"Let's do something fun…."
 – Enchantress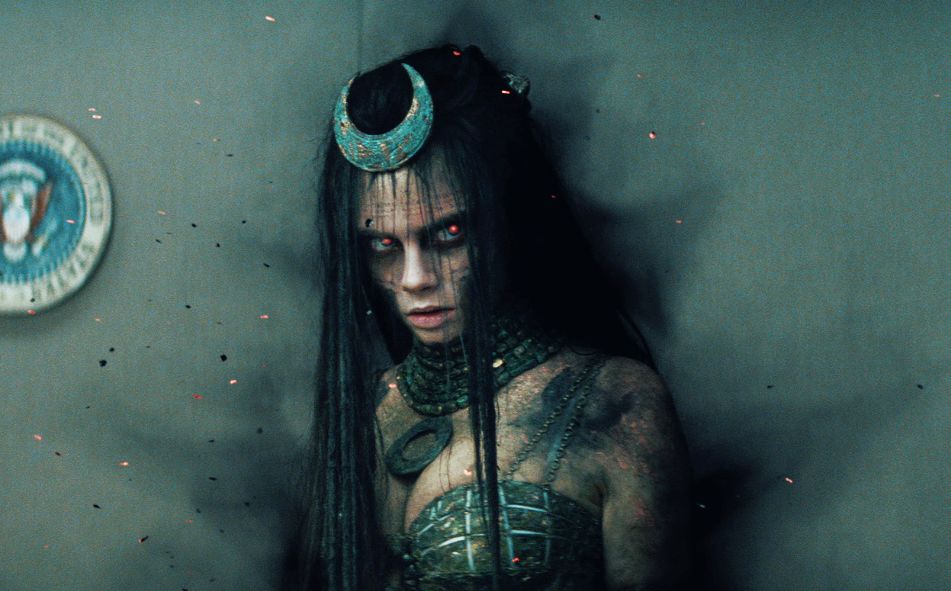 One thing is for sure, we have had a LOT of fun over the last 5 days.  We wanted to thank all the fans who have been supporting each phase of the project and to show our love, we are holding a sweepstakes.  Starting today and ending on Friday, August 5th, we will be giving away some posters from the project and entering is easy-peazy. To enter all you have to do is:
Follow us on TWITTER
T

weet your favorite image

from the project along with this text:  

"I wanna win this poster by (artist's Twitter tag) #PosterPosseSuicideSquadSweepstakes: goo.gl/Juf7FD"

to make things easier, each artist's Twitter tag is under their print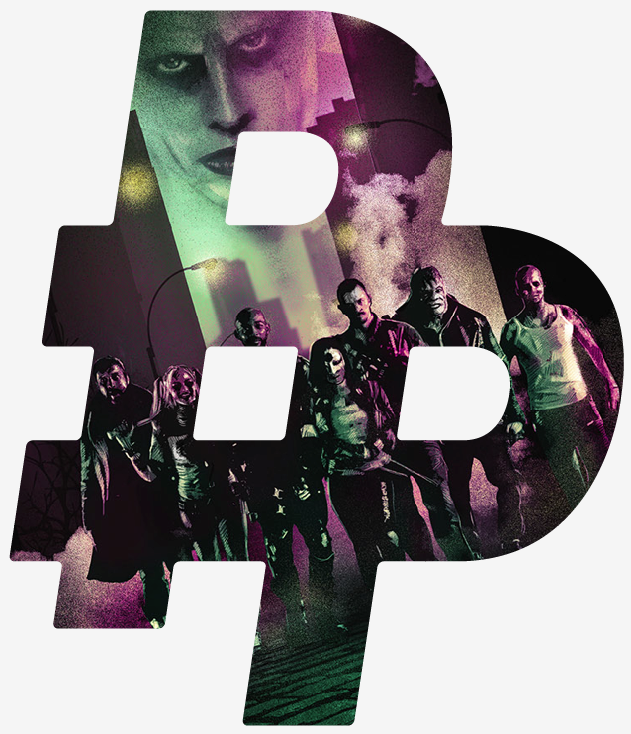 Starting Monday, we will pick one random winner each day with the last giveaway being on Friday.  Enter as many times as you want to increase your chances and this contest is open to fans everywhere around the world.  Yep, that's a total of FIVE chances to win a poster.
Today we are excited to share the work of Calvin Lin of CUBEFOLD fame.  We first shared Calvin's amazing papercraft figures with you with his contributions to our STAR TREK TRIBUTE.  Now he has turned his paper skills on the Worst Heroes Ever and we LOVE what he has come up with.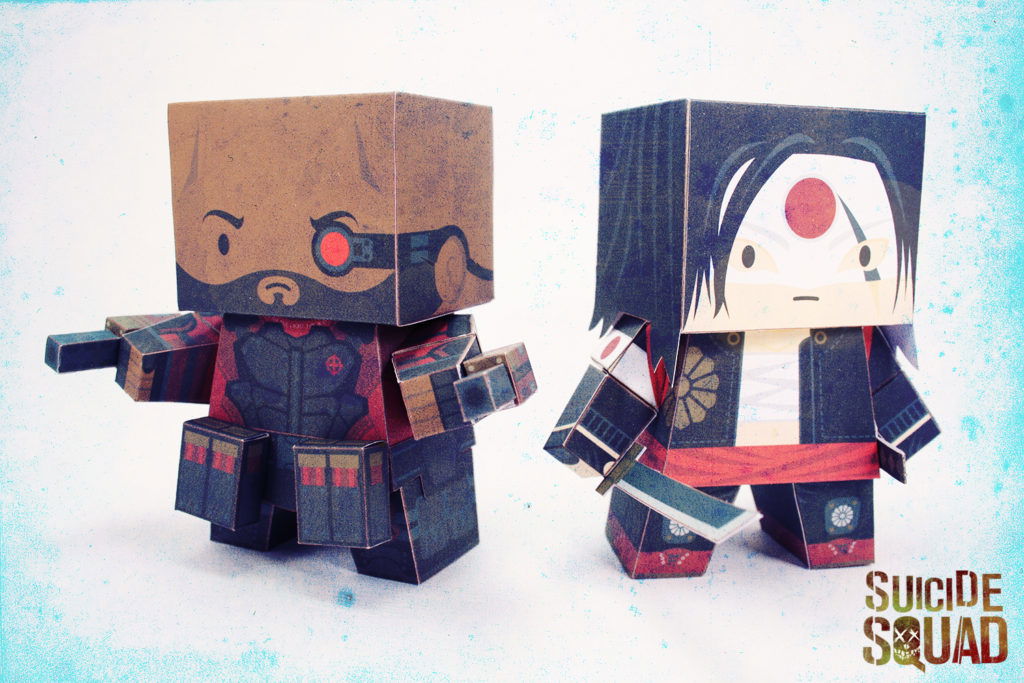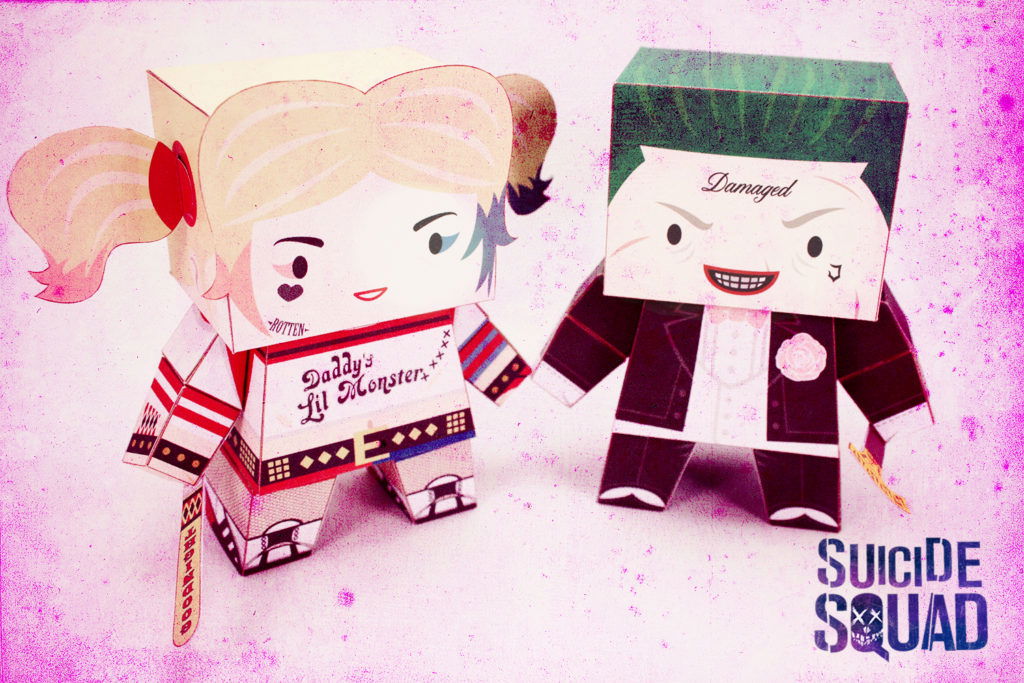 These awesome figures will be available on Calvin's OFFICIAL WEBSITE and FREE TO DOWNLOAD.  In case you missed it, check out the other Phases of our massive tribute to Warner Bros. "SUICIDE SQUAD" at these links.
From director David Ayer ("Fury," "End of Watch") comes "Suicide Squad," starring Oscar nominee Will Smith ("Ali," "The Pursuit of Happyness"), Oscar winner Jared Leto ("Dallas Buyers Club"), Margot Robbie ("The Wolf of Wall Street," "Focus"), Joel Kinnaman (Netflix's "House of Cards") and Oscar nominee Viola Davis ("The Help," "Doubt").
It feels good to be bad… Assemble a team of the world's most dangerous, incarcerated Super-Villains, provide them with the most powerful arsenal at the government's disposal, and send them off on a mission to defeat an enigmatic, insuperable entity. U.S. intelligence officer Amanda Waller has determined only a secretly convened group of disparate, despicable individuals with next to nothing to lose will do. However, once they realize they weren't picked to succeed but chosen for their patent culpability when they inevitably fail, will the Suicide Squad resolve to die trying, or decide it's every man for himself?
To learn more about the film, use or follow these official links.