"Worst… heroes… EVER…."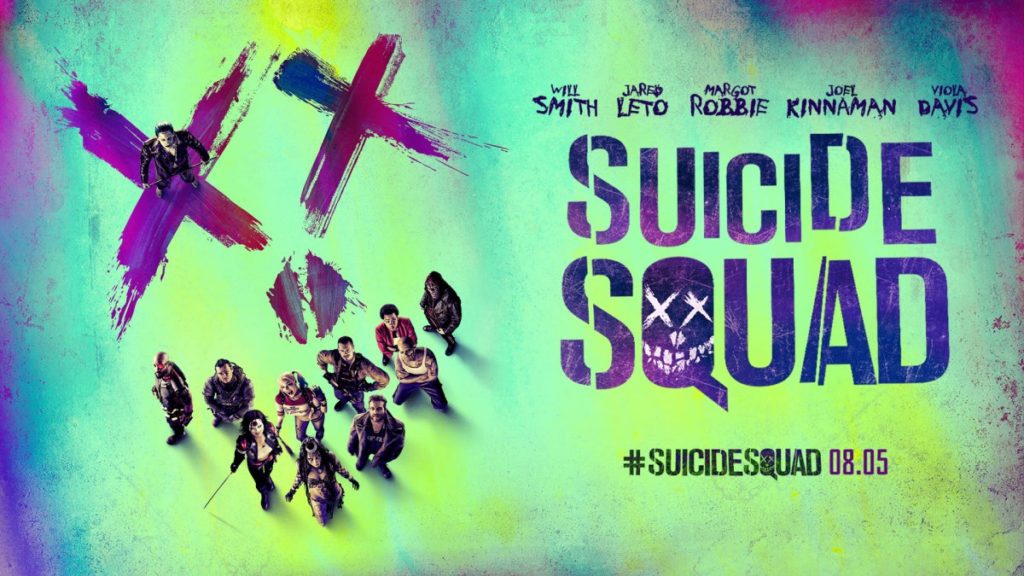 Well, hopefully you survived this year's San Diego Comic Con with a wee bit of your sanity in tact and maybe even a few dollars left in you wallet. (Doubtful on both but we have our fingers crossed for you.)  One of the big things that folks were talking about, dressing up as and going to panels for was DC Entertainment's next, sure-to-be blockbuster with Warner Bros. Pictures, "Suicide Squad."  WHAT?  You don't know about DC's "Suicide Squad?"  Well here is how DC Comics describes this group of misfits who first appeared in issue #25 of "The Brave And The Bold" back in 1959.
Given the rigorous requirements of the job, the Suicide Squad lineup is always in flux. The roster has included Deadshot, a precise marksman and assassin; Harley Quinn, a peppy but psychotic villain; Captain Boomerang, the man who turns boomerangs into lethal weapons; Enchantress, a powerful sorceress who can wield magical energy; and their sometimes field leader Rick Flag, an elite soldier who is one of the only members who isn't a super-villain.  A group of super-villains who have license to take drastic action in the name of serving a mission? There's no way that can end badly."
Well fast forward 57 years and the bad guys are getting their own film and from everything we've seen, we are all in for one hell of a ride.  Written and directed by David Ayer, "Suicide Squad" has a top secret government agency take a bunch of bad guys, REALLY BAD guys…..AND girls, and sends them on an almost impossible black ops mission.  Succeed and they get time off their prison sentences, fail and they die. The film touts a rather impressive cast including:
Will Smith: Deadshot
Jared Leto: Joker
Margot Robbie: Harley Quinn
Joel Kinnaman: Rick Flag
Viola Davis: Amanda Waller
Jai Courtney: Boomerang
Jay Hernandez: El Diablo
Adewale Akinnuoye-Agbaje: Killer Croc
Cara Delvingne: Enchantress
Karen Fukuhara: Katana
Ben Affleck: Batman
 We've done a bunch of tribute projects featuring good guys and the idea of paying homage to the other side of the coin was just too good to pass up.  Here is Part 1 of the POSTER POSSE's tribute to DC/ Warner Bros. Pictures, "Suicide Squad."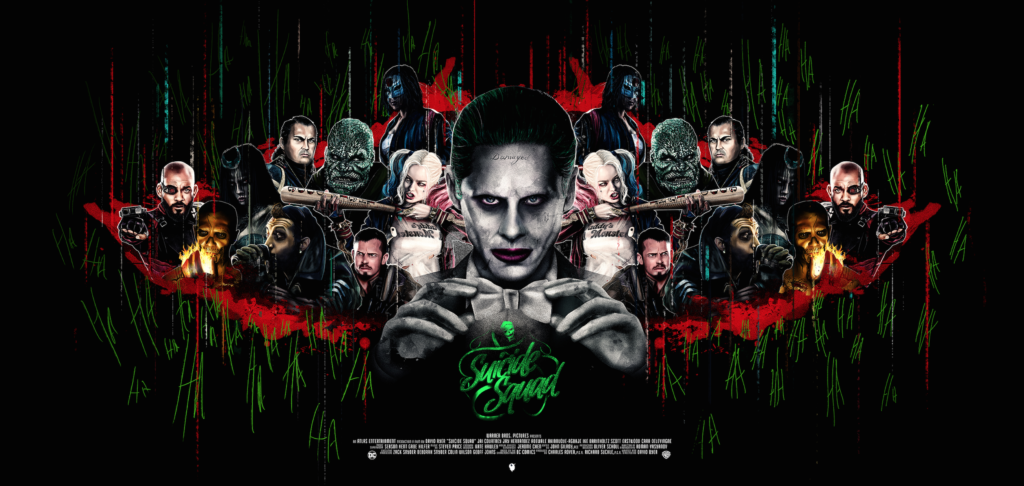 by Luke Butland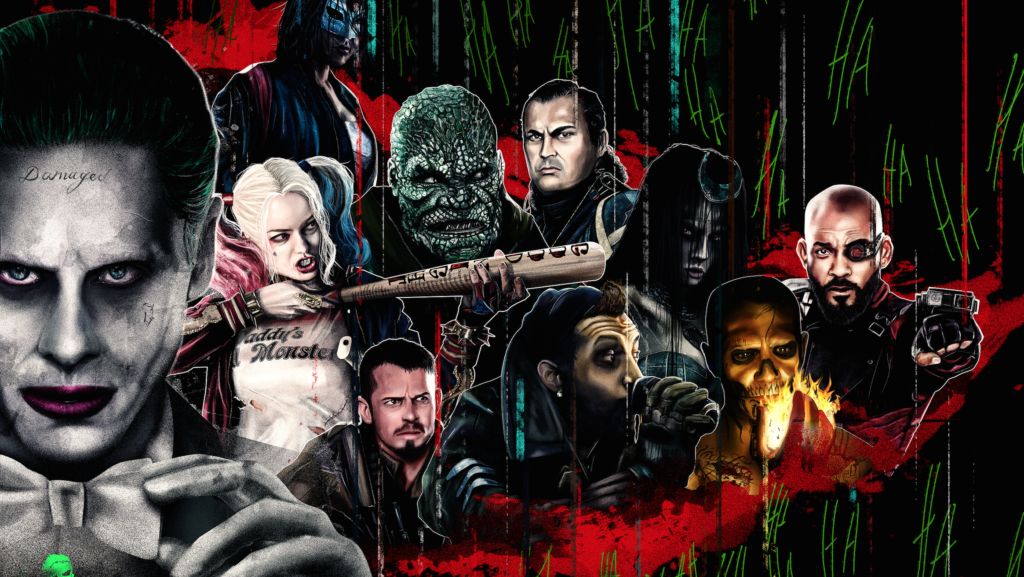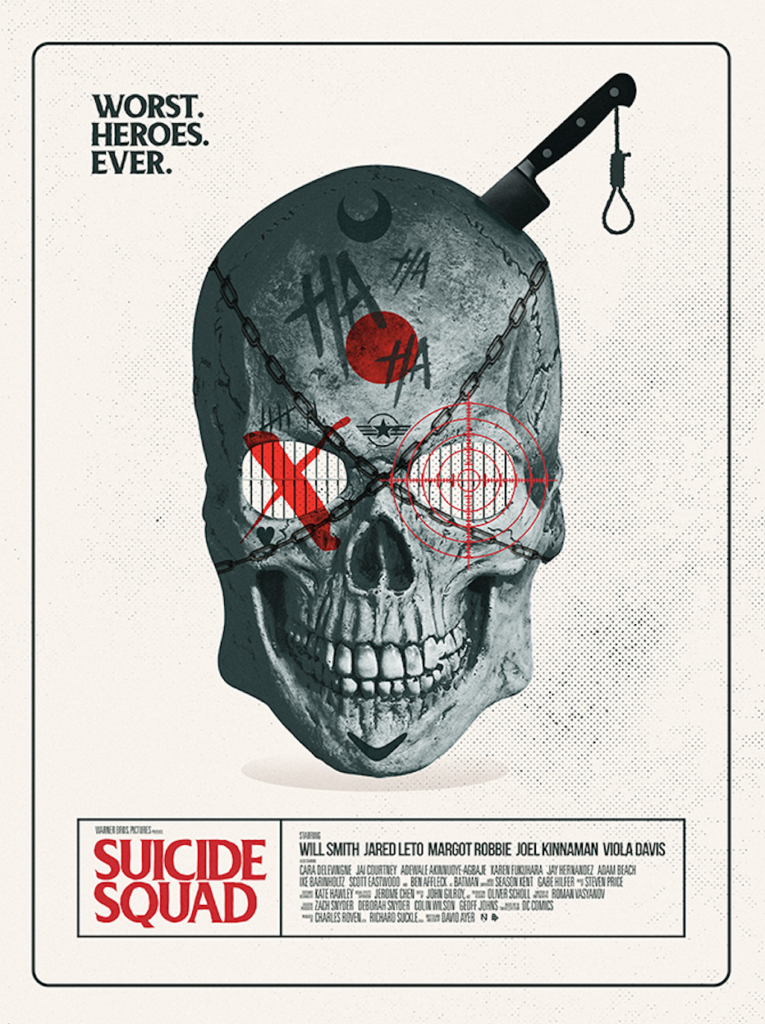 by Matt Needle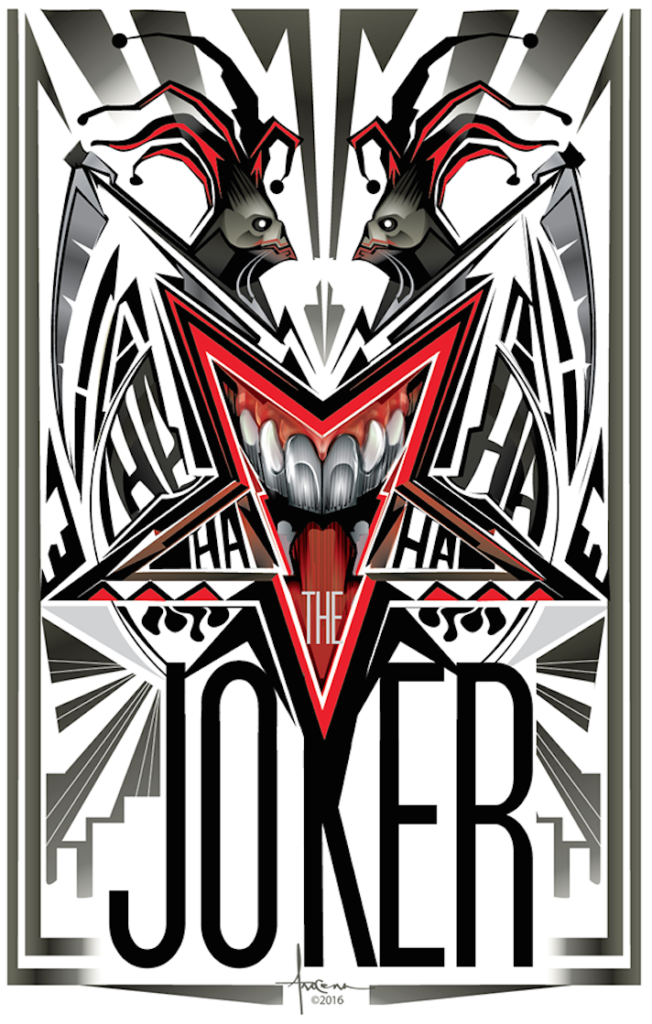 by Orlando Arocena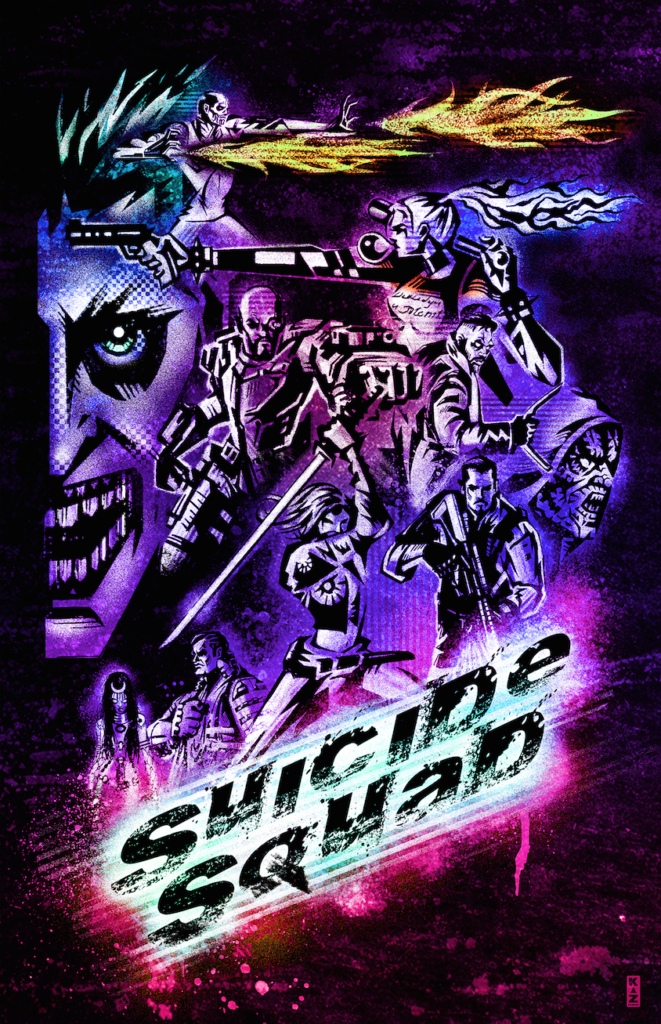 by Kaz Oomori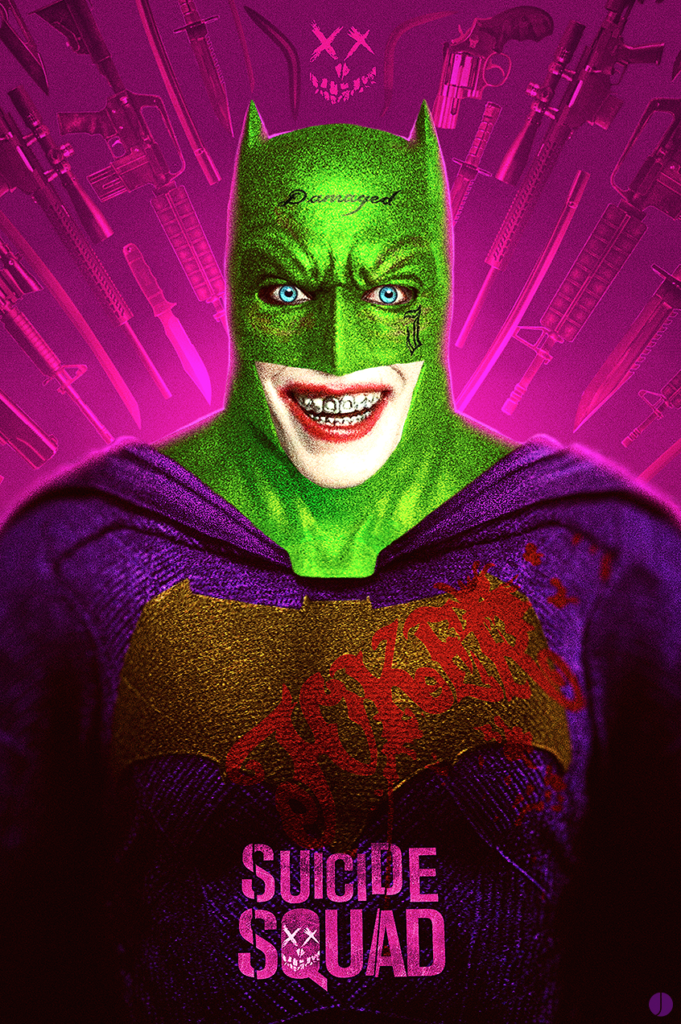 by John Aslarona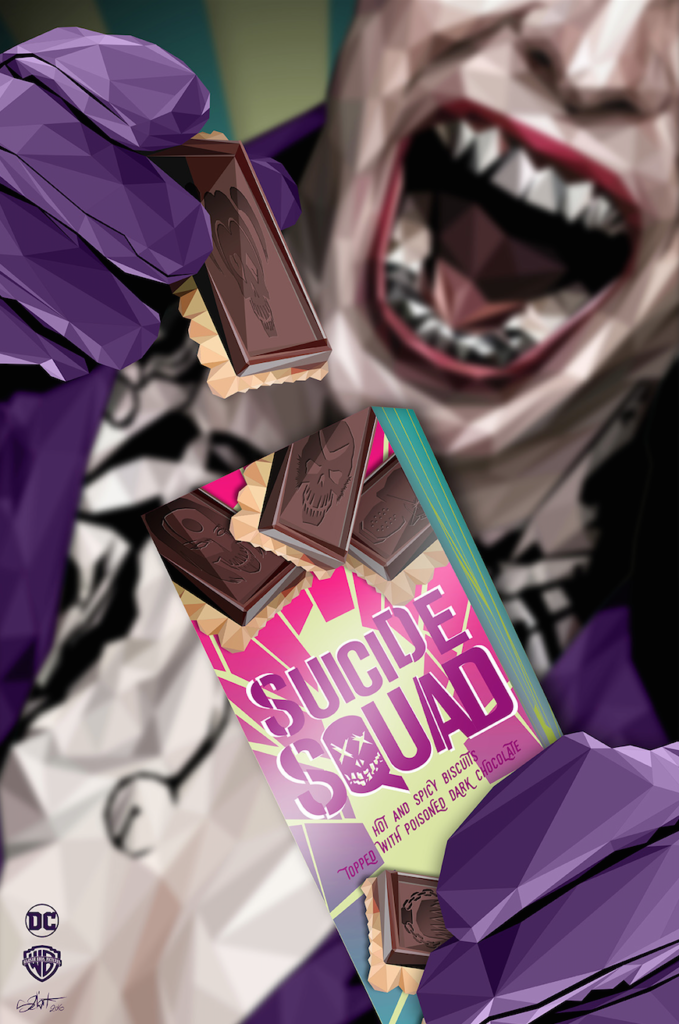 by Simon Delart
FYI, Warner Bros. Pictures is partnering with Samsung Electronics on a couple of very cool "Suicide Squad" promotions.
Nationwide retail promotion–Those who purchase a Samsung Galaxy tablet will receive two tickets to see Suicide Squad. The national retail promotion will run until Aug. 20, or while supplies last.
U.S. premiere–Samsung will celebrate the film as an official partner for the U.S. premiere on Aug. 1 in New York City, including the after-party. As an official partner, Samsung will create interactive experiences and select Galaxy owners will also receive exclusive red carpet access and a chance to see the film first.
In conjunction with the movie's world premiere, Samsung 837, the brand's New York City flagship, will feature Suicide Squad VR content in the store's VR Tunnel throughout the week of Aug. 1.
There you have it, Part 1 of our tribute to Warner Bros/ DC's "Suicide Squad" is a wrap.  Be sure to come back Wednesday, Thursday and Friday as we pay homage to one of our most highly anticipated films of 2016.   To learn more about the film, use or follow these official links.