"Second chances don't come around all that often. I suggest you take a really close look at it. This is your chance to earn that look in your daughter's eyes, to become the hero that she already thinks you are." – Hank Pym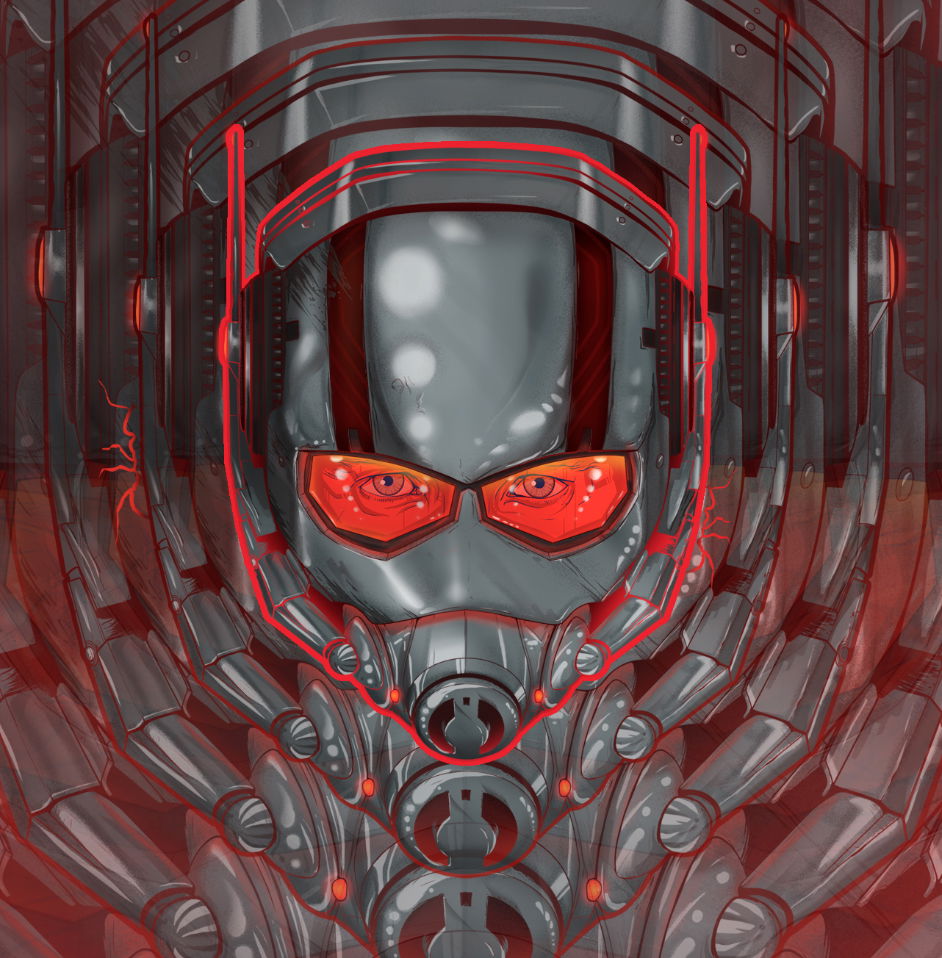 Last year Marvel brought their minuscule hero to the big screen with "Ant-Man."  Directed by Peyton Reed and starring Paul Rudd, Michael Douglas, Evangeline Lilly, Corey Stoll and Michael Peña, the film brought in over $500 million dollars and left fans eager for a sequel. (Is it just us or did that Wasp outfit look bad-ass?!)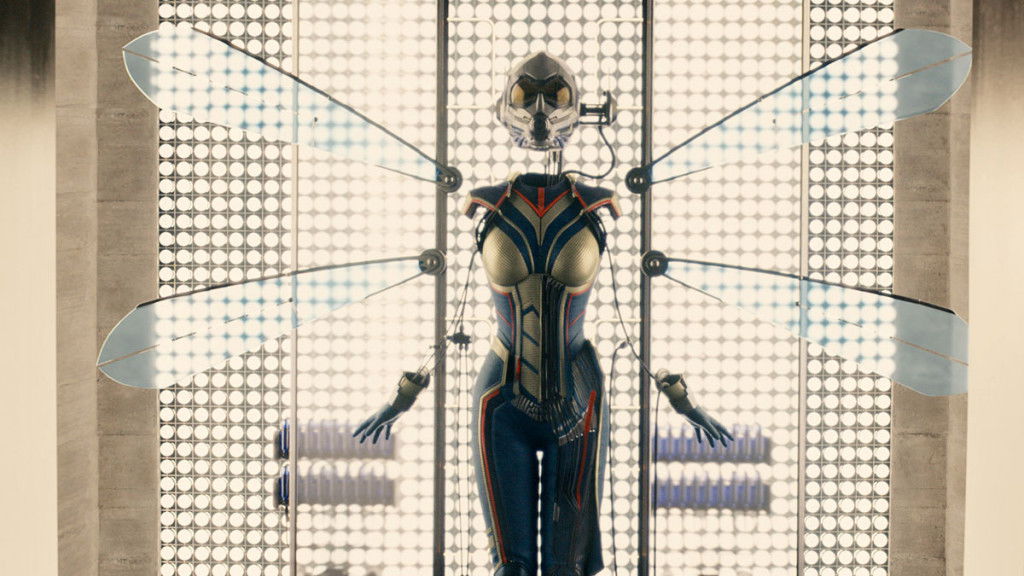 The next evolution of the Marvel Cinematic Universe brings a founding member of The Avengers to the big screen for the first time with Marvel Studios' "Ant-Man." Armed with the astonishing ability to shrink in scale but increase in strength, master thief Scott Lang must embrace his inner-hero and help his mentor, Dr. Hank Pym, protect the secret behind his spectacular Ant-Man suit from a new generation of towering threats. Against seemingly insurmountable obstacles, Pym and Lang must plan and pull off a heist that will save the world.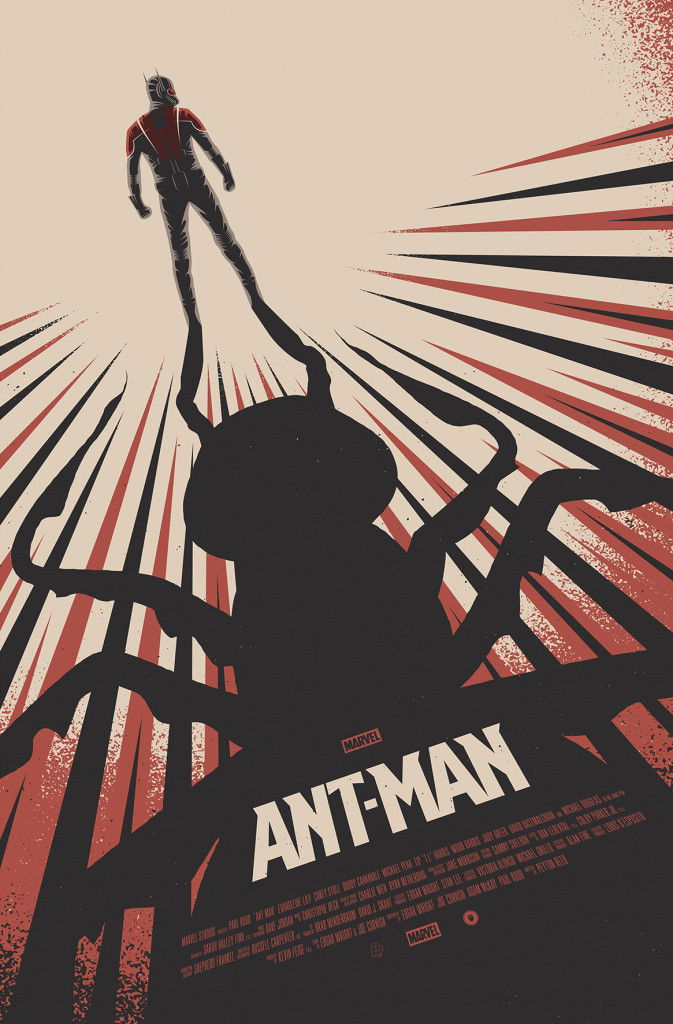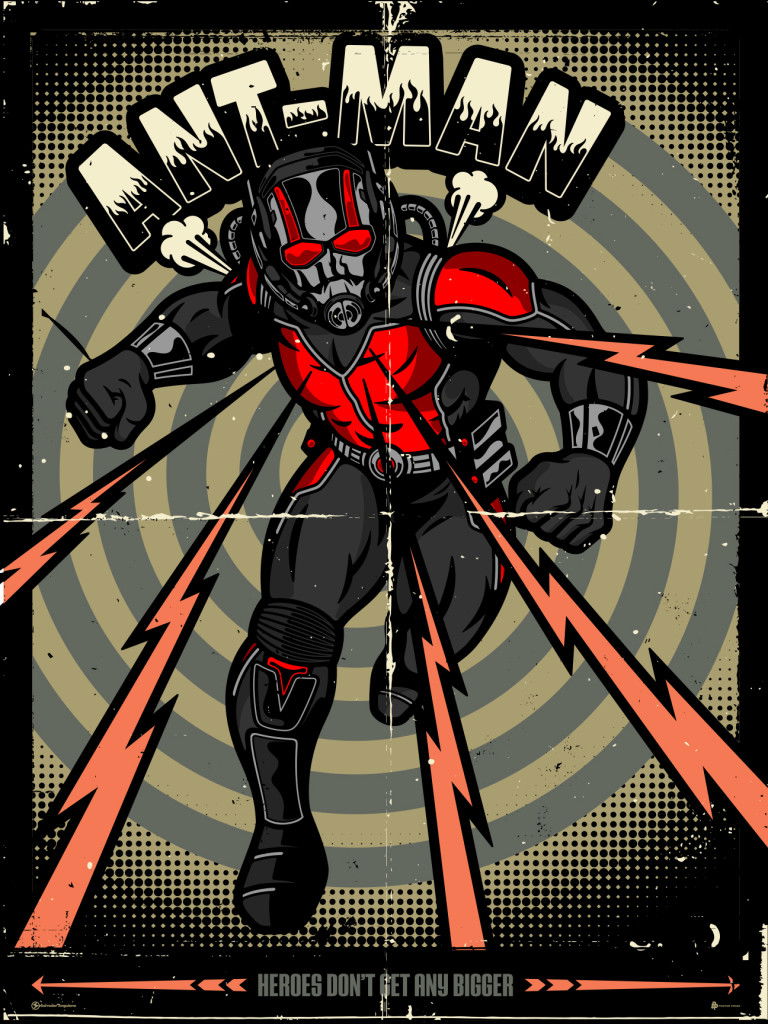 The Poster Posse was excited about the film and we did a Phase 1 and Phase 2 tribute to the film but we also collaborated with the studio and AMC theaters and provided a giveaway fan poster.  We had a lot of fun working on these projects and now we want to have a contest where three lucky fans can win a digital copy of the movie along with a free poster of their choosing from our project.
Entering is easy:
Go to TWITTER and tweet an image of your favorite print and say "

#MyFavoriteAntManPrint by the @PosterPosse

" along with the artist twitter feed.

artist twitter feeds are in the links below each poster in each phase

Contest goes from Jan. 13 – Jan. 17 at midnight

Enter as many times as you would like

3 winners will be chosen at random on Monday January 18th and notified via TWITTER

Each winner will receive 1 digital copy of Marvel's ANT-MAN along with 1 poster that they voted for

This is a global contest, anyone, anywhere can win!

Did we mention that you can enter as many times as you would like?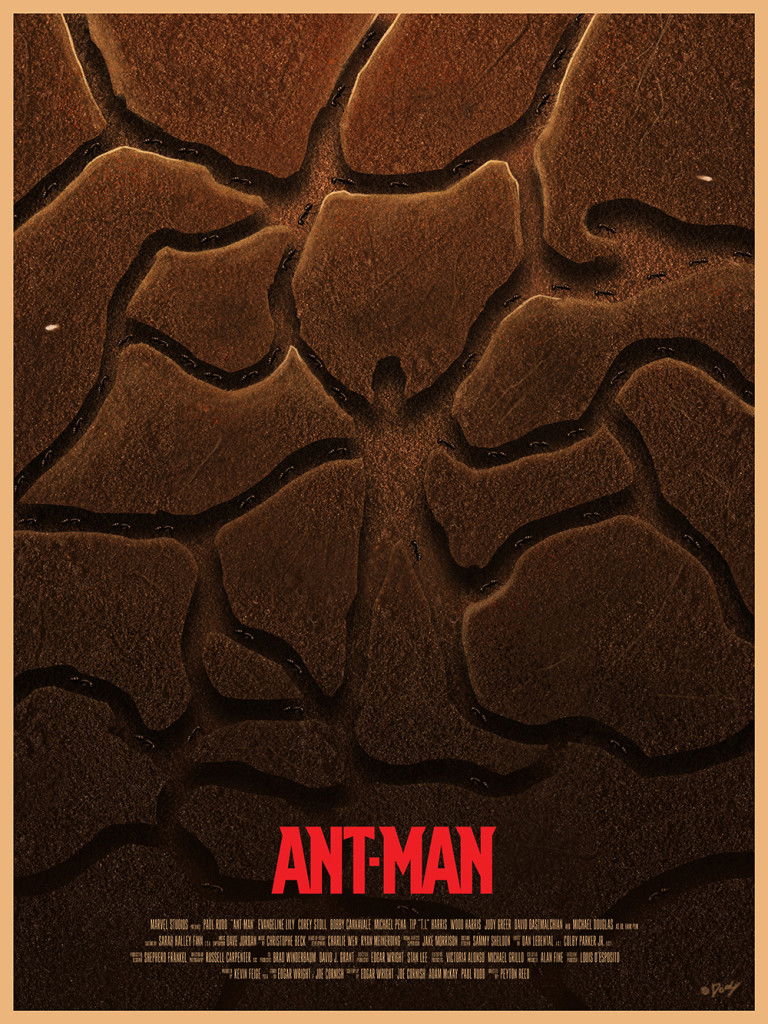 These are just a few of the posters from our project go check out all the rest from Phase 1 and Phase 2.  Remember, enter as many times as you want and good luck!