"Second chances don't come around all that often. I suggest you take a really close look at it. This is your chance to earn that look in your daughter's eyes, to become the hero that she already thinks you are." – Hank Pym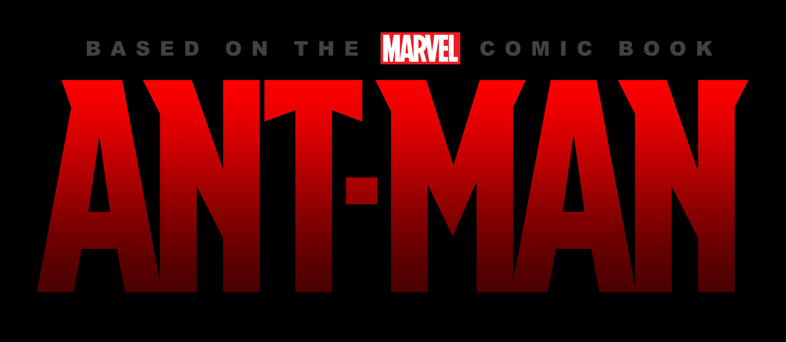 Yesterday we launched Phase one of our tribute to Marvel's next superhero film, "Ant-Man."  Today we get a look at even more tribute posters by our group of Marvel's minuscule addition to their gigantic cinematic universe.  Take a look at Phase two of our tribute to "ANT-MAN."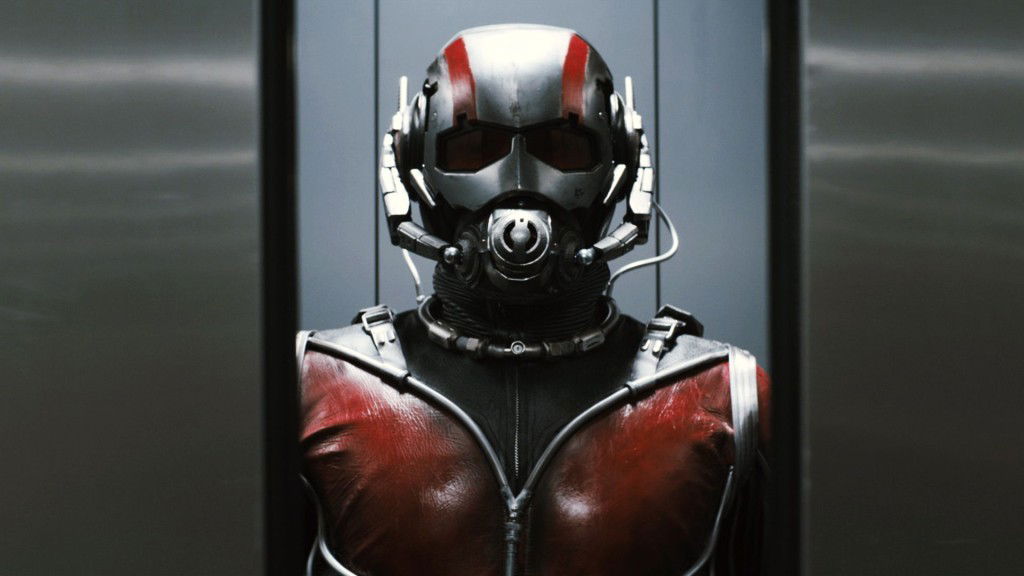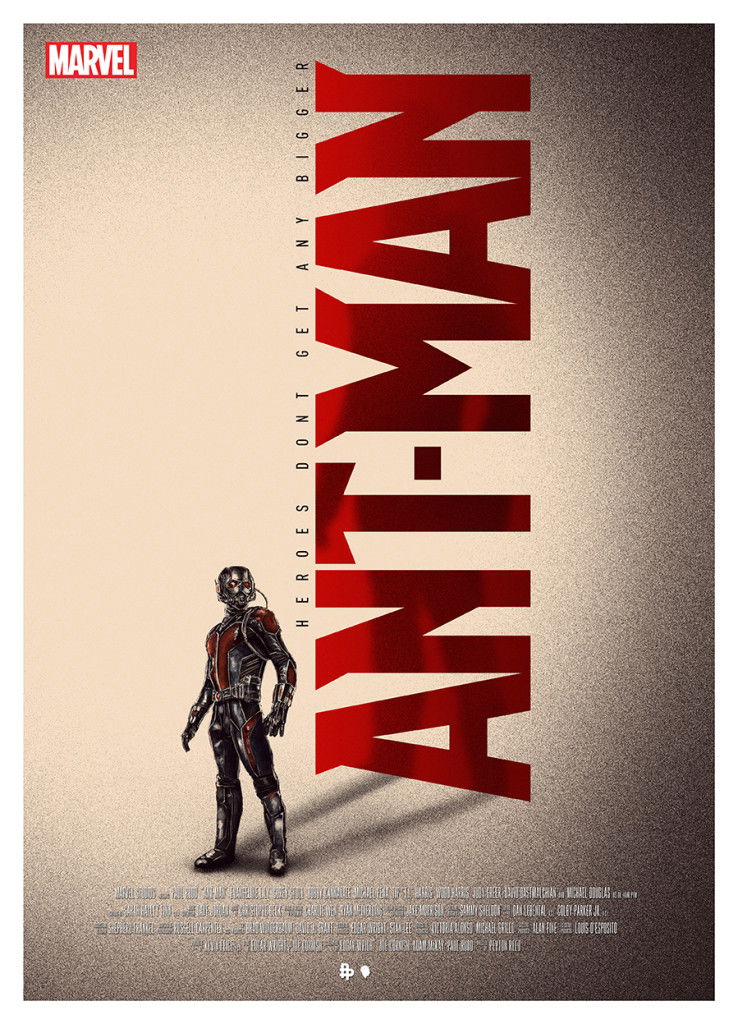 By Luke Butland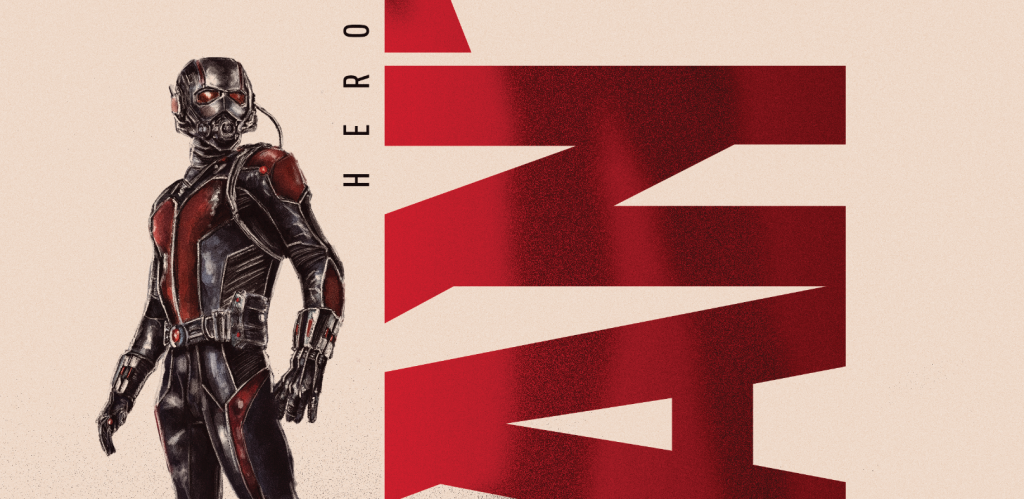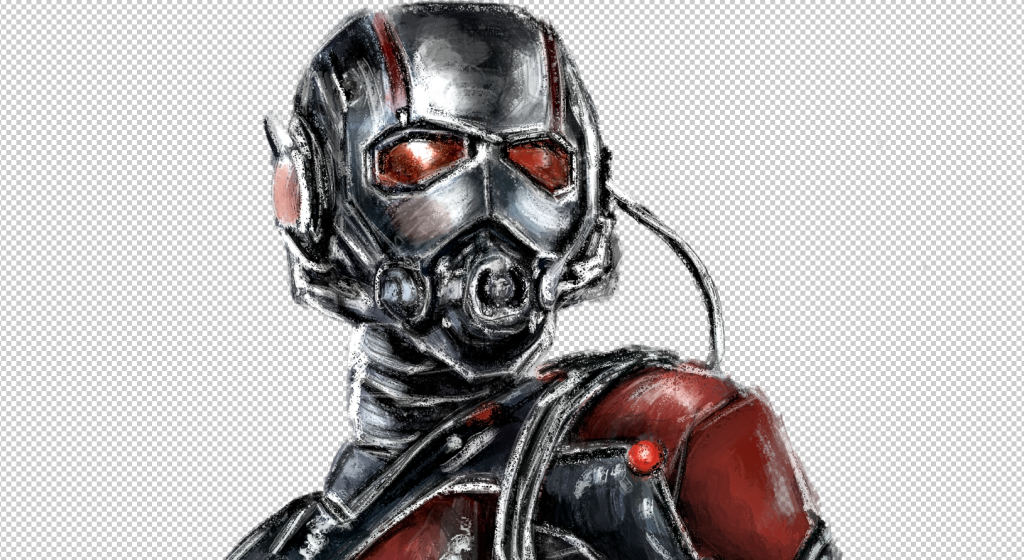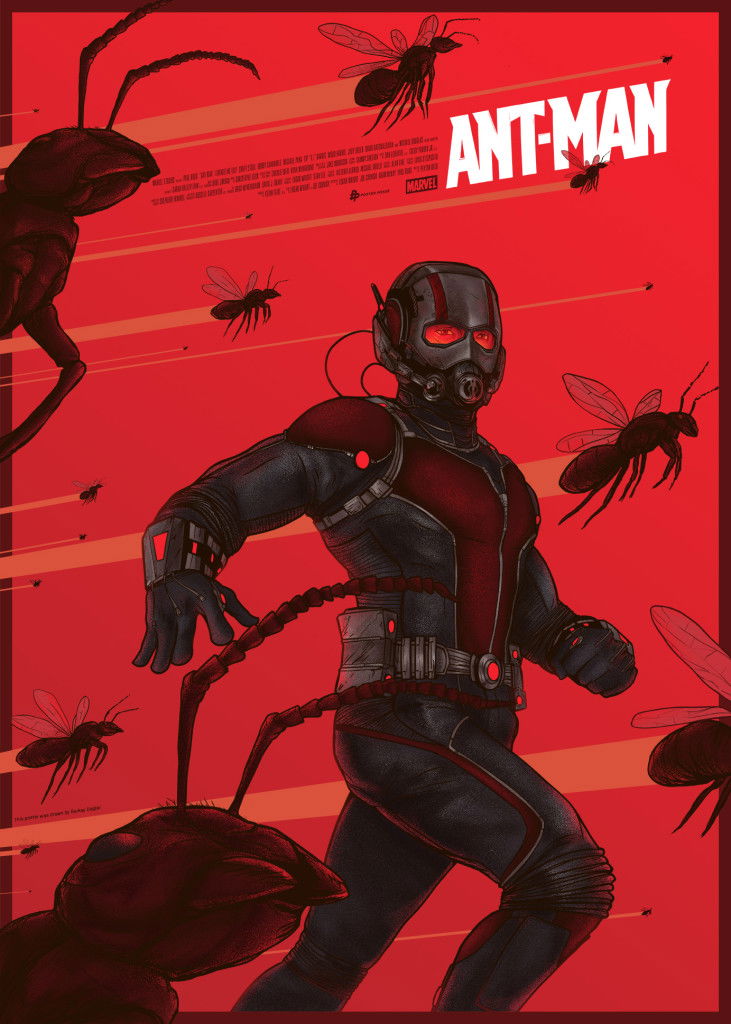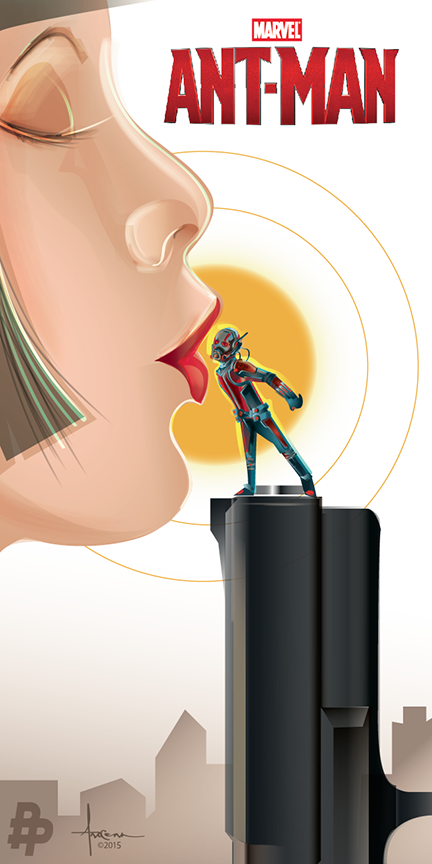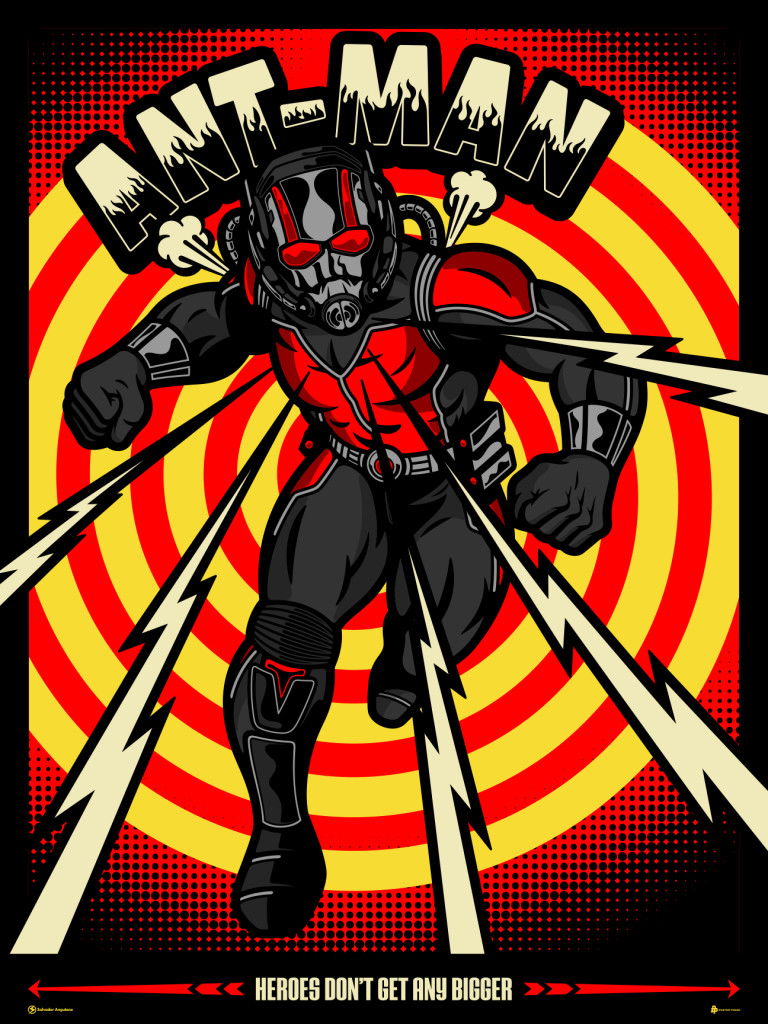 By Salvador Anguiano / Regular Edition  For this project Mexican artist Salvador Anguiano paid homage to comic book legend, Jack Kirby.  "The character is old and the movie seems to aim for a comedic angle, so I wanted to get a vintage, funny looking poster." – Salvador Anguiano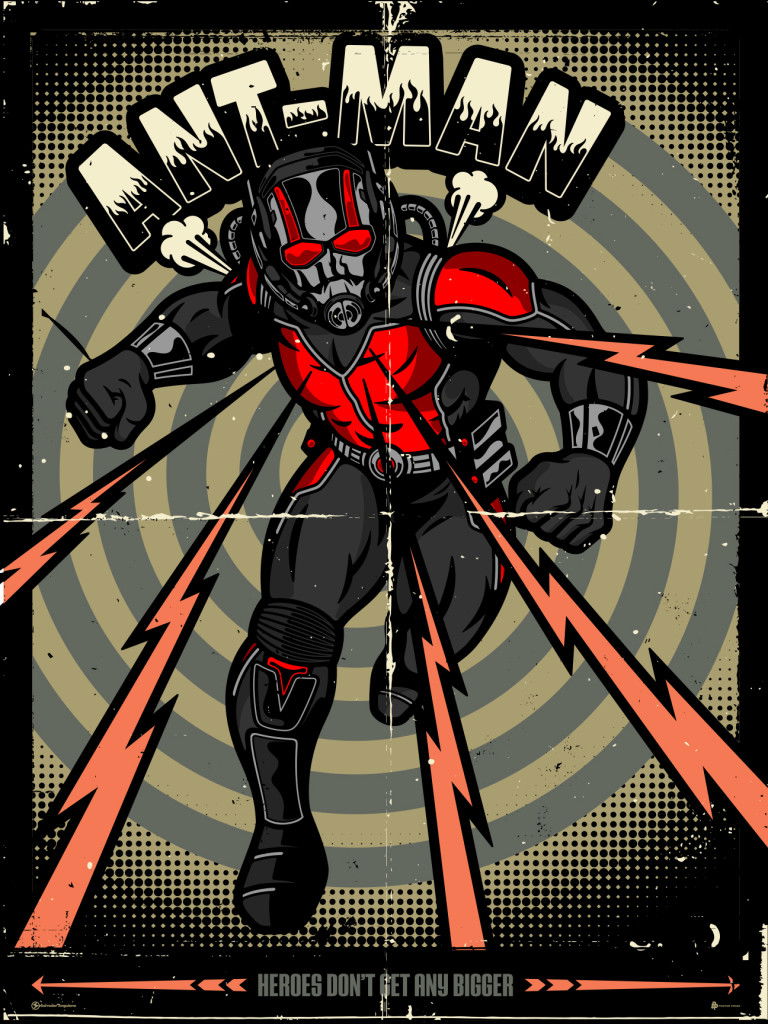 Vintage Insect Edition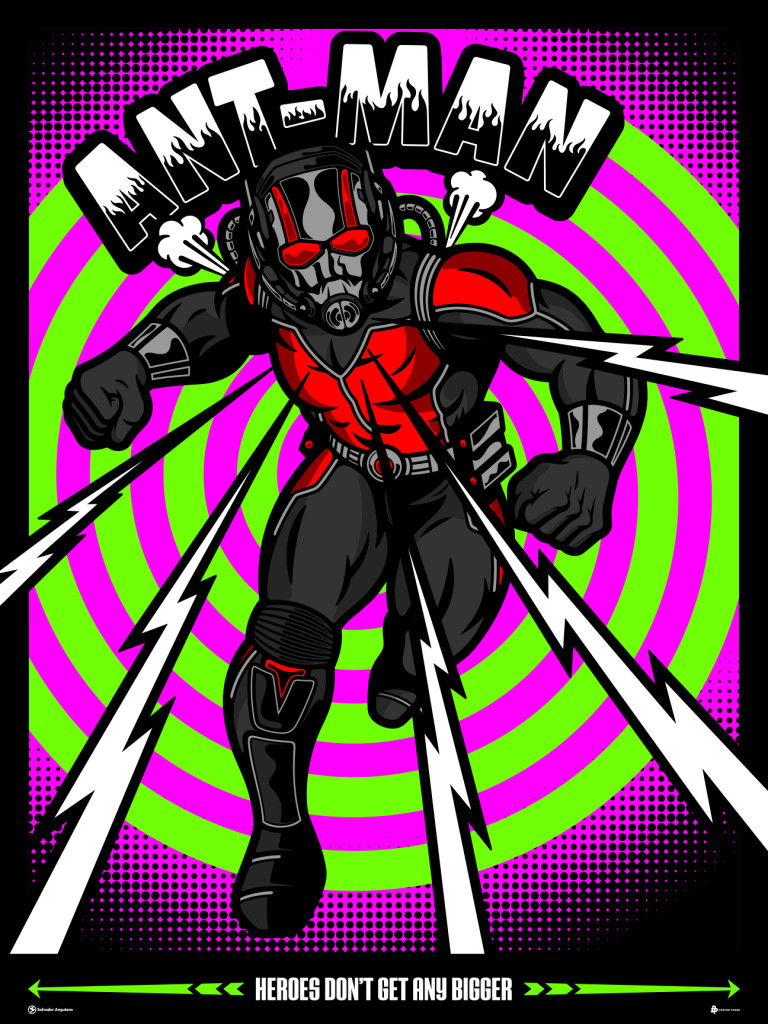 Toxic Bug Edition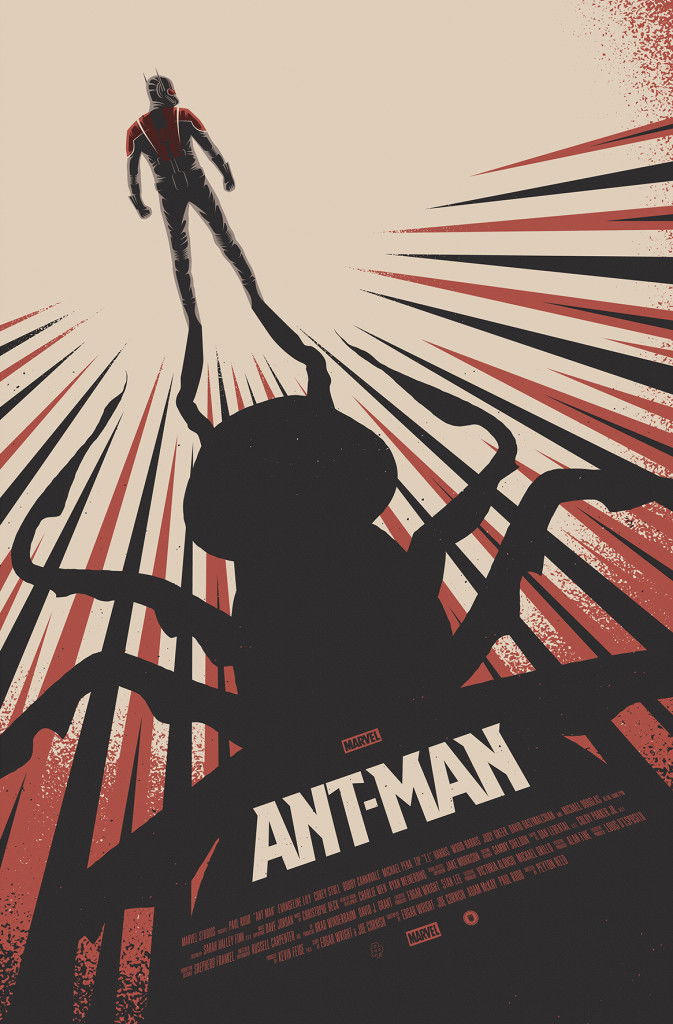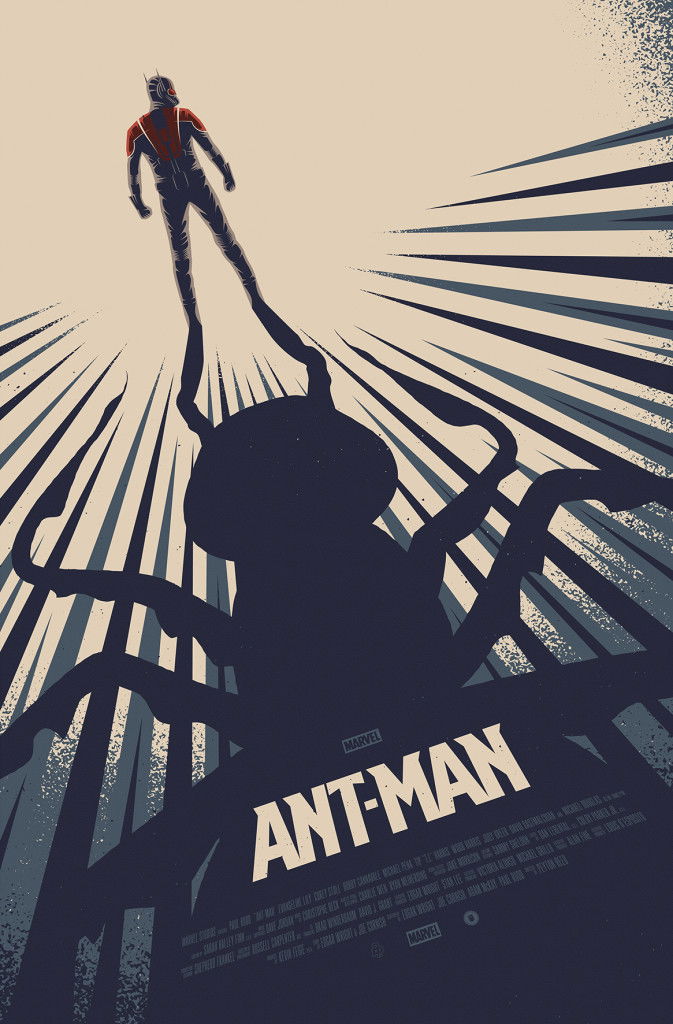 By Doaly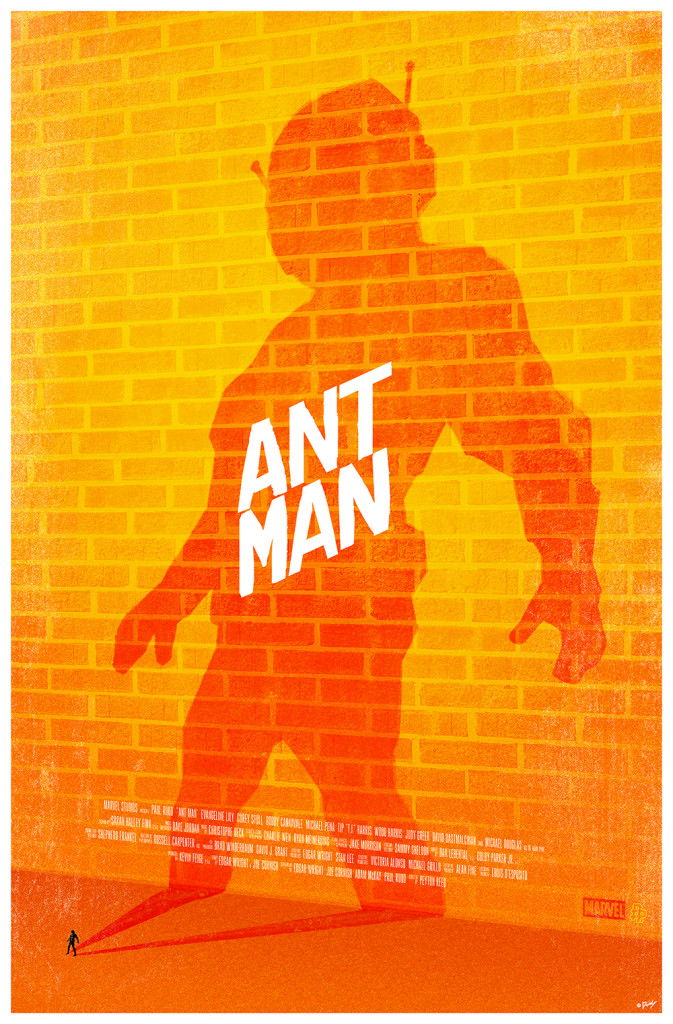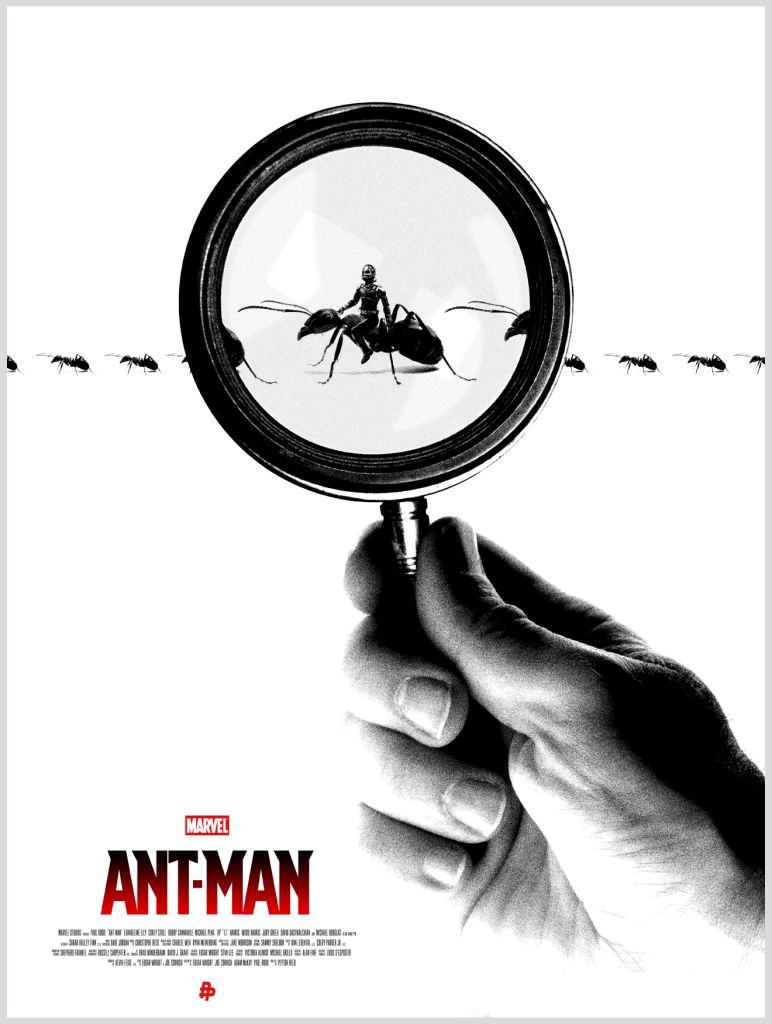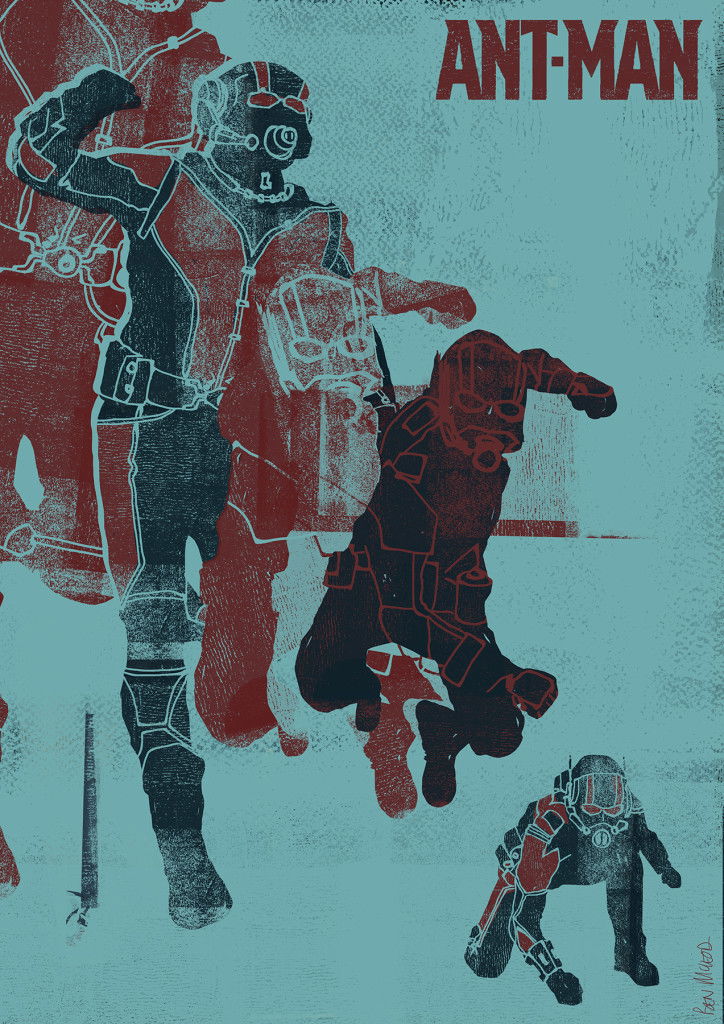 By Ben Mcleod
As always a huge thank you goes out to the artists who participated in the project directly and indirectly.  We'd also like to thank folks who have shared the project across their social media pages.  We love doing these tributes and it means a lot that so many people enjoy them as well.  Be sure to click the links to the artists and check out the rest of their incredible portfolios.  Marvel's "Ant-Man" opens Domestically on July 17th.
The next evolution of the Marvel Cinematic Universe brings a founding member of The Avengers to the big screen for the first time with Marvel Studios' "Ant-Man." Armed with the astonishing ability to shrink in scale but increase in strength, master thief Scott Lang must embrace his inner-hero and help his mentor, Dr. Hank Pym, protect the secret behind his spectacular Ant-Man suit from a new generation of towering threats. Against seemingly insurmountable obstacles, Pym and Lang must plan and pull off a heist that will save the world.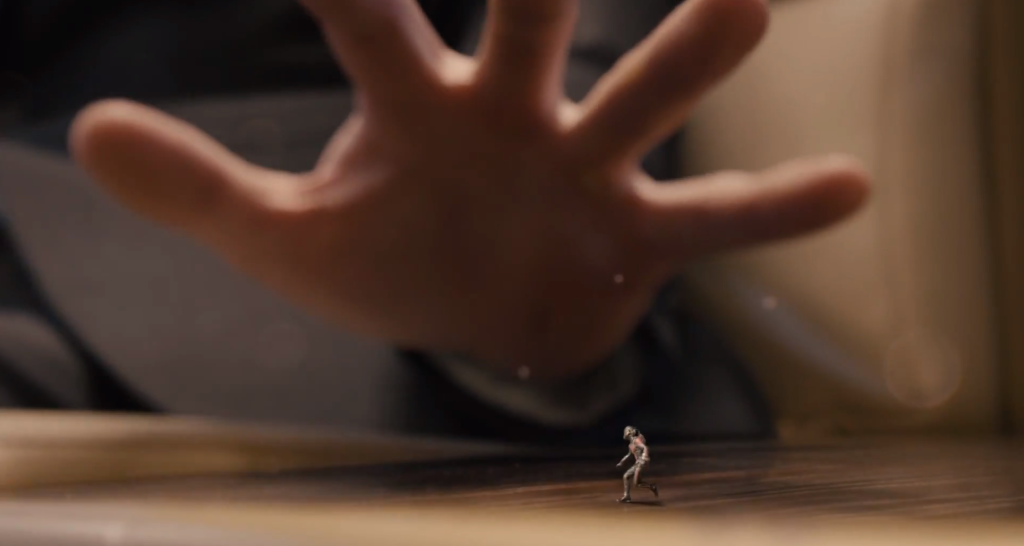 Directed by Peyton Reed the film stars Paul Rudd, Michael Douglas, Evangeline Lilly, Corey Stoll, Bobby Cannavale, and Michael Pena.