Created by Steve Ditko, Doctor Strange first appeared in Strange Tales #110 in 1963. The brilliant neurosurgeon turned Sorcerer Supreme has been on Kevin Feige's radar for some time now and director Scott Derrickson is about to unleash a visual smorgasbord on the masses when his film hits theaters on November 4th.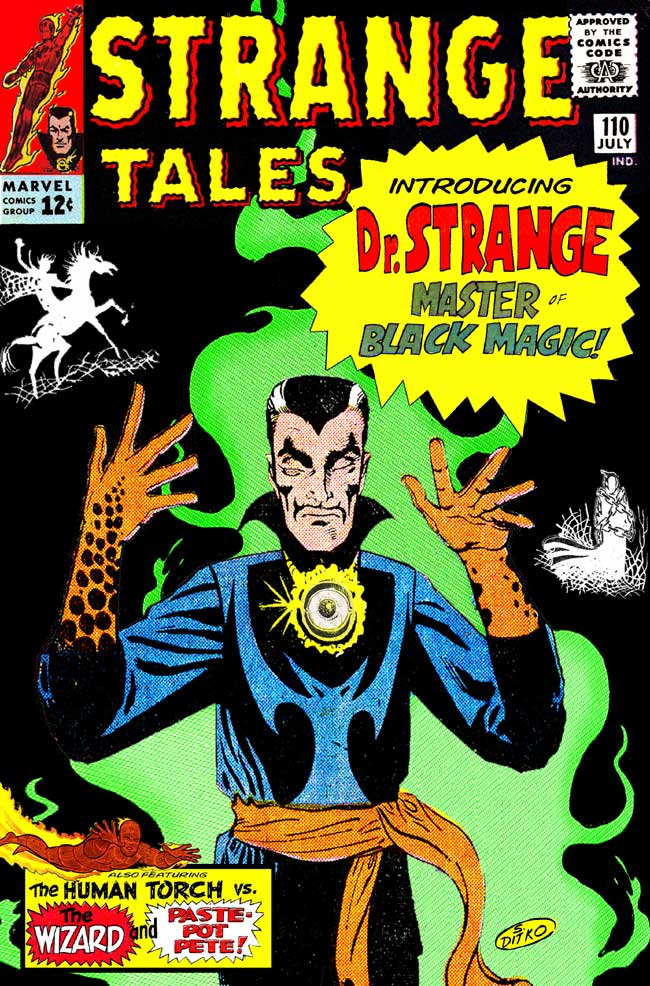 Last week we gave fans of Marvel's upcoming mystical-mind-trip, an alternative movie poster project broken down into PHASE 1, PHASE 2 and PHASE 3. The response was truly overwhelming so today we are back with two more tributes  to the master of mysticism.
First up is a sensational new designer paper figure by Cubefold creator, Calvin Lin.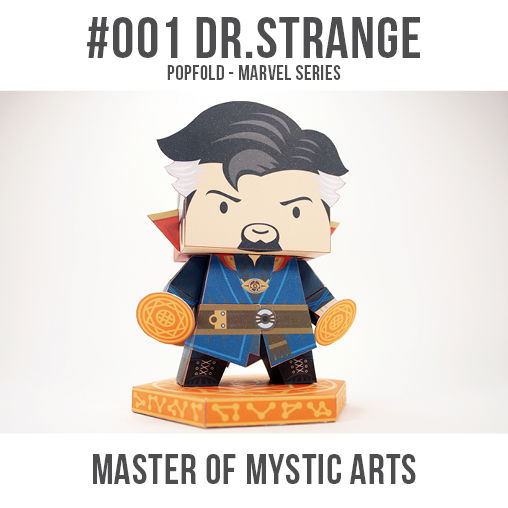 Calvin makes all his figures available to download for free on his WEBSITE.  Follow him on TWITTER for an announcement on when this new figure will be available.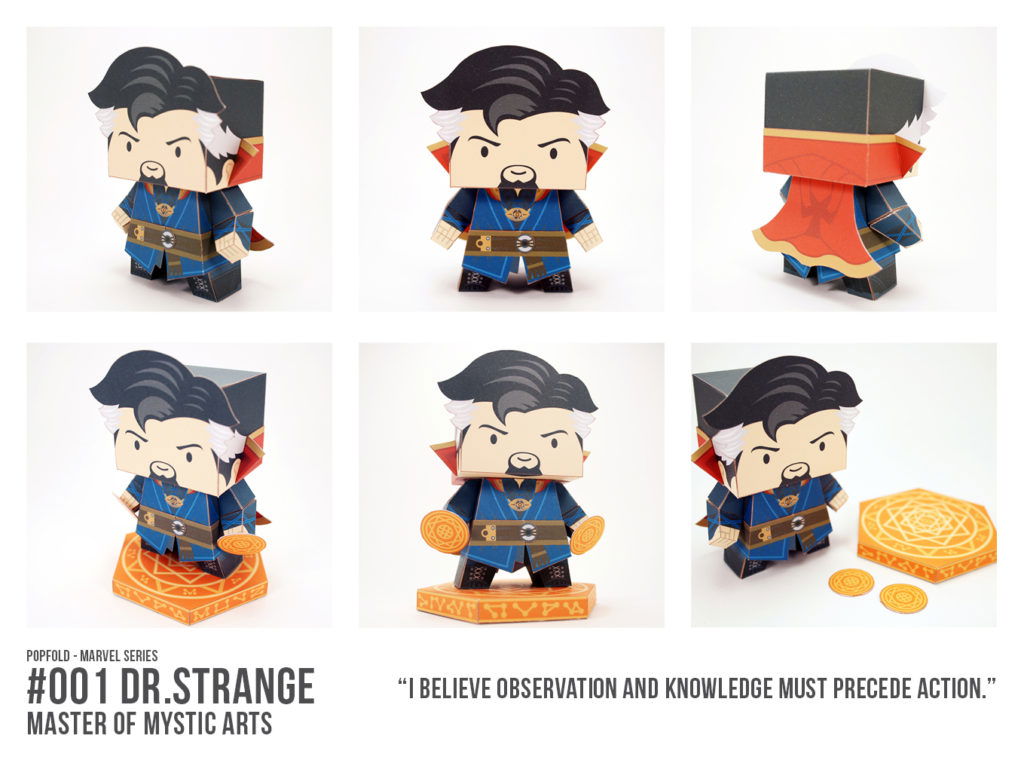 Our second reveal gives fans a look at the immense talents of the Poster Posse's newest member, self proclaimed "Uber-geek" Rob Csiki.  His poster is titled "Open Your Mind" and after looking at it in depth, it BLOWS our mind!  Stay tuned as we get Rob dialed in on all our upcoming projects.  In the meantime, head on over to his official website, "Chicky Geek."  Here are a few process shots from Rob's site.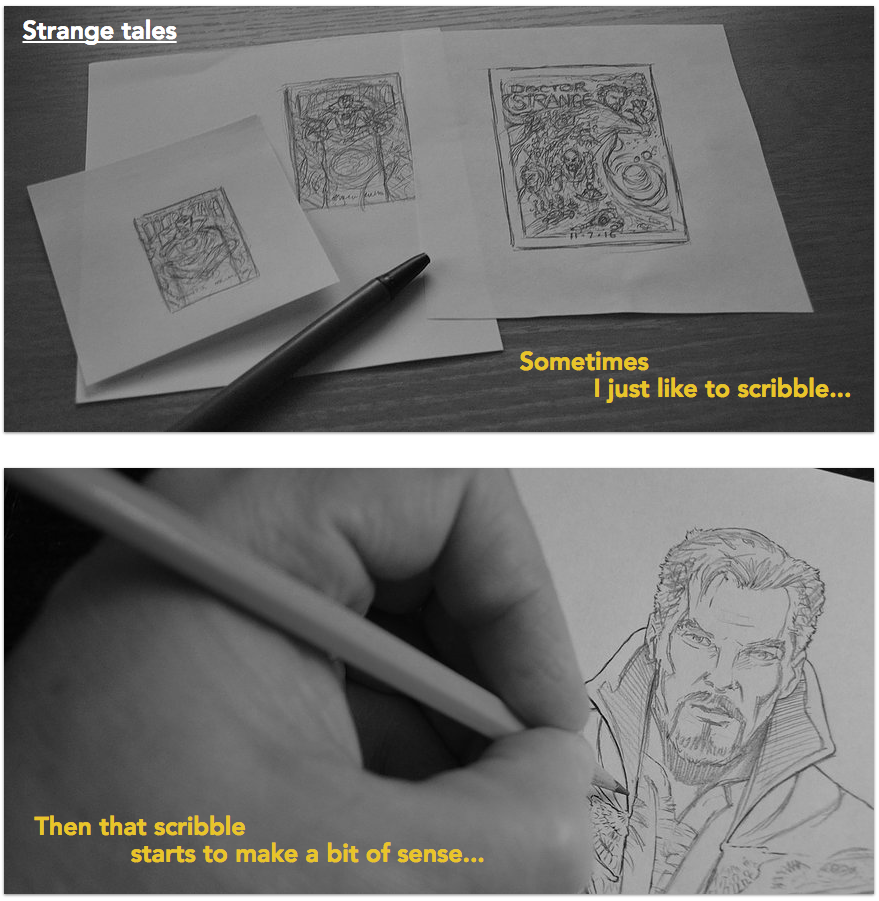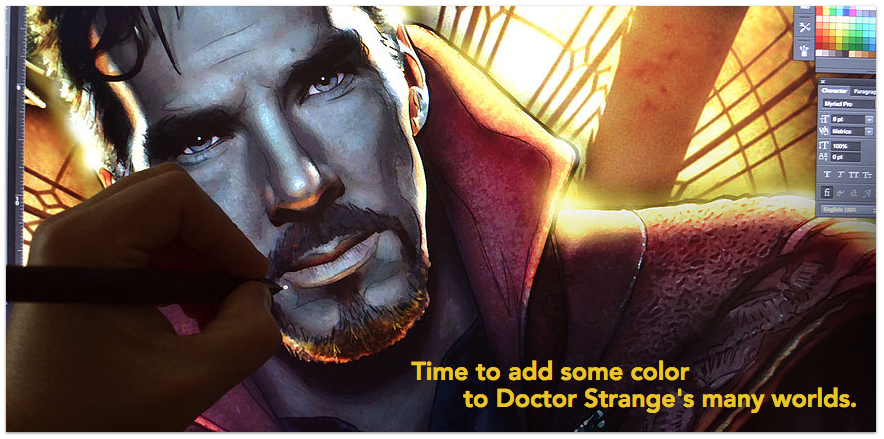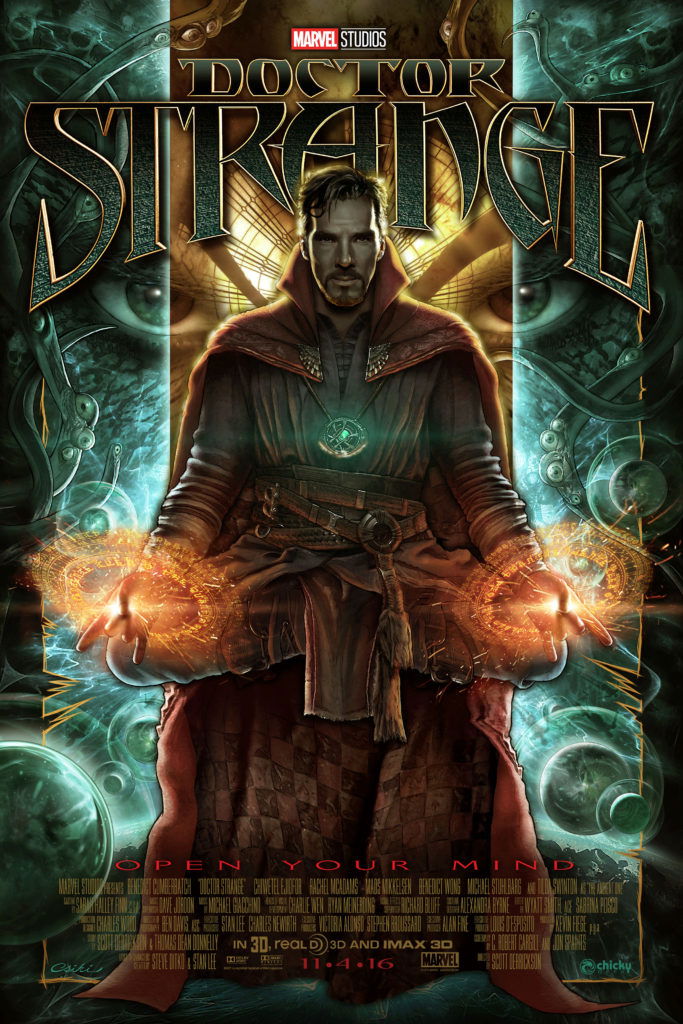 From Marvel comes "Doctor Strange," the story of world-famous neurosurgeon Dr. Stephen Strange whose life changes forever after a horrific car accident robs him of the use of his hands. When traditional medicine fails him, he is forced to look for healing, and hope, in an unlikely place—a mysterious enclave known as Kamar-Taj. He quickly learns that this is not just a center for healing but also the front line of a battle against unseen dark forces bent on destroying our reality. Before long Strange—armed with newly acquired magical powers—is forced to choose whether to return to his life of fortune and status or leave it all behind to defend the world as the most powerful sorcerer in existence. Join Strange on his dangerous, mystifying, and totally mind-bending journey when Marvel's "Doctor Strange" opens in U.S. theaters on November 4, 2016.
"Doctor Strange" stars Benedict Cumberbatch, Chiwetel Ejiofor, Rachel McAdams, Benedict Wong, Michael Stuhlbarg, Benjamin Bratt and Scott Adkins, with Mads Mikkelsen and Tilda Swinton. Scott Derrickson is directing with Kevin Feige producing. Louis D'Esposito, Stephen Broussard, Victoria Alonso, Charles Newirth and Stan Lee serve as executive producers. Jon Spaihts and Scott Derrickson & C. Robert Cargill wrote the screenplay.