"

Love, loss, pain. They are stones in the wall that block your path, Stephen. See the wall for what it is, and then tear it down. For the truth is waiting.

"
-The Ancient one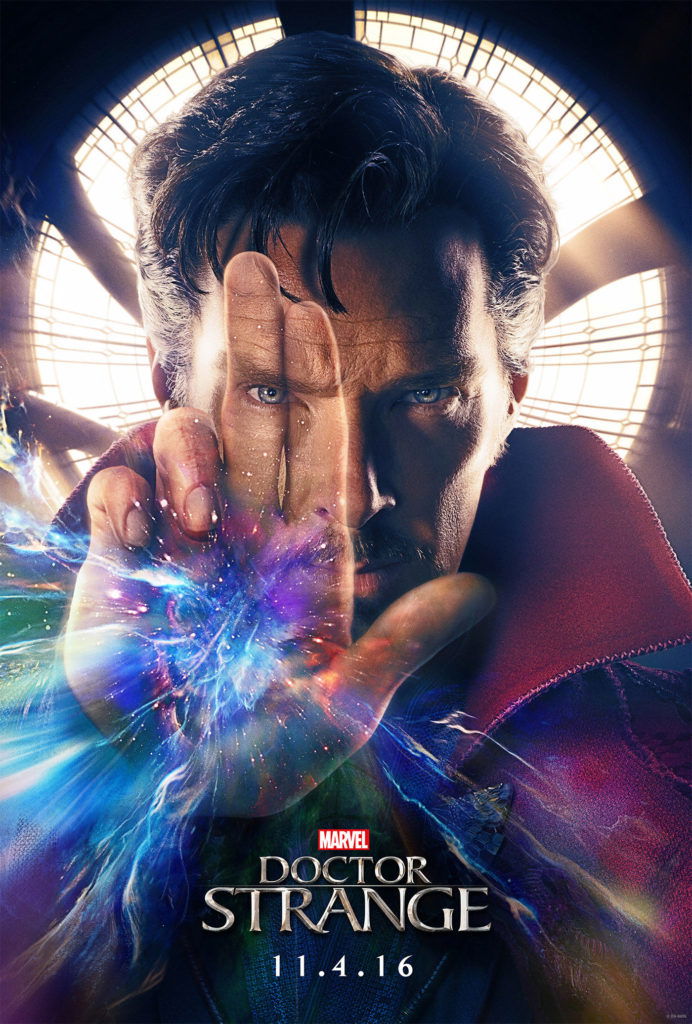 Thanks to everyone who checked out Phase 1 of our tribute to Marvel & Scott Derrickson's upcoming mystical masterpiece, "Doctor Strange."  Fans have been waiting a long time for Stephen Strange to grace the silver screen and we were thrilled that so many of you liked our first set of posters. Slashfilm recently spoke to the film's director, Scott Derrickson, about the film and they asked him about his connection to the comics and Ditko's incredible work with the character and how it carried over to the film. Here is what Derrickson had to say.
For my love for the comics I think is probably I'll start by saying this.  I love the comics so much and I grew up reading Marvel Comics.  And Doctor Strange is my favorite comic book character probably I think honestly the only comic book I would feel personally suited to work on.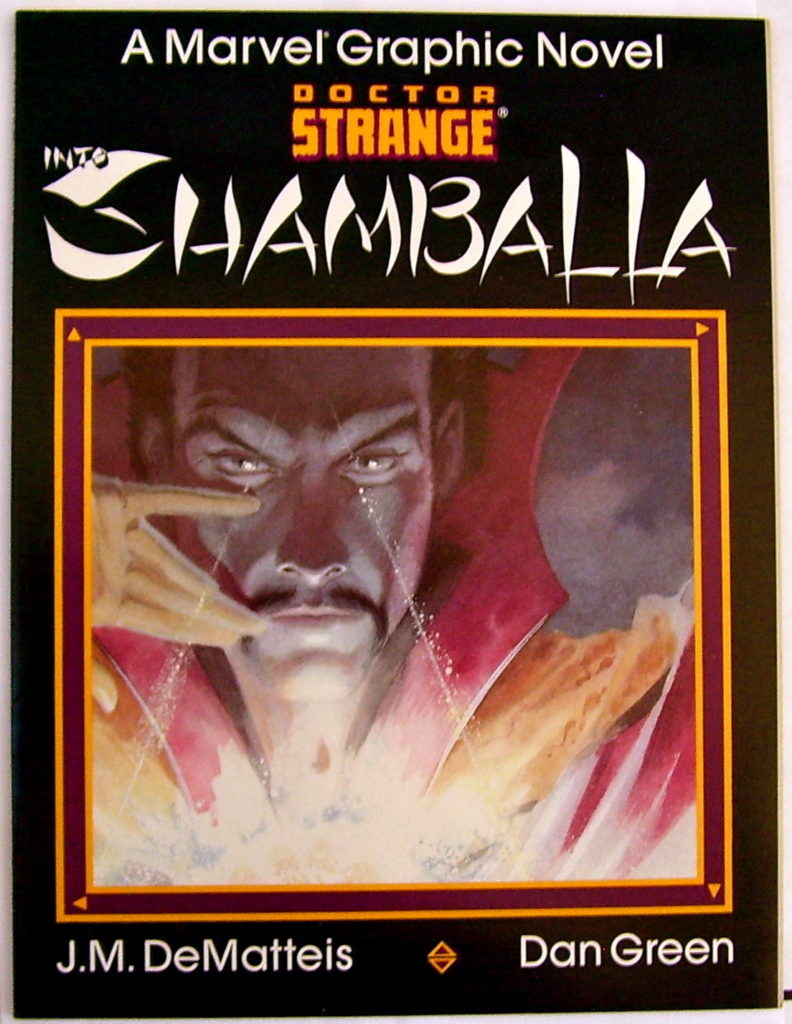 And for me it was my long-standing love for Doctor Strange comes from first of all, the fantastical visual imagery of all the comics, particularly the early Ditko stuff, Into Shamballa, The Oath, a lot of the images that I have picked are from those three sources.  And then individual issues.
Thematically the loneliness of that character, I always really liked the idea of a character who had gone through so much trauma and was placed into a position between our world and other worlds, other dimensions literally.  That's a lonely position.  I like that.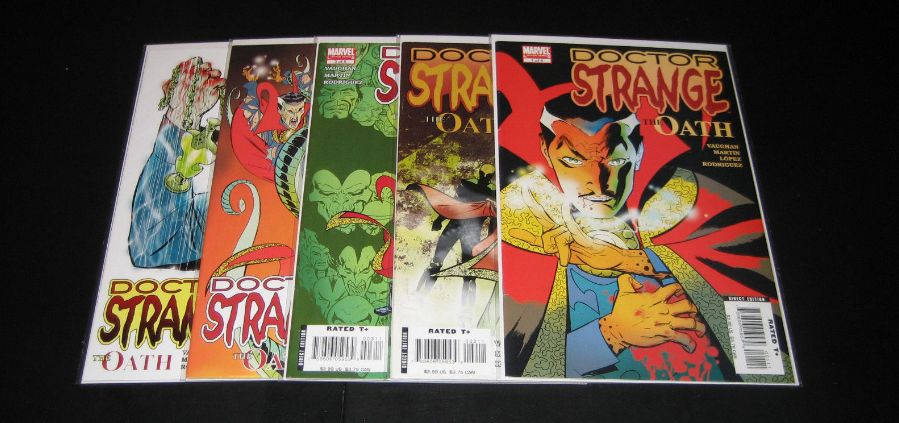 But I think my that as I've gotten older, my continuing love for Doctor Strange has been that he is a character who transforms through suffering.  He goes through this gauntlet and for me that's kind of the most powerful thing.  He goes through this gauntlet of trauma and suffering, going all the way back to his childhood in the comics.  But then he appropriates that suffering in a certain way that limits him.  And then he goes through the loss of everything in a really painful, you know, unbearable way.  And eventually finds self-transcendence in something mystical.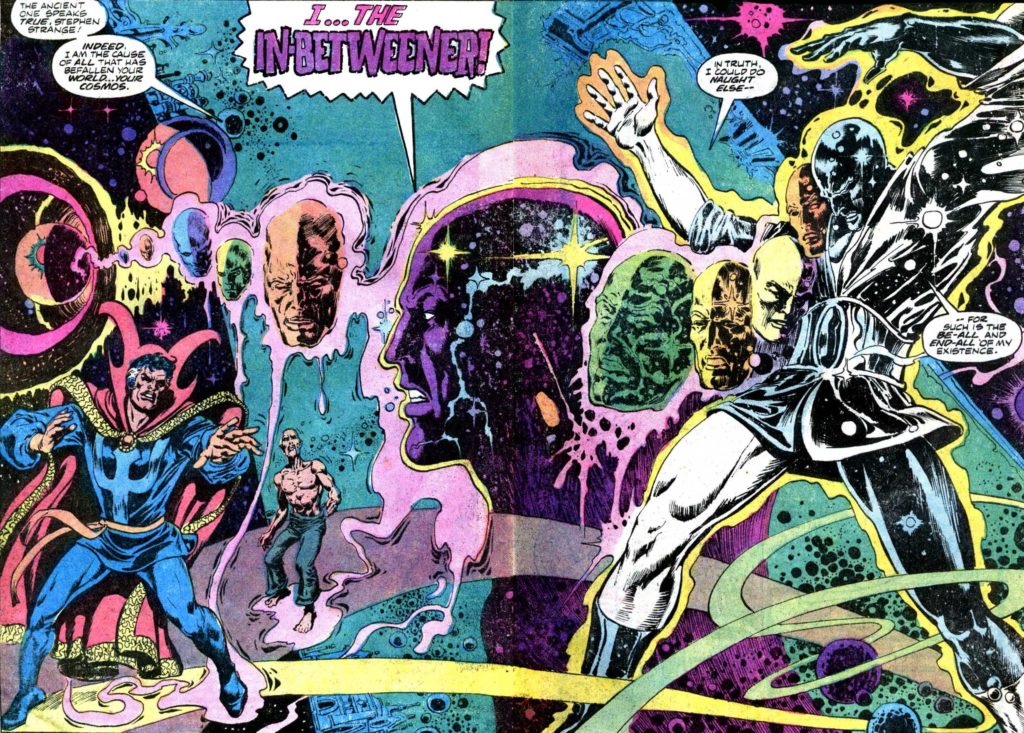 That's Doctor Strange.  You know, and I love that.  And I think that again, in getting to why I think I got the job, I think it's my genuine love for that.  That was that somehow connected to what I didn't know it at the time, but I think it really connected to what Marvel wanted the movie to be.  And when I came in, I talked about Doctor Strange in those terms and for me it's like that's the only way I could make the movie.  You know, that and I had set piece ideas already about how to make the movie as weird, as visually weird in this day and age as the Ditko comics were at their time. (Click HERE to read the entire interview.)
Recently, Marvel held an event at IMAX where they showed 15 minutes of the film to some very luck folks and the response was incredible. Folks couldn't believe just how trippy and insane this film was. We REALLY can't wait to go to the theater to see this one but UNTIL then, here is Phase 2 of our tribute.  We've asked artists from "different realms" to join us in this adventure so enjoy today's offering and….. stay tuned…..Friday has more mystical mayhem coming your way!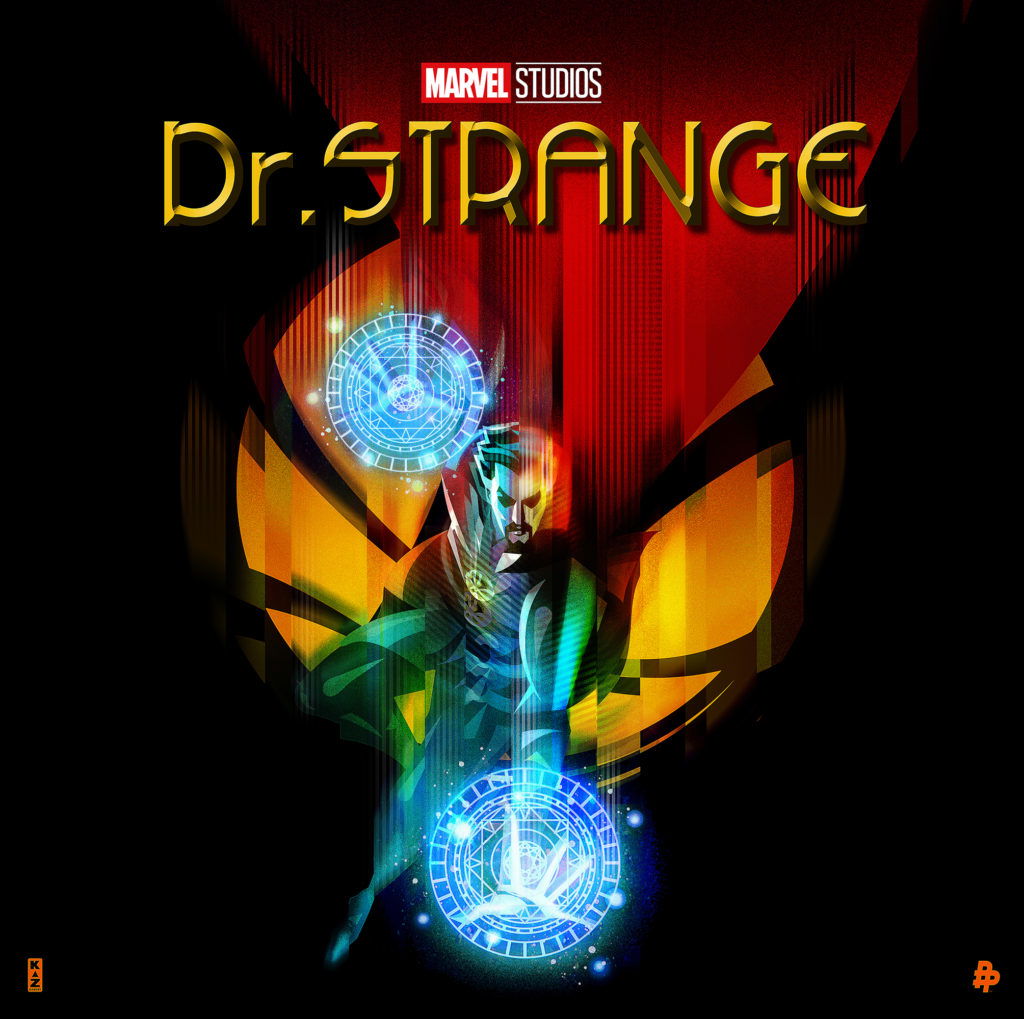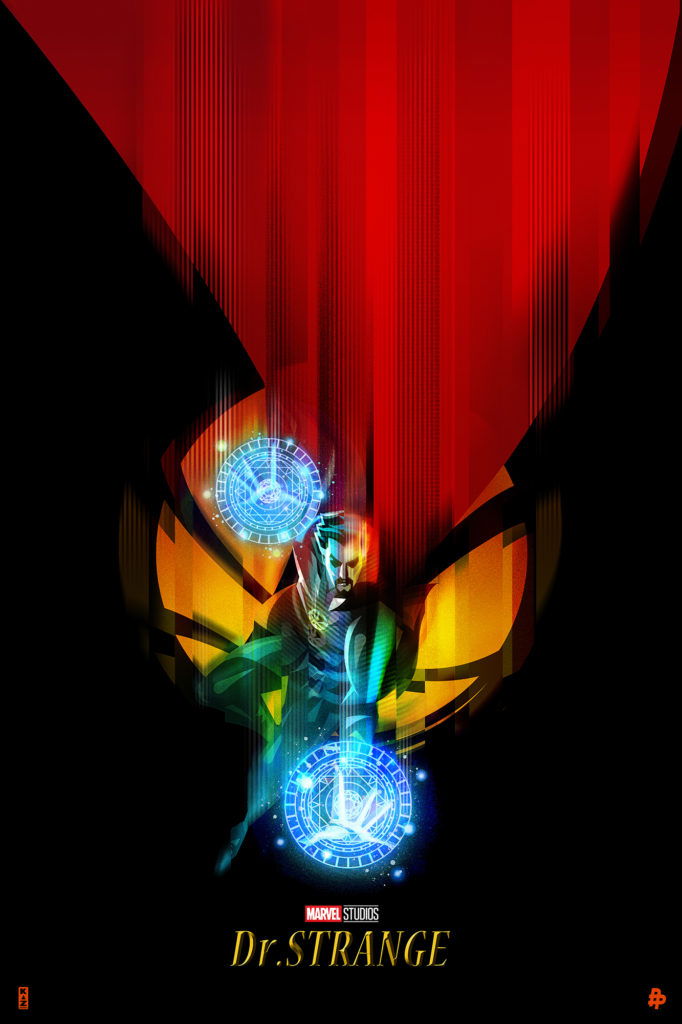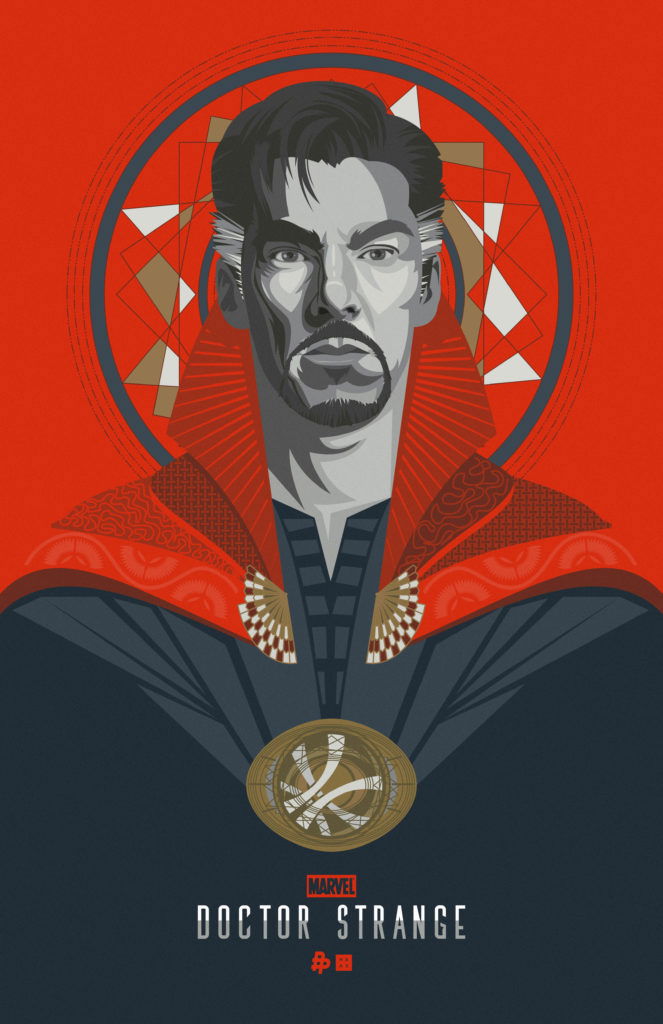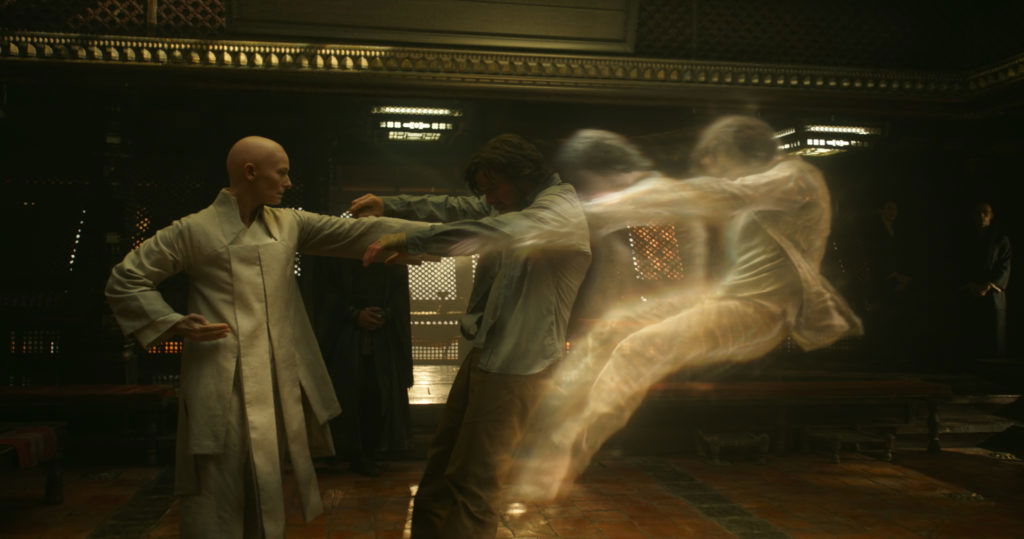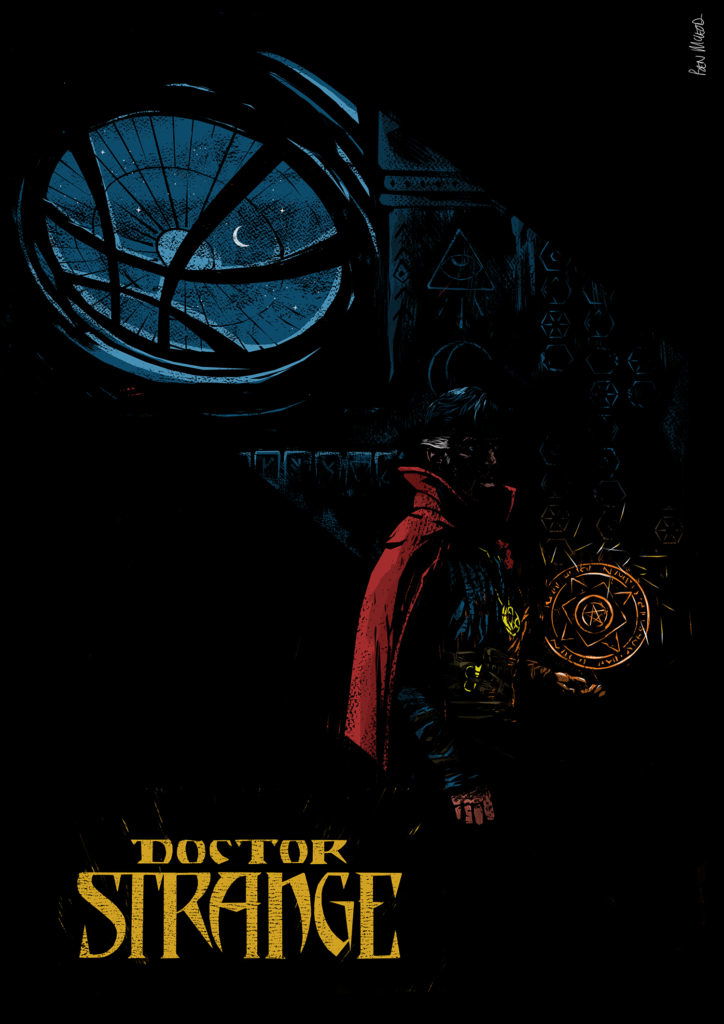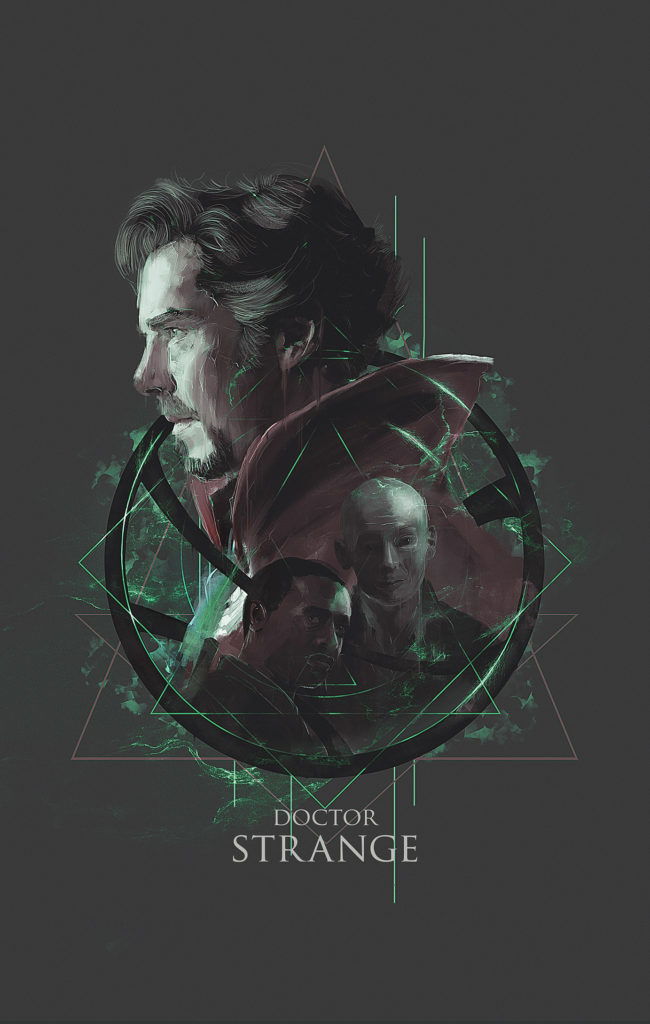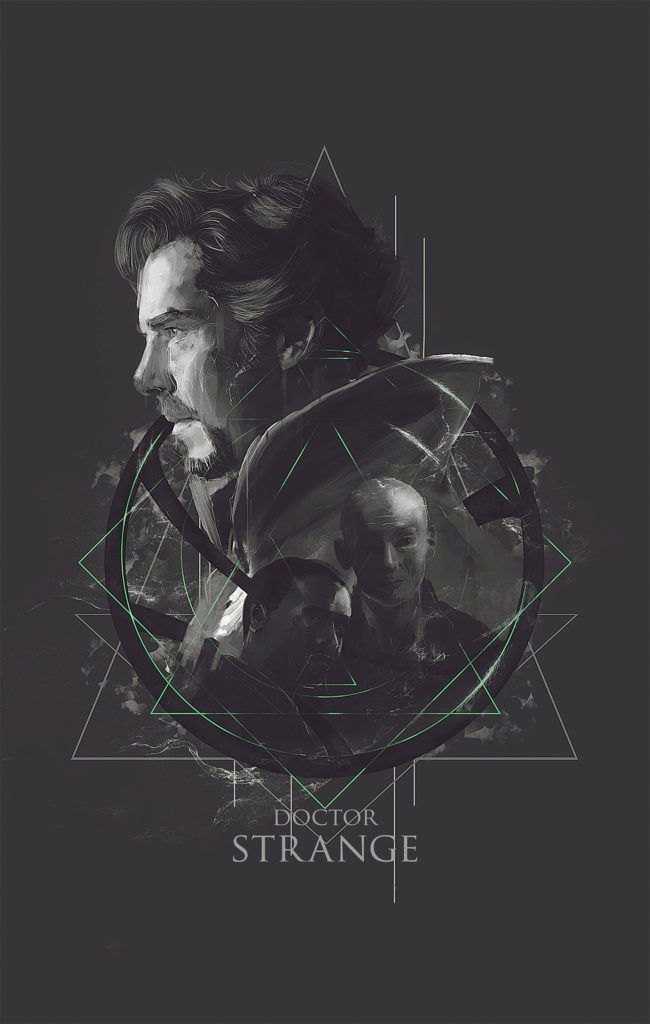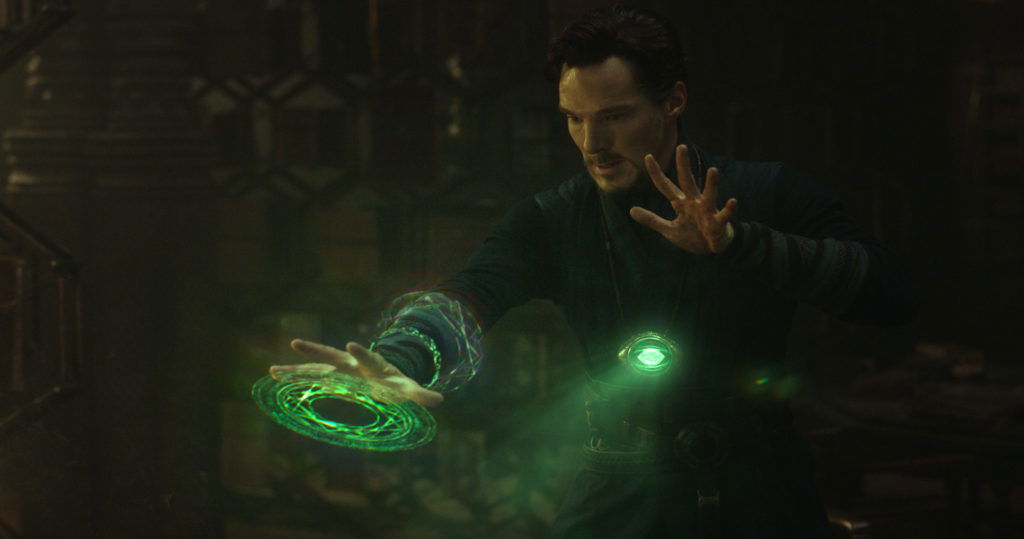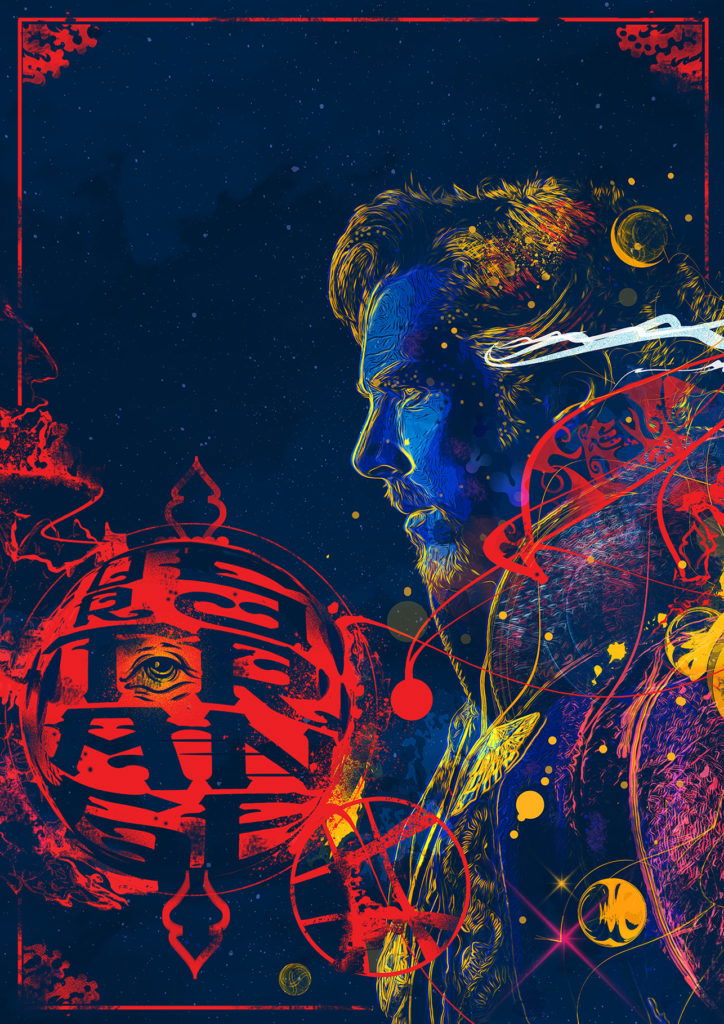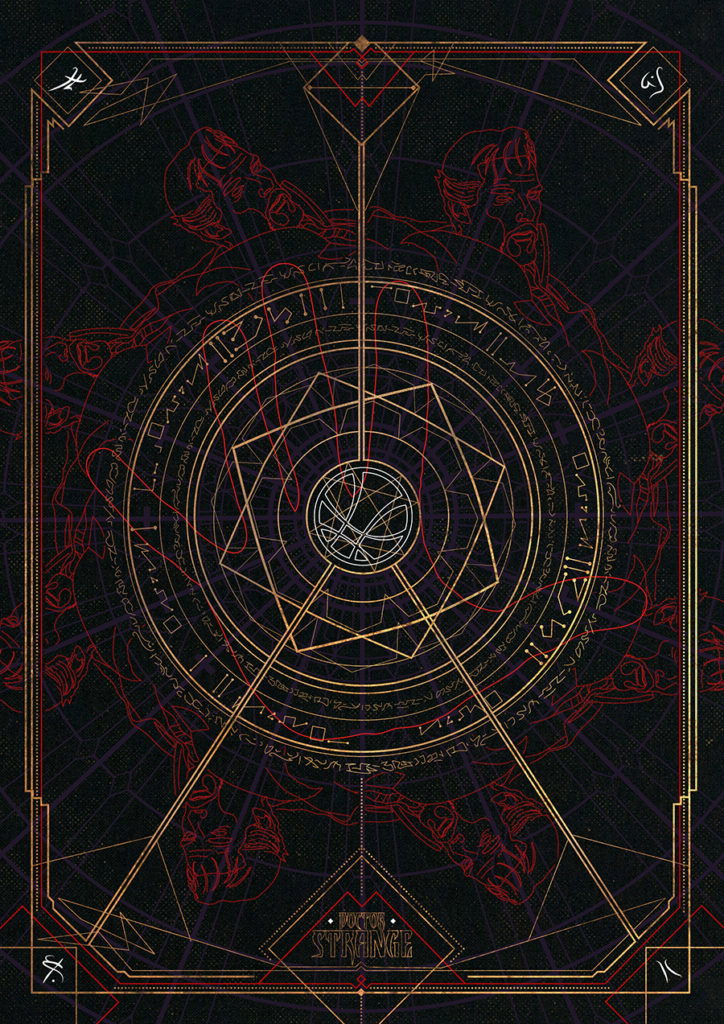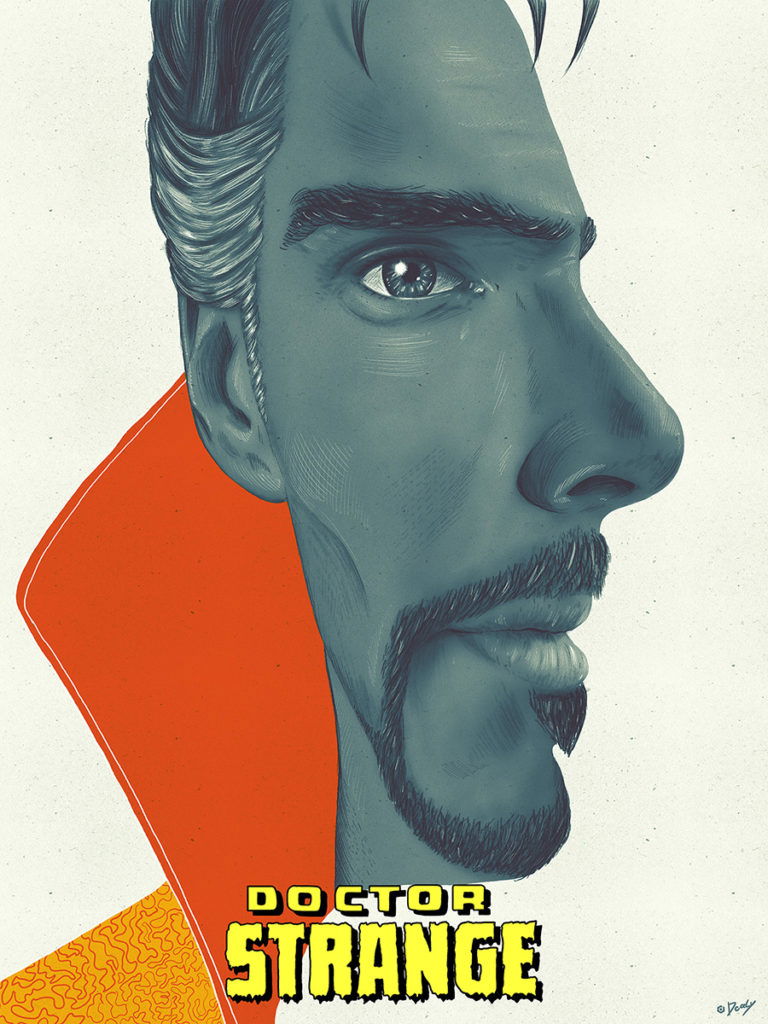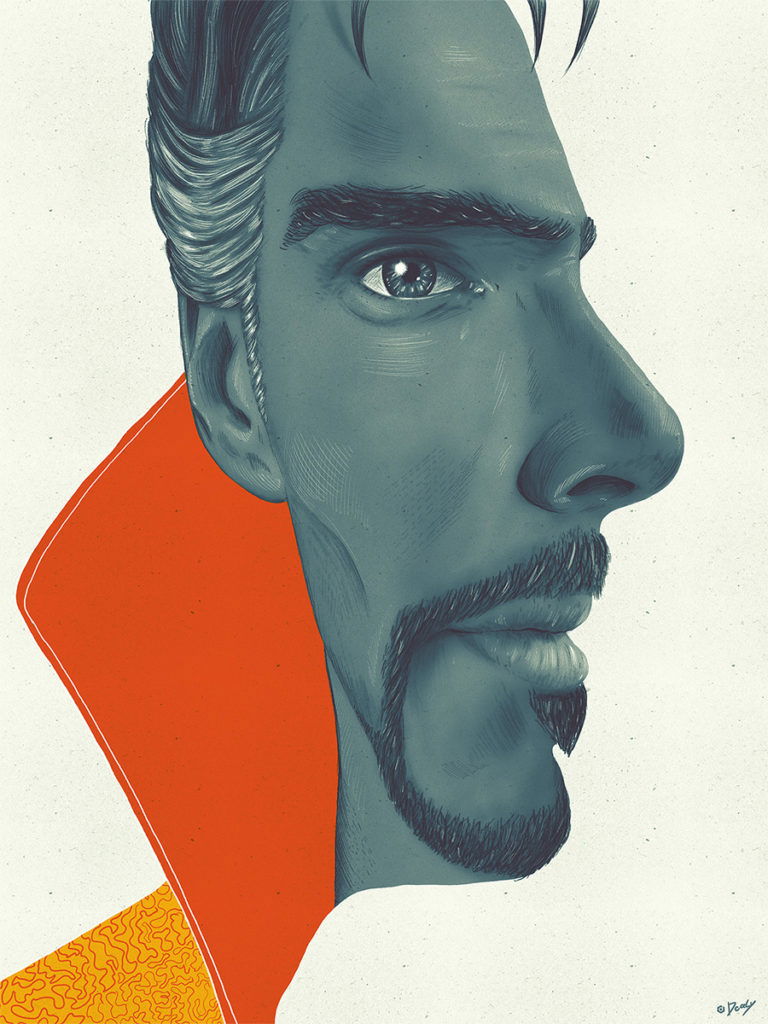 From Marvel comes "Doctor Strange," the story of world-famous neurosurgeon Dr. Stephen Strange whose life changes forever after a horrific car accident robs him of the use of his hands. When traditional medicine fails him, he is forced to look for healing, and hope, in an unlikely place—a mysterious enclave known as Kamar-Taj. He quickly learns that this is not just a center for healing but also the front line of a battle against unseen dark forces bent on destroying our reality. Before long Strange—armed with newly acquired magical powers—is forced to choose whether to return to his life of fortune and status or leave it all behind to defend the world as the most powerful sorcerer in existence. Join Strange on his dangerous, mystifying, and totally mind-bending journey when Marvel's "Doctor Strange" opens in U.S. theaters on November 4, 2016.
Take a look at this crazy new International trailer for the film we are dying to see.
"Doctor Strange" stars Benedict Cumberbatch, Chiwetel Ejiofor, Rachel McAdams, Benedict Wong, Michael Stuhlbarg, Benjamin Bratt and Scott Adkins, with Mads Mikkelsen and Tilda Swinton. Scott Derrickson is directing with Kevin Feige producing. Louis D'Esposito, Stephen Broussard, Victoria Alonso, Charles Newirth and Stan Lee serve as executive producers. Jon Spaihts and Scott Derrickson & C. Robert Cargill wrote the screenplay. 
Please come back tomorrow for phase 3 of our tribute to the mystical and magical world of Doctor Strange!