"Be careful which path you travel down Strange, strong men they you have lost their way."
-Wong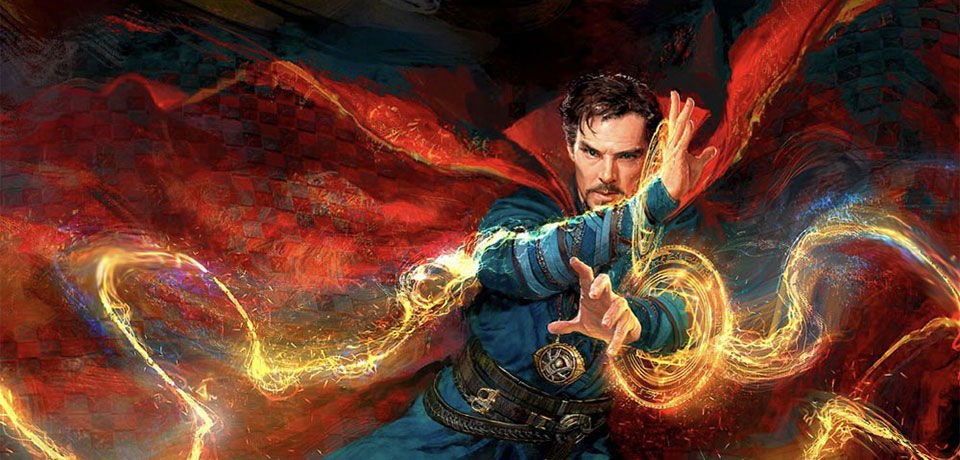 From KamarTaj to Hell's Kitchen to The Bowery to Oscorp to Crossmore to Darkmoor and beyond, fans everywhere are thrilled and excited for Marvel's upcoming blockbuster to hit the silver screen.  Directed by Scott Derrickson, "Doctor Strange" will launch the Marvel Cinematic Universe head first in to the metaphysical, quantum realm, and unknown dimensions of magic and alternate realities. For the past two days we have been sharing our love for the new film with a poster passion project, (PHASE 1 and PHASE 2) and today we are back with Phase 3, packed with more eye-candy to hopefully quench your thirst for all things "Doctor Strange" until it hits screens on November 4th.
Last month SlashFilm got a chance to speak with the film's lead, Benedict Cumberbatch about the film and they asked him how the character's personality evolves from the start to the finish of the story.  Here is what Benedict had to say.
He's still quite cocky by the end of the film. No, I'd say the major curve for him is that he learns that it's not all about him, that there's a greater good. But what he thinks he was doing as a neurosurgeon, that was good because it benefitted people's health was really just a furtherment of his attempts to control death and control his own fate and other people's, but that's still driven by the ego. So he becomes more "ego-less," but he's, I would say, more lonely maybe by the end of the film. I would say that he's a kick-ass sorcerer by the end of the film, so that's a major change. But I mean, really, the guy goes through everything you could possibly imagine, I mean he's a guide of his profession, he's completely in control of his life, yet there are things missing which are quite obvious, but it's a good life and then he has this car crash, and becomes obsessed with healing himself and not realizing that really healing is something beyond just becoming what he used to be that he needs to foster something that he has within him. It's all from the same drive.
The guy, he's like most of us, he's uncorrupted flesh from the beginning of his life, he's somebody who's not marked with original sin or any kind of crap like that. He's somebody who's come into this world and had experiences that have shaped him to the point that we first meet him. There's always got to be leverage. I think there is some clear explanation of that within this film, but potentially further down the line…for more of that to come out as well. He's difficult, he's arrogant, but he's kind of brilliant and charming and you'd think, "Yeah, I'd want him on my head if I needed brain surgery."  He's good enough to warrant his arrogance and he respects other people but not when he thinks he's right, and he'll just do what he deems needs to be done when he knows or feels that he's right, and the problem from humility's point of view is that he is right, he's really really good at his job.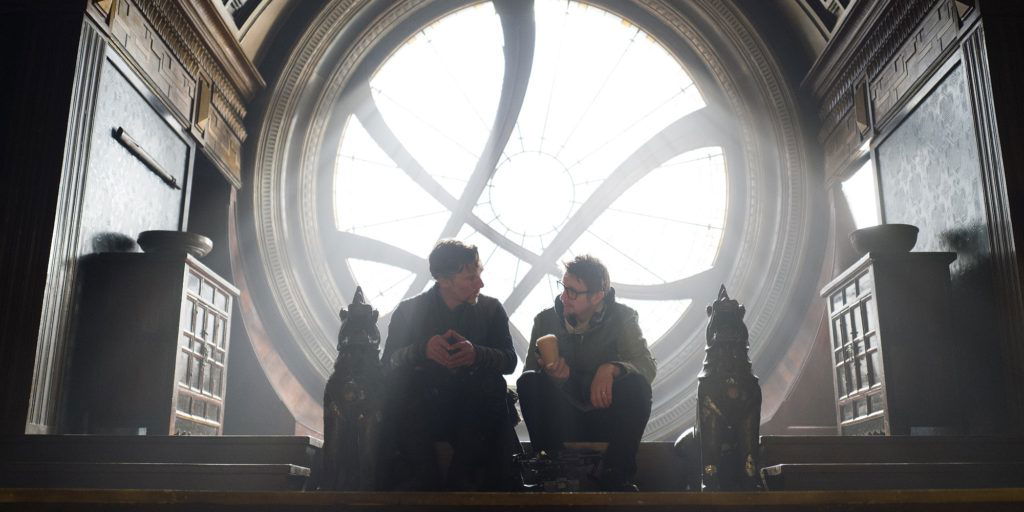 So, his brilliance feeds his kind of ego, his defensive, unimpeachable perfected-ness. So, I don't know, you get a guy, I mean, the hard arc is from someone who lives in New York, is a top neurosurgeon, top pay, but more meritocratic maybe than someone with the skill and the hard work, junior doctor, junior surgeon, now a top neurosurgeon who has earned his way into the top pay of society, to have nothing. Nothing at all. No spiritual center, no hands, no money, nobody in his life he will let near him, to care for him anymore, and then he has to build himself up again from the very bottom and he's a desperate man by the time he reaches Kathmandu. As he goes into this thing which is a million miles away from any world view or belief system he's ever entertained, so it's desperation that leads him to the path of the Ancient One and the spiritual…and then all hell breaks loose.
(Read the entire interview HERE)
Here we go, let's let our metaphysical selves explore new realms with Phase 3 of our tribute to "Doctor Strange."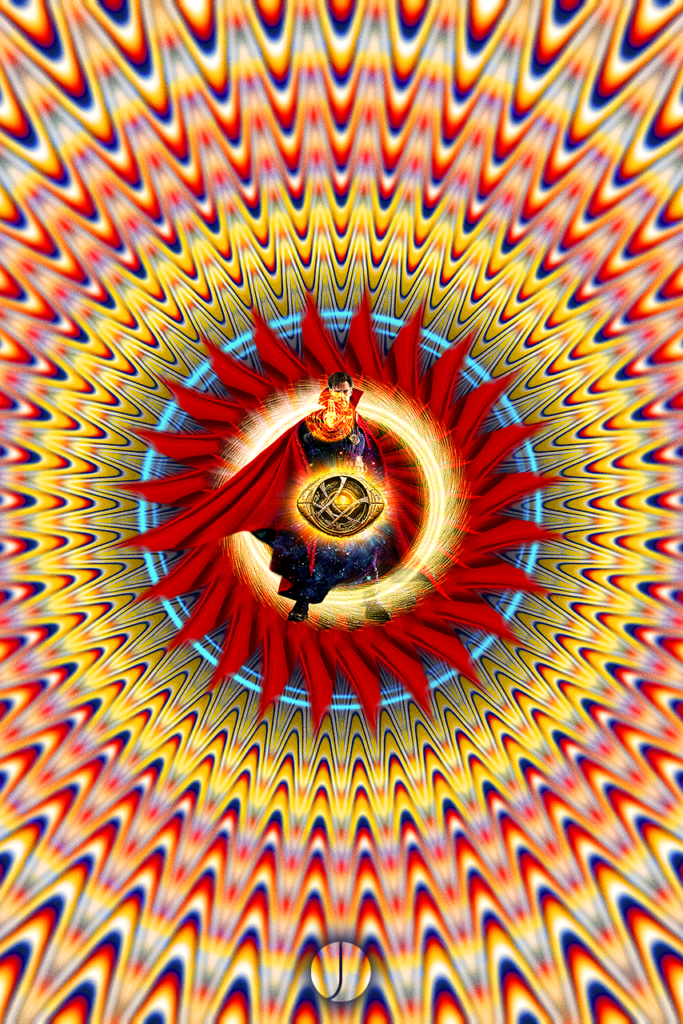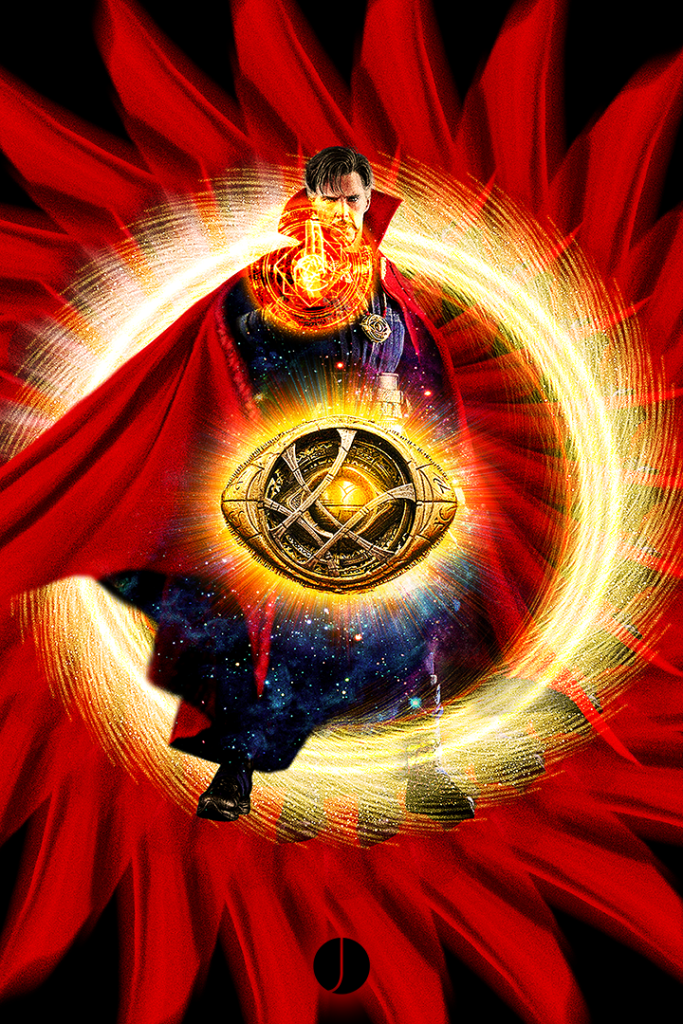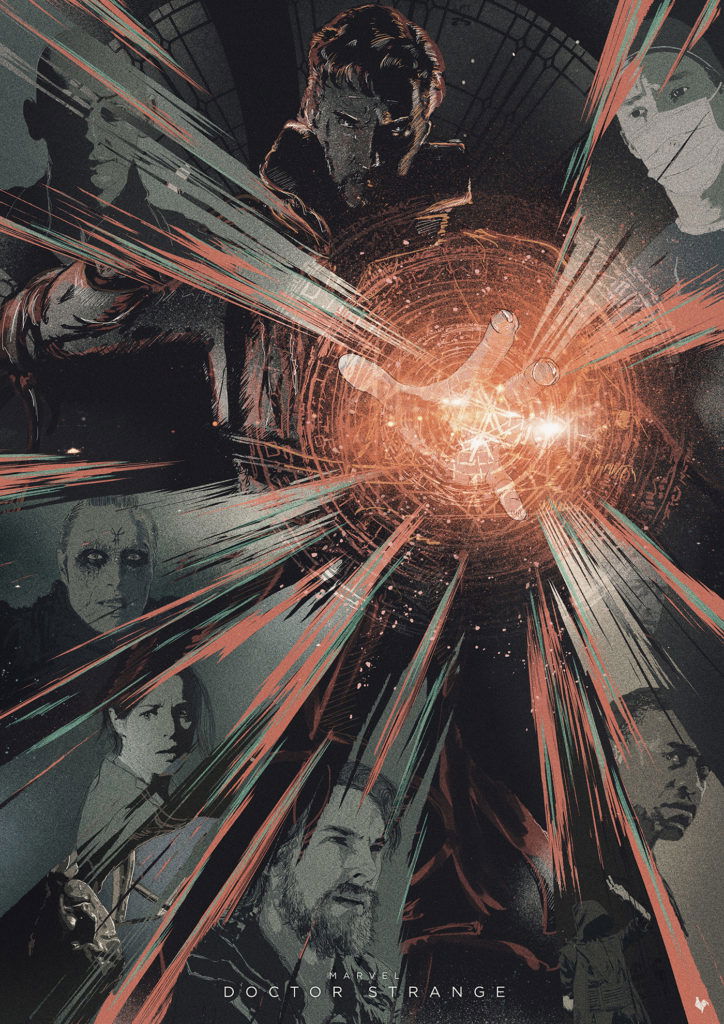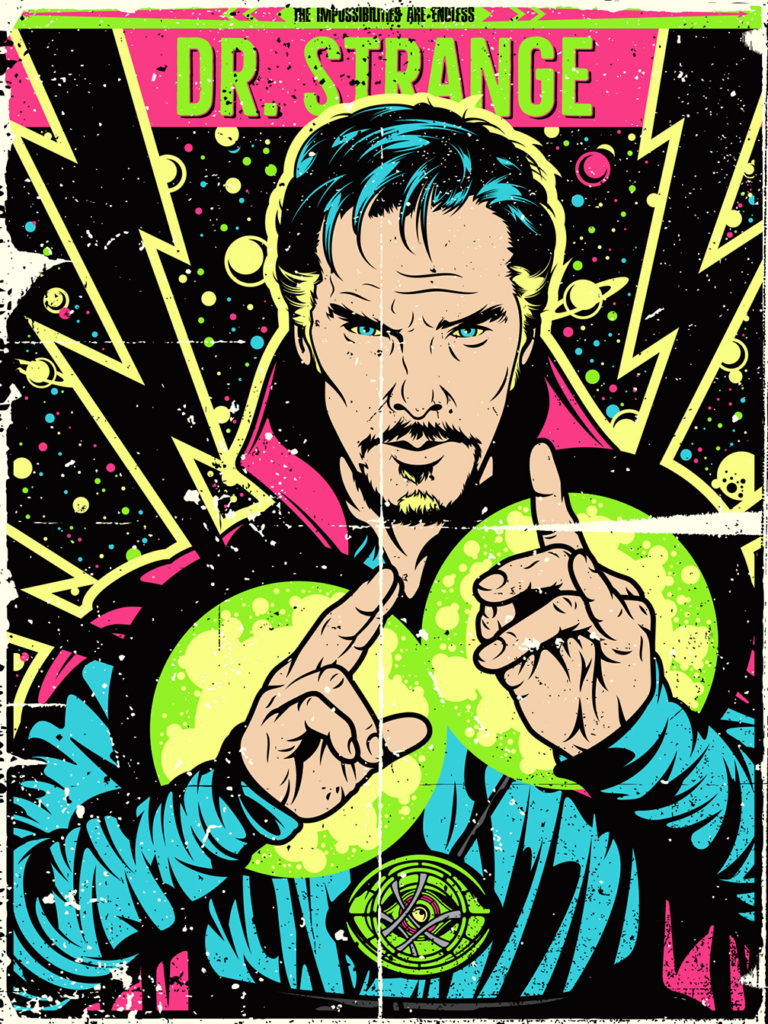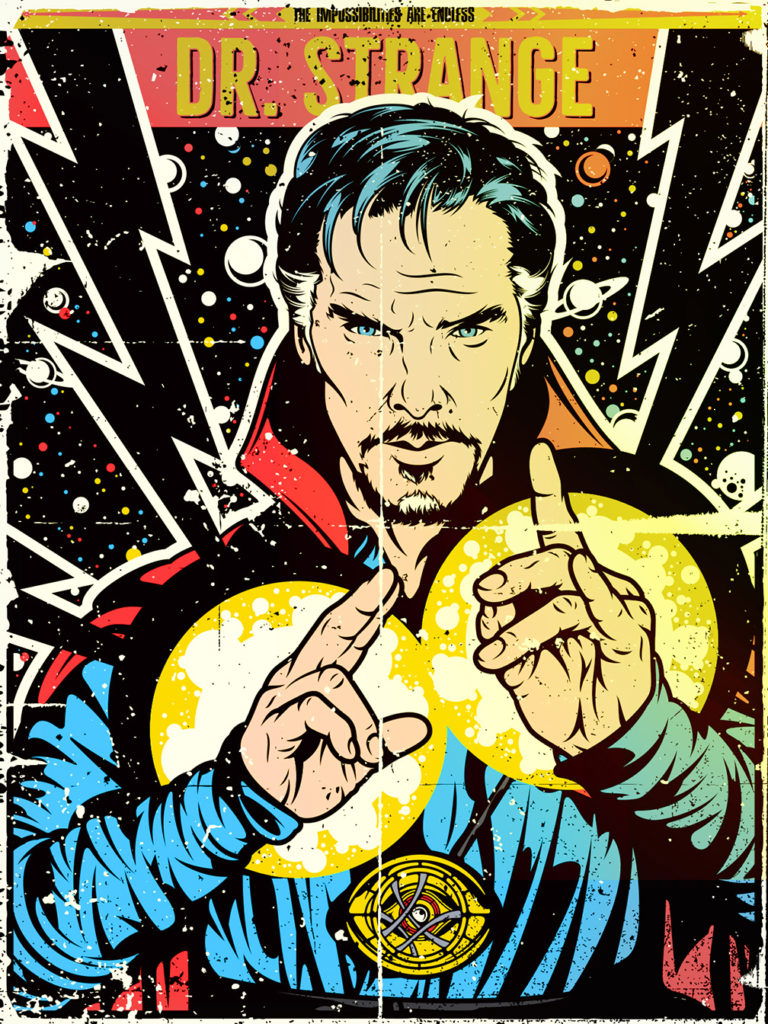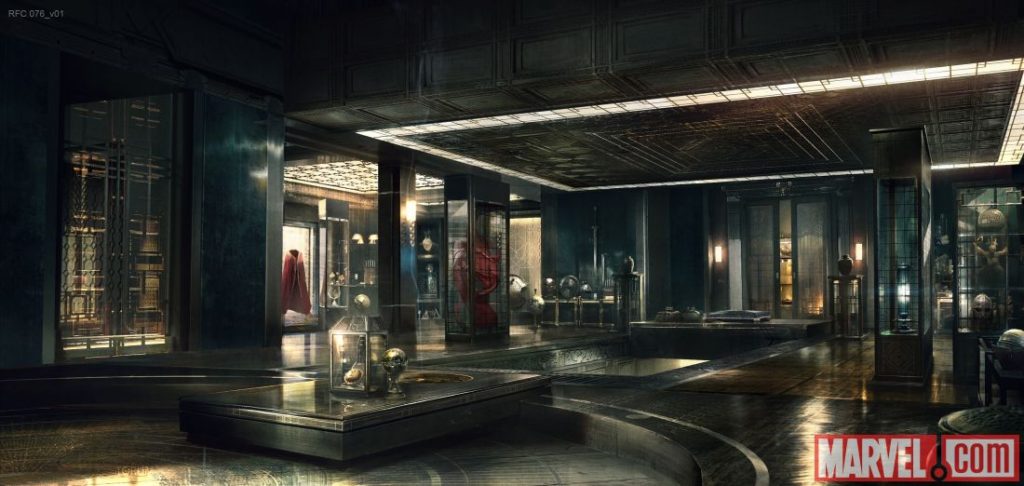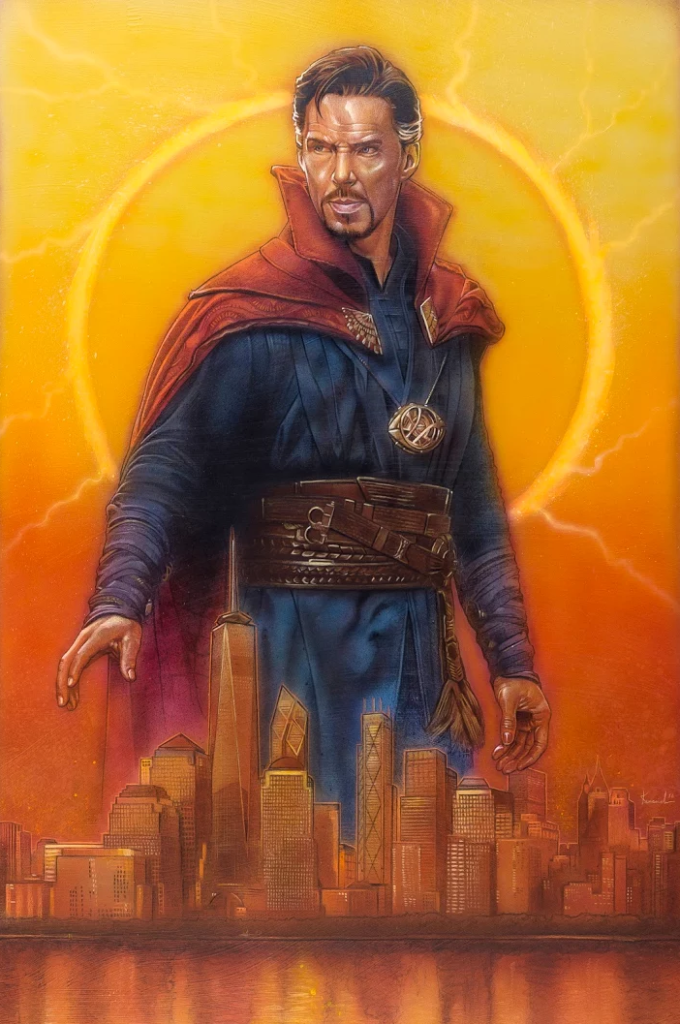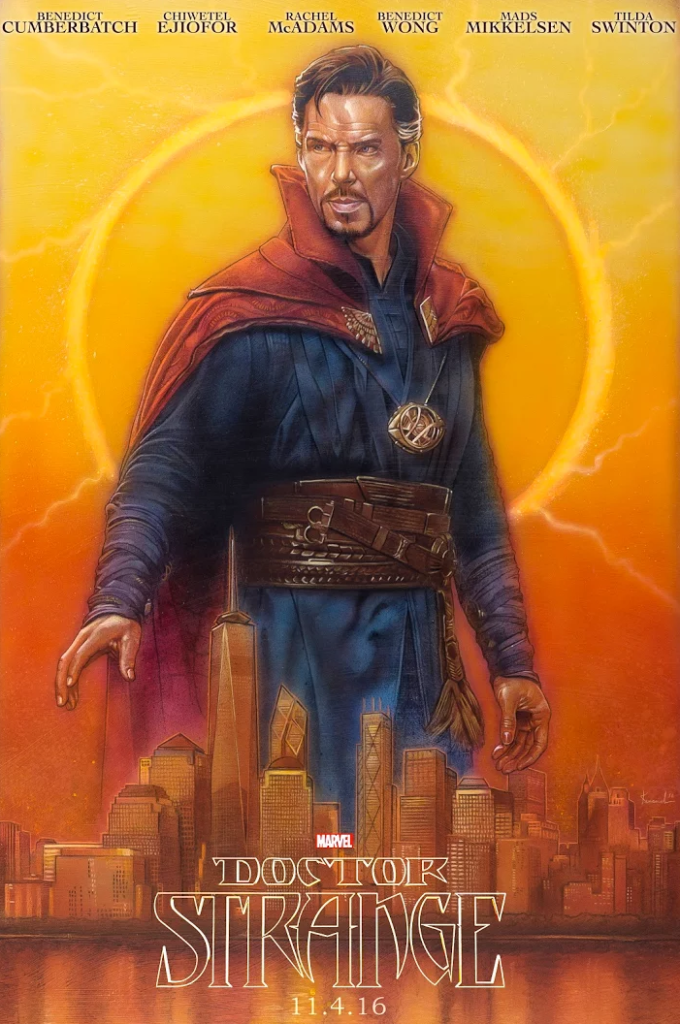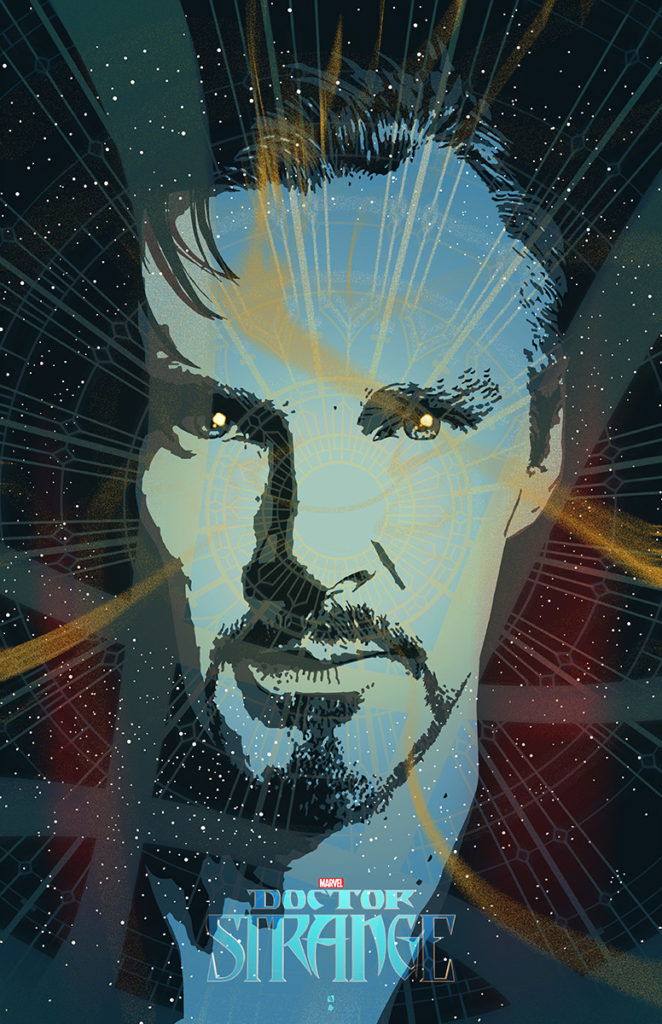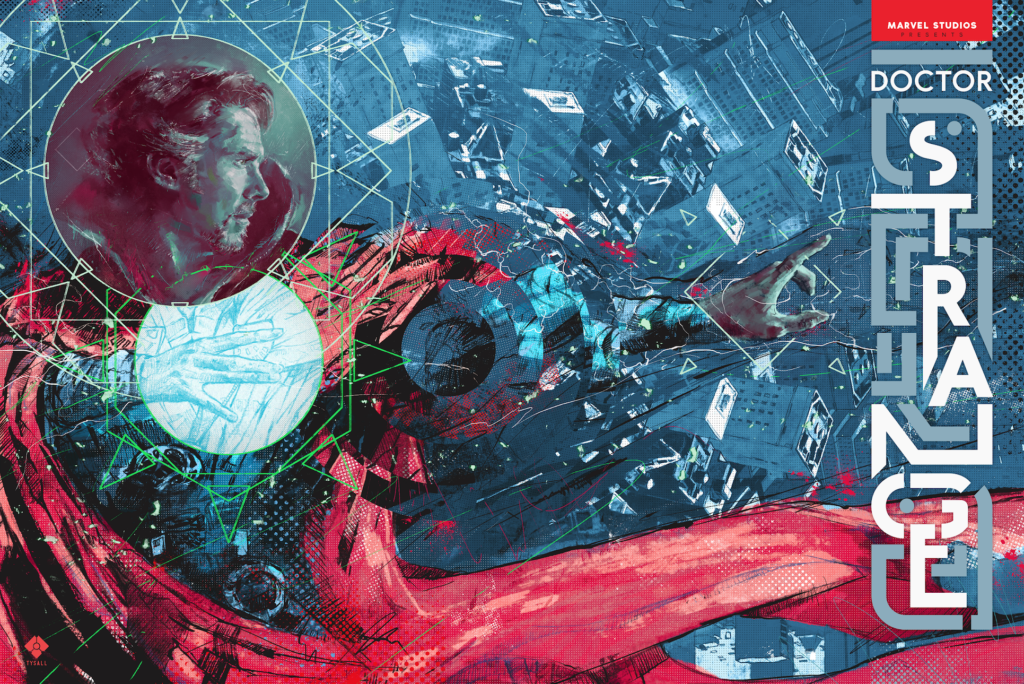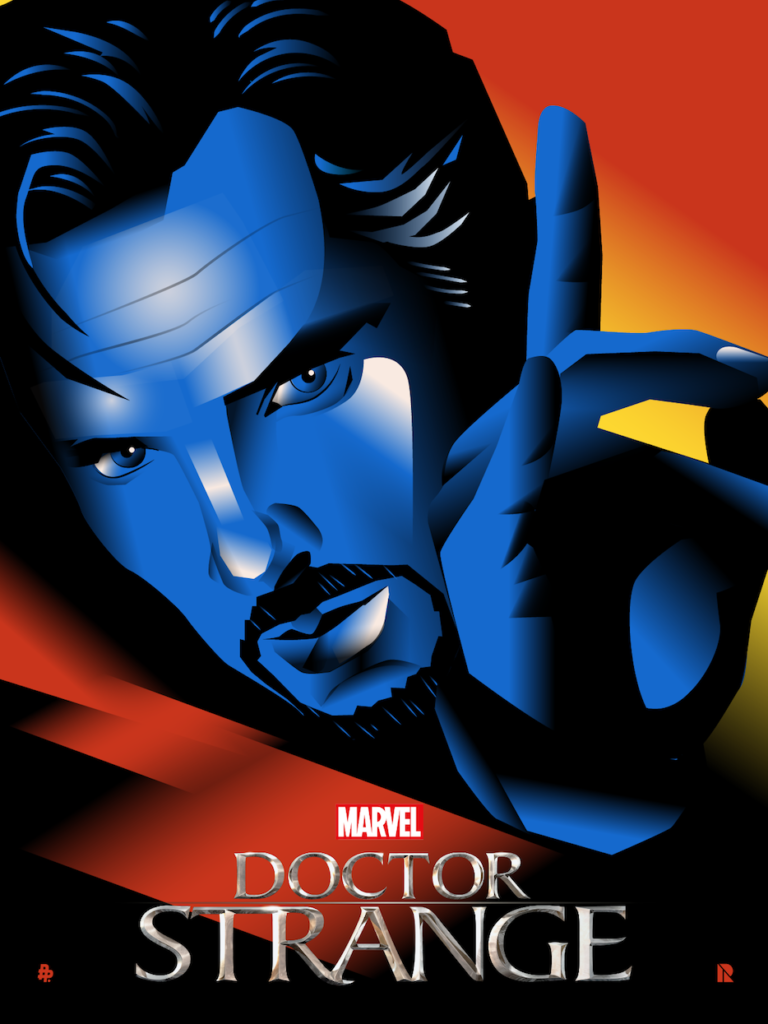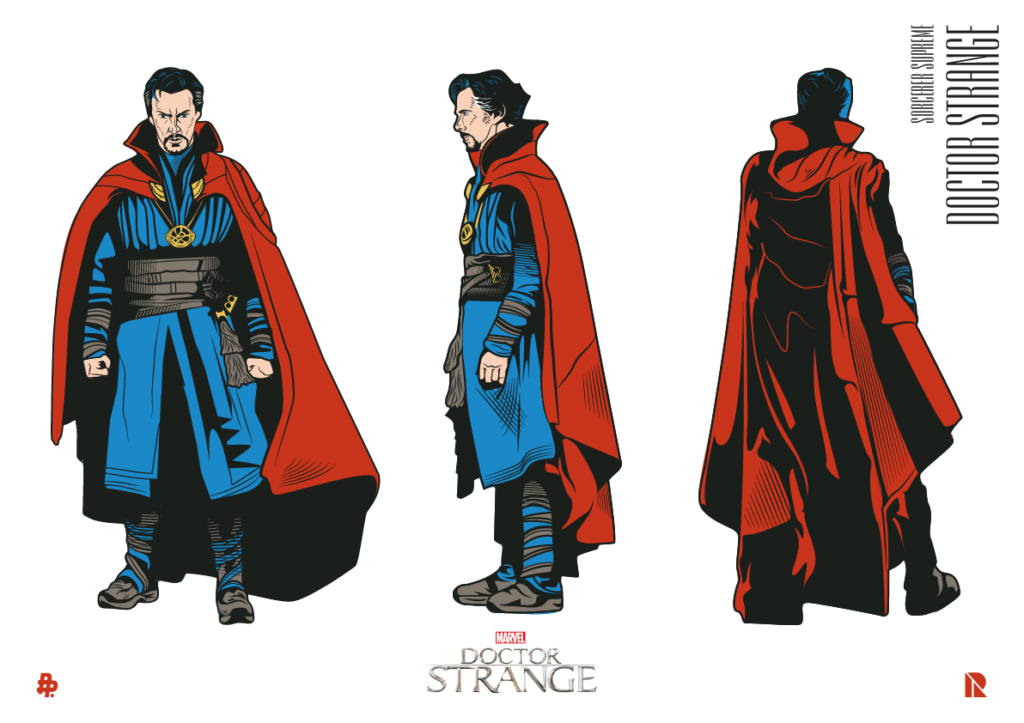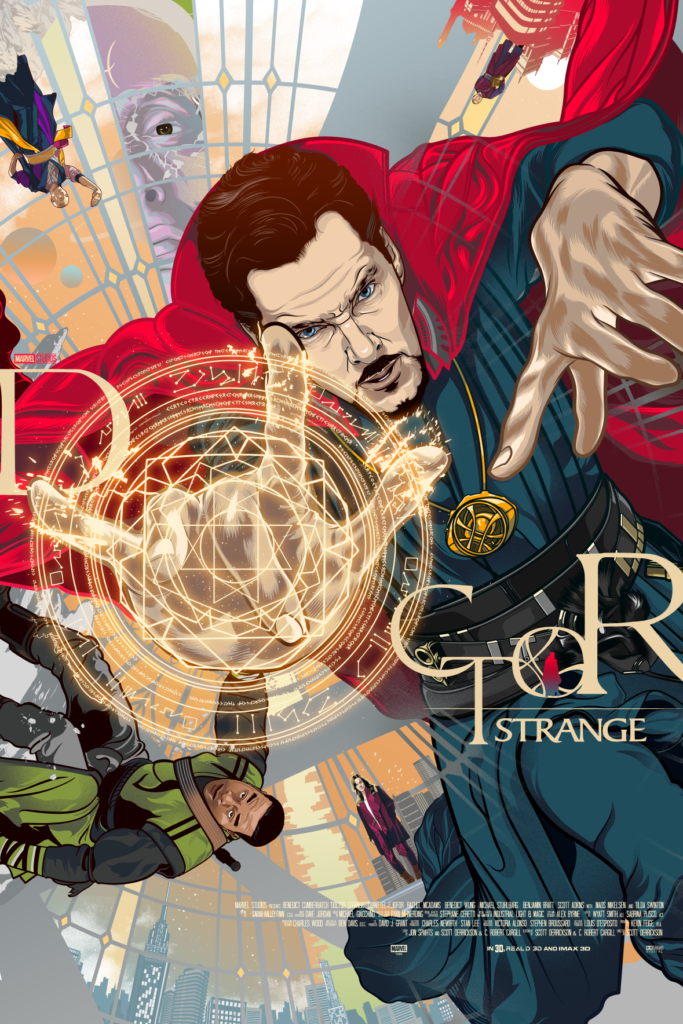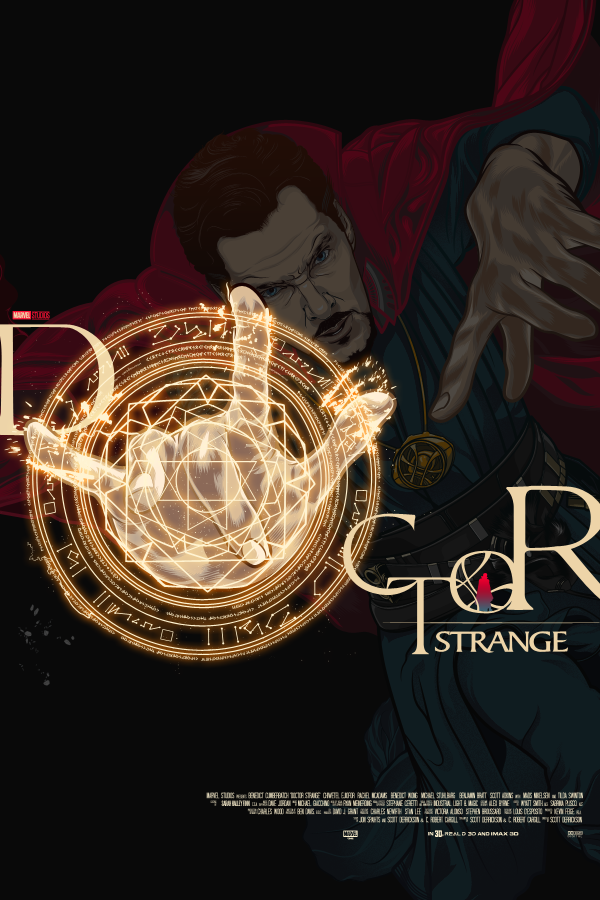 From Marvel comes "Doctor Strange," the story of world-famous neurosurgeon Dr. Stephen Strange whose life changes forever after a horrific car accident robs him of the use of his hands. When traditional medicine fails him, he is forced to look for healing, and hope, in an unlikely place—a mysterious enclave known as Kamar-Taj. He quickly learns that this is not just a center for healing but also the front line of a battle against unseen dark forces bent on destroying our reality. Before long Strange—armed with newly acquired magical powers—is forced to choose whether to return to his life of fortune and status or leave it all behind to defend the world as the most powerful sorcerer in existence. Join Strange on his dangerous, mystifying, and totally mind-bending journey when Marvel's "Doctor Strange" opens in U.S. theaters on November 4, 2016.
"Doctor Strange" stars Benedict Cumberbatch, Chiwetel Ejiofor, Rachel McAdams, Benedict Wong, Michael Stuhlbarg, Benjamin Bratt and Scott Adkins, with Mads Mikkelsen and Tilda Swinton. Scott Derrickson is directing with Kevin Feige producing. Louis D'Esposito, Stephen Broussard, Victoria Alonso, Charles Newirth and Stan Lee serve as executive producers. Jon Spaihts and Scott Derrickson & C. Robert Cargill wrote the screenplay. 
We wanted to take a moment to thank all the fans.  You have all been very generous in your praise of our work and have gone above and beyond in frantically sharing it all over social media.  For that, and your support, we thank you a million times over.
Hmmmmm…. I wonder if we have anything else "Strange" to share……