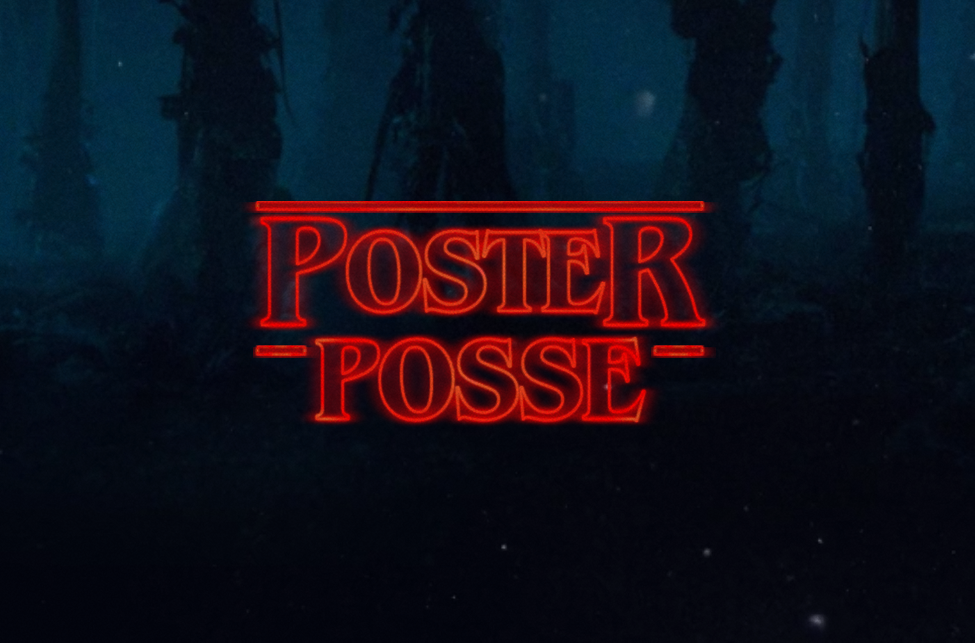 Ok, LOOK…. it's pretty safe to say, at this point, that we are beyond obsessed with Netflix's smash-hit, original series, "Stranger Things."  Previously we released three phases of art paying tribute to the nostalgic magic that The Duffer Brothers and Shawn Levy have created.
Today we want to share ooooooooooooone more image, and this one is by Laurie Greasley.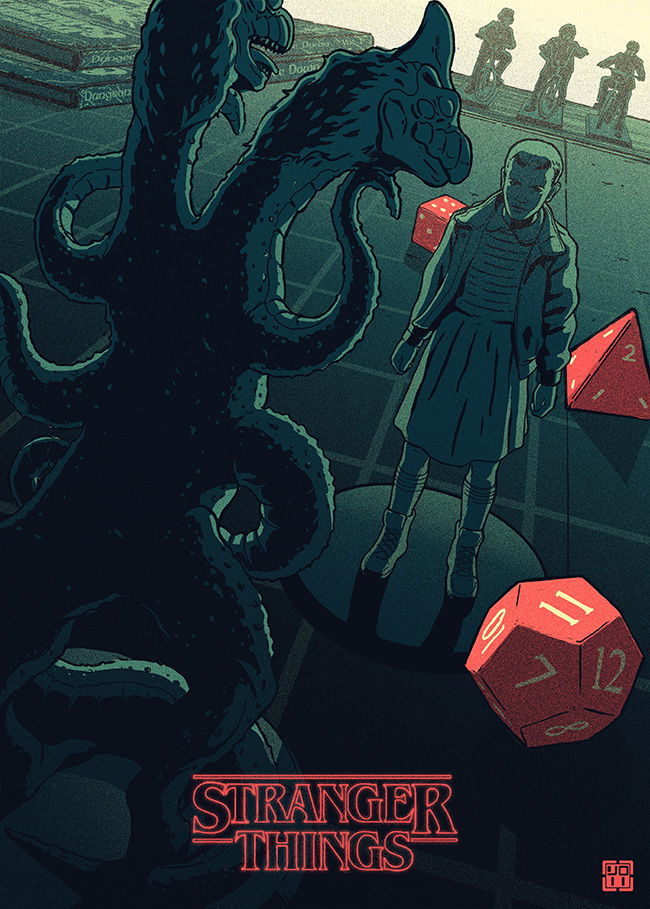 Fans of the show will also agree that the score was a perfect fit and really set the mood of the series.  The music was performed by Austin, Texas synth band, "Survive." (Facebook page)    Get ready to jump in your deprivation tank and pipe that music in because it's coming in 2 volumes.  Volume 1 will be available digitally on August 12th, followed by a CD release on September 16th via LAKESHORE.  They will follow that up with a digital release of Volume 2 on August 19th and then a CD release on September 23rd.
Stranger Things Season 1 Soundtrack – Volume 1 Tracklist:
01. Stranger Things
02. Kids
03. Nancy and Barb
04. This Isn't You
05. Lay-Z-Boy
06. Friendship
07. Eleven
08. A Kiss
09. Castle Beyers
10. Hawkins
11. The Upside Down
12. After Sarah
13. One Blink For Yes
14. Photos in the Woods
15. Fresh Blood
16. Lamps
17. Hallucinations
18. Hanging Lights
19. Biking to School
20. Are You Sure?
21. Agents
22. Papa
23. Cops Are Good at Finding
24. No Weapons
25. Walking Through the Nether
26. She'll Kill You
27. Run Away
28. No Autopsy
29. Dispatch
30. Joyce and Lonnie Fighting
31. Lights Out
32. Hazmat Suits
33. Theoretically
34. You Can Talk to Me
35. What Else Is There to Do?
36. Hawkins Lab