"We never would've upset you if we knew you had superpowers."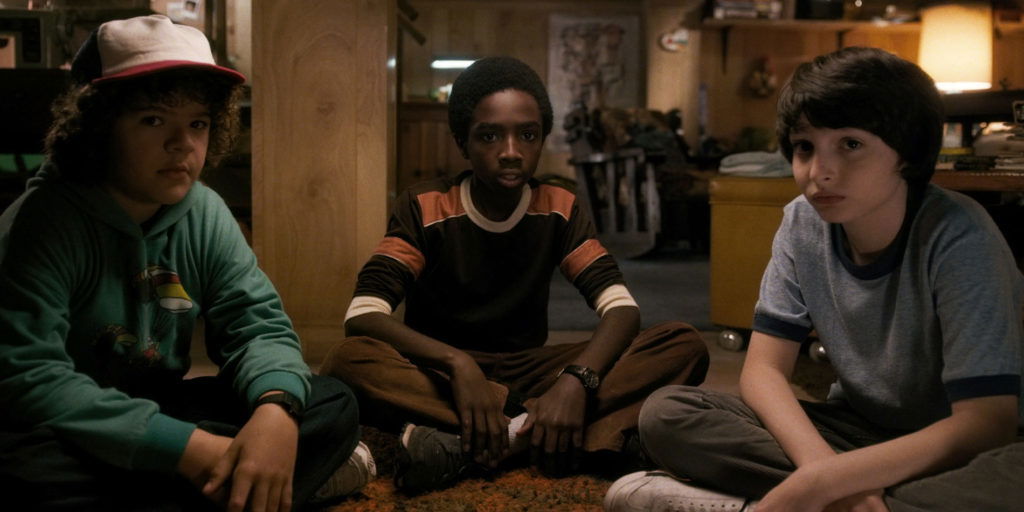 On Monday we released part 1 of our tribute to the sensational Netflix series, "Stranger Things."  Given the overwhelming response, you enjoyed viewing it as much as we did creating it so we are back for part II.  From the amazing cast to the fantastic score and soundtrack, we are so in love with this series that it pains us that we have to wait for season 2.   We HATE the 2 bullies, we LOATH the "cool kids," we ROOT FOR the underdogs: Mike, Dustin, Lucas and Will, we want to give Eleven a HUGE HUG, we feel BAD for Barb, and we feel Joyce's PAIN as she desperately searches for her lost son.  This show really captured the nostalgic feel of some of our favorite shows/ movies from back in the day and season 2 can't get here soon enough.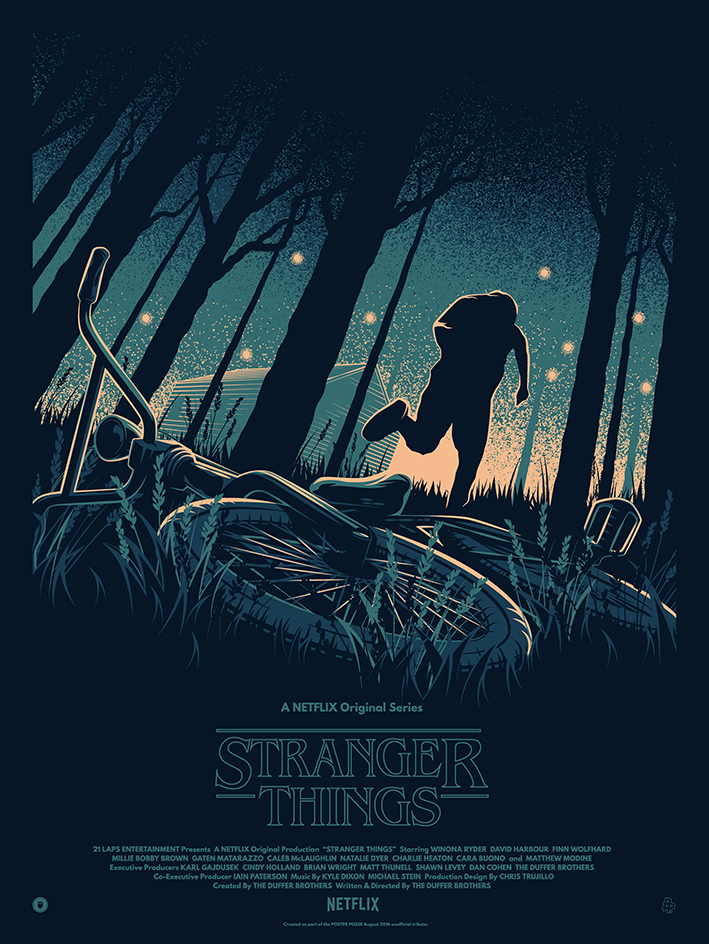 by
Thomas Walker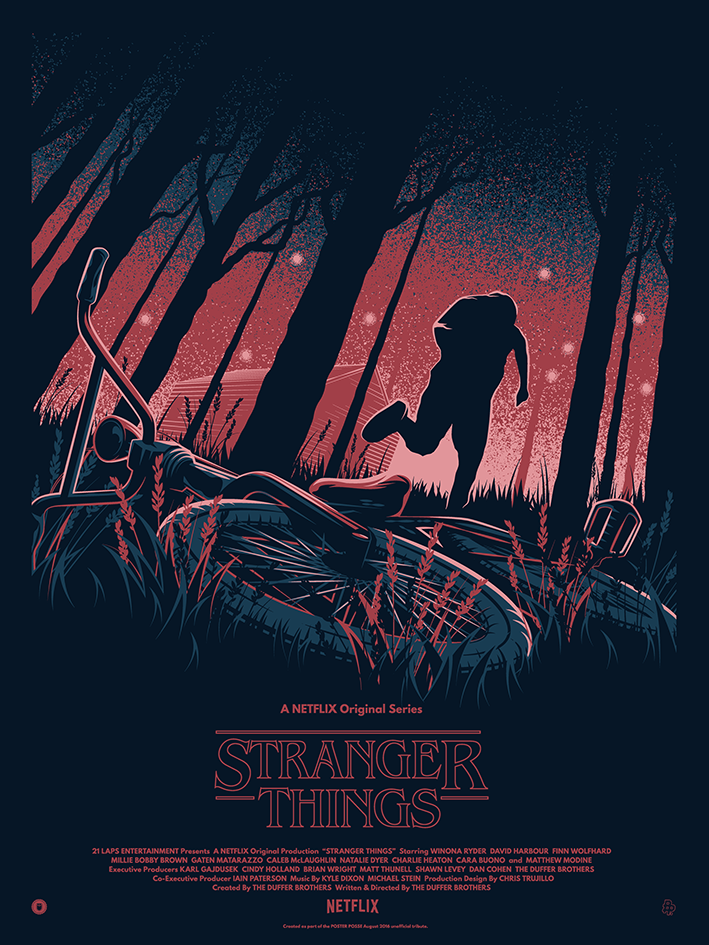 99 out of a hundred times, the missing kid is with a parent or relative. What about the other time?  A love letter to the supernatural classics of the 80's, Stranger Things is the story of a young boy who vanishes into thin air. As friends, family and local police search for answers, they are drawn into an extraordinary mystery involving top-secret government experiments, terrifying supernatural forces and one very strange little girl.  Stranger Things stars Winona Ryder, David Harbour, Finn Wolfhard, Millie Brown, Gaten Matarazzo, Caleb McLaughlin, Noah Schnapp, Natalia Dyer, Cara Buono, Charlie Heaton, and Matthew Modine.  Matt Duffer and Ross Duffer (Wayward Pines, Hidden) serve as writer, directors and co-showrunners of the series, and are executive producers along with Shawn Levy and Dan Cohen via their 21 Laps entertainment banner (The Spectacular Now, Night At The Museum, Real Steel, Date Night). Shawn Levy also serves as director. Stranger Things is a Netflix original series."
We DARE you not to fall even further in love with Millie Brown after this interview and yes, Winona Ryder is still extremely captivating, tell us something we DON'T already know.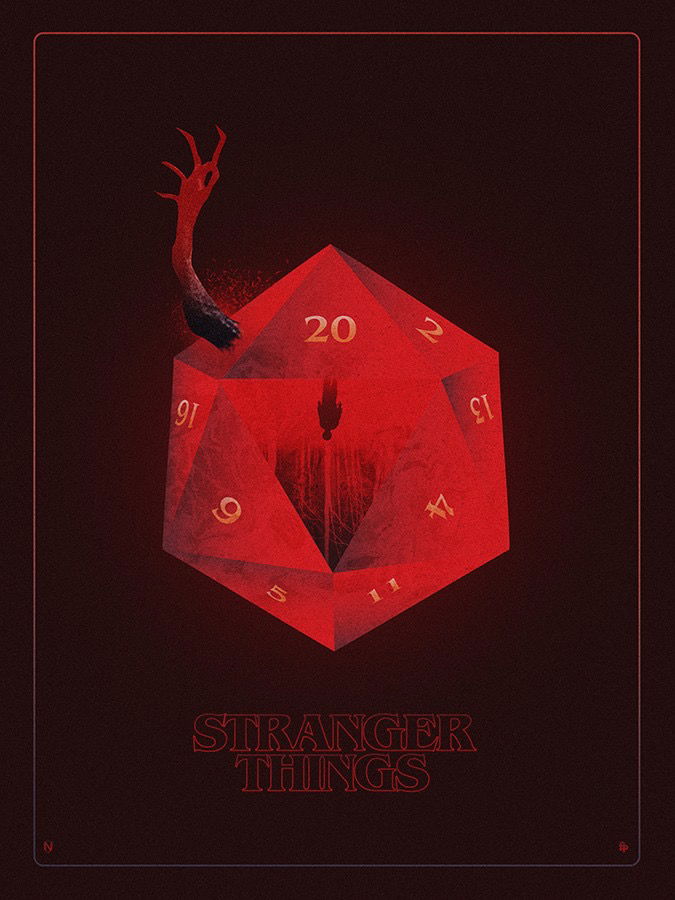 Stranger Things Fact:  That was Levy himself yanking poor Barb into the swimming pool.
"She's literally covered in the disgusting, slimy material that coats the other dimension in our show and hanging off a pool railing with me and a bunch of stunt guys yanking at her ankles to simulate the monster dragging her to oblivion," Levy said. "And I kept saying, 'Shannon, I'm so sorry to put you through this. I'm so sorry to put you through this.' And she kept saying, 'Shawn, I just finished high school. This is my first acting job ever. I'm in heaven. More please.' So literally Shannon is this incredible movie-buff nerd who got to play the doomed character in a movie-buff-nerd's fantasy series."  
If you haven't binge watched this series yet, SHAME ON YOU!  However, here are the first eight minutes of the first episode.  Give it a watch, just don't get stuck in the Upside Down.  Stay tuned, we have more "Stranger Things" love to share with you….