Like a great many of you, we absolutely LOVED Netflix new suspense, sci-fi, horror thriller, "Stranger Things" by the Duffer Brothers.  We fervently devoured all 8 episodes in a massive binge-watching session and we came out the other side motivated to pay homage to it.  This week we will be sharing some posters from the Posse as we channel the inspiration from the series that left us wanting more.  (And cheering when we heard they got signed up for season two… COME BACK ELEVEN!!!)  We absolutely adored and coveted Kyle Lambert's official poster for the series, (seen below).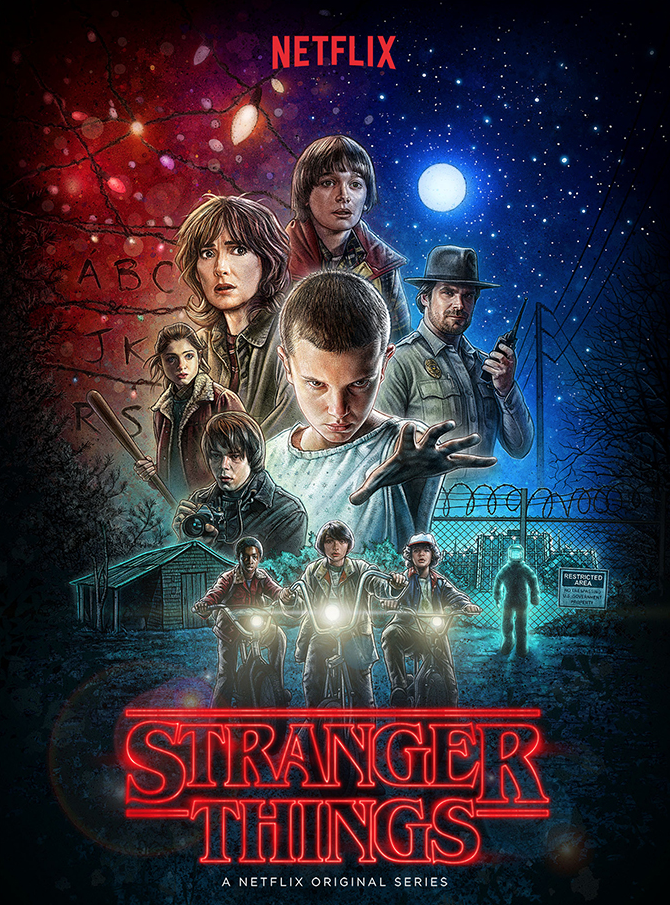 This thrilling Netflix-original drama stars award-winning actress Winona Ryder as Joyce Byers, who lives in a small Indiana town in 1983 — inspired by a time when tales of science fiction captivated audiences. When Joyce's 12-year-old son, Will, goes missing, she launches a terrifying investigation into his disappearance with local authorities. As they search for answers, they unravel a series of extraordinary mysteries involving secret government experiments, unnerving supernatural forces, and a very unusual little girl.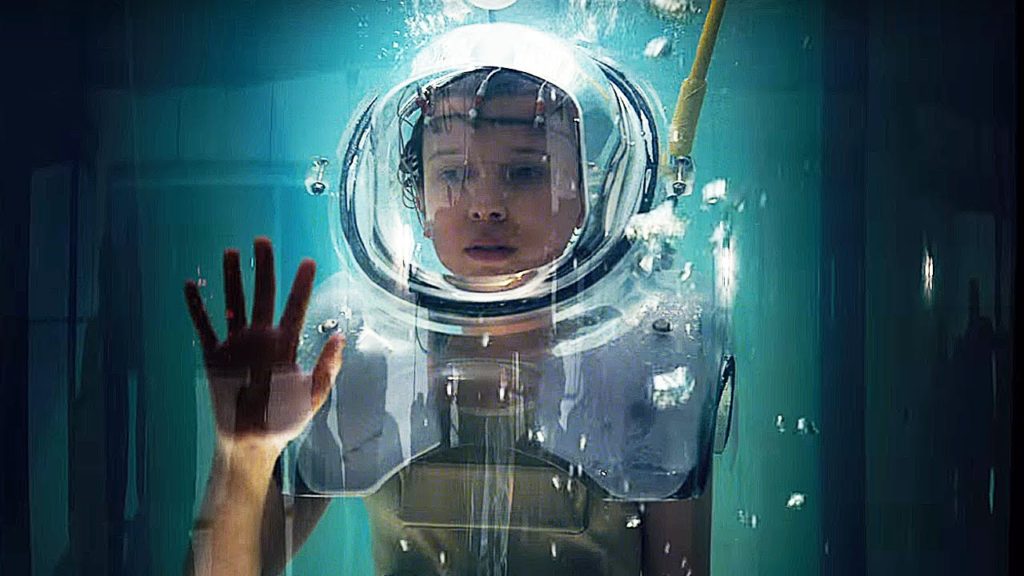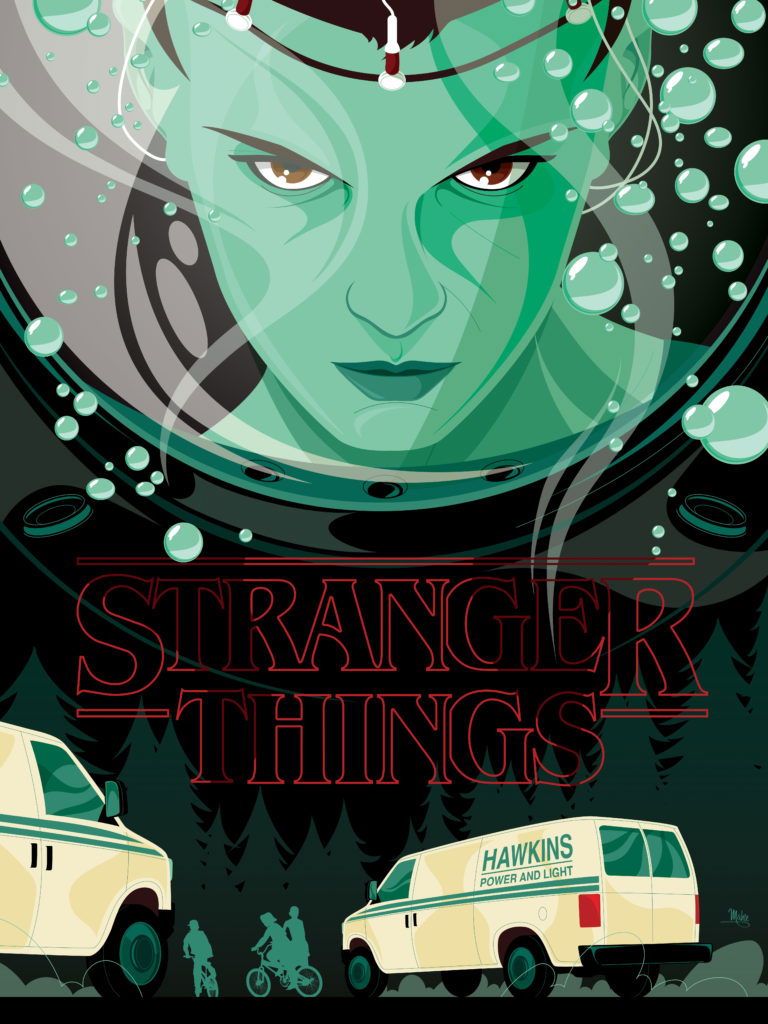 by Mike Mahle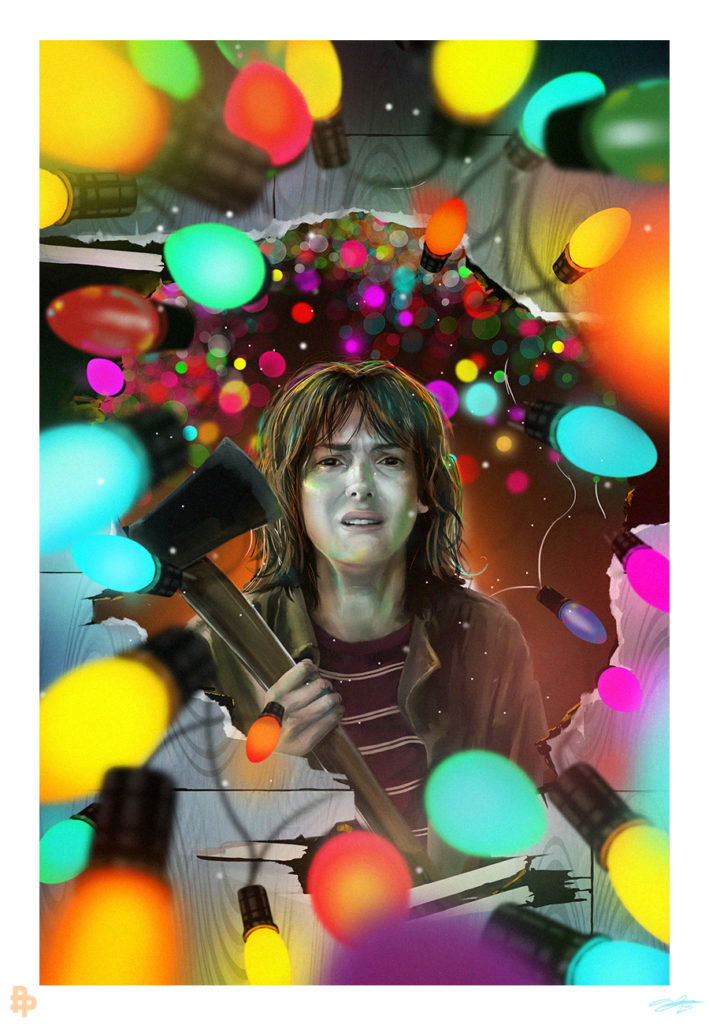 by Andy Fairhurst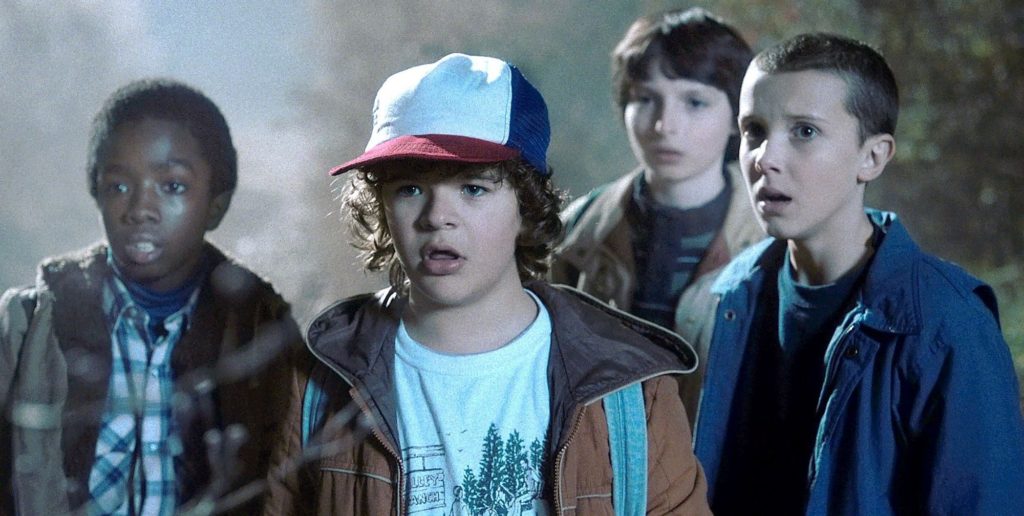 Stranger Things Fact:  The monster was half-human, half CGI.
Like a true Spielberg classic, a lot of effort went into building the practical effects, including the Demogorgon, the monster from the Upside Down. "When we started the series, the plan was to use 90 percent man-in-a-suit," said Levy. "As we got into it we realized we wanted the monster to be humanoid, so we didn't want him to move with purely human mechanics. We ended up doing more of a 50/50 split between our practical monster shots and pure CG monster." When shot on film, the monster was "a man on low stilts in a rubber monster suit, hosed down with slimy goo," which became something of a safety issue when the goo made it difficult for the stunt actor to walk without slipping.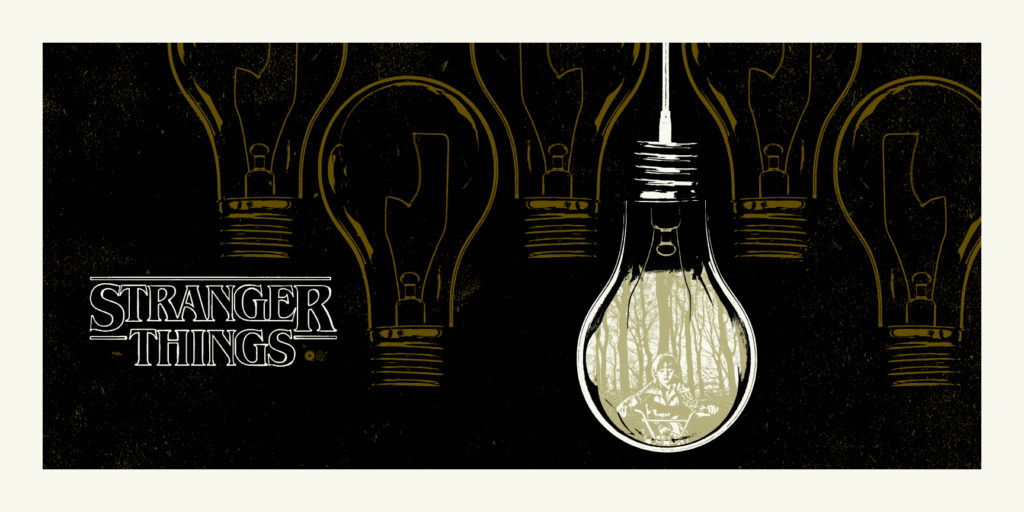 by

Chris Garofalo

with a glow in the dark layer…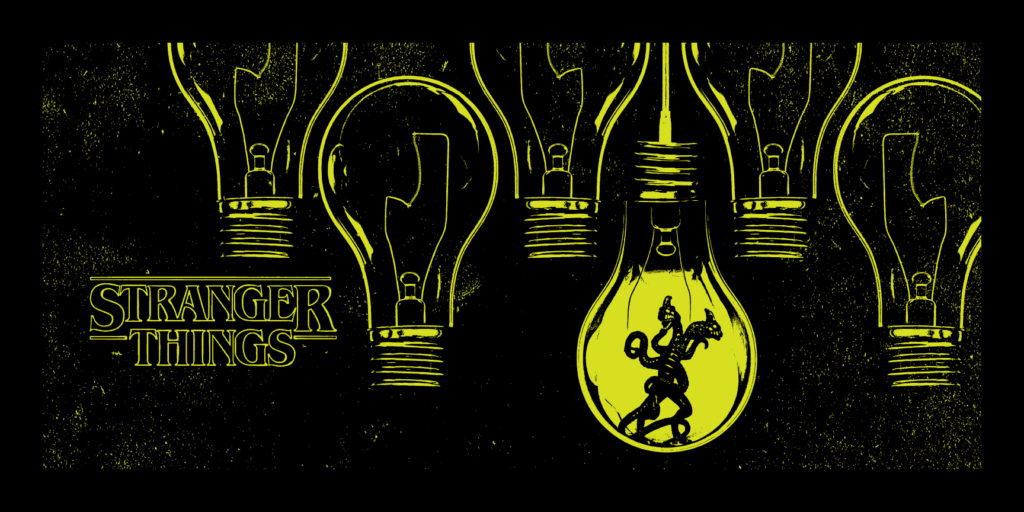 Chris will be doing a time, limited edition run of this print on his OFFICIAL STORE PAGE.  Follow him on TWITTER for an update as to when this lights on….lights off poster goes onsale.
STAY TUNED as we will have more tribute posters coming this week for the series that we can't WAIT to return.