"The truth can be glimpsed only through the eyes of death."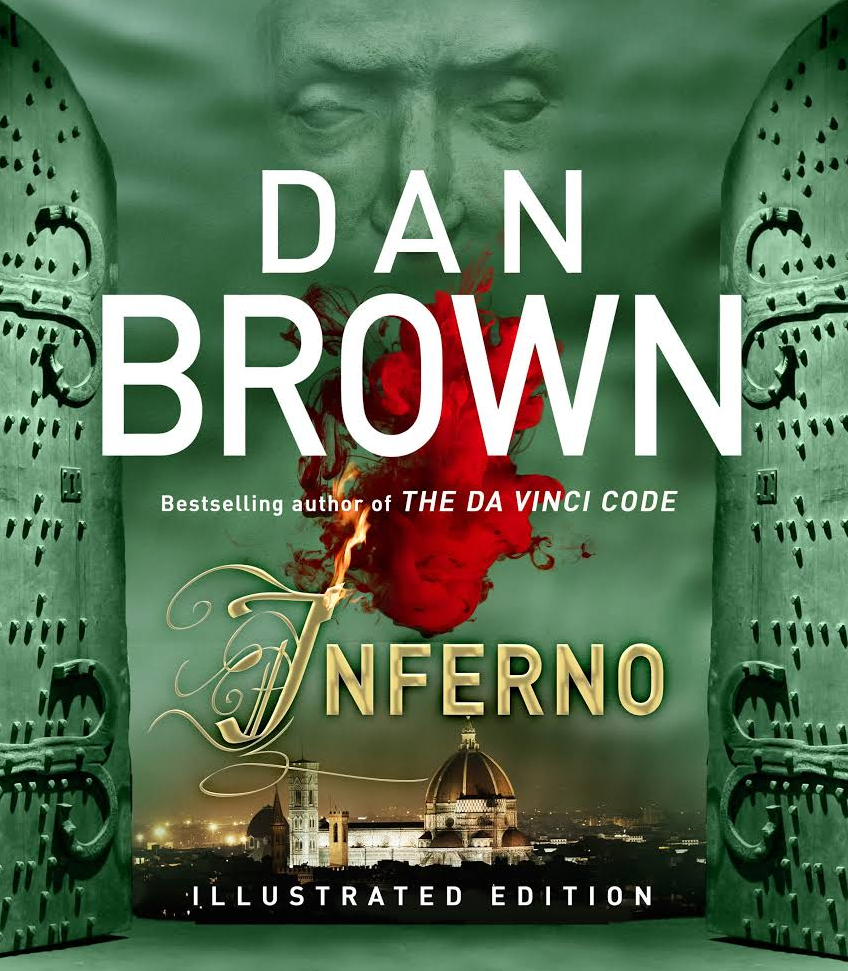 On October 28th, Sony Pictures brings Dan Brown's bestselling novel, "Inferno" to the big screen.  Academy Award® winner Ron Howard returns to direct the latest bestseller in Dan Brown's (Da Vinci Code) billion-dollar Robert Langdon series, Inferno, which finds the famous symbologist (again played by Tom Hanks) on a trail of clues tied to the great Dante himself. When Langdon wakes up in an Italian hospital with amnesia, he teams up with Sienna Brooks (Felicity Jones), a doctor he hopes will help him recover his memories. Together, they race across Europe and against the clock to foil a deadly global plot.
The Poster Posse worked with Sony on a special promotion to help promote the film and we enlisted vector artist Orlando Arocena to help take us through the nine layers of Dante's Inferno.  Here is Orlando's insane art and info for the promotion.
J

OIN THE "INFERNO JOURNEY THROUGH HELL" EXPERIENCE 

AND MATCH WITS AGAINST "DA VINCI CODE" AUTHOR DAN BROWN 

BY SOLVING A SERIES OF PUZZLES
Moviegoers highly anticipating the release of "Inferno" starring Tom Hanks can play the part of Robert Langdon himself.  In a three week race against time, fans can decipher clues and solve a series of complex and challenging riddles created in collaboration with Dan Brown in Sony Pictures' "Inferno Journey Through Hell" interactive experience.  Built with technology from Google, audiences who solve the puzzles will have the chance to win a grand prize trip to Italy* befitting of Langdon himself.  Inferno, the highly anticipated suspense thriller from Columbia Pictures and Imagine Entertainment, will be released in theaters nationwide on October 28.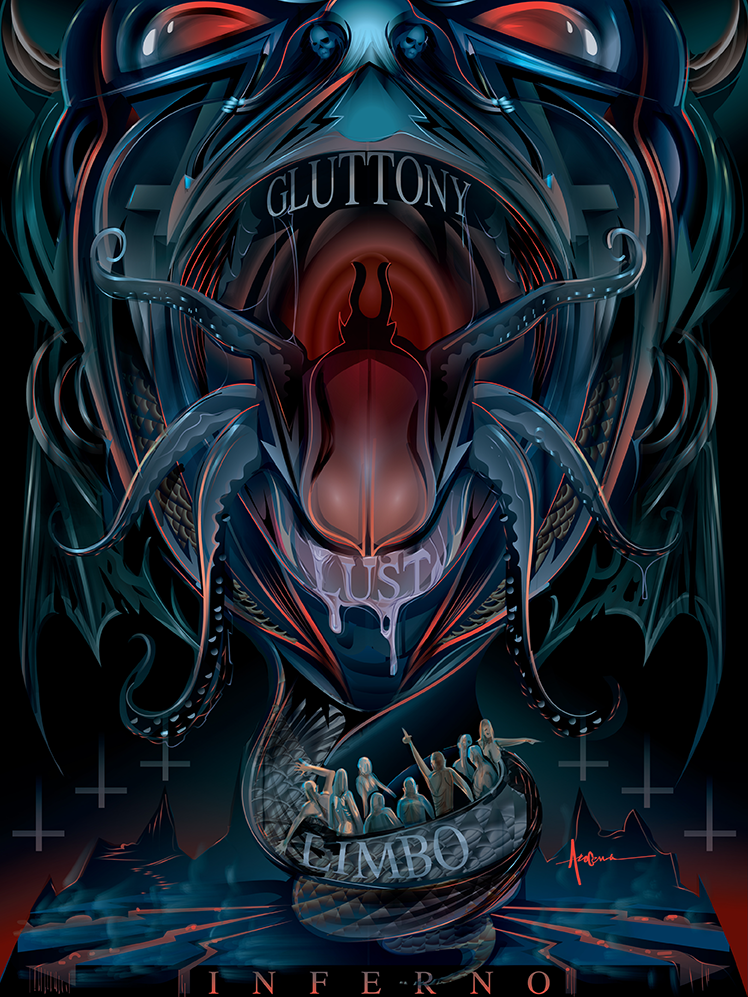 Each week, users go to Inferno-movie.com to find three new puzzles themed to the circles of hell as depicted in Dante's Inferno.  Finding clues hidden throughout Google's products (Google Maps, Gmail, Google Images, Google Search, Google Books, Google Docs), and the world's most popular social platforms (Instagram and Facebook), players will complete up to three puzzles each week and will have the opportunity to win weekly prizes, culminating in one grand prize – an Italian getaway with stops in Rome, Milan, Florence and Venice.  As each new set of puzzles are unveiled week-to-week, the experience will become increasingly difficult to solve as the "Inferno Journey Through Hell" progresses to its ultimate mind-bending final challenge.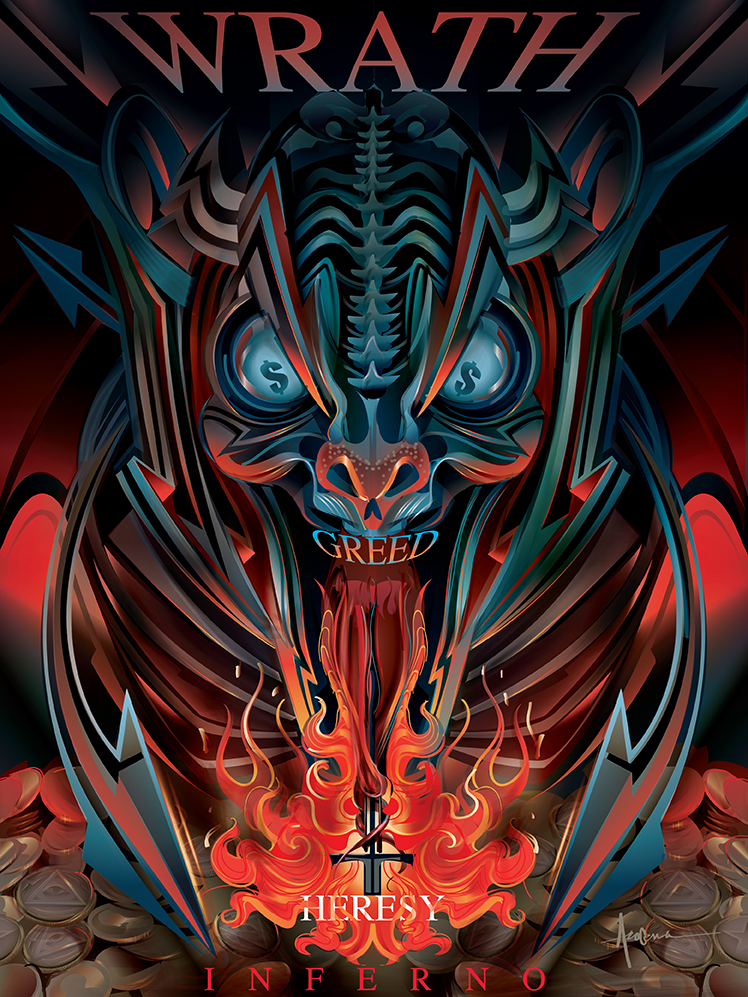 "Dan Brown is a master of creating suspenseful and intellectual mysteries that are known for interweaving classic references to art and history while also using hidden codes and symbols. For the first time, Dan has collaborated with the studio and our partners at Google to develop an online puzzle-based challenge that is filled with his signature brand of entertainment. The 'Inferno Journey Through Hell' will lead fans through many fun twists and turns while also giving them the chance to win some pretty spectacular prizes," said Elias Plishner, Executive Vice President of Worldwide Digital Marketing for Sony Pictures Entertainment.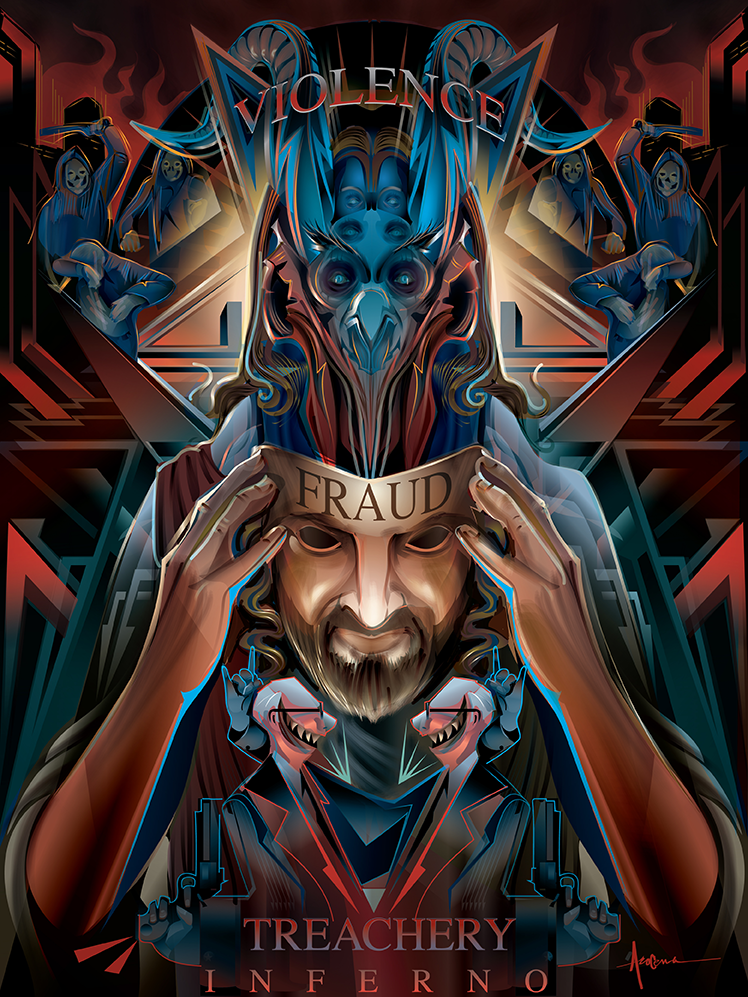 "I'm excited to bring together the technology of Google and the puzzling elements of the Robert Langdon series that is so beloved by the fans. The experience allows audiences to bring Robert Langdon's world to life deciphering puzzles and utilizing online tools and programs at your fingertips," said Dan Brown, author of the Robert Langdon series.
*NO PURCHASE/CHALLENGE COMPLETION NECESSARY. Starts 12:00:01 pm PT 10/3/16. Ends12:00 pm PT 10/24/16 online & 10/25/16 for mail entry postmark.  Consists of 3 weekly & 1 GP drawing. Open to legal residents of 50 US & DC & Canada (except Quebec Prov.) 18+. See Official Rules at www.InfernoSweepsRules.com for complete details incl. entry periods and how to enter by mail. Void where prohibited.