Earlier this week Netflix launched season one of Marvel's impressive new series, "Daredevil."  Executive produced by Steven DeKnight, the show captures the pure grittiness of Hell's Kitchen, the maniacal rampage of Kingpin and the desire of "The Man Without Fear" as he tries to help his city.
The Poster Posse has been talking about this series since it was first announced so it seemed fitting that we launch a tribute towards it.  Both PHASE 1 and PHASE 2 have been met with praise by fans all over the world and today we are launching the final phase.
We've watched the first 3 episodes and we are addicted.  The fight scenes are absolutely brutal and stunning and remind us of the Raid movies.  Very well choreographed and executed.  We can't WAIT to watch the OTHER 10 episodes!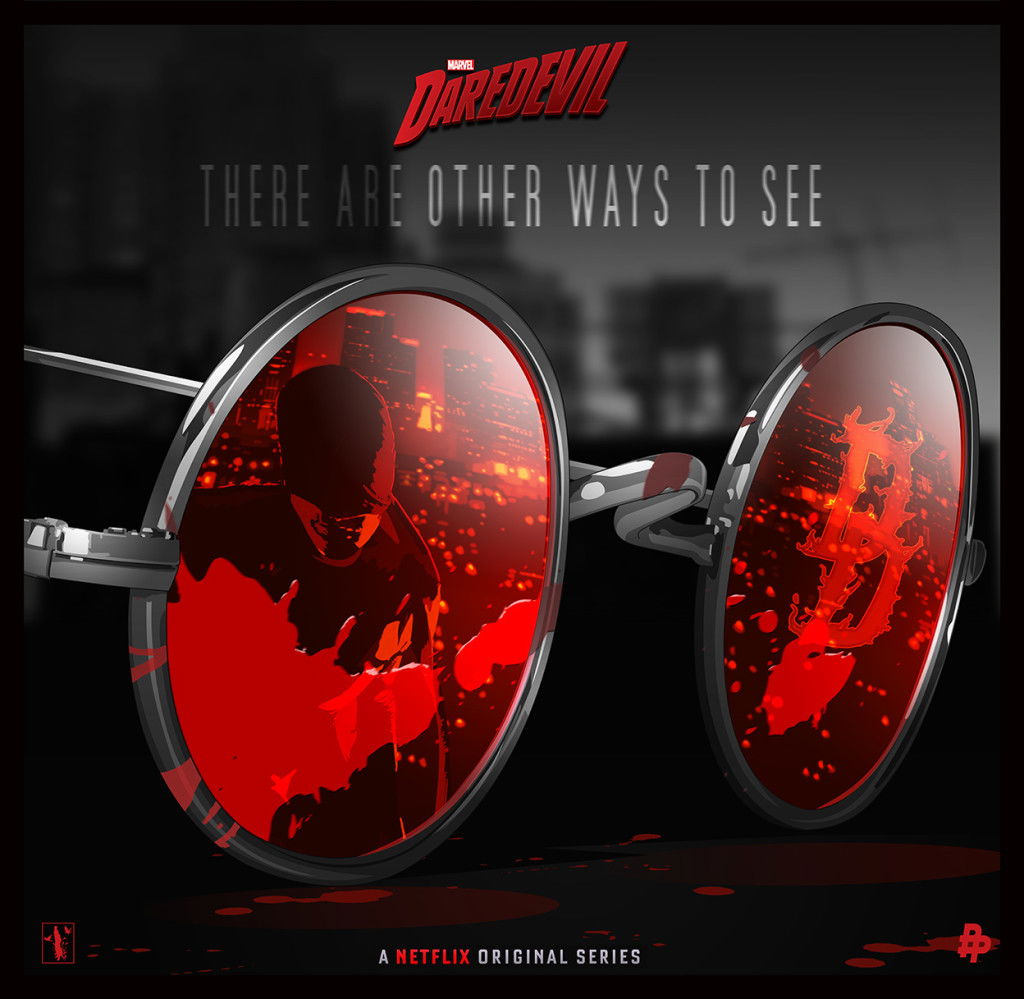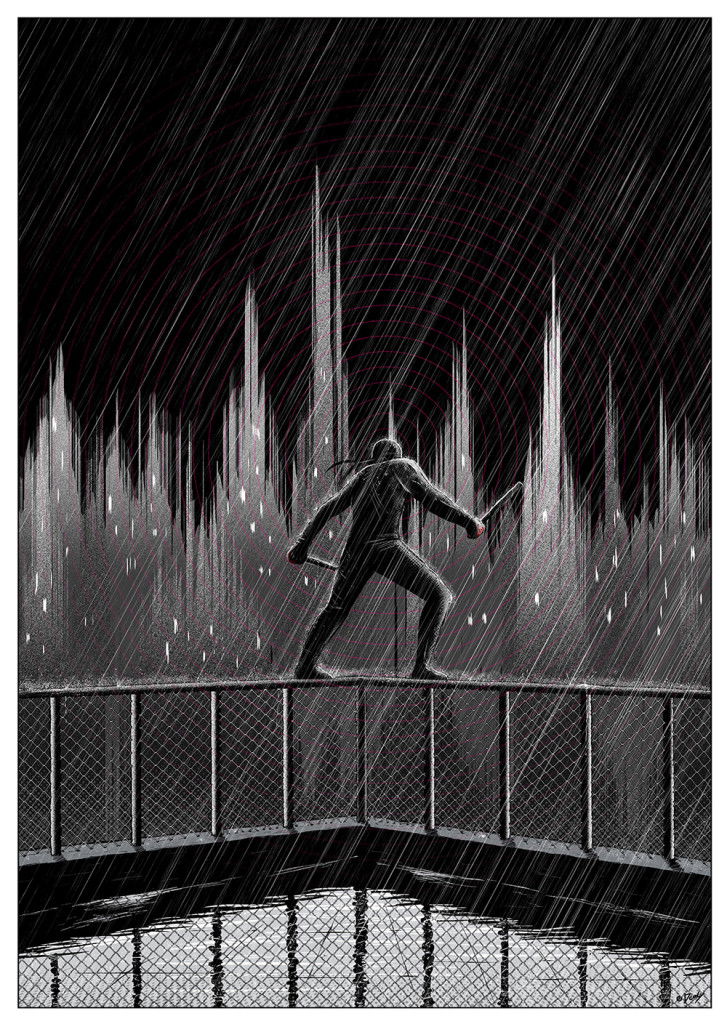 by Doaly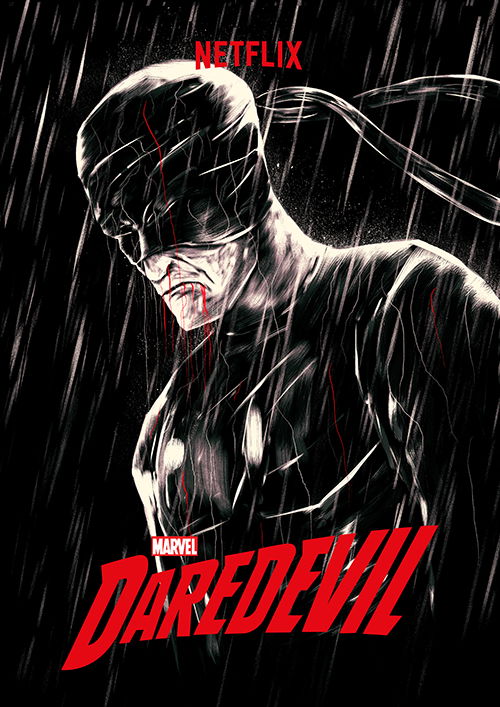 by Luke Butland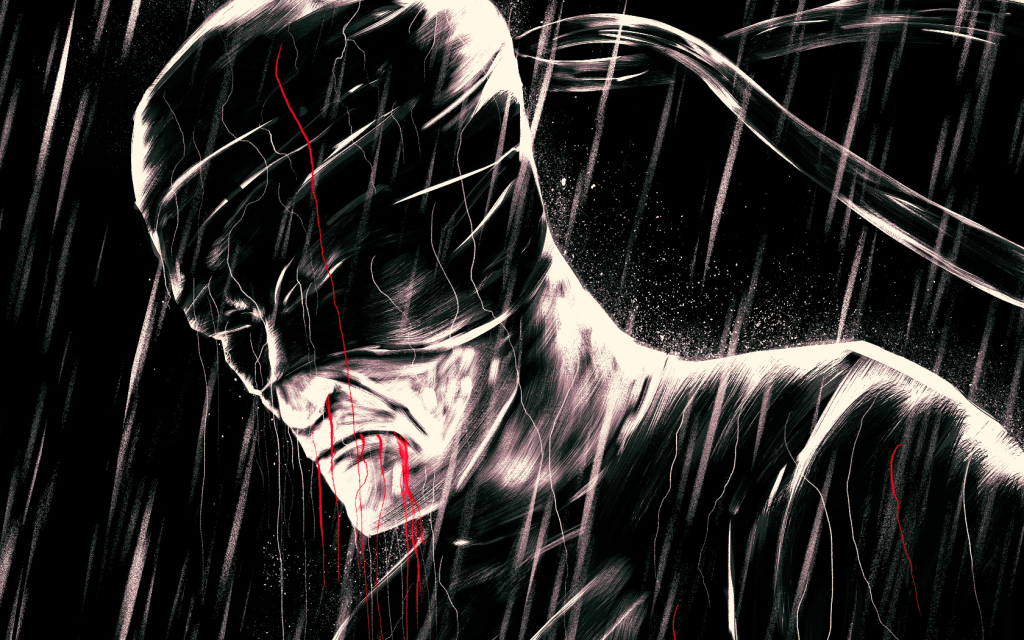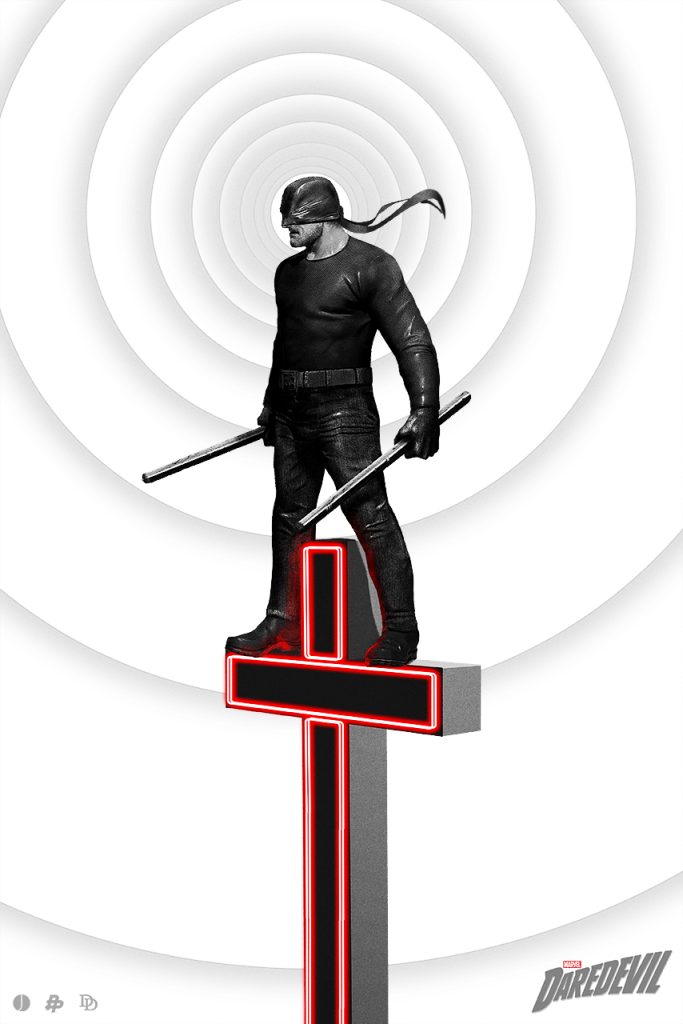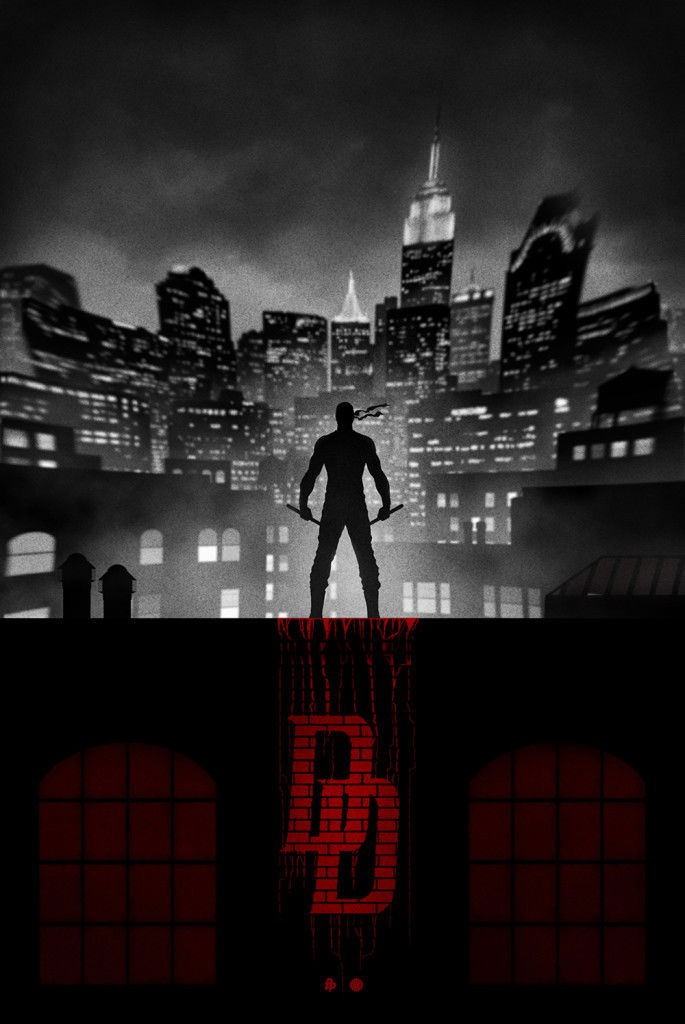 by Marko Manev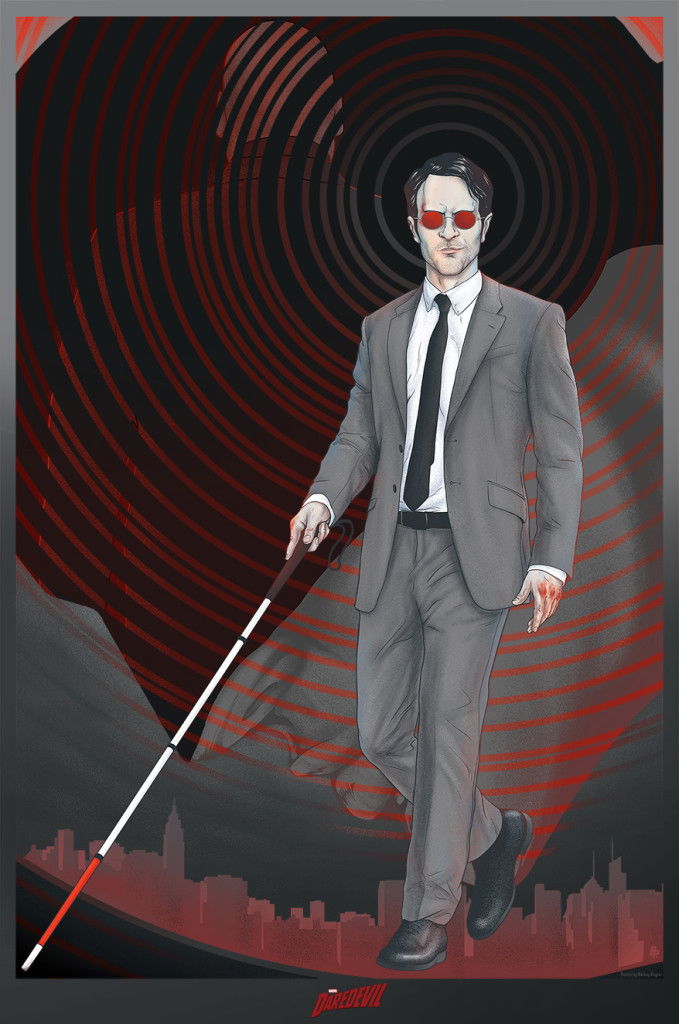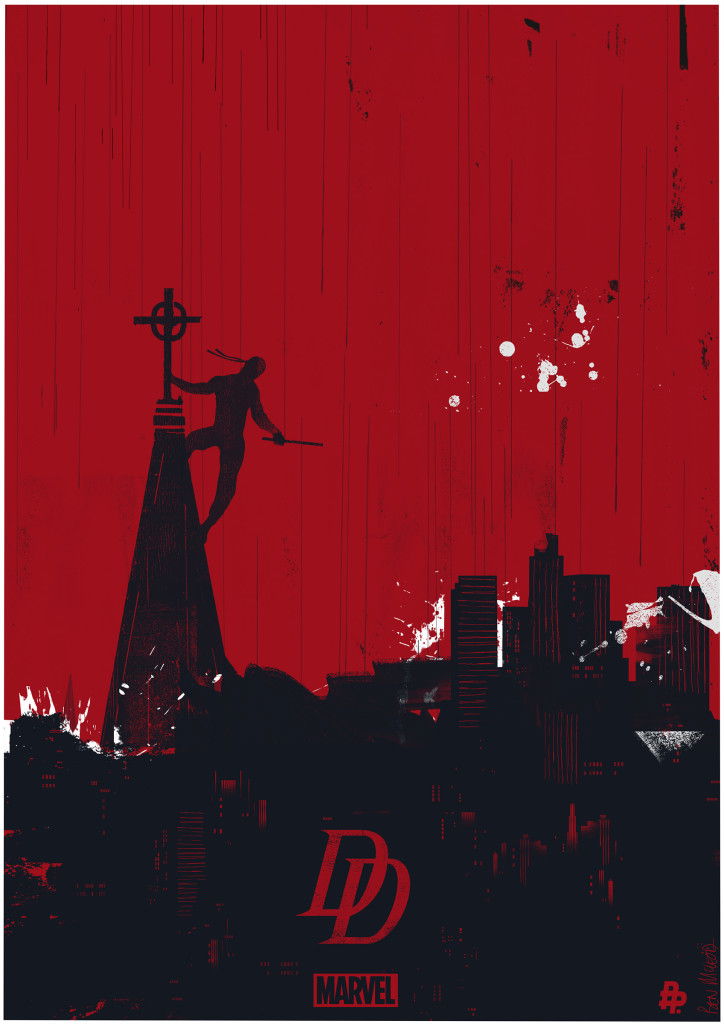 by Ben Mcleod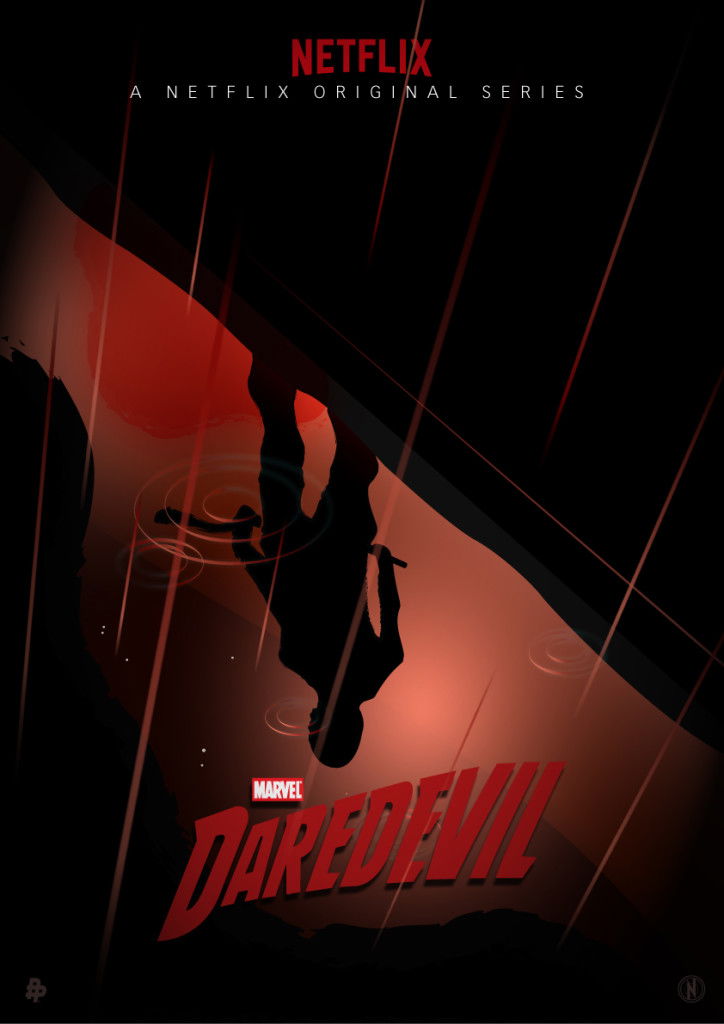 by Arian Noveir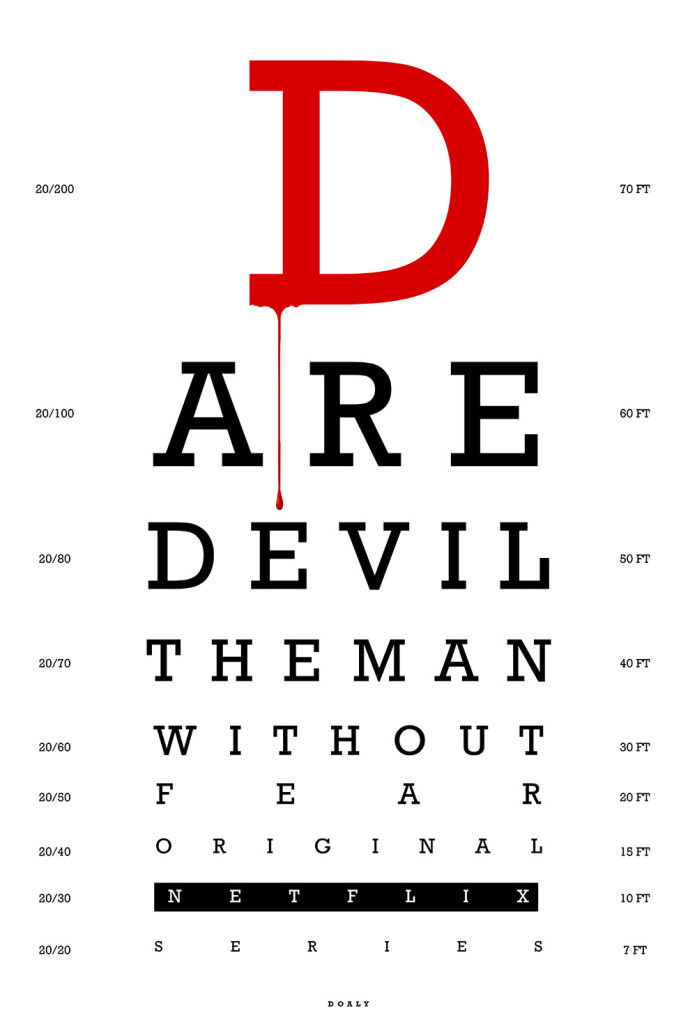 by Doaly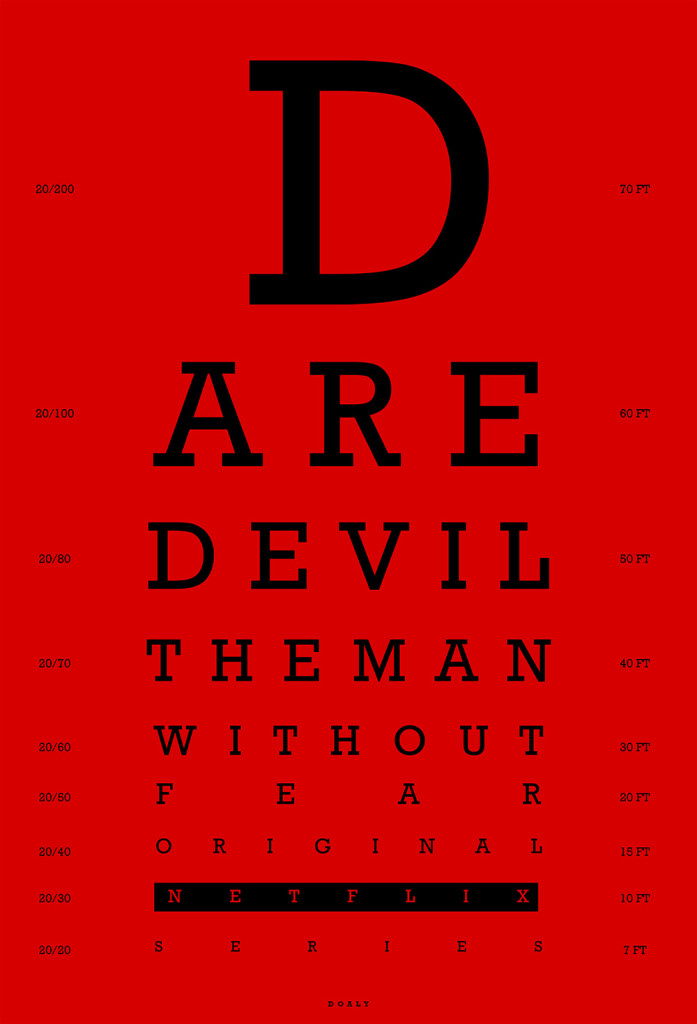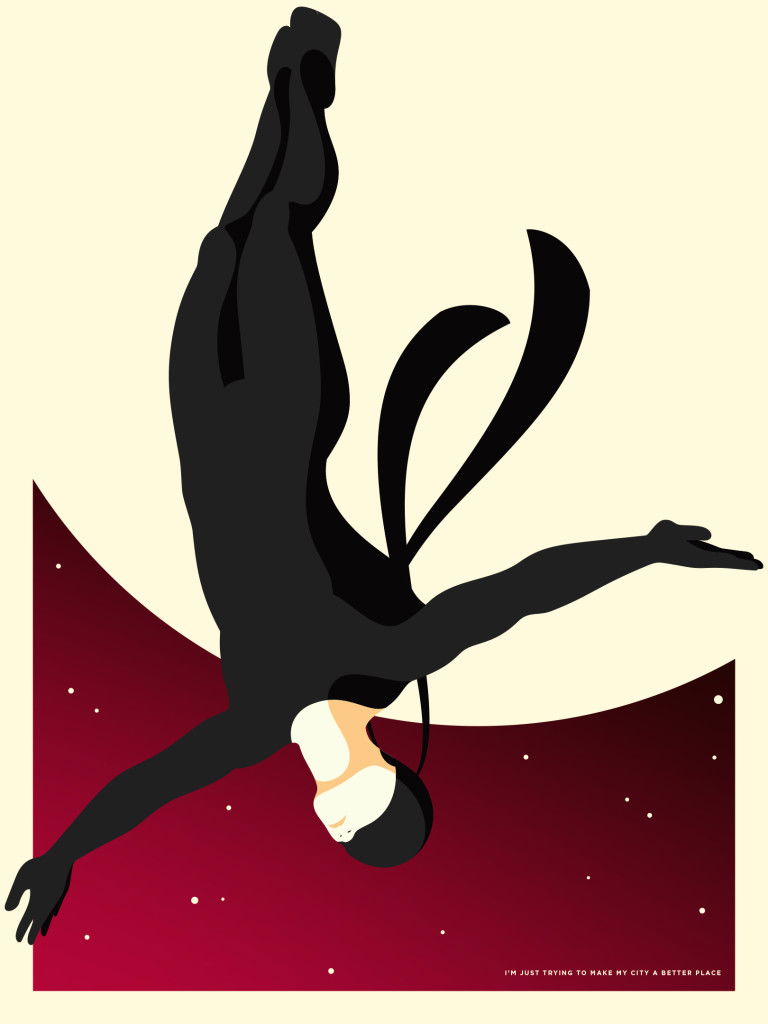 "Marvel's Daredevil" is a live action series that follows the journey of attorney Matt Murdock, who in a tragic accident was blinded as a boy but imbued with extraordinary senses. Murdock sets up practice in his old neighborhood of Hell's Kitchen, New York where he now fights against injustice as a respected lawyer by day and masked vigilante at night.  "Dardevil" stars Charlie Cox (Matt Murdock/ Daredevil), Deborah Ann Woll (Karen Page), Rosario Dawson (Claire Temple), Vincent D'Onofrio (Wilson Fisk/ Kingpin), and Scott Glenn (Stick).  
Marvel's first original series on Netflix is Executive Produced by series Showrunner Steven S. DeKnight ("Spartacus", "Buffy: The Vampire Slayer", "Angel") and Drew Goddard ( "Cabin in the Woods," "Lost," "Buffy The Vampire Slayer", in addition to writing the first two episodes of Daredevil), along with Jeph Loeb ("Marvel's Agents of S.H.I.E.L.D.," "Smallville," "Heroes"), who also serves as Marvel's Head of Television. The series is produced by Marvel Television in association with ABC Studios for Netflix.
As with every project we do we would like to thank all the artists who participated directly and indirectly.  Their efforts continue to amaze us with each and every project.  Also we'd like to thank fans everywhere who have been appreciating these projects.  Stay tuned, it's going to be a busy week…..