"Hell's  Kitchen  needs  to  die  before  it  can  be  reborn…"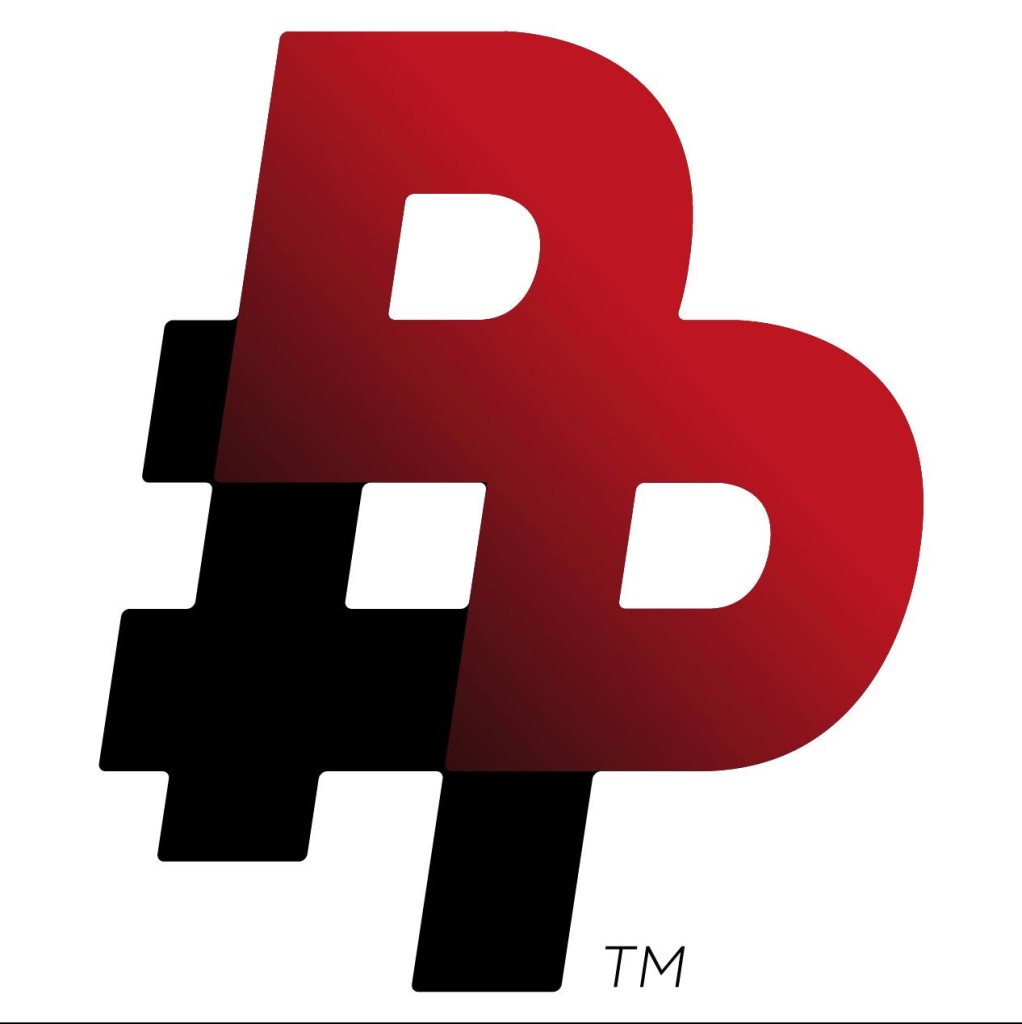 This is it, April 10th and the first season of Marvel's new series,"Daredevil" has been released on Netflix.  Every review we have seen has been VERY complimentary of the show and we have set aside the better part of the day to binge watch every episode.  To celebrate the arrival of what will most likely become one of our favorite shows in 2015, we have launched a slew of blinding art paying homage to the show and the character of Daredevil in general.  Created by Stan Lee, Bill Everett and Jack Kirby, Matt Murdock has been protecting the streets of Hell's Kitchen since 1964.
"Marvel's Daredevil" is a live action series that follows the journey of attorney Matt Murdock, who in a tragic accident was blinded as a boy but imbued with extraordinary senses. Murdock sets up practice in his old neighborhood of Hell's Kitchen, New York where he now fights against injustice as a respected lawyer by day and masked vigilante at night.  "Dardevil" stars Charlie Cox (Matt Murdock/ Daredevil), Deborah Ann Woll (Karen Page), Rosario Dawson (Claire Temple), Vincent D'Onofrio (Wilson Fisk/ Kingpin), and Scott Glenn (Stick).  
Marvel's first original series on Netflix is Executive Produced by series Showrunner Steven S. DeKnight ("Spartacus", "Buffy: The Vampire Slayer", "Angel") and Drew Goddard ( "Cabin in the Woods," "Lost," "Buffy The Vampire Slayer", in addition to writing the first two episodes of Daredevil), along with Jeph Loeb ("Marvel's Agents of S.H.I.E.L.D.," "Smallville," "Heroes"), who also serves as Marvel's Head of Television. The series is produced by Marvel Television in association with ABC Studios for Netflix.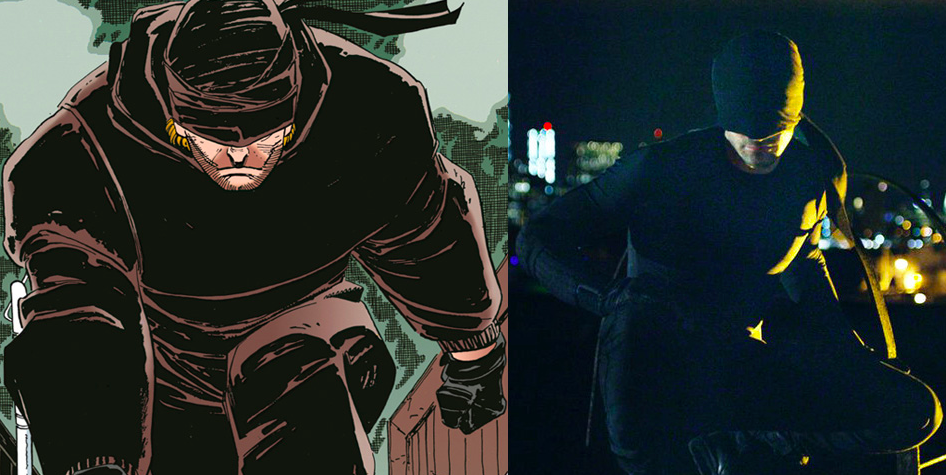 The series starts off with a nod to Frank Miller's brilliant run on the comic book and the signature black costume but yesterday Marvel released a nice tease showing fans the much anticipated RED COSTUME that the character is more known for.  Either costume, they both look great, the show has a dark, dirty, aggressive feel to it, fitting to the comic that inspired the show.  (SPOILER ALERT!!!!!  Here is that red costume tease we were telling you about.)
Here is PHASE 1 of our tribute to "The Man Without Fear."  As you will see, the majority of folks offered up multiple images which is testament to how geeked up we are over this show!  Stay tuned because we have a LOT more on the way….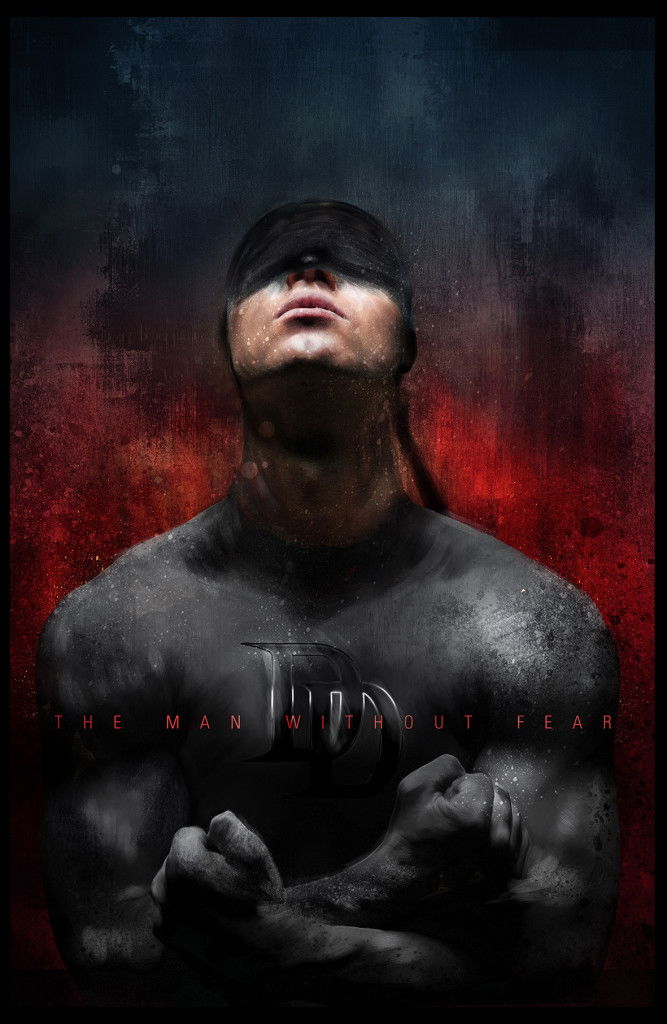 by RICH DAVIES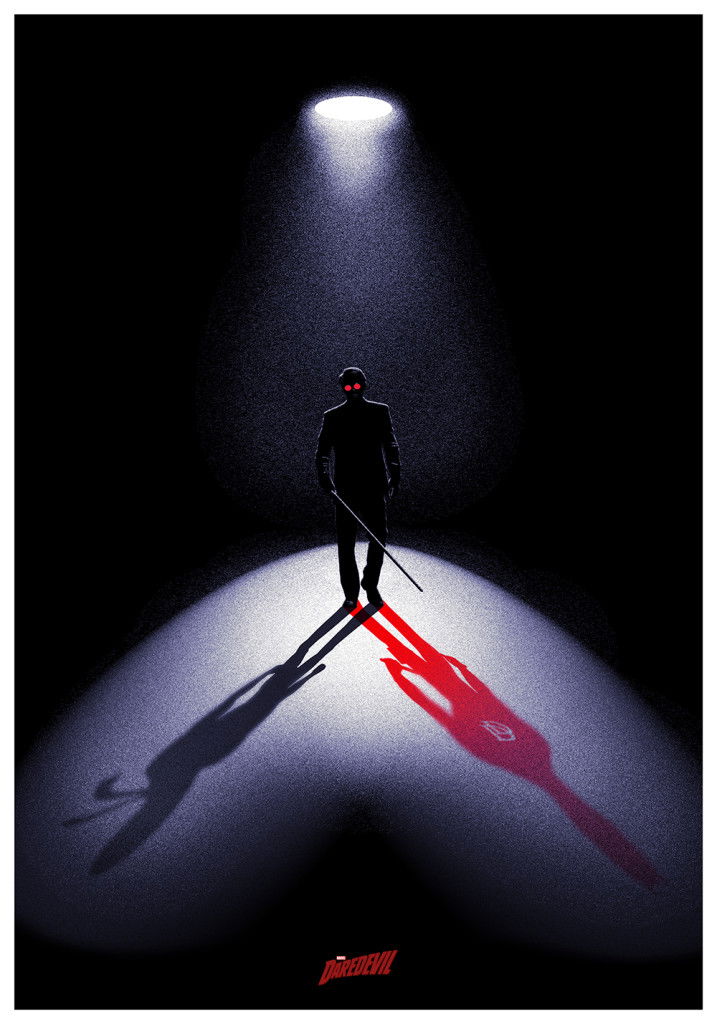 by DOALY
"With influences including features The Raid,  District 13 and Taxi Driver, this very stylized Daredevil is hard to take your eyes off – which is a way of warning you that there might be some bingeing in your weekend." – Dominic Patten: Deadline Hollywood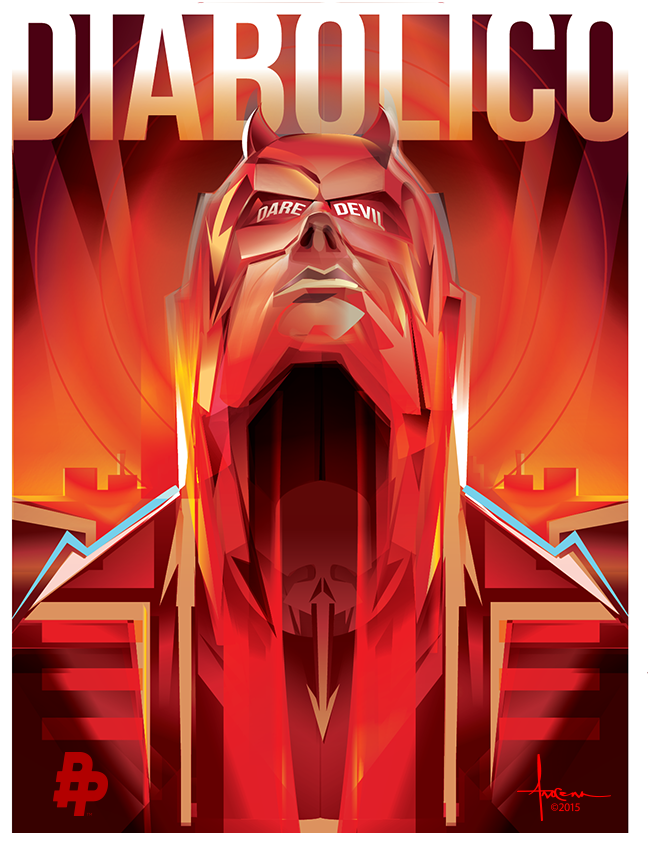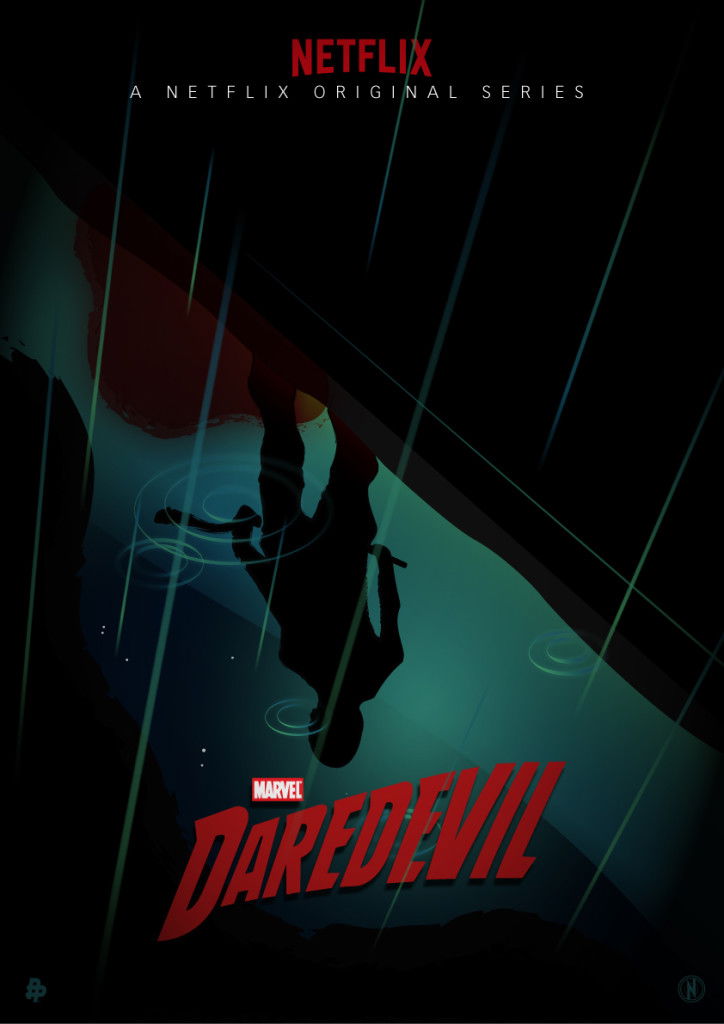 By ARIAN NOVEIR
Daredevil Is the Best Superhero TV Series I've Ever Seen! Dark and gripping, smart and sure-footed—and no pretentious brooding or fanboy pandering. – Jack Hamilton: Slate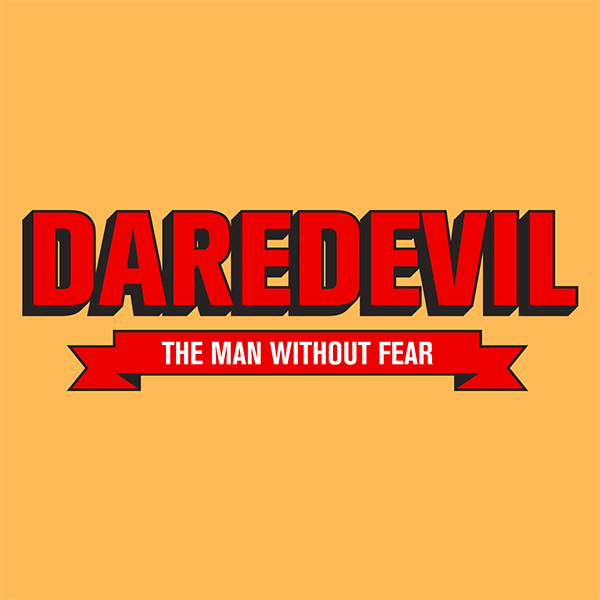 In order of appearance:
Daredevil Man Without Fear
Yellow Suit
Classic
Ben Affleck
Fall From Grace
Secret Wars
Shadowland
Marvel Noir
Sal was so inspired and eager for the show that he kept churning out awesome images.  He is a huge fan of the great Malika Favre and brilliantly tapped into her style to pay further homage to the blind vigilante as well as her immense talent.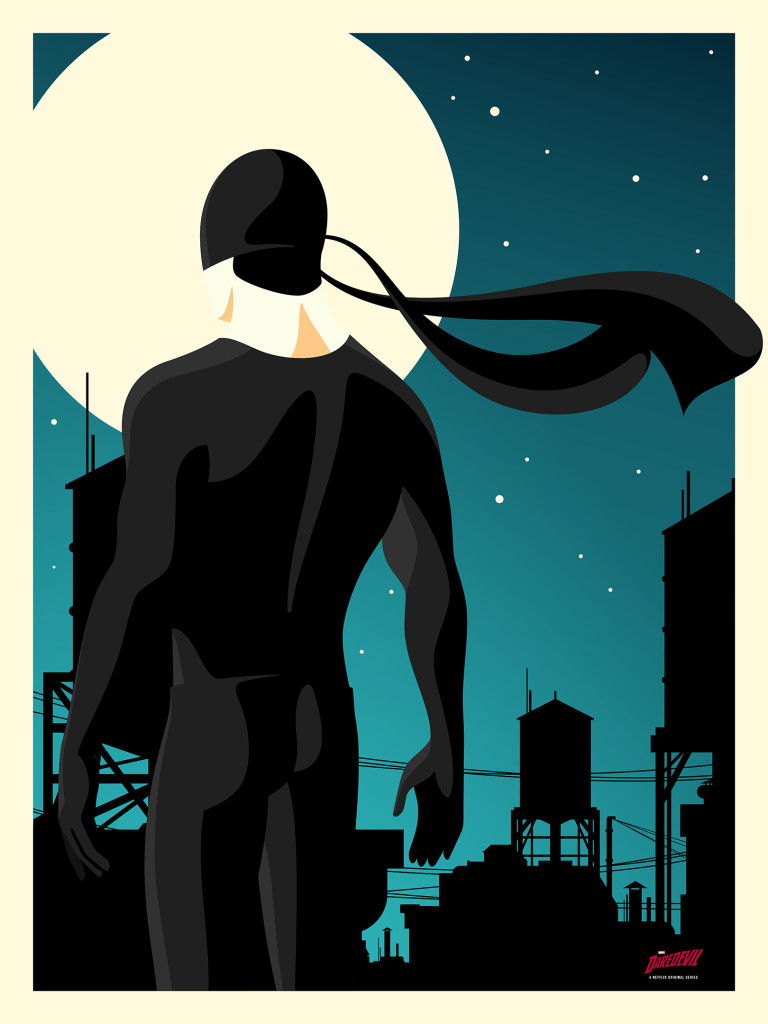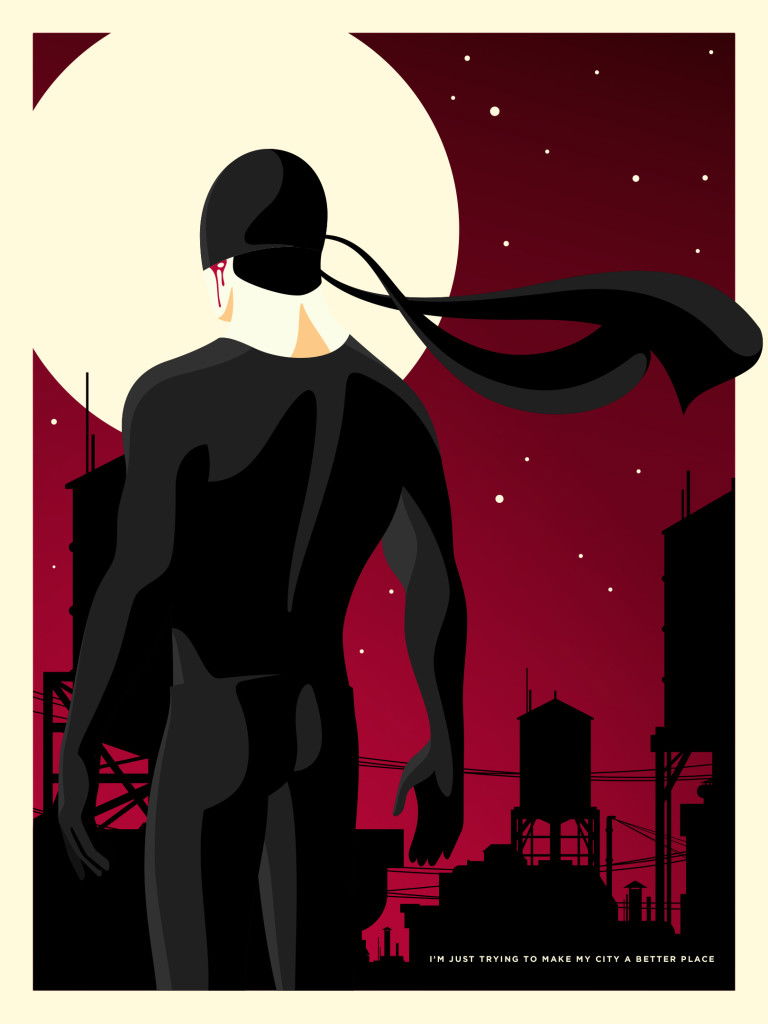 Brooding, brutal 'Daredevil' shows the shadows of the Marvel universe. The rain-soaked alleys and intense punch-ups of this new Netflix show are a million miles from the colourful adventures of the Avengers. – Rich Trenholm: CNET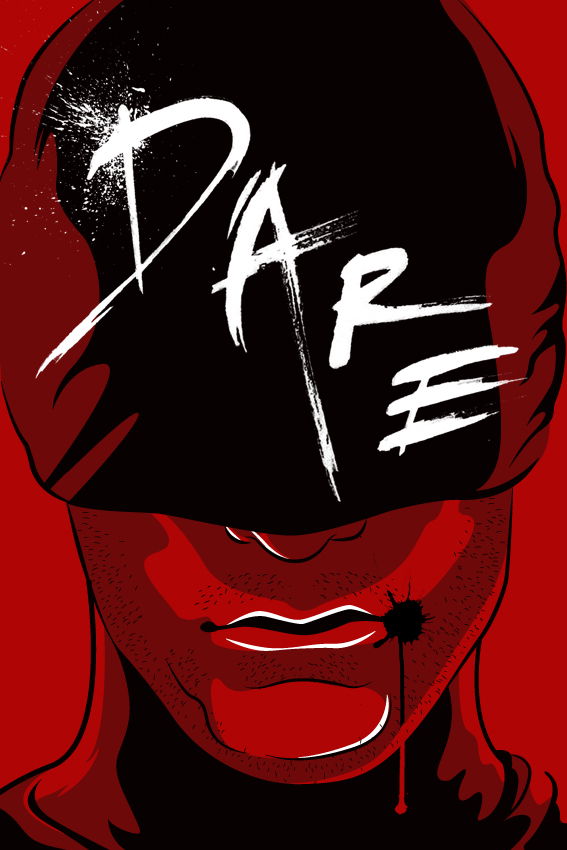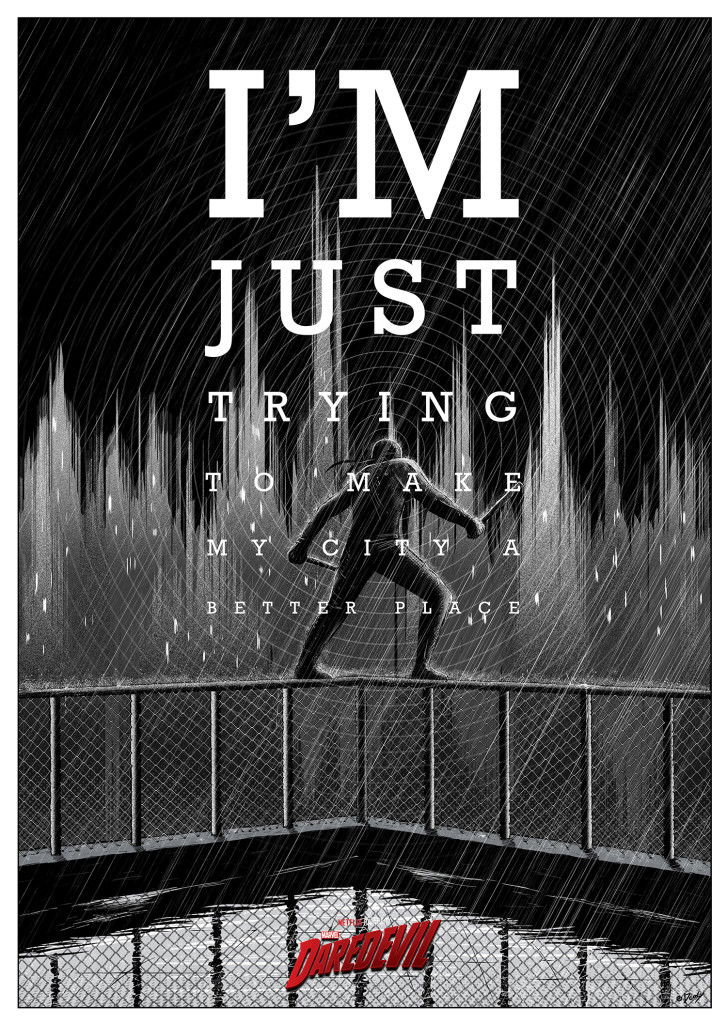 By DOALY
"Why am I so sure Daredevil will be an enormous success for Netflix and Marvel? Quite simply, in Daredevil Marvel delivers one of the greatest live-action superhero origin stories ever made. It is in the same top-tier category of true superhero origin films along with Batman Begins, Iron Man, and Superman: The Movie. The episodes are like mini-movies, and taken together the first two episodes could have been released almost as-is — with only a few minor tweaks to add some cinematic sense of scale — and it would've been hailed as one of Marvel's best films to date." – Mark Hughes – Forbes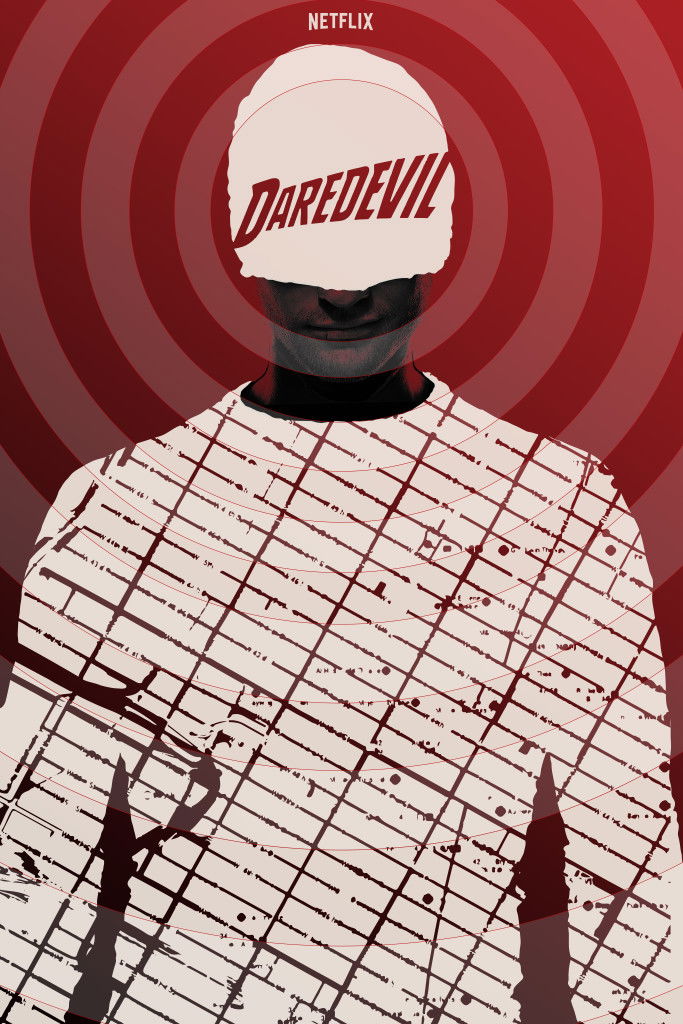 "Well, whatever preconceived notions you have about what Marvel is capable of, set them aside before you press play on their Daredevil Netflix series. This is such a pronounced departure from everything Marvel has defined itself by since the birth of the "Marvel Cinematic Universe" that it's virtually unrecognizable as what we've come to know as a Marvel "product. Daredevil might just be one of the most elegant entry points for a superhero in live-action that I've ever seen" – Mike Cecchini: Den of Geek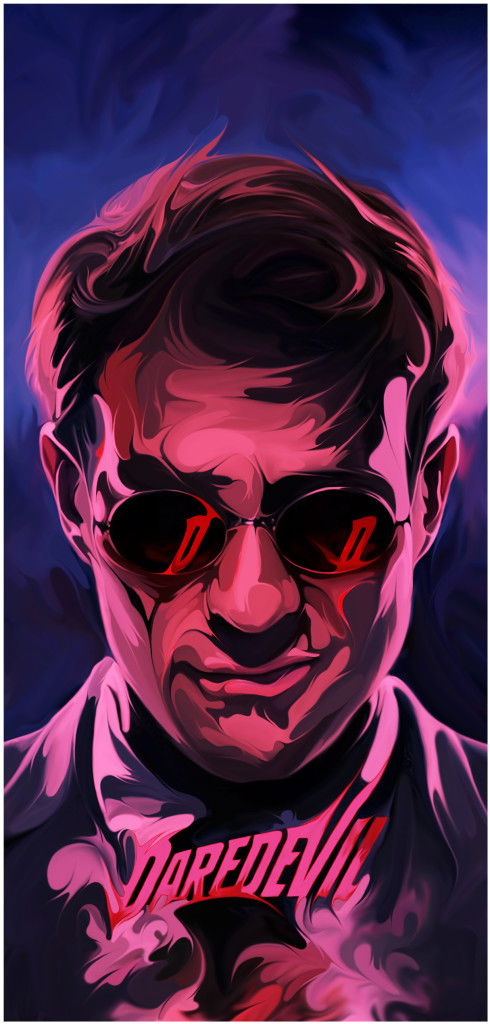 By JOE VETOE
"Daredevil marks a much darker corner of the Marvel cinematic universe, that while entirely its own entity as a crime drama, still works in enough odd references to familiar events to feel comfortably familiar in a superhero's world." – Kevin Fitzpatrick: ScreenCrush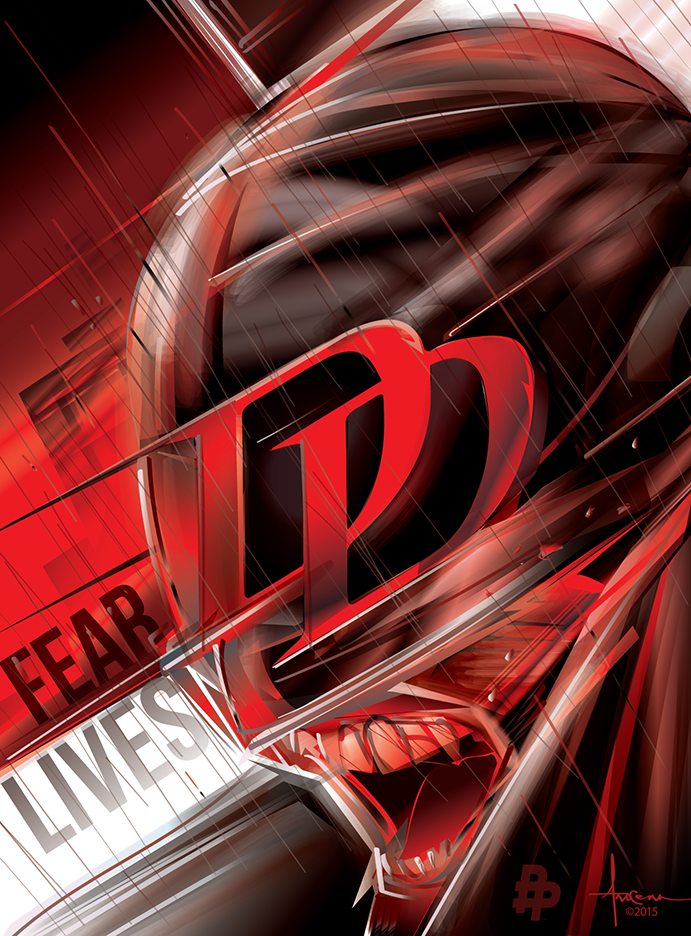 So there you have it, PHASE 1 of our tribute to DAREDEVIL is in the books.  Now don't bother us the rest of the day, we are sitting down, in front of the TV, eating Junior Mints and watching the series!  Come back tomorrow for PHASE 2, there is a LOT more awesome on the way.  Let us know what you think down in the comments section below.