"Wait till you get a load of THESE posters…"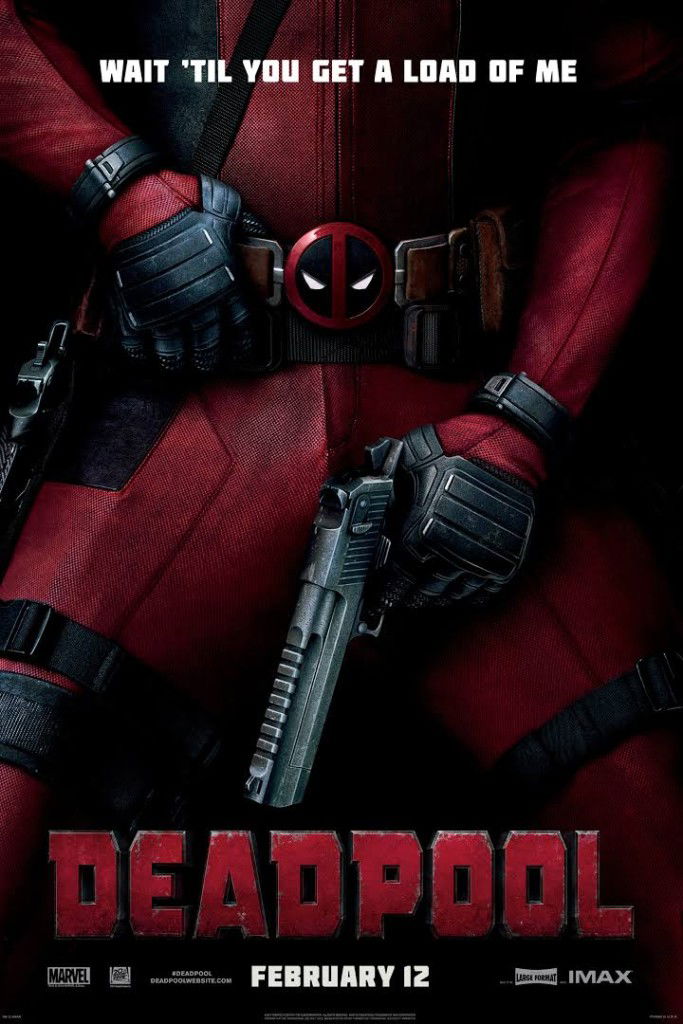 Yes, I know, you're probably wondering, "why the Nirvana reference?"  If you are old like me, think about when that song first came out.  You couldn't get away from it,  It was everywhere.  You overdosed on it and you loved it.  It was a tsunami of the senses and you let it wash over you every time it was on the radio or on MTV, (back when they showed music videos.)  Nirvana is the music equivalent to Deadpool's movie persona.  in your face, unrelenting, raw, ahead of their time, snazzy and sexy all rolled up into pure, can't get enough, awesomeness.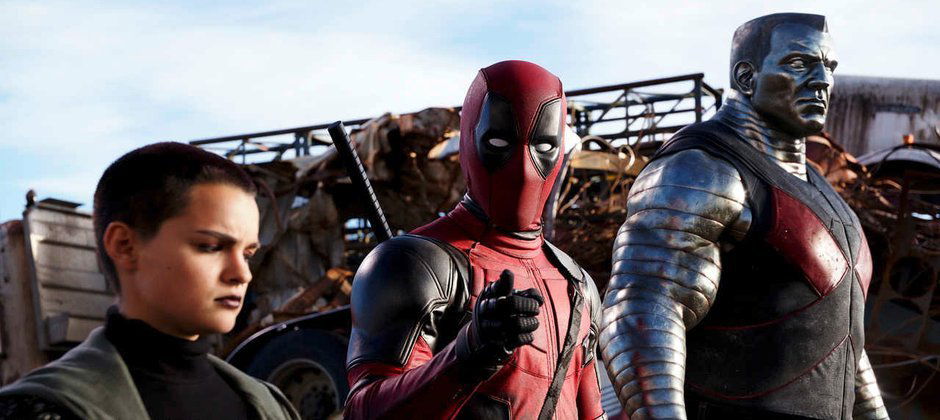 Ryan Reynolds recently told Empire magazine, that while doing research for the character: "I pored through the comics and realized that this character occupies a space in the comic-book universe that nobody else does," said Reynolds. "I still feel that way… There are moments where we really just venture into the heart of darkness and stay there for a few beats, but then it also has this very humorous undertone. We can go places and do things with this that you couldn't do with any other superhero property."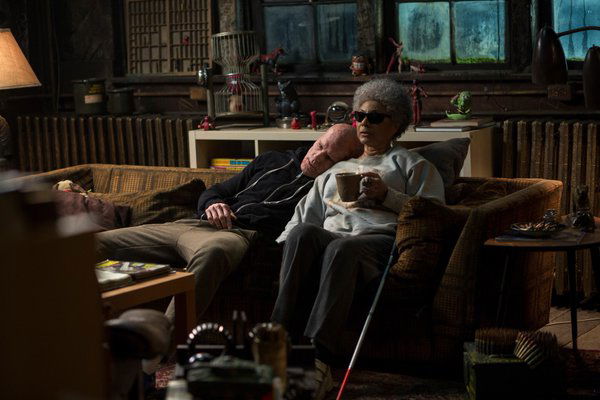 Well, we have fully embraced the deluge of promotion for this one.  Reynolds Tweets and YouTube videos have left us laughing each and every time.  We still catch ourselves laughing as we go grocery shopping and pick up some tomatoes and mutter…."smooth criminals."  Of course, this has been awkward as O.C. Moms give us the lurky eye, leading us to believe, we need to use our INNER VOICE whilst shopping.
Today we give you our final phase of our tribute to the movie that is set to raise the bar for superhero films.  Thank you to everyone who has checked out PHASE 1 and PHASE 2 of our project.  Before we get into today's onslaught of Your appreciation has led us to want to give back so today we are announcing a little contest where 3 lucky fans can win a free copy of the Deadpool print of their choosing from our collection in Phase 1, Phase 2 or Phase 3.
CONTEST RULES:  (sorry kids, "the man" ALWAYS has rules and regulations

) –
Tweet an image of your favorite Deadpool print from Phase 1, Phase 2 or Phase 3

Tweet must include the following:

the image you like

the artist's Twitter tag (aka @PAIDesign)

the following:  " #MyFavoriteDeadpoolPrint by the @PosterPosse "

You can enter as MANY times as you want with as many IMAGES as you want.

Yes, foreigners are welcome. This contest is open to all the lovely boys and girls every where all over this big blue marble we live on.

3 random winners will be chosen on February 12th. (There is something else happening that day but it eludes us at this time.)
Contest begins at noon Feb. 5th and ends midnight Feb. 12th (Damn it, WHAT else is going on Feb. 12th!  It's killing us!)

Winners will be notified via TWITTER on Feb. 12th….WAIT, I've got it, Feb. 12 is when Aunt Mabel comes to visit!
Ok, Ok… don't get your chicken nuggets in a bunch, without further adieu, here is Phase 3 of the Poster Posse's tribute to The Merc With a Mouth.…."Deadpool." (Sorry, but this one….it has the "F" word in it so please cover Little Timmy's eyes when you get to that one.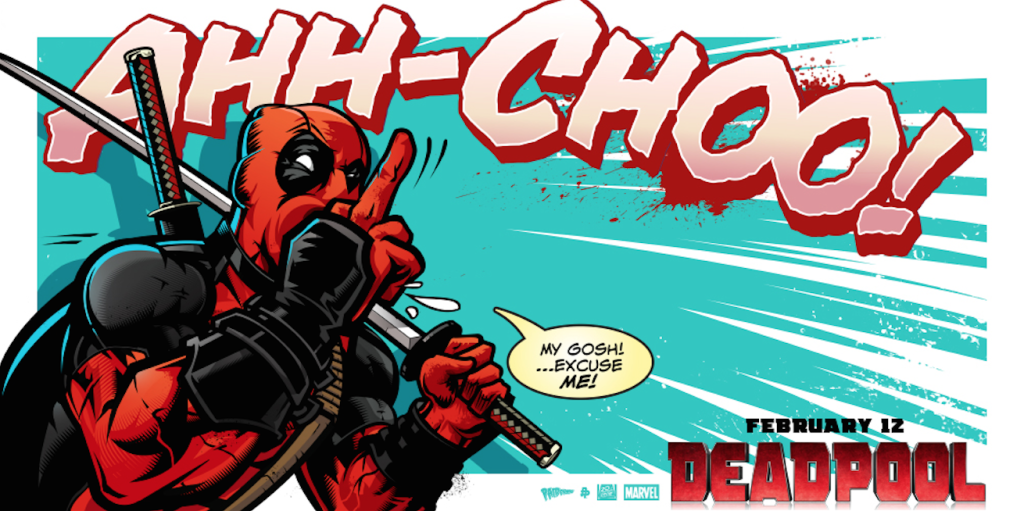 (oopsie, sorry bout that….)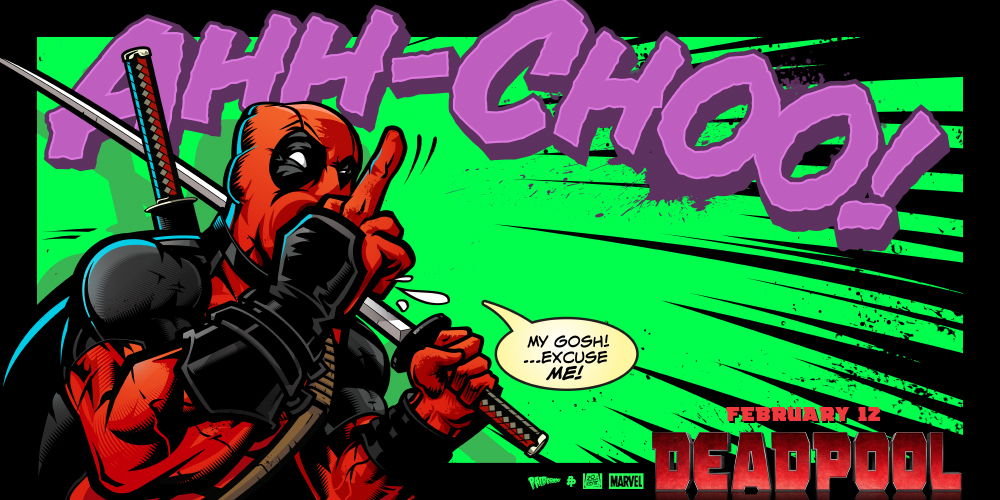 (after red, green is my favorite color and again, sorry about the bird….)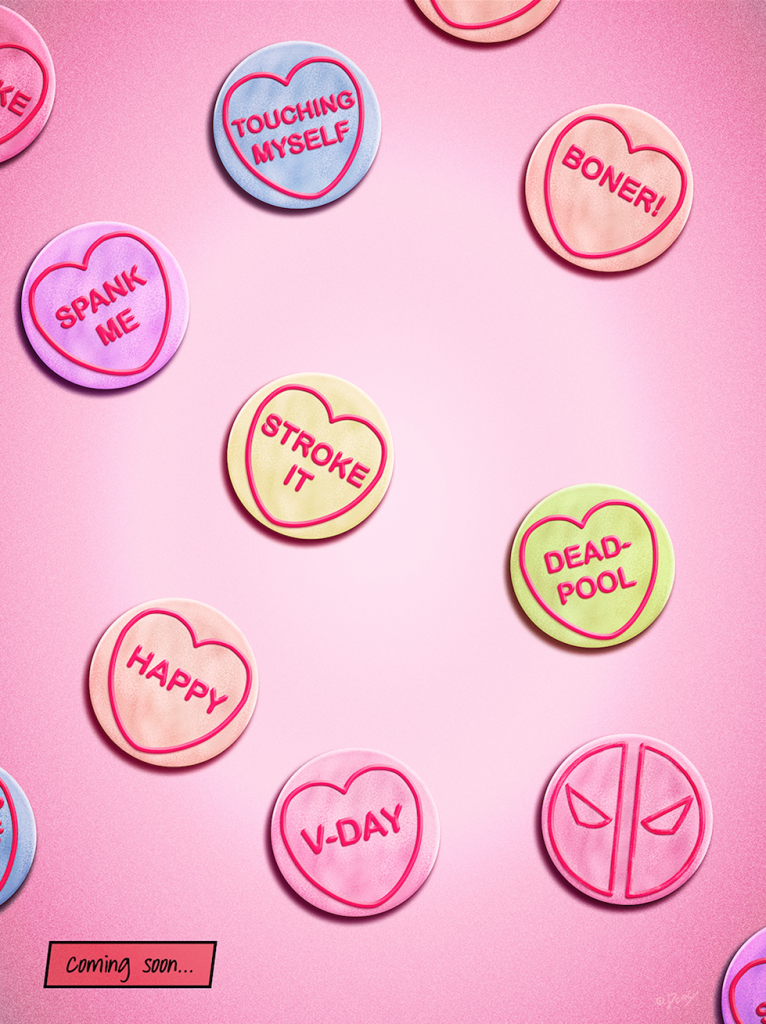 (this Valentine's day, give that someone special some candy that expresses how you really feel)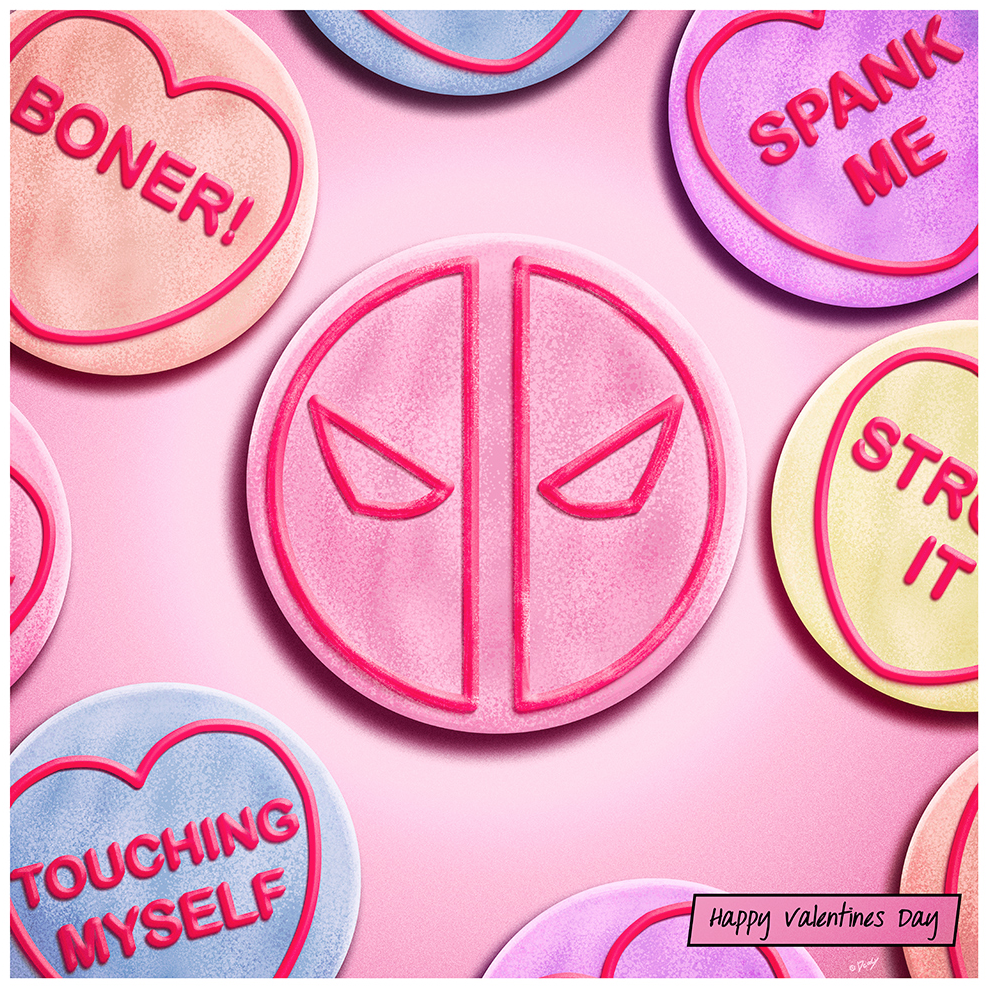 (9 out of 10 dentists say brushing, after eating candy, helps stops tooth decay)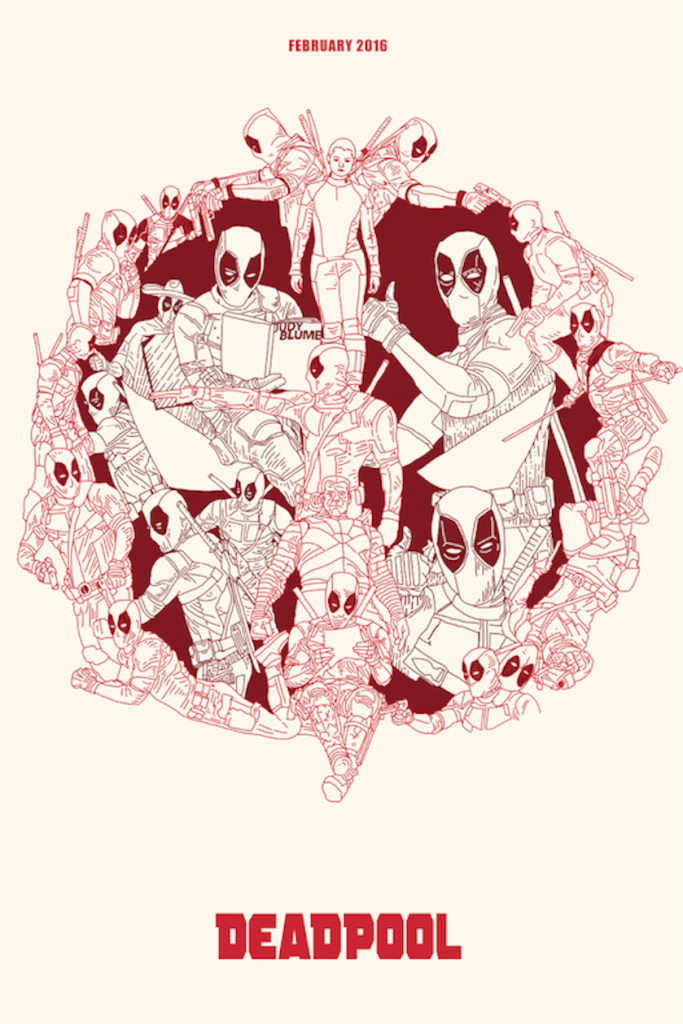 (let's face it people, I look good from any angle)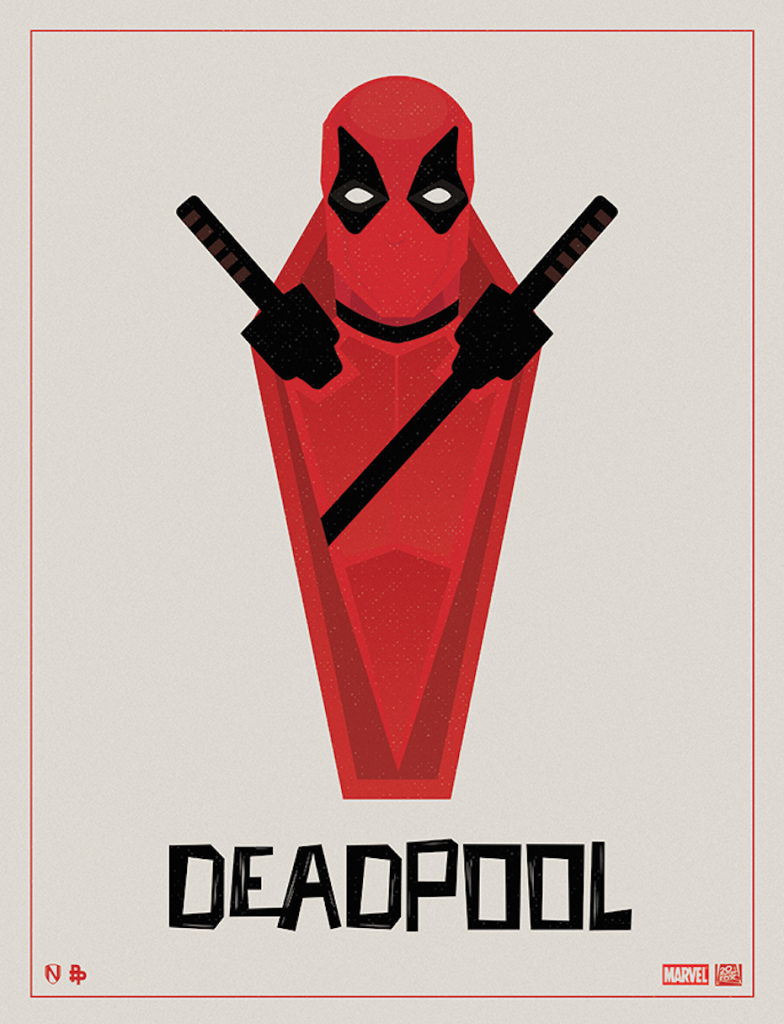 (who ever said "living outside the box" was so much fun OBVIOUSLY never tried the alternative)
(yes, I have issues and I'd like to share them with you and a theater full of strangers for the next hour and 47 minutes )
(Andy calls this his "Nerd's eye view" approach but I simply call is "Sexy time" )
( because you can NEVER have enough "Sexy time"…am I right? )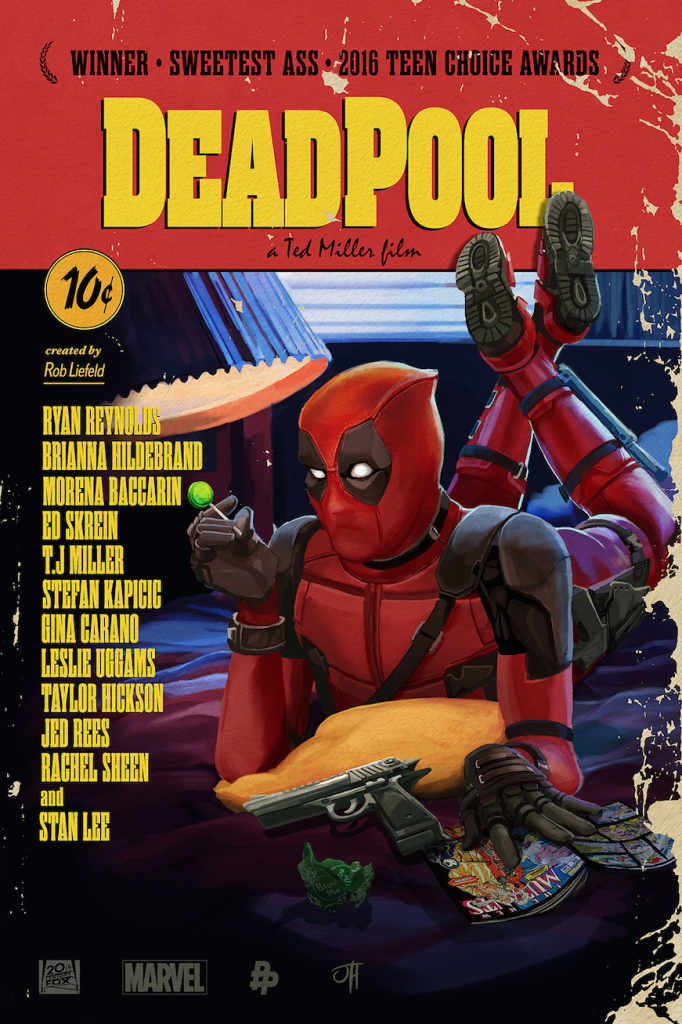 (bet you didn't know I was big with the teens…")
( this one shows off my "spooky dark side" but underneath I'm smiling, I promise )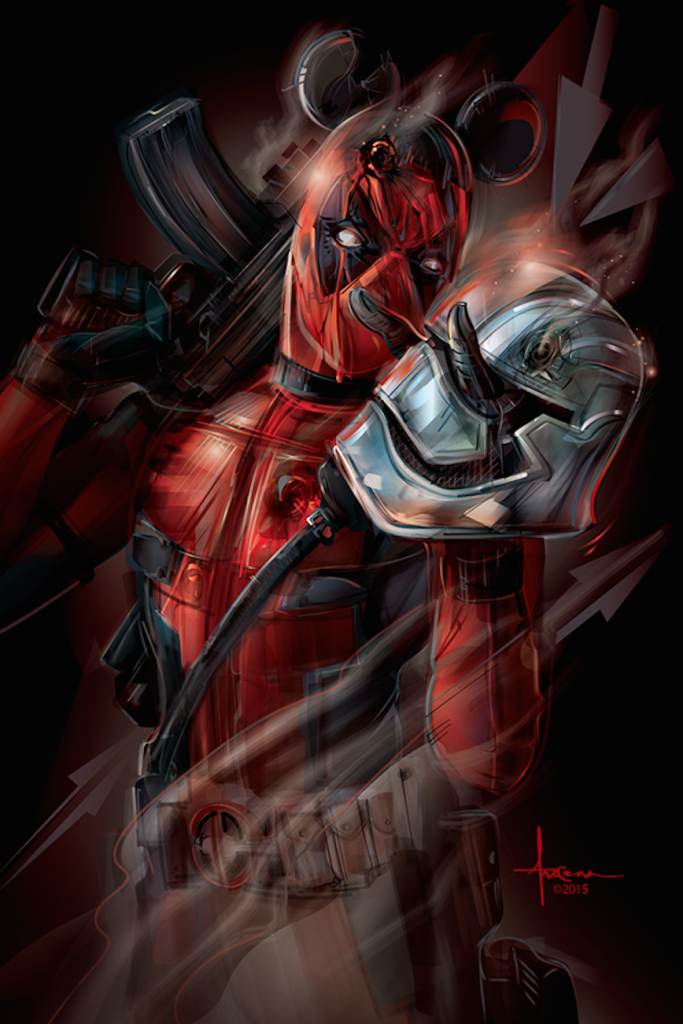 ( I'll be gunning for a few box office records of my own, plus, only pussies wear helmets)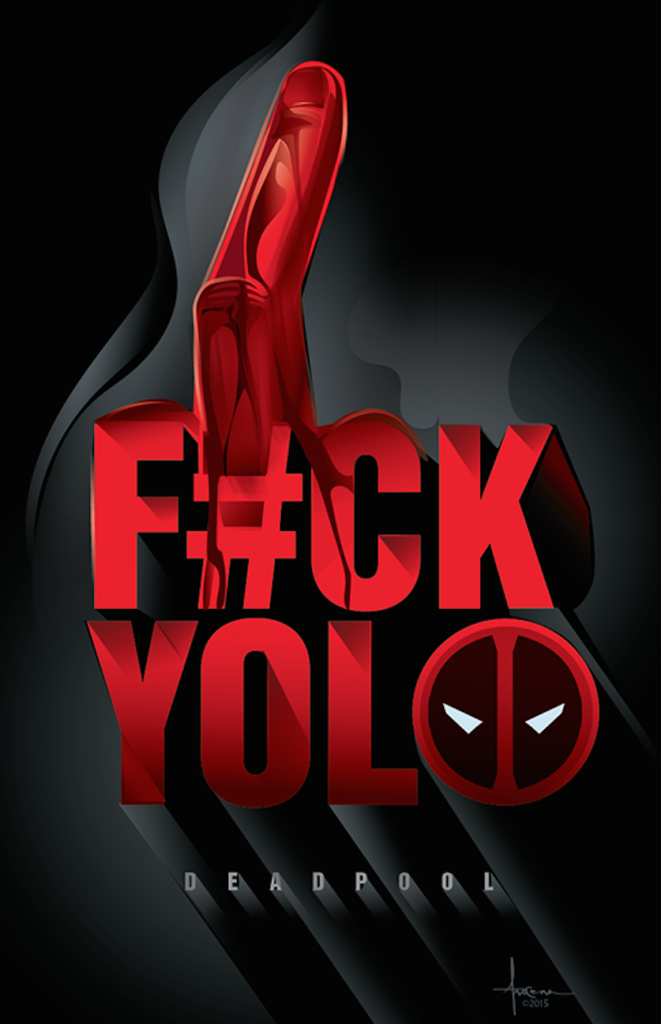 (DAMN!  This Arocena guy must really have a hard on for me. SECURITY!)
By now you know the story:  "Based upon Marvel Comics' most unconventional anti-hero, DEADPOOL tells the origin story of former Special Forces operative turned mercenary Wade Wilson, who after being subjected to a rogue experiment that leaves him with accelerated healing powers, adopts the alter ego Deadpool. Armed with his new abilities and a dark, twisted sense of humor, Deadpool hunts down the man who nearly destroyed his life."  Directed by Tim Miller, "Deadpool" opens on February 12 and stars: Ryan Reynolds (voted most likely to touch himself in public by the teachers of his high school),  Morena Baccarin, Ed Skrein, T. J. Miller, Gina Carano, Brianna Hildebrand, Stefan Kapičić, and Leslie Uggams.
There ya go….three glorious days of debauchery.  Thank you to everyone who has commented on the project and of course a big thanks goes out to the artists who bared their souls in this project.  Be sure to enter our contest to get a free print and learn more about the man in red, (NO, not Santa), via the links below: