I'm sure that title has you a bit confused but all shall become clear.  Orlando Arocena recently particiapted in our final tribute project of 2014 and now one of his contributions to that project is being immortalized on a high top sneaker.  (You can see all three phases of that project HERE, HERE and HERE.)
In collaboration with Shoe Fury, Orlando's image titled, "Alien Rage" will be available for a short time starting today.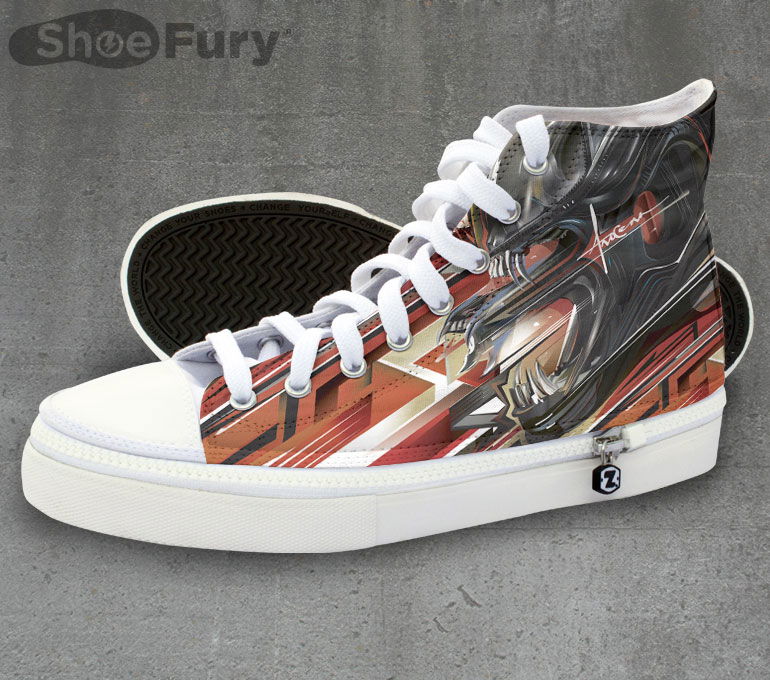 This new "canvas" for Orlando is featured on a shoe style called "zipz."  The top actually zips off so that you can swap out designs, depending on what mood you are in.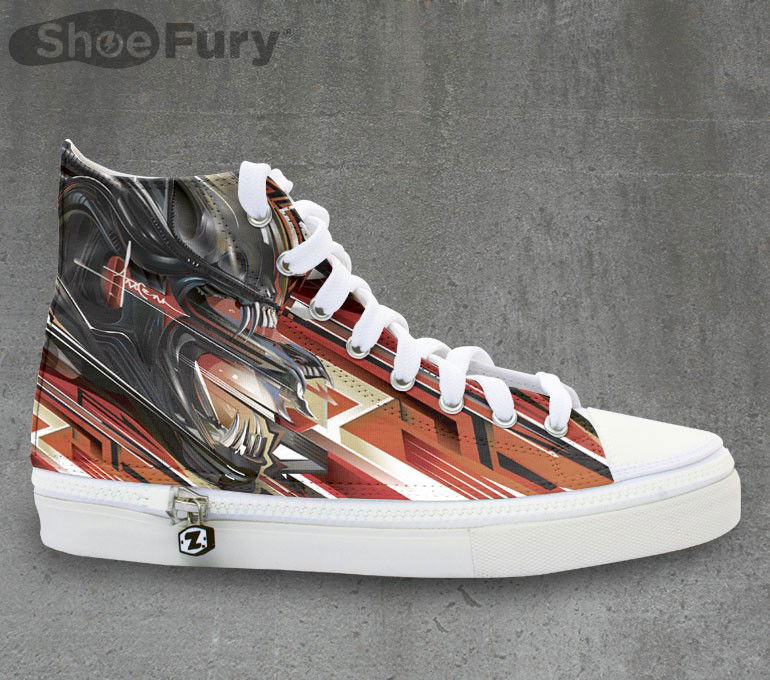 Both sides of the shoe feature Orlando's piece and give fans a unique pair of shoes.  Orlando's "Alien Rage" shoes can be purchased HERE.  Follow Orlando on TWITTER to stay up to date on new releases and new collaborations.