"An Unforgettable Journey She Probably Won't Remember…"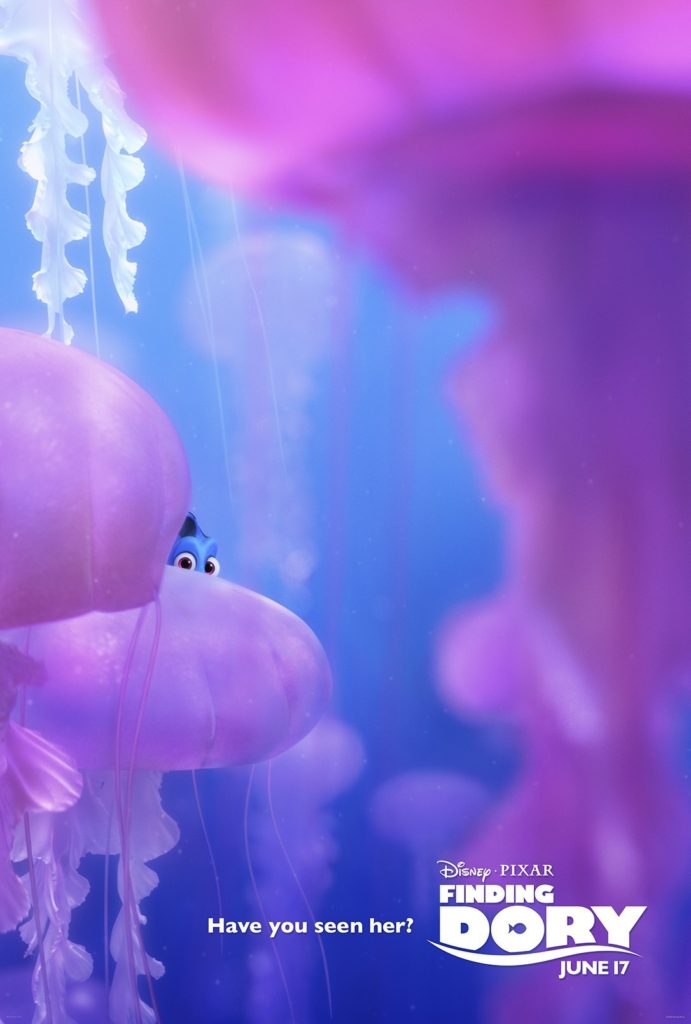 When Andrew Stanton's "Finding Nemo" hit theaters back in 2003, it instantly became a beloved fan favorite.  The touching and humorous story introduced us to the utterly fantastic, loveable character named Dory, brilliantly voiced by Ellen DeGeneres.  Flash forward to 2016 and we now have the sequel, "Finding Dory" about to swim its way into our hearts.  Japanese artist, Kaz Oomori, has once again partnered with Disney Movie Rewards and Fandango to give fans not one, but three official tribute posters to the film we've been waiting 13 years to see.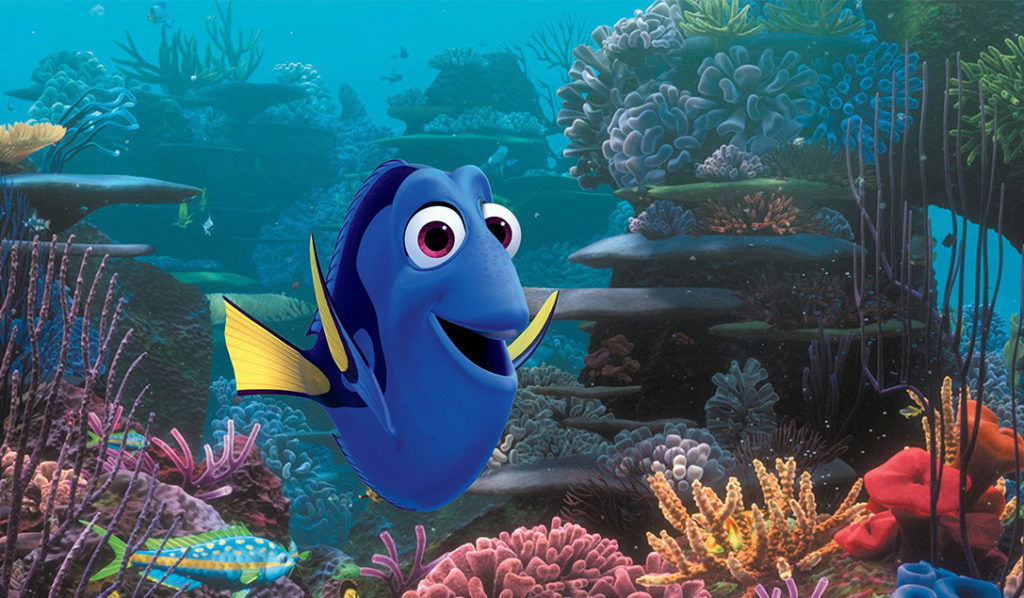 Here is what you can expect from your next favorite Disney/Pixar Film:  Disney/Pixar's "Finding Dory" reunites everyone's favorite forgetful blue tang, Dory, with her friends Nemo and Marlin on a search for answers about her past. What can she remember? Who are her parents? And where did she learn to speak Whale?
Kaz first wow'd fans with his sensational "Star Wars: The Force Awakens" prints and then followed it up with his captivating, "Captain America: Civil War" prints.  Now, for his latest official collaboration, he takes us deep beneath the sea and brings his impressive, signature style to bear upon Dory and her friends.  Getting these posters is easy.  CLICK HERE to head on over to Disney Movie Rewards and follow the simple instructions.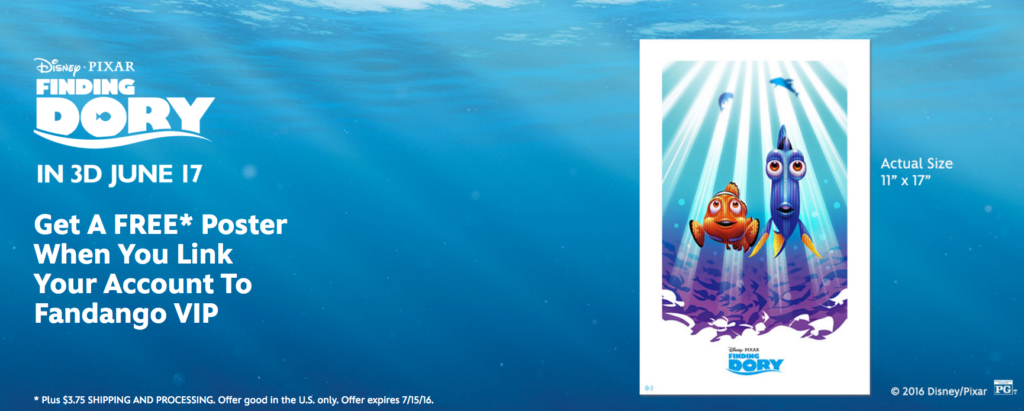 After you link your Disney Movie Rewards account to your Fandango account you will then have a chance to purchase Kaz's other two prints in this series.  (Let's face it, ya gotta have all three right?)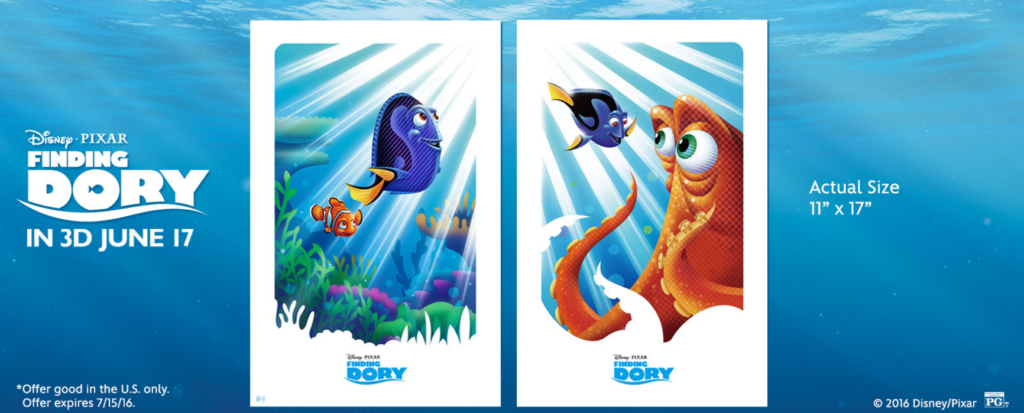 Here's a look at some of the process images from Kaz as well as larger versions of the prints.
"I am honored to be able to work with was a long-cherished dream Disney." –  "私は念願の夢であったディズニー&ピクサーと仕事が出来て光栄です。私は本当に幸せです。ありがとうございました"。– Kaz Oomori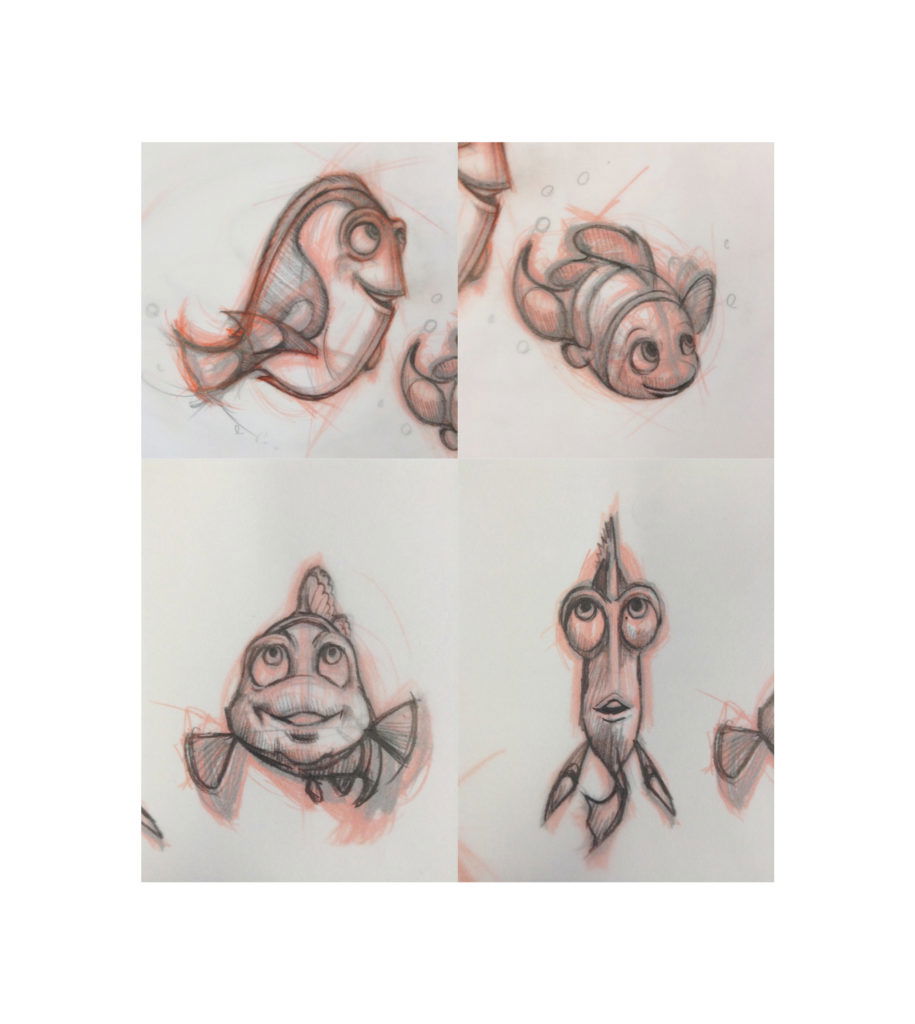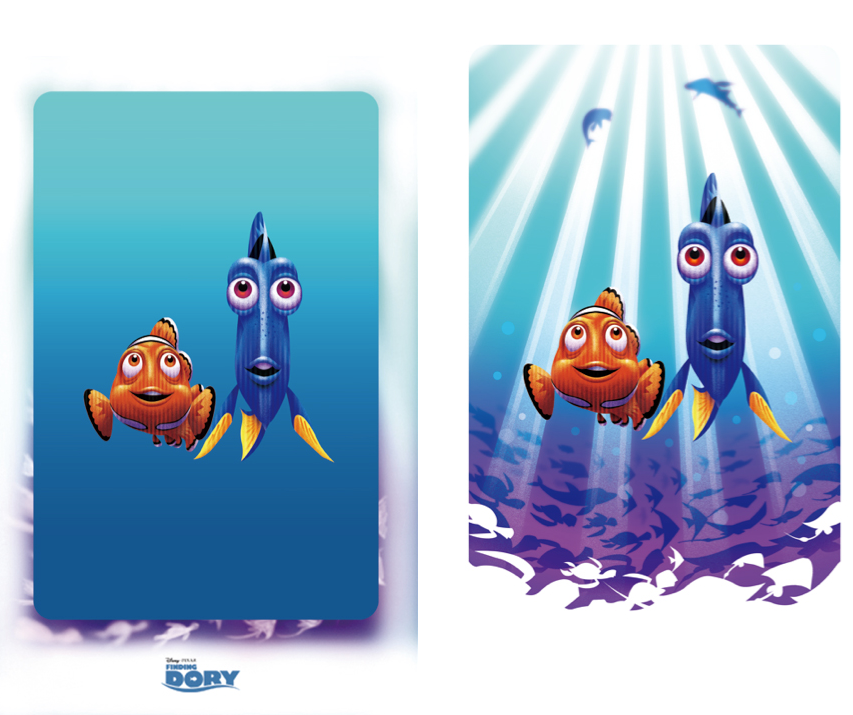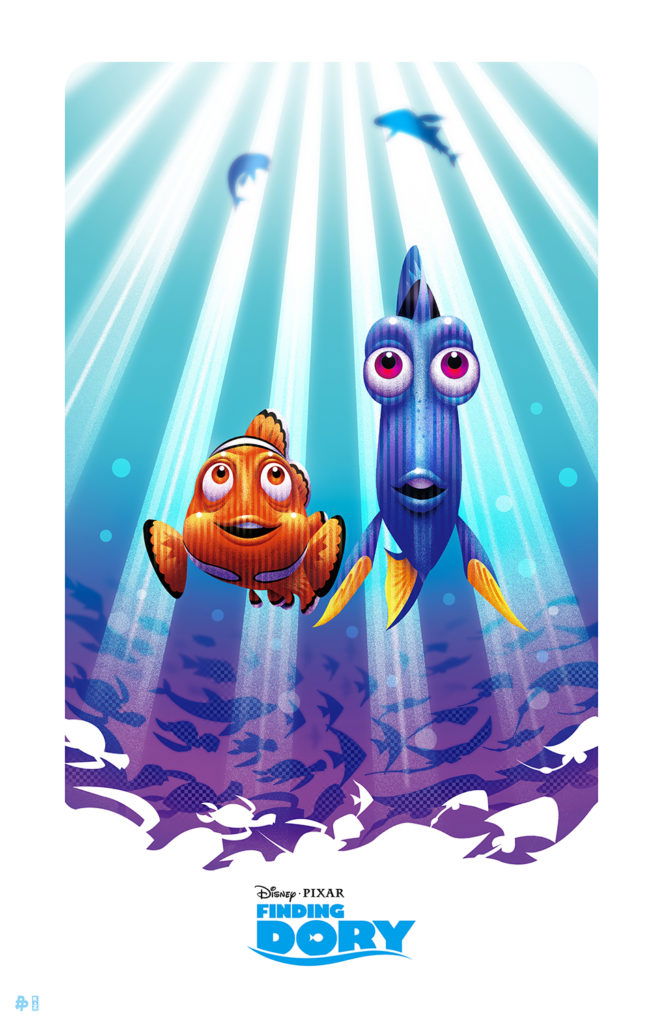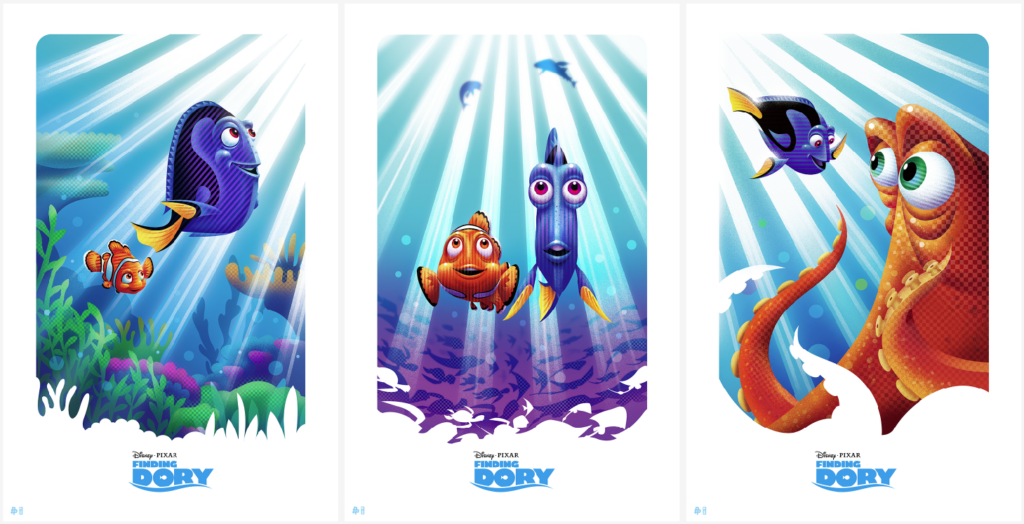 Disney/Pixar's "Finding Dory" hits theaters on June 17.   CLICK HERE to get your tickets from Fandango and just keep swimming people, just keep swimming…