Earlier this year, Kaz Oomori launched a very successful collaboration with Disney Movie Rewards and Fandango supporting Marvel's  "Star Wars: The Force Awakens."  Fans reacted so positively to THAT promotion that it makes perfect sense that he would come back for round two.  This time out Kaz turns his unique style towards both factions in Marvel's mega-blockbuster, "Captain America: Civil War."  The end result is three highly desirable posters regardless if you are Team Cap or Team Iron Man.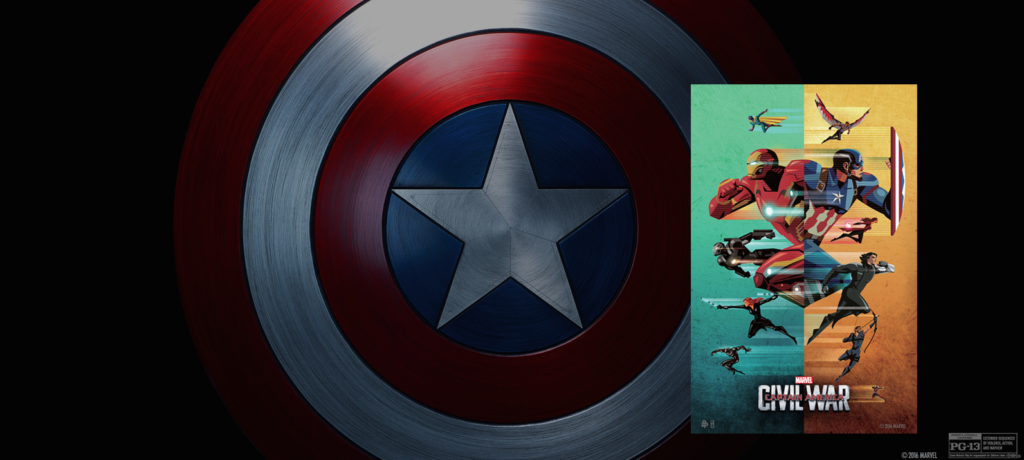 Getting these prints is easy.  CLICK HERE for all the info you need to get your hands on them.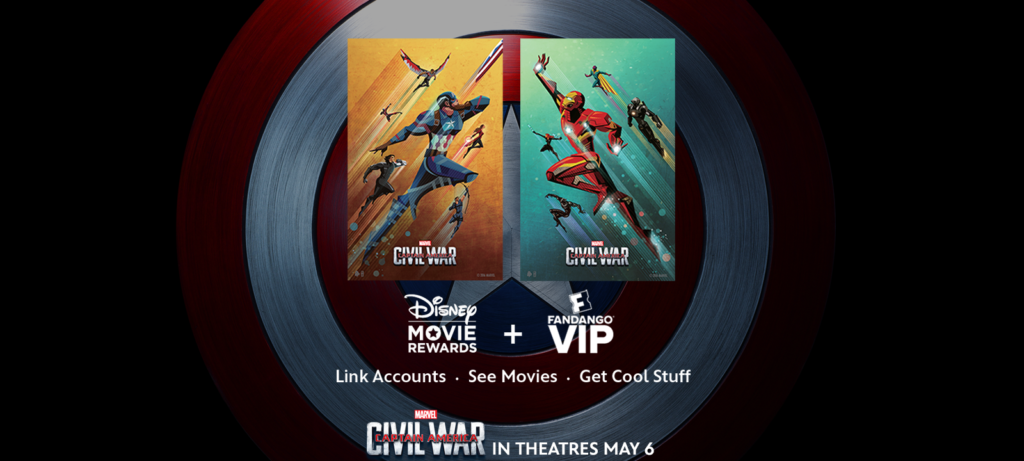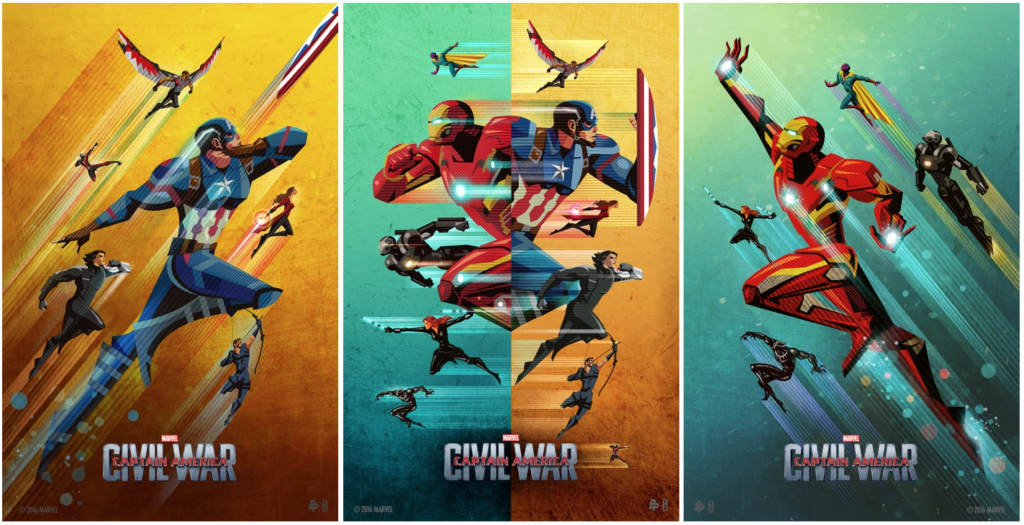 Marvel's "Captain America: Civil War" finds Steve Rogers leading the newly formed team of Avengers in their continued efforts to safeguard humanity. But after another incident involving the Avengers results in collateral damage, political pressure mounts to install a system of accountability, headed by a governing body to oversee and direct the team. The new status quo fractures the Avengers, resulting in two camps—one led by Steve Rogers and his desire for the Avengers to remain free to defend humanity without government interference, and the other following Tony Stark's surprising decision to support government oversight and accountability.
Since its Domestic release on May 6th, Marvel's "Captain America: Civl War" has raked in over $942 million dollars at the global box office.  Yep, in less that three weeks they are quickly closing in on another billion dollar film.  I'm proud to say that I've contributed to that and seen the movie twice.  If I can clear a couple of things off my schedule this weekend I'll most likely go see it again as it truly may be Marvel's best film to date.  (Did I mention that I'm Team Cap BUT…..I want to be Black Panther.)