Japanese artist Kaz Oomori is, like many of us, completely enthralled with Star Wars.  Let's face it, the galaxy far, far away has been the center of the universe for a whole generation of fans for some time now.  We've waited a LONG time for its return too.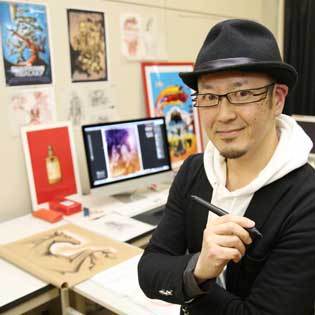 In the past Kaz has done official collaborations for Big Hero 6, Guardians of the Galaxy, Inside Out and The Fantastic Four.  (You can see the Big Hero 6 and Guardians of the Galaxy prints in the background of his profile picture) 
Kaz was thrilled when he was asked to use The Force to enhance his unique style to come up with three outstanding posters that allows fans to bring Star Wars: The Force Awakens to their homes.
Kaz has focused his attention on pairing up the film's pivotal characters in each composition and the end result is some wall candy that is a must-have for any Star Wars fan.
The good news is that getting them is relatively easy.  Let's face it, if you are like us you are probably going to head back to the theater to see Star Wars: The Force Awakens at LEAST one more time.  Disney Movie Rewards has partnered with Fandango VIP on a promotion that will give you the first of three posters for free and then give you the option to purchase the final two for only $19.97.
(We have ours and they look phenomenal all framed up.)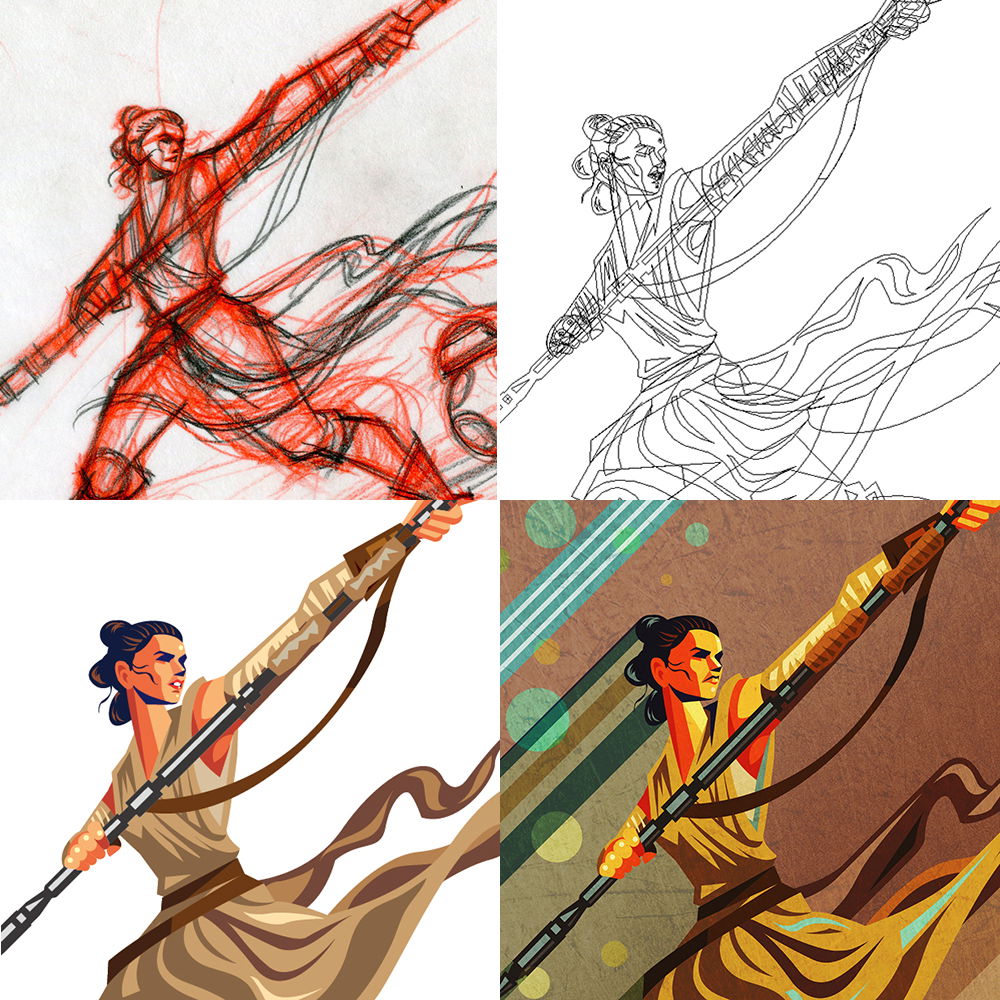 (Work in progress)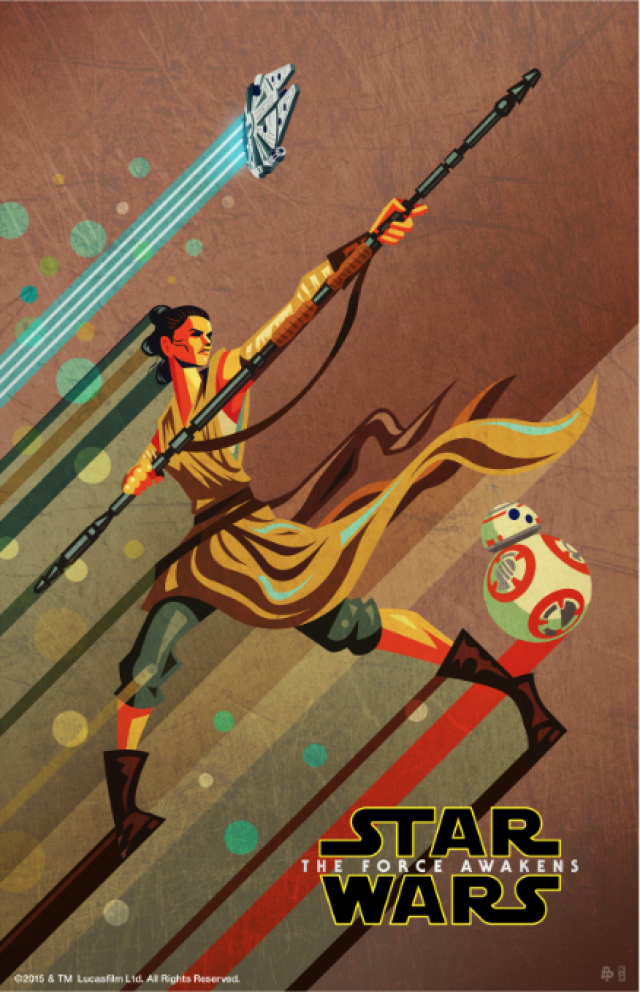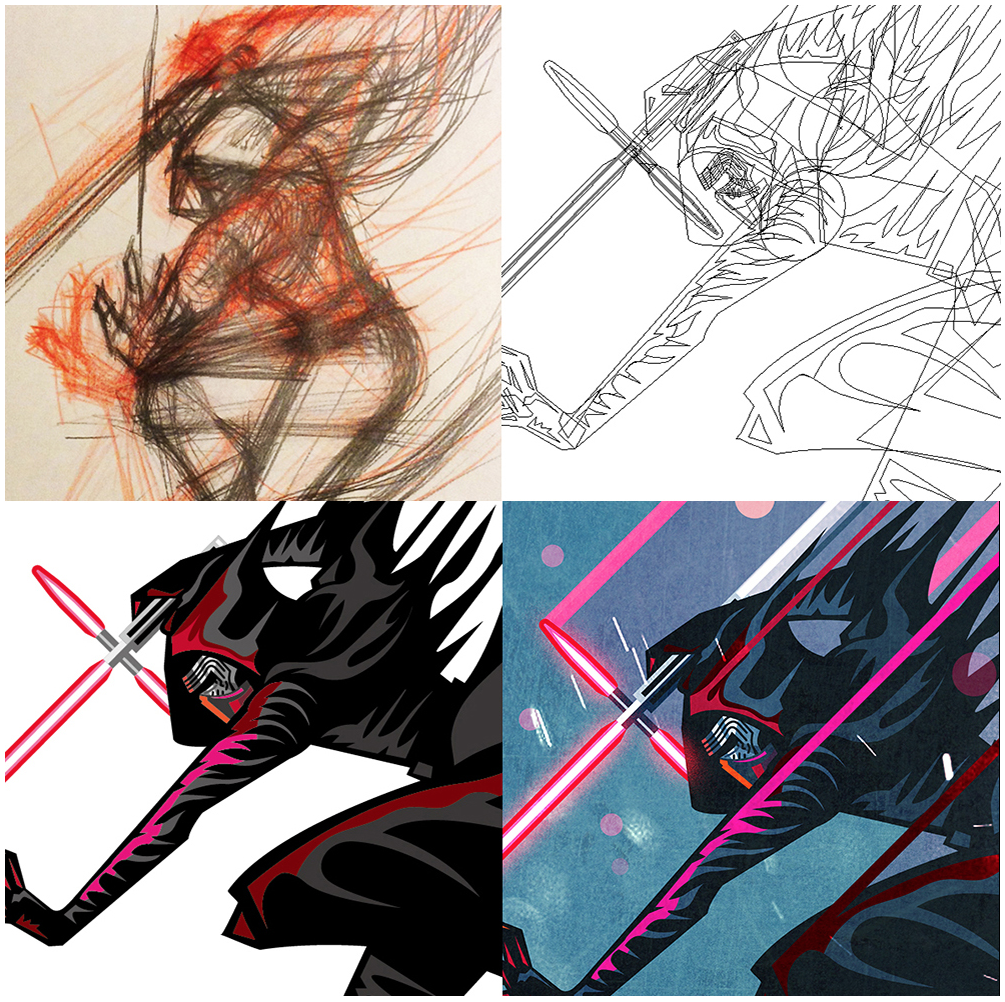 (Work in progress)