Before we get into the reveal, we would be remiss if we did not say "Thank you" for all the love Phase 1 received yesterday!  It warms our hearts when folks like what we do and I have a strong feeling that today's release of the last batch of images for Mad Max: Fury Road will be equally appealing.  Without further adieu…here is PHASE 2 of our tribute to George Miller's post-apocalyptic, action film…..MAD MAX: Fury Road!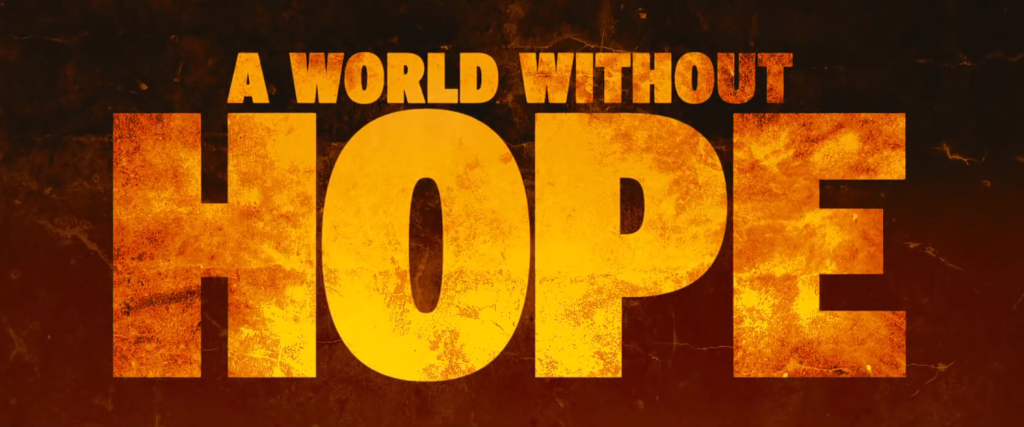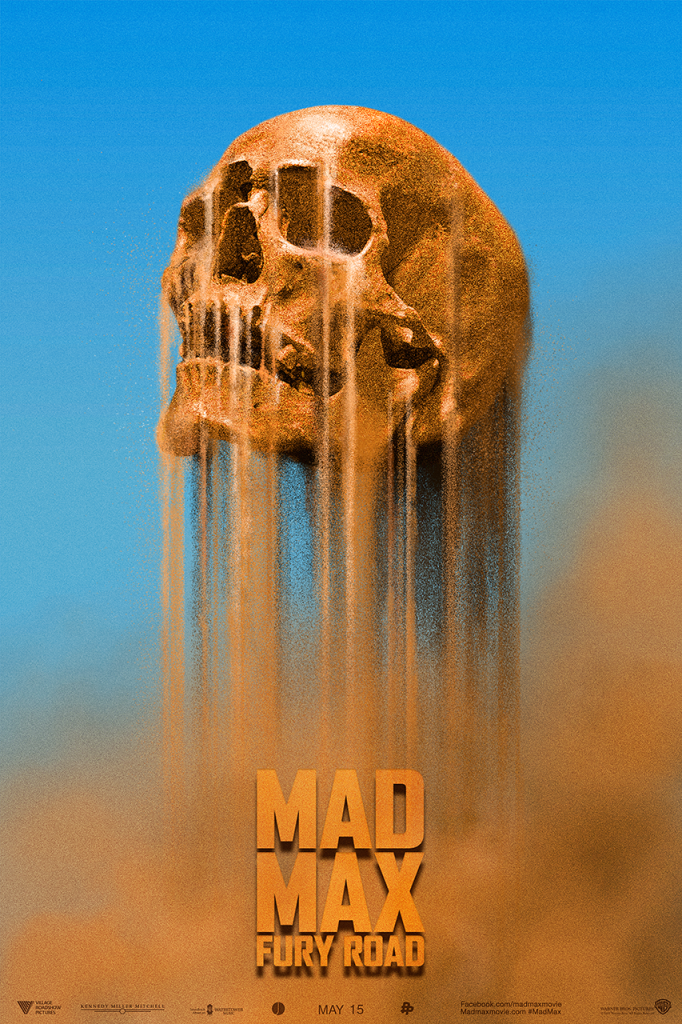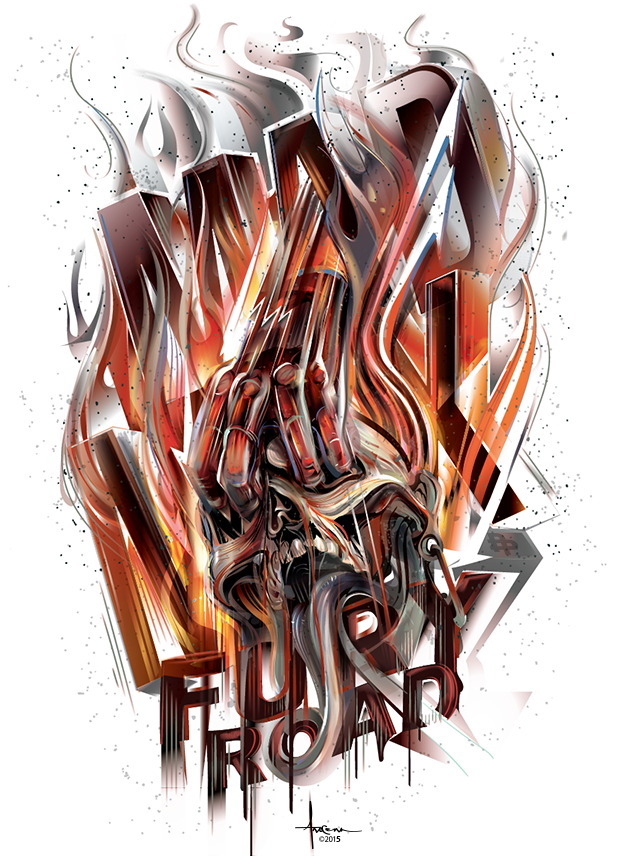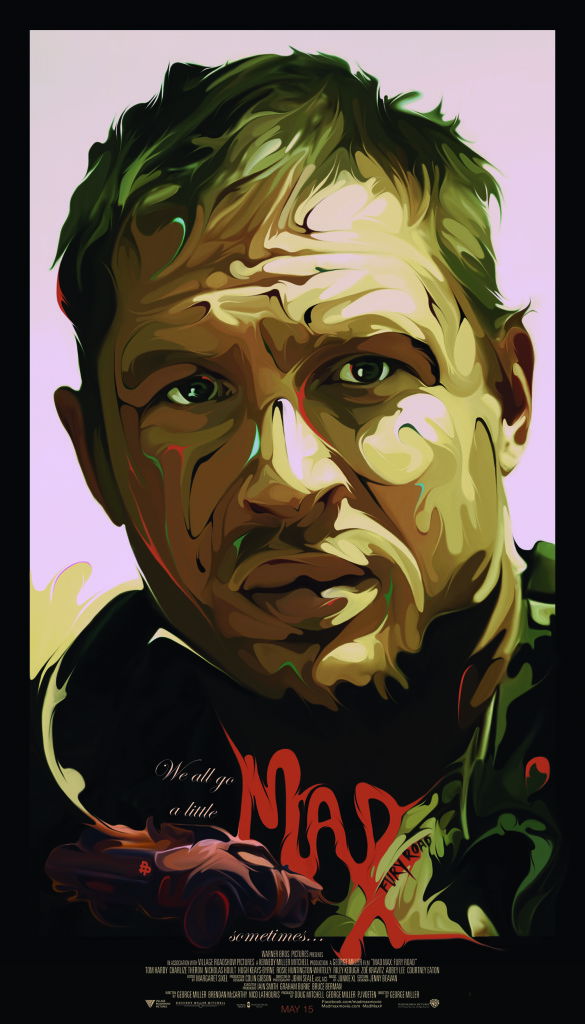 by JOE VETOE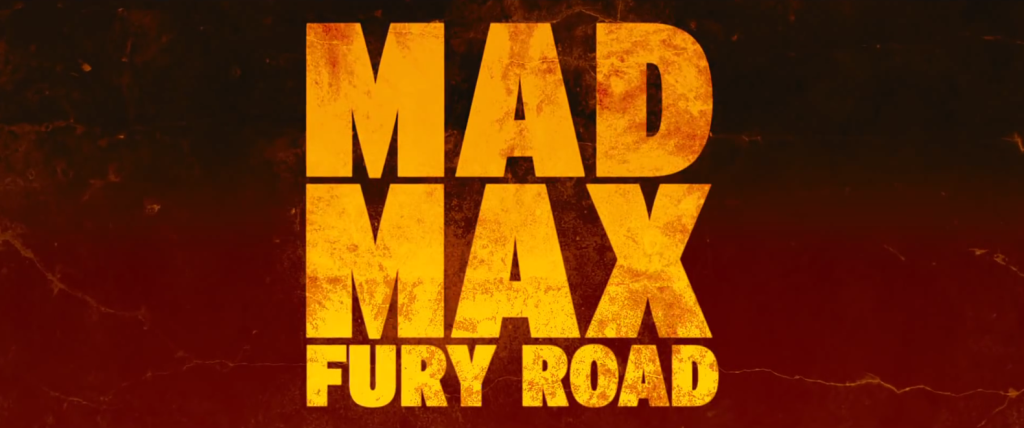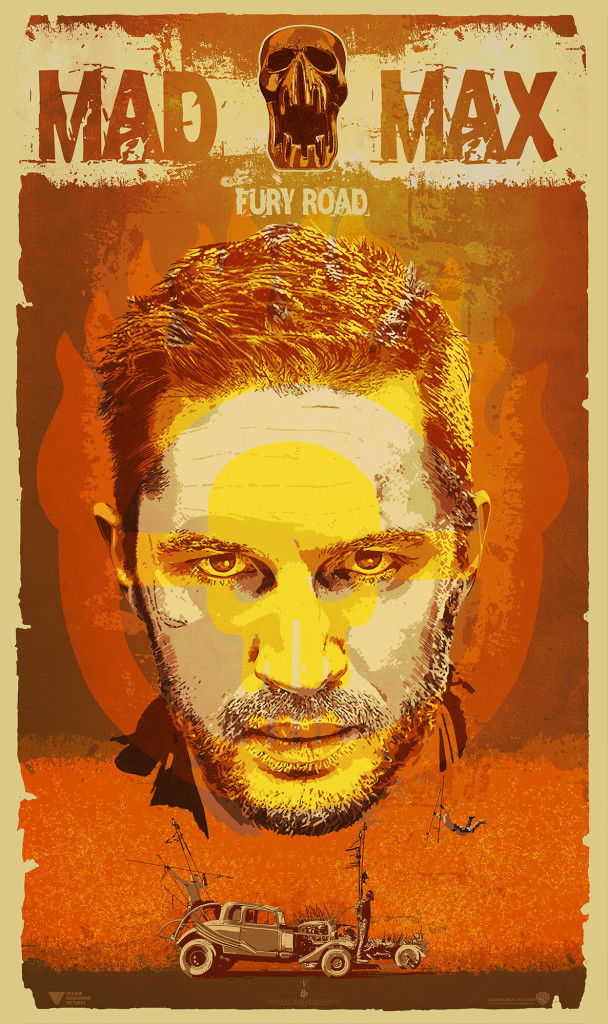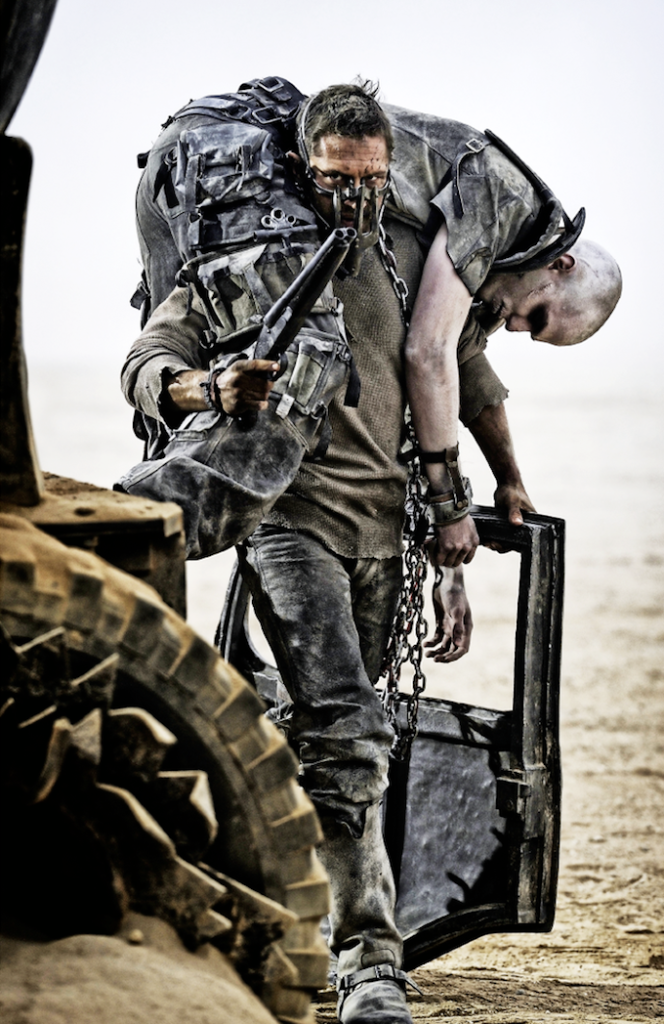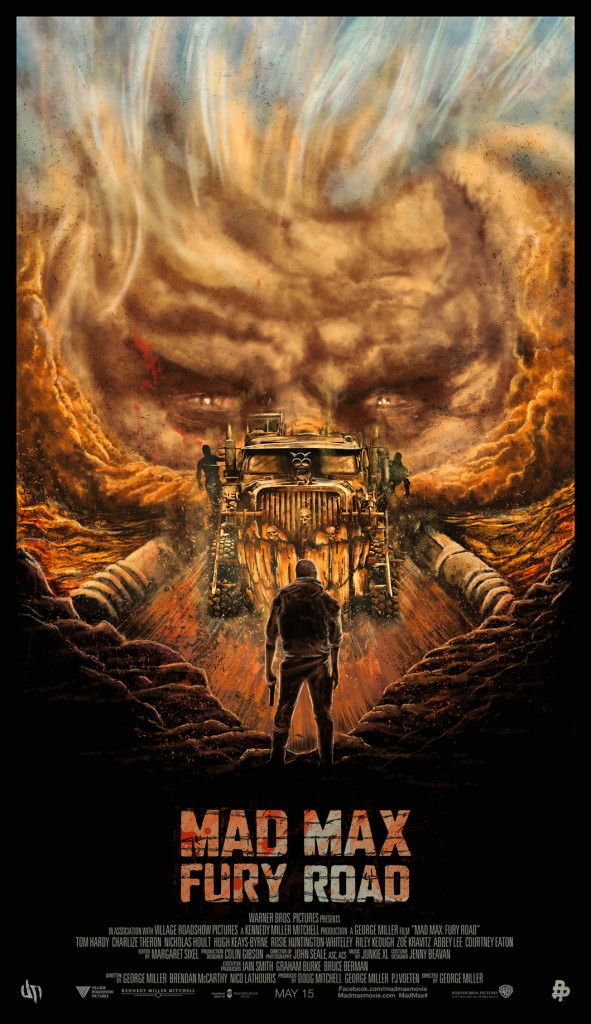 by DANIEL NASH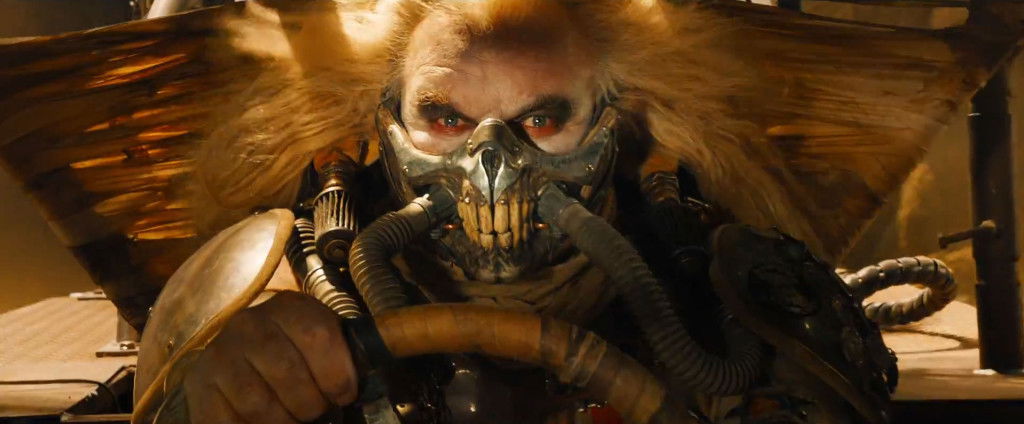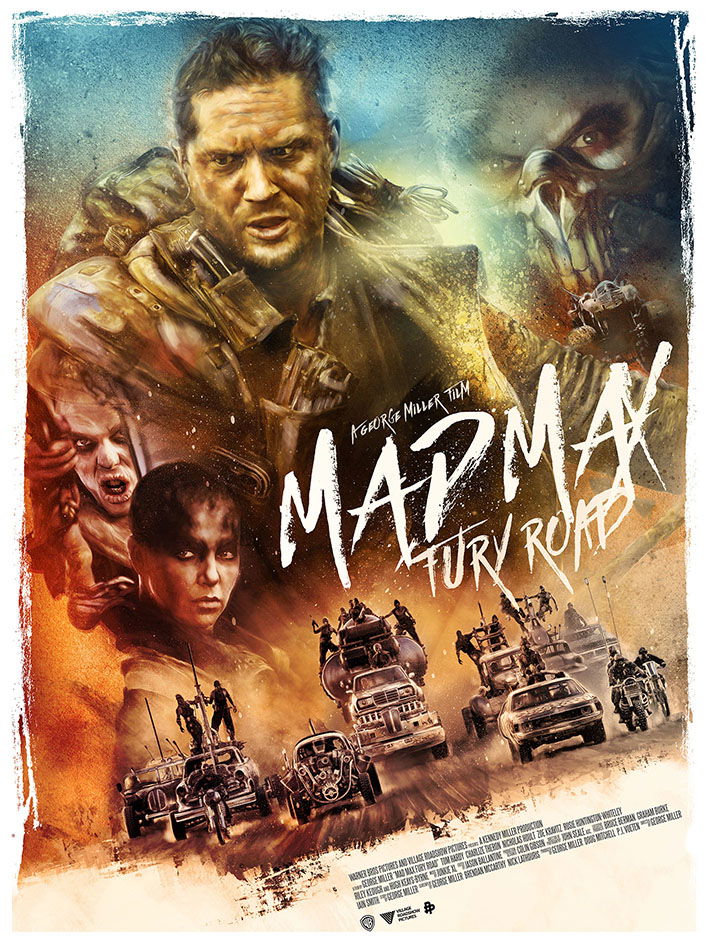 by RICH DAVIES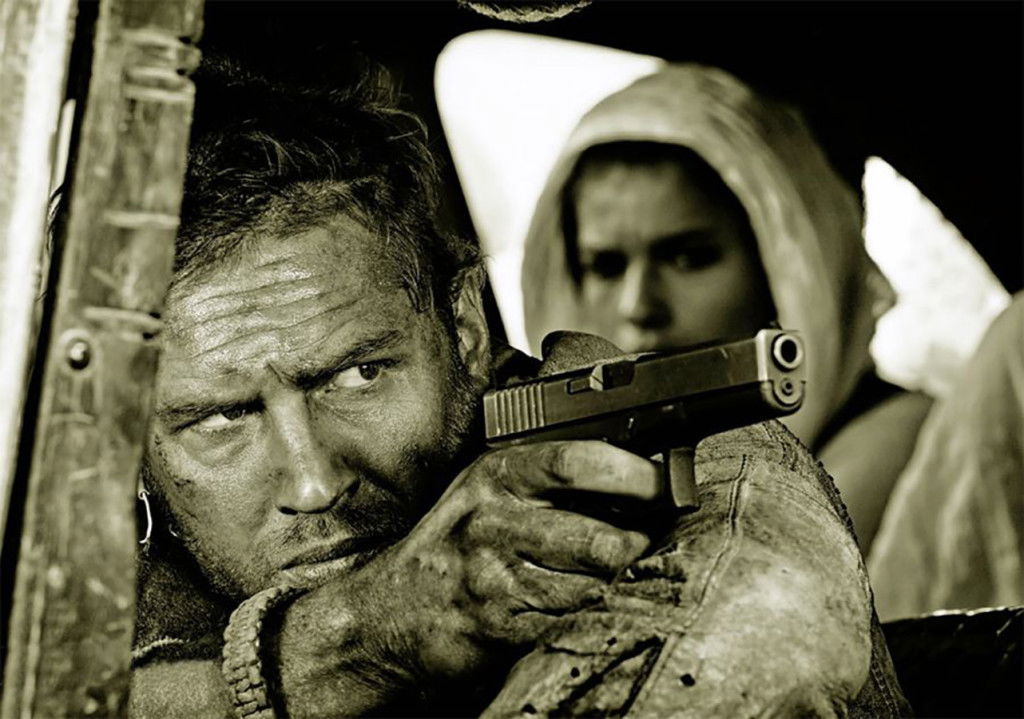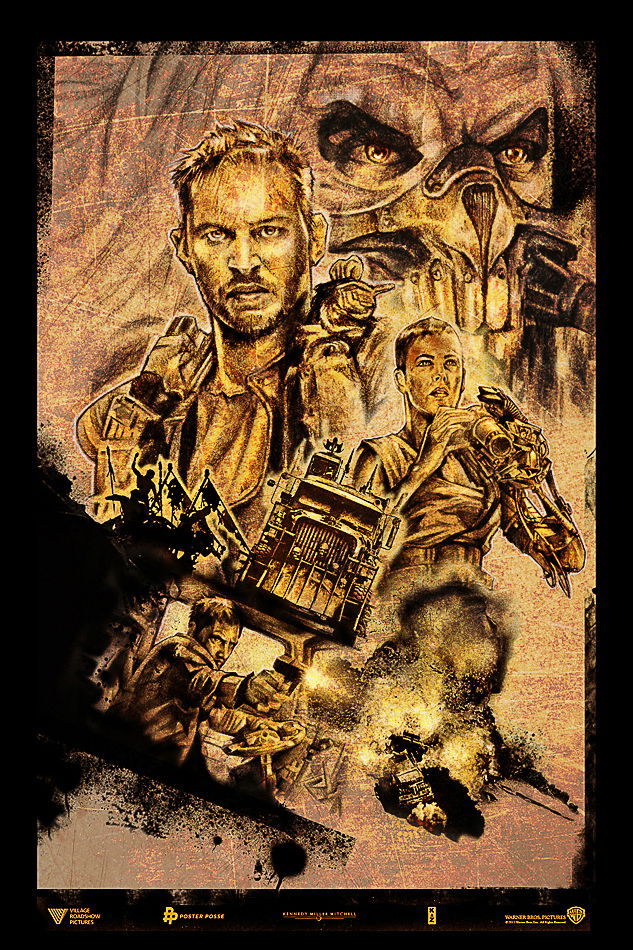 by KAZ OOMORI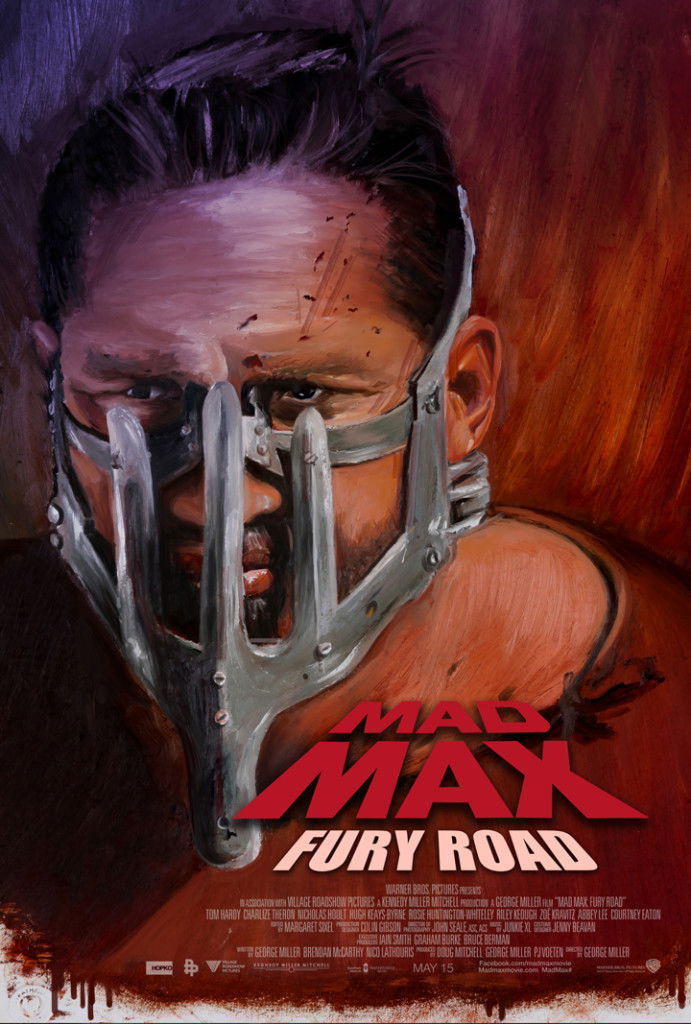 by SCOTT HOPKO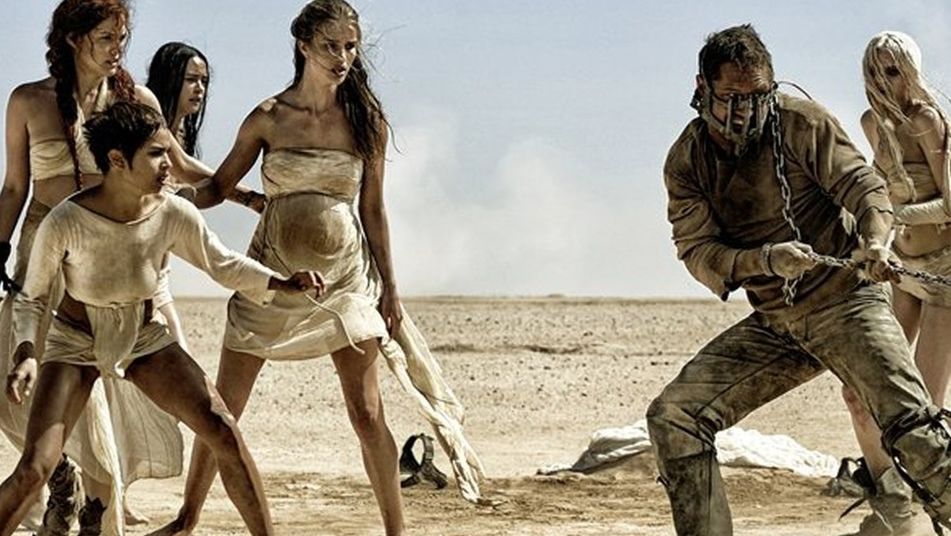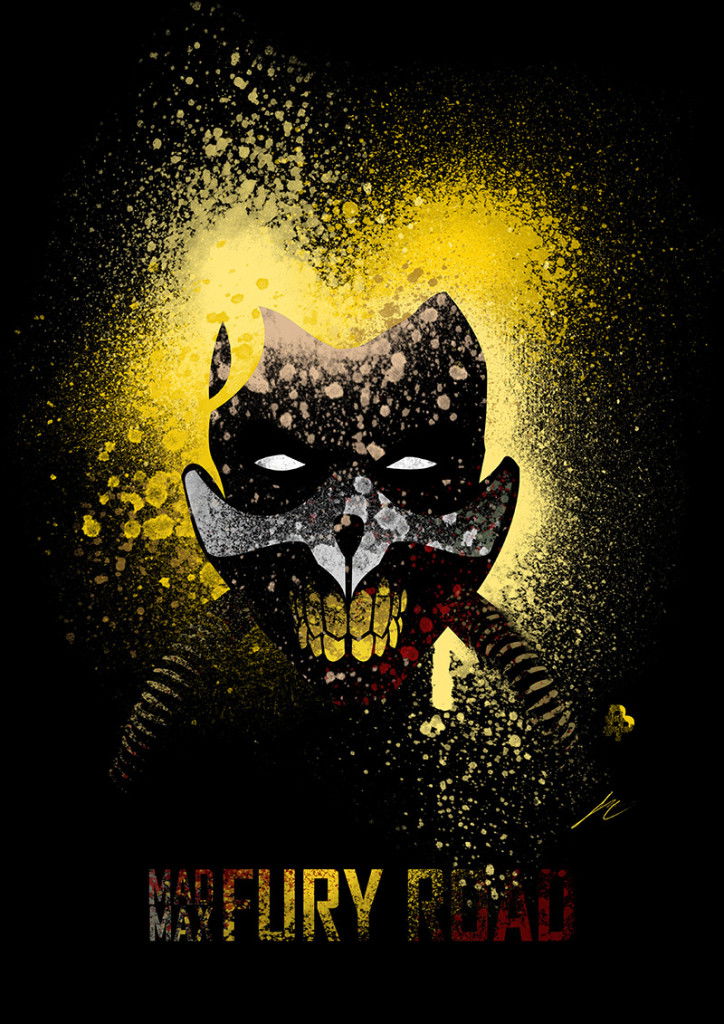 by ARIAN NOVEIR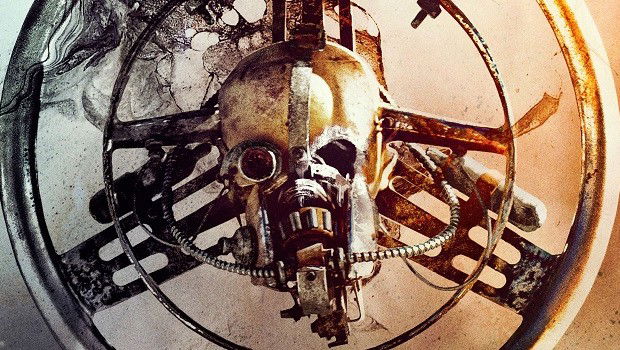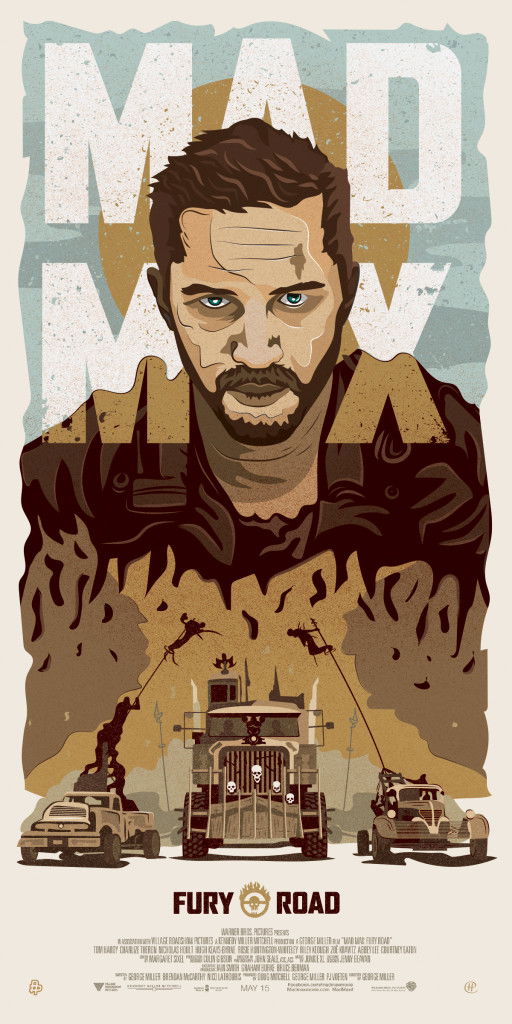 by HARLAN ELAM
by LUKE BUTLAND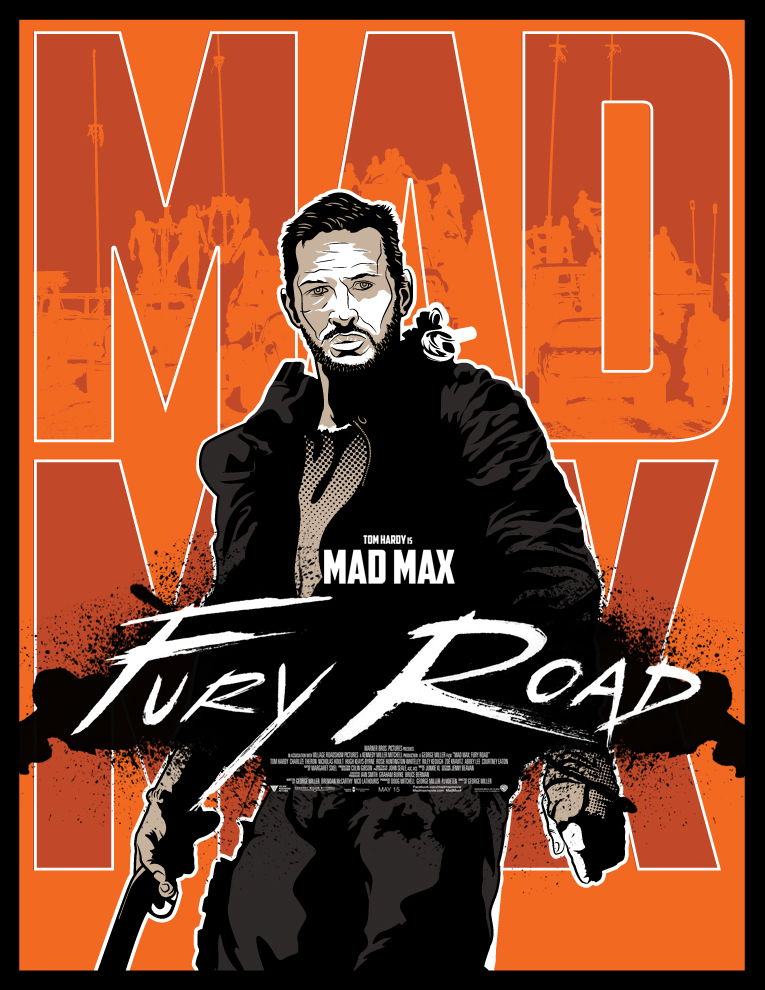 As with each and every Poster Posse Project, we'd like to thank each of the artists who participated and even those that sat this one out but helped share it via social media.  Again a HUGE thank you to the fans that took the time to share and comment on this one.  We can't WAIT to go see Warner Bros. Mad Max: Fury Road in theaters on May 15th, 2015.
Tom Hardy ("The Dark Knight Rises") stars in the title role in "Mad Max: Fury Road"—the fourth in the franchise's history. Oscar winner Charlize Theron ("Monster," "Prometheus") stars as the Imperator, Furiosa. The film also stars Nicholas Hoult ("X-Men: Days of Future Past") as Nux; Hugh Keays-Byrne ("Mad Max," "Sleeping Beauty") as Immortan Joe; Nathan Jones ("Conan the Barbarian") as Rictus Erectus; Josh Helman ("X-Men: Days of Future Past") as Slit; collectively known as The Wives, Rosie Huntington-Whiteley ("Transformers: Dark of the Moon") is Splendid, Riley Keough ("Magic Mike") is Capable, Zoë Kravitz ("Divergent") plays Toast, Abbey Lee is The Dag, and Courtney Eaton is Fragile. Also featured in the movie are John Howard, Richard Carter, singer/songwriter/performer iOTA, Angus Sampson, Jennifer Hagan, Megan Gale, Melissa Jaffer, Melita Jurisic, Gillian Jones and Joy Smithers.