After watching the first trailer, there was never any doubt in our minds that we would make Mad Max: Fury Road into a poster apocalyptic project.  Since it was first released in 1979, the original film, "Mad Max," which launched the career of Mel Gibson, has captured the imagination of fans around the world.  Now, original director George Miller is back with an all new all-star cast as he retells the story and adventures of Max Rockatansky.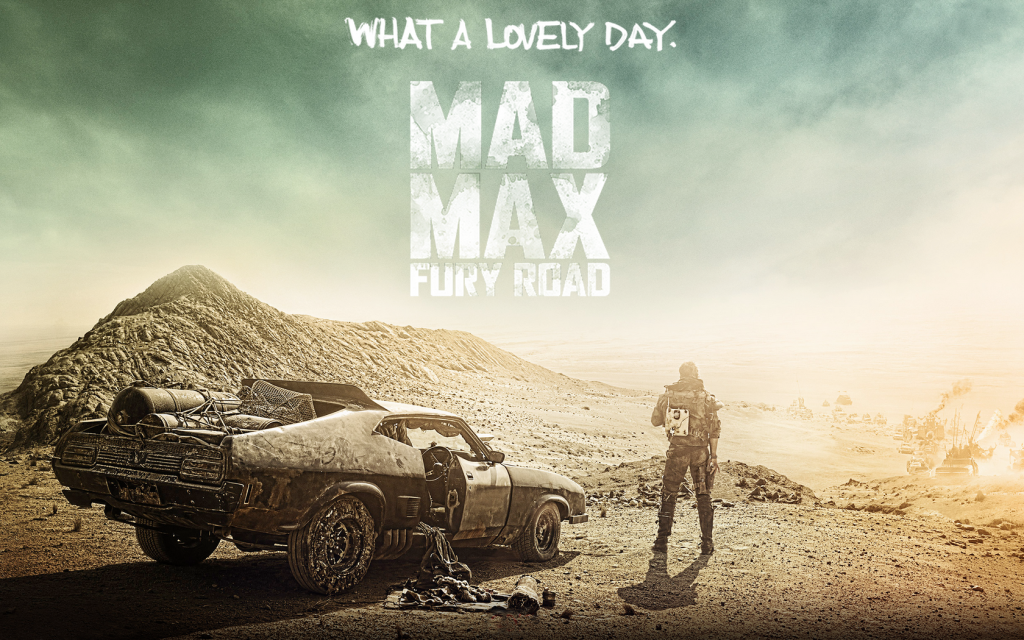 From director George Miller, originator of the post-apocalyptic genre and mastermind behind the legendary "Mad Max" franchise, comes "Mad Max: Fury Road," a return to the world of the Road Warrior, Max Rockatansky.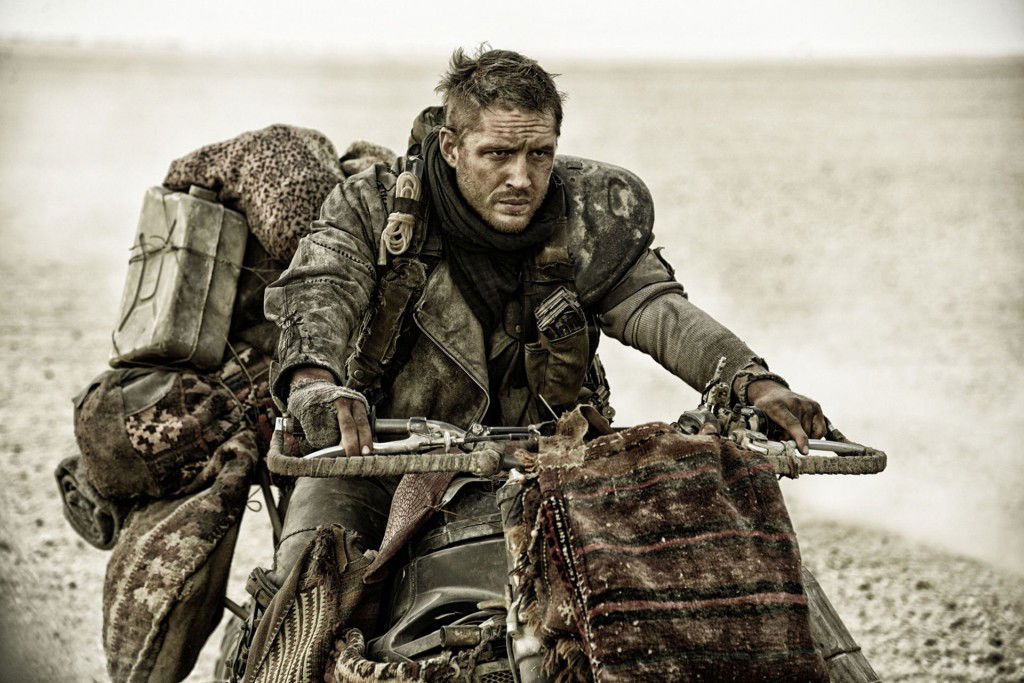 Haunted by his turbulent past, Mad Max believes the best way to survive is to wander alone. Nevertheless, he becomes swept up with a group fleeing across the Wasteland in a War Rig driven by an elite Imperator, Furiosa. They are escaping a Citadel tyrannized by the Immortan Joe, from whom something irreplaceable has been taken. Enraged, the Warlord marshals all his gangs and pursues the rebels ruthlessly in the high-octane Road War that follows.
Tom Hardy ("The Dark Knight Rises") stars in the title role in "Mad Max: Fury Road"—the fourth in the franchise's history. Oscar winner Charlize Theron ("Monster," "Prometheus") stars as the Imperator, Furiosa. The film also stars Nicholas Hoult ("X-Men: Days of Future Past") as Nux; Hugh Keays-Byrne ("Mad Max," "Sleeping Beauty") as Immortan Joe; Nathan Jones ("Conan the Barbarian") as Rictus Erectus; Josh Helman ("X-Men: Days of Future Past") as Slit; collectively known as The Wives, Rosie Huntington-Whiteley ("Transformers: Dark of the Moon") is Splendid, Riley Keough ("Magic Mike") is Capable, Zoë Kravitz ("Divergent") plays Toast, Abbey Lee is The Dag, and Courtney Eaton is Fragile. Also featured in the movie are John Howard, Richard Carter, singer/songwriter/performer iOTA, Angus Sampson, Jennifer Hagan, Megan Gale, Melissa Jaffer, Melita Jurisic, Gillian Jones and Joy Smithers.
Oscar-winning filmmaker George Miller ("Happy Feet") is directing the film from a screenplay he wrote with Brendan McCarthy and Nico Lathouris. Miller is also producing the film, along with longtime producing partner, Oscar nominee Doug Mitchell ("Babe", "Happy Feet"), and P.J. Voeten. Iain Smith, Graham Burke and Bruce Berman serve as executive producers.
Here is Phase 1 of our tribute to what just could be THE action film of the year.  Only time will tell but for now, we hope you enjoy the first batch of images from the Poster Posse.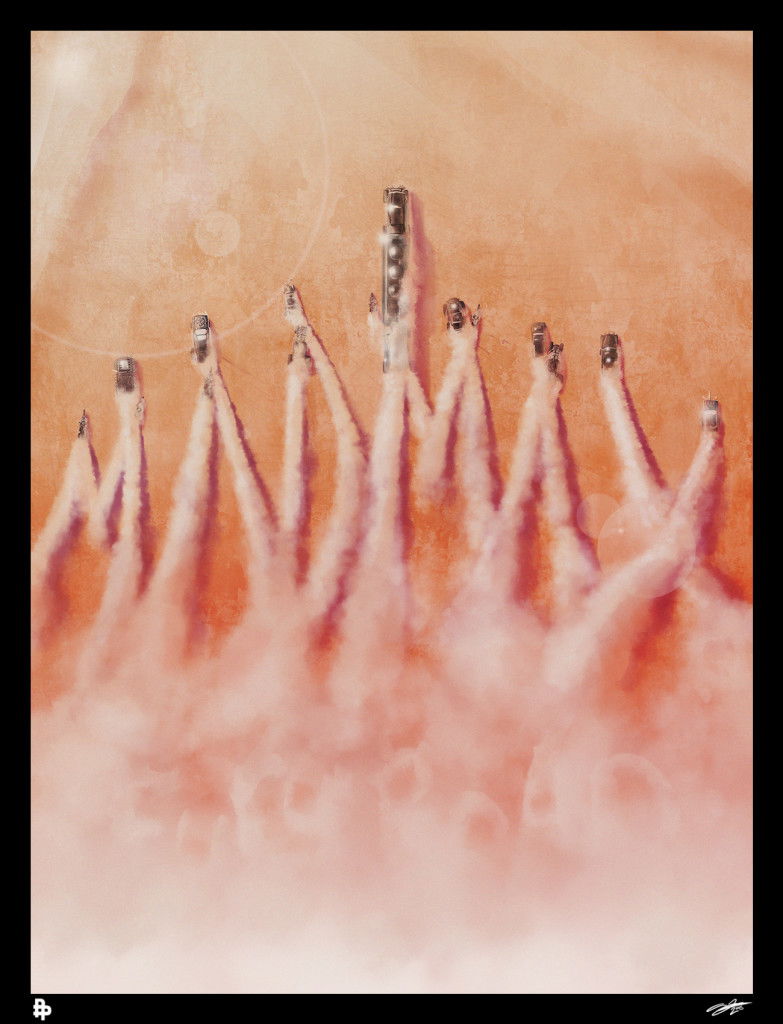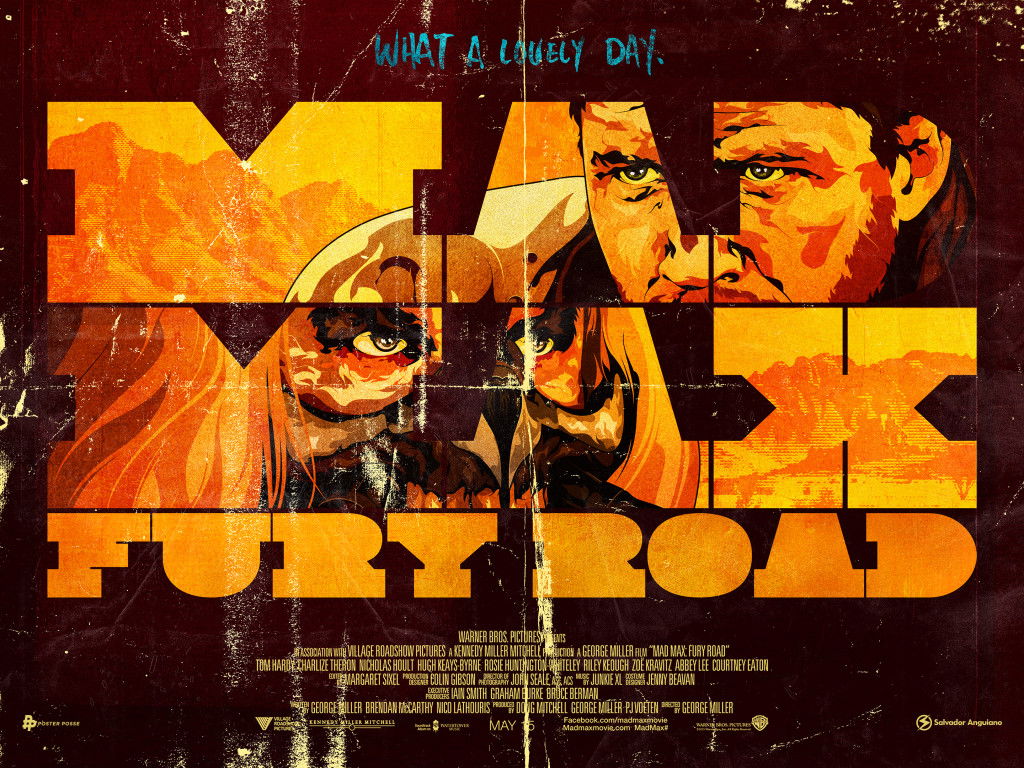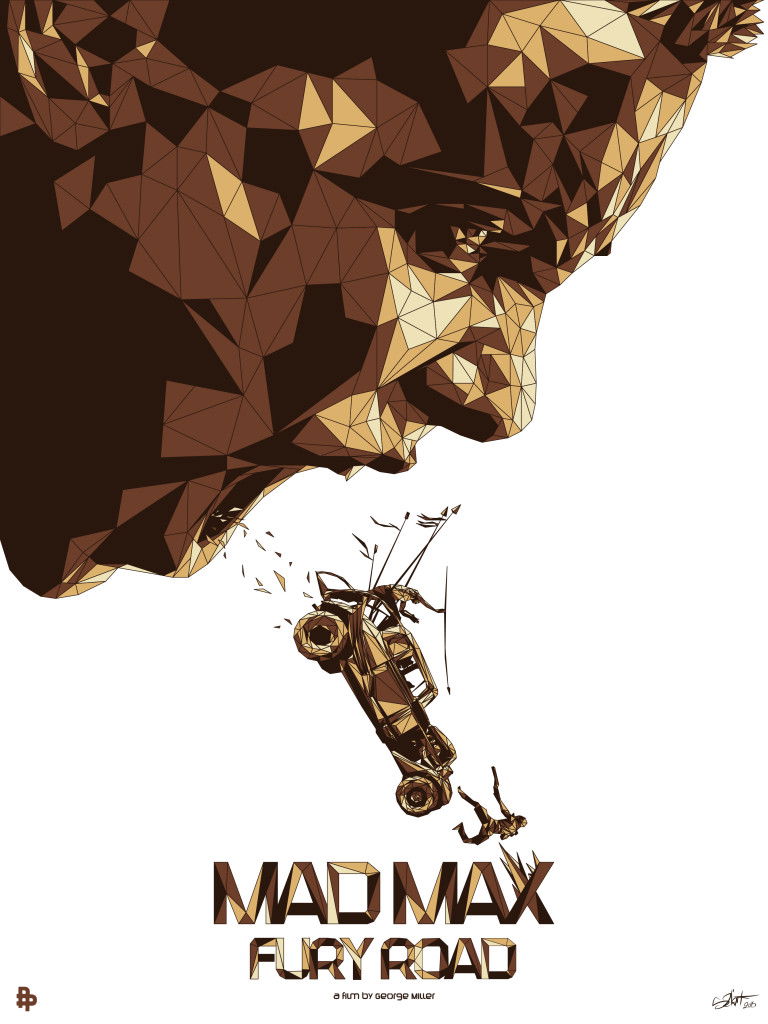 By SIMON DELART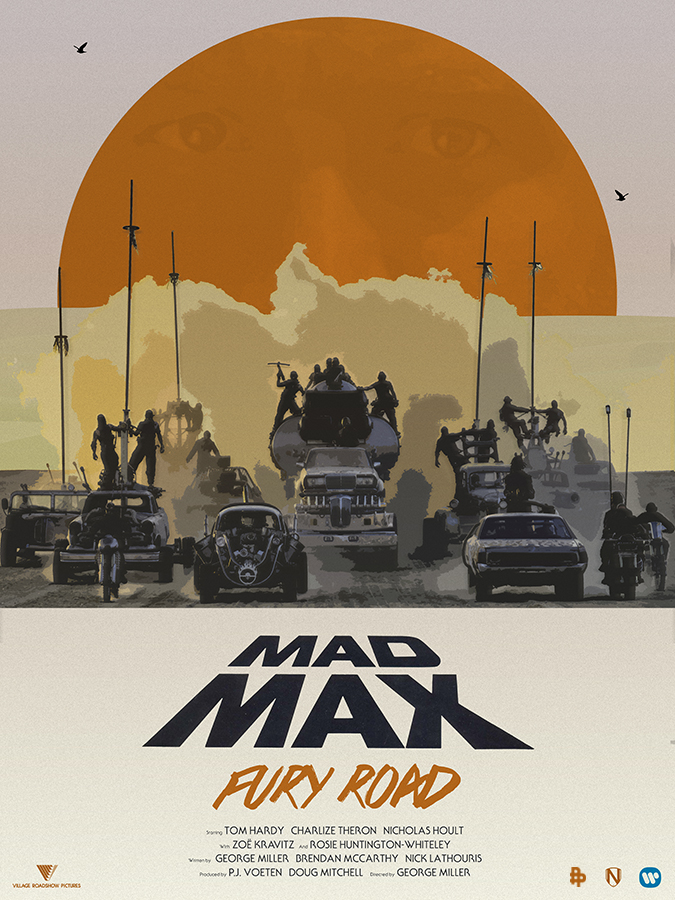 By MATT NEEDLE  "I went in a different direction for this, harking back to cult/b-movie/grindhouse 70s/80s style posters."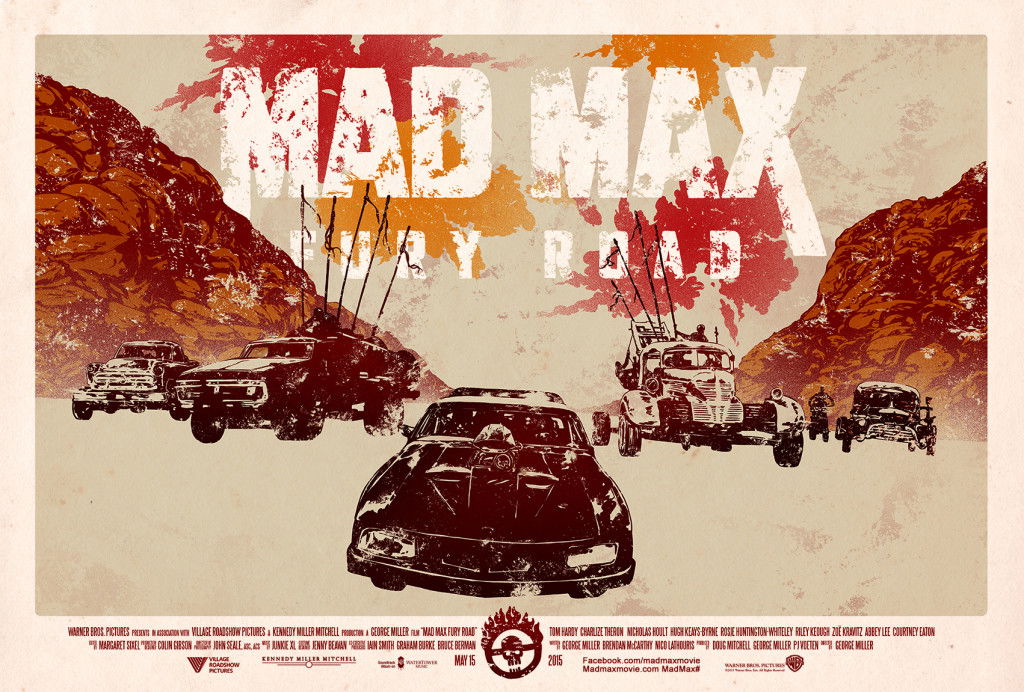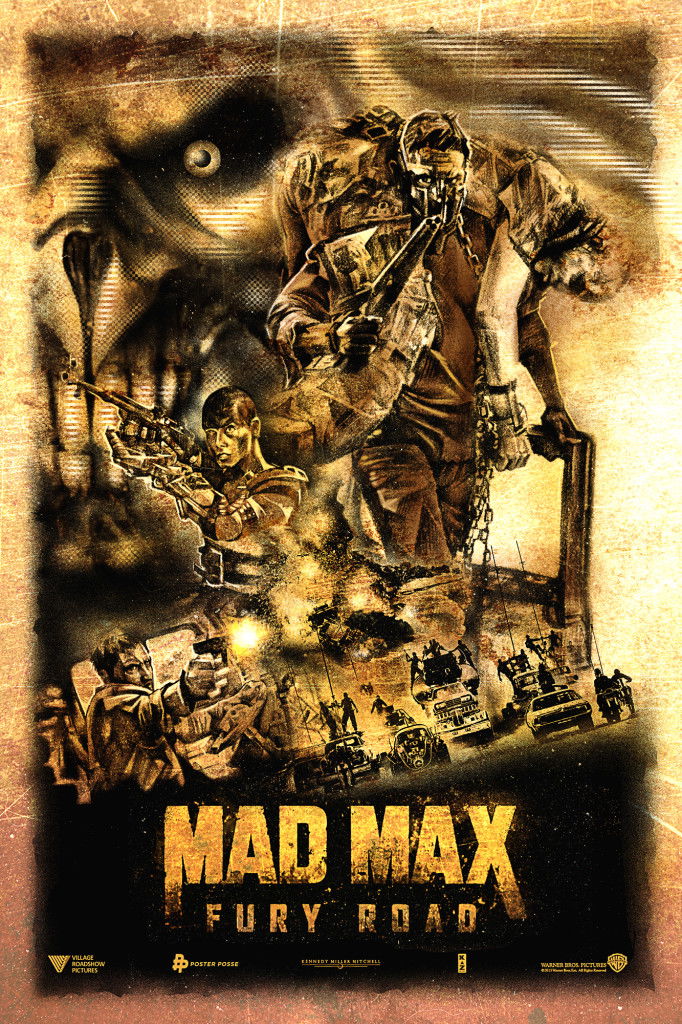 By KAZ OOMORI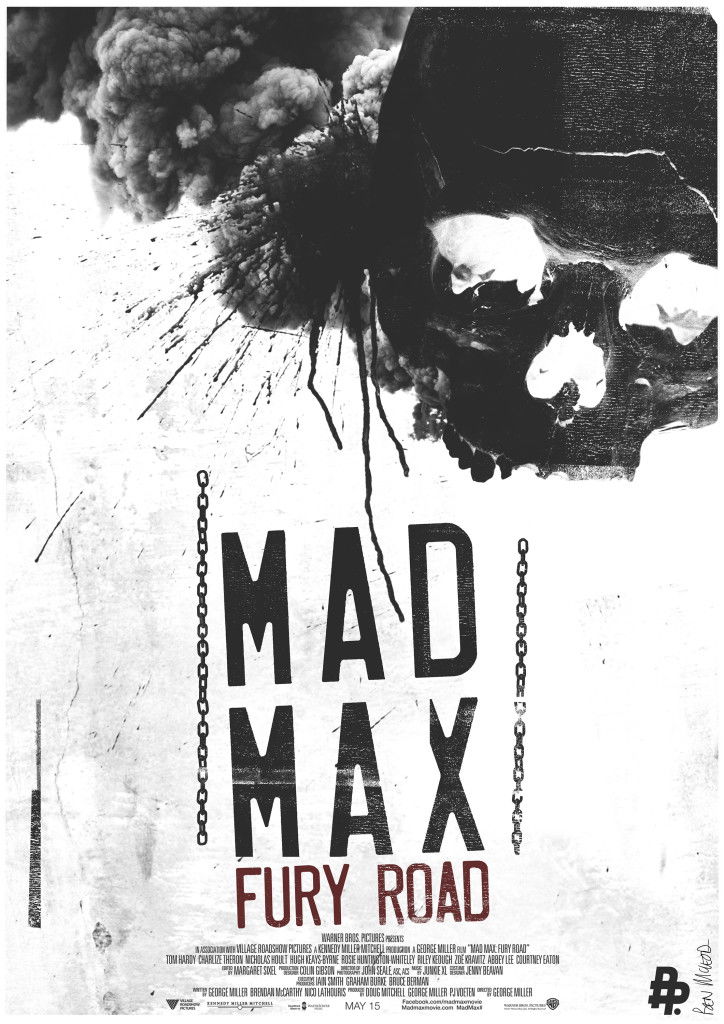 By BEN MCLEOD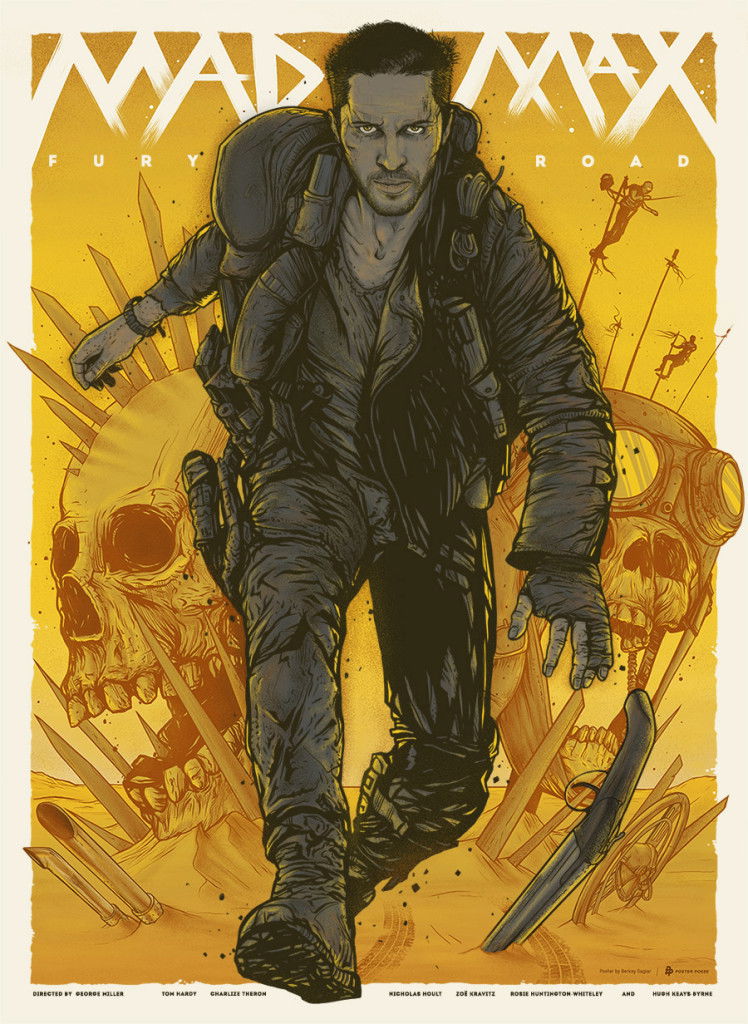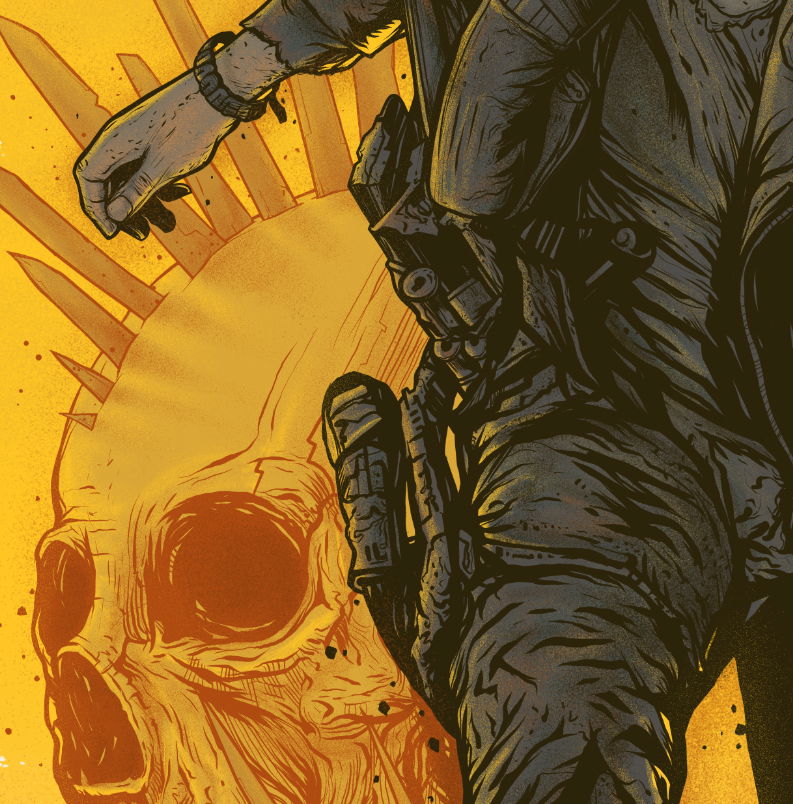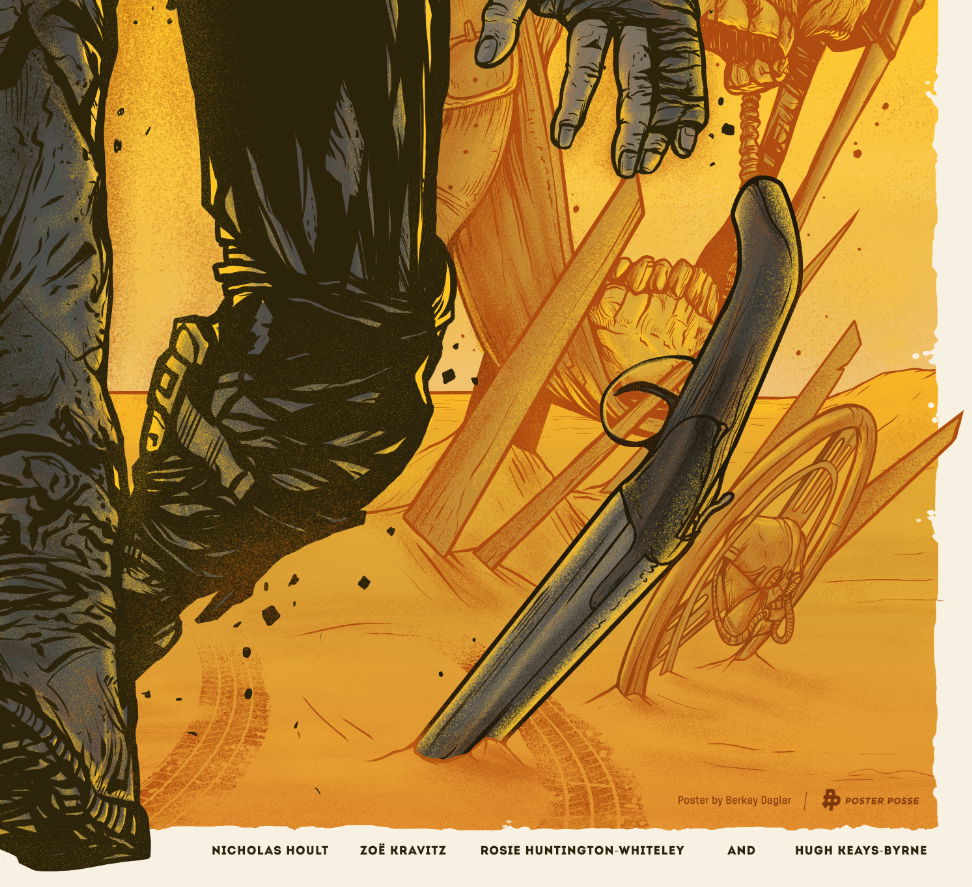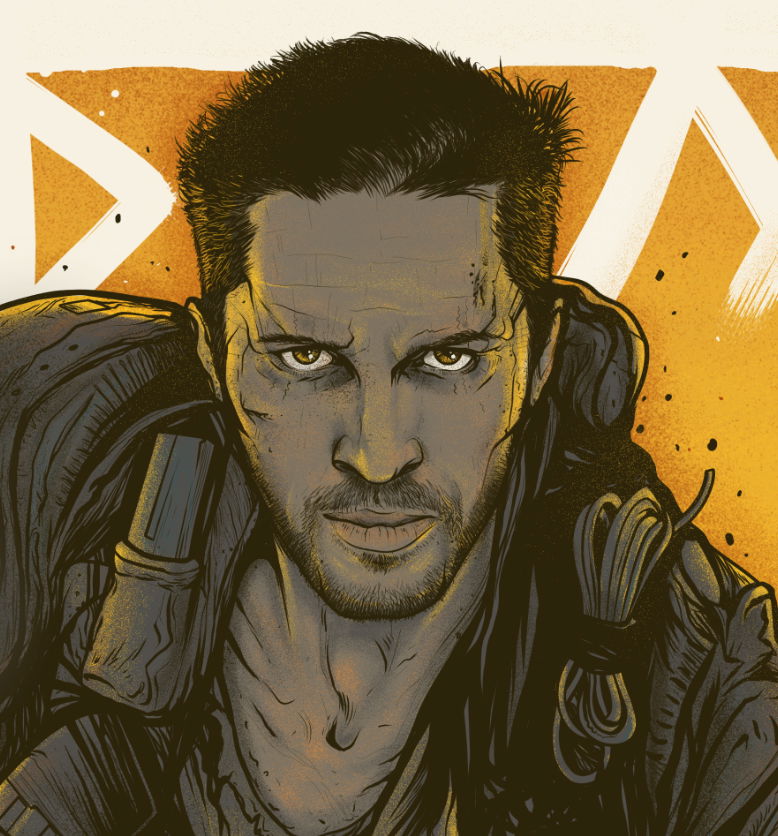 Come back tomorrow and we will give you another batch of glorious, post-apocalyptic posters.  For more information on the film you can follow them on TWITTER, FACEBOOK or check out the OFFICIAL WEBSITE.  MAD MAX: FURY ROAD opens in theaters May 15th, 2015.