Last month we unveiled the first two, (ZOOTOPIA & JUNGLE BOOK) in a series of collectible IMAX tickets, designed by Poster Posse artist, Andy Fairhurst.  Fans snatched up Andy Fairhurst's tickets on each of the opening days and today we get to show you his next collectible ticket.  Regal Cinemas has just revealed the next offering in their collectible ticket series and it is for Disney's wild ride, "Alice Through The Looking Glass."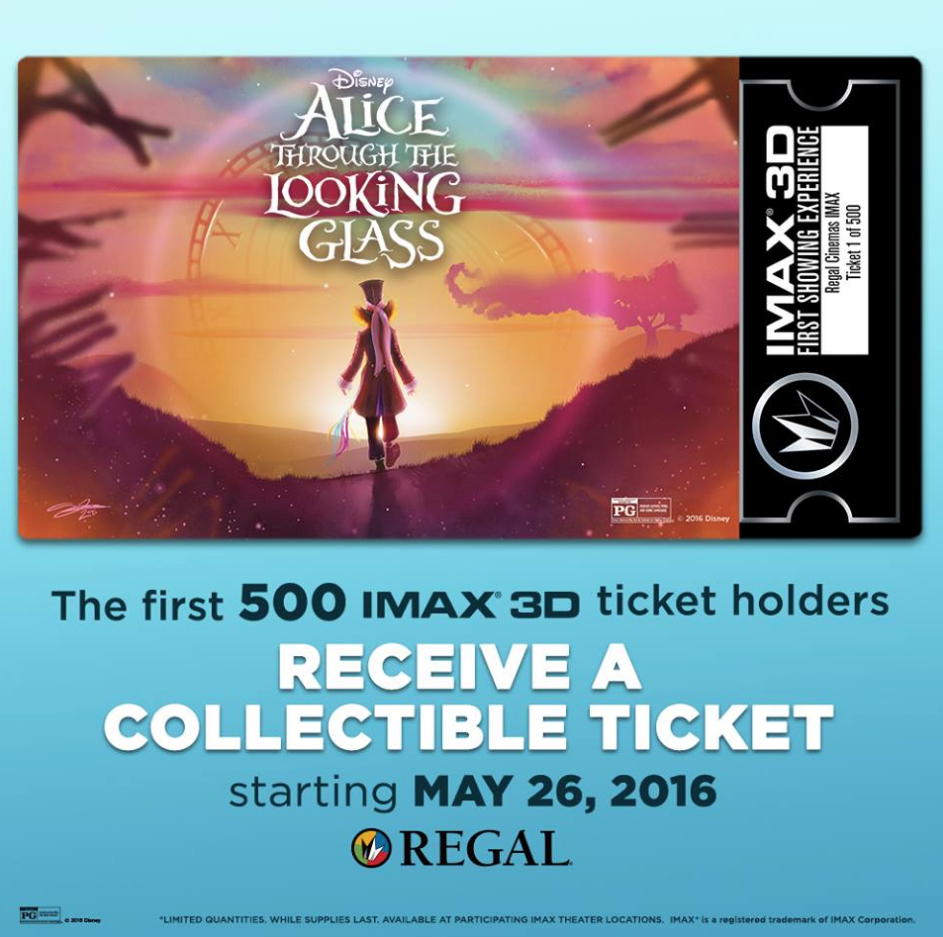 (CLICK HERE to find a theater near you.)
In Disney's "Alice Through the Looking Glass," an all-new spectacular adventure featuring the unforgettable characters from Lewis Carroll's beloved stories, Alice returns to the whimsical world of Underland and travels back in time to save the Mad Hatter. Directed by James Bobin, who brings his own unique vision to the spectacular world Tim Burton created on screen in 2010 with "Alice in Wonderland," the film is written by Linda Woolverton based on characters created by Lewis Carroll and produced by Joe Roth, Suzanne Todd and Jennifer Todd and Tim Burton with John G. Scotti serving as executive producer.
"Alice Through the Looking Glass" reunites the all-star cast from the worldwide blockbuster phenomenon, including: Johnny Depp, Anne Hathaway, Mia Wasikowska and Helena Bonham Carter along with the voices of Alan Rickman, Stephen Fry, Michael Sheen and Timothy Spall. We are also introduced to several new characters: Zanik Hightopp (Rhys Ifans), the Mad Hatter's father and Time himself (Sacha Baron Cohen), a peculiar creature who is part human, part clock.
Here is a look at Andy's full image all stripped down.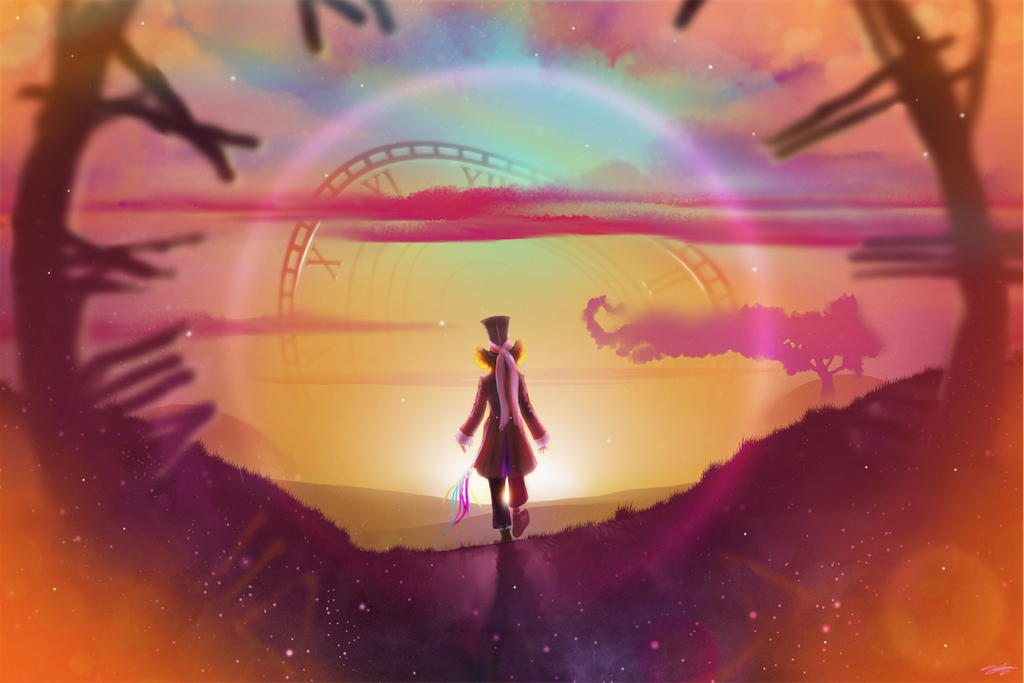 You can follow Andy on TWITTER to stay up to date with all his new releases and check out more of his work on his OFFICIAL WEBSITE and BEHANCE pages.  Click the links below to get all the news and info about Disney's "Alice Through The Looking Glass" and stay tuned to the Poster Posse's OFFICIAL WEBSITE and TWITTER PAGES to see what we have coming up next.
Here is the all new original song by Pink for the film.