It's pretty fair to say that D.C. artist, Tracie Ching is a HUGE fan of Wes Anderson and his work.  For the past five years she has turned in some fantastic art for Spoke Art Gallery's annual Wes Anderson tribute show, "Bad Dads."  This year she is taking things in a different direction and has started a unique Kickstarter campaign to help her see the project through to its fruition.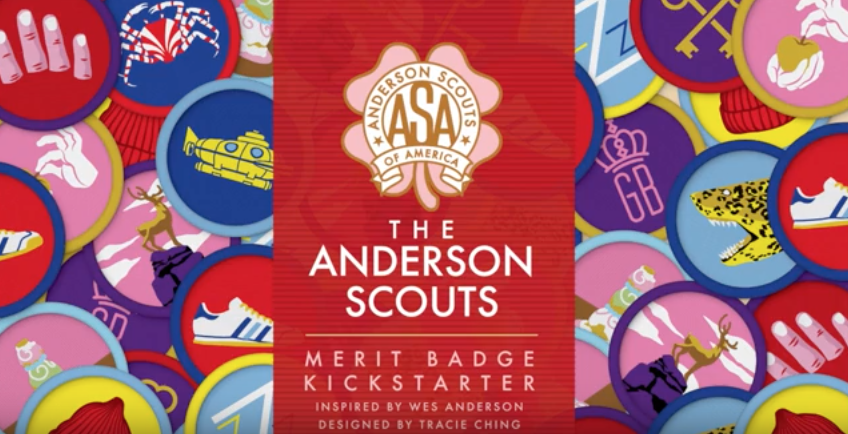 Sit back and watch as Tracie explains exactly what she wants to do.  We're pretty confident that you will agree, this is one kick-ass Kickstarter that NEEDS to reach its goal!
I don't know about you but I'm TOTALLY down to join the Anderson Scouts.  Just look at these amazing badges!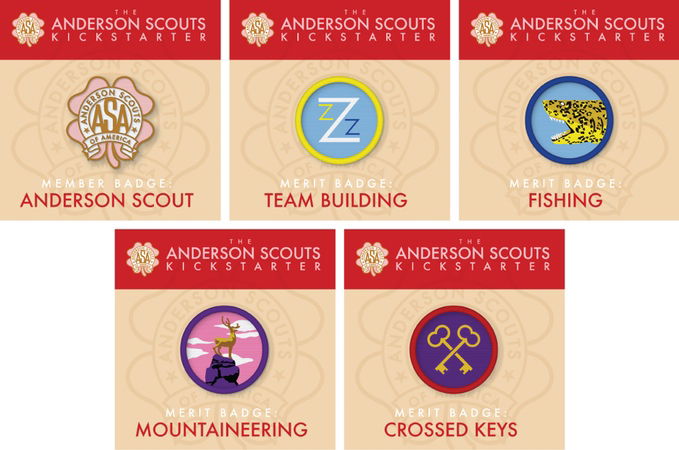 As with all Kickstarter campaigns, this one has a ton of awesome pledge levels.  Our favorite is the $70 pledge level where you get a hand signed and numbered Kickstarter-exclusive reprint of one of Tracie's most popular prints, "The Life Aquatic."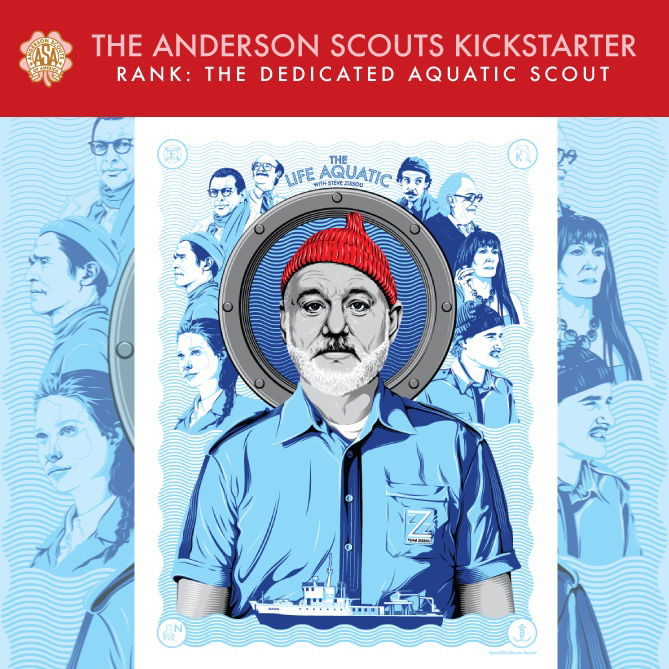 CLICK HERE to get more info from her official KICKSTARTER PAGE.  Be sure to follow Tracie on TWITTER for updates about NEW projects as she continuously amazes us with project after project after project.