"They don't advertise for killers in the newspaper. That was my profession. Ex-cop. Ex-blade runner. Ex-killer"
In 1982, director Ridley Scott gave us a visual smorgasbord of awesomeness with his spectacular, futuristic, film, "Blade Runner."  This past weekend Spoke Art Gallery in San Francisco hosted a double feature at the Roxie theater.  Blade Runner and Brazil were the films showcased and they asked Tracie Ching to come up with a print paying homage to "Blade Runner" and as you would imagine, it's downright awesome.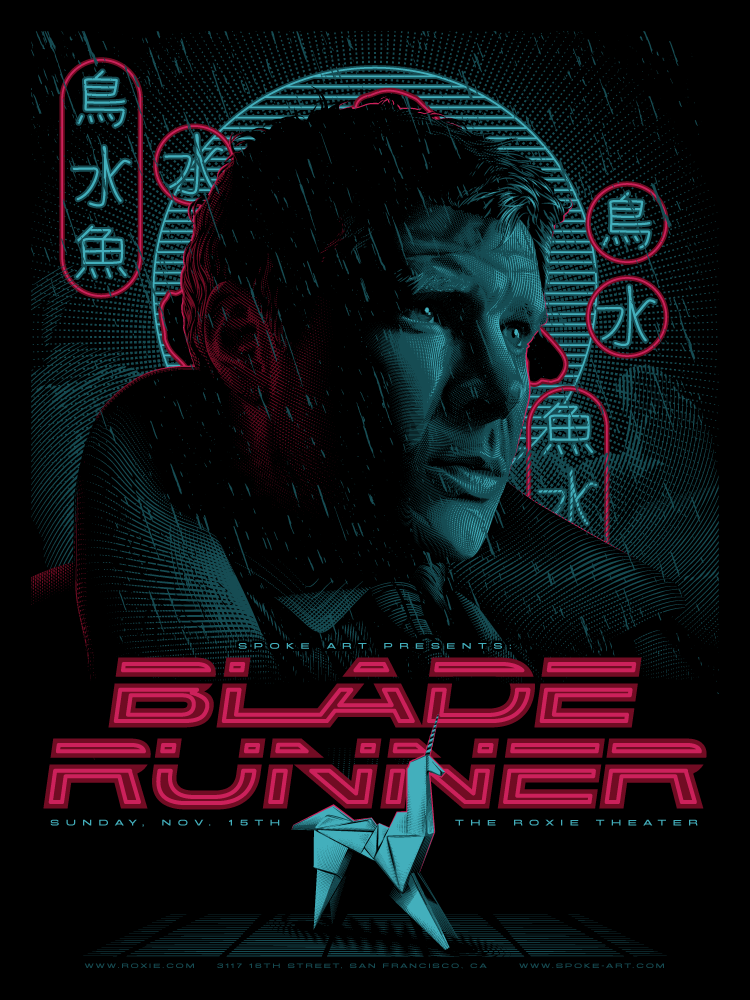 "Blade Runner" by Tracie Ching
18×24″ silkscreen print designed for Spoke Art Gallery
Be on the lookout because limited quantities should make their way online.  "Blade Runner" is one of our favorite films so our fingers are crossed that we can get one.  Follow SPOKE ART GALLERY and TRACIE CHING on TWITTER for updates on if this happens or not.