Tracie Ching and Phone Booth Gallery have just collaborated on a new print that is perfect for Valentine's Day.  Titled, "All I Long For" this risograph print is a typographical representation of a line from the classic Frank Sinatra song, "Fly Me To The Moon."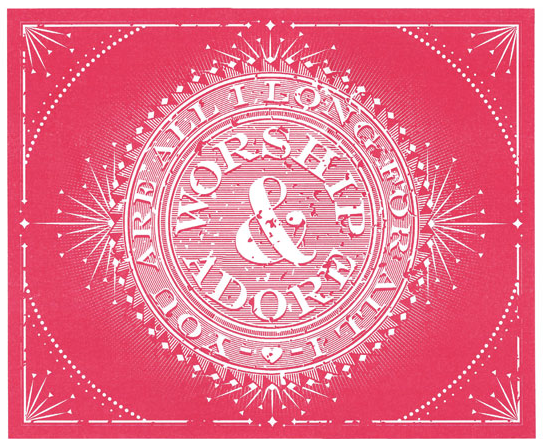 "All I Long For" by Tracie Ching
1 Color Risograph on
100lb Strathmore Vellum Bristol
Signed and Numbered
Size: 11 x 14 inches
Edition: 100
Follow Tracie on TWITTER to stay up to date on new releases and upcoming gallery shows.  Also, if you are in the Harrisburg, PA area on Saturday, February 21, 2015, you should stop by the Midtown Scholar Bookstore for "Coffee & Critique with Tracie Ching."  This event is free and open to everyone. The review will start at 8:30AM (come early to grab yourself a coffee) and the session will end around 9:30AM.  Later that afternoon she will also do a special presentation talking about her work and process.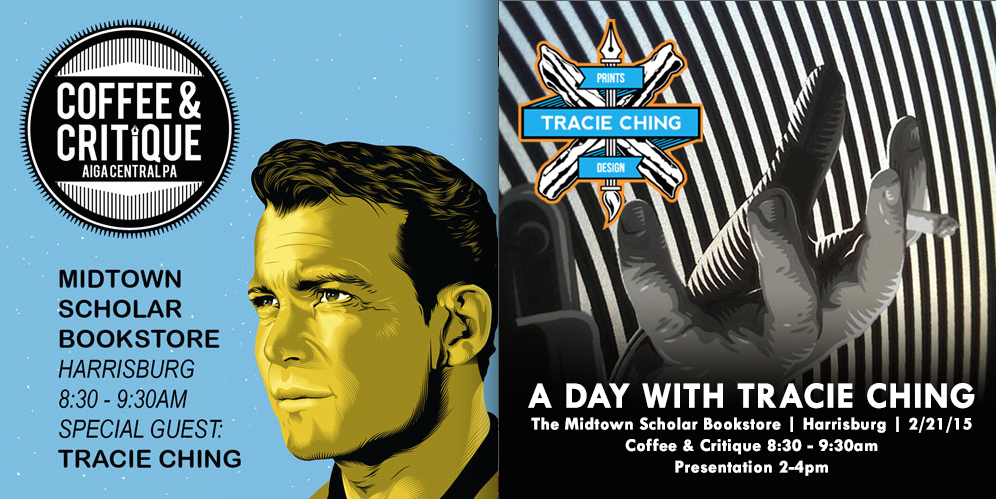 Here is the official description from the AIGA, Central PA website.
Born in Hawaii, raised in New Jersey, and living in DC, there are few things Tracie Ching likes better than eating ham, being a dork, and creating screen prints based on beloved pulp culture icon. She has a special penchant for movie posters that imbue digital and vector imaging with an incredible level of detail and handiwork. Ching's clients include TIME Magazine, AMC, Popular Mechanics, Sony Pictures, Google, Adidas and more.
Saturday, February 21, 2015
2:00 PM – 4:00 PM
The Midtown Scholar Bookstore
1302 North 3rd Street
Harrisburg, PA 17102
Tracie Ching is coming to Harrisburg to spend the with us. She will join us for a special Coffee & Critique in the morning and in the afternoon, she will present her proces and work with industry stories and insights. Register here to join us for this exclusive presentation. This event is Free, but seating is limited!