"The power that we are dealing with here… is immeasurable."
-Orson Krennic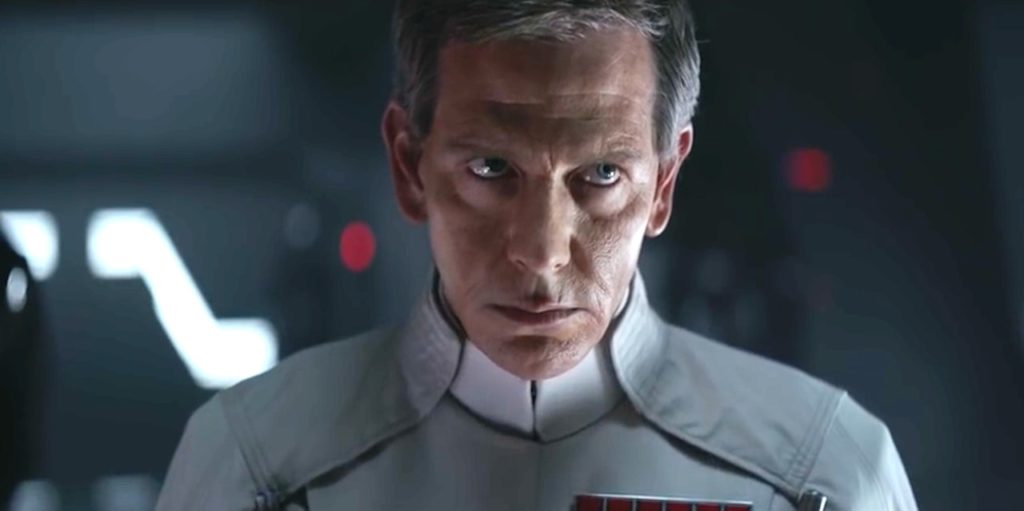 Yesterday we launched Phase 1 of our tribute to "Rogue One: A Star Wars Story" as well as our sweepstakes to win a poster. Given the response, it's safe to say that fans can NEVER get enough of ANYTHING Star Wars related so we are pleased to come back and offer up Phase 2 for your viewing pleasure. From day one director Gareth Edwards said this was a war movie first and a Star Wars film second, which, if you think about it, is a pretty bold statement to make. That being said, given the plot/ storyline, and with the major early props the film is getting already, it was the right call. In a recent interview with ComicBook.com Edwards had this to say.
"When we started this whole process, it was all about 'how are we going to make this different from the saga?' We started from the ground and experimenting – we took photographs from Vietnam and WWII and we used Photoshop and put in Rebel helmets and blasters in on the soldiers, and it looked really interesting," Edwards said at the press junket for Rogue One. "Everyone that came into the building looked at these photos and said, 'Oh my God, wow, I need to see that film.' The studio loved it, everybody loved it, and they said, 'just go make that.'" – Gareth Edwards

Like Phase 1, we will be holding a sweepstakes for Phase 2 where fans can win a poster from that phase.  (Congratulations to Michaelangelo Miller who won Rich Davies print!) Entering is simple but you must do each of the things below to be considered for each day's random drawing:
Retweet your favorite image along with the artist's official Twitter tag and include the message,

"I just entered the #PosterPosseRogueOneSweepstakes"

We have included each artist's Twitter tag below their image to make it easier for you.

LIKE the image that is your favorite, tag a friend's Instagram and include the message, "I just entered the #PosterPosseRogueOneSweepstakes, you should too!"
Each day we will announce a winner on Twitter at 8 PM MST.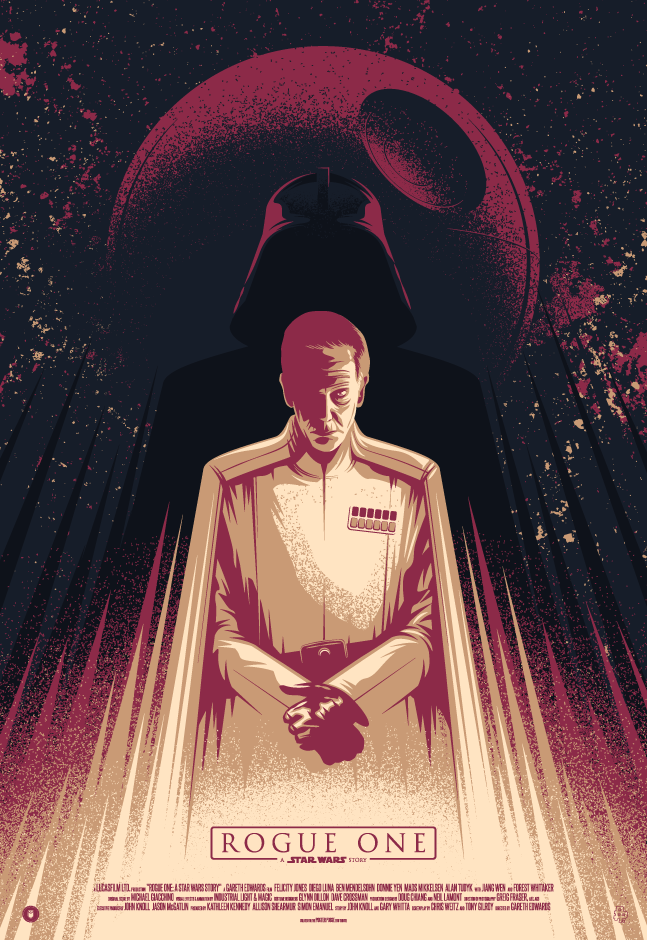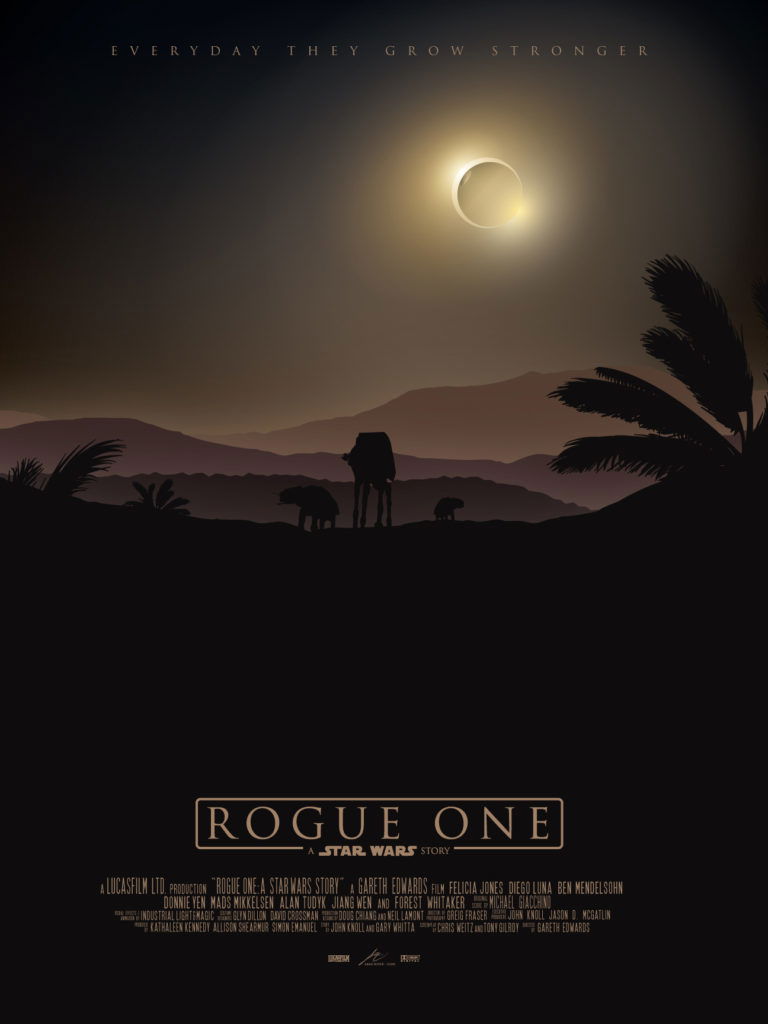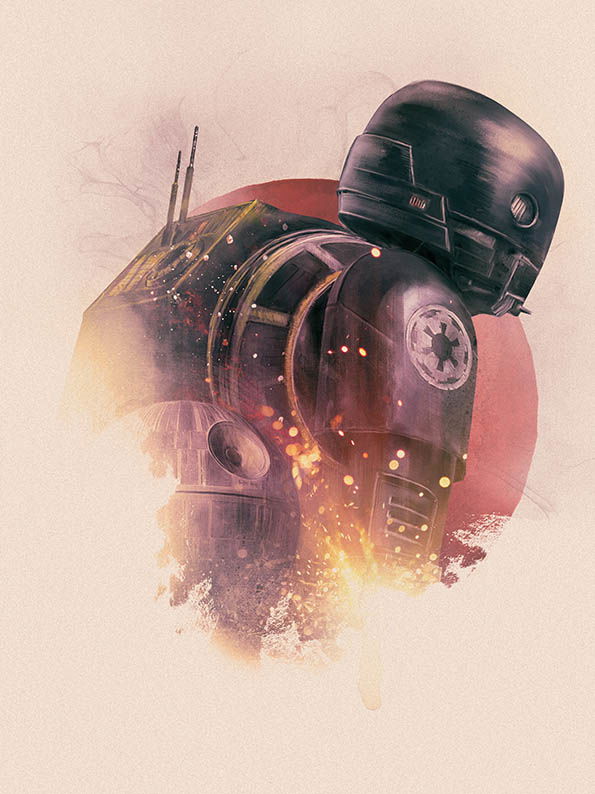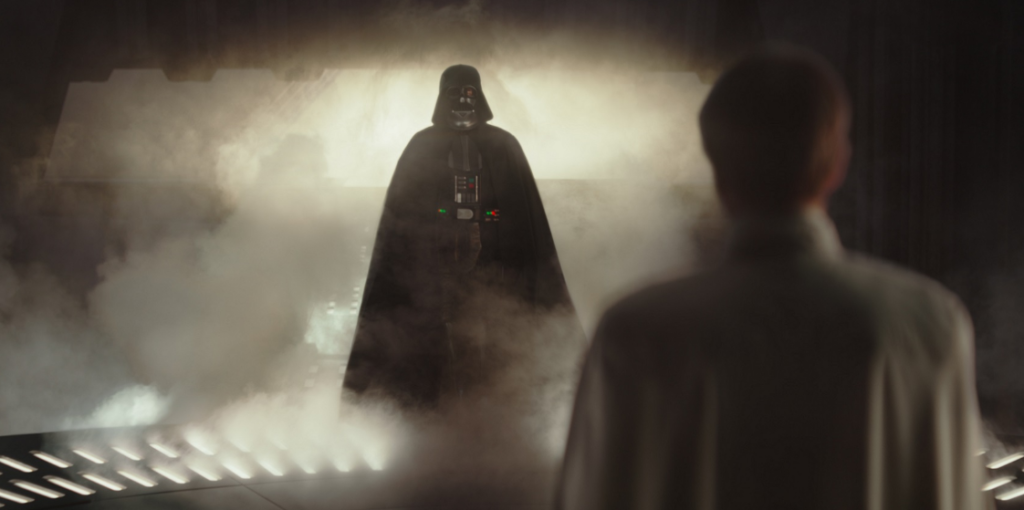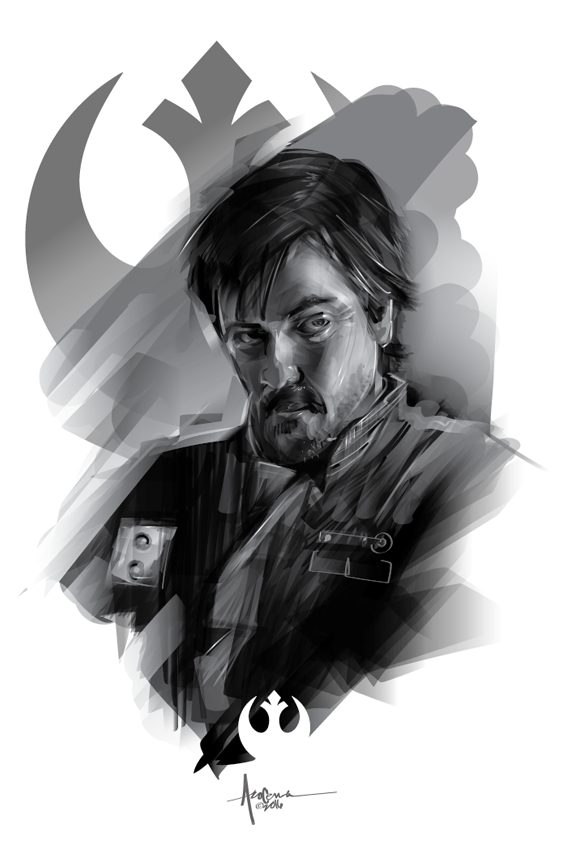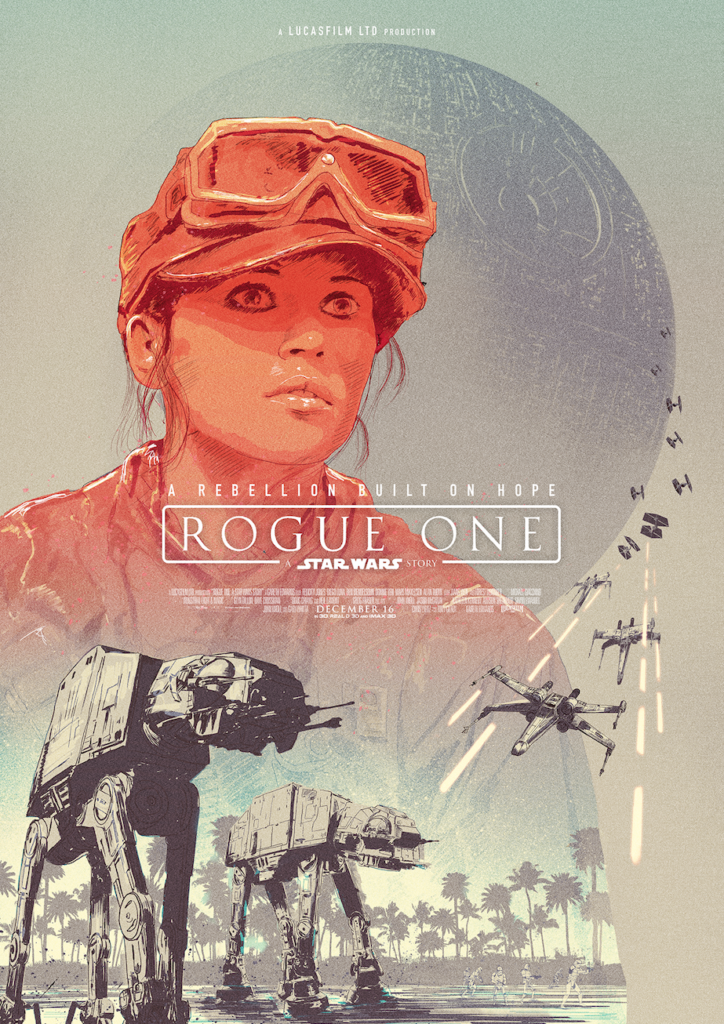 Be sure to enter our sweepstakes so you can win one of these posters and stay tuned for more!  Let us know which posters are your favorites down in our comments section below.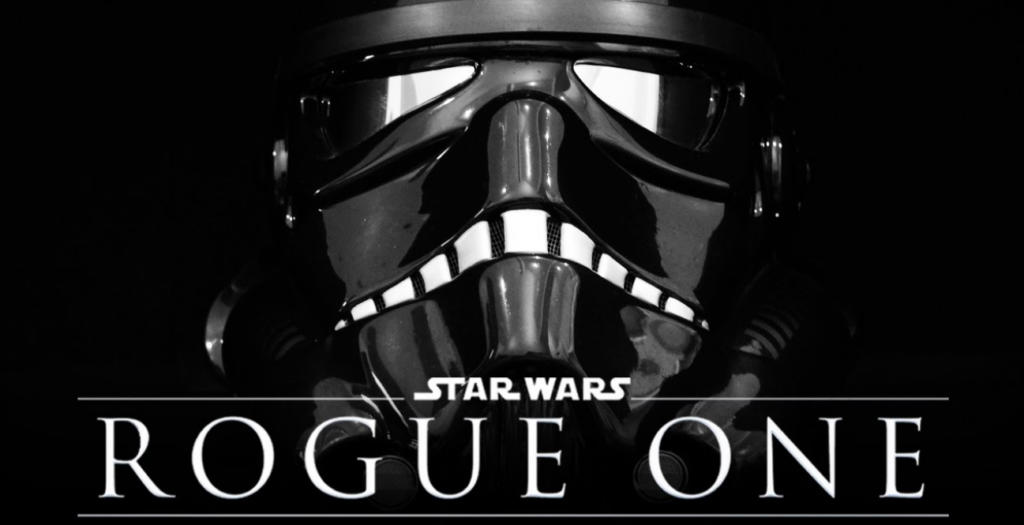 Save
Save
Save
Save
Save