"Step out of the history that is holding you back. Step into the new story you are willing to create." – Oprah Winfrey
Since our 2017 Women's History Month tribute, a LOT has happened.  #MeToo and #TimesUp campaigns are empowering women like never before.  Their voices are being heard, long overdue changes are being made, and their strength and determination is inspiring others.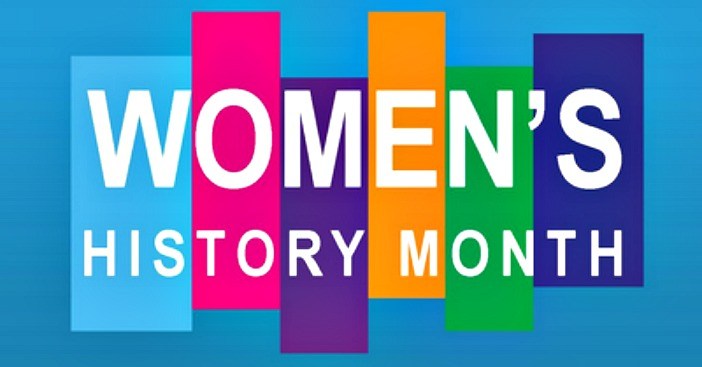 For our tribute we have asked artists to portray women that they feel embody the characteristics of strong, inspirational, fun, powerful women.  Whether it's through their character, actions or words, these women have made or continue to make a difference.  This year we had some sensational art submitted by Poster Posse Pros as well as some guest artists:  Rafal Rola, Chris Malbon, Ben Mcleod, Neil Davies, Freya Betts, Laura Racero, Michelle Karyl Nerona, Jemma Klein, Kodey Bell, Bella Grace and Rachel Sinclair.
The first woman we are paying homage to is none other than Carrie Fisher.  Born on October 21, 1956, Carrie is the daughter of Debbie Reynolds and Eddie Fisher.  She was a writer, humorist and of course, an actress.  She rose above her bipolar disorder and drug addiction issues to become a respected force in the entertainment industry.  She always called it like she saw it and described herself as an "enthusiastic agnostic who would be happy to be shown that there is a God."
Fisher was also a strong advocate for some great causes including: LGBT rights, was an honorary board member for the International Bipolar Foundation, she was a staunch supporter of animal rights and contributed to HIV and AIDS foundations.
Fisher's film career began in 1975 with the film "Shampoo" and spanned 43 years ending in 2018 with an upcoming film called "Wonderwell."  She wrote 4 novels, 4 non fiction, 3 screenplays, and 3 plays.  She won the Saturn Awards President's award in 1990 as well as a Grammy in 2018 for Best Spoken Word Album, "The Princess Diarist."  Aside from those, she was also nominated for a BAFTA award, and Emmy awards.
Next up we have two fantastic images of Vivienne Westwood.  Vivienne has been a dominant force in fashion design and has been called a modern-day female impresario. She has campaigned for nuclear disarmament, worked with PETA, is an ambassador for clean energy, been a voice against climate change and for civil rights groups.  She won the British Fashion Designer of the Year in 1990, 1991 and 2006 and her style was a mainstay in the 70's U.K. punk movement, specifically the Sex Pistols.  She once said, "I was messianic about punk, seeing if one could put a spoke in the system in some way."  Marion Cotillard, Princess Eugenie, and Pharrell Williams are among some that have worn her work and it has also been featured in the film adaptation of Sex and the City back in 2008.  She is a British cultural icon and was awarded an OBE (Order of the British Empire) which goes to citizens who has made a significant achievement for the United Kingdom. Yep, you can call her Dame Vivienne Westwood the next time you run into her.
Kelsey Lu is a singer and classically trained cellist based in Brooklyn, N.Y..  Her work has been called avant-garde, emotive and guttural and it's quite unique and captivating.  She is the daughter of two devout Jehovah's Witnesses who launched her on her musical career at an early age.  She is a self-proclaimed "late-bloomer" who doesn't like things that are gender binding and believes in freedom of choice for all.  In an interview for Pitchfork she was asked, "What does it physically feel like to play the cello?"  She responded, "We have this language with each other where it's like another limb, an extension of myself.  Sometimes it feels like I'm playing water. When I'm sliding my fingers across it, I feel like I'm rubbing my hands at the bottom of the sea, scraping the sand."  In an interview for Teen Vogue she described her sound as "Luthereal."  "It stems from the word Ethereal," she explains, "which means, extremely delicate and light in a way that seems not to be of this world. When I perform, I feel like I'm tapping into things unseen."
Michelle LaVaughn Robinson Obama is a lawyer and writer but you probably know her better as the First Lady of the United States from 2009 – 2017.  Despite neither of her parents attending college, she went to Princeton University where she majored in sociology and minored in African American studies, graduating cum laude with a Bachelor of Arts.  She then went to Harvard Law School where she earned her Juris Doctor degree making her the third First Lady with a post graduate degree.
She has been an advocate for poverty awareness, diversity in schools and politics, a strong proponent for LGBT rights and same sex marriage, education, nutrition, physical activity, healthy eating as well as a fashion icon.  Before becoming the First Lady she worked in the public sector as Chicago as an Assistant to the Mayor, as Assistant Commissioner of Planning and Development, served on the board of directors of the Chicago Council on Global Affairs,  and as the Executive Director for the Chicago office of Public Allies.
It should come as no surprise that she is a strong advocate for women's rights and in 2009 she was named as Barbara Walter's "Most Fascinating Person Of The Year."  Her support of military families became a personal mission and for her efforts, she was awarded the Jerald Washington Memorial Founders' Award in 2012 and again in 2015.
Dian Fossey is arguably one of the most well known conservationists as well as one of the foremost primatologists, right alongside Jane Goodall.  Her work with the study and preservation of mountain gorillas is practically legendary.  Her 1983 book, "Gorillas In The Mist" was adapted into a feature film in 1988 with Sigourney Weaver playing Dian in the movie.
In 1967 she established a remote rainforest camp called the Karisoke Research Center and the locals dubbed her "Nyirmachabelli" which loosely translates to "The woman who lives alone on the mountain."  She worked to preserve gorilla habitats and established the Digit Fund, which financed patrols to destroy poachers traps.
Here is what artist Laura Racero had to say about her piece and Dian's work.  "It's titled "Living Legacy", in reference to the gorillas whose survival Dian struggled to ensure. It's not exactly a portrait of the primatologist, but a tribute to her work, her courage and her life as something that goes beyond her temporal physical presence in this world. Because her legacy still beats and it's our responsibility to make sure it stays that way."
Doctor Who is one of the most successful and long running TV series of all time but when it returns later this year, it will embark on a new journey.  When it returns, there will be a new Doctor in the Tardis and it shall be, for the very first time, a woman.  Jodie Whittaker will play the 13th Doctor and she will be breaking new ground as the first female incarnation of the character. As with past Doctors, Whittaker will bring her own uniqueness to the often quirky character but her strength and perseverance will be a beacon to others throughout time and space.
Artist Jemma Klein turned in this piece featuring Lillian Bilocca and here is what she had to say about this inspiring woman.
'This is an illustration of Lillian Bilocca (Big Lil), who organised one of the most successful British civil action campaigns of the 20th century. After three fishing trawlers were lost at sea killing 58 men, a group of women named the 'Headscarf Revolutionaries' dedicated themselves to fight for decent health and safety standards in what was then one of the most dangerous industries in the world. A petition was signed by 10,000 people in 3 days calling for change. They picketed the port, lobbied ministers in London and stopped unsafe trawlers going to sea until the owners agreed to the changes. For their efforts, she and her fellow 'Headscarf Revolutionaries' were met with disdain, misogyny and even death threats by some men and trawler owners. She was blacklisted and never worked in the fishing industry again. But the campaign worked. The law was changed, and thousands of lives were undoubtedly saved.'
Utilizing digital colored pencils and watercolors, artist Rachel Sinclair has chosen astronaut Eileen Collins as her inspiration for Women's History Month and after reading about Elieen's accomplishments, it's easy to see why.  Elieen is a retired test pilot and Colonel in the USAF as well as a retired astronaut.  She was the first female pilot in 1995 and first female commander of a Space Shuttle in 1999.  Here is a list of her awards and honors:  Air Force Master Astronaut badge, Defense Superior Service Medal, Legion of Merit, Distinguished Flying Cross, Defense Meritorious Service Medal, Air Force Commendation Medal with cluster, NASA Outstanding Leadership medal, NASA Space Flight Medal with three clusters, National Defense Service Medal with star, Global War on Terrorism Service Medal, the Free Spirit award, National Space Trophy, and the Armed Forces Expeditionary medal.
Collins is an inductee in the National Women's Hall of Fame and has an honorary Doctor of Science degree from Elmira College.  Collins is also a member of the United States Astronaut Hall of Fame.
There is much intrigue and speculation as well as wonder regarding Amelia Earhart's disappearance in 1937 but that is only part of her story.  Here are her flying records and achievements:
Woman's world altitude record: 14,000 ft (1922)
First woman to fly the Atlantic Ocean (1928)
Speed records for 100 km (and with 500 lb (230 kg) cargo) (1931)
First woman to fly an auto gyro (1931)
Altitude record for autogyros: 18,415 ft (1931)
First person to cross the United States in an autogyro (1932)
First woman to fly the Atlantic solo (1932)
First person to fly the Atlantic twice (1932)
First woman to receive the Distinguished Flying Cross (1932)
First woman to fly nonstop, coast-to-coast across the U.S. (1933)
Women's speed transcontinental record (1933)
First person to fly solo between Honolulu, Hawaii and Oakland, California (1935)
First person to fly solo from Los Angeles, California to Mexico City, Mexico (1935)
First person to fly solo nonstop from Mexico City, Mexico to Newark, New Jersey (1935)
Speed record for east-to-west flight from Oakland, California to Honolulu, Hawaii (1937)
First person to fly solo from the Red Sea to Karachi (1937)
Earhart was a successful and heavily promoted writer who served as aviation editor for Cosmopolitan magazine from 1928 to 1930. She wrote magazine articles, newspaper columns, essays and published two books based upon her experiences as a flyer during her lifetime:
20 Hrs., 40 Min. (1928) was a journal of her experiences as the first woman passenger on a transatlantic flight.
The Fun of It (1932) was a memoir of her flying experiences and an essay on women in aviation.
Last Flight (1937) featured the periodic journal entries she sent back to the United States during her world flight attempt, published in newspapers in the weeks prior to her final departure from New Guinea. Compiled by her husband GP Putnam after she disappeared over the Pacific, many historians consider this book to be only partially Earhart's original work.
There is no mistaking the contributions to media by this powerful woman and if there ever was a dictionary with the term "ALPHA FEMALE" in it, her picture would be alongside the definition.  Oprah Winfrey is a talk show host, actress, producer, philanthropist and inspiration for women proving that hard work and dedication are a path to success.  Her talk show was the highest rated TV program of its kind and she has stared in films including "The Color Purple," "Lincoln," "Beloved," "Selma," and most recently, "A Wrinkle in Time."
Oprah's success has also garnered her the distinction as the first black woman billionaire in the world back in 2003.  Time has called her "one of the most influential people," USA Today called her the most influential black person of the previous quarter-century, Forbes named her the most powerful celebrity in 2005, 2007, 2008, 2010, and 2013.
She has been a strong proponent for the LGBT community, supported the March for Our Lives student demonstration in favor of gun control, she has given over 400 scholarships to Morehouse College, she has donated $12 million to the Smithsonian's National Museum of African American History & Culture and has given away $400 million to educational causes.  Winfrey also invested $40 million to establish the Oprah Winfrey Leadership Academy for Girls in South Africa.  Basically, she has a lot of money and does a lot of good with it.
Winfrey has been nominated and or won many awards including Academy Awards, Daytime Emmy Awards, Golden Globes, NAACP image awards, Primetime Emmy Awards as well as Tony Awards, The Jefferson Award for Public Service, Peabody Award, and The Presidential Medal of Freedom.
Basically she is well loved, respected and goes out of her way to use her influence to help others.
For this one Bela has chosen some fantastic, strong, heroines from film who would most definitely support the TIMES UP movement.