…and to SHOW that love and respect, we did a month long tribute during "Women's History Month" in March.  We invited guest artists to help us celebrate brilliant, gifted, inspirational, funny, women from real life and the pop culture world.  The end result was a lot of fantastic images that we shared throughout the month via our TWITTER and FACEBOOK social media feeds.  Here is a look at all the art gathered up in one glorious galley for your viewing pleasure along with a little Wiki info about each outstanding individual.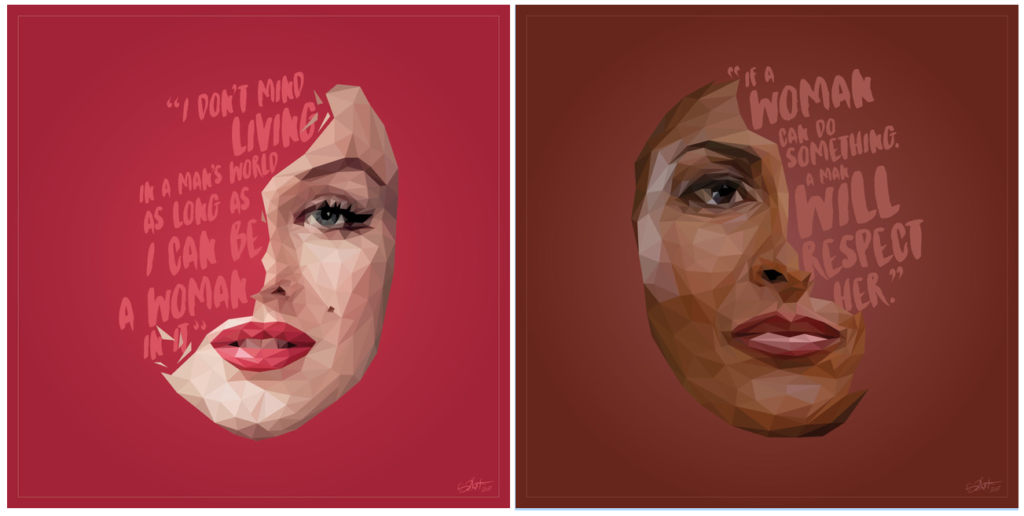 Marilyn Monroe and Pam Grier by Poster Posse Pro Simon Delart
Marilyn Monroe (born Norma Jeane Mortenson; June 1, 1926 – August 5, 1962) was an American actress and model. Famous actress who became one of the most popular sex symbols of the 1950s, emblematic of the era's attitudes towards sexuality. Although she was a top-billed actress for only a decade, her films grossed $200 million by the time of her unexpected death in 1962. She continues to be considered a major popular culture icon.
Pamela Suzette "Pam" Grier (born May 26, 1949) is an American actress. She became known in the early 1970s for starring in a string of women in prison and blaxploitation films like The Big Bird Cage (1972), Coffy (1973), Foxy Brown (1974) and Sheba Baby (1975). She starred in Quentin Tarantino's film Jackie Brown, for which she received a Golden Globe nomination for Best Actress. She has also been nominated for a SAG Award as well as a Satellite Award for her performance in Jackie Brown. Grier is also known for her work on television, for 6 seasons she portrayed Kate 'Kit' Porter on the television series The L Word. She received an Emmy Award nomination for her work in the animated program Happily Ever After: Fairy Tales for Every Child. Rotten Tomatoes has ranked her as the second greatest female action heroine in film history. Director Quentin Tarantino remarked that she may have been cinema's first female action star.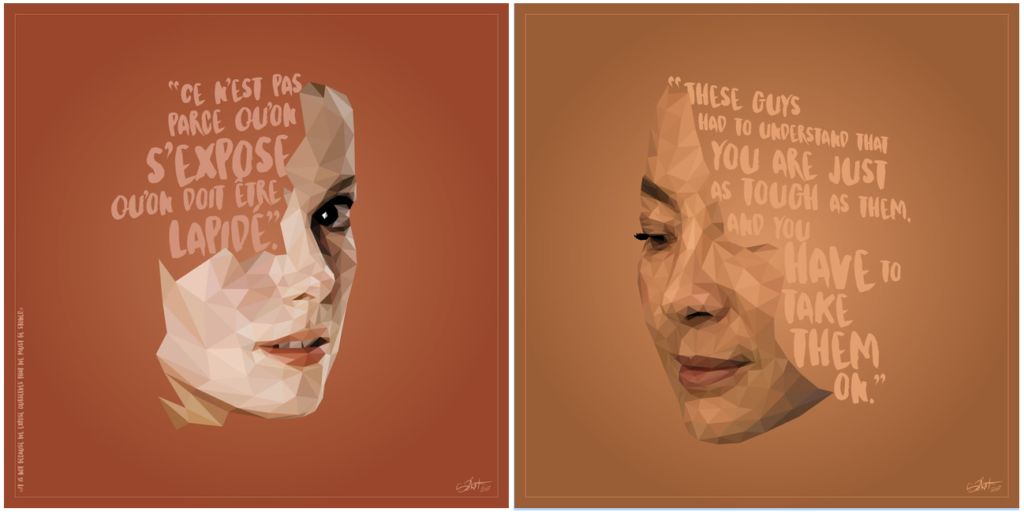 Catherine Deneuve and Michelle Yeoh by Poster Posse Pro Simon Delart
Catherine Deneuve  is a French actress as well as an occasional singer, model and producer. She gained recognition for her portrayal of aloof, mysterious beauties for various directors, including Luis Buñuel, Francois Truffaut and Roman Polanski. In 1985, she succeeded Mireille Mathieu as the official face of Marianne, France's national symbol of liberty. A 14-time César Award nominee, she won for her performances in Truffaut's The Last Metro (1980) and Régis Wargnier's Indochine (1992). She is also noted for her support for a variety of liberal causes.
Michelle Yeoh Choo-Kheng is a Chinese Malaysian actress, best known for performing her own stunts in the Hong Kong action films that brought her to fame in the early 1990s. Born in Ipoh, Malaysia, she is best known in the Western world for her roles in the 1997 James Bond film Tomorrow Never Dies, playing Wai Lin, and the Chinese-language martial arts film Crouching Tiger, Hidden Dragon, for which she was nominated for the BAFTA Award for Best Actress in 2000. In 2008, the film critic website Rotten Tomatoes ranked her the greatest action heroine of all time. In 2009, she was listed by People  – as the only Asian actress – as one of the "35 All-Time Screen Beauties".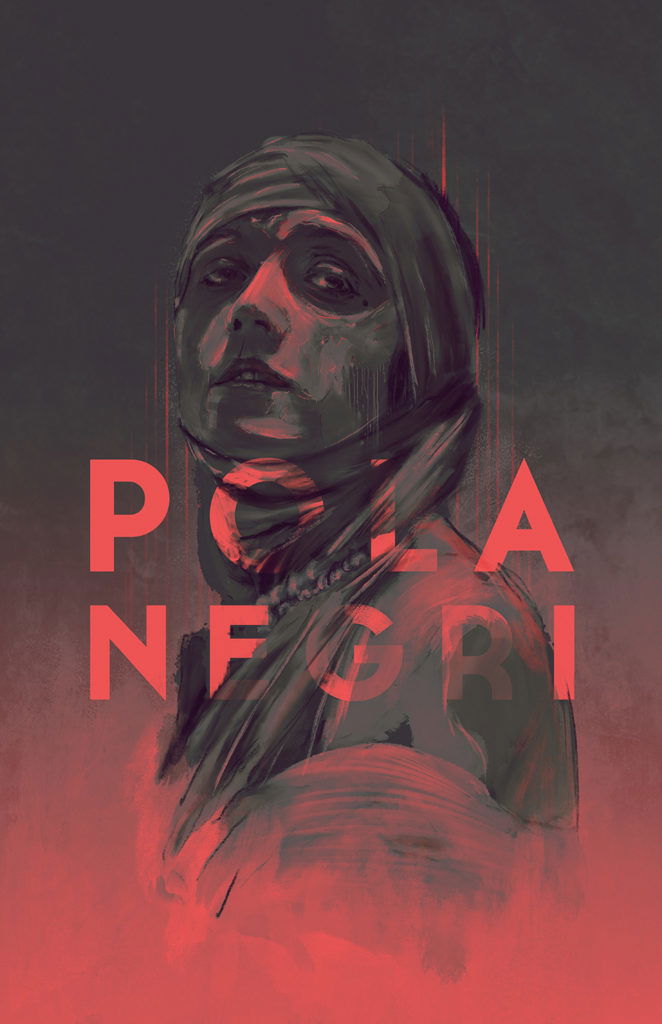 Pola Negri by Poster Posse Pro Rafal Rola
Pola Negri (born Apolonia Chalupec 3 January 1897– 1 August 1987) was a Polish stage and film actress who achieved worldwide fame during the silent and golden eras of Hollywood and European film for her tragedienne and femme fatale roles.  She was the first European film star to be invited to Hollywood, and became one of the most popular actresses in American silent film. Her varied career included work as an actress in theater and vaudeville, as a recording artist, as a ballerina, and as an author.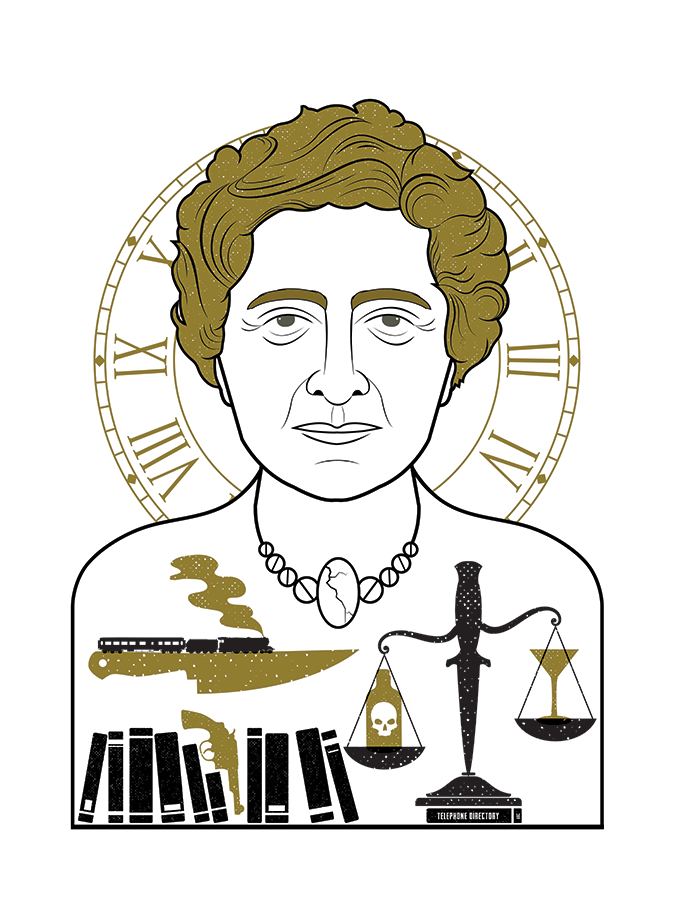 Agatha Christie by Poster Posse Pro Matt Needle
Dame Agatha Mary Clarissa Christie, Lady Mallowan, (née Miller; 15 September 1890 – 12 January 1976) was an English crime novelist, short story writer and playwright. She is best known for her 66 detective novels and 14 short story collections, particularly those revolving around her fictional detectives Hercule Poirot and Miss Marple. She also wrote the world's longest-running play, a murder mystery, The Mousetrap, and six romances under the name Mary Westmacott. In 1971 she was made a Dame for her contribution to literature.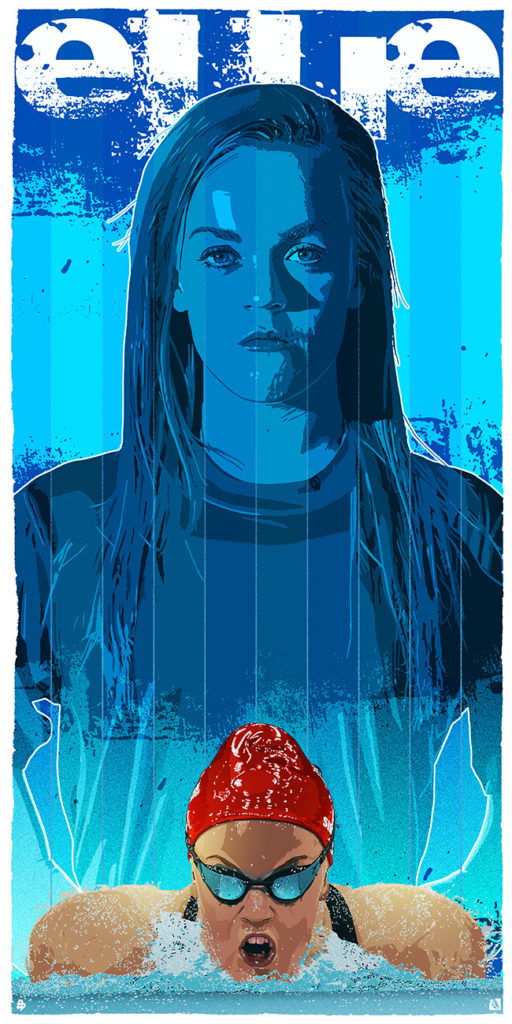 Ellie Simmonds by Poster Posse Pro The Dark Inker
Eleanor May "Ellie" Simmonds, (born 11 November 1994) is a British Paralympian swimmer competing in S6 events. She came to national attention when she competed in the 2008 Summer Paralympics in Beijing, winning two gold medals for Great Britain, despite being the youngest member of the team, at the age of 13. In 2012 she was again selected for the Great Britain squad, this time swimming at a home games in London. She won another two golds in London, including setting a World Record in the 400m freestyle, and a further gold medal at the Rio Paralympics in 2016, this time setting a world record for the 200m medley.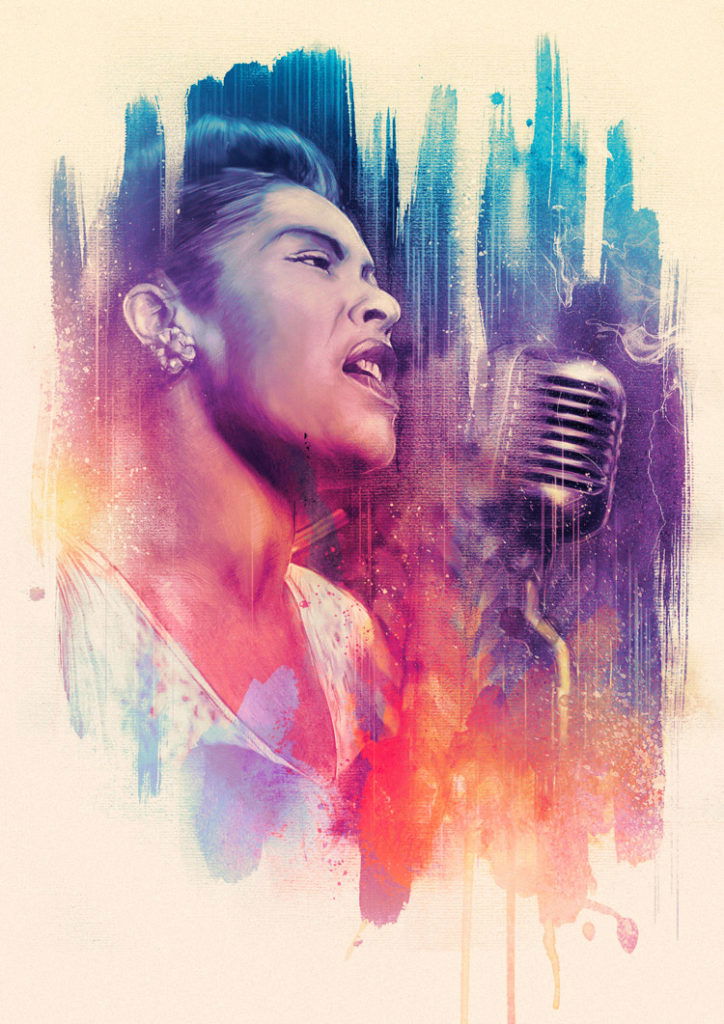 Billie Holiday by Poster Posse Pro Rich Davies
Eleanora Fagan (April 7, 1915 – July 17, 1959), professionally known as Billie Holiday, was an American jazz musician and singer-songwriter with a career spanning nearly thirty years. Nicknamed "Lady Day" by her friend and music partner Lester Young, Holiday had a seminal influence on jazz music and pop singing. Her vocal style, strongly inspired by jazz instrumentalists, pioneered a new way of manipulating phrasing and tempo. She was known for her vocal delivery and improvisational skills, which made up for her limited range and lack of formal music education. There were other jazz singers with equal talent, but Holiday had a voice that captured the attention of her audience.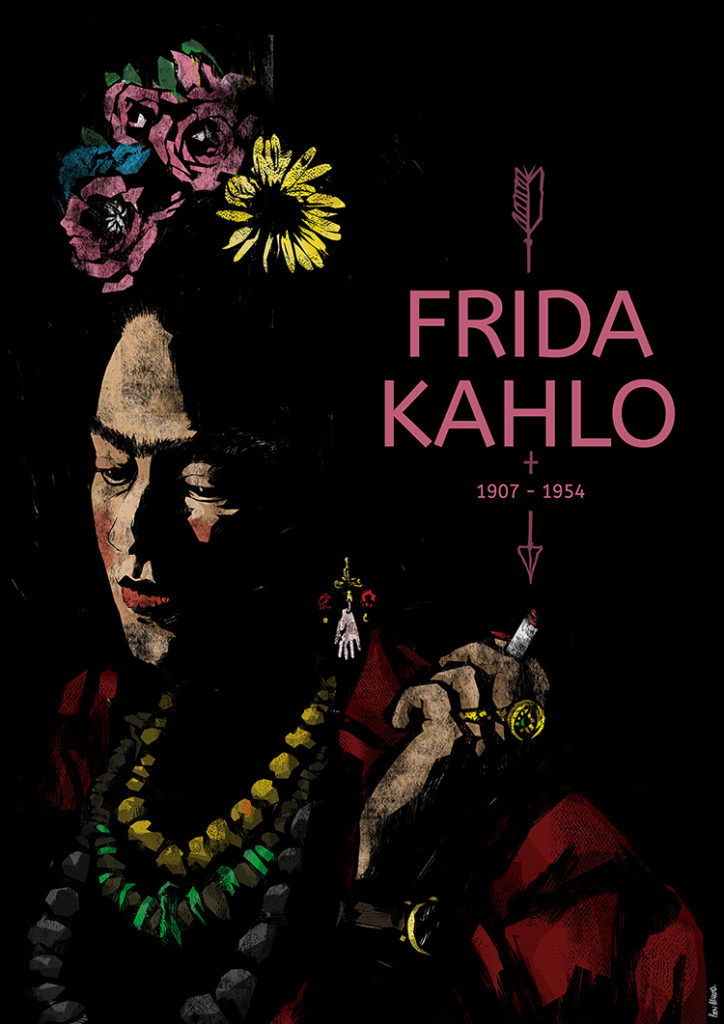 Frida Kahlo by Poster Posse Pro Ben Mcleod
Frida Kahlo de Rivera (July 6, 1907 – July 13, 1954), born Magdalena Carmen Frida Kahlo y Calderón, was a Mexican painter, who mostly painted self-portraits. Inspired by Mexican popular culture, she employed a naïve folk art style to explore questions of identity, postcolonialism, gender, class, and race in Mexican society. Her paintings often had strong autobiographical elements and mixed realism with fantasy. In addition to belonging to the post-revolutionary Mexicanidad movement, which sought to define a Mexican identity, Kahlo has been described as a Surrealist or magical realist. Her work has been celebrated internationally as emblematic of Mexican national and indigenous traditions, and by feminists for what is seen as its uncompromising depiction of the female experience and form.

Eleven and Matilda by Poster Posse Pro Maria Suarez -Inclan
Eleven ("El"), (Pop Culture character from the TV series "Stranger Things")  A young girl with psychokinetic abilities and a limited vocabulary.  It is eventually revealed that she is actually Jane Ives, the biological daughter of Terry Ives. She escaped from Hawkins Laboratory where experiments were being performed on her.
Matilda is a children's novel by British writer Roald Dahl. Matilda won the Children's Book Award in 1988. It was published in 1988 by Jonathan Cape in London, with 232 pages and illustrations by Quentin Blake. It was adapted as an audio reading by actress Kate Winslet, a 1996 feature film directed by Danny DeVito, a two-part BBC Radio 4 programme starring Lauren Mote as Matilda, Nichola McAuliffe as Miss Trunchbull and narrated by Lenny Henry, and a 2010 musical.  In 2012 Matilda was ranked number 30 among all-time children's novels in a survey published by School Library Journal, a monthly with primarily US audience. It was the first of four books by Dahl among the Top 100, more than any other writer.  Matilda is a 4-year-old girl of unusual precocity, but she is often ill-treated or neglected by her parents. In retaliation, she resorts to pranks such as gluing her father's hat to his head, hiding a friend's parrot in the chimney to simulate a burglar or ghost, and secretly bleaching her father's hair. At first, Matilda was evil and used her powers to cause problems.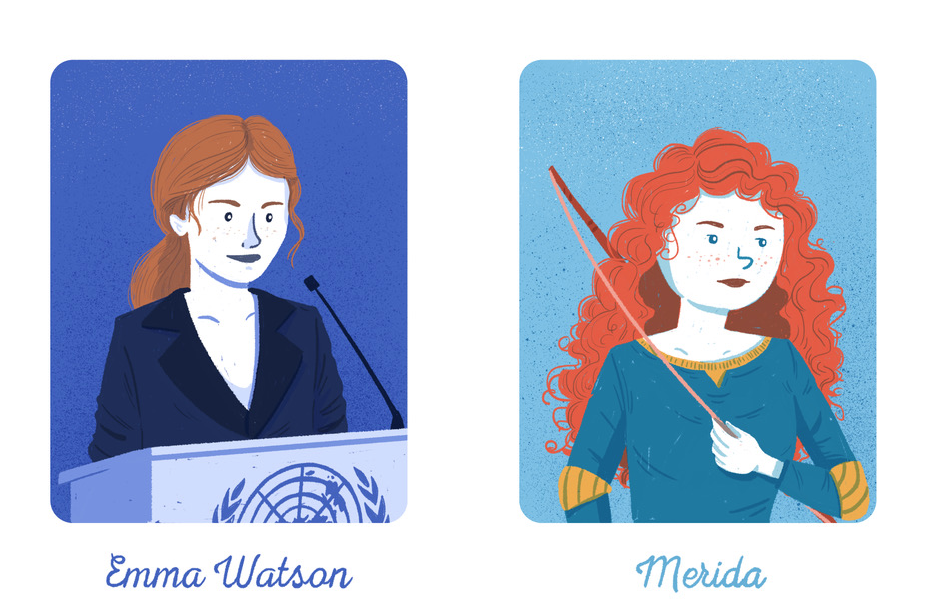 Emma Watson and Merida by Poster Posse Pro Maria Suarez-Inclan
Emma Charlotte Duerre Watson (born 15 April 1990) is a British actress, model, and activist. Born in Paris and brought up in Oxfordshire, Watson attended the Dragon School and trained as an actress at the Oxford branch of Stagecoach Theatre Arts. She rose to prominence after landing her first professional acting role as Hermione Granger in the Harry Potter film series, having acted only in school plays previously.  From 2011 to 2014, Watson split her time between working on film projects and continuing her education, studying at Brown University and Worcester College, Oxford and graduating from Brown with a bachelor's degree in English literature in May 2014. Her modelling work has included campaigns for Burberry and Lancôme. As a fashion consultant, she helped create a line of clothing for People Tree. She was honored by the British Academy of Film and Television Arts in 2014, winning for British Artist of the Year. That same year, she was appointed as a UN Women Goodwill Ambassador and helped launch the UN Women campaign HeForShe, which calls for men to advocate gender equality.
Merida, (Pop Culture character from Disney's film "Brave") :  The brainchild of original director, Brenda Chapman, Merida is Pixar's first female lead. Overall Merida has received good reports from critics, some saying she is "a breath of fresh air among the princesses, and from a culture Disney has not yet explored. She is a good role model for girls who want to get out there and do it. Merida is certainly no damsel in distress and isn't haughty; she is torn between doing what's expected of her and following her heart. The people of Scotland have to accept Merida."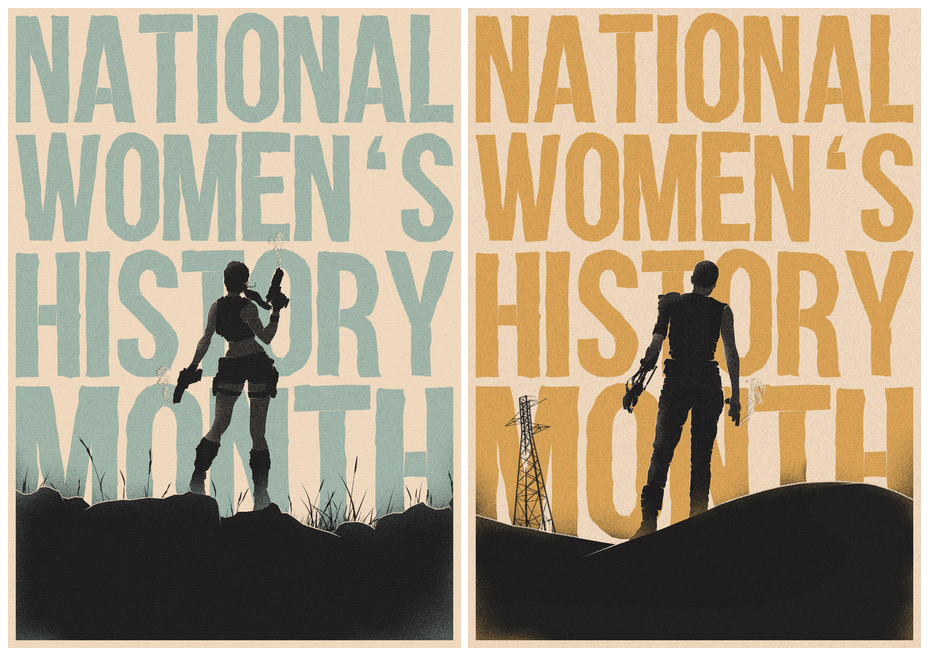 Lara Croft and Imperator SaFuriosa by guest artist Felix Tindall
Lara Croft is a fictional character and the main protagonist of the Square Enix (previously Eidos Interactive) video game franchise Tomb Raider. She is presented as a beautiful, intelligent, and athletic English archaeologist-adventurer who ventures into ancient, hazardous tombs and ruins around the world. Created by a team at UK developer Core Design that included Toby Gard, the character first appeared in the 1996 video game Tomb Raider. She has also appeared in video game sequels, printed adaptations, a series of animated short films, feature films (portrayed by Angelina Jolie), and merchandise related to the series. Official promotion of the character includes a brand of apparel and accessories, action figures, and model portrayals. Croft has also been licensed for third-party promotion, including television and print advertisements, music-related appearances, and as a spokesmodel. As of June 2016, Lara Croft has been featured on over 1,100 magazine covers surpassing any supermodel.
Imperator Furiosa is a fictional character and protagonist of the 2015 film Mad Max: Fury Road. She is a soldier under Immortan Joe, whom she betrays in order to free "The Five Wives", Joe's female concubines (or "breeders").  She meets Max Rockatansky during her journey, and despite initial hostility, the two become allies and team up to drive The Five Wives to a safe environment called The Green Place.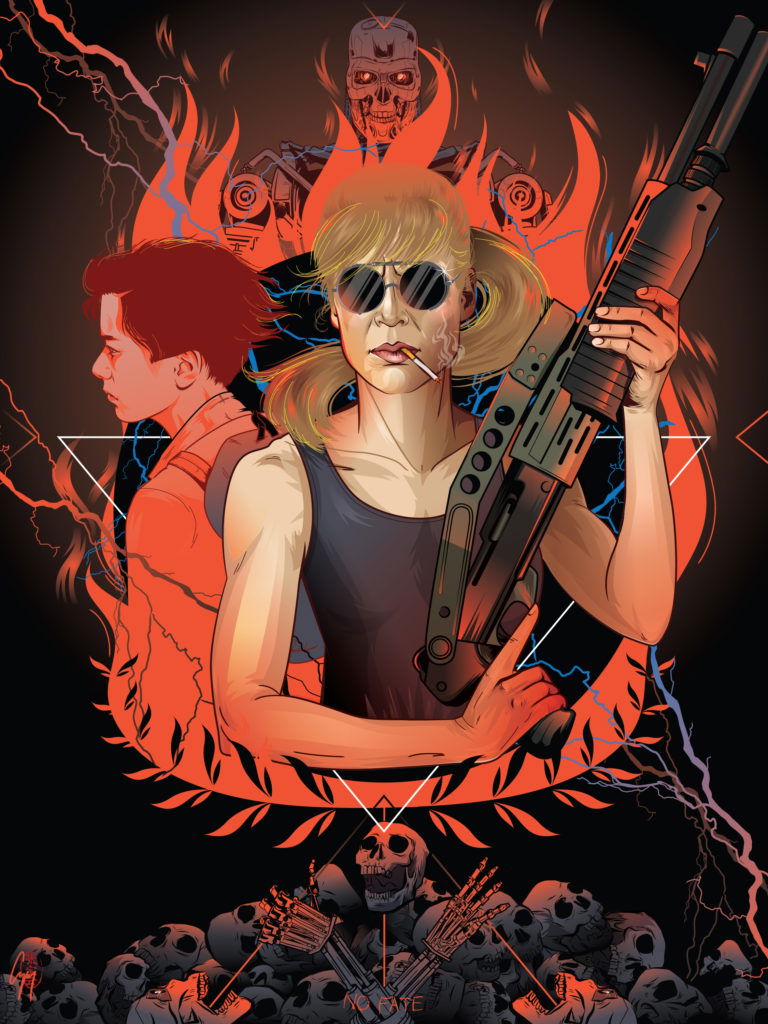 Sarah Connor by guest artist Cryssy Cheung
Sarah Jeanette Connor is a fictional character in the Terminator franchise. She is the main protagonist of The Terminator, Terminator 2: Judgment Day and Terminator Genisys, as well as the television series Terminator: The Sarah Connor Chronicles. The character develops from a timid damsel in distress victim in the first film to a wanted fugitive committing acts of terrorism, and a hardened warrior and mother who sacrificed everything for her son's future and is on the verge of losing touch with her own humanity. As of the fifth film, she is reimagined as a young, headstrong heroine determined to take control of her own destiny.  Sarah was portrayed by Linda Hamilton in The Terminator and Terminator 2: Judgment Day, by Lena Headey in Terminator: The Sarah Connor Chronicles, and by Emilia Clarke and Willa Taylor in Terminator Genisys.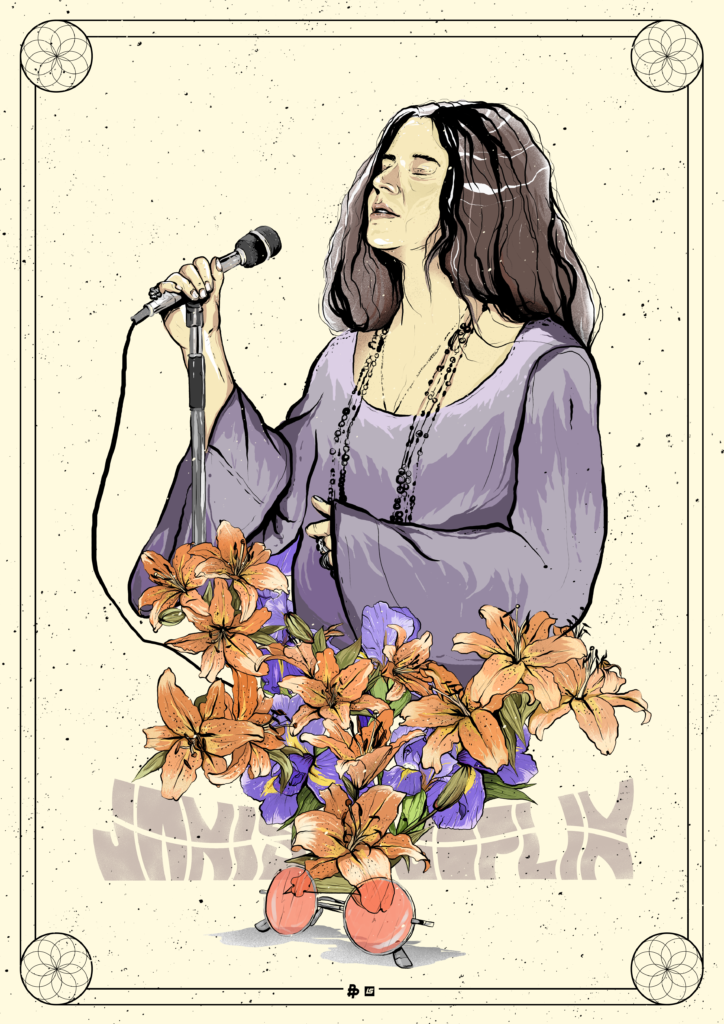 Janis Joplin by guest artist Liza Shumskaya
Janis Lyn Joplin (January 19, 1943 – October 4, 1970) was an influential American singer of the 1960s; her raw, powerful and uninhibited singing style, combined with her turbulent and emotional lifestyle, made her one of the biggest female stars in her lifetime. She died of an accidental drug overdose in 1970, aged 27, after releasing three albums. A fourth album, Pearl, was released a little more than three months after her death, reaching number 1 on the charts.  Joplin rose to fame in 1967 during an appearance at Monterey Pop Festival, as the lead singer of the then little-known San Francisco psychedelic rock band Big Brother and the Holding Company. After releasing two albums with the band, she left Big Brother to continue as a solo artist with her own backing groups, first the Kozmic Blues Band and then the Full Tilt Boogie Band. She appeared at the Woodstock festival and the Festival Express train tour. Five singles by Joplin went into the Billboard Top 100, including "Me and Bobby McGee", which reached number 1 in March 1971. Her most popular songs include: "Piece of My Heart"; "Cry Baby"; "Down on Me"; "Ball 'n' Chain"; "Summertime"; Maybe; and "Mercedes Benz", the final song she recorded.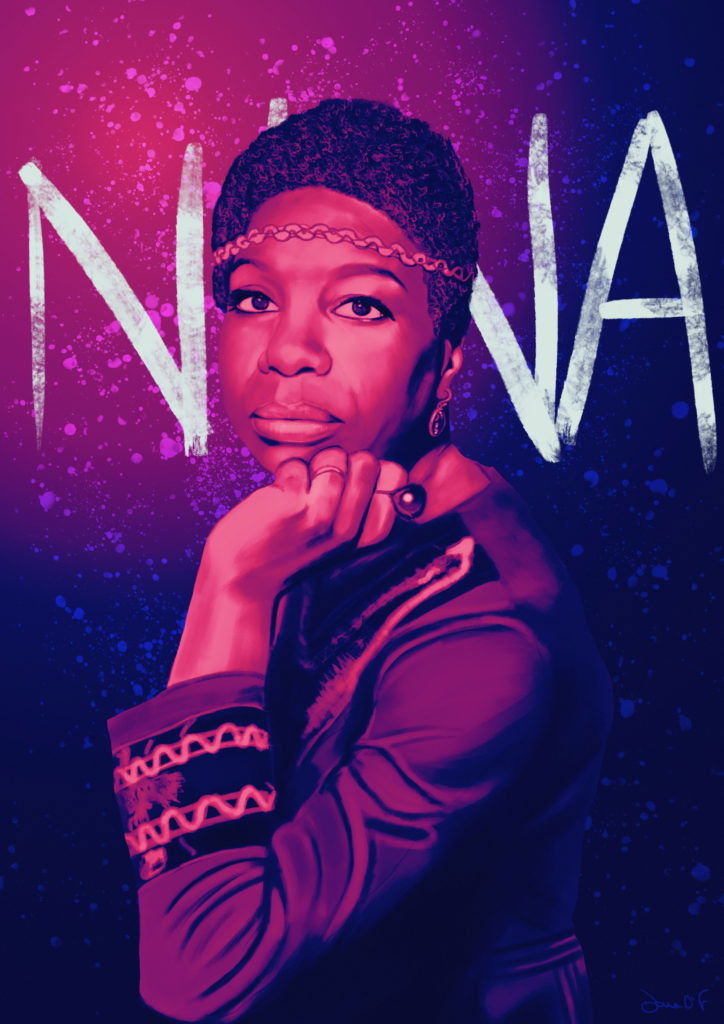 Nina Simone (born Eunice Kathleen Waymon; February 21, 1933 – April 21, 2003) was an American singer, songwriter, pianist, arranger, and activist in the Civil Rights Movement. Simone employed a broad range of musical styles including classical, jazz, blues, folk, R&B, gospel, and pop.  Born in North Carolina, the sixth child of a preacher, Waymon aspired to be a concert pianist. With the help of the few supporters in her hometown of Tryon, North Carolina, she enrolled in the Juilliard School of Music in New York
Waymon then applied for a scholarship to study at the prestigious Curtis Institute of Music in Philadelphia, where she was denied despite a well-received audition. Waymon became fully convinced this rejection had been entirely due to her race, a statement that has been a matter of controversy. Years later, two days before her death, the Curtis Institute of Music bestowed on her an honorary degree.  To make a living, Eunice Waymon changed her name to "Nina Simone". The change related to her need to disguise herself from family members, having chosen to play "the devil's music" or "cocktail piano" at a nightclub in Atlantic City. She was told in the nightclub that she would have to sing to her own accompaniment, and this effectively launched her career as a jazz vocalist.
Simone recorded more than forty albums, mostly between 1958, when she made her debut with Little Girl Blue, and 1974, and had a hit in the United States in 1958 with "I Loves You, Porgy".  Simone's musical style fused gospel and pop with classical music, in particular Johann Sebastian Bach, and accompanied expressive, jazz-like singing in her contralto voice.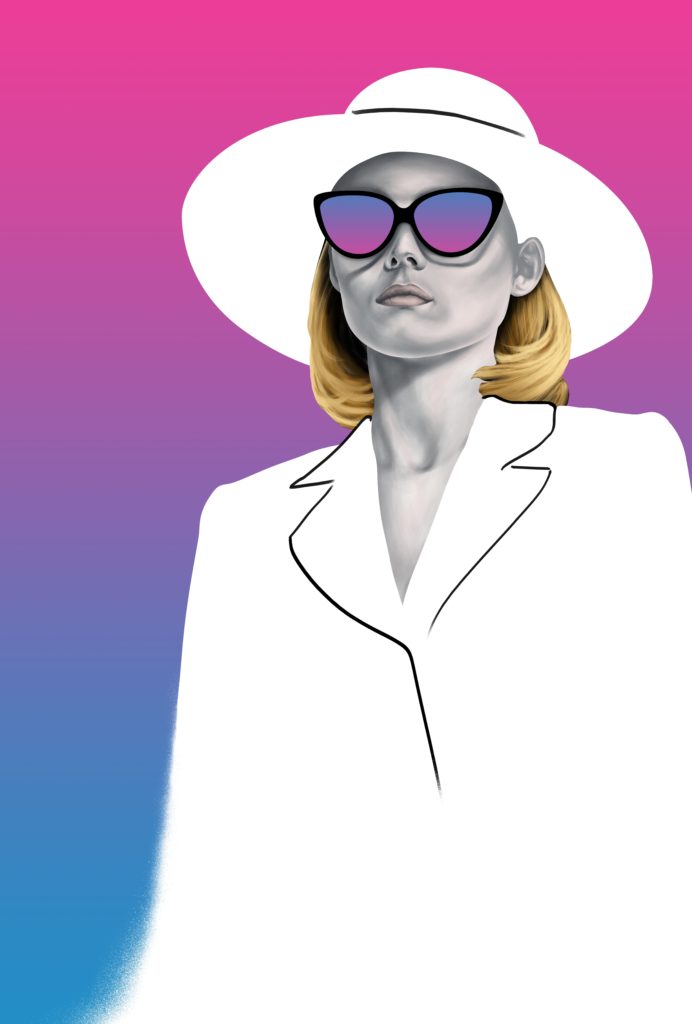 Michelle Pfeiffer/ Scarface film by guest artist Benedict Woodhead
Michelle Marie Pfeiffer (born April 29, 1958) is an American actress, singer and producer. She began her acting career in 1978 and had her first starring film role in Grease 2 (1982), before receiving mainstream attention for her breakout performance in Scarface (1983). Her greatest commercial successes include Batman Returns (1992), Dangerous Minds (1995), What Lies Beneath (2000) and Hairspray (2007).
Pfeiffer was nominated for the Academy Award for Best Supporting Actress and won the BAFTA Award for Best Actress in a Supporting Role for Dangerous Liaisons (1988), and was nominated for the Academy Award for Best Actress and won the Golden Globe Award for Best Actress – Motion Picture Drama for The Fabulous Baker Boys (1989). She received a third Oscar nomination for Love Field (1992). Her other notable film roles include The Witches of Eastwick (1987), Married to the Mob (1988), Frankie and Johnny (1991), The Age of Innocence (1993), Wolf (1994) and White Oleander (2002).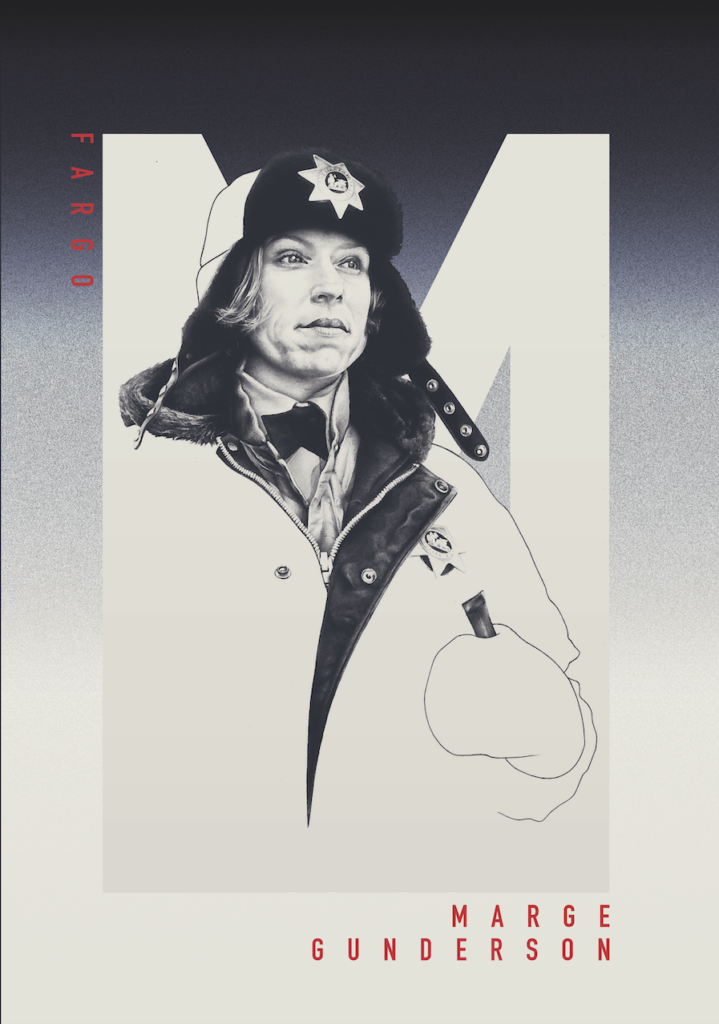 Frances McDormand/ Marge Gunderson by guest artist Laura Simmons
Frances Louise McDormand (born June 23, 1957) is an American actress. She has been married to director and writer Joel Coen since 1984 and has starred in several of the Coen brothers' films, including Blood Simple (1984), Raising Arizona (1987), Fargo (1996), The Man Who Wasn't There (2001), Burn After Reading (2008), and Hail, Caesar! (2016). McDormand is one of the few performers who have achieved the Triple Crown of Acting. In 1997, she won the Academy Award for Best Actress for Fargo. In 2011, she won the Tony Award for Best Actress in a Play for the original Broadway production of Good People, and in 2015 she won the Primetime Emmy Award for Outstanding Lead Actress in a Limited Series or Movie for Olive Kitteridge.
McDormand made her Broadway debut in the 1984 revival of the play Awake and Sing, and received a Tony Award nomination for her performance as Stella Kowalski in the 1988 revival of A Streetcar Named Desire. She returned to Broadway for the first time in 20 years to star in the 2008 revival of The Country Girl, receiving a Drama Desk Award nomination. Her work in the films Mississippi Burning (1988), Almost Famous (2000) and North Country (2005), earned her Best Supporting Actress Academy Award nominations. Her other films include Short Cuts (1993), Primal Fear (1996), Wonder Boys (2000), Something's Gotta Give (2003), and The Good Dinosaur (2015).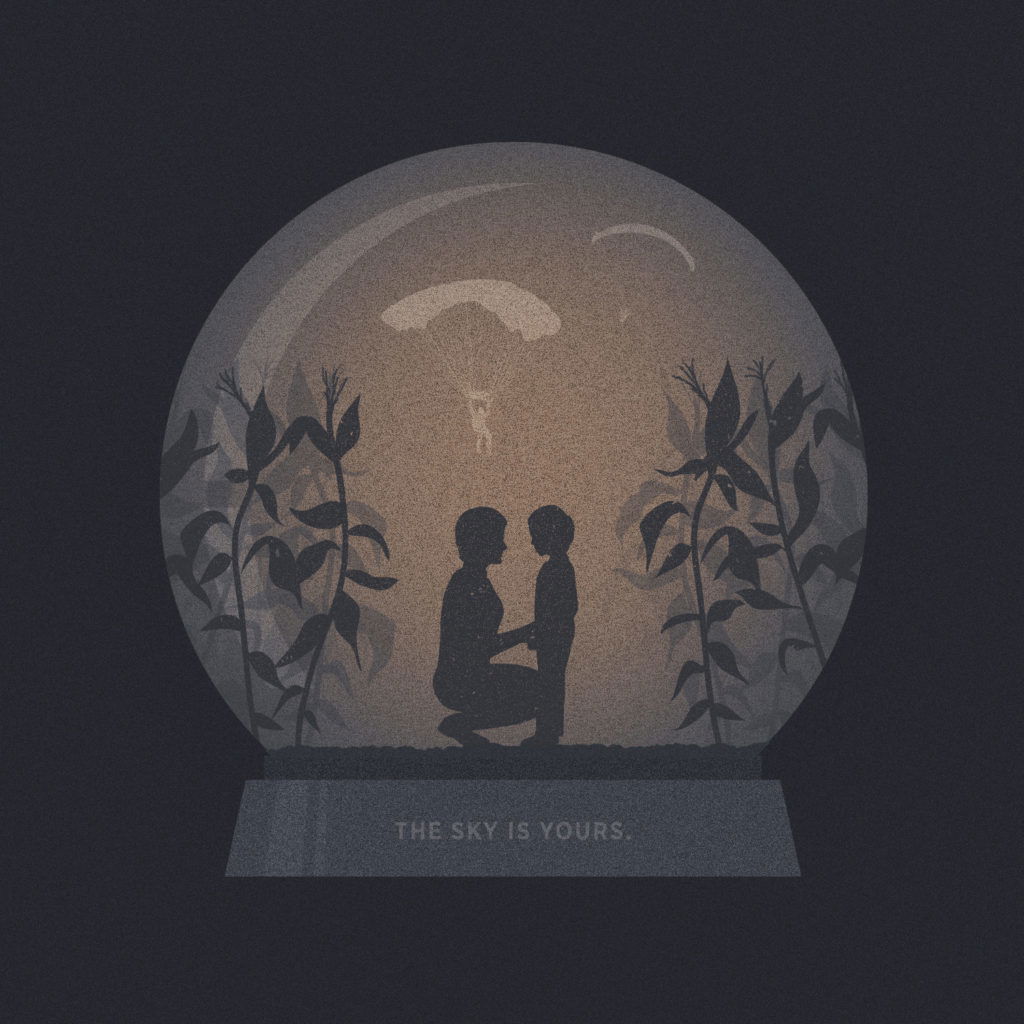 Guest artist SG Posters tribute to her Mom. 
When I think about strong, inspirational women, the first that comes to mind is my mother. With my dad being a skydiver when I was kid, she always encouraged me that anything is possible. Looking up into the sky and seeing my dad fly gave me a pretty good idea, but it was her, with her strength and determination, her inspiring and loving words and actions, her strong wish for me to be my own girl and woman, that stuck with me until this day. I'll always look up to her and be grateful for having her, hoping that by the time I'm old and grey, I'll be just half the woman she is today.
Thank you to women everywhere.  Your contributions to society, music, fashion, leadership, etc. will never go unnoticed or unappreciated.  Thank you to all the artists that participated in this project as well.