The 80's… what a decade of kickass movies!  Mad Max, Indiana Jones, Escape From New York, Nighthawks, Conan The Barbarian, Karate Kid, Roadhouse, They Live, Robocop, Commando and SO many more action-packed gems. Salvador Anguiano has created a tribute that pays homage to many of the stars from this decade's films and as you can guess… we love it.  Here is what he had to say about the project from his BEHANCE page and YES, there is a link to purchase one of these glorious prints down below as well.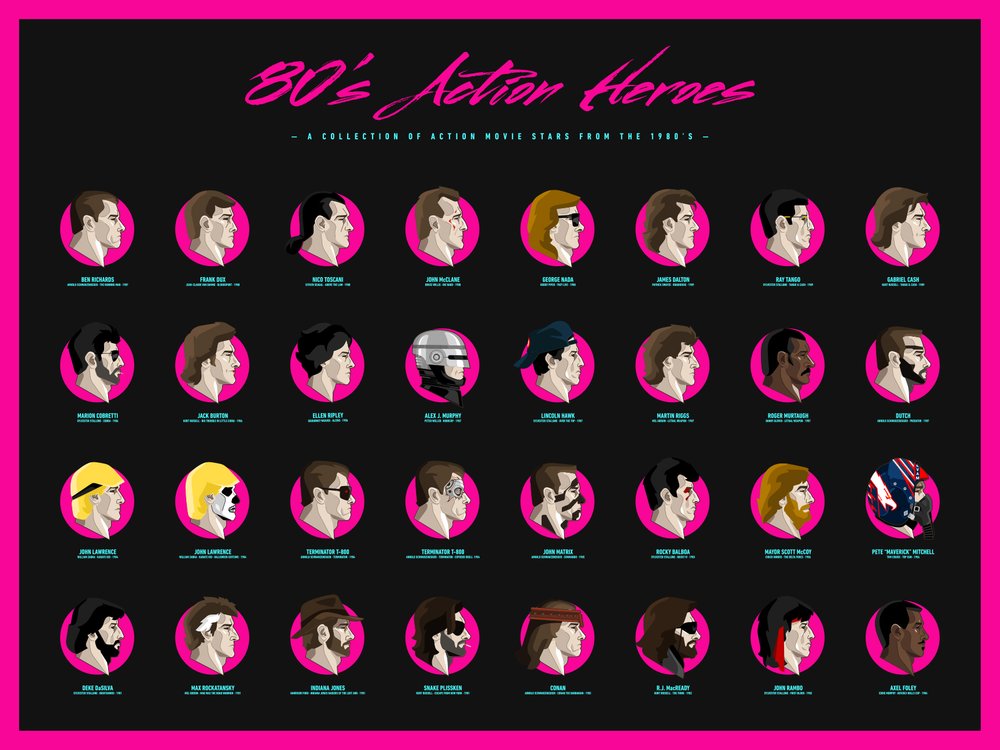 "80's Action Movie Heroes"
18″ x 24″
Limited Edition of 50
"This one started as an inside joke with a couple of pals, but then I decided to give it a go since I was in between projects, and it turned into a quite fun endeavor, revisiting every movie I grew up watching.  I decided to leave out sci-fi because that would be an entire different set, also no obscure b-movies because the 80's are filled with them and then I'd never finish. Also no Star Wars or James Bond movies, they would also need their own set." – Salvador Anguiano

Here's a look at the "Serious Stuff" variant.  Unfortunately this one is NOT for sale at this time.