Let's face it, we all "Netflix and chill" right?  From shows like The OA, to Stranger Things, Voltron, Fyre, Daredevil, The Crown, Dark, Mindhunter, The Punisher, Ozark and countless others, the streaming service giant has something for EVERYONE.  With so much variety and top notch entertainment, it only made sense that we pay tribute to some of our favorites from the folks at the big red N.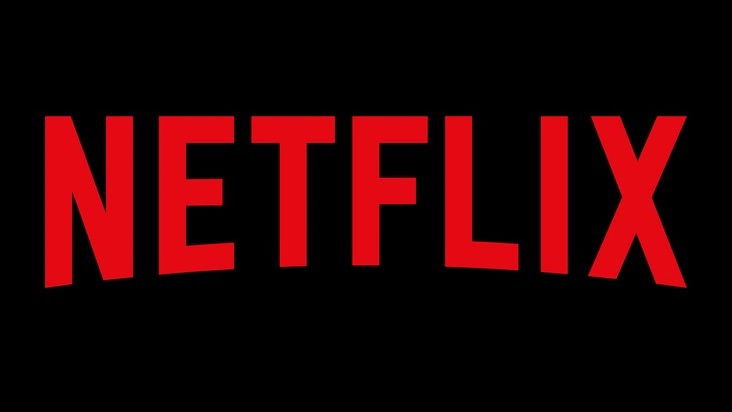 Today we launch Phase 1 of our tribute to the shows and films we can't get enough of.  Let us know which posters are YOUR favorites, which shows we "missed" and stay tuned for tomorrow's final drop.  Be sure to follow all the artists that participated.  We love their passion for all things entertainment and we think you'll love their sites as you explore and see more of their wonderful art.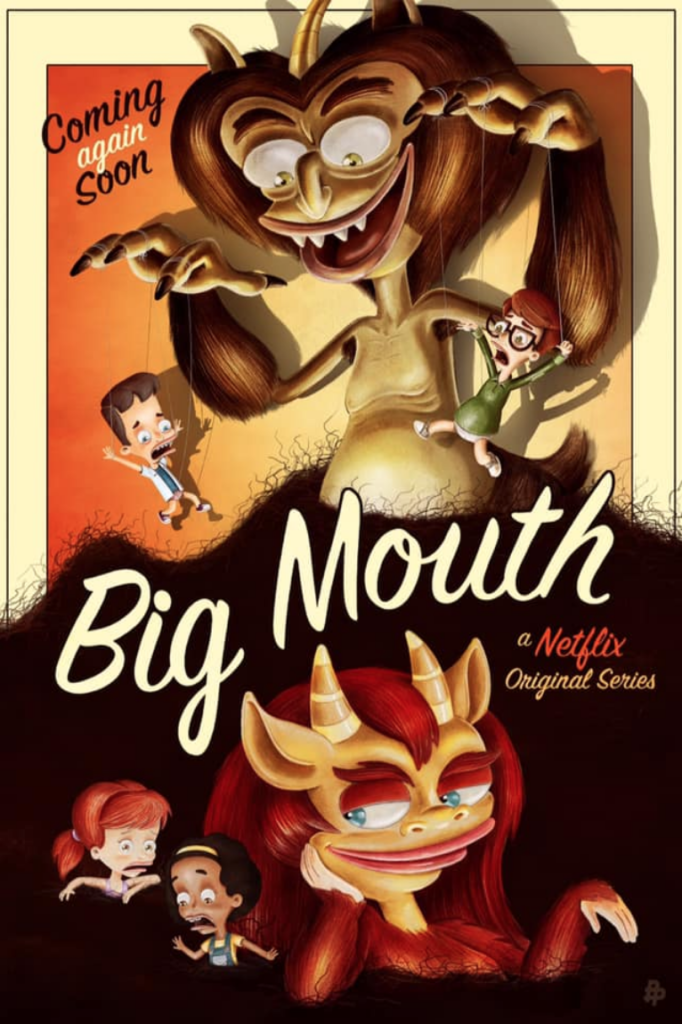 Big Mouth
"Teenage friends find their lives upended by the wonders and horrors of puberty in this edgy comedy from real-life pals Nick Kroll and Andrew Goldberg."
(Image by Poster Posse Pro Adam Stothard)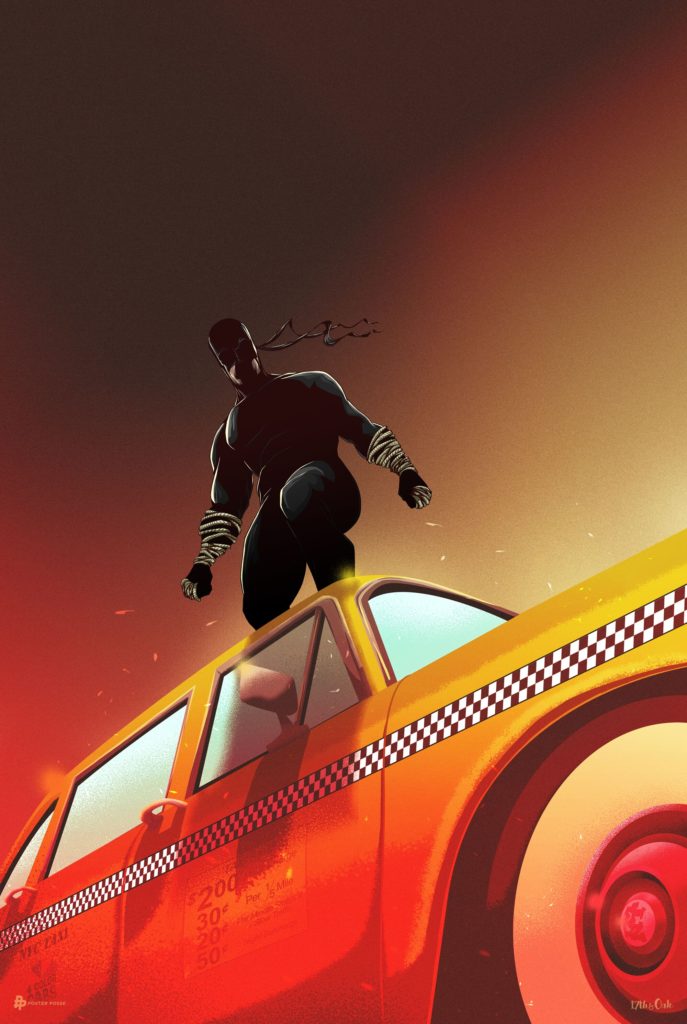 Marvel's Daredevil
Blinded as a young boy, Matt Murdock fights injustice by day as a lawyer and by night as the Super Hero Daredevil in Hell's Kitchen, New York City.
(Image by Poster Posse Pro 17th and Oak)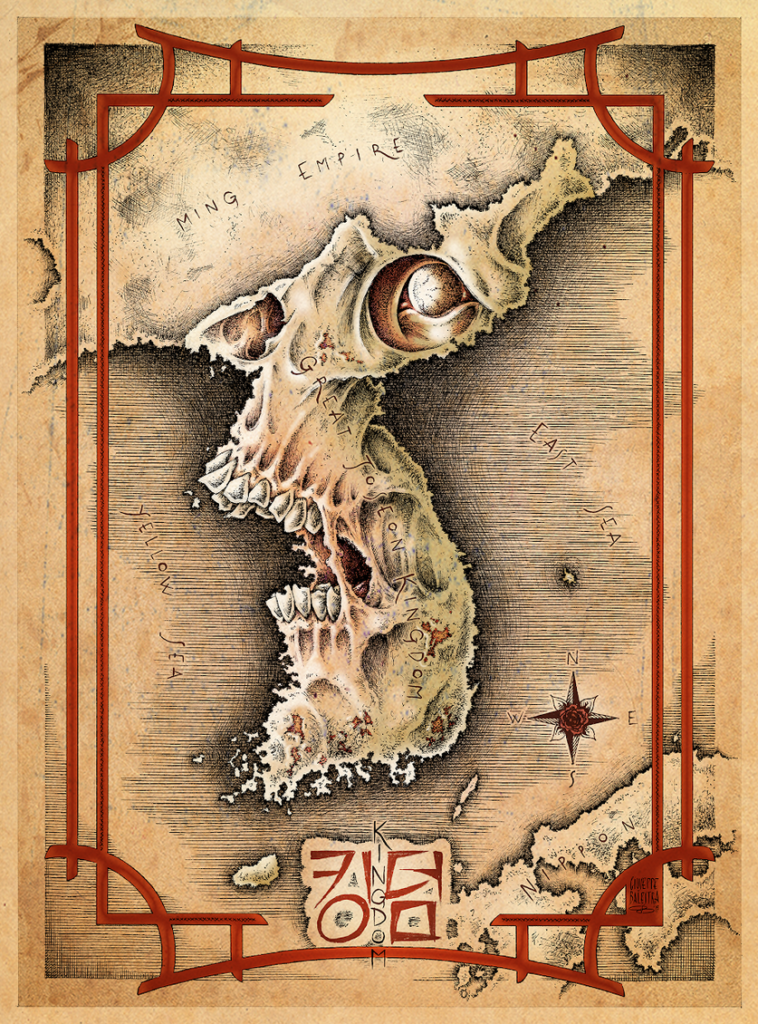 Kingdom
While strange rumors about their ill king grip a kingdom, the crown prince becomes their only hope against a mysterious plague overtaking the land.
(Image by guest artist Giuseppe Balestra)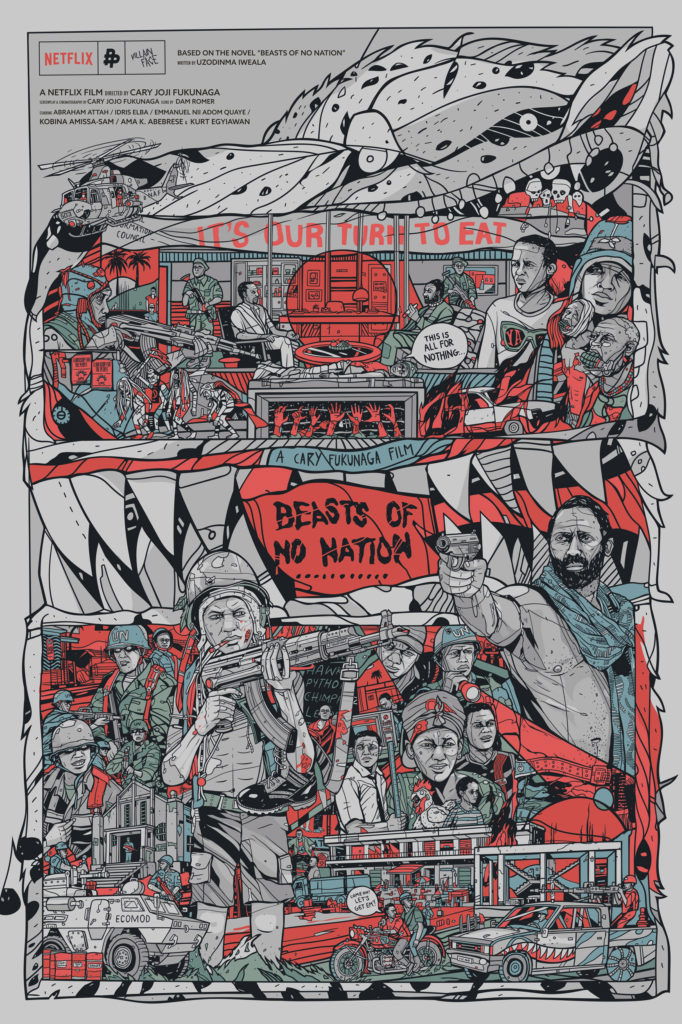 Beasts Of No Nation
When civil war tears his family apart, a young West African boy is forced to join a unit of mercenary fighters and transform into a child soldier.
(Image by guest artist Villain Face)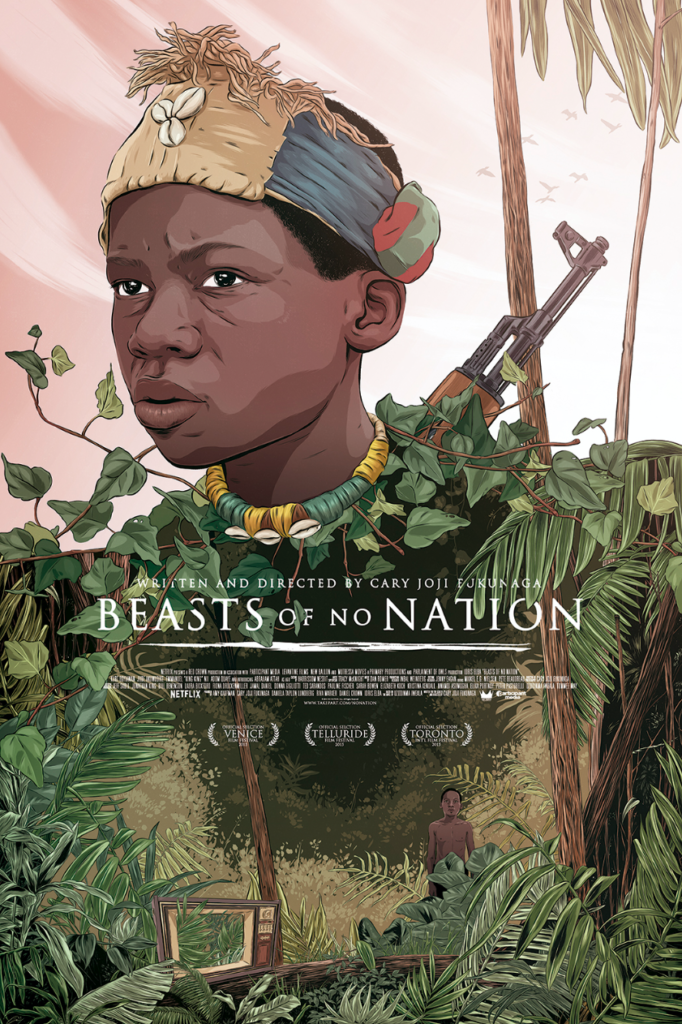 Beasts of No Nation
(Image by guest artist Alexandra España)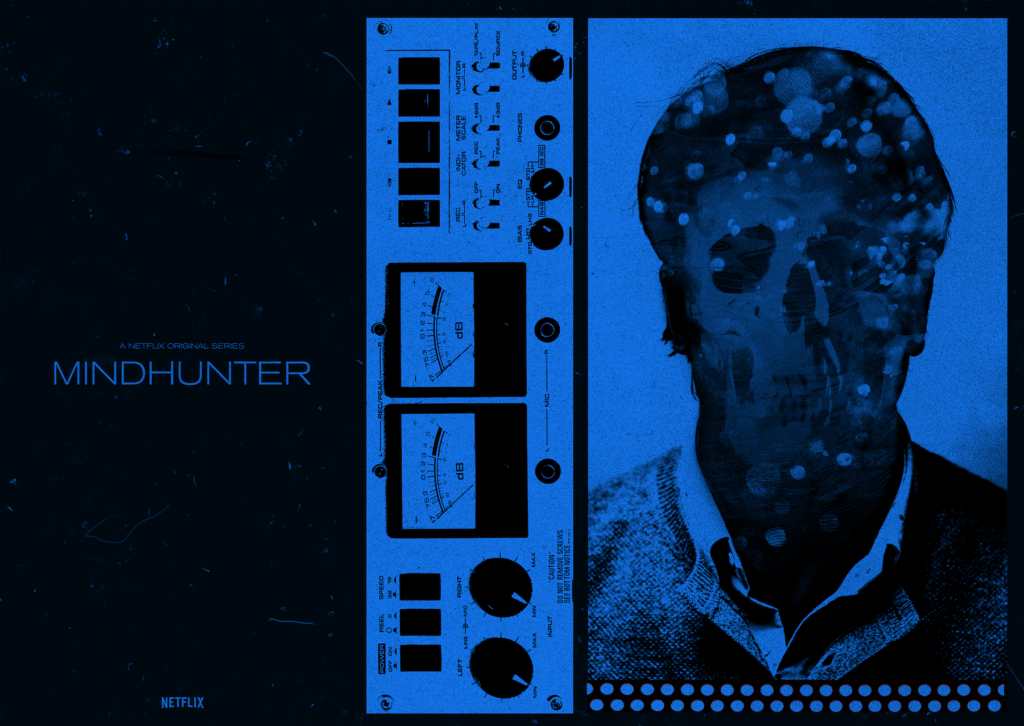 Mindhunter
In the late 1970s two FBI agents expand criminal science by delving into the psychology of murder and getting uneasily close to all-too-real monsters.
(Image by Poster Posse Pro Matt Needle)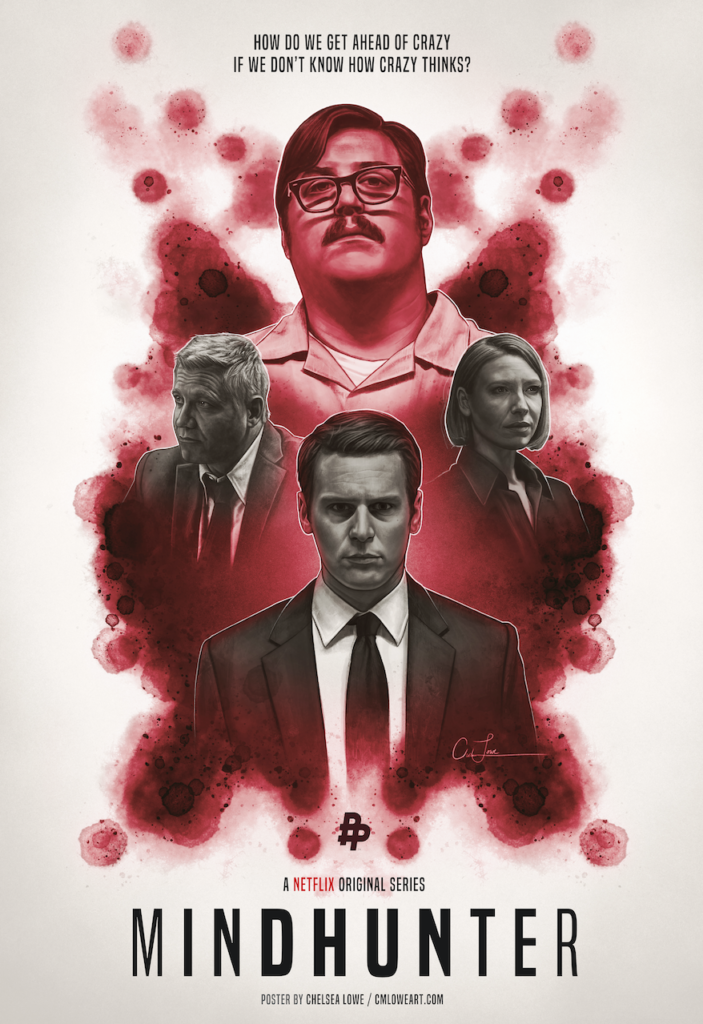 Mindhunter
(Image by Poster Posse Pro Chelsea Lowe)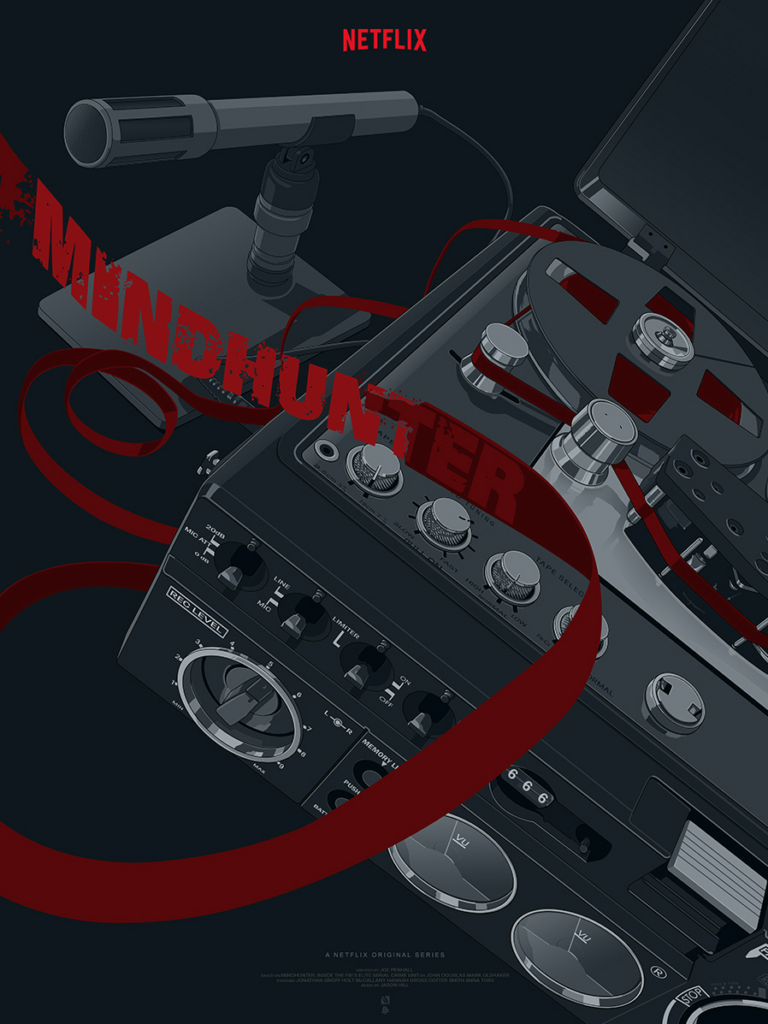 Mindhunter
(Image by Poster Posse Pro The Dark Inker)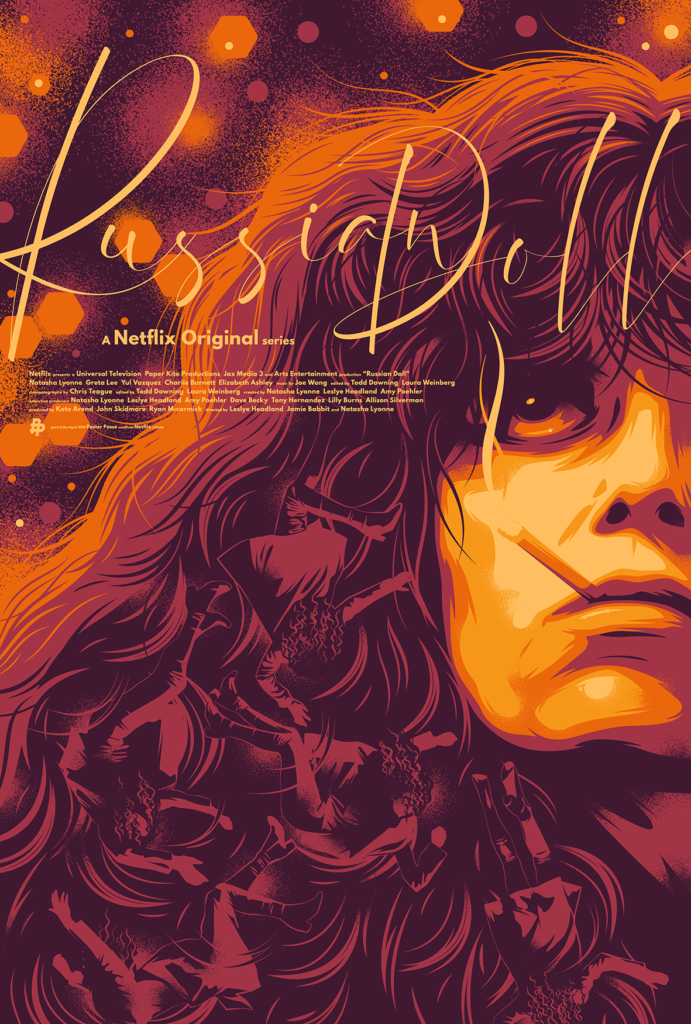 Russian Doll
Nadia keeps dying and reliving her 36th birthday party. She's trapped in a surreal time loop — and staring down the barrel of her own mortality.
(Image by Poster Posse Pro Thomas Walker)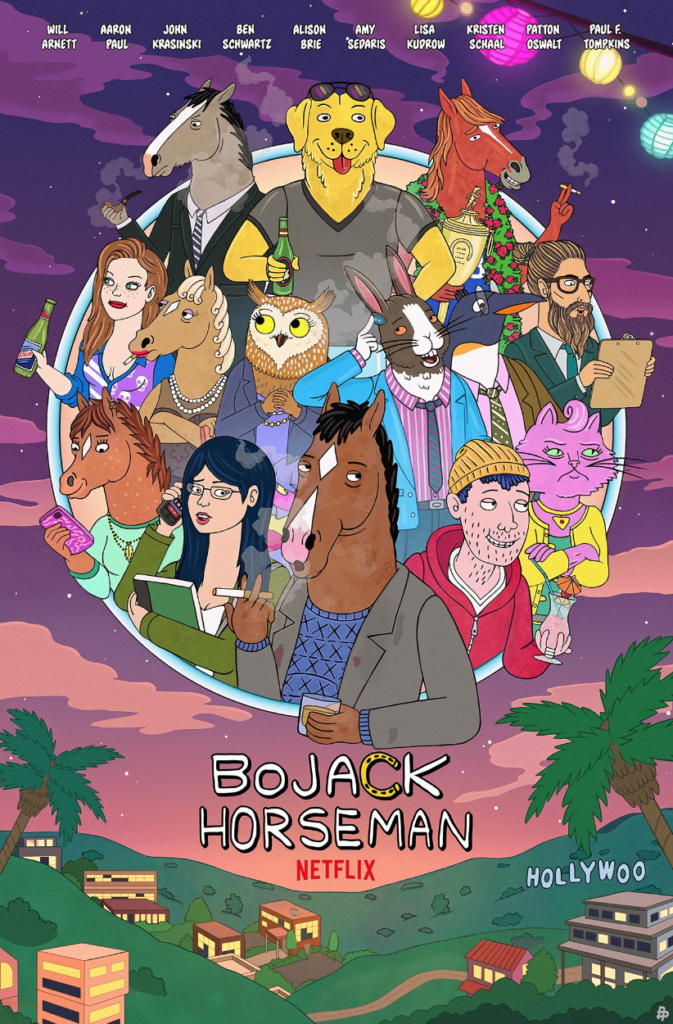 Bojack Horseman
Meet the most beloved sitcom horse of the '90s, 20 years later. He's a curmudgeon with a heart of…not quite gold…but something like gold. Copper?
(Image by Poster Posse Pro Nicky Barkla)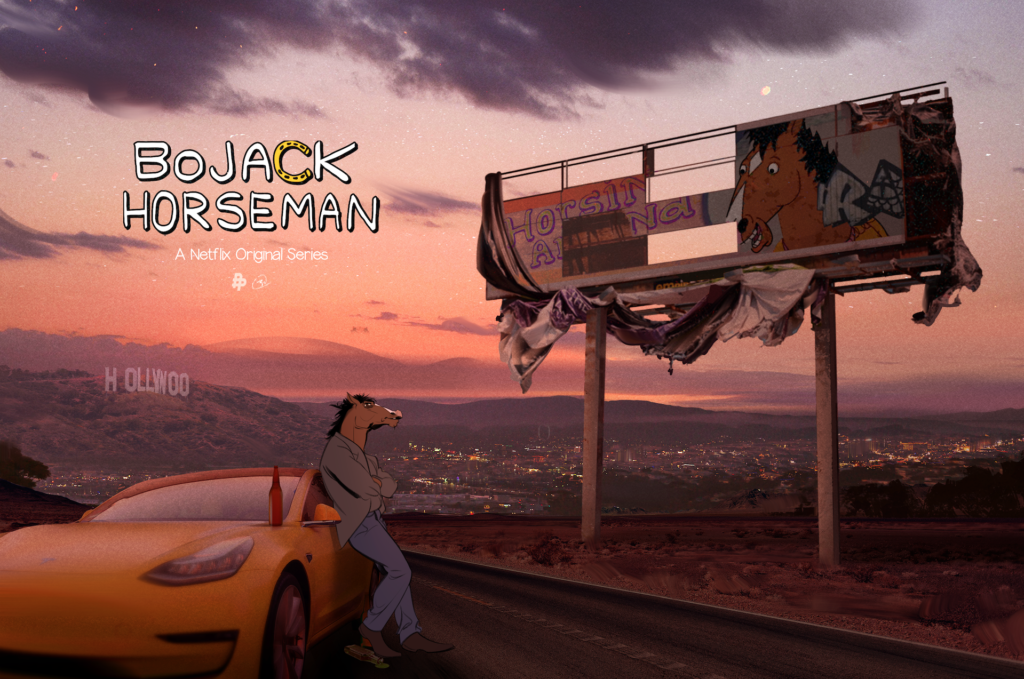 Bojack Horseman
(Image by guest artist Zi Xu)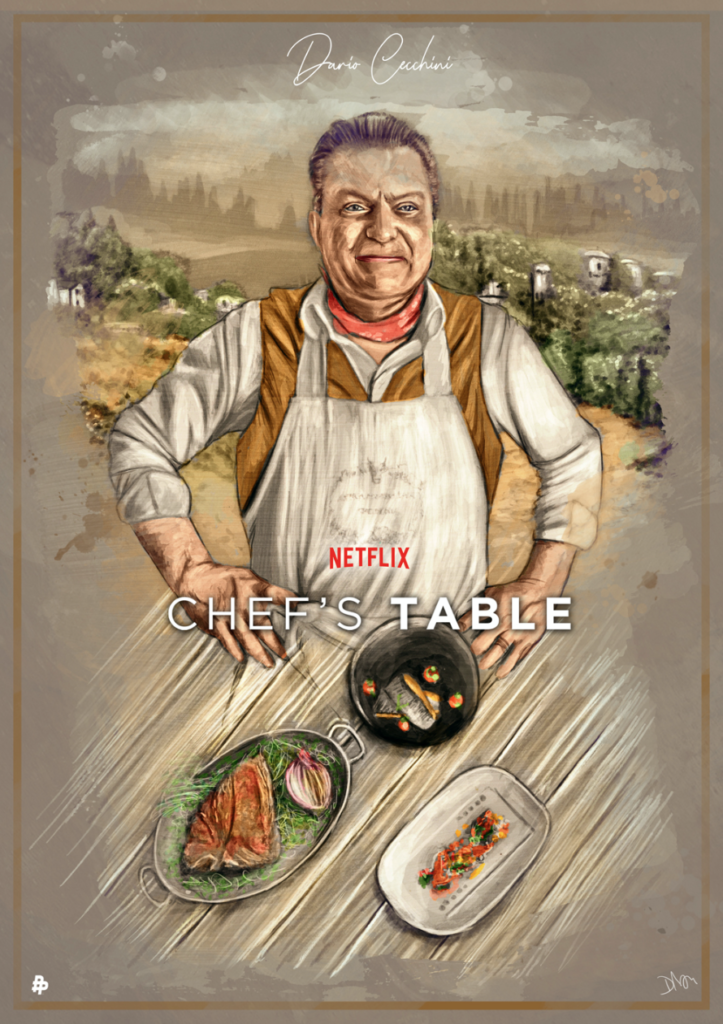 Chef's Table
In this Emmy-nominated series, meet culinary stars around the world who are redefining gourmet food with innovative dishes and tantalizing desserts.
(Image by Poster Posse Pro Daniel Nash)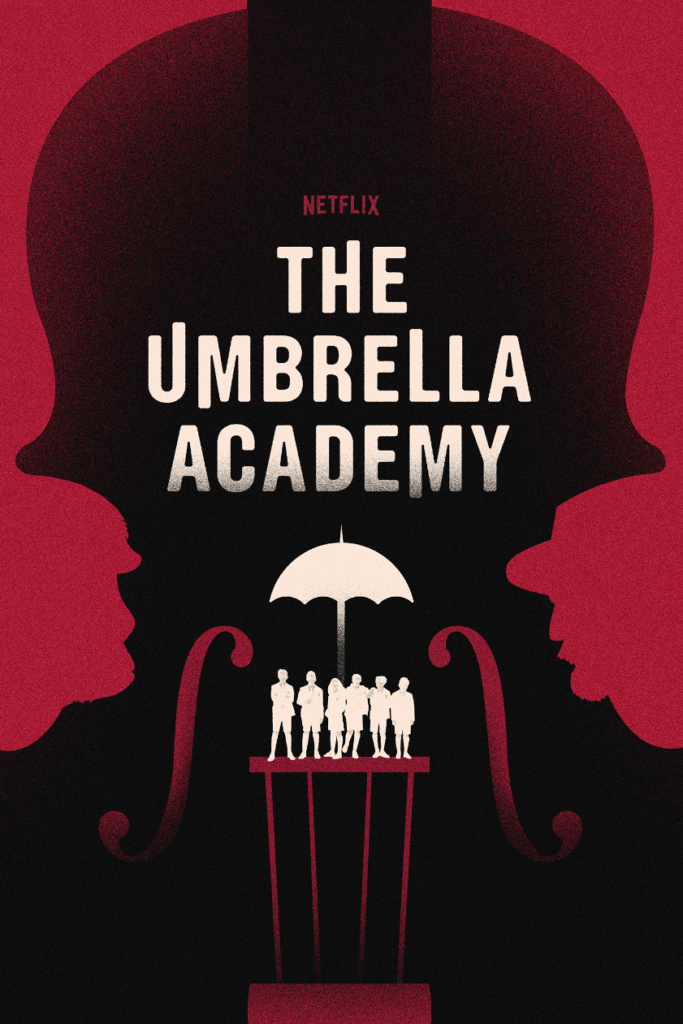 The Umbrella Academy
Reunited by their father's death, estranged siblings with extraordinary powers uncover shocking family secrets — and a looming threat to humanity.
(Image by Poster Posse Pro SG Posters)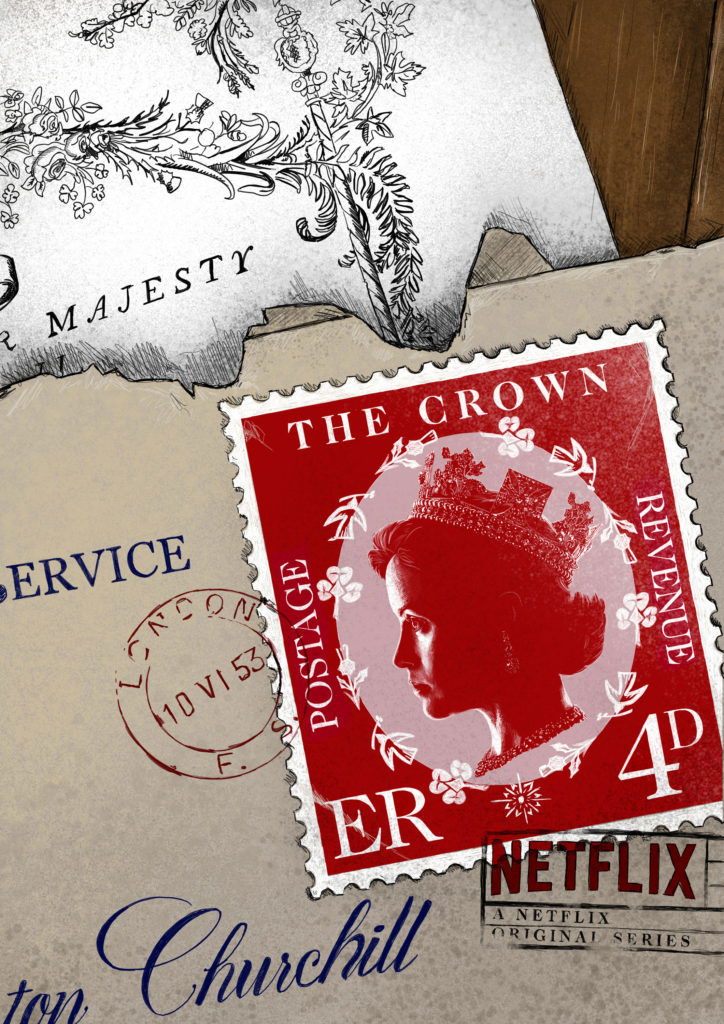 The Crown
This drama follows the political rivalries and romance of Queen Elizabeth II's reign and the events that shaped the second half of the 20th century.
(Image by guest artist Mark Levy)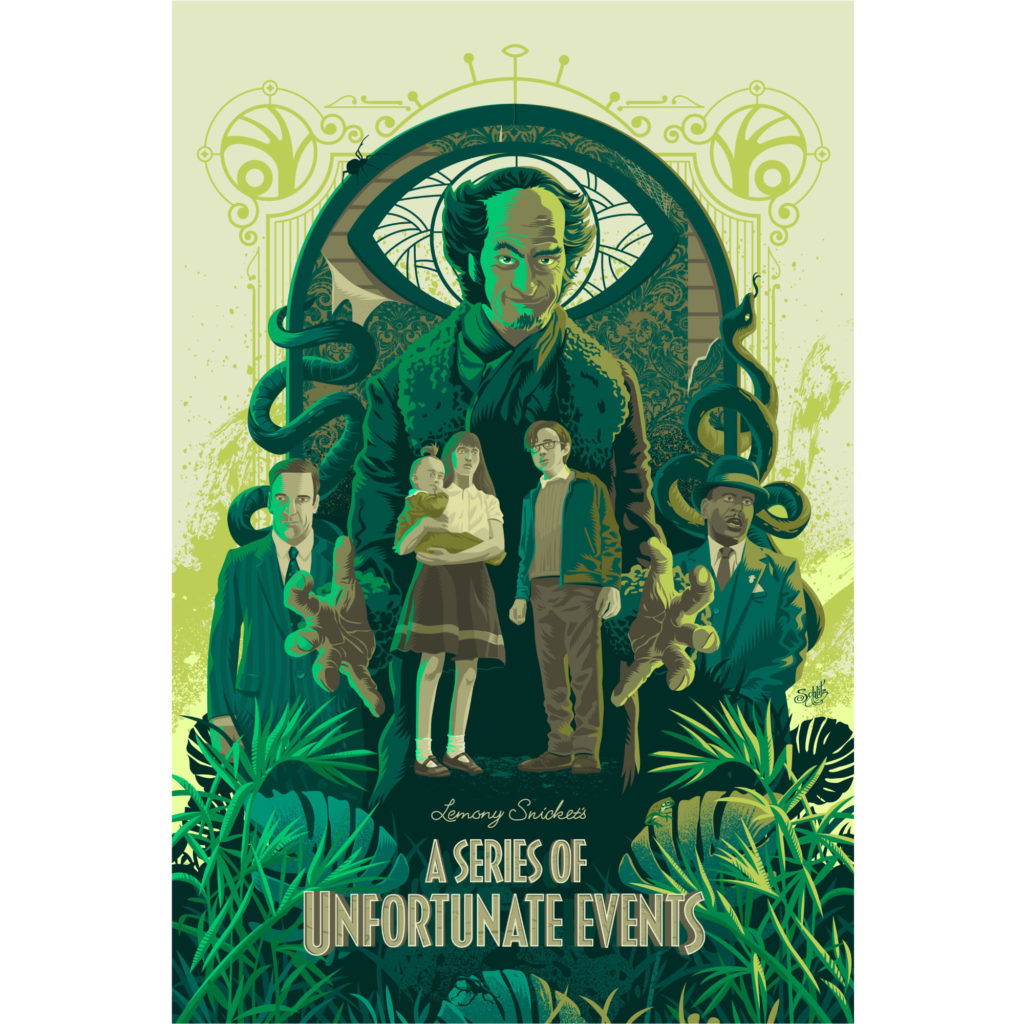 A Series of Unfortunate Events
The extraordinary Baudelaire orphans face trials, tribulations and the evil Count Olaf in their fateful quest to unlock long-held family secrets.
(Image by guest artist Danny Schlitz)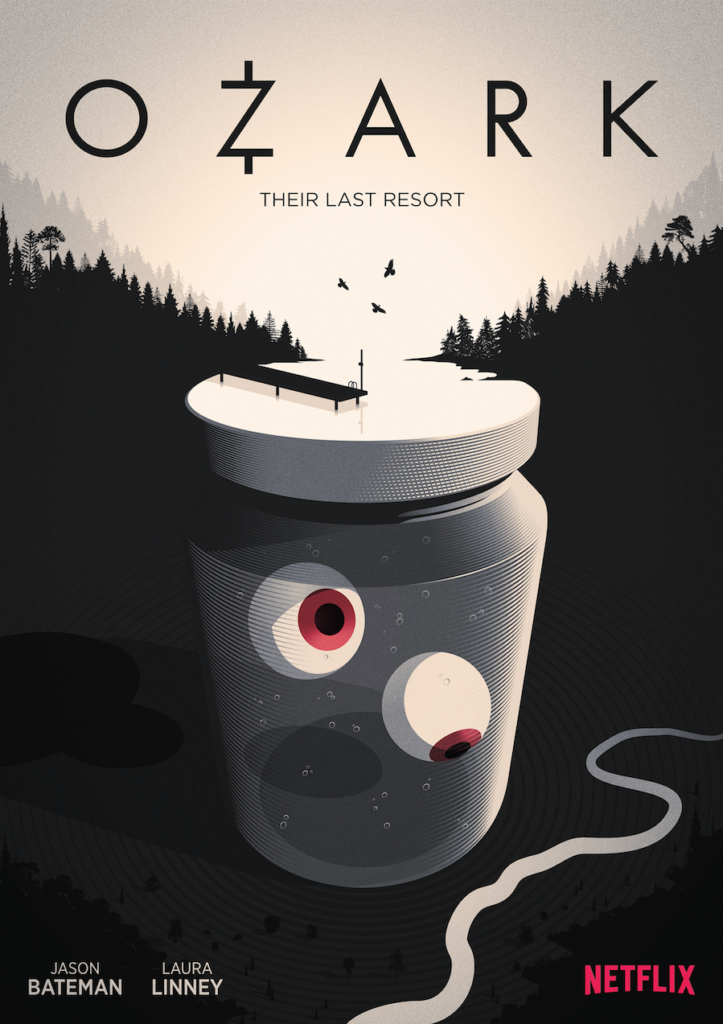 Ozark
A financial adviser drags his family from Chicago to the Missouri Ozarks, where he must launder $500 million in five years to appease a drug boss.
(Image by guest artist James Birks)

Orange is the New Black
A privileged New Yorker ends up in a women's prison when a past crime catches up with her in this Emmy-winning series from the creator of "Weeds."
(Image by Poster Posse Pro Andrew Swainson)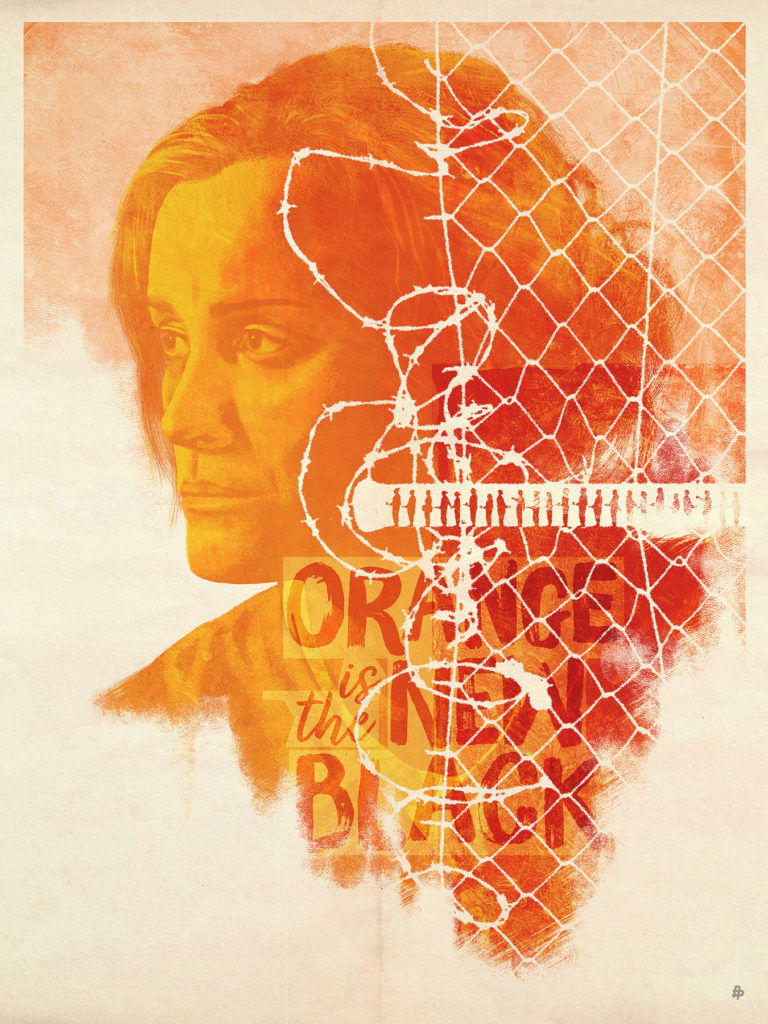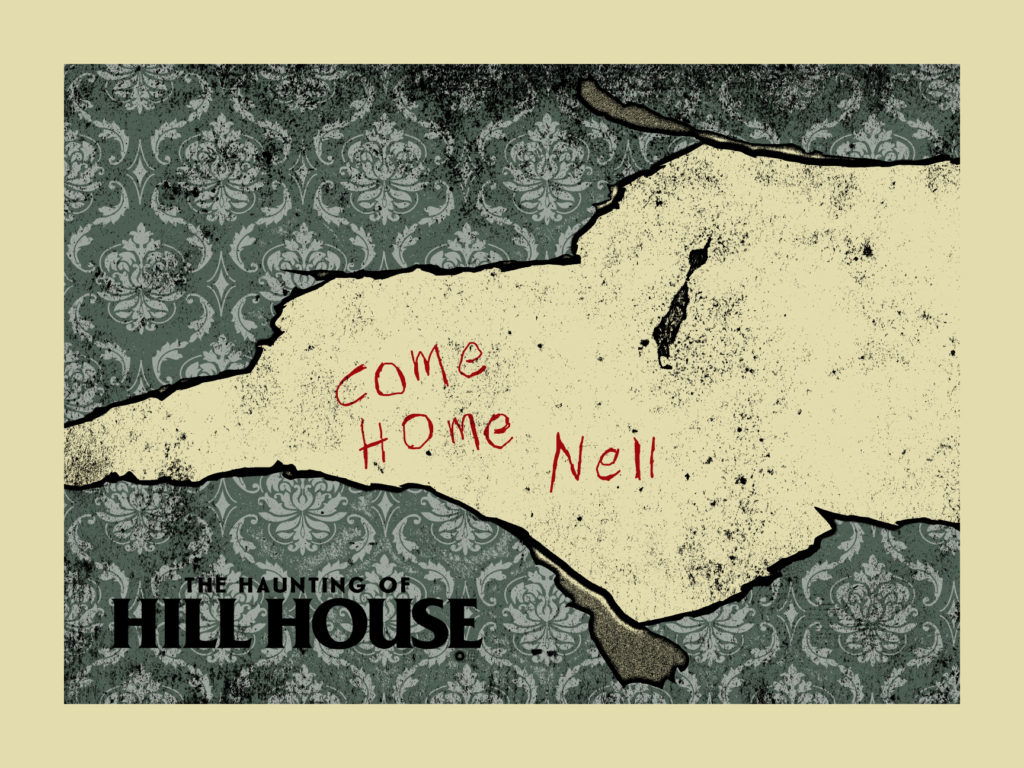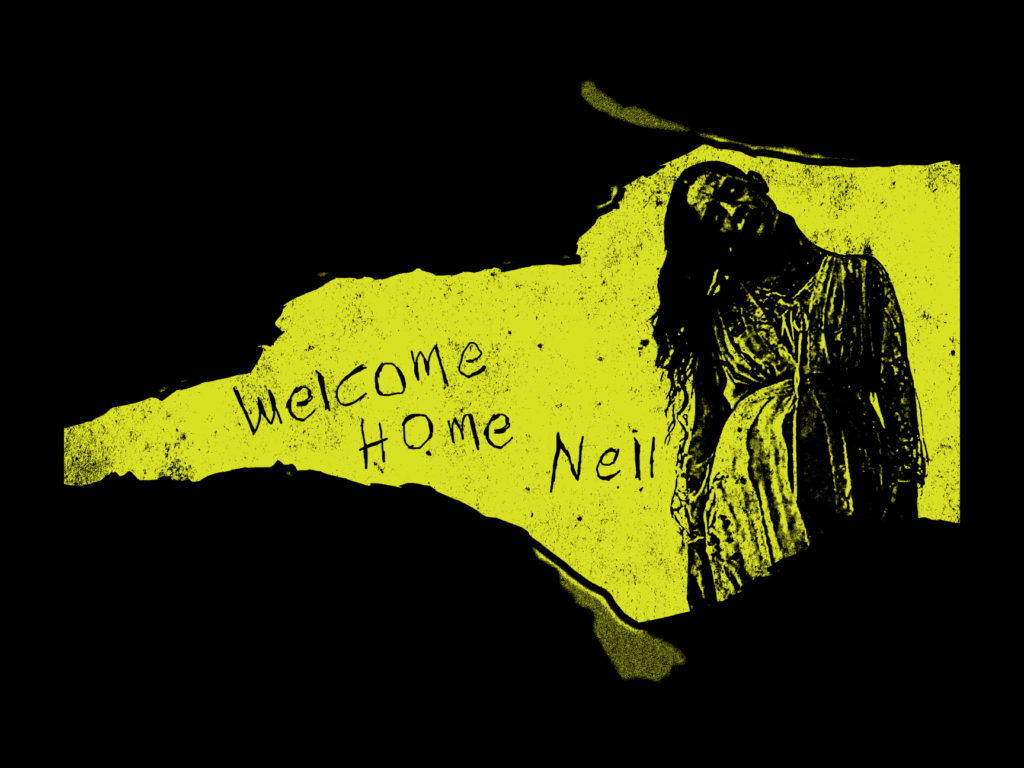 The Haunting of Hill House
Flashing between past and present, a fractured family confronts haunting memories of their old home and the terrifying events that drove them from it.
(Image by Poster Posse Pro Chris Garofalo)
There you have it, Phase one of our tribute to all things Netflix is a wrap.  Do come back tomorrow as we finish up our tribute with Phase 2.  Thanks for stopping by… now go watch some TV…