FINALLY …..THE WAIT … IS OVER! …

…and much like Baby Groot in this image, we are celebrating the domestic release of James Gunn & Marvel Studios "Guardians of the Galaxy Vol. 2" with our fifth and final phase of our tribute.  As we've said each day, THANK YOU to all the fans who have been commenting about all the art, even yesterday while there was some hubbub about another film franchise all day.  You guys rock and it's immensely gratifying to get that kind of response for these Poster Posse Passion Projects.  If you are just getting on board, be sure to go check out PHASE 1, PHASE 2, PHASE 3, and PHASE 4 of the tribute.  We had SO much fun doing this project so without any more hesitation, here is Phase 5.  (Chances are that while you are looking at this, we are at the theater watching one of our most anticipated films of the year, "Guardians of the Galaxy Vol. 2."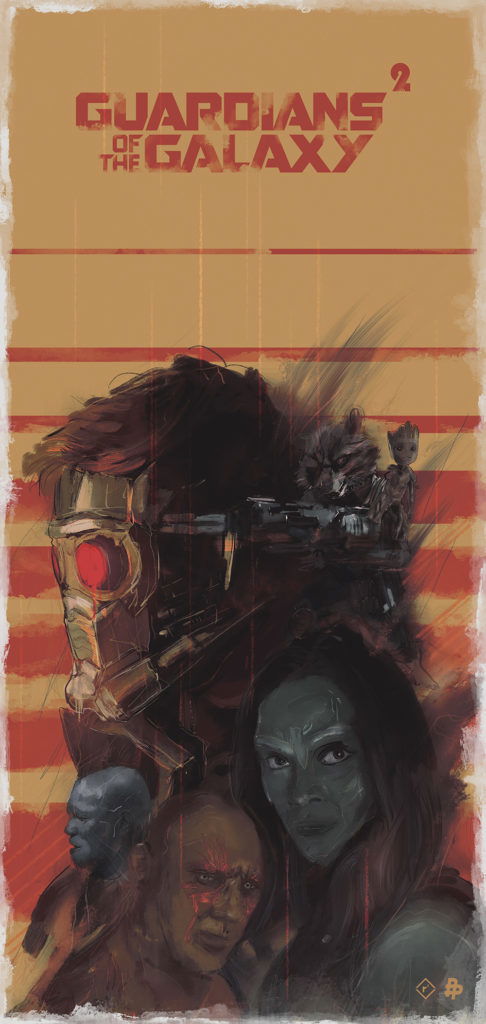 Our first image from Phase 5 is by Poster Posse Pro Rafal Rola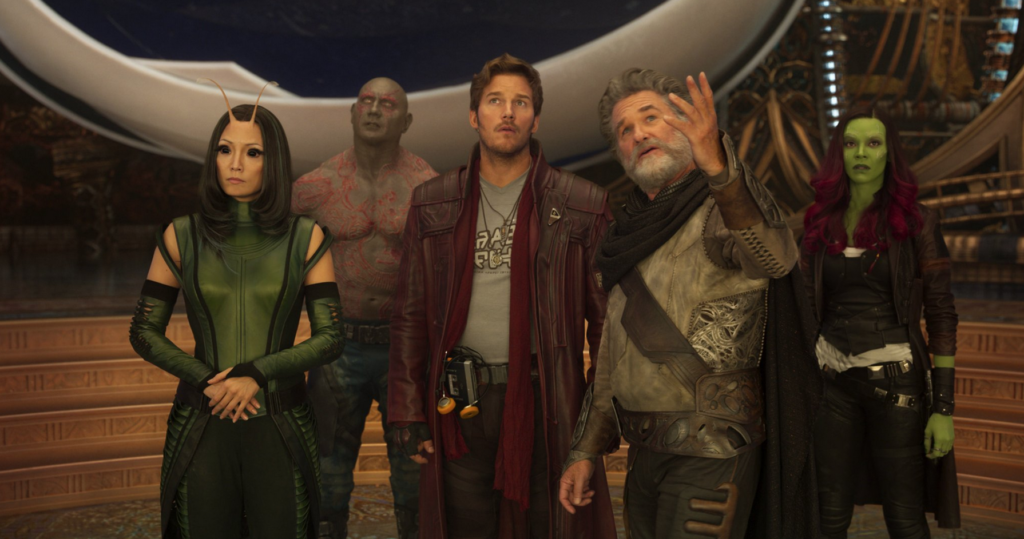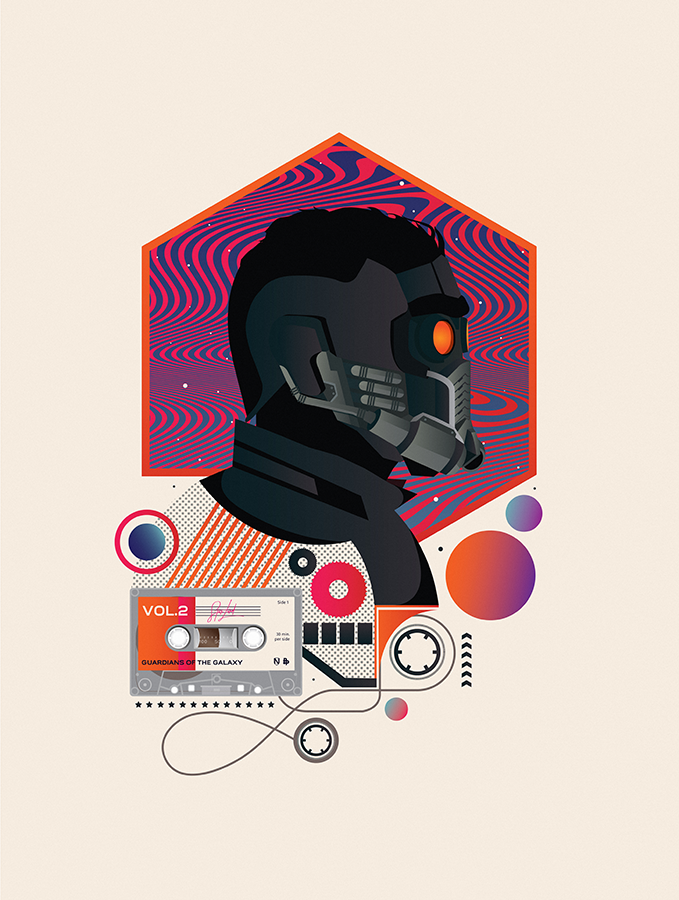 Poster Posse Pro Matt Needle gives us this cool, retro-minimalistic approach with his image.
Get inside the head of "What's My Snack" star Chris Pratt.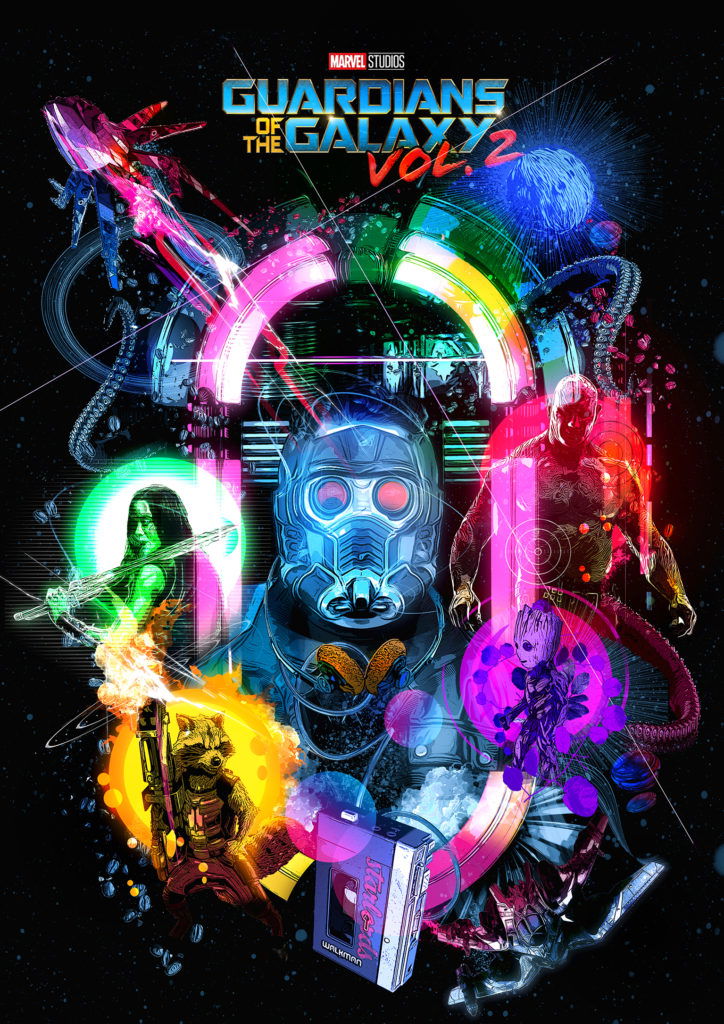 Poster Posse Pro Chris Malbon went with a colorful jukebox theme….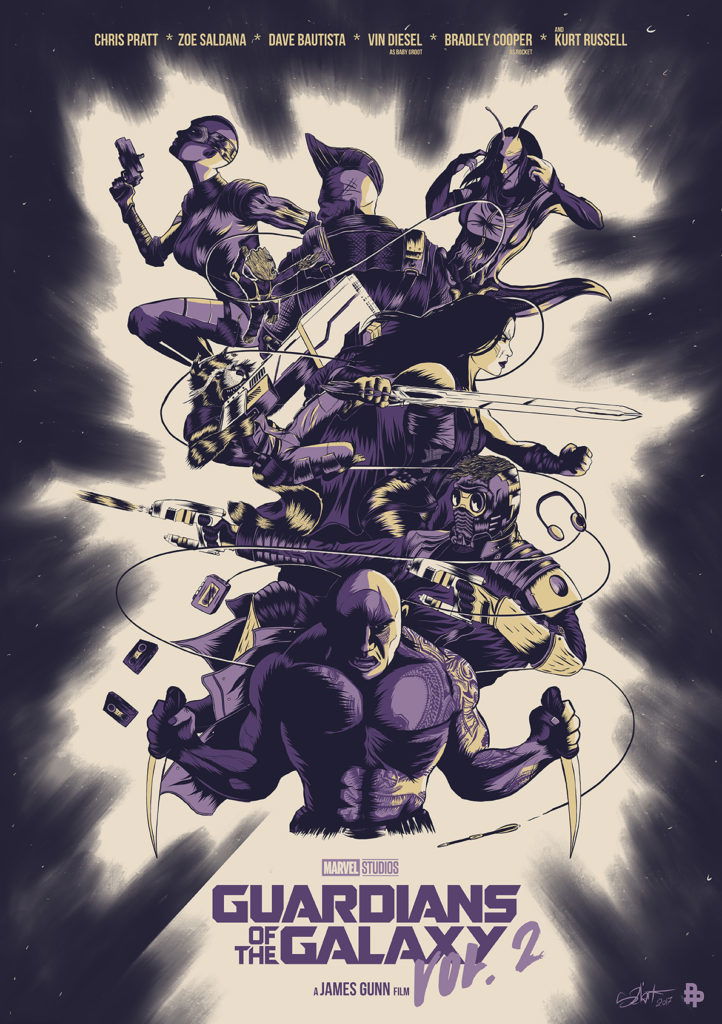 Poster Posse Pro Simon Delart ditched his signature triangle style and went for a new approach, which worked out fantastic!
Poster Posse Pro Andrew Swainson gets right to the frickin' point with his contribution for our tribute!  Please note that Rocket is winking with the "right" eye…
Wonder how Kurt Russell got on board for Vol. 2?  Here ya go.  (DAMN he has the best hair in Hollywood.)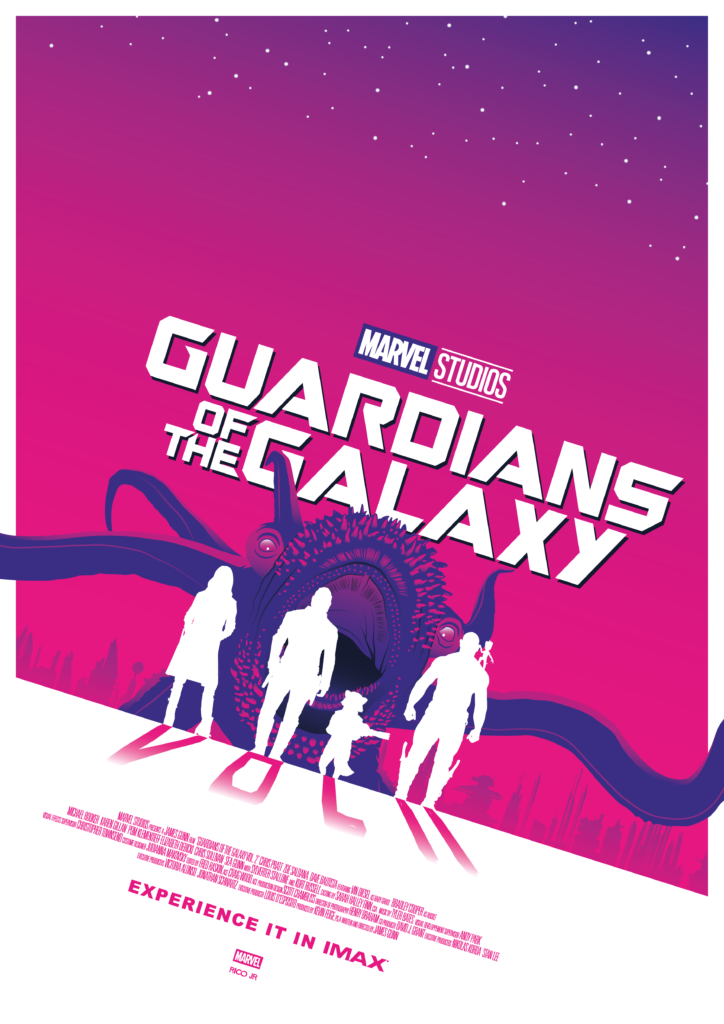 This final image was done by guest artist Julien Rico.
That's it!  What are you waiting for?  FLOCK EN MASSE TO A THEATER NEAR YOU AND BEHOLD THIS BUNCH OF A-HOLES AS THEY TRY AND SAVE THE GALAXY FOR A SECOND TIME!
Guardians of the Galaxy Vol. 2 is written and directed by James Gunn and stars Chris Pratt, Zoe Saldana, Dave Bautista, Vin Diesel, Bradley Cooper, Michael Rooker, Karen Gillan, Pom Klementieff, Elizabeth Debicki, Chris Sullivan, Sean Gunn, Sylvester Stallone and Kurt Russell.