Yesterday we gave you phase one of our tribute to "Captain America: Civil War" and y'all really seemed to like it so today we are back to tickle your inner-geek with phase 2.  There are currently only 39 reviews on Rotten Tomatoes but the film is already getting a 97% approval rating which, as you know, is not too shabby!  (To be honest, it could have said 50% and I STILL would have waited in line on opening day!)  Forbes magazine has gone on the record and called it, "The single greatest superhero movie ever made."  I'd say that was a pretty good barometer of what we should expect when we rush to theaters in 9 days.
Looks like Marvel is kicking off Phase 3 of their cinematic universe in a big way.  Will it be big enough to earn it the top opening weekend box office ever?  Time will tell but we can't wait!  Here is phase two of our love fest for "Captain America: Civil War."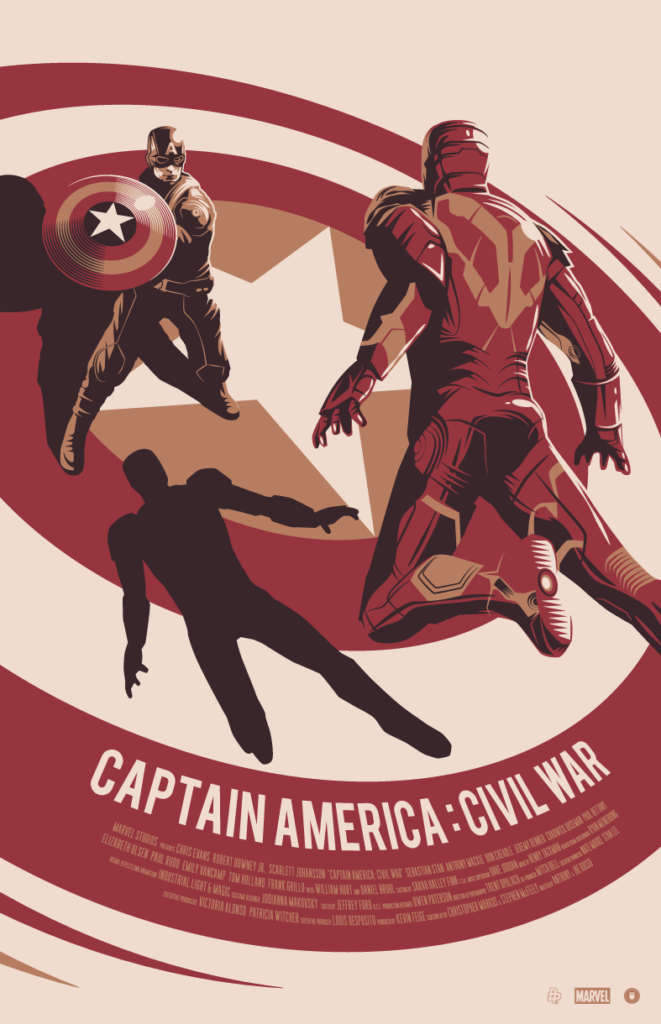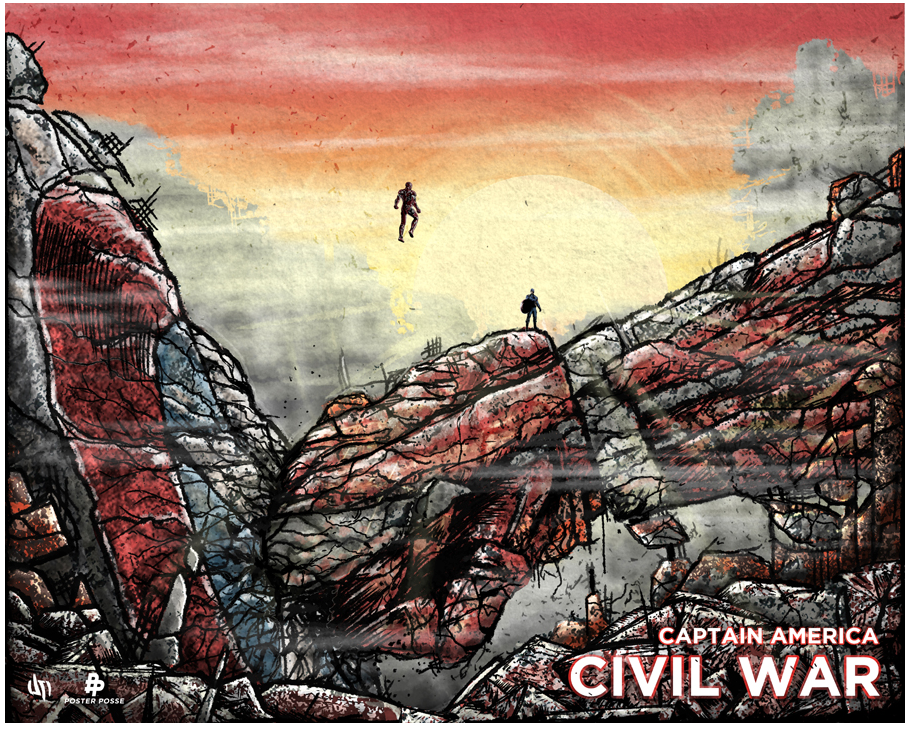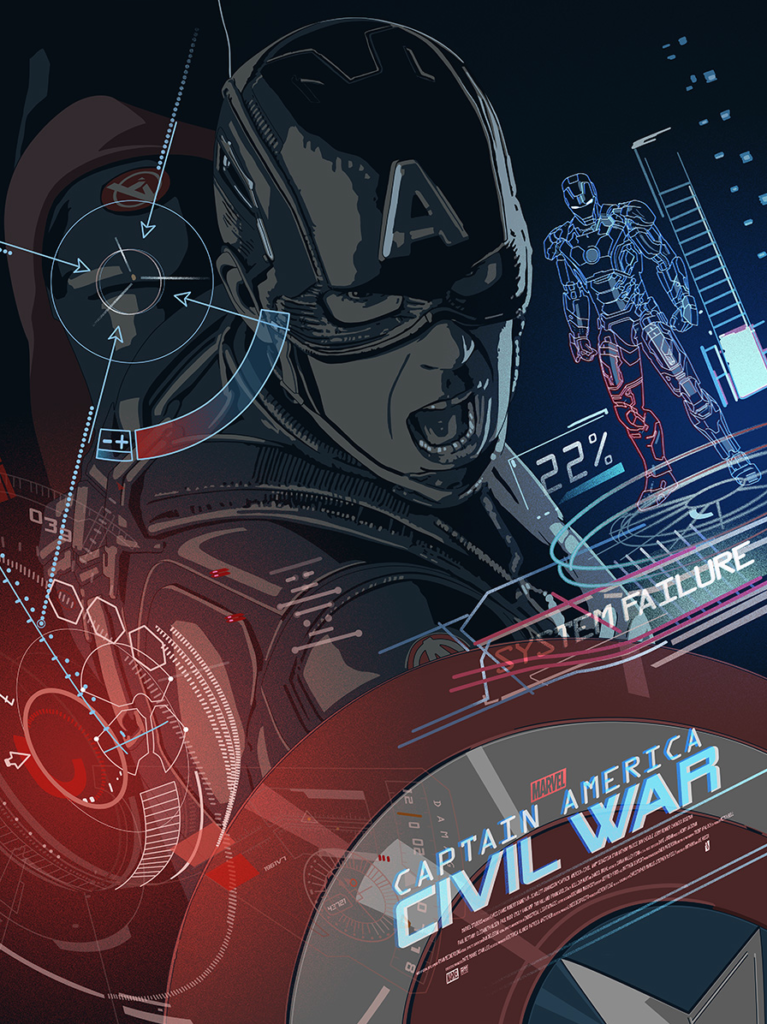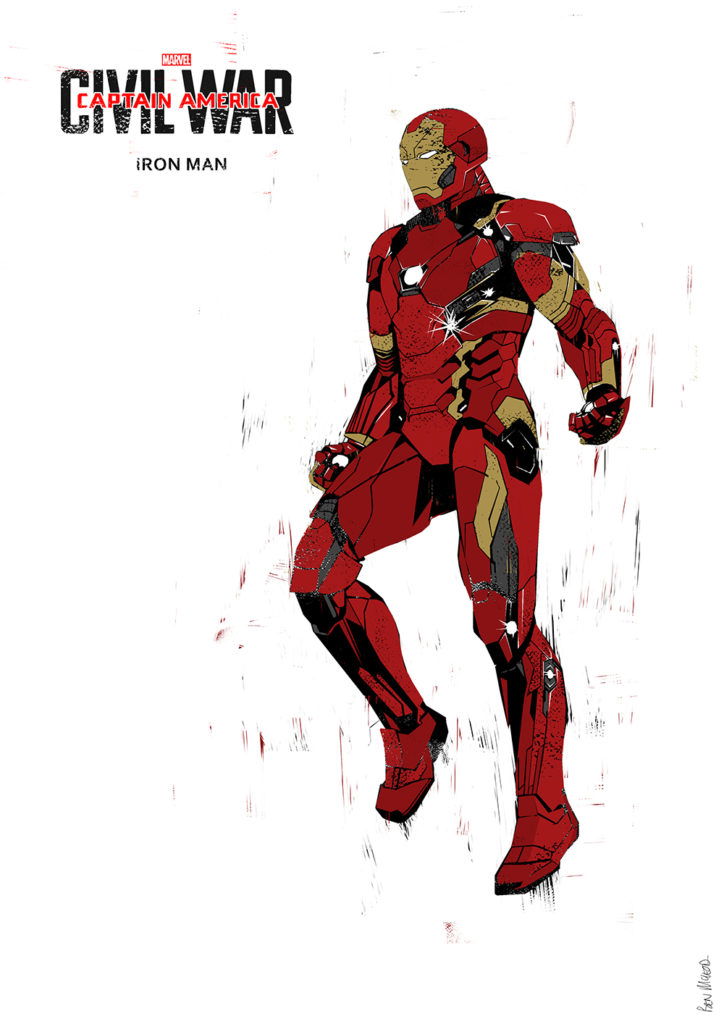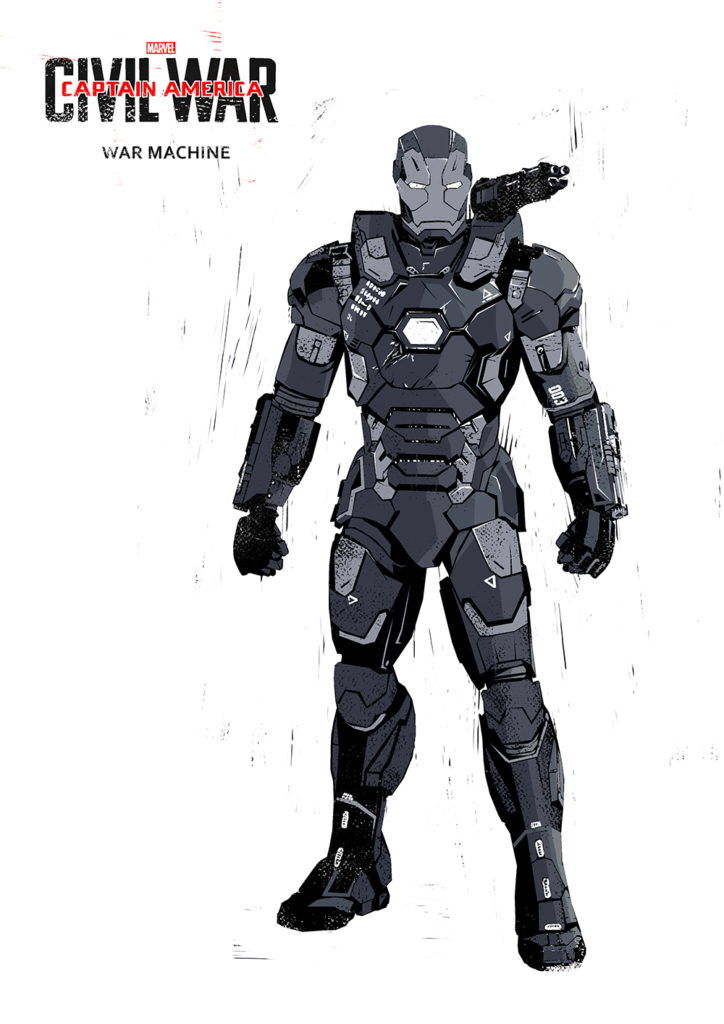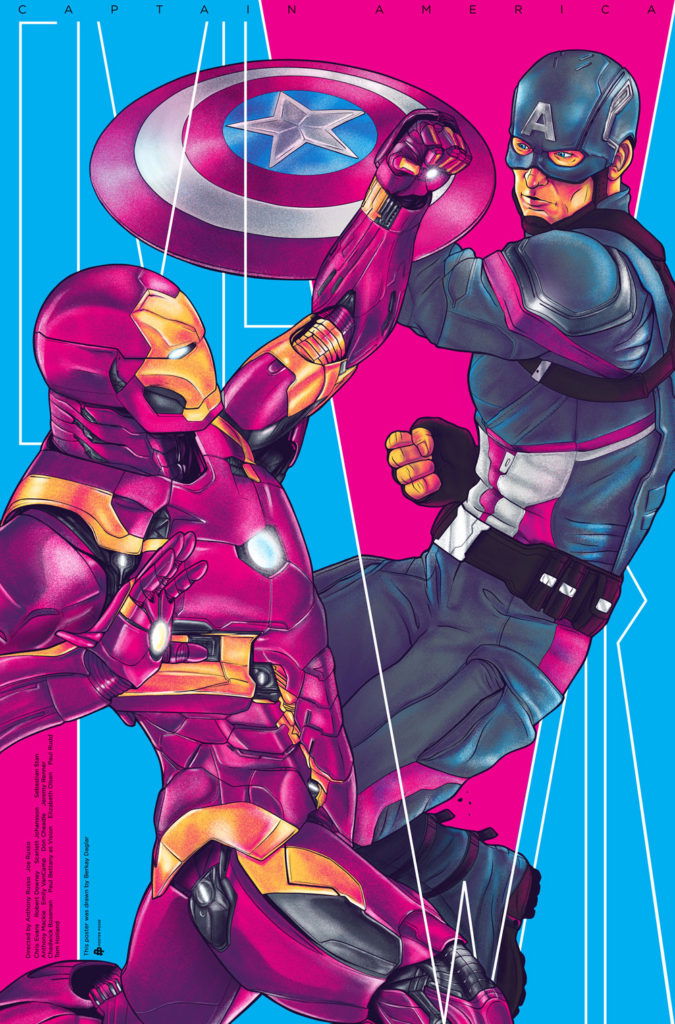 There is phase 2.  Let us know which ones are your favorites, click on the artist's links to see more of their fantastic work and come back tomorrow for Phase 3!
Marvel's "Captain America: Civil War" finds Steve Rogers leading the newly formed team of Avengers in their continued efforts to safeguard humanity. But after another incident involving the Avengers results in collateral damage, political pressure mounts to install a system of accountability, headed by a governing body to oversee and direct the team. The new status quo fractures the Avengers, resulting in two camps—one led by Steve Rogers and his desire for the Avengers to remain free to defend humanity without government interference, and the other following Tony Stark's surprising decision to support government oversight and accountability.
Directed by the Russo Brothers, "Captain America: Civil War" stars Chris Evans, Robert Downey Jr, Scarlett Johansson, Emily VanCamp, Don Cheadle, Jeremy Renner, Chadwick Boseman, Elizabeth Olsen, Paul Bettany, Paul Rudd, William Hurt, Daniel Bruhl, and Frank Grillo.