"We need to be put in check, whatever form that takes, I'm game…"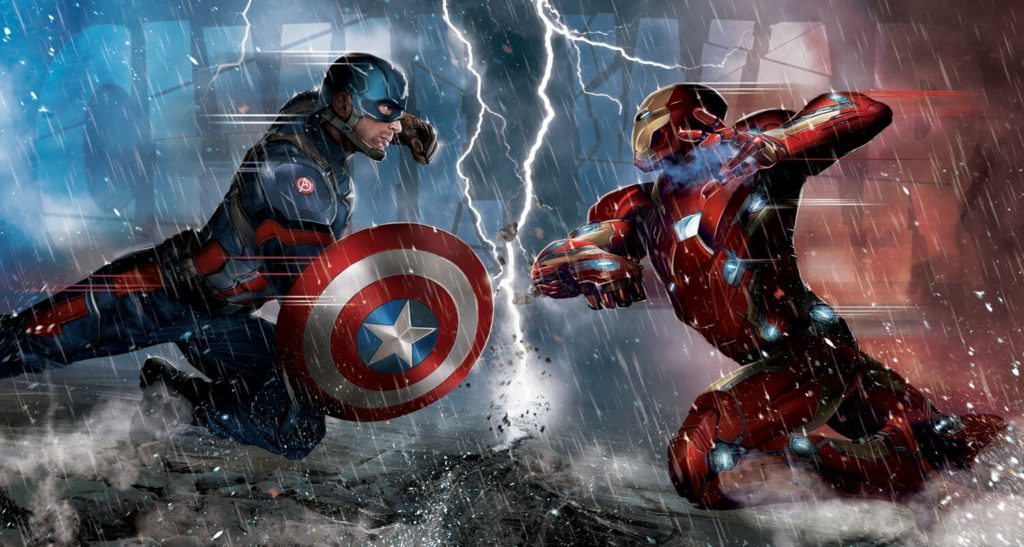 One of our most anticipated films of 2016 is Marvel's "Captain America: Civil War."  We were blown away at the job done by the Russo brothers for "Captain America: Winter Soldier," so when we heard they were taking on "Civil War" we rejoiced.  "Captain America: Civil War" launches phase 3 of Marvel's Cinematic Universe and the good news is that the Russo brothers will be back for part 1 and 2 of "Infinity War" starting in 2018.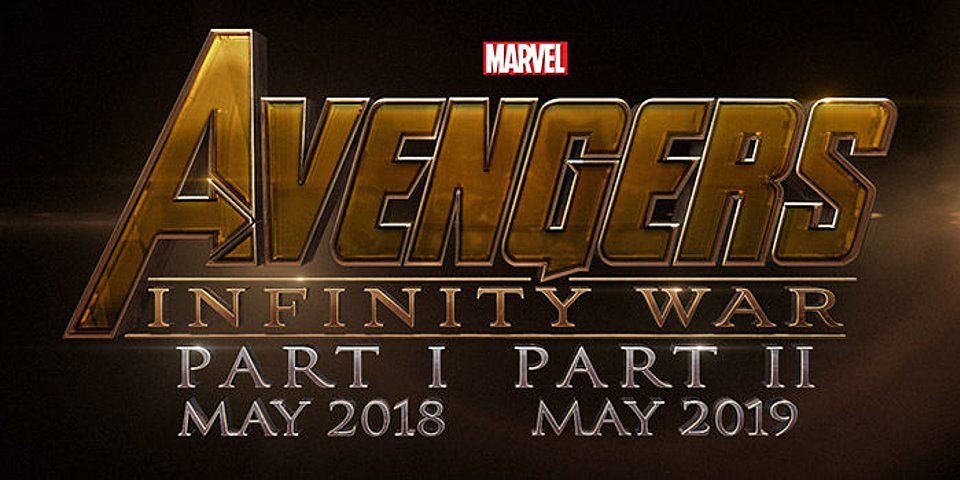 Marvel has given us 12 glorious films that comprise phase 1 and phase 2.  (WHAT? 12 films already?)  Here is what Marvel Mastermind recently told ENTERTAINMENT WEEKLY about Phase 3. "I think there will be a finality to moments of Phase Three, as well as new beginnings that will mark a different, a very different, a distinctively different chapter in what will someday be a complete first saga made up of three phases," – Kevin Feige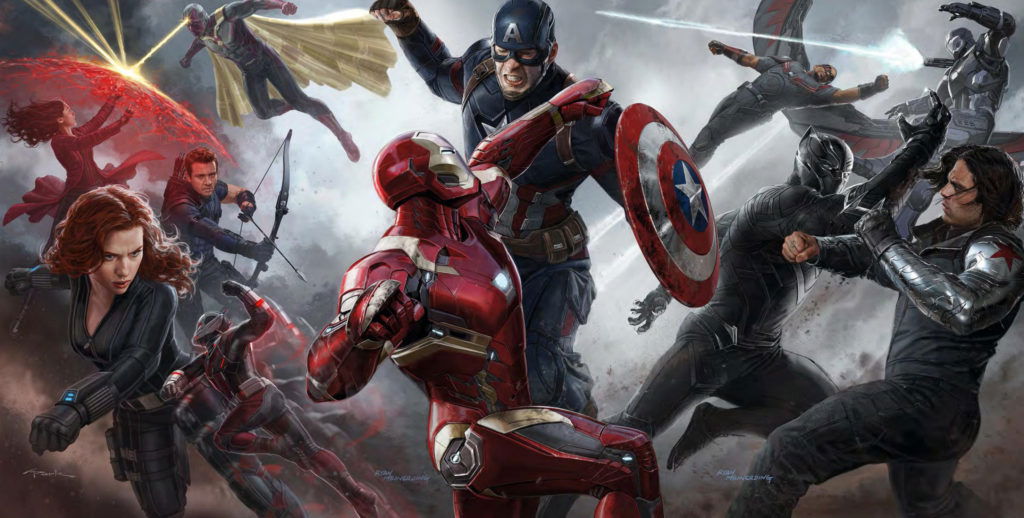 Hold on kids because "Civil War" is the beginning of the end….and ……the beginning of new beginnings….according to Feige.  I for one will be sad to see some of these characters get changed out like they do in the comics but I am ready to geek out and cheer on Team Cap when "Captain America: Civil War" opens in theaters on May 6.  (It should be noted that even though I will be cheering on Team Cap, I can't WAIT to watch Black Panther do his thang.)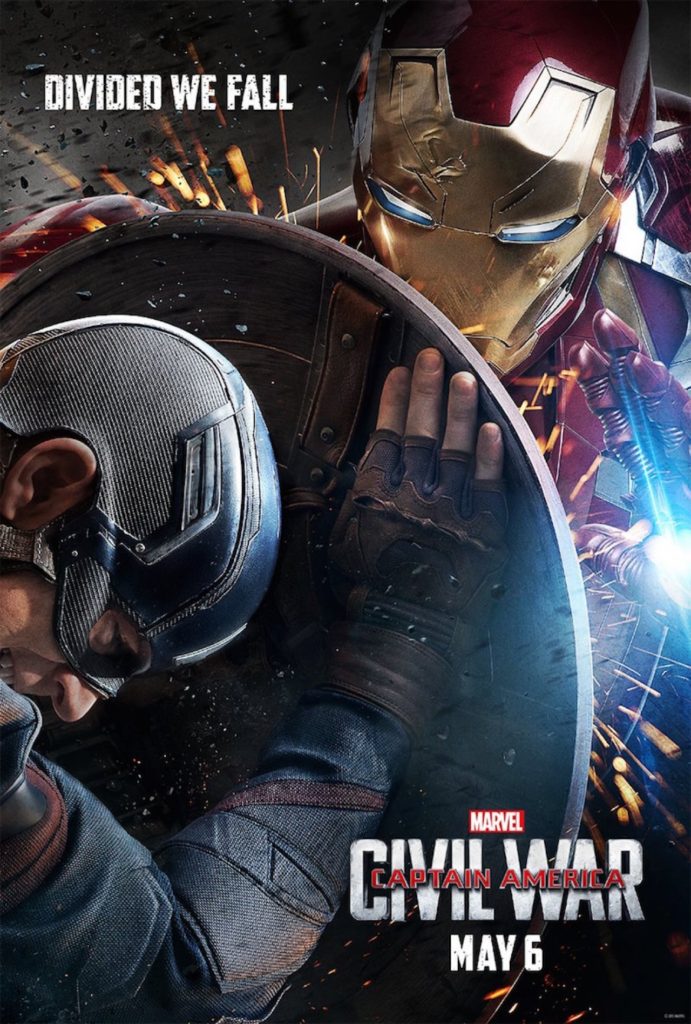 Over the next few days we will be showing you our take on the film.  Let us know which team you are rooting for and tell us which prints are your favorites.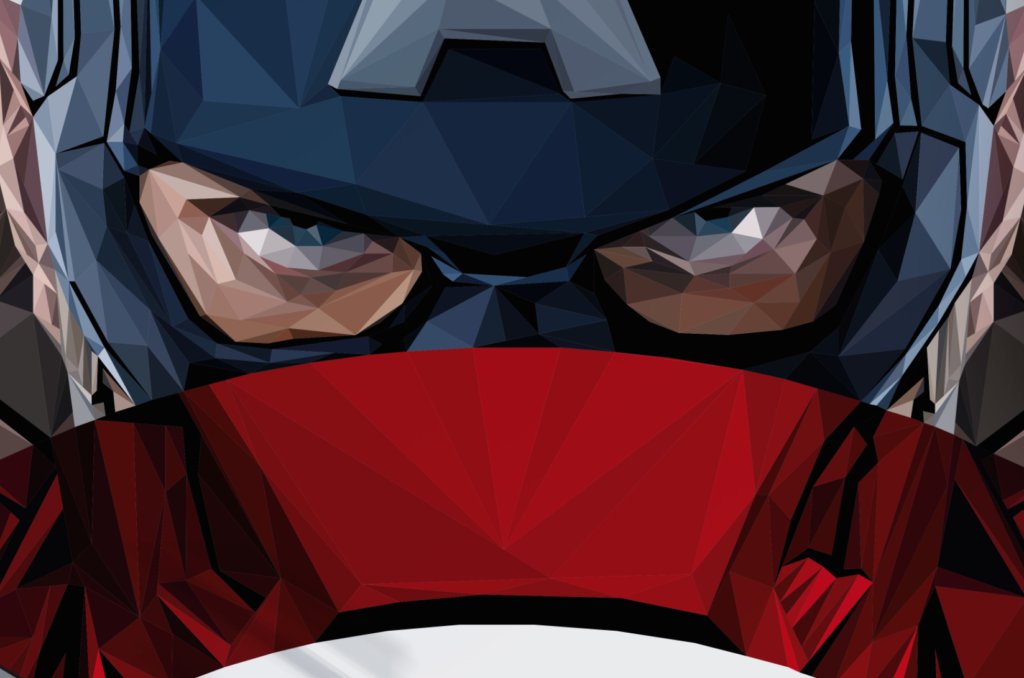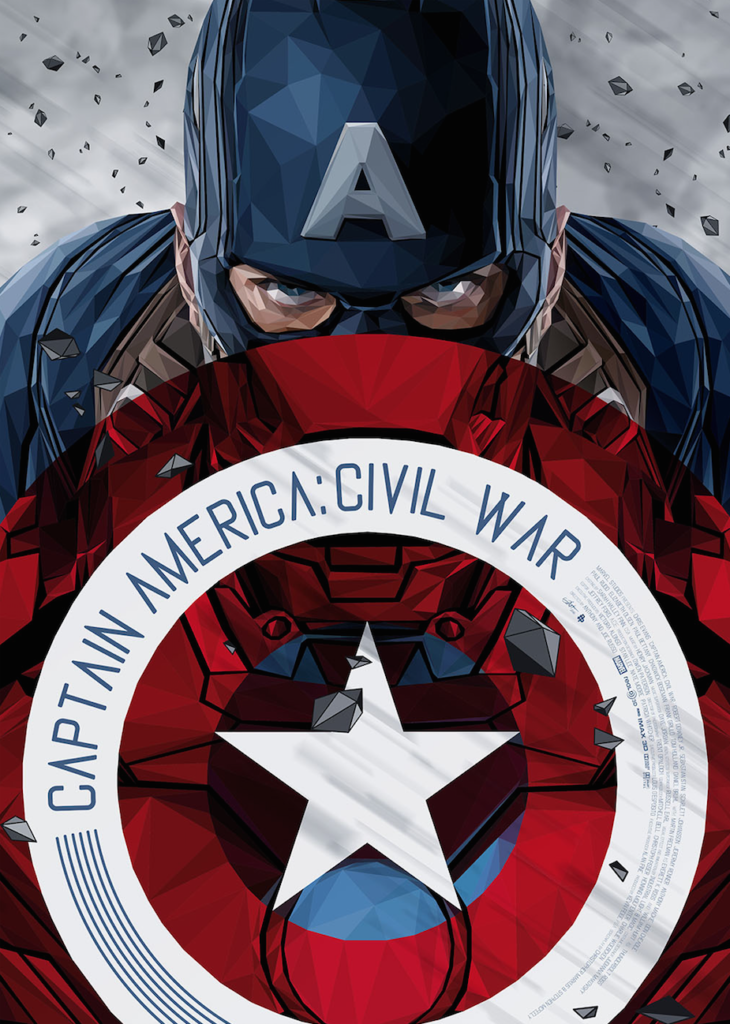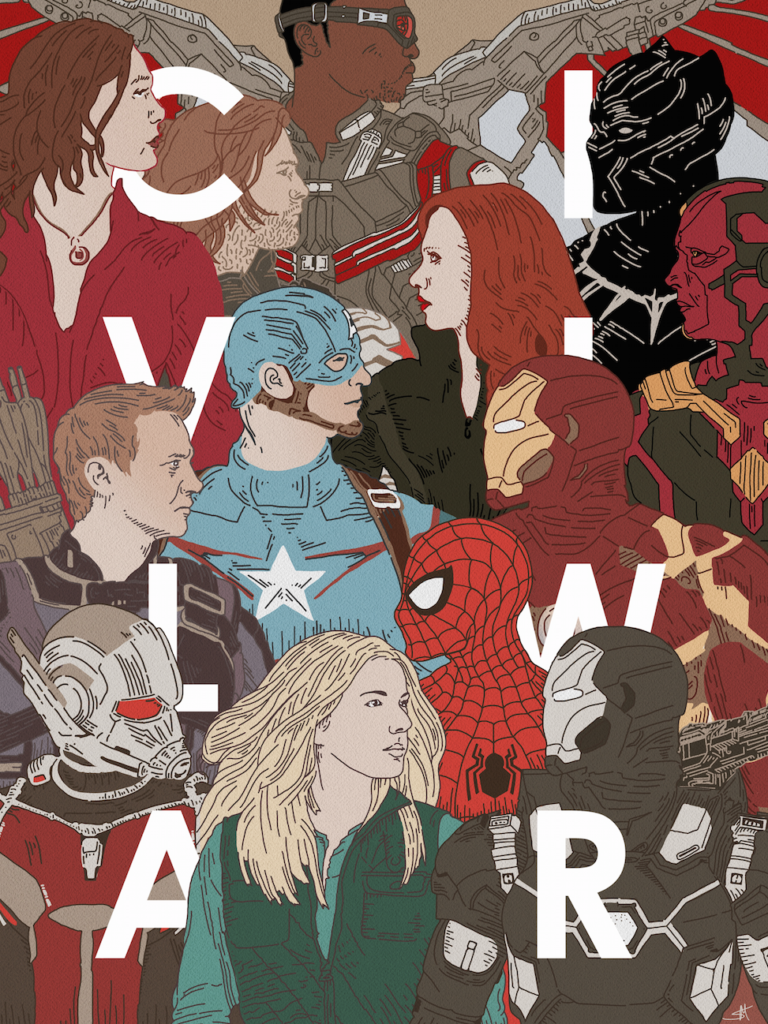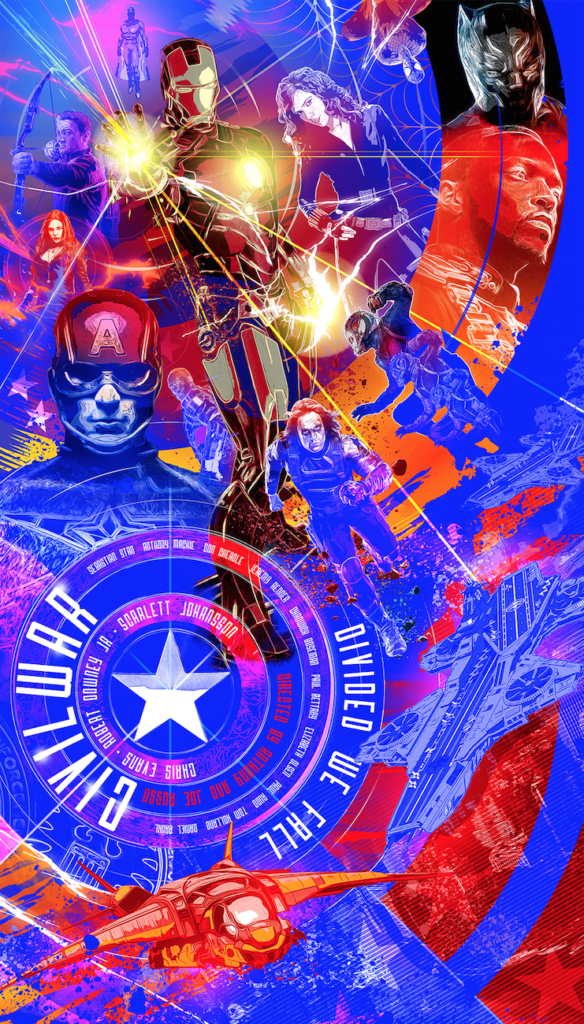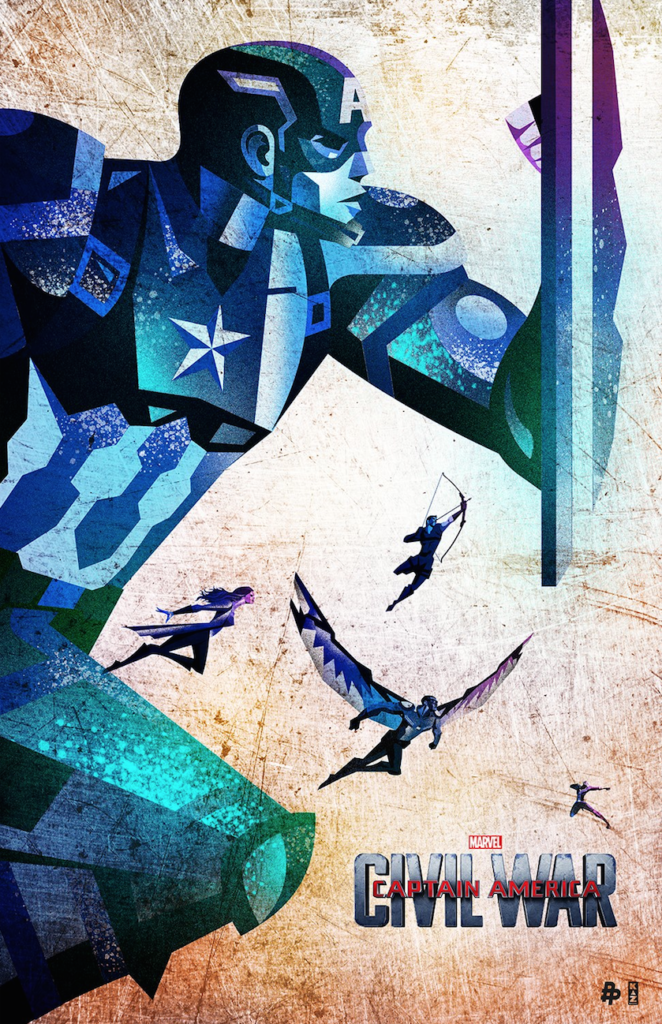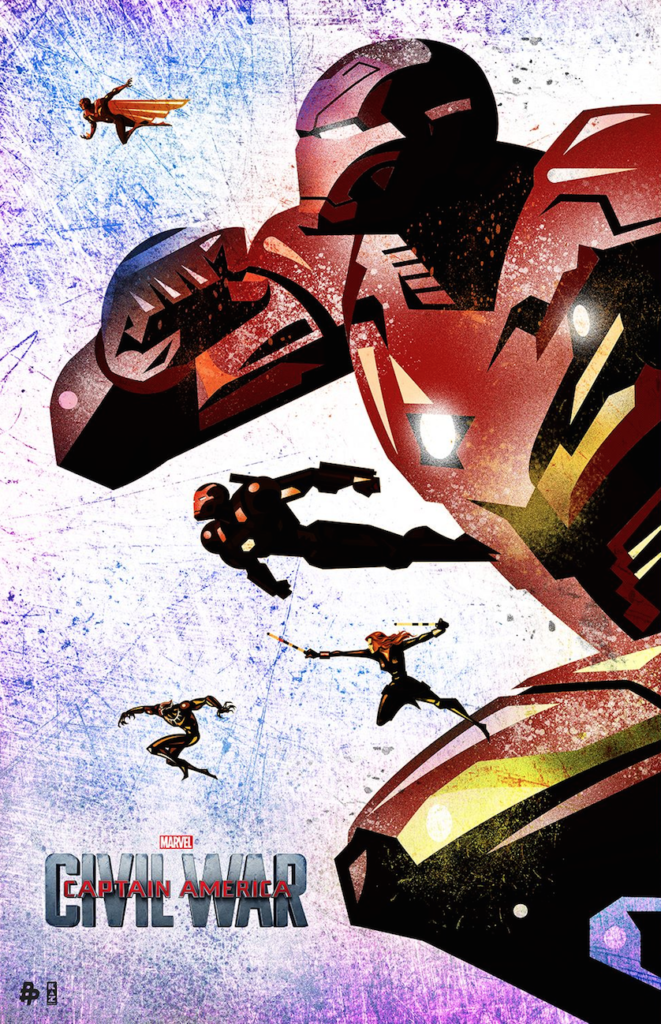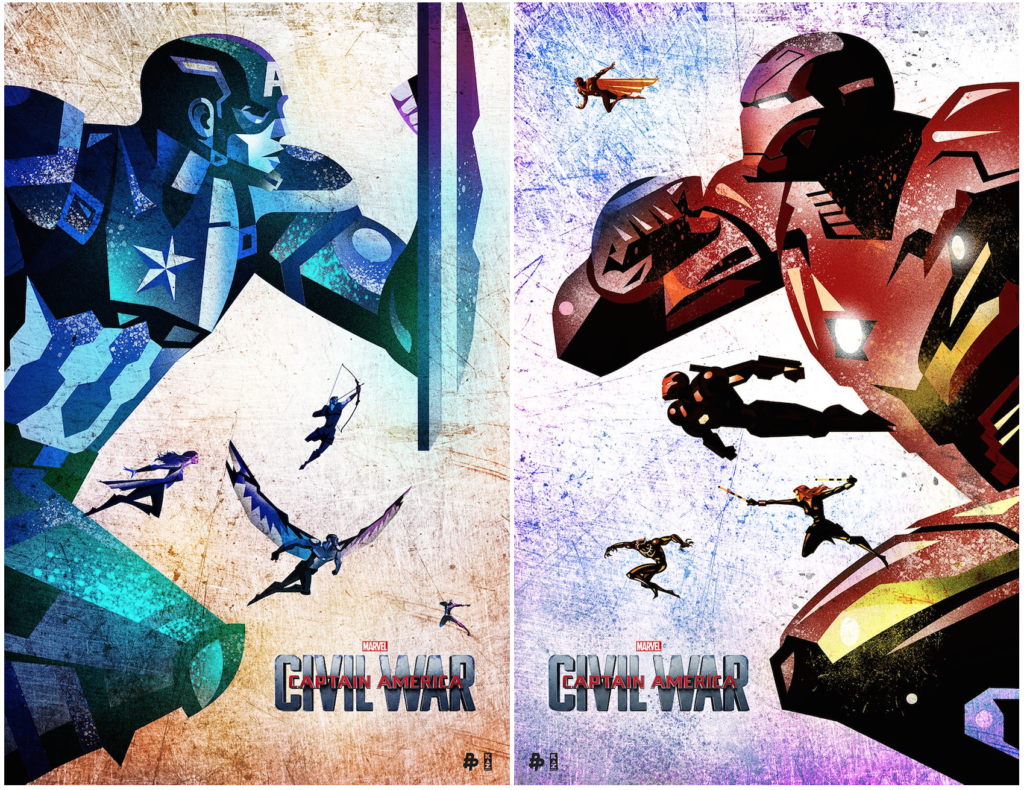 Come back tomorrow for phase 2, we have more great images to share!
Marvel's "Captain America: Civil War" finds Steve Rogers leading the newly formed team of Avengers in their continued efforts to safeguard humanity. But after another incident involving the Avengers results in collateral damage, political pressure mounts to install a system of accountability, headed by a governing body to oversee and direct the team. The new status quo fractures the Avengers, resulting in two camps—one led by Steve Rogers and his desire for the Avengers to remain free to defend humanity without government interference, and the other following Tony Stark's surprising decision to support government oversight and accountability.
Directed by the Russo Brothers, "Captain America: Civil War" stars Chris Evans, Robert Downey Jr, Scarlett Johansson, Emily VanCamp, Don Cheadle, Jeremy Renner, Chadwick Boseman, Elizabeth Olsen, Paul Bettany, Paul Rudd, William Hurt, Daniel Bruhl, and Frank Grillo.