"Anyone can save the galaxy once!"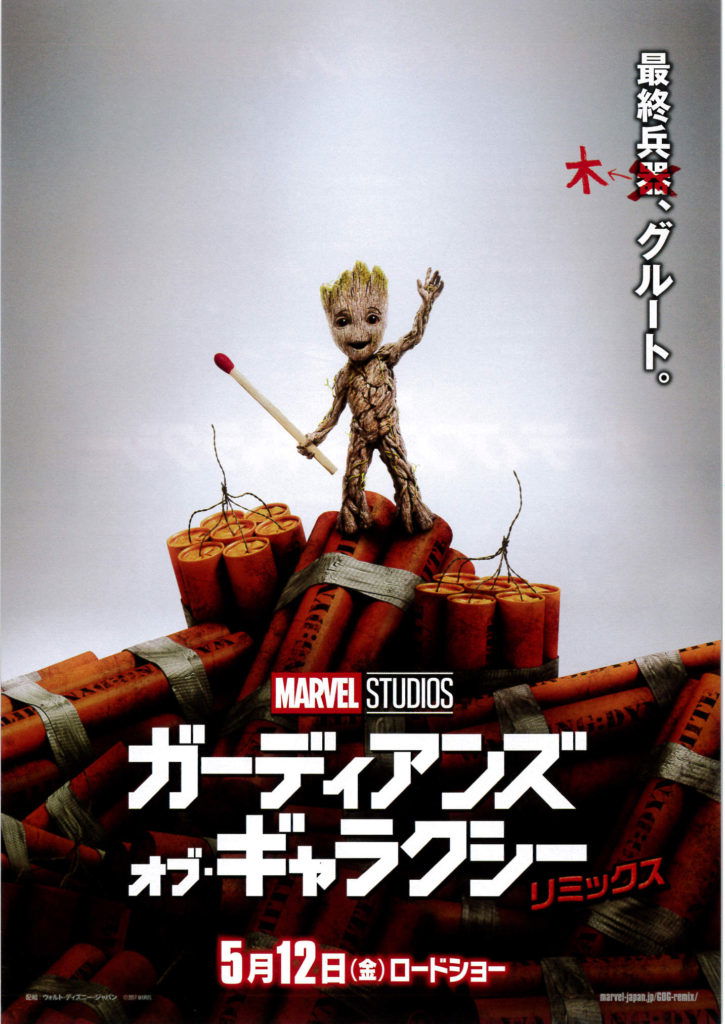 Yesterday we launched Phase 1 of our tribute to Marvel's "Guardians of the Galaxy Vol. 2" and y'all seemed to really appreciate it.  (Writer / Director James Gunn was even kind enough to take time out of his hectic schedule to share it on his social media feeds which, of course, made our day.)  Now we are back with Phase 2 which means we are one day closer to actually seeing the film!  We've avoided all the spoilers, not read any of the reviews.  Our goal is to go in and experience the film with awe and anticipation.  Until then, check out this eye-candy and be sure to come back….we have more on the way.

Image courtesy of Poster Posse Pro

Jérémy Pailler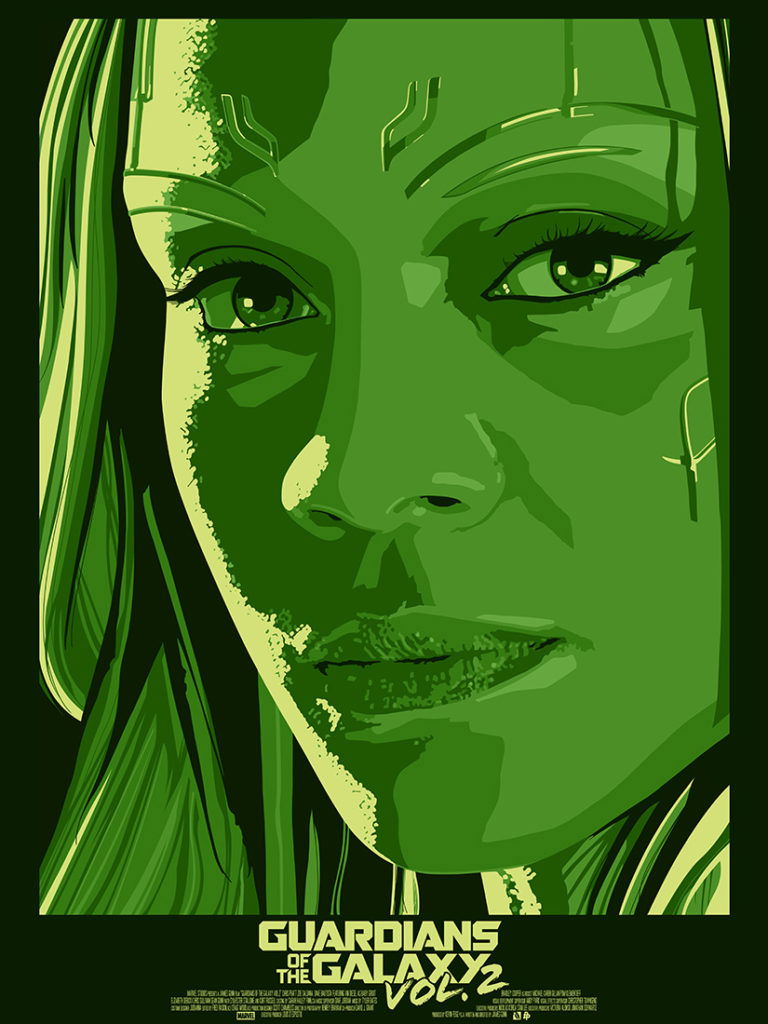 Here are images 4-6 of Poster Posse Pro The Dark Inker's 9 image set, today, it's all about the ladies of the Galaxy or is it the Garden?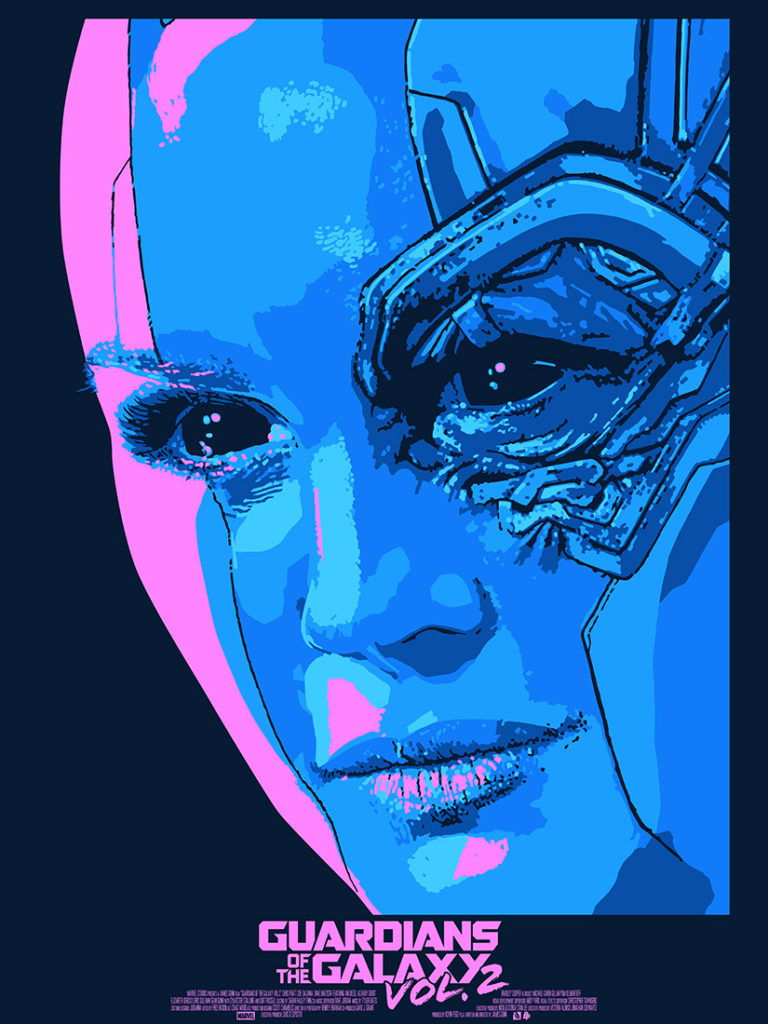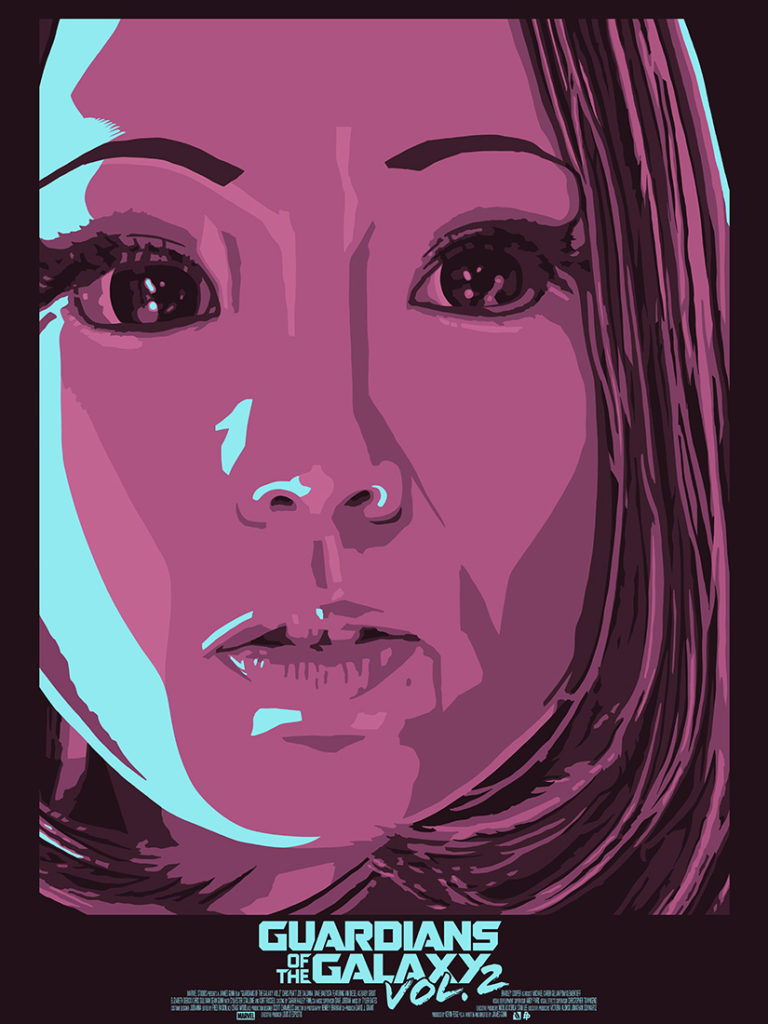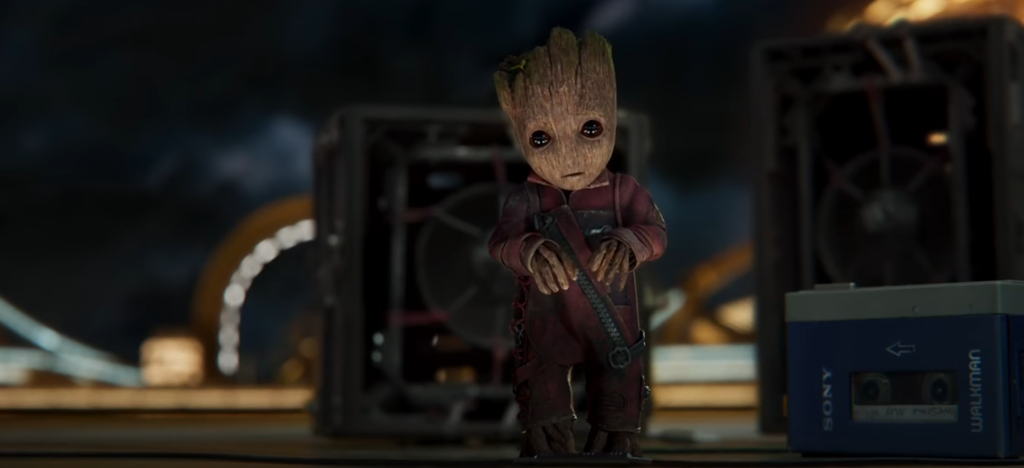 We can't get enough of this lil guy.  Check out that outfit!  Damn he's adorable….
Image courtesy of Poster Posse Pro Kaz Oomori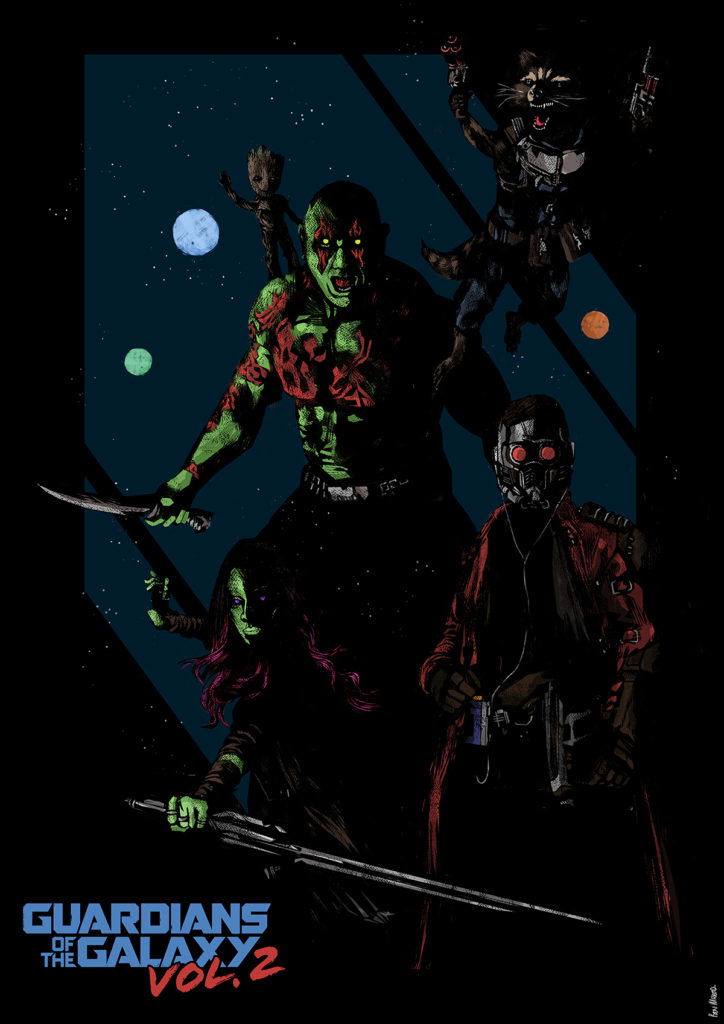 Image courtesy of Poster Posse Pro Ben Mcleod
Here's a fun gif by Poster Posse Pro Maria Suarez Inclan
Come back tomorrow for Phase 3 and be sure to check out and sign up for our social media feeds below: