"Humanity's  Last  Hope  Isn't  Human …"
Huge thanks to everyone who jumped in and shared Phase one of our tribute to "Chappie."  It was nice to see so many folks sharing it around online and we are thrilled that you liked it so much.  Today we bring you Phase two of the project and much like the first phase, it's chock full of more sensational art.  As we mentioned yesterday, "Chappie" is based off a short film, "Tetra Vaal" that Neill Blomkamp did back in 2004.  Here is a look at it to give you an idea of how this idea sprouted and became the movie we are all going to see when it is released on March 6th, 2015.
Today, for Phase two of our "Chappie" tribute, we have offerings from Arian Noveir, Laurie Greasley, Matt Needle, Rich Davies, Salvador Anguiano, Sam Ho, Simon Delart, Stephen Sampson, Tim Anderson and Kaz Oomori.  Give them a look and as always, let us know what you think.  Be sure to click the artists links to stay up to date on all their other projects, gallery shows and upcoming releases.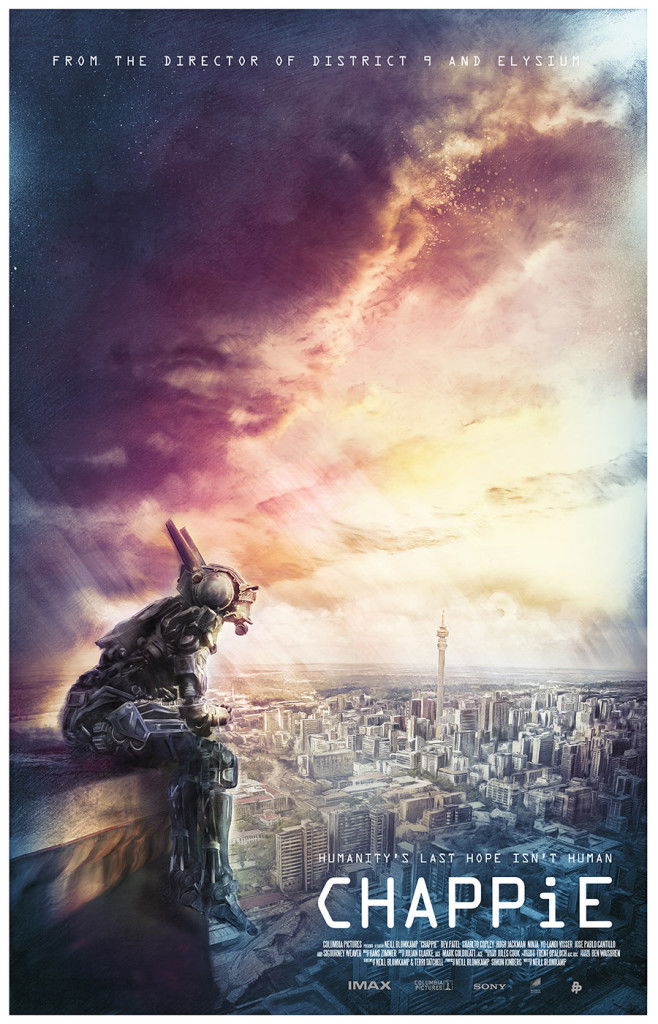 by RICH DAVIES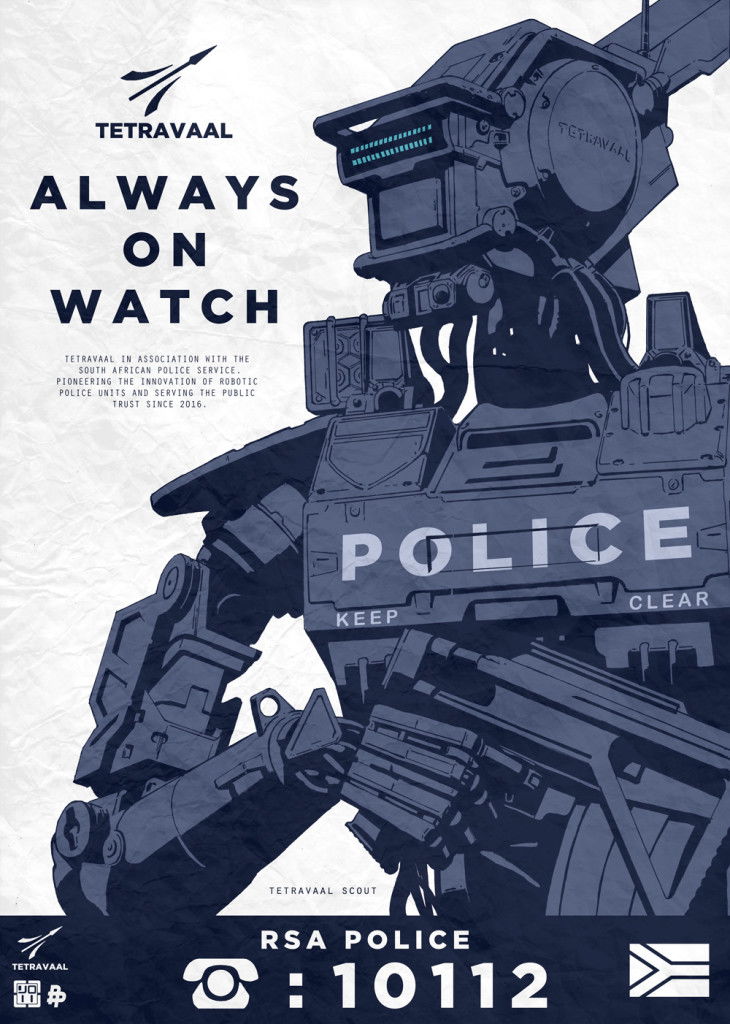 "Public Trust" by LAURIE GREASLEY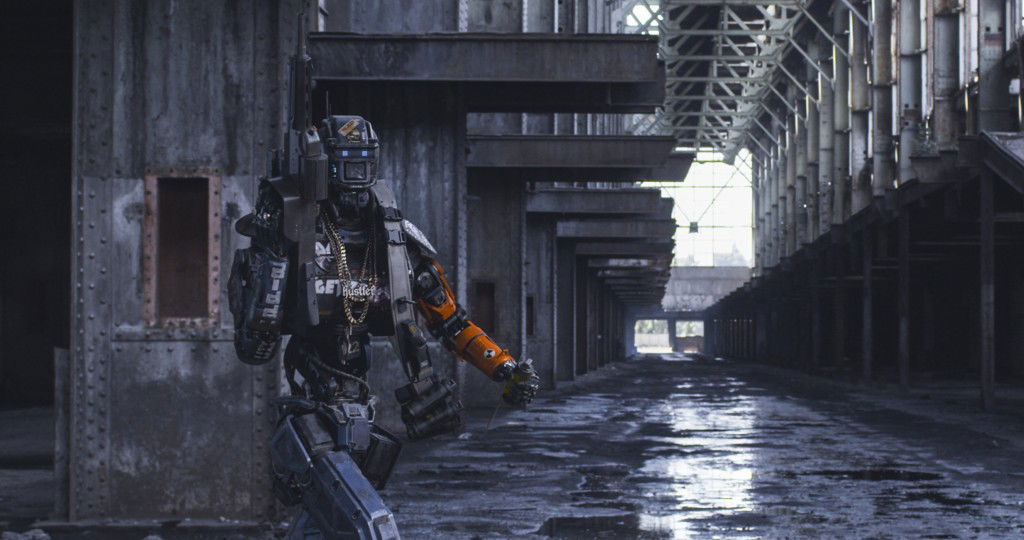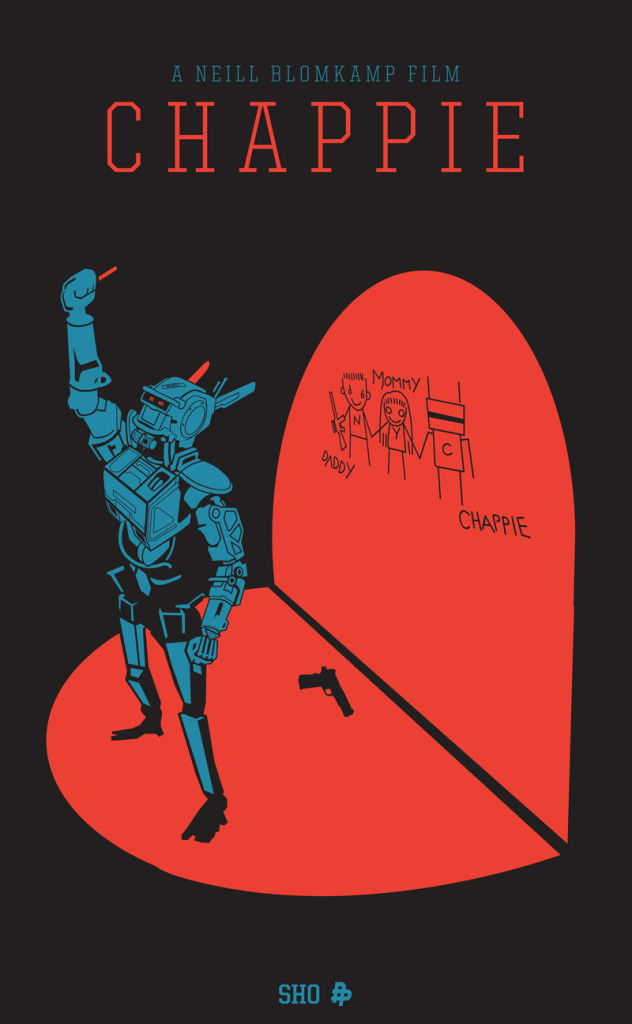 by SAM HO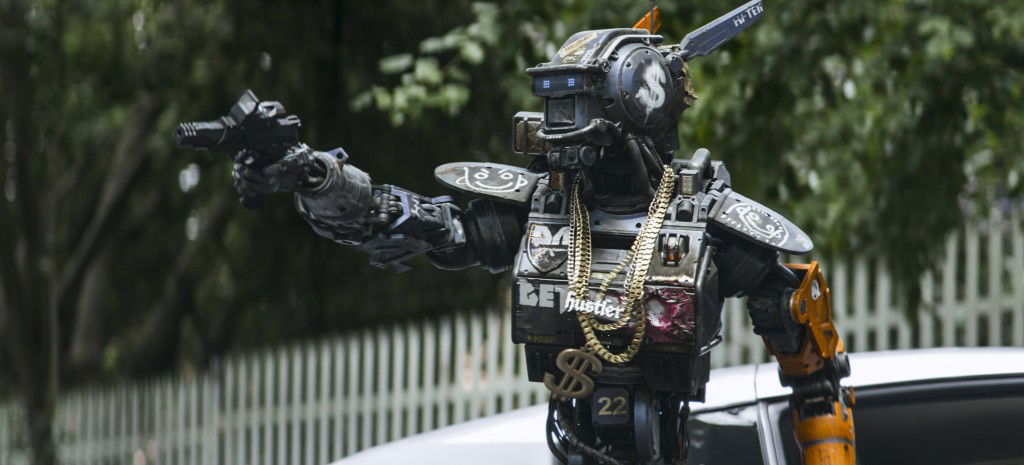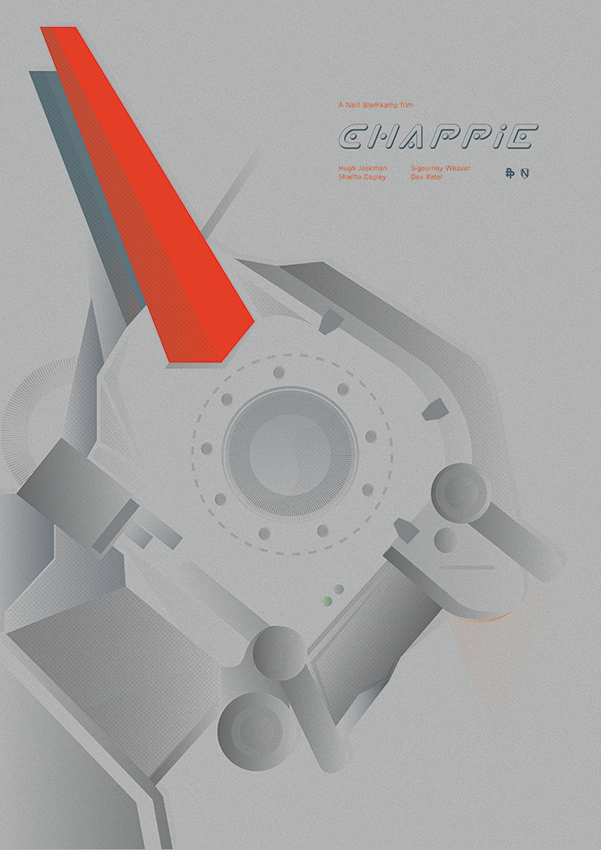 by MATT NEEDLE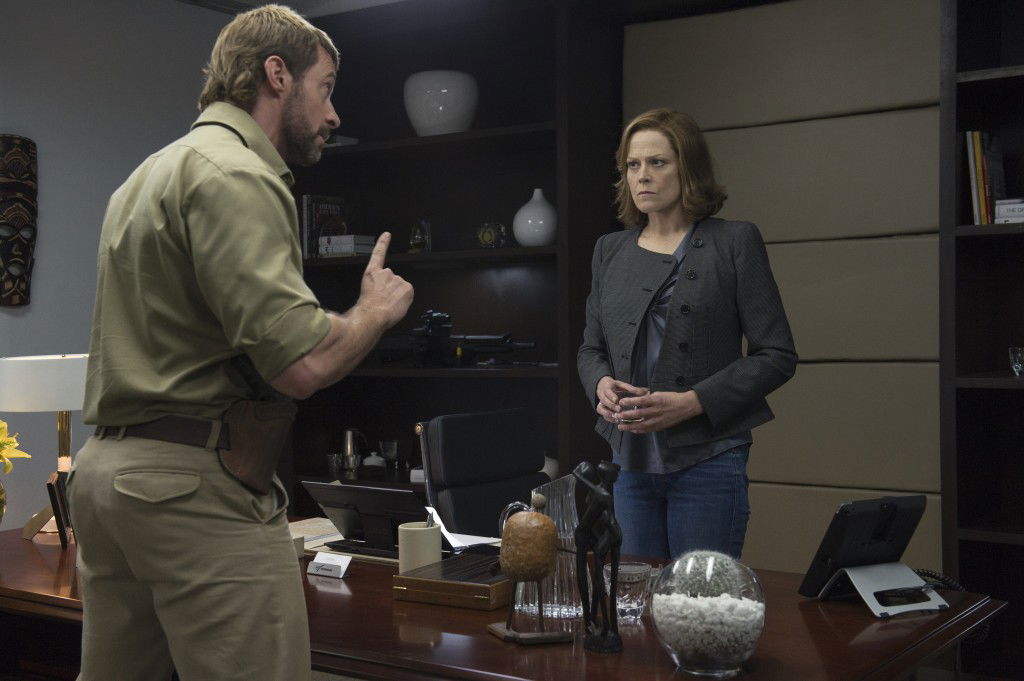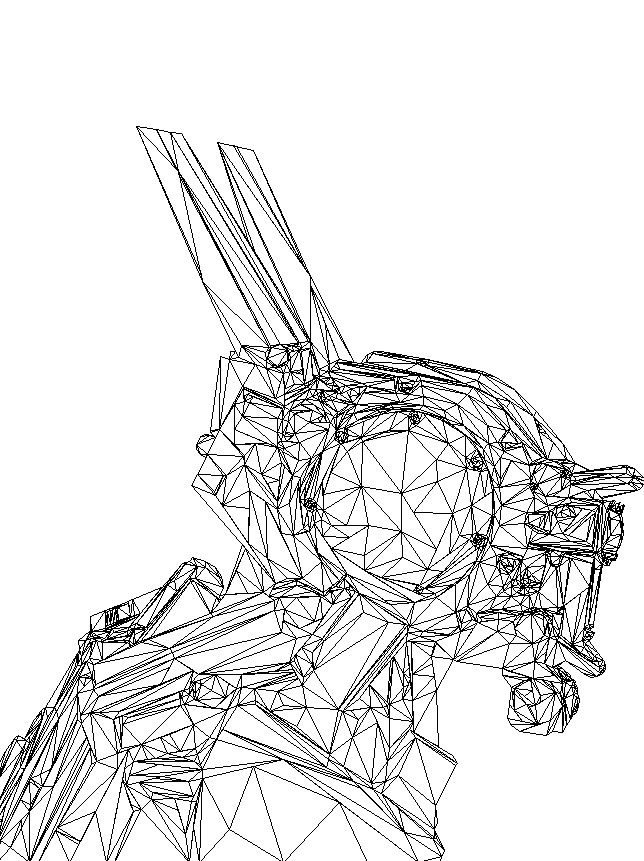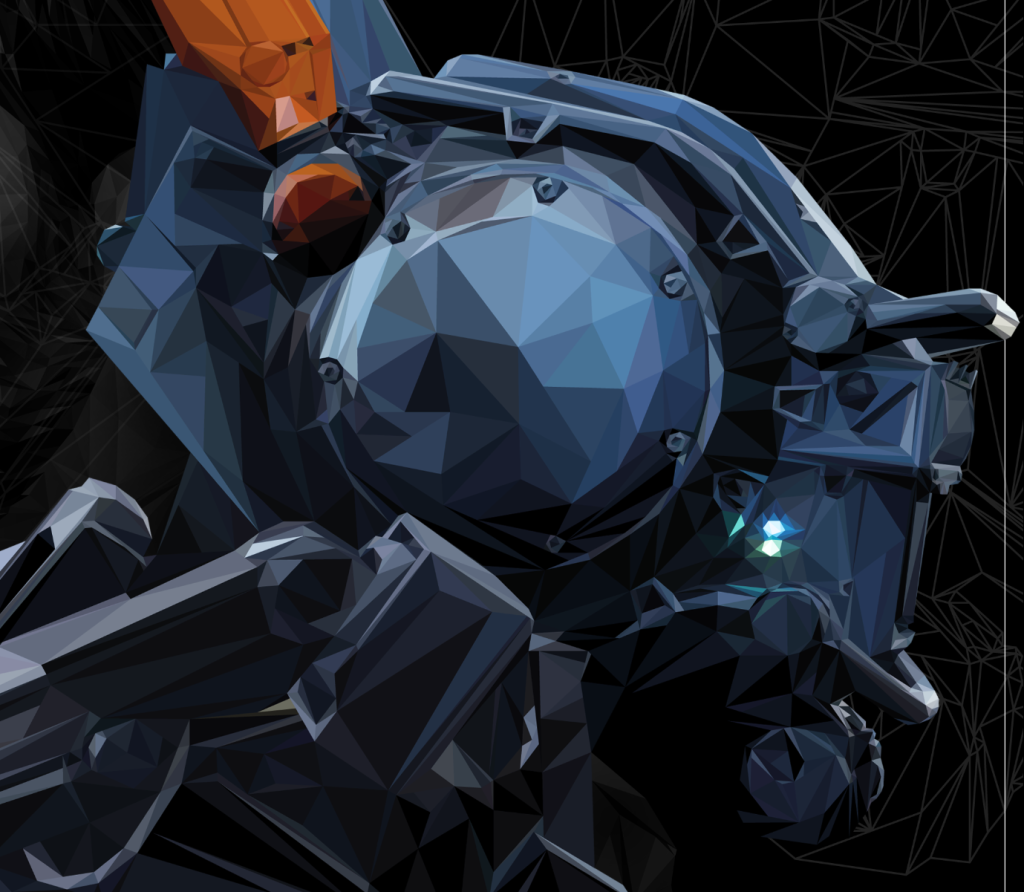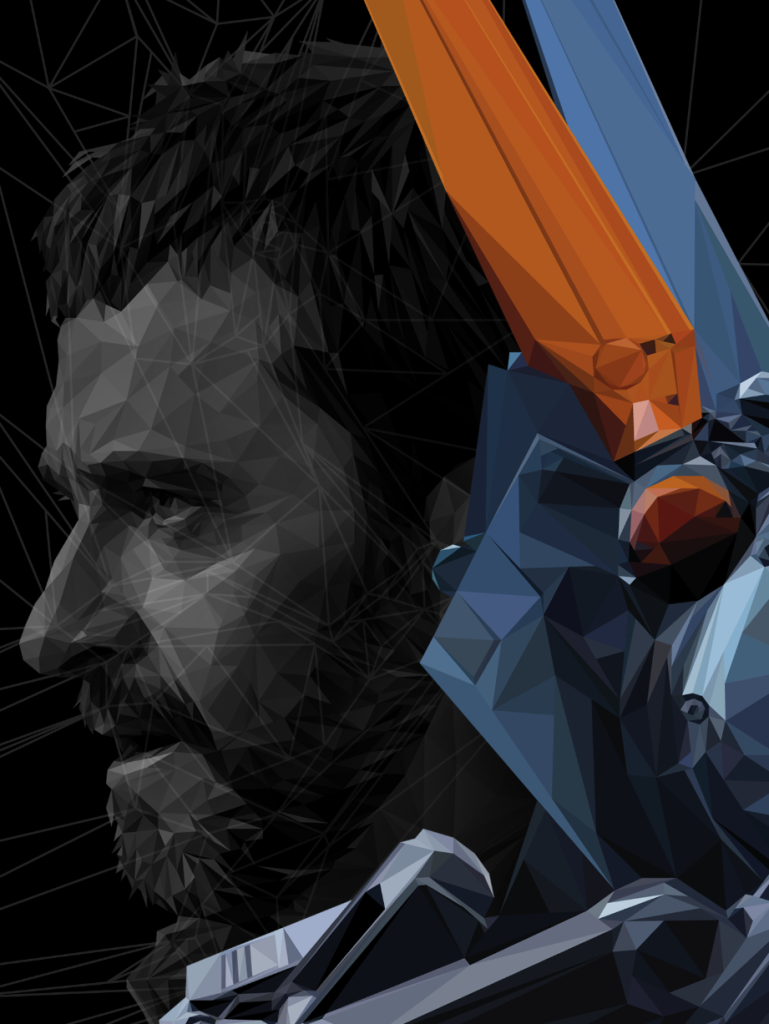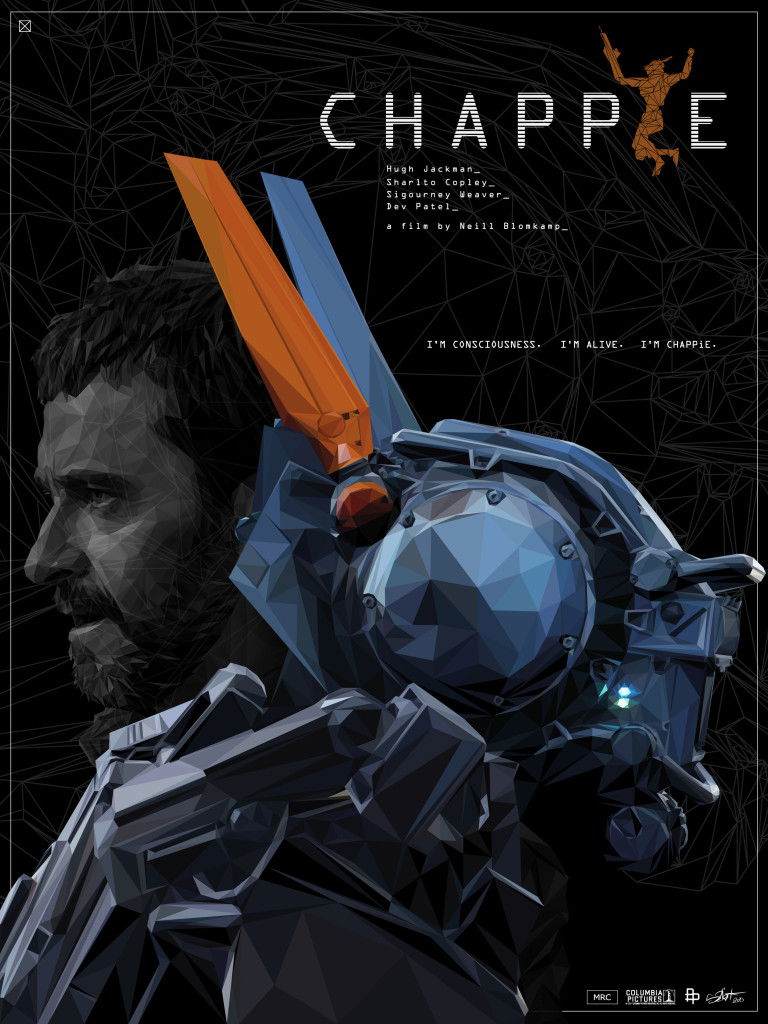 by SIMON DELART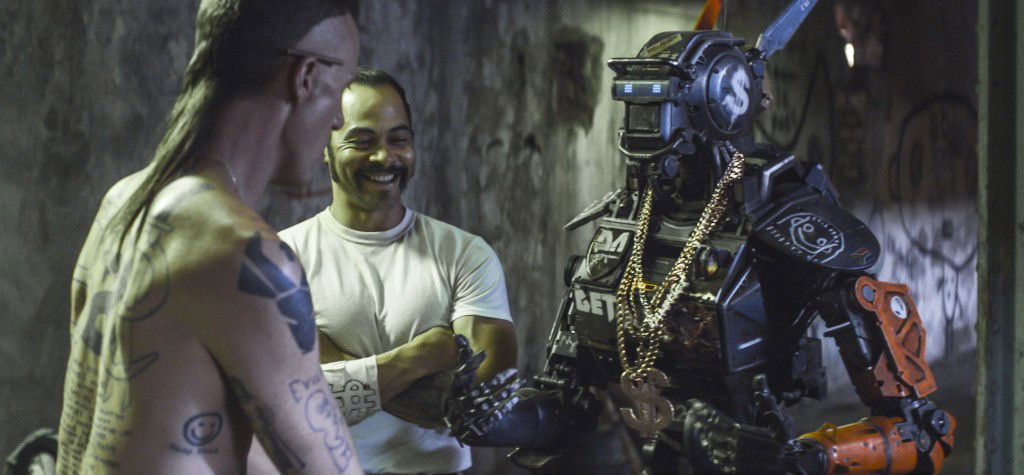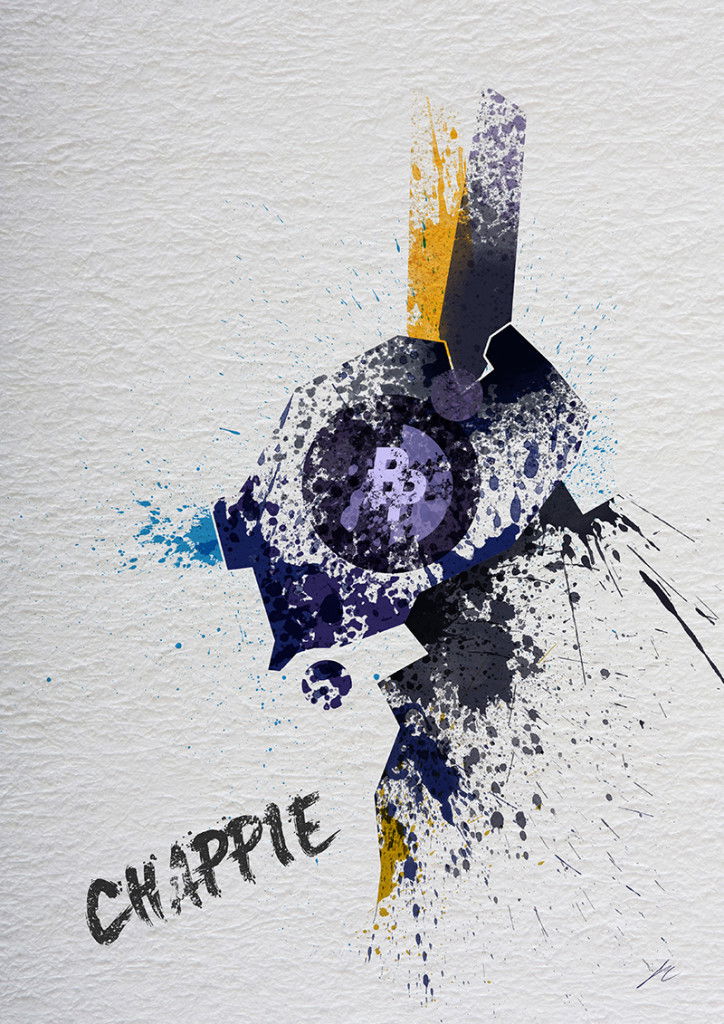 by ARIAN NOVEIR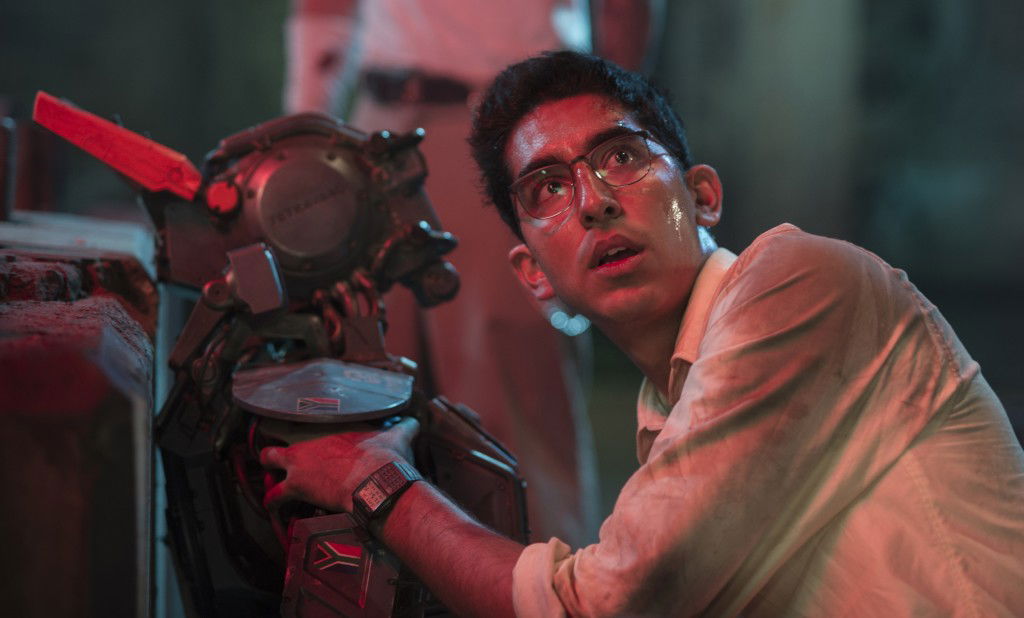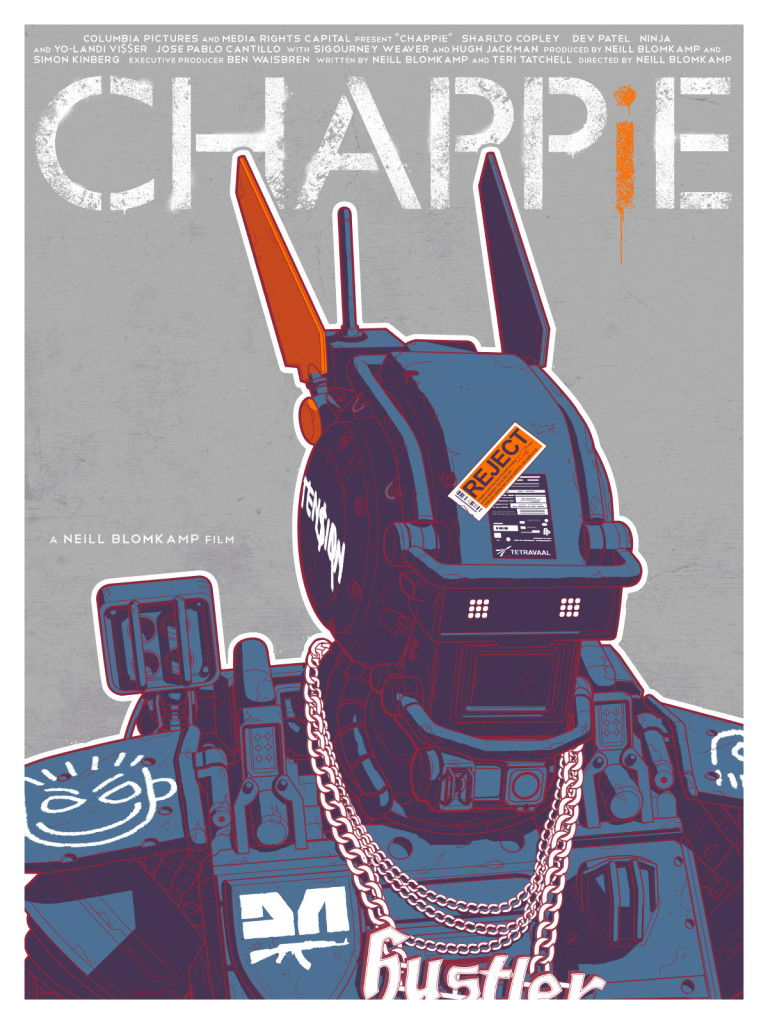 by TIM ANDERSON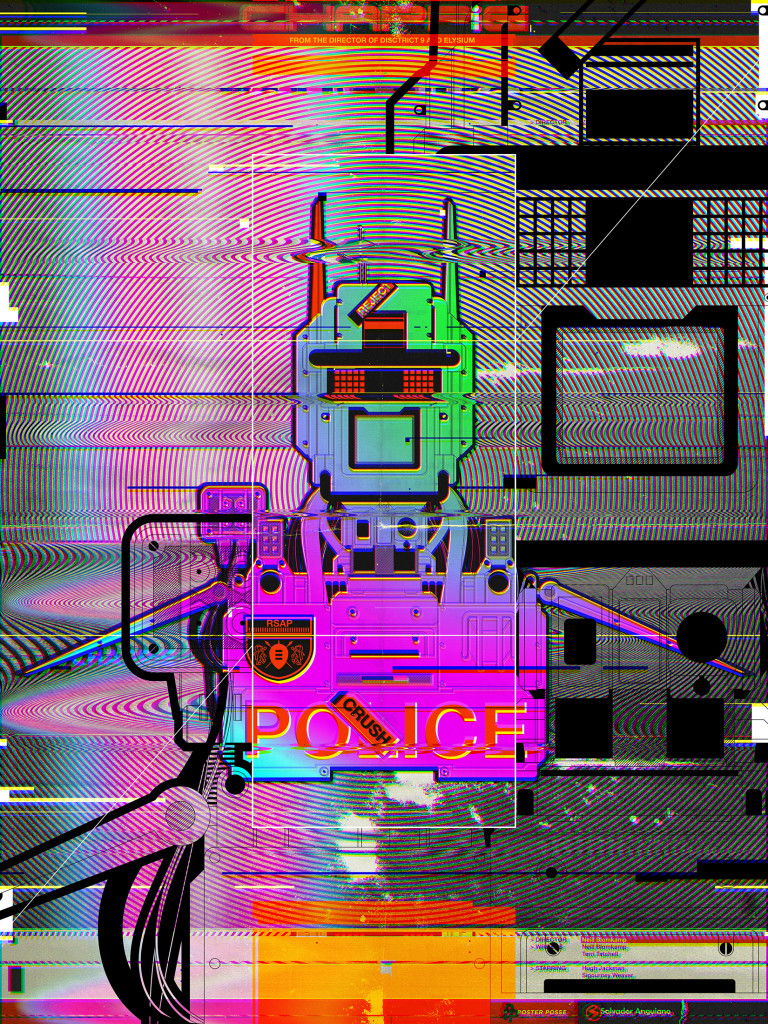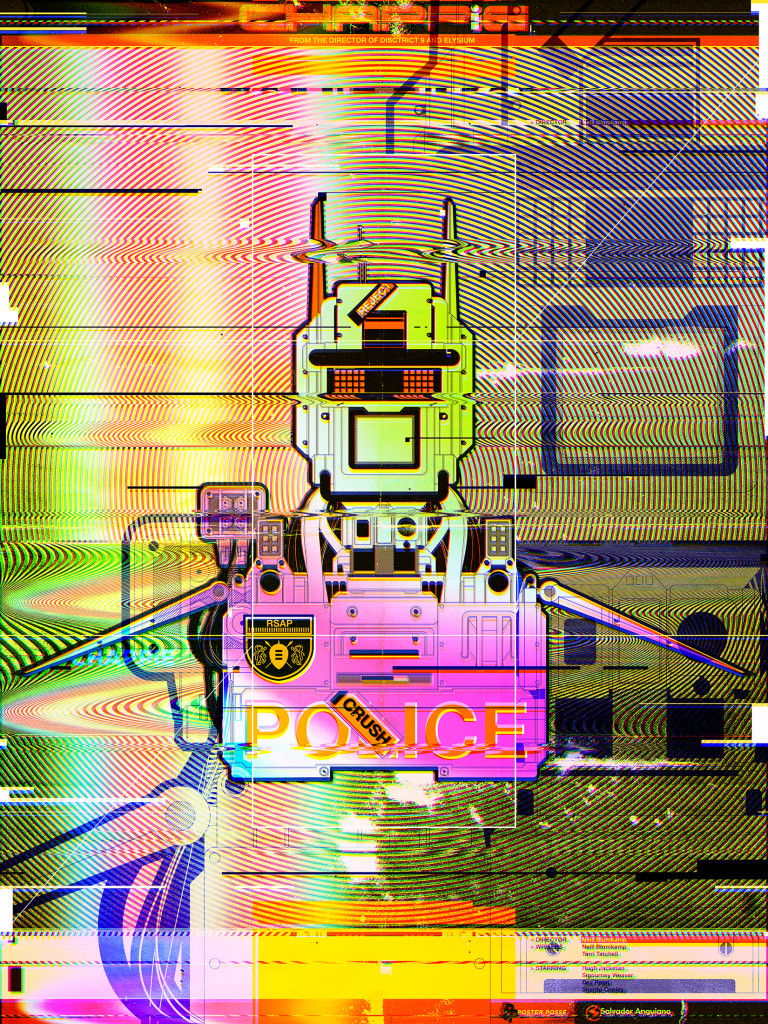 by SALVADOR ANGUIANO (OVERDRIVE EDITION)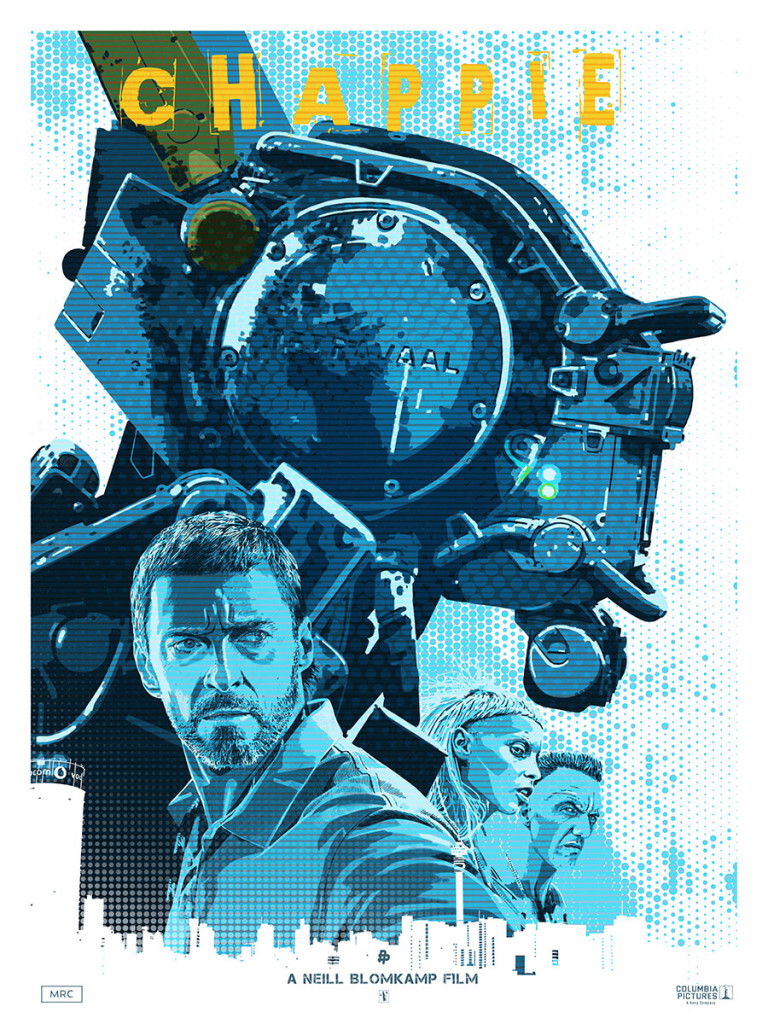 by STEPHEN SAMPSON – AKA: The Dark Inker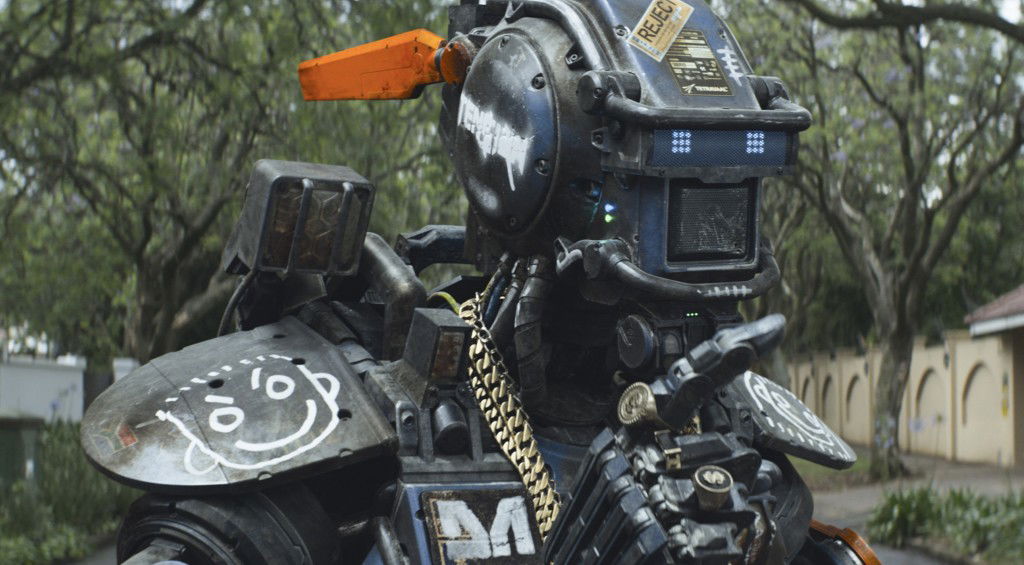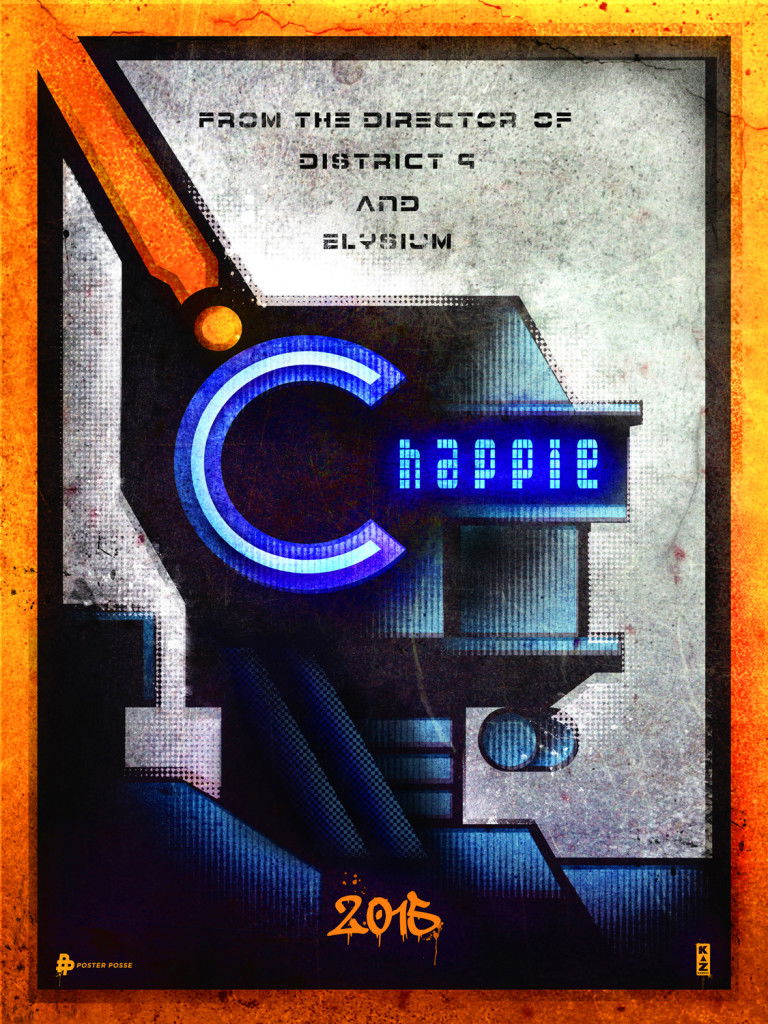 by KAZ OOMORI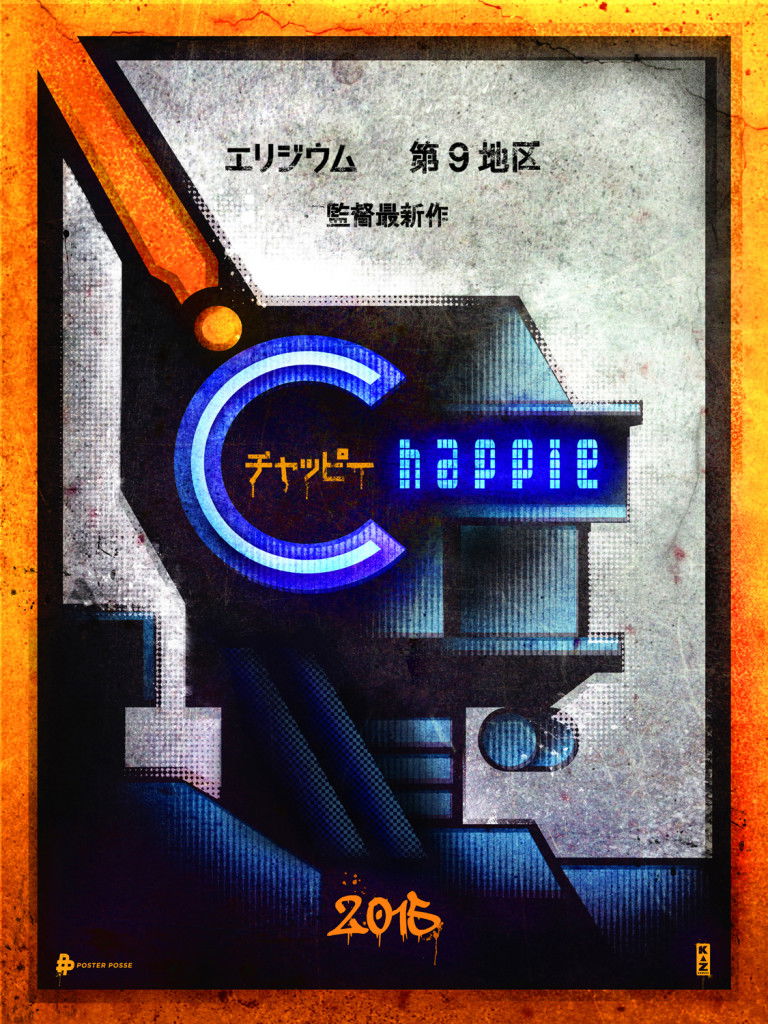 by KAZ OOMORI (Japanese Variant)
As usual, we'd like to thank all the artists for taking the time out of their busy schedules to tackle another Poster Pose Project.  We think the movie looks very promising and we can't wait to go see it.  As we sit here looking at our calendar for 2015, we have a TON of great projects heading your way.  Grab some Junior Mints, sit back and be on the lookout.  Sign up for updates on our website and follow us on TWITTER.  Feel free to offer suggestions for future Poster Posse Projects too.  You never know, we may have overlooked something….doubtful….but you never know….