"I'm consciousness. I'm alive. I'm Chappie!"
"Chappie" is the third full length film from director Neill Blomkamp after 2009's "District 9" and 2013's "Elysium."  Based off a short film he did back in 2004 called "Tetra Vaal", Chappie tells the story of a robot imbued with artificial intelligence who is stolen by two local gangsters who want to use him for their own nefarious purposes.  The film will star Sharlto Copley as the voice of Chappie, with Ninja and Yolandi Visser, voices of the South African Zef counter-culture movement and members of rap-rave duo Die Antwoord, as the two gangsters.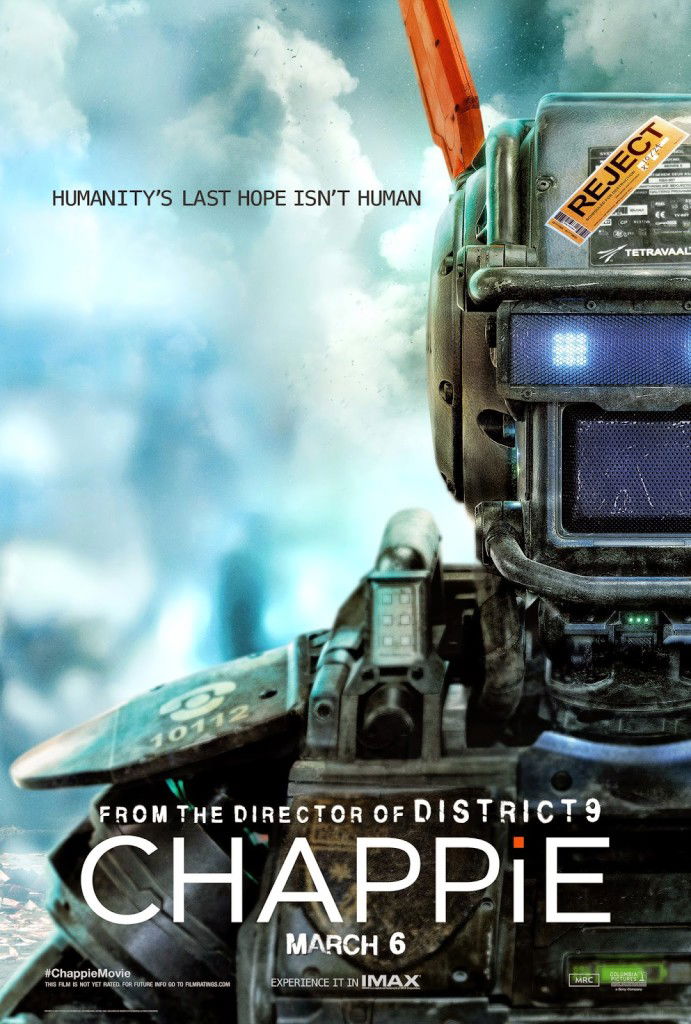 The film stars Sharito Copley as the voice of Chappie, Dev Patel as Deon Wilson, Hugh Jackman as Vincent Moore, Watkin Tudor Jones as Ninja, Yolandi Visser as Yolandi, Jose Pablo Cantillo as Yankie and Sigourney Weaver and opens in theaters on March 6, 2015.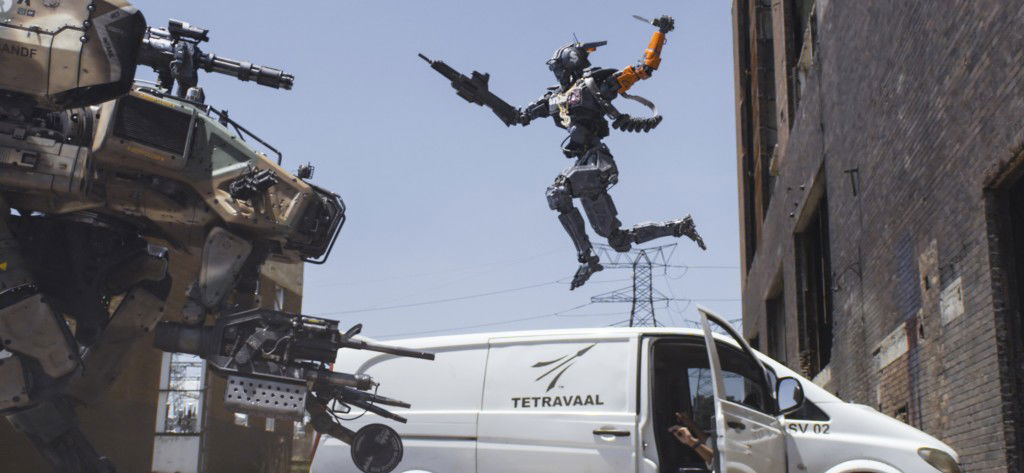 "Every child comes into the world full of promise, and none more so than Chappie: he is gifted, special, a prodigy. Like any child, Chappie will come under the influence of his surroundings – some good, some bad – and he will rely on his heart and soul to find his way in the world and become his own man. But there's one thing that makes Chappie different from anyone else: he is a robot. The first robot with the ability to think and feel for himself. His life, his story, will change the way the world looks at robots and humans forever."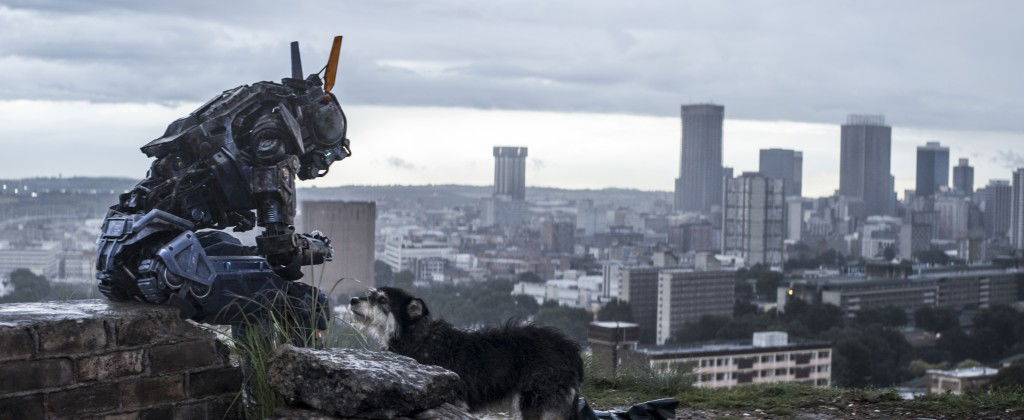 The Poster Posse has come together for our 14th project, to put our spin on what looks to be another great movie by Blomkamp.  Take a look at our tribute art for the film and be sure to click the links to each artists so you can stay up to date with everything they have coming up.  Let us know which ones are your favorites down in the comments section below.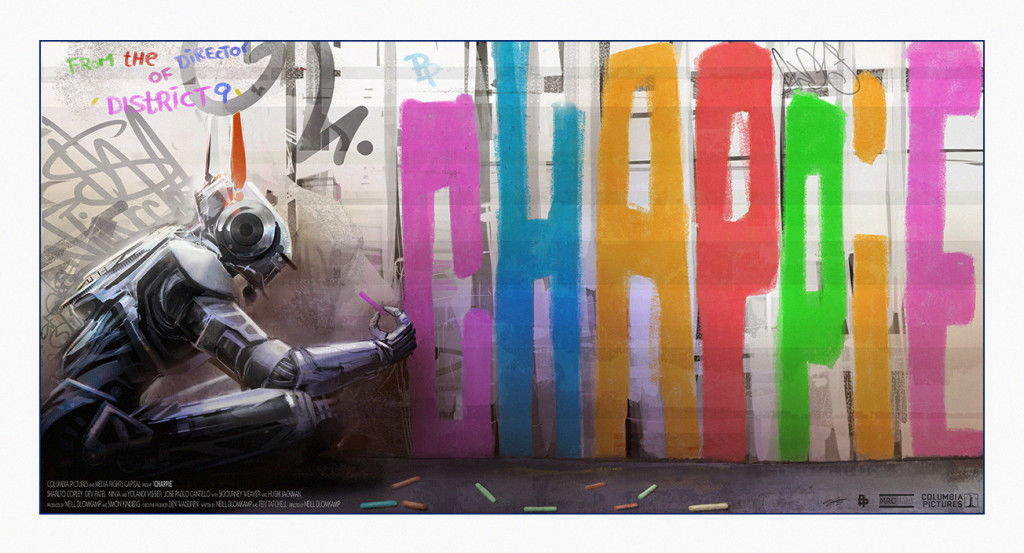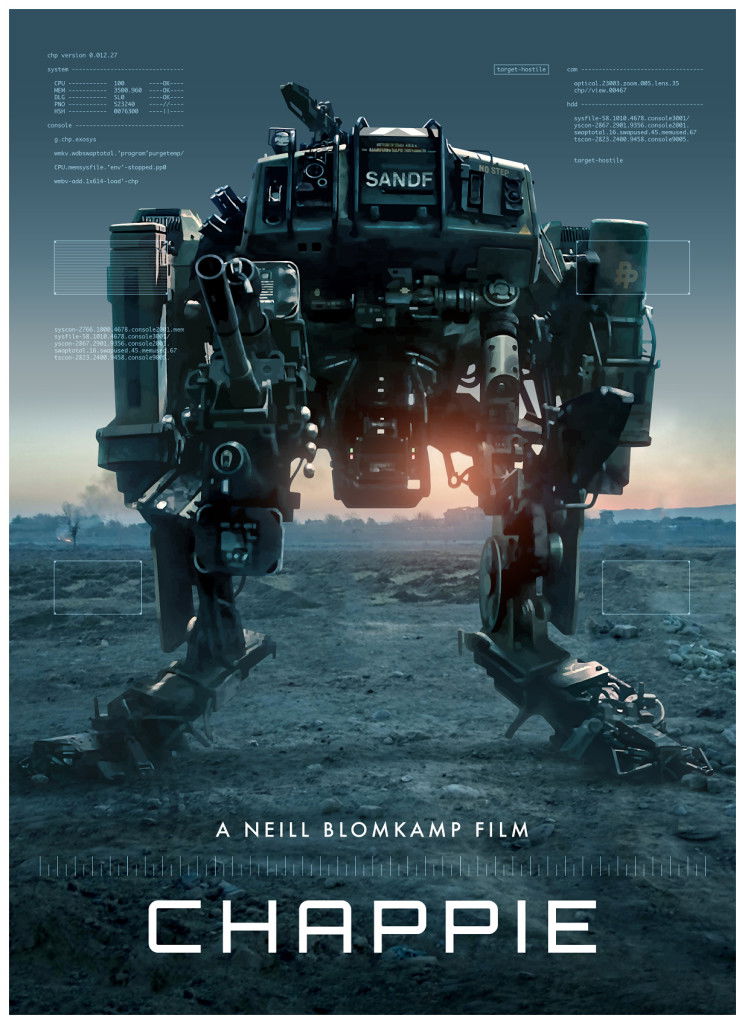 by BRIAN TAYLOR – AKA "Candykiller"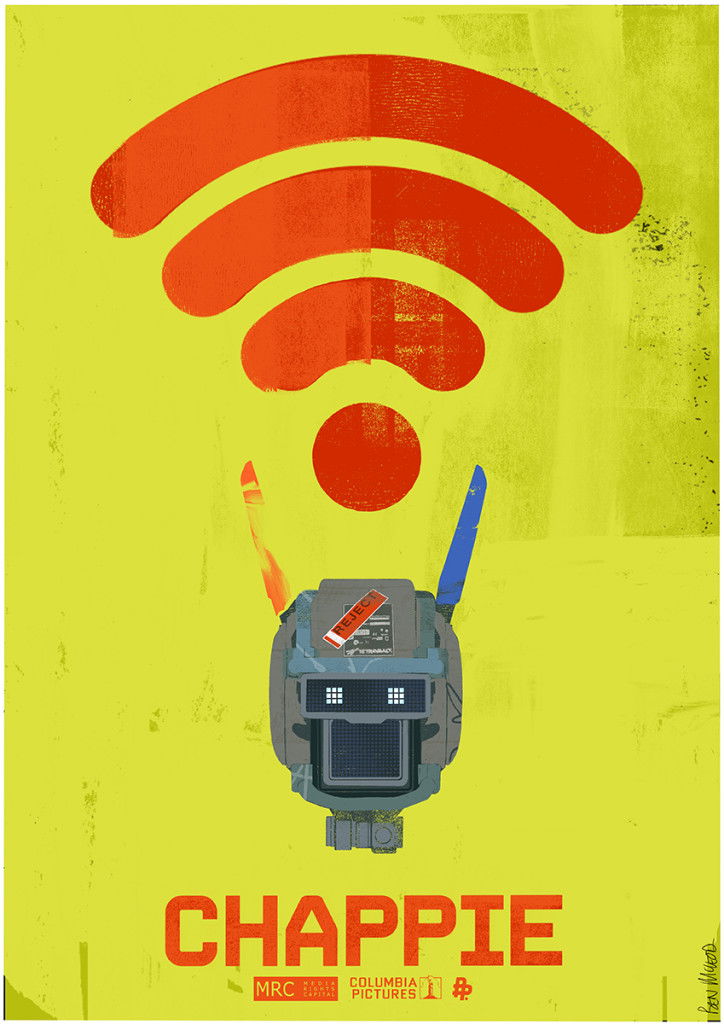 by BEN MCLEOD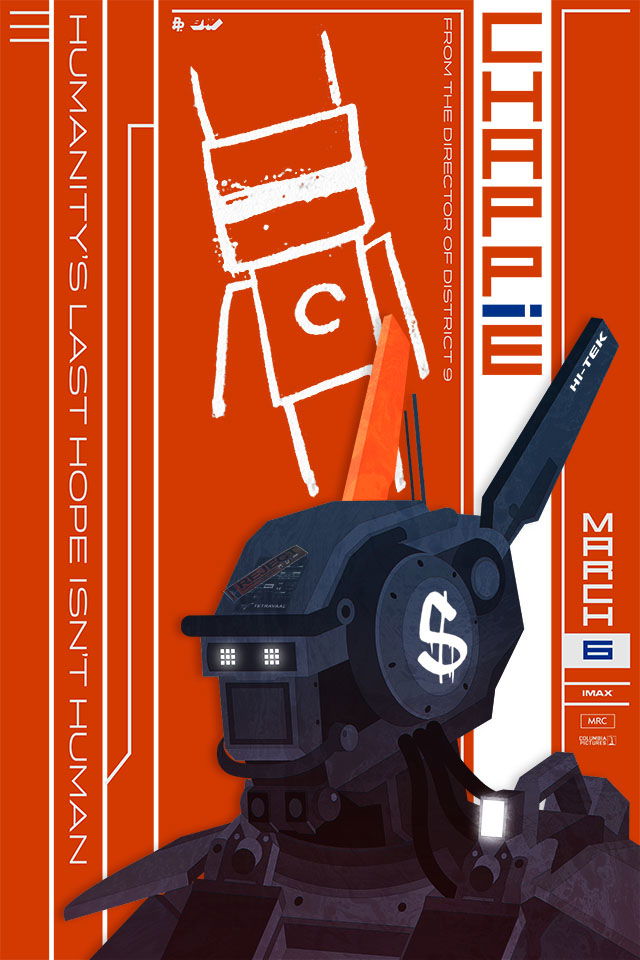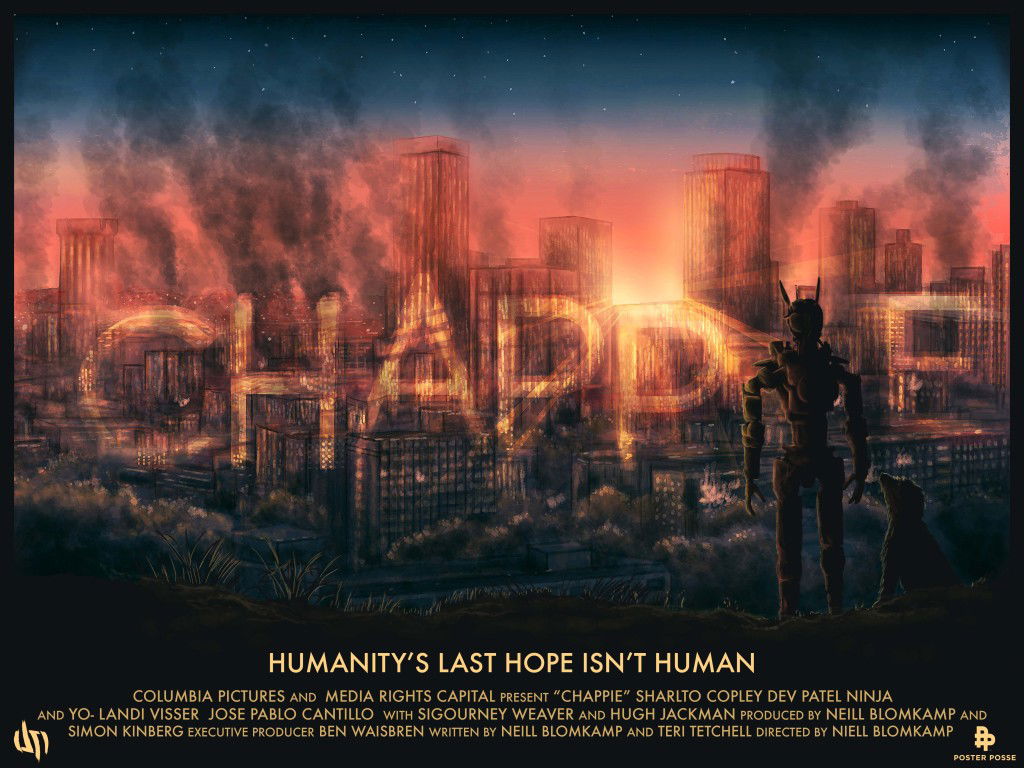 by DANIEL NASH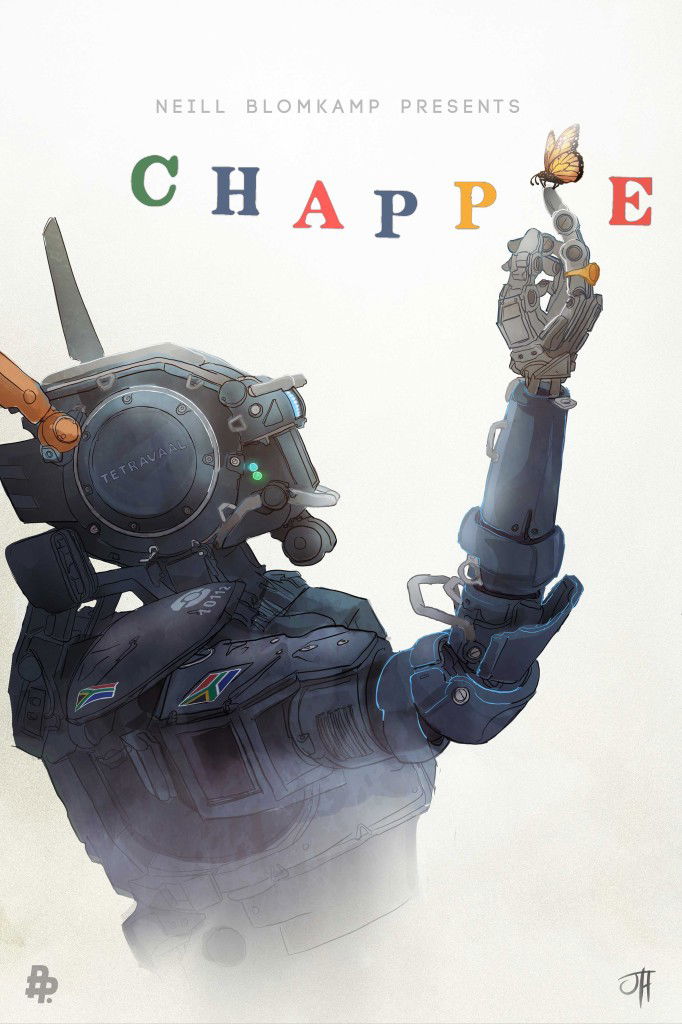 by JOHN HUGHES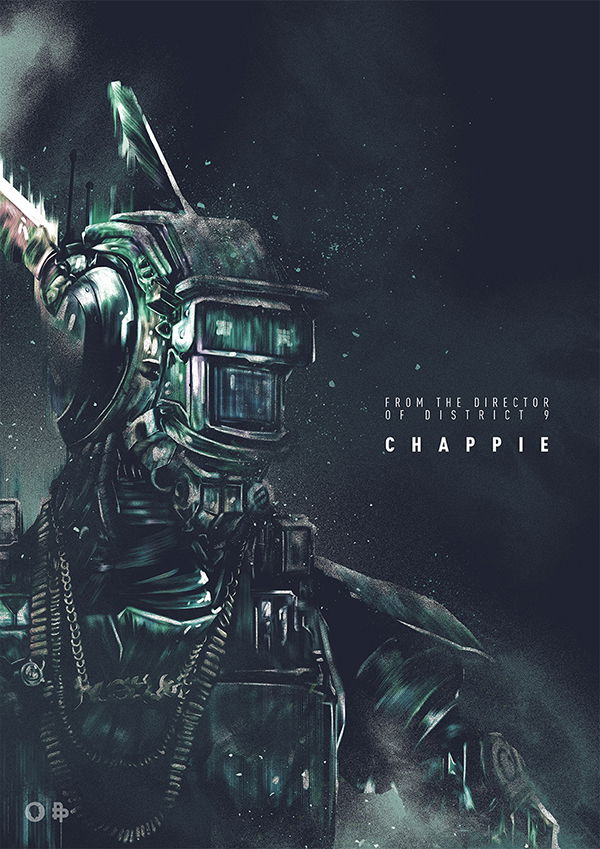 by LUKE BUTLAND AVAILABLE TO PURCHASE HERE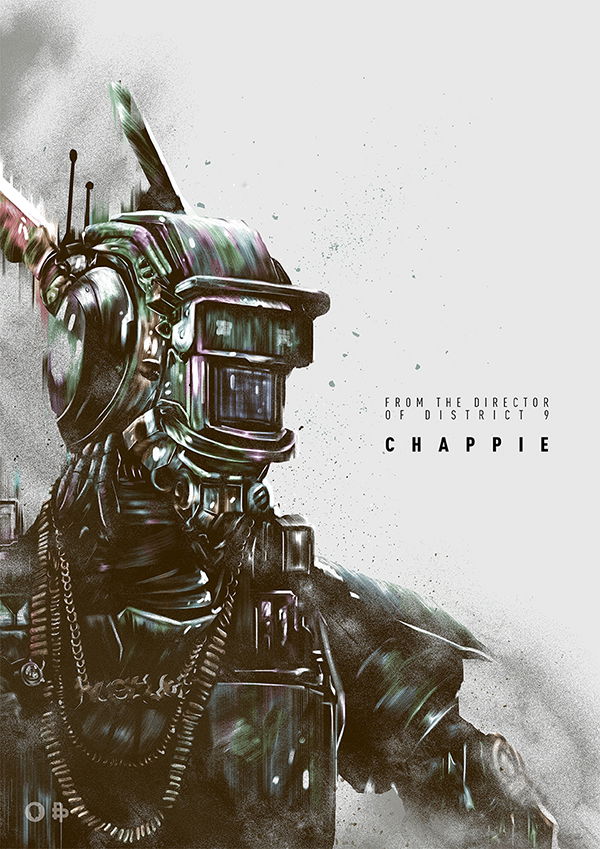 by LUKE BUTLAND (Variant)  AVAILABLE TO PURCHASE HERE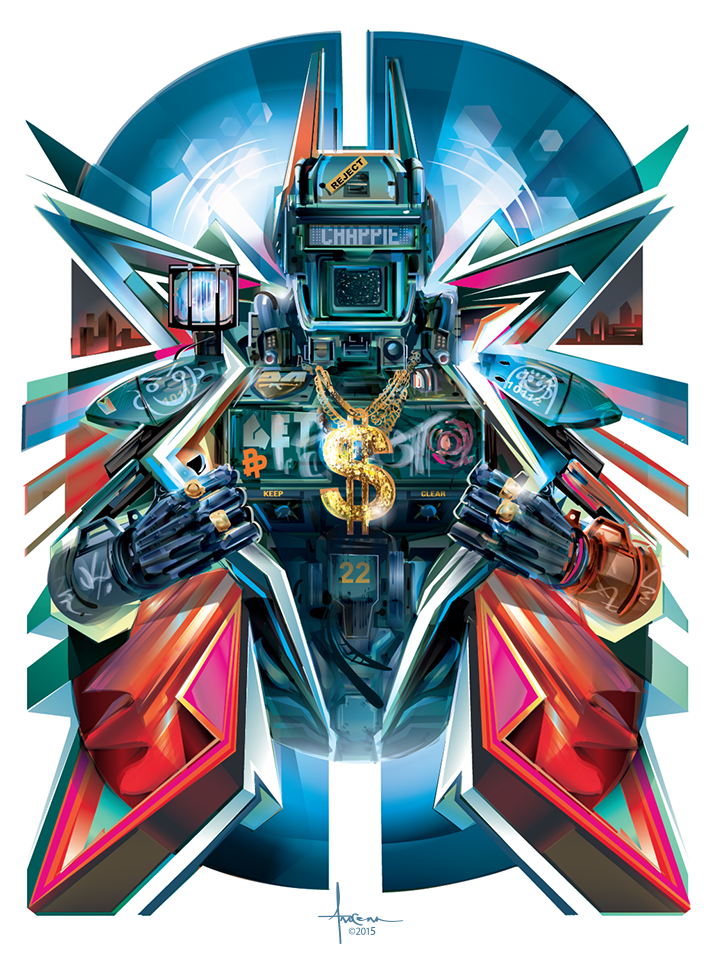 Thanks for checking out Phase 1 of PPP #14.  Come back tomorrow to see Phase 2!