Orlando is one of those artists who NEVER has down time.  He is constantly working, networking and addicted to social media.  Orlando's first "Foil Friday" release for Iron Man was a hit so with the Holidays fast approaching he thought it would be good to do another "Foil Friday" release and this time out he has chosen the fan favorite, "Interstellar."  Orlando originally did this print as part of the Poster Posse tribute project for Nolan's "Interstellar" which you can see HERE and HERE.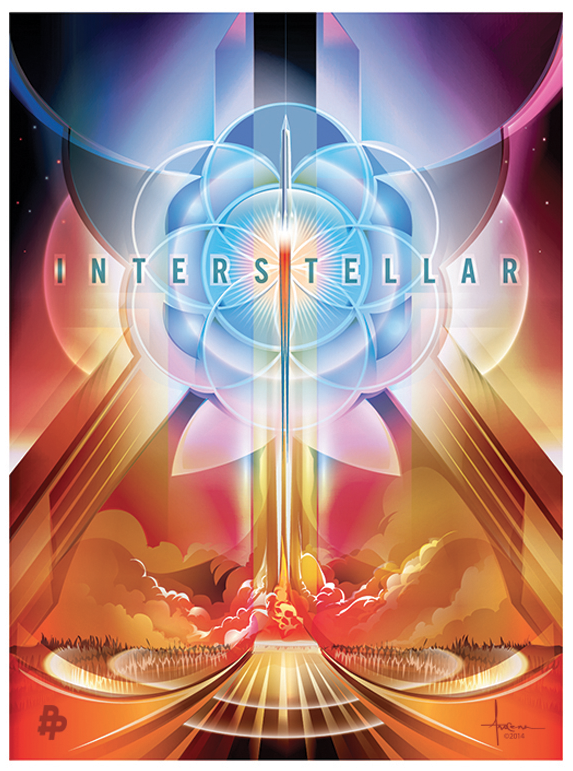 "Interstellar" by Orlando Arocena
Ships Internationally
Orlando had this to say about the project over on his BEHANCE PAGE.  "Understanding that the general theme of the movie is about how the Earth's natural resources can longer sustain life, and how the Human Race must risk it all in the exploration of a better, more sustainable world, I found inspiration by looking at cosmic charts and spiritual iconography from many cultures. I made a connection by metaphorically representing the space craft launching off Earth in a quest for life with the symbolic representation of the "Seed of Life."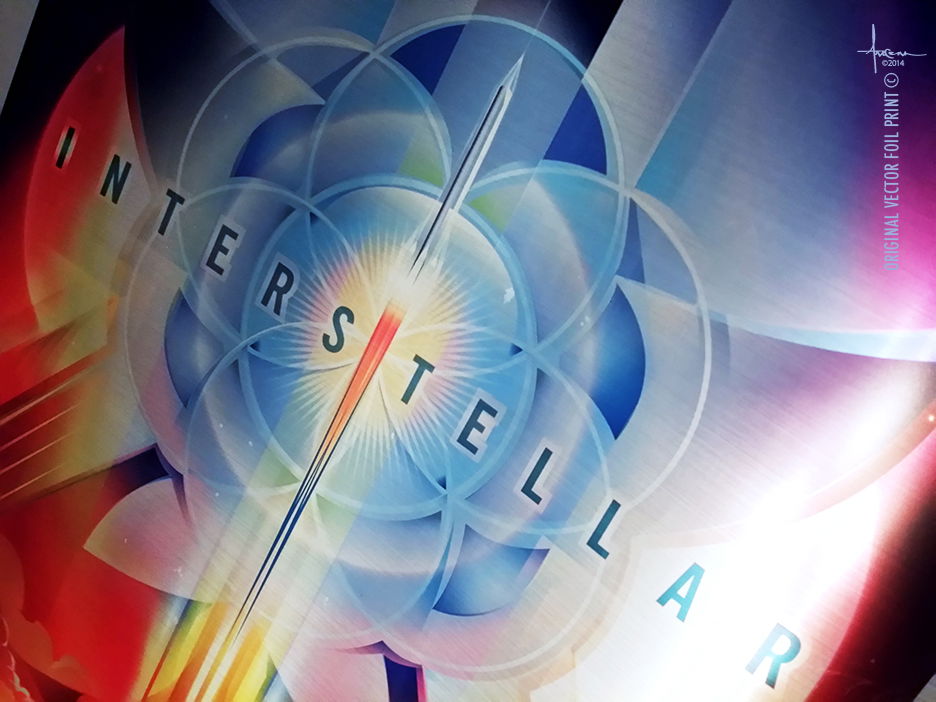 Be sure to follow Orlando on TWITTER for updates on Future Foil Fridays, (say THAT 10 times fast) as well as upcoming gallery shows and projects.  Quantities on his "Interstellar" print are extremely limited so act fast.