While droves of lunatics are heading out to stores today to battle with one another over paltry savings over meaningless trinkets, Orlando Arocena is ready to start his own tradition, "Foil Friday."  For the launch of this momentous occasion, he has gone into his archives and created one highly desirable foil print based off three originals.  When we first "scouted" Orlando for the Posse it was this Iron Man trilogy that caught our eyes and had us reach out to him.  (Of course there were OTHER gems in his collection but THESE left us mesmerized.)  Now he is placing all three prints onto one glorious foil and the end result is a must-have for comic book fans. (US INCLUDED!)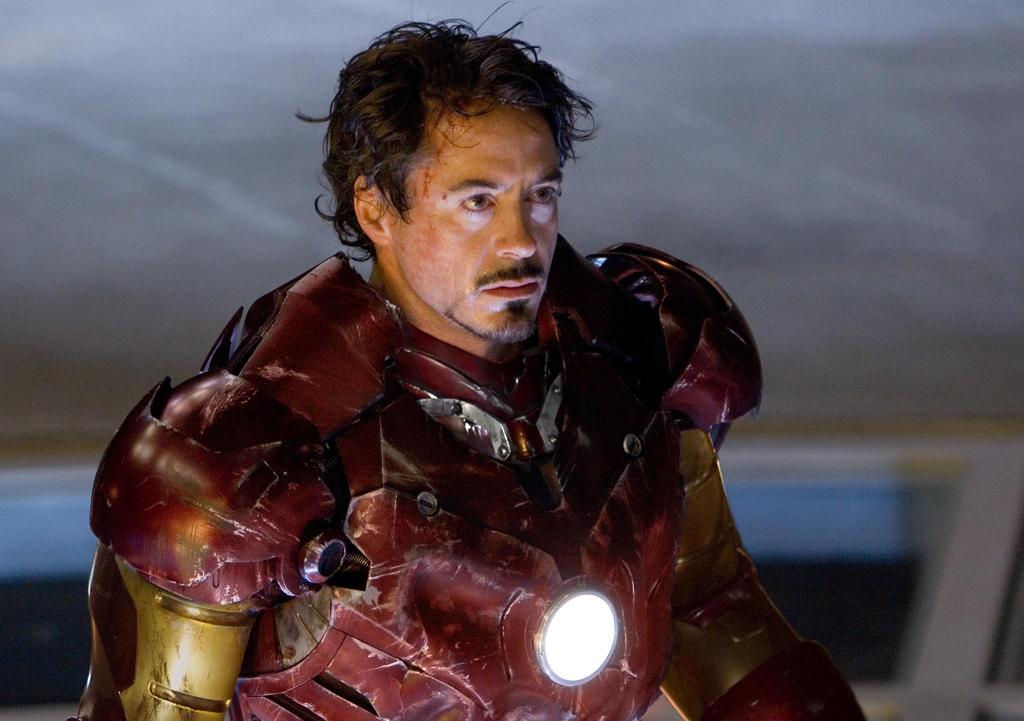 When Robert Downey Jr. first stepped into the role of Tony Stark back in 2008, he immediately propelled Iron Man into the Stratosphere as the numero uno fan favorite character in the Marvel Universe.  Orlando has captured all three iterations of the metal defender, Iron Man, War Machine and Iron Patriot, in his signature "pop-deco" style and we absolutely LOVE them all.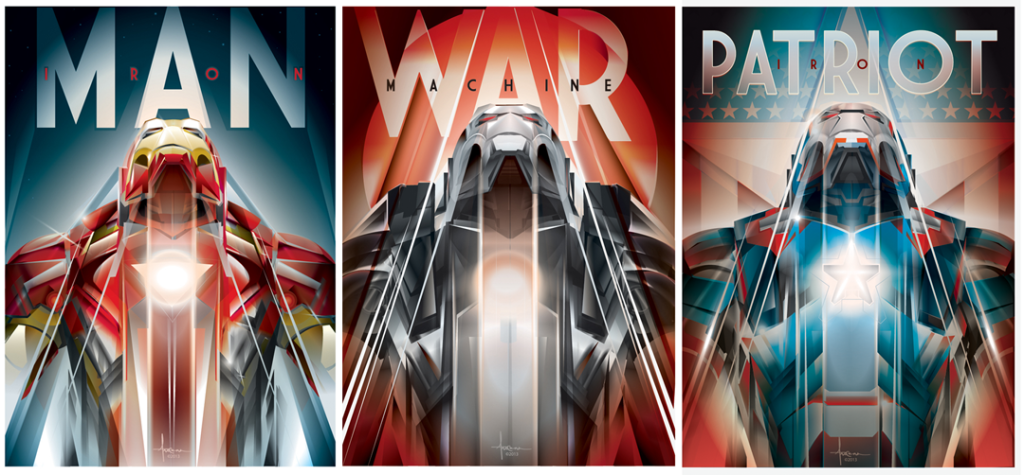 As you can see from these W.I.P.S. Orlando is a bit on the insane side when it comes to vector art.  As usual, it boggles our meager minds and leaves us asking, "how the HELL does he do this…?"  Below is a look at the foil edition that combines all three of these glorious prints into one powerhouse print.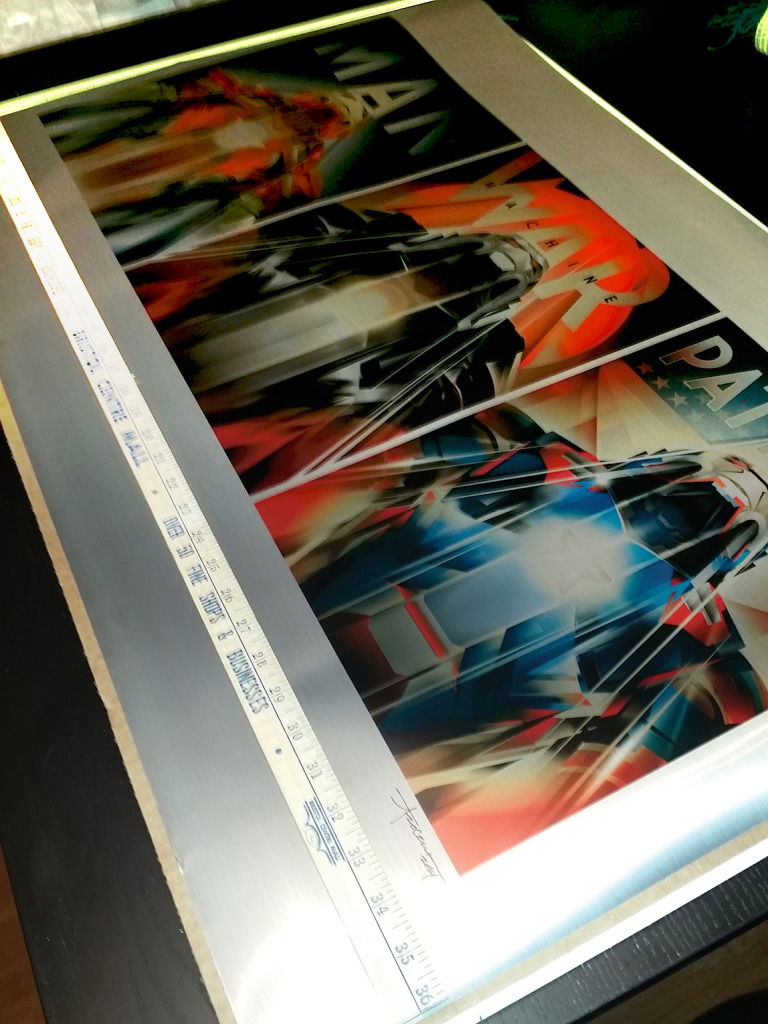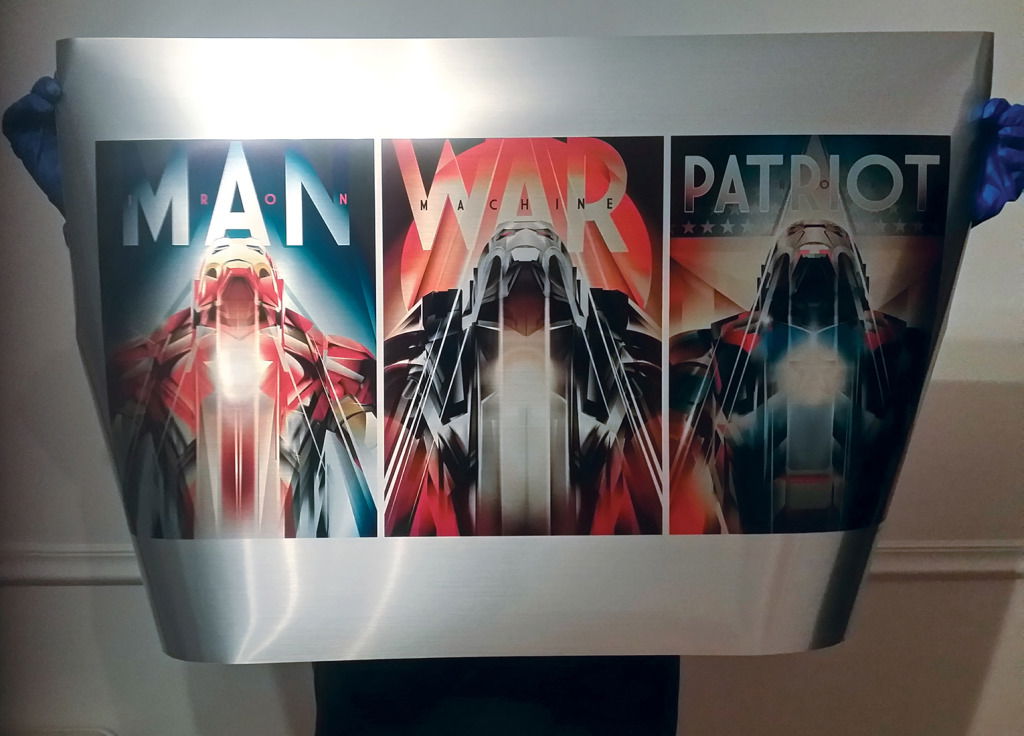 Dimensions: 36″ w x 24″ h
Image size 33.5″ w x 15 .25″ h
Hand Signed Edition size:  30
Ships Internationally: Yes
Price: $85.00
Giclée with Epson Ultra Chrome K3 Archival Inks
on Metallic Foil substrate.

This bad boy will be packaged in protective sheets, rolled and inserted into delivery tubes and instantly make you the envy of all your friends. (
Please allow 2-3 weeks for delivery
.)  JUMP on this badboy NOW because it won't last long and TODAY ONLY, you can use discount code:
blackmex 
and receive 30% off your entire order.  (
Discount begins Friday, 11/28 at 12 am/ midnight EST and is only good for 24hrs!
)