"What I try to do – I mean 'try,' because you don't get there all the time – is to have impact with content. It's those moments in which you're trying to bring people beyond filmed theater. If I have an ambition, it's that."
– Michael Mann
Yesterday we launched a new, ongoing series called, "Lights, Camera, Action."  This series will be dedicated to those gifted individuals in the TV and Film industries that have added something special to entertainment.  We will pay tribute to directors, actors, actresses, producers composers and others whose work has struck a cord with the masses and left an indelible mark.  Yesterday we launched part 1 of our tribute to award winning director, screenwriter, producer, Michael Mann.  Today we are back with part 2 as we pay homage to the work of Michael Mann.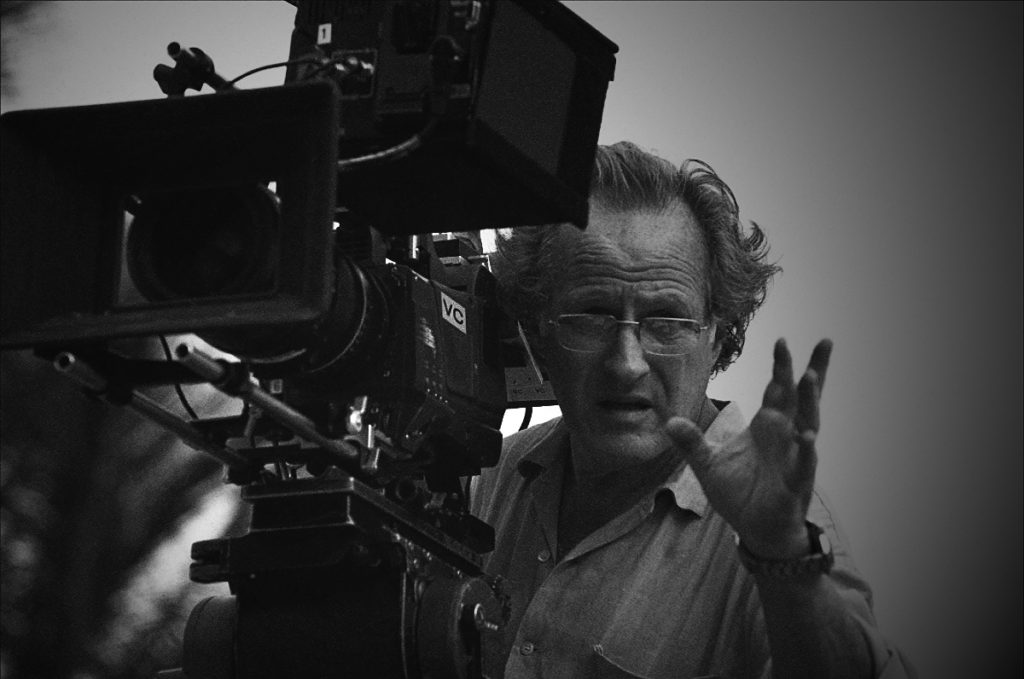 As you can see from the charts below, (courtesy of Wikipedia) Mann's career spans four decades.  From the iconic TV series, "Miami Vice" to the brilliance of films like "Heat" and "Ali," Mann is still crafting entertainment that fans love to watch.  His next film will be "Enzo Ferrari" which hits theaters in 2018. The film is an inside look at, what is now, one of the most recognized names in automobiles and will take place in 1957, following the personal story of Ferrari and his sprawling world as he faces a brutal challenge to his survival.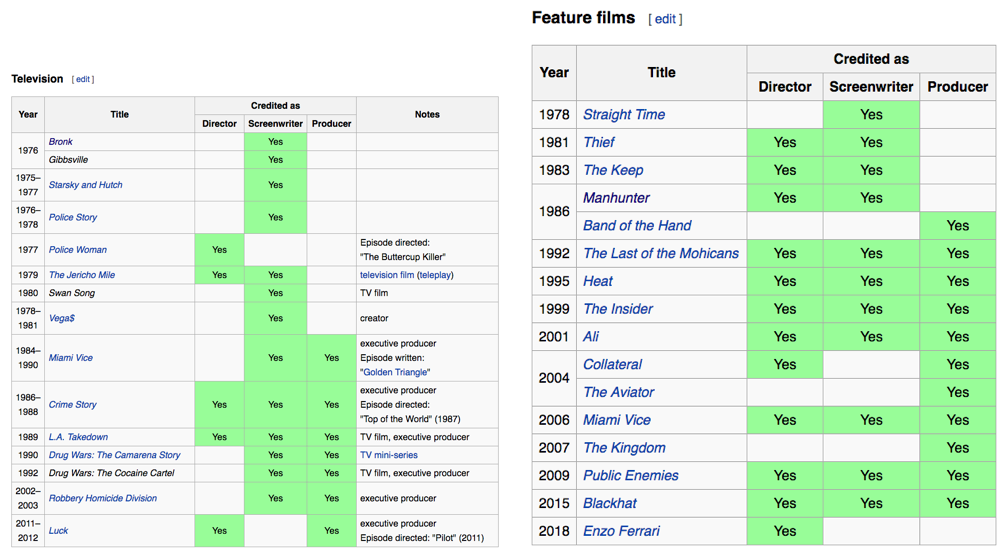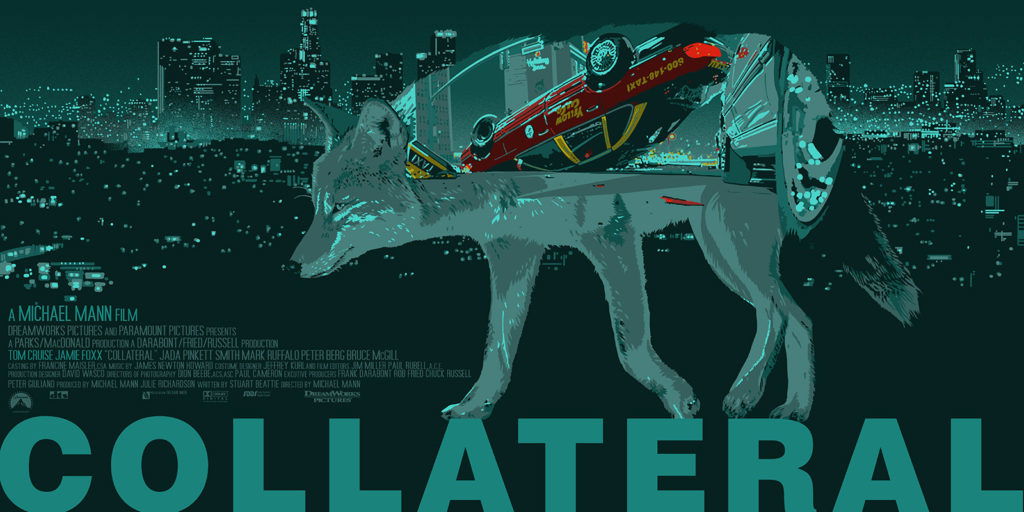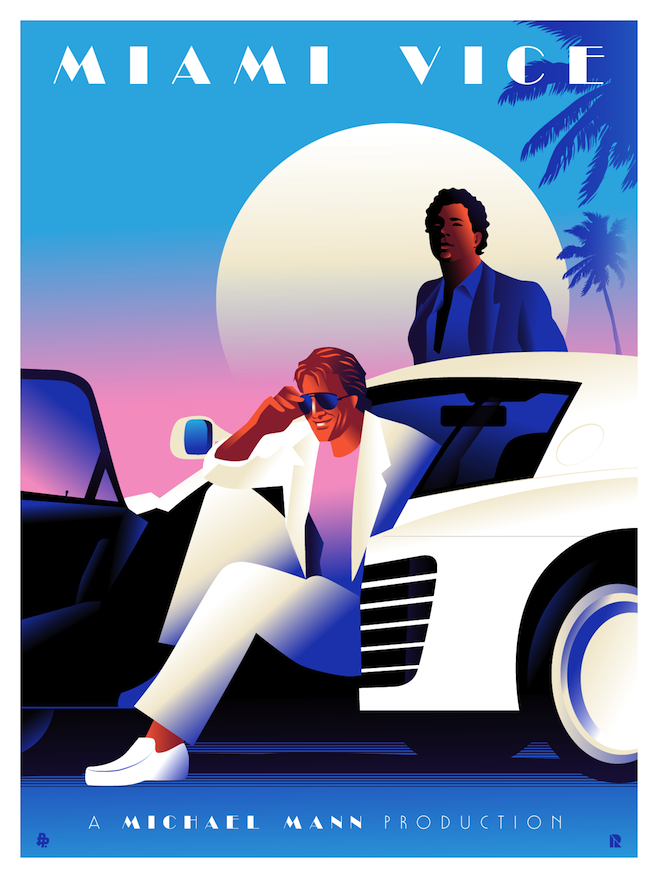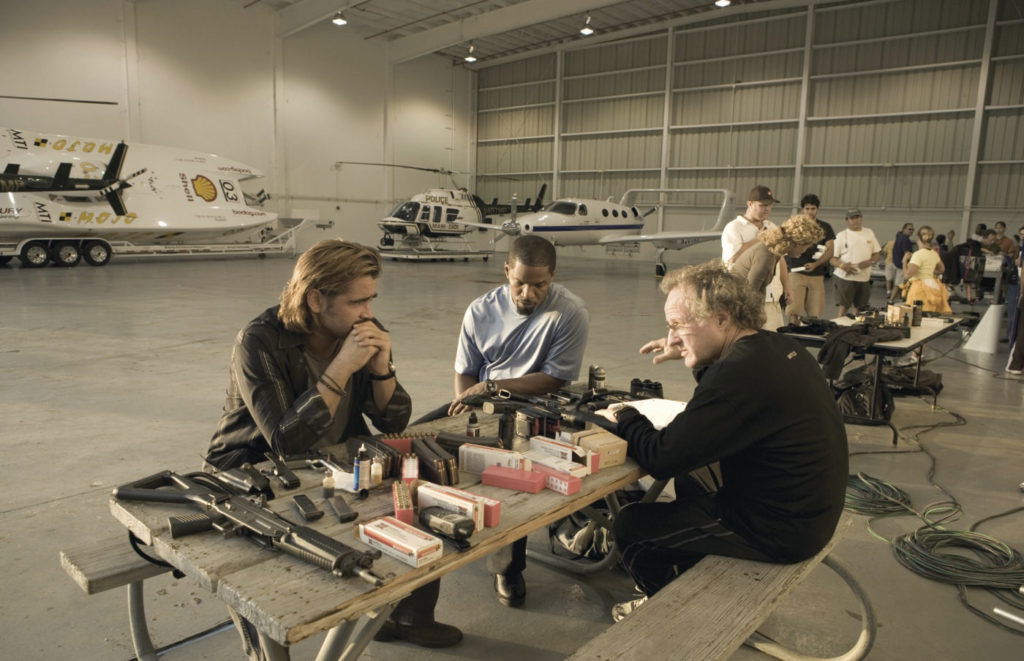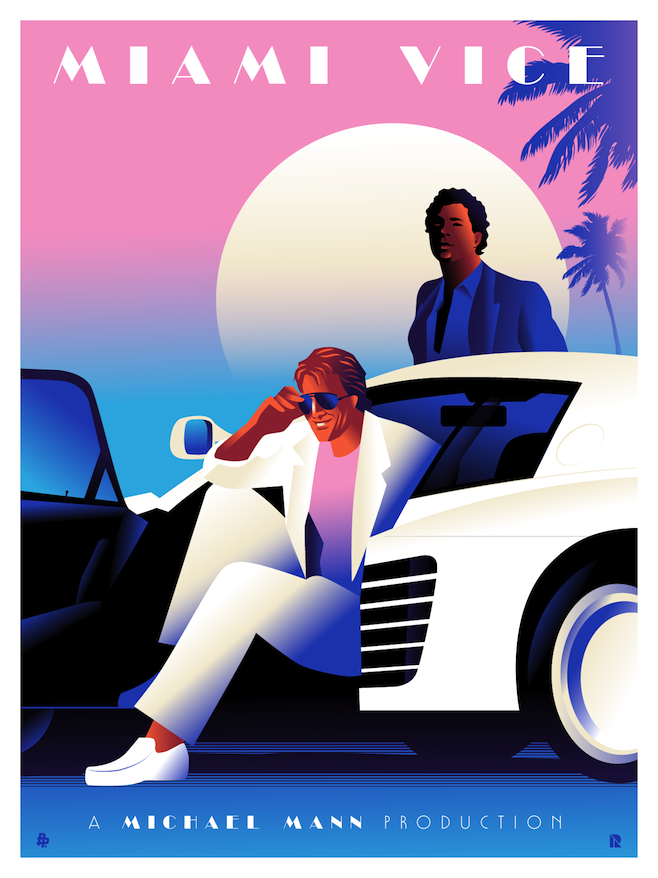 In February of this year, Mann took to the stage to do an in-depth interview New York magazine film critic Bilge Ebiri.  Clocking in at well over an hour, Mann opens up about his career like never before. Fans of his work should DEFINITELY give this one a watch.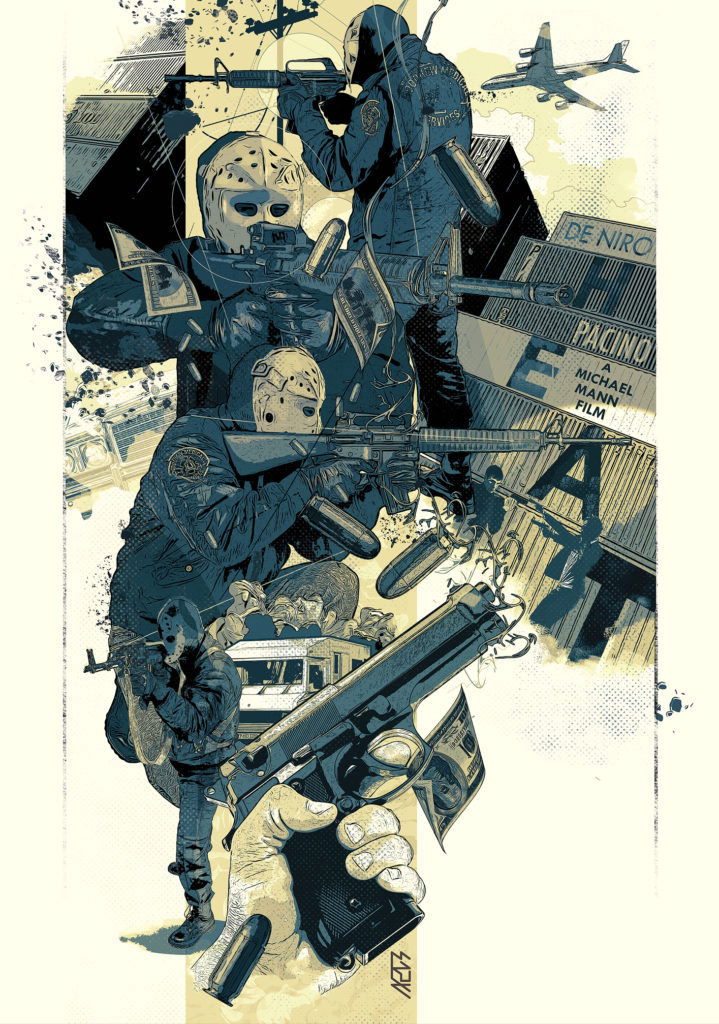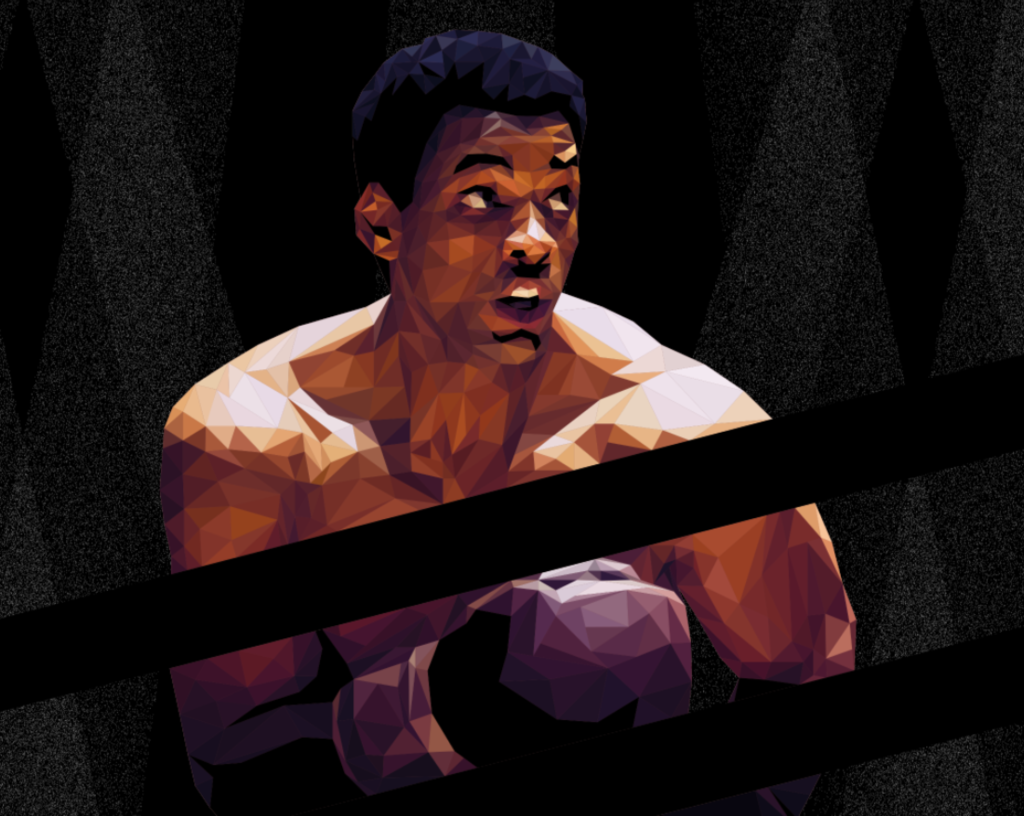 This week marks the 30th anniversary of our favorite Mann film, "Manhunter."  Yesterday we gave you two outstanding prints for the film by Thomas Walker and today we have two more by Andrew Swainson,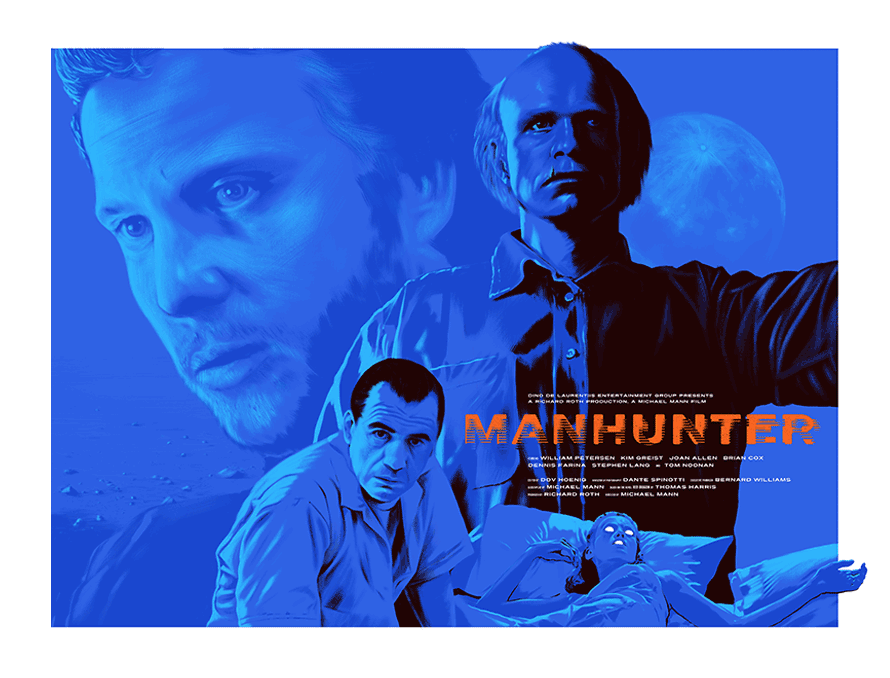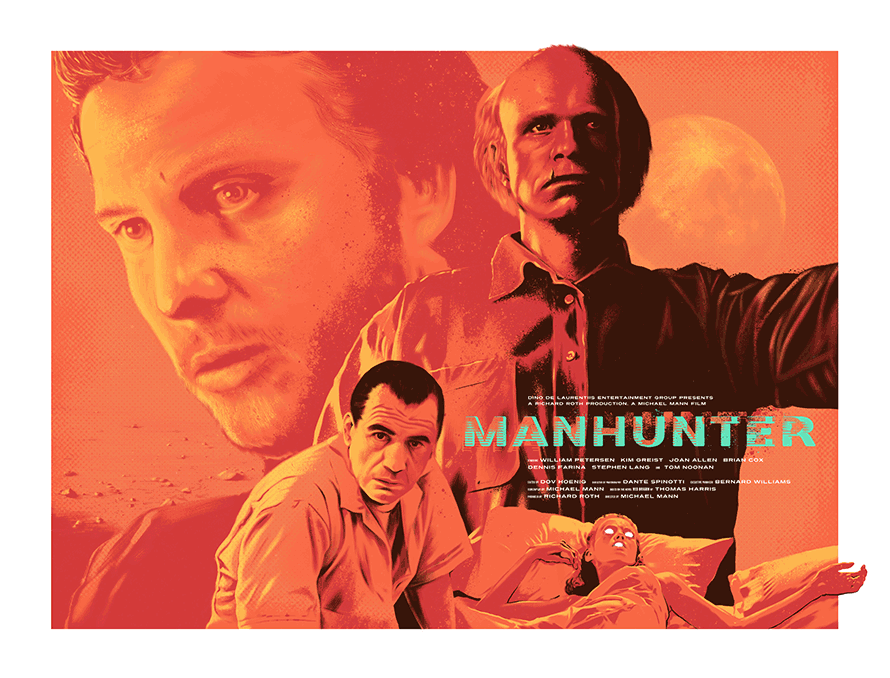 "A 65-ft.-wide screen and 500 people reacting to the movie, there is nothing like that experience."
– Michael Mann
As always, THANK YOU to all the fans that appreciated, liked, retweeted the project.  We are excited to bring you the next phase of "Lights, Camera, Action."  Be sure to use the comments section below to give us YOUR ideas of who we should include in this ongoing series.