Courage… Power…. Wonder….
Earlier today we launched Phase 1 of our tribute to Wonder Woman and because our love for this character is undying, we had to come back with one more.  We are thrilled to see that the film from Warner Bros and director Patty Jenkins has dominated the box office with a $97+ million opening.  It also marks some other important things.  Here is some info from DEADLINE.
"Bigger progress is being made this weekend by the Patty Jenkins-directed film, especially in a Hollywood that counts only 4% female directors across 1,000 top movies (for the period of 2007-2016, per a USC study): Wonder Woman shattered the domestic box office opening record for a movie directed by a woman.  Wonder Woman is the second benchmark for female helmers in less than a week following Sofia Coppola's best director win at the Cannes Film Festival for her movie The Beguiled; it marked just the second time in the event's 70-year history a woman has won that prize. The hope from these events is that the major studios embrace female directors for big-budget projects in greater numbers."


By Salvador Anguiano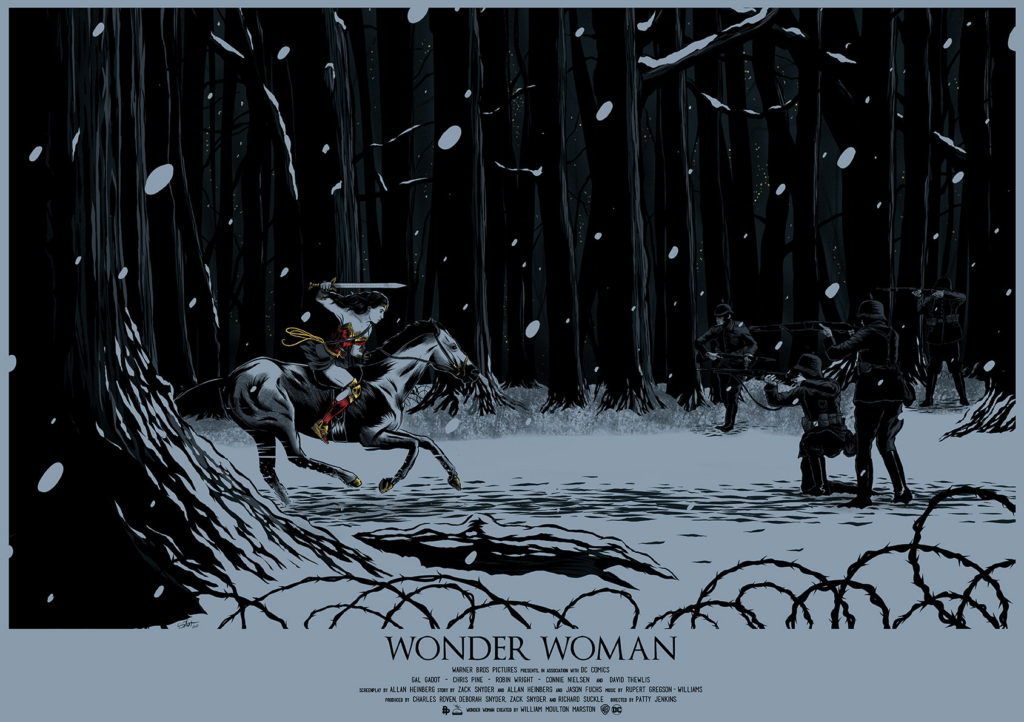 Regular and Variant by Simon Delart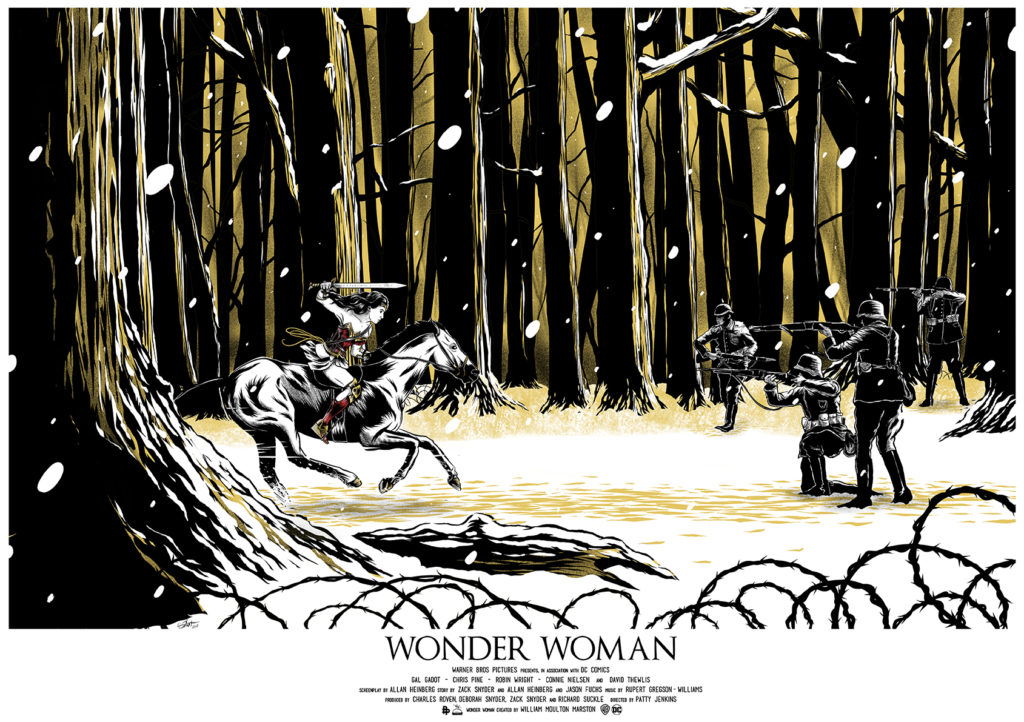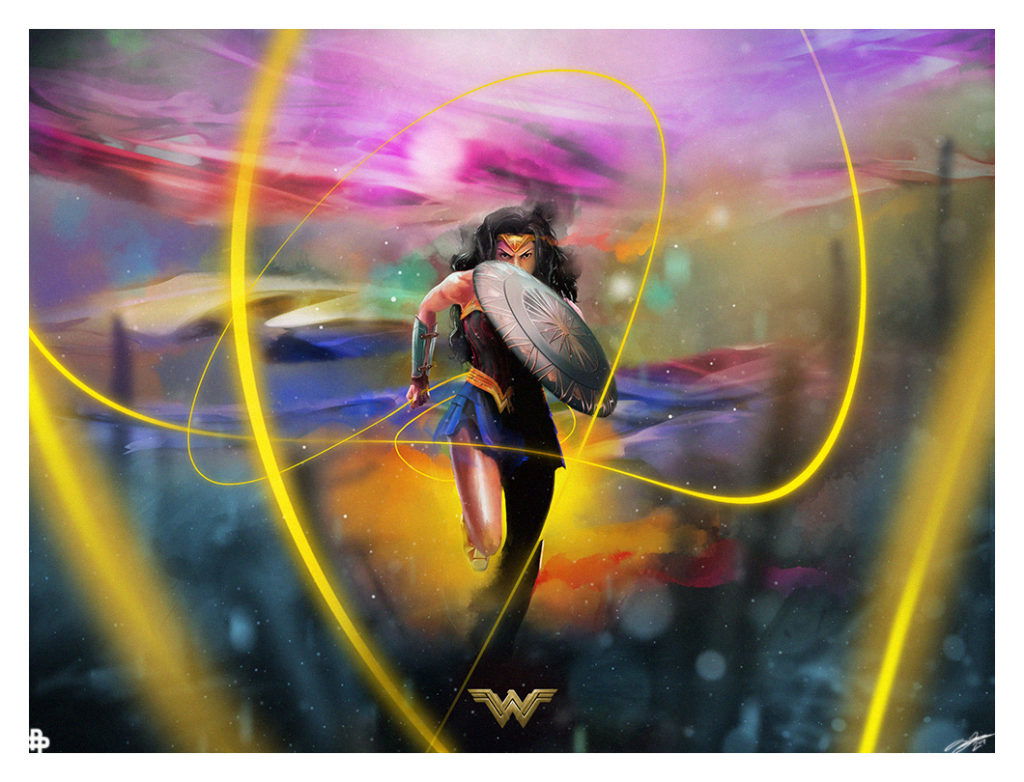 By Andy Fairhurst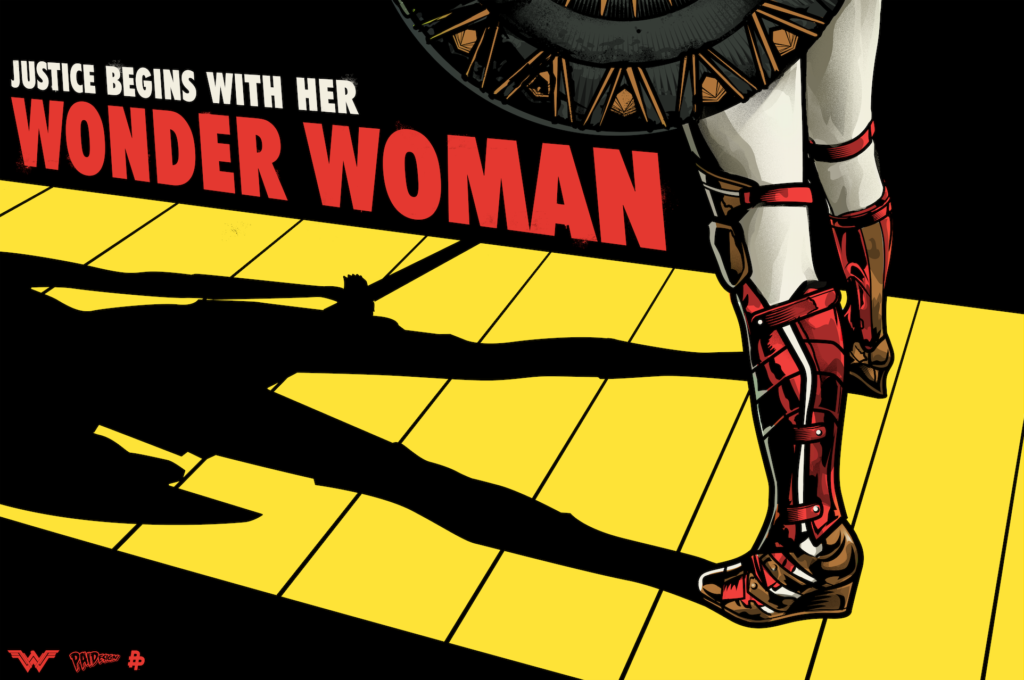 By Paul Ainsworth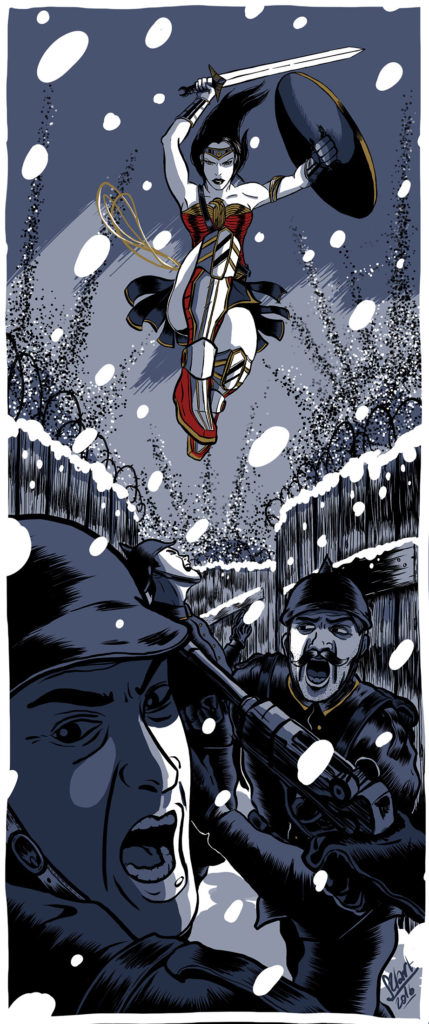 By Simon Delart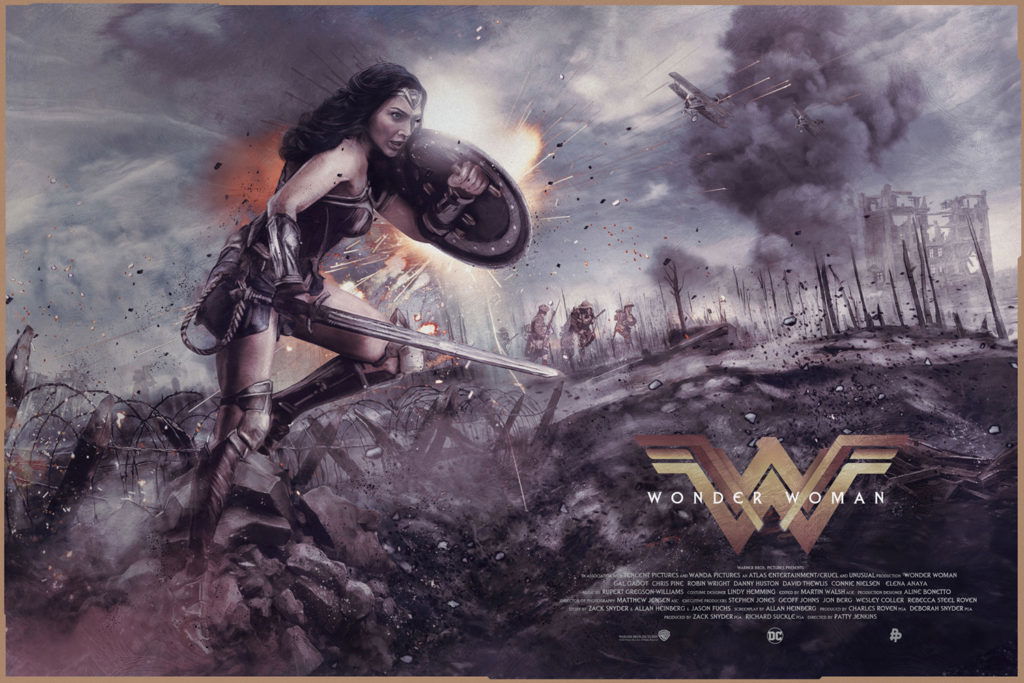 By Rich Davies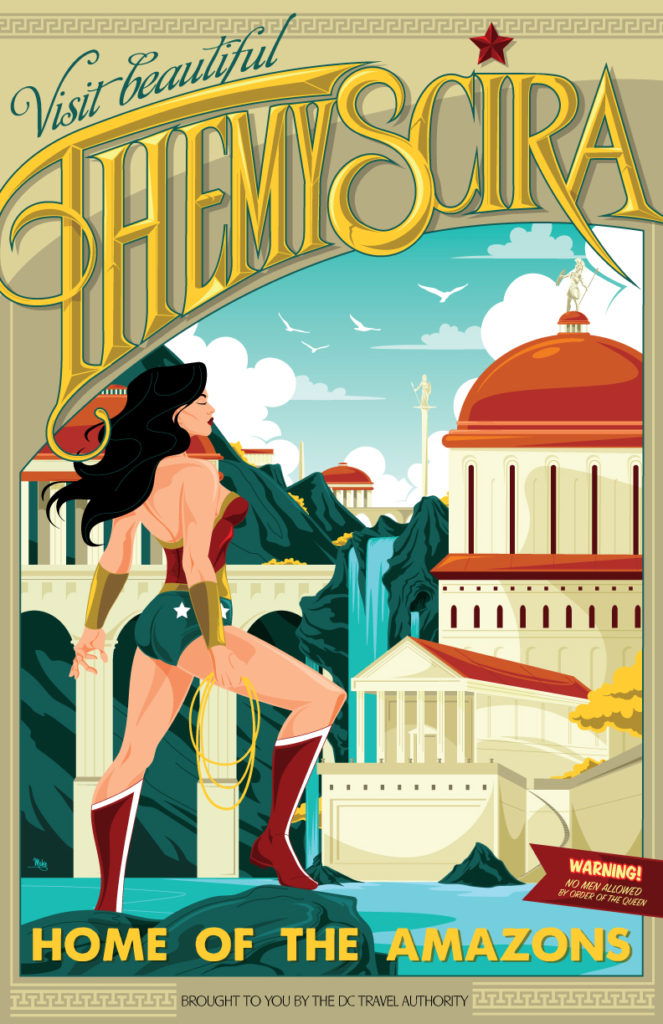 By Mike Mahle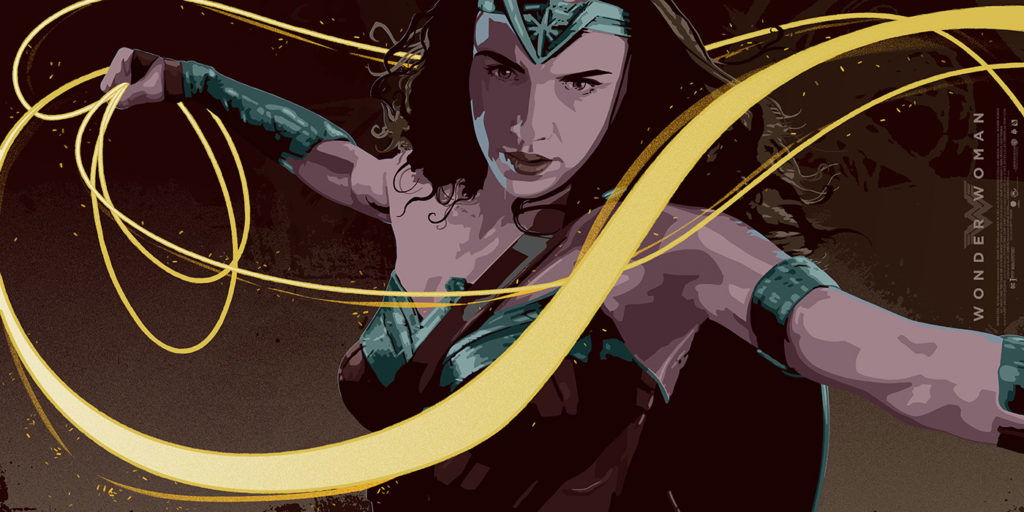 By The Dark Inker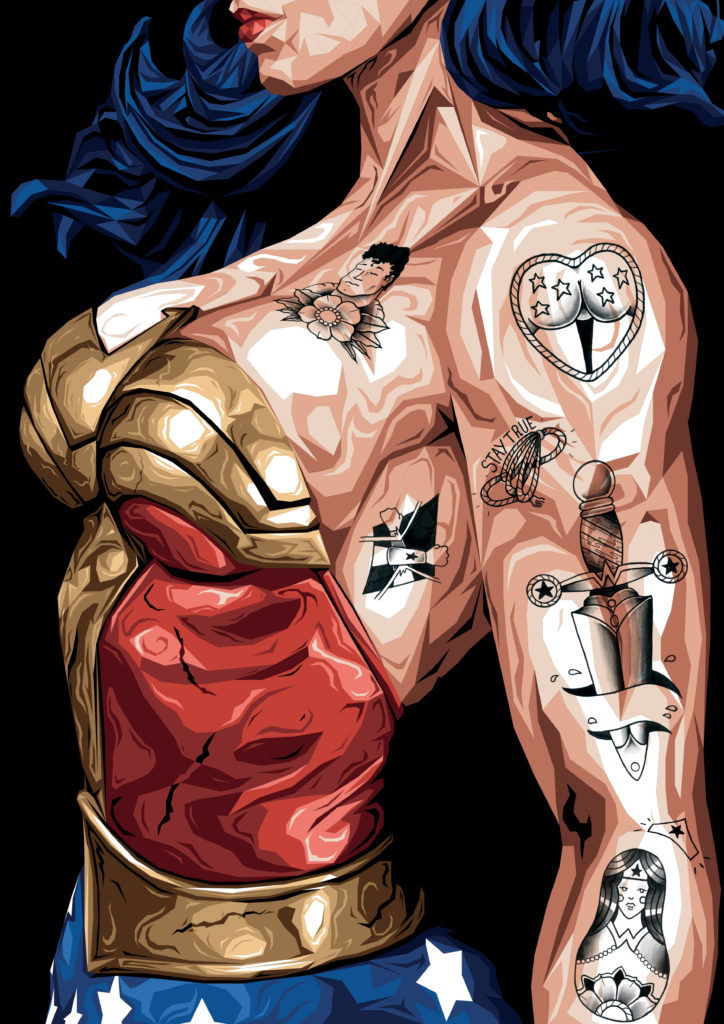 By JP Valderrama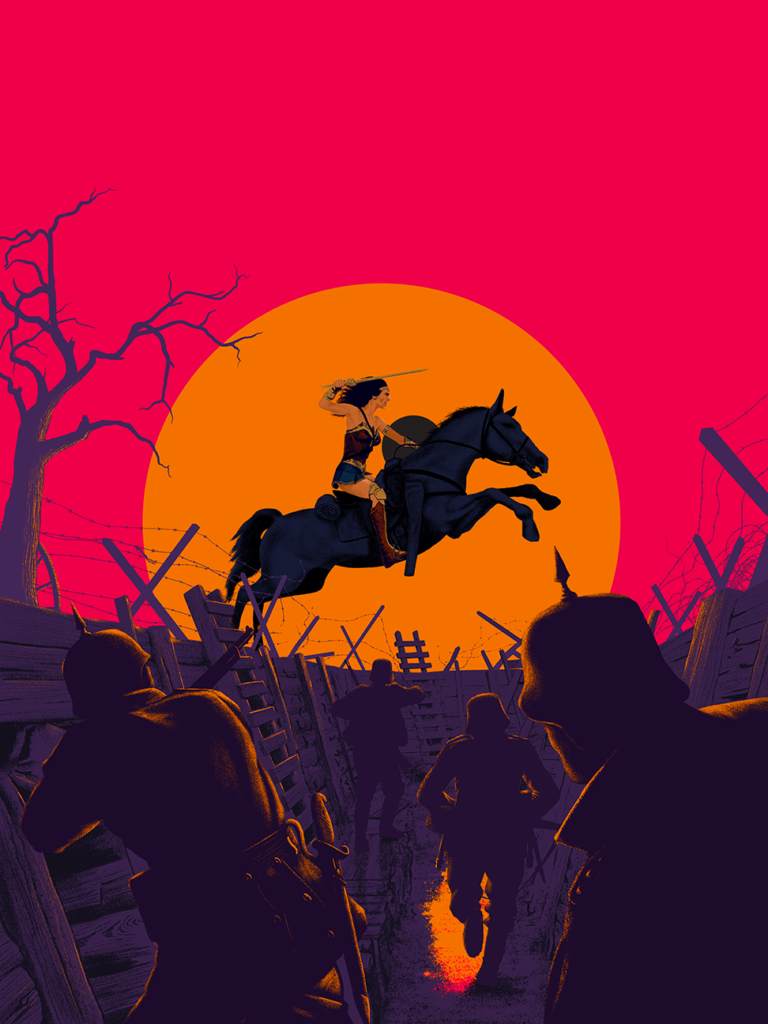 By Andrew Swainson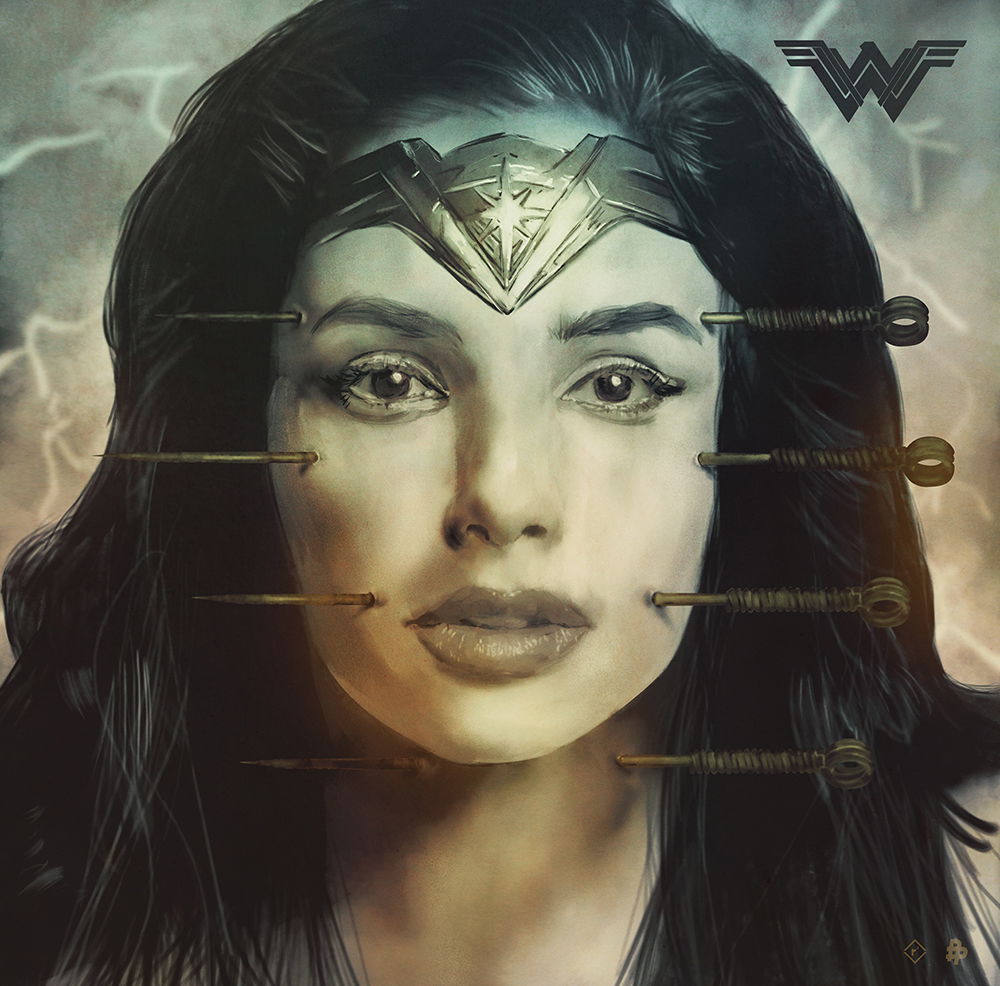 By Rafal Rola
For his tribute, Rafal channeled his inner H.R. Gieger and paid tribute to not only our favorite Amazonian, but he also got a Debbie Harry tribute in as well.  Here is a quick summary of how the original image came to be.  "Since I had just had acupuncture treatment from my friend and doctor, Paul Tobler, the idea of the four needles came to me, in which I saw symbols of the four elements, to be combined with her face." – H.R. Giger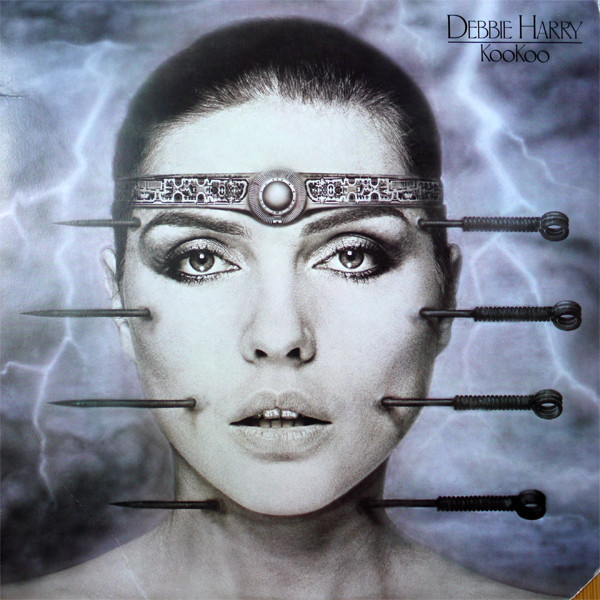 Variant by guest artist Alan Brooks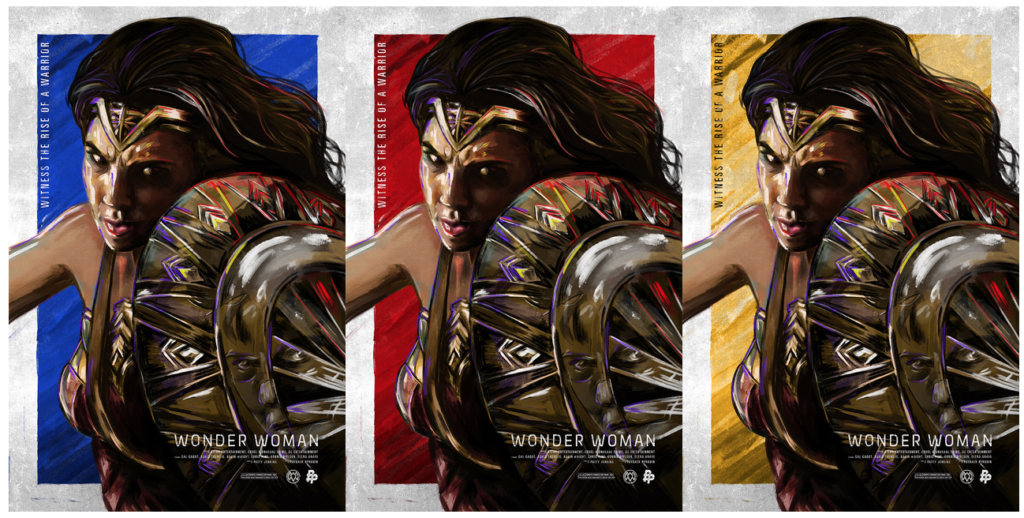 Thank you to all who have commented, liked and shared the images from this project.  We have tremendous fun doing these Posse Passion Projects and this one resonated with us on many levels. Huge thank you to Patty Jenkins, Gal Gadot and the rest of the people who brought this film to life in such spectacular fashion.  You've truly created something that will stand the test of time.  We bid you adieu with this incredible video that instantly took us back to our youth and we just had to share it because it is also a part of this day of celebration.
Save
Save
Save
Save
Save