When Jon Stewart took the reigns of The Daily Show back in 1999, there was no guessing that he would go on a tear for the next 16 years giving fans some of the best comedic political and news satire ever to grace television.  Not only did fans fall in love with the show but critics lauded the show with praise over the years garnering Stewart and his revamped show of shows a staggering 18 Primetime Emmy awards.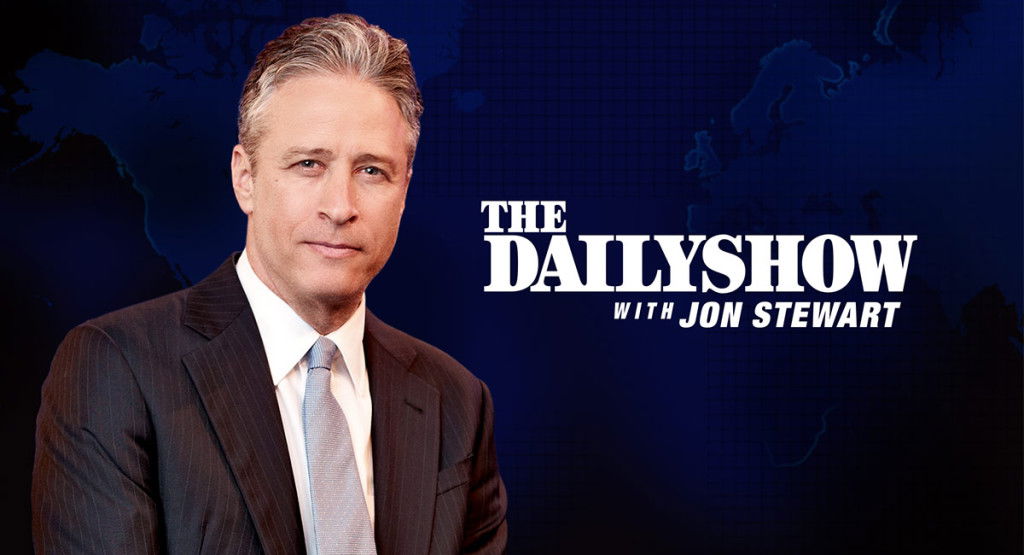 Fans of the series were devastated when Jon announced that his final broadcast would be August 6, 2015.  (Comedian Trevor Noah will be taking over the show when it returns on September 28, 2015.  Talk about big shoes to fill…")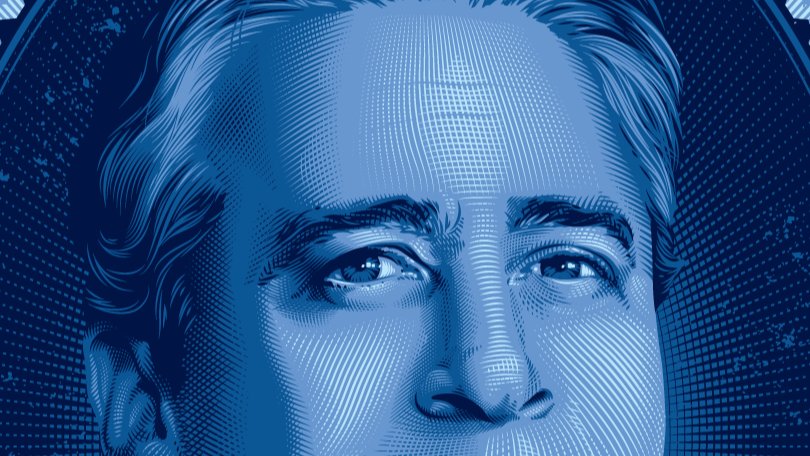 D.C. artist Tracie Ching has created a rather fitting send off for Jon with a spectacular new print featuring Jon's mug as the centerpiece for a Daily Show stamp.  Here is what she had to say about her favorite news broadcast.  "The Daily Show with Jon Stewart is the only news broadcast that has allowed me to listen in hope, rather than despair, at the state of the world. For this reason I wanted to commemorate Mr. Stewart's 16 years of dedication to truth, and laughter. I wish him all the best on his well-earned time away from the show. He will be greatly missed."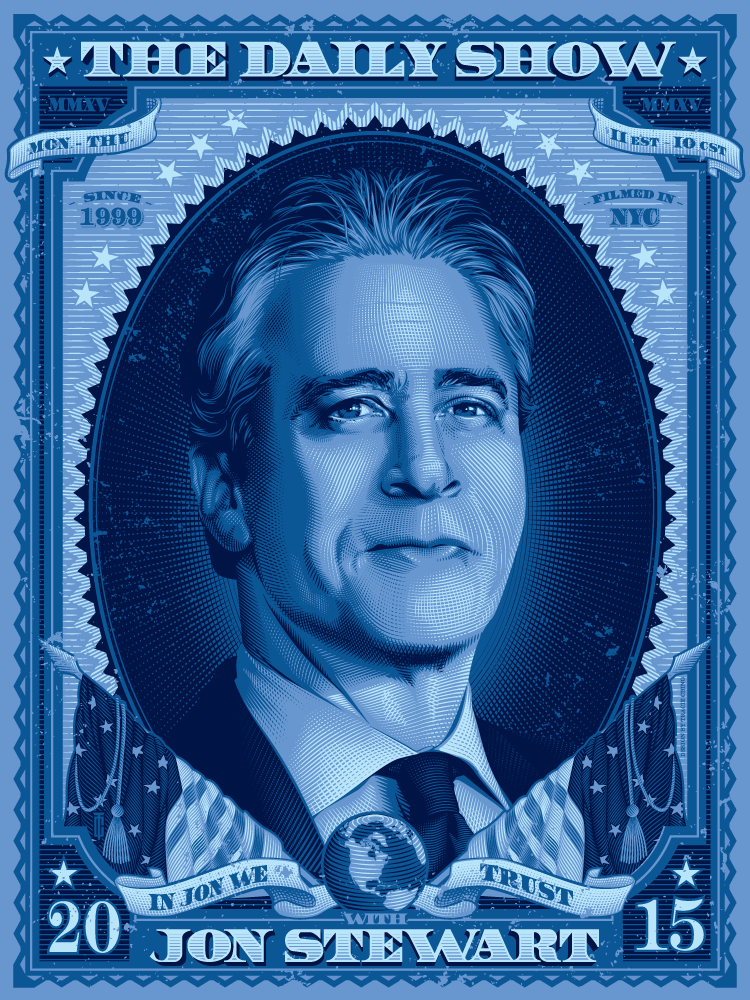 Before you fall all in love with this one and decide you have to have it for your walls, don't even ask to buy it.  This one is strictly a commemorative design for now.  IF that changes and Jon says, "Give the people what they want!" we will let you know.  Until then, follow Tracie Ching on TWITTER for updates on new projects and collaborations and head over to her OFFICIAL WEBSITE to see more from her impressive archive.