On Thursday November 5th, iAM8BIT opened their doors on a brand new show, "Postcards From Space."  The show is a group exhibition by some pretty fantastic artists who have created actual postcards from fictional, intergalactic destinations.  This one is packed with pure awesomeness and draws inspiration from spacey locations in movies, TV shows, books, animation, comics & video games.

As stated, the list of artists for this one is pretty fantastic and includes all new work from Doaly, Marko Manev, Andrew Kolb, Arno Kiss, Chris Sanchez, Nan Lawson, Drew Wise, James Gilleard, Marco D'Alfonso, Kelly Moore, Austin James, Jason Torchinsky and more.  Here are a couple of pieces by Doaly and Marko Manev.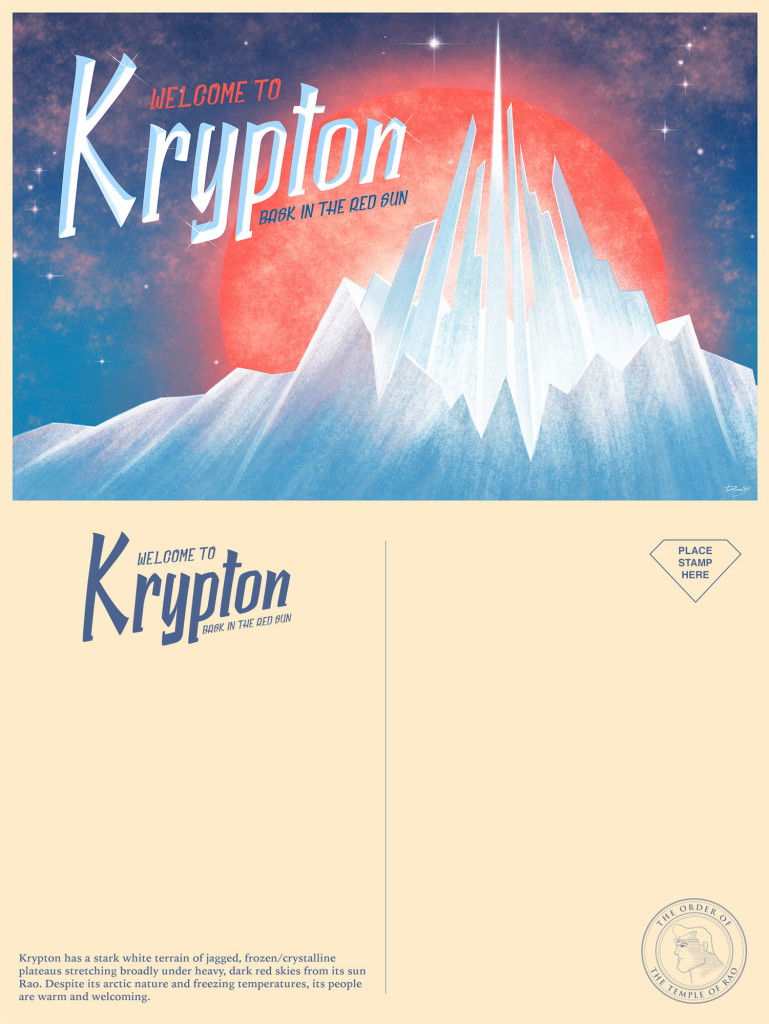 "Krypton" by Doaly – Available to purchase HERE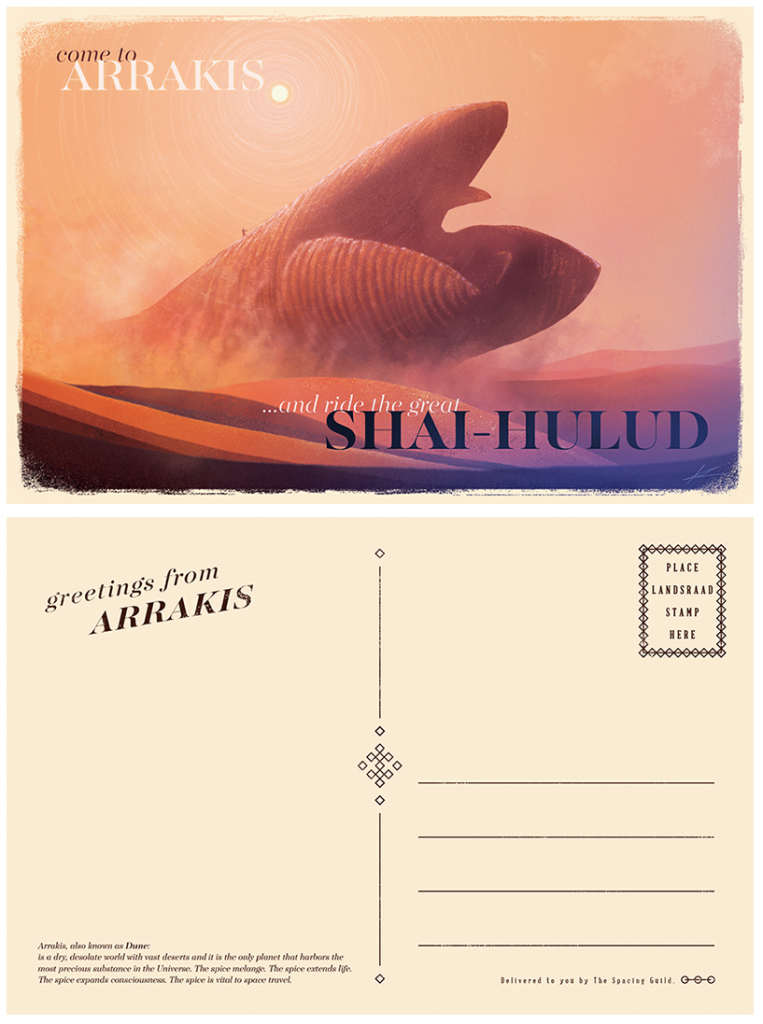 "Dune" by Marko Manev – Available to purchase HERE
Click HERE to head over to iAM8BIT's official store to see the rest of these amazing postcards.  They are only $5 a pop so pick up a bunch and be sure to follow iAM8BIT on TWITTER to see what they come up with next.  You can rest assured, it will be awesome.