One of San Francisco's premier galleries, Gauntlet Gallery, is about to open their doors on their third annual tribute exhibit to the music duo, Daft Punk.  Since forming in the late 90's this French duo has put out hit after hit after hit and their music and videos have inspired artists all over the world.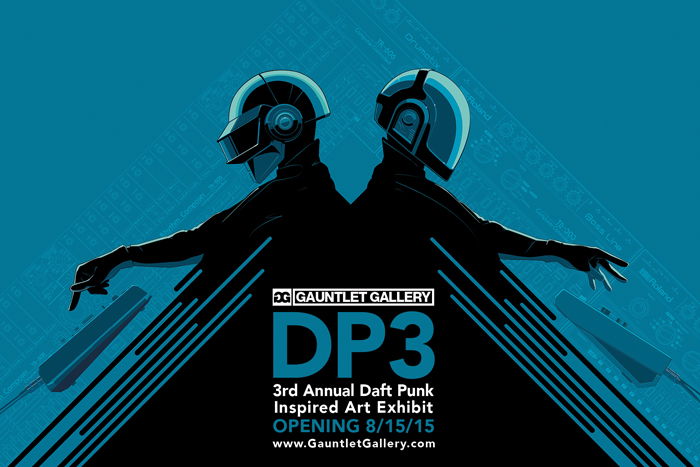 Gauntlet Gallery is proud to present DP3, the third installment of their group exhibit inspired by the French electronic music duo. Following the incredibly popular exhibitions of the past two years, DP3 will continue to grow and progress as an exciting group show. After taking an eight year hiatus from releasing a studio album Daft Punk released Random Access Memories in 2013, winning five Grammys and claiming Album of the Year as well as song of the year with "Get Lucky". This year's art exhibit will feature works by over 40 painters, sculptors, digital and screen print artists, each of whom has created an original work of art in tribute to the world's most renowned DJ's and live performers.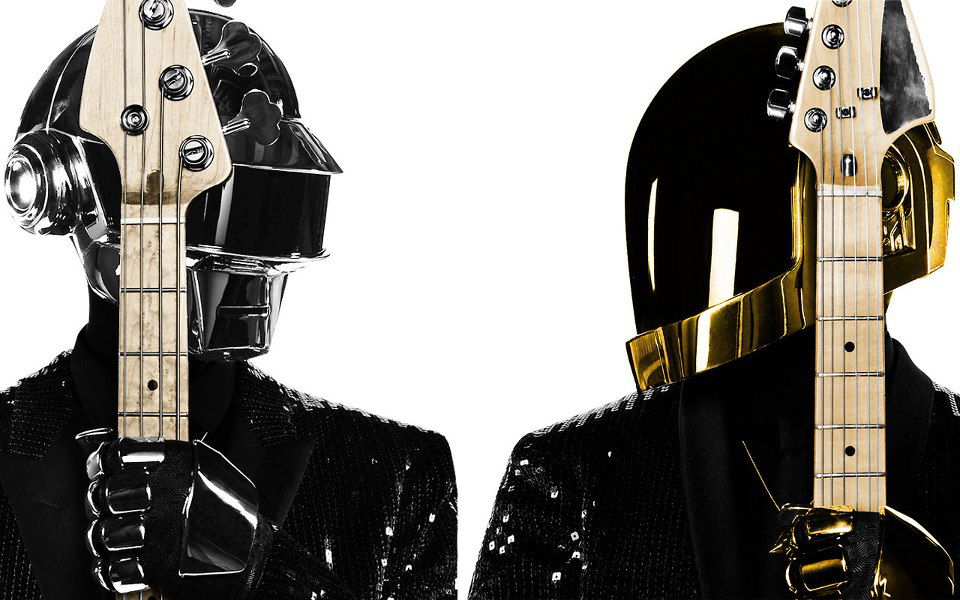 With their modern disco sound and blend of house, funk, electronic and techno music, Daft Punk puts on one of the world's most popular DJ performances. The artwork created for this show draws inspiration from Daft Punk's music videos, extraordinary visuals from their live performances, and their robot personas.
This show is packed with talented artists including:  Kaz Oomori, Khoa Ho, Laurie Greasley, Marie Bergeron, Marko Manev, Sam Ho, Alessandro Pautasso, Alice X. Zhang, Andy Stattmiller, Ape Meets Girl, Blain Hefner, Butcher Billy, Chris Cunningham, Christophe Louis, Drew Pixel, Greg Guillemin, Hoang Tran, Jeffrey Veregge, Jenny Liz Rome, Johannah O'Donnell, Jordan Monsell, Joshua Roman, Julia Sonmi Heglund,  Liam Brazier, Marco d'Alfonso,  Mark Hammermeister, Matthew Wade, Mike Bell, New Blood Pop, Peter Breese, Phillip Ellering, Rhys Cooper, Sam Gilbey,  The Thomas Brothers, Tony Hodgkinson, Van Orton Design, & Vincent Aseo
Here is a preview of the exhibit from the Poster Posse members who were invited to share their awesomeness for this event.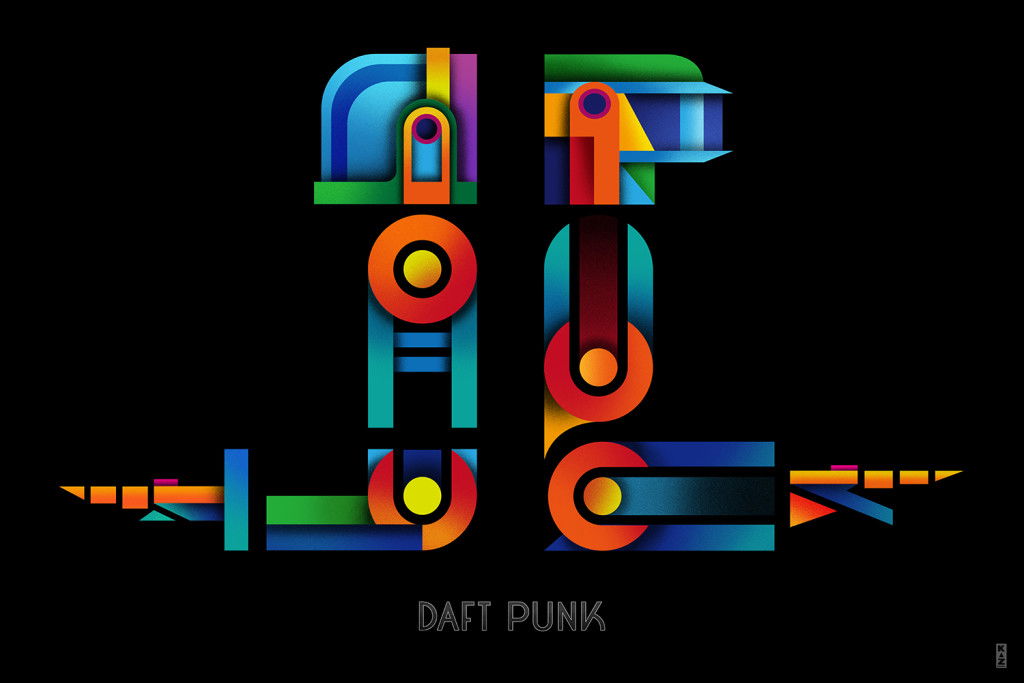 By Kaz Oomori
Favorite Daft Punk Song: GET LUCKY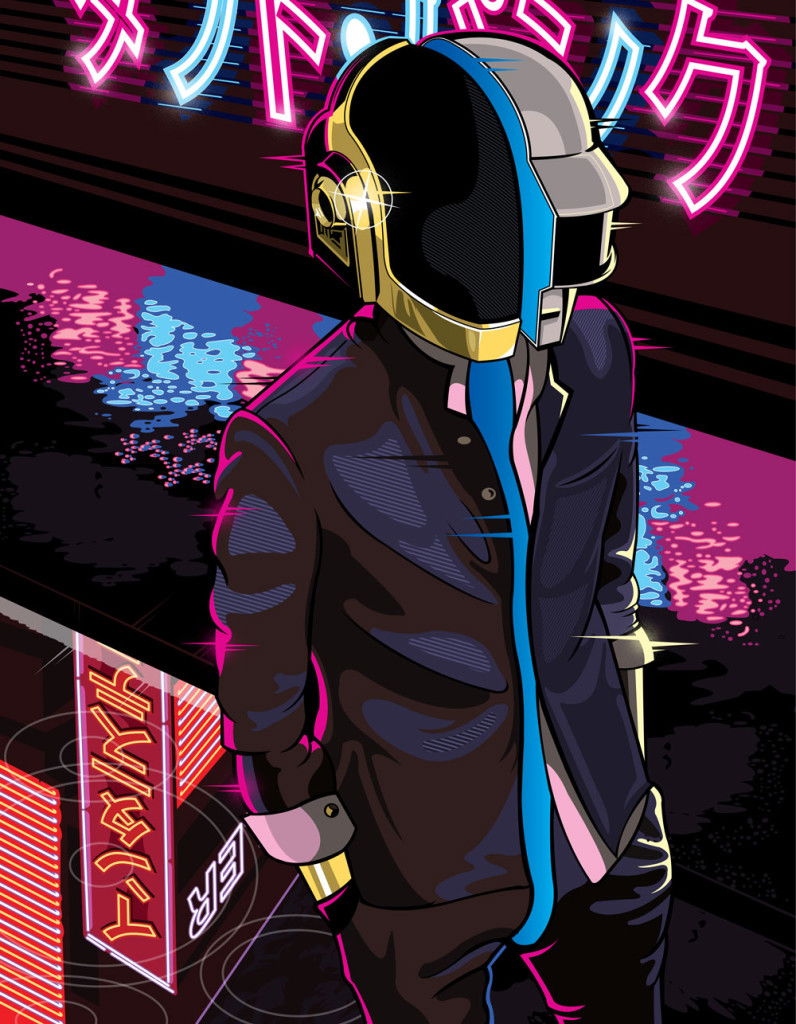 By Sam Ho
Favorite Daft Punk Song: DA FUNK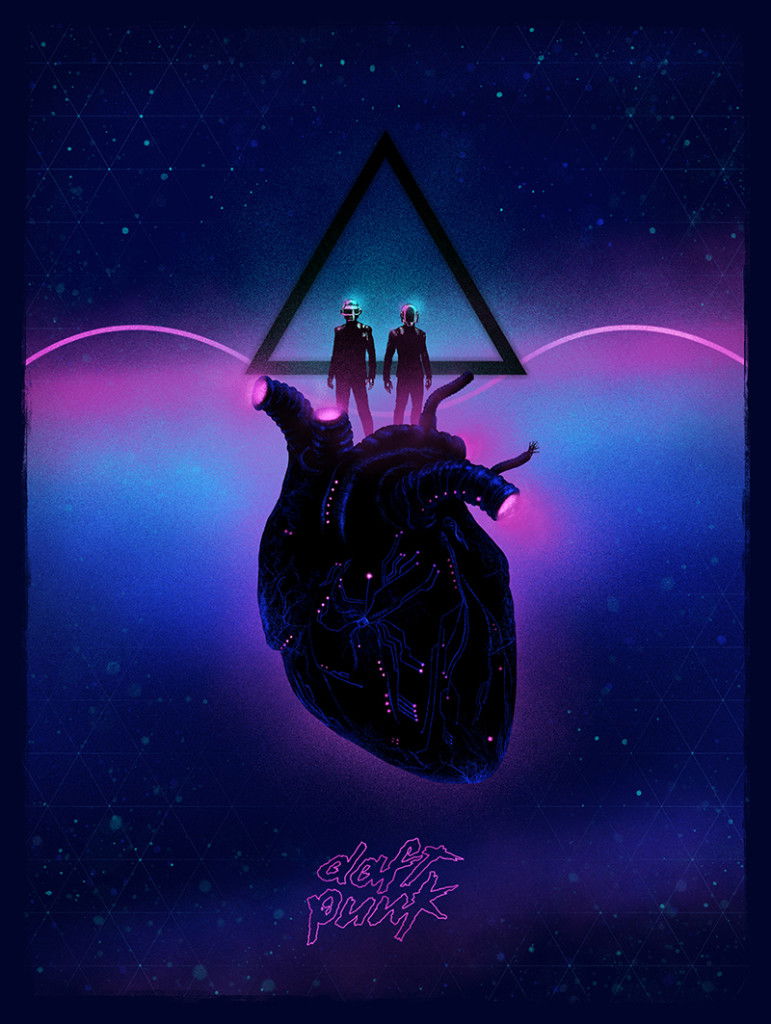 By Marko Manev
Favorite Daft Punk Song: ROBOT ROCK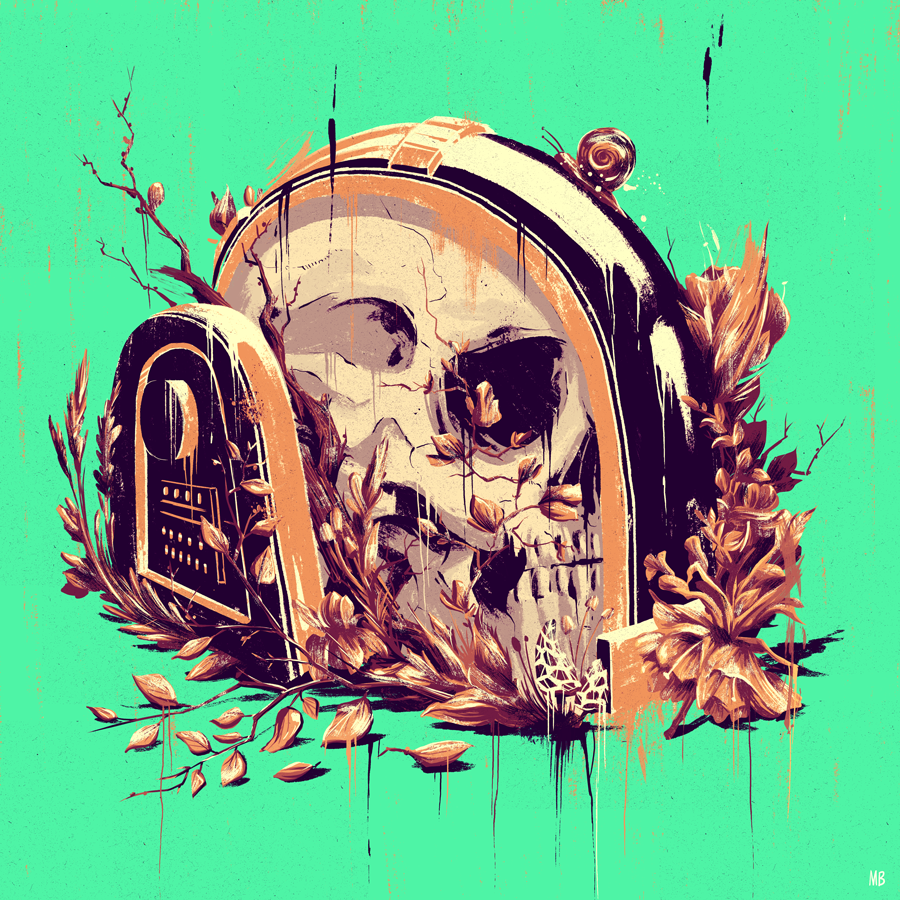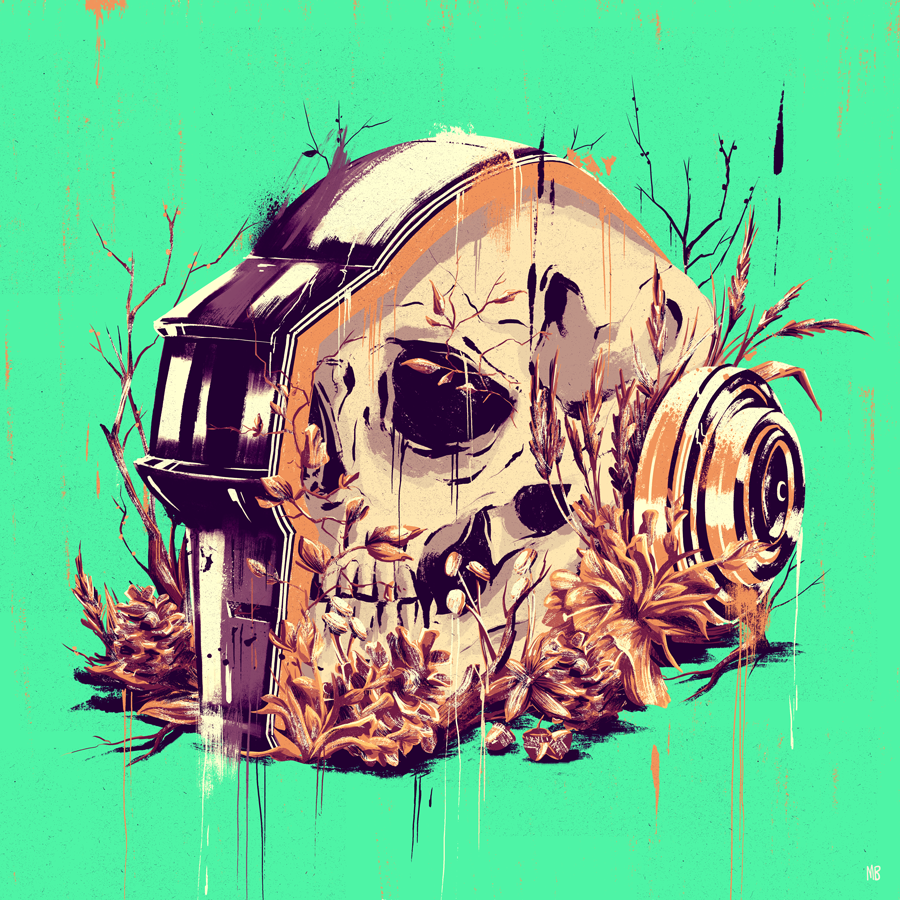 Favorite Daft Punk Song: DA FUNK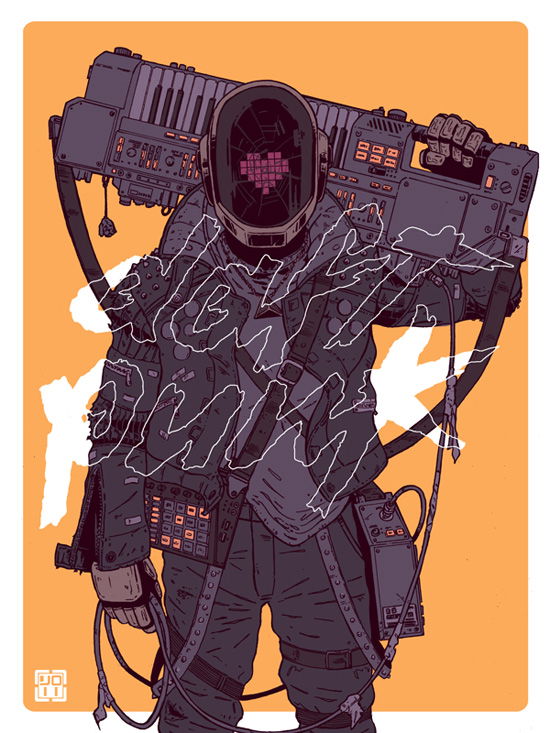 By Laurie Greasley
I'm calling the series Daftermath and it was inspired by all manner of cyberpunk influences.My favourite Daft punk track is probably Da Funk. Probably due to the ace video by Spike Jonze that introduces Charles (the dog guy) that I also featured in the set. – L.G.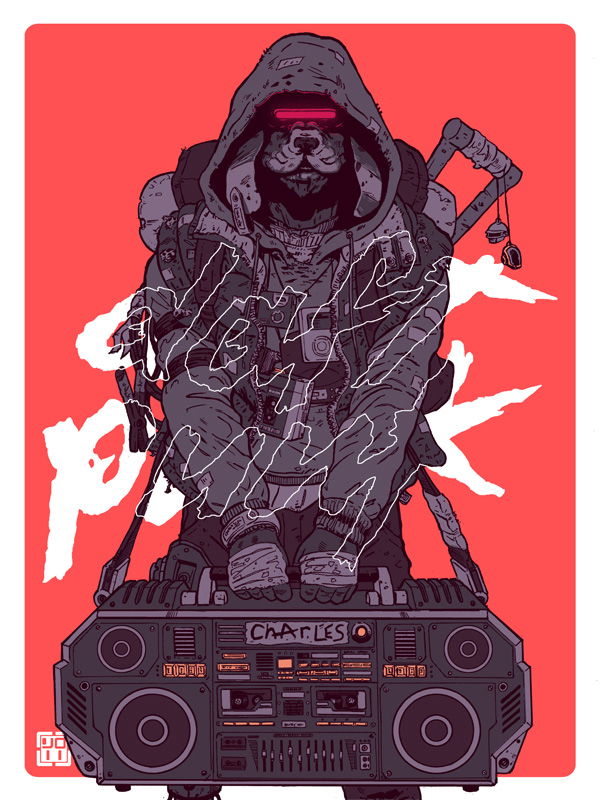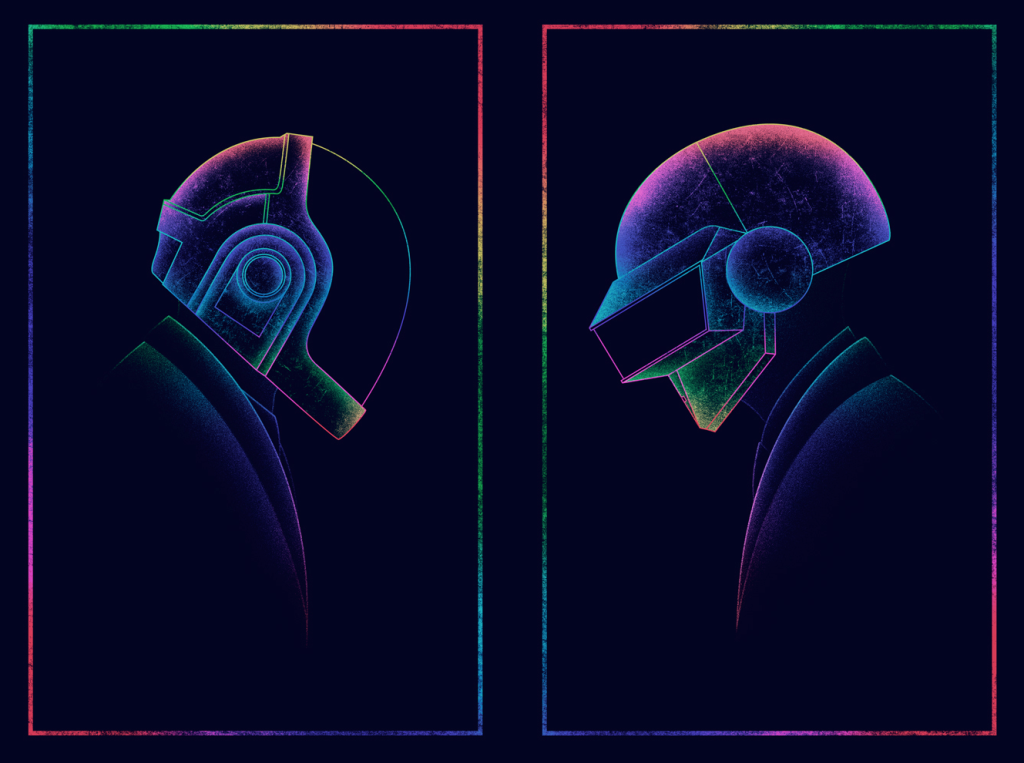 AVAILABLE HERE AND HERE
Favorite Daft Punk Song: CONTACT
Opening Night for this exhibit is August 15th 7:30-10PM and the art will be on view from August 15th to September 5th.  Head over to Gauntlet Gallery's OFFICIAL WEBSITE for more info and follow them on TWITTER to find out when the art goes on sale online.