"FEAR  HAS  EVOLVED…."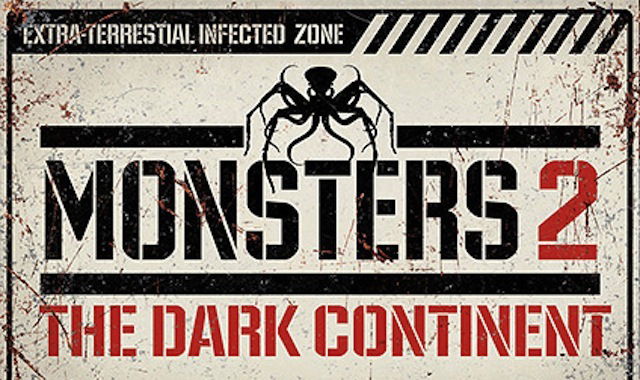 Yesterday we gave you your first look at our officially licensed project with Vertigo Films for "Monsters: Dark Continent" and today we are back with more alien madness for Phase 2 of the project.  Here is what Director Tom Green had to say about the film.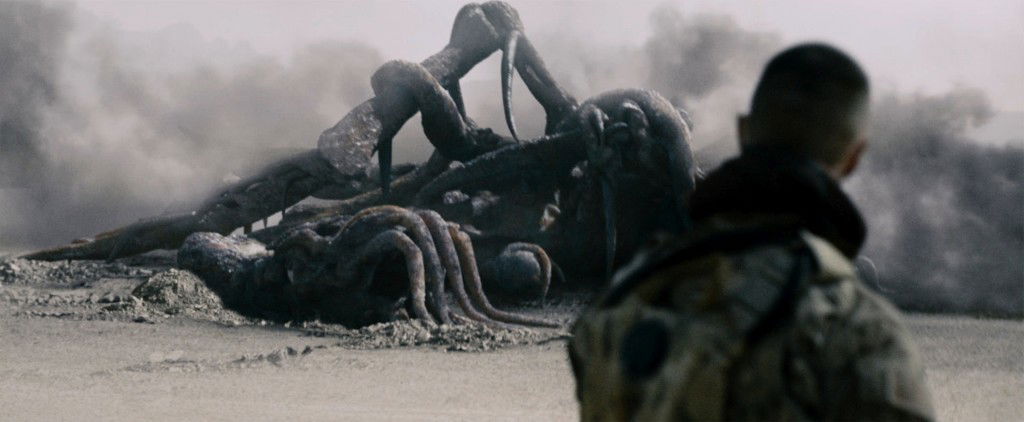 "Dark Continent explores war within the theme of an alien presence on our planet.  Watching 'Monsters' I immediately identified with the innovation of the filmmaking, the idea of building a world of huge scale reaching beyond the limits of imagination. I wanted Dark Continent to continue to push these boundaries through tenacity, guts and the commitment of cast and crew.  Dark Continent provided the freedom to build a unique world and atmosphere in an original way where ambition and limitless imagination way exceeded the limitation of resource."
Here is our next batch of posters for "Monsters: Dark Continent."  Let us know which ones you like down in the comments section below.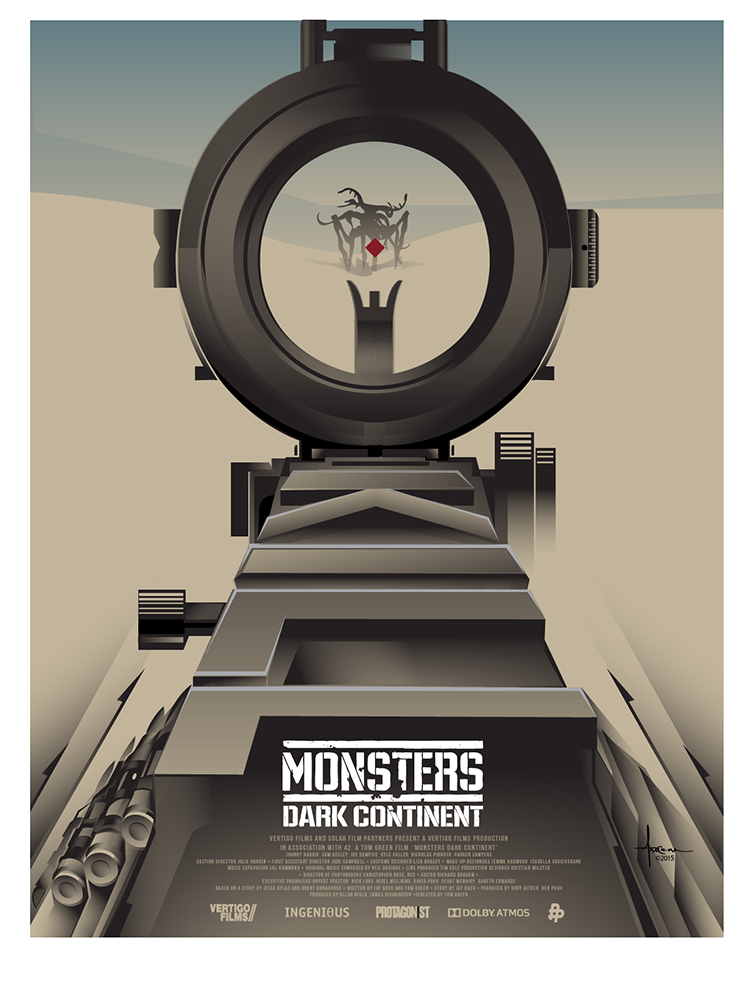 by ORLANDO AROCENA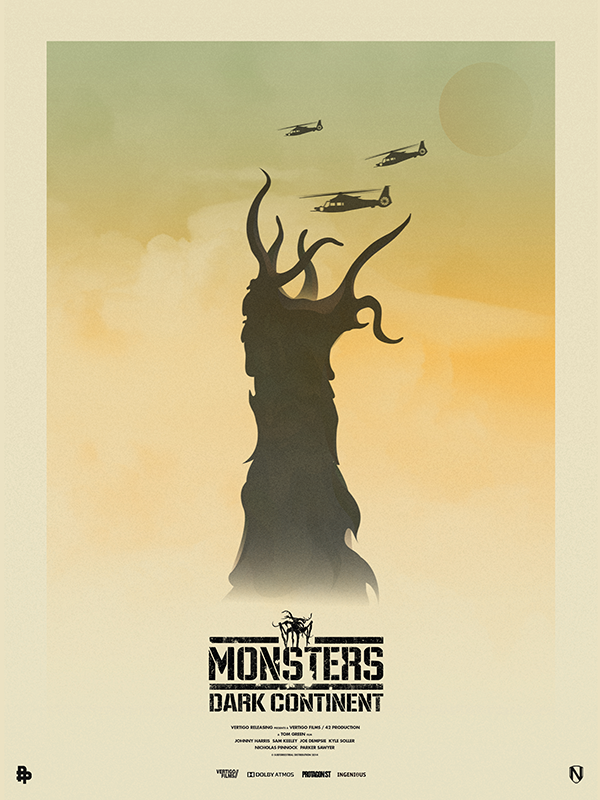 by MATT NEEDLE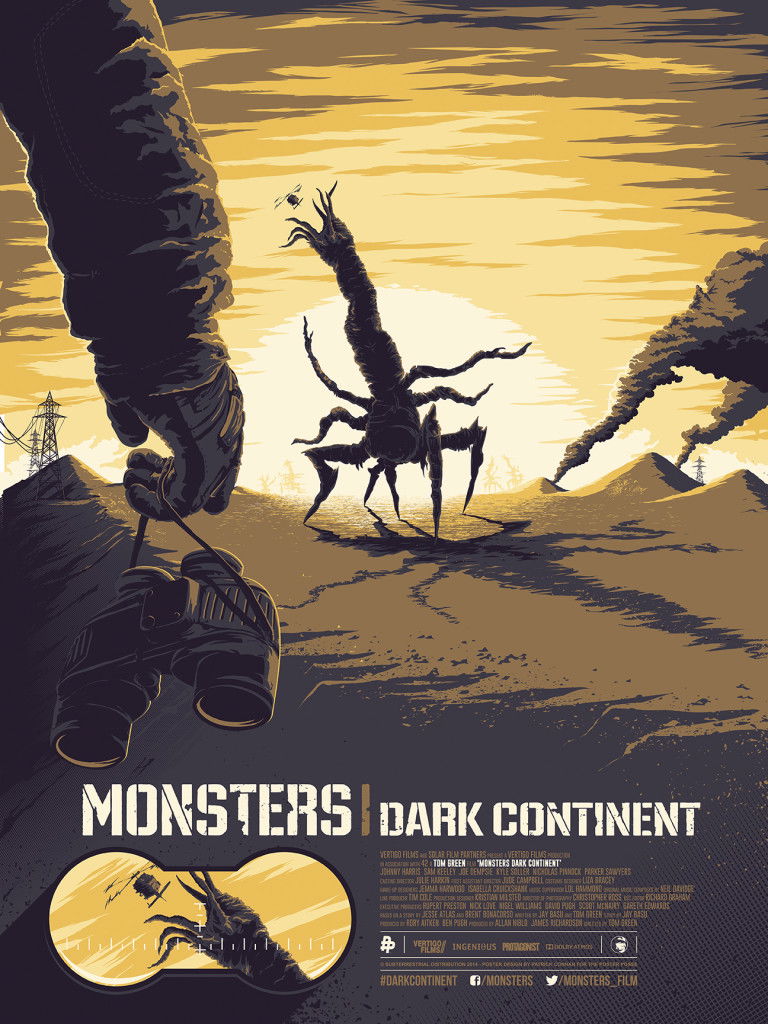 by PATRICK CONNAN
by KHOA HO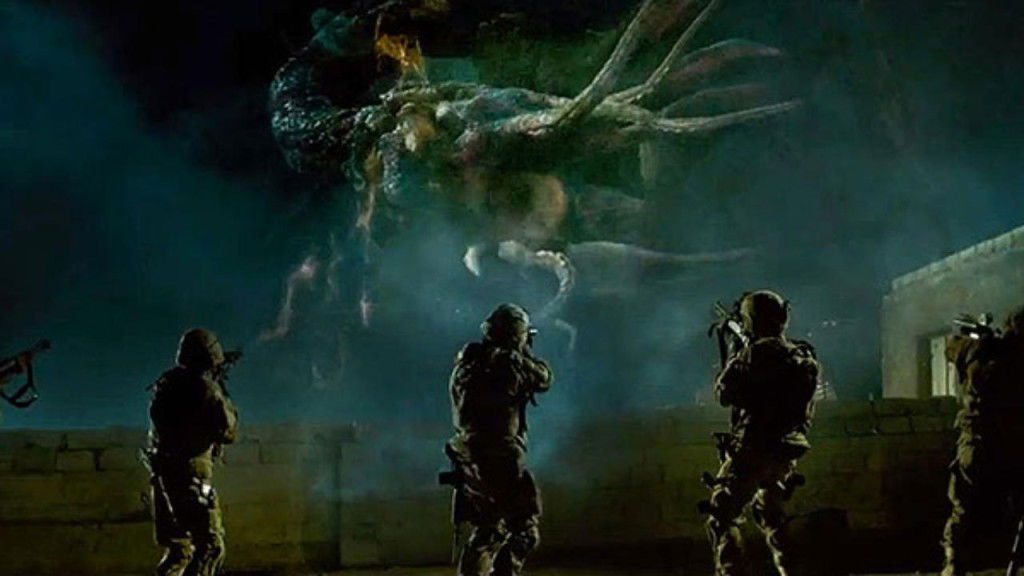 by SHARM MURUGIAH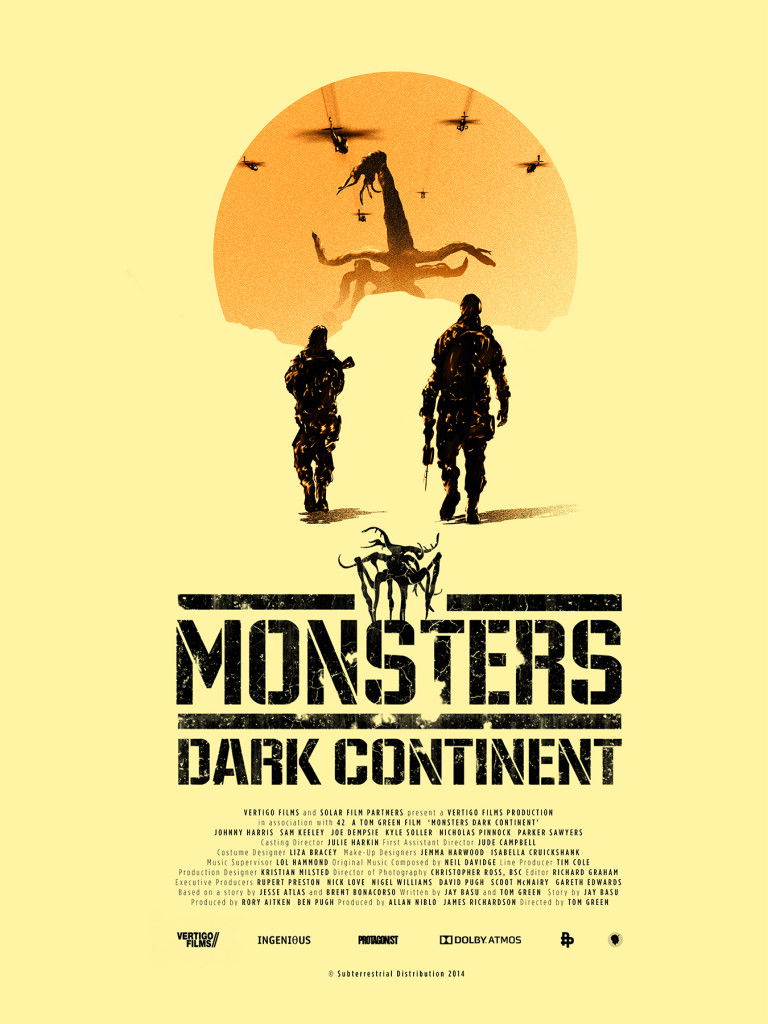 by LUKE BUTLAND (Variant)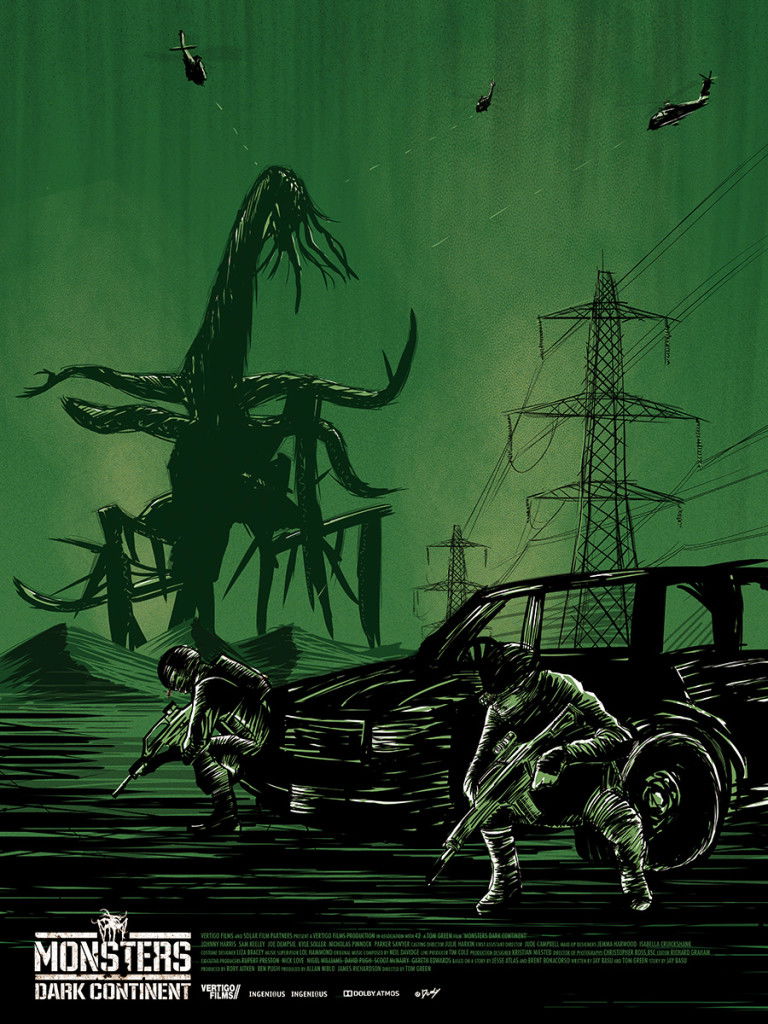 by DOALY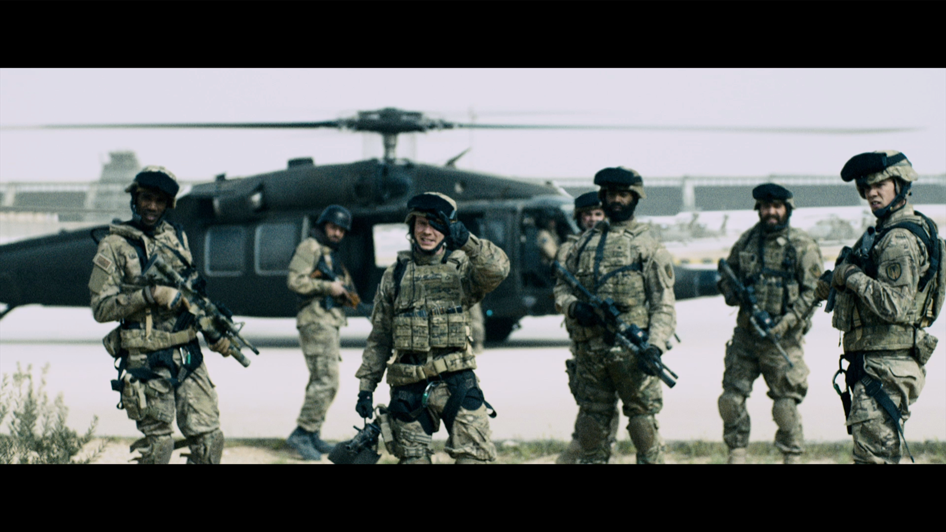 by BEN MCLEOD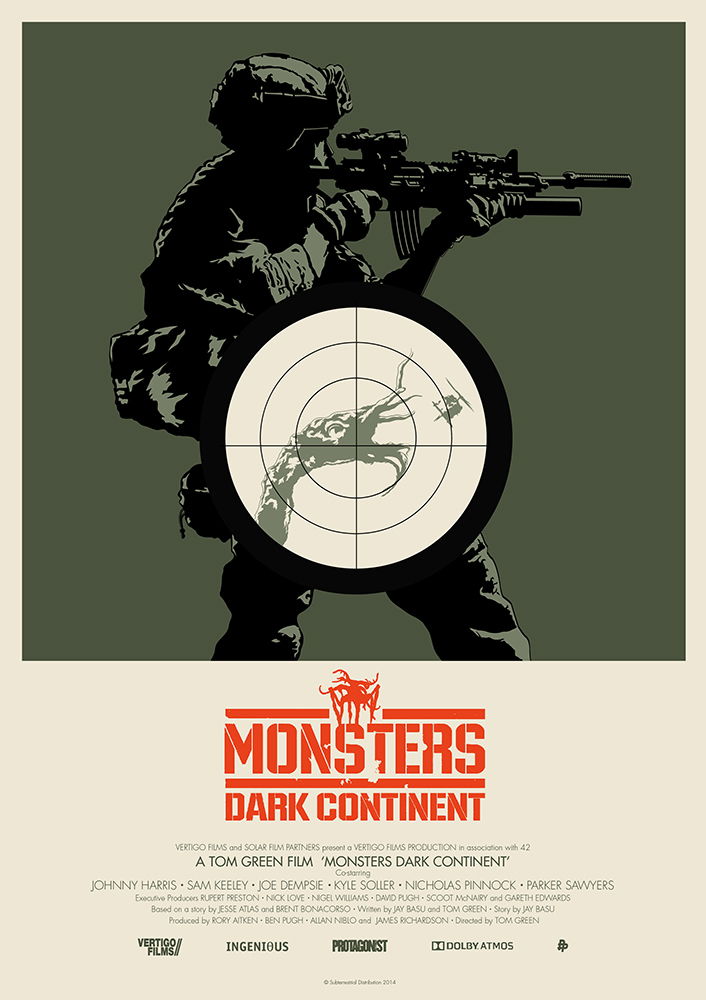 by OLI RICHES (Warfare variant)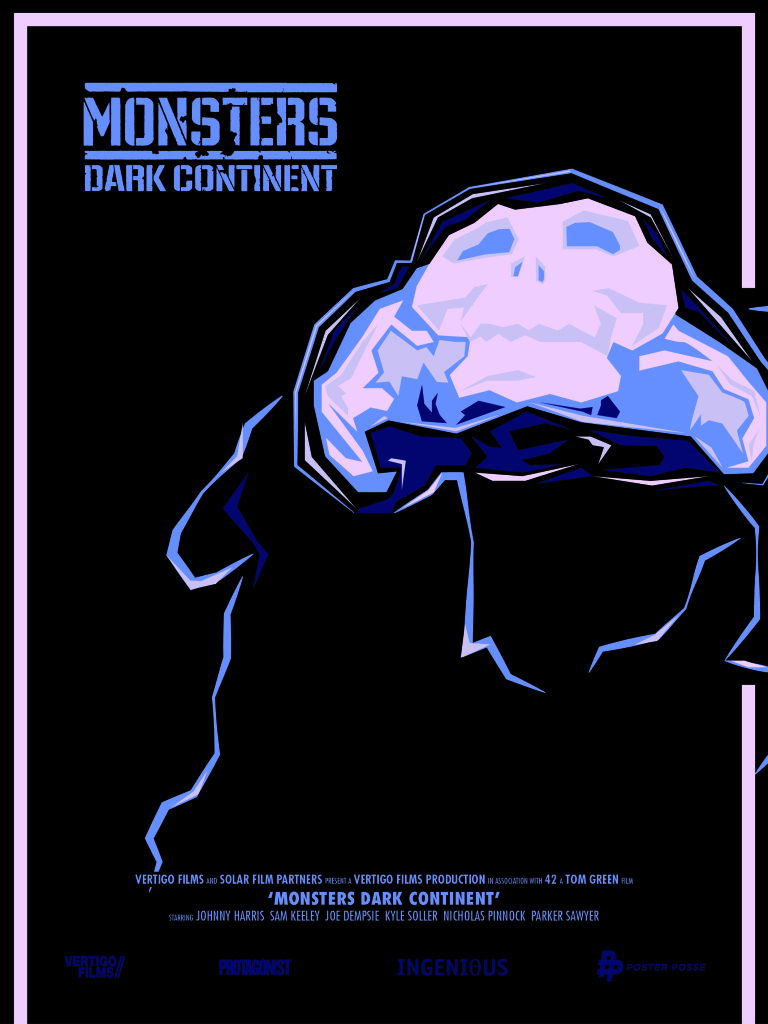 by ARIAN NOVEIR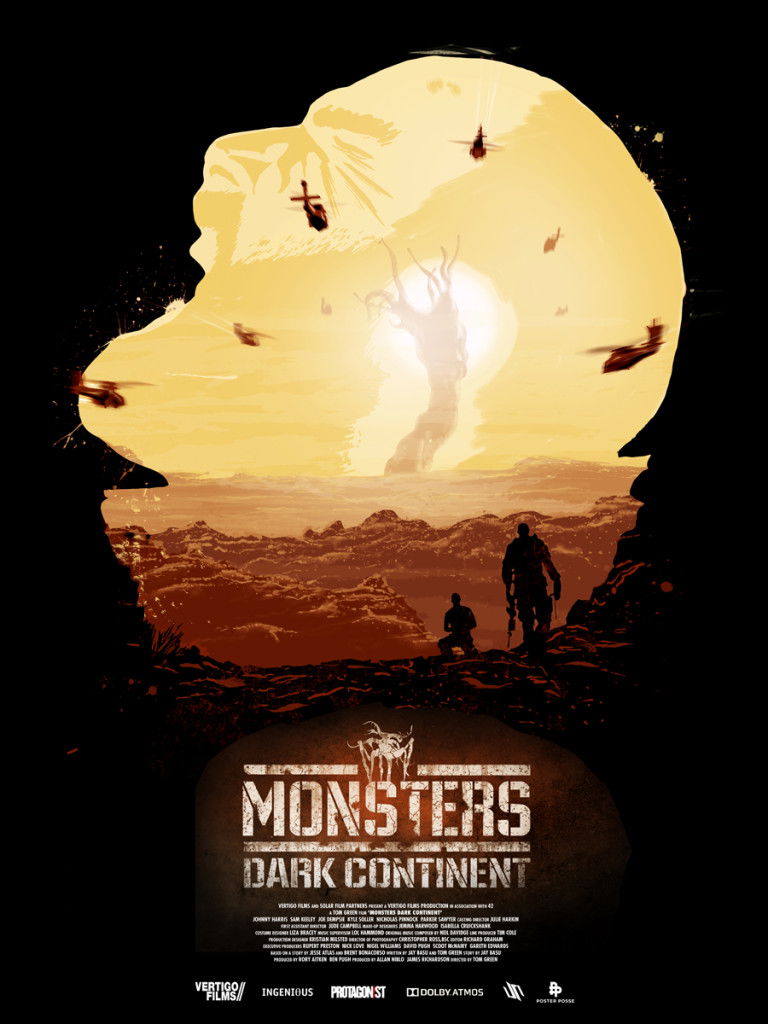 by DANIEL NASH
"Monsters: Dark Continent" stars: Sofia Boutella (Ara), Joe Dempsie (Frankie), Johnny Harris (Noah Foster), Kyle Soller (Inkelaar), Nicholas Pinnock (Forrest) and Jesse Nagy (Ryan Conway.) The film opens in Domestic theaters on April 17th. Follow the film on TWITTER and FACEBOOK for updates and notices.