Back in 2010, Gareth Edwards released his directorial debut with the phenomenal, sci-fi monster flick, "Monsters."  The film takes place years after a NASA probe, carrying samples of an alien life form, crashes in Mexico which led to the arrival of gigantic, destructive, tentacled monsters.  Next month, director Tom Green gives us the sequel, titled "Monsters: Dark Continent."

The synopsis of the new film is as follows: "Ten years on from the events of Monsters, and the 'Infected Zones' have now spread worldwide. In the Middle East a new insurgency has begun. At the same time there has also been a proliferation of Monsters in that region. The Army decide to draft in more numbers to help deal with this insurgency.   We follow four fresh new recruits from Detroit as they all excitedly look forward to performing what they were trained to do."
The Poster Posse has officially partnered with Vertigo Films to help promote this one and today you get a look at the first batch of images.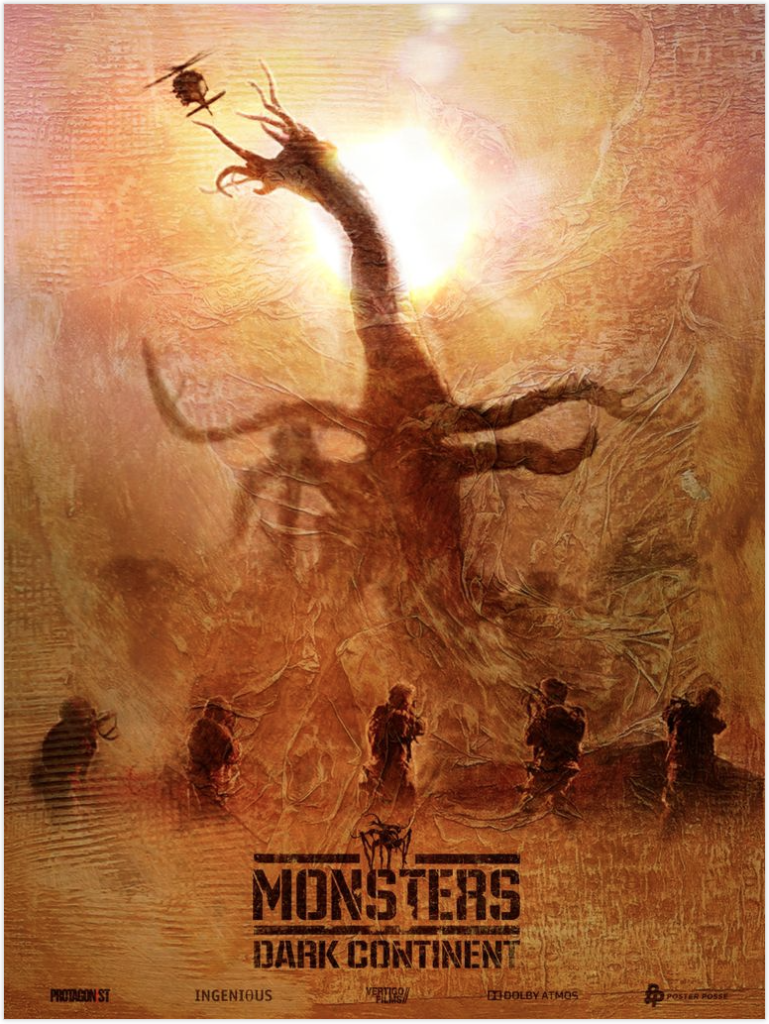 by Paul Shipper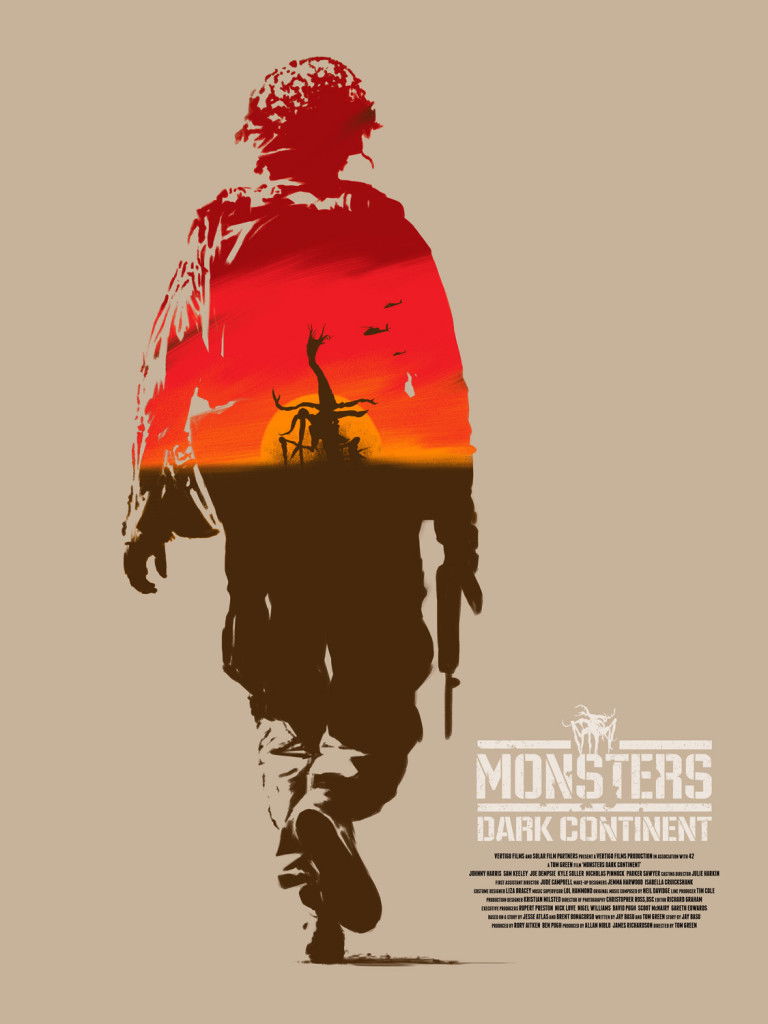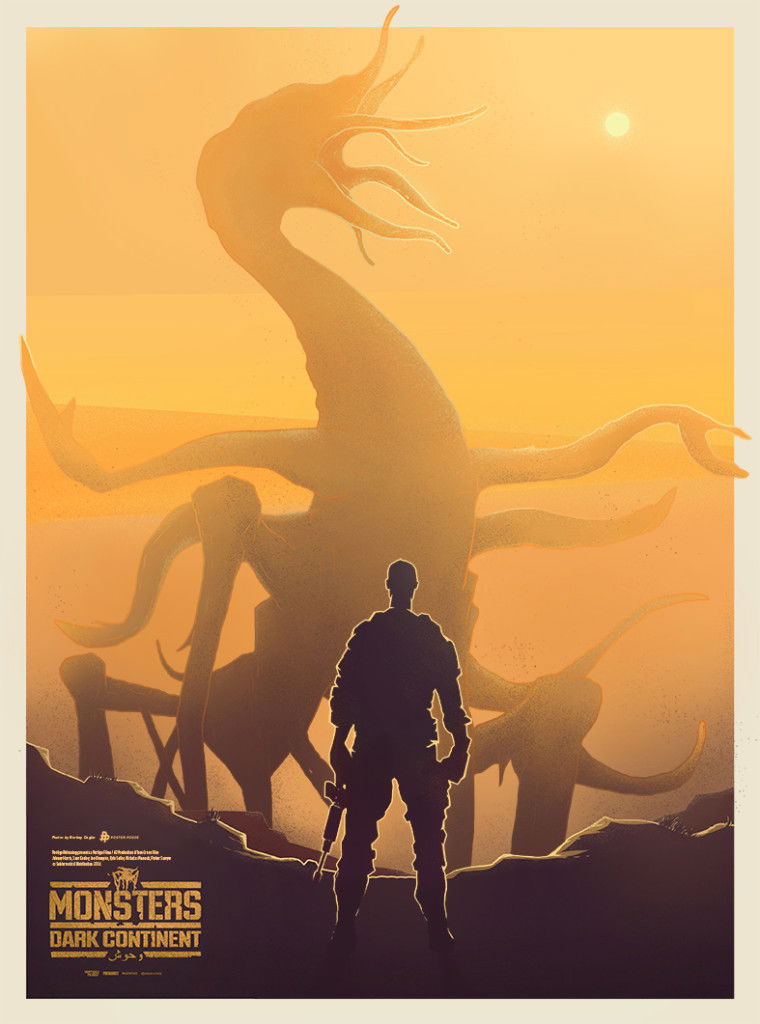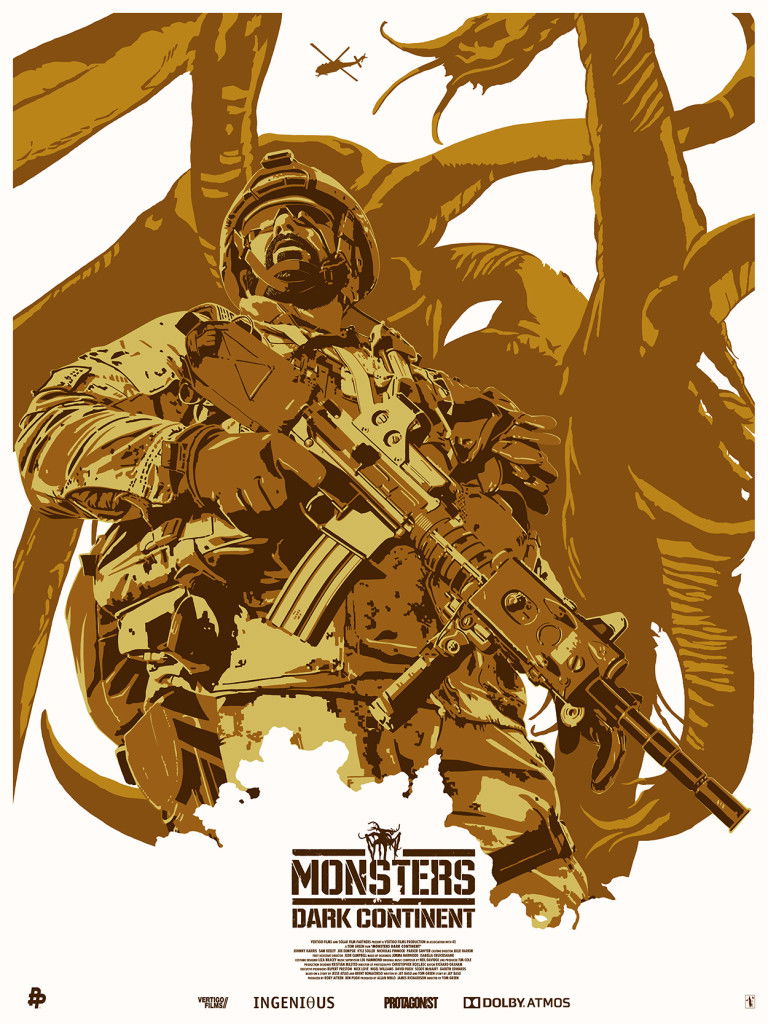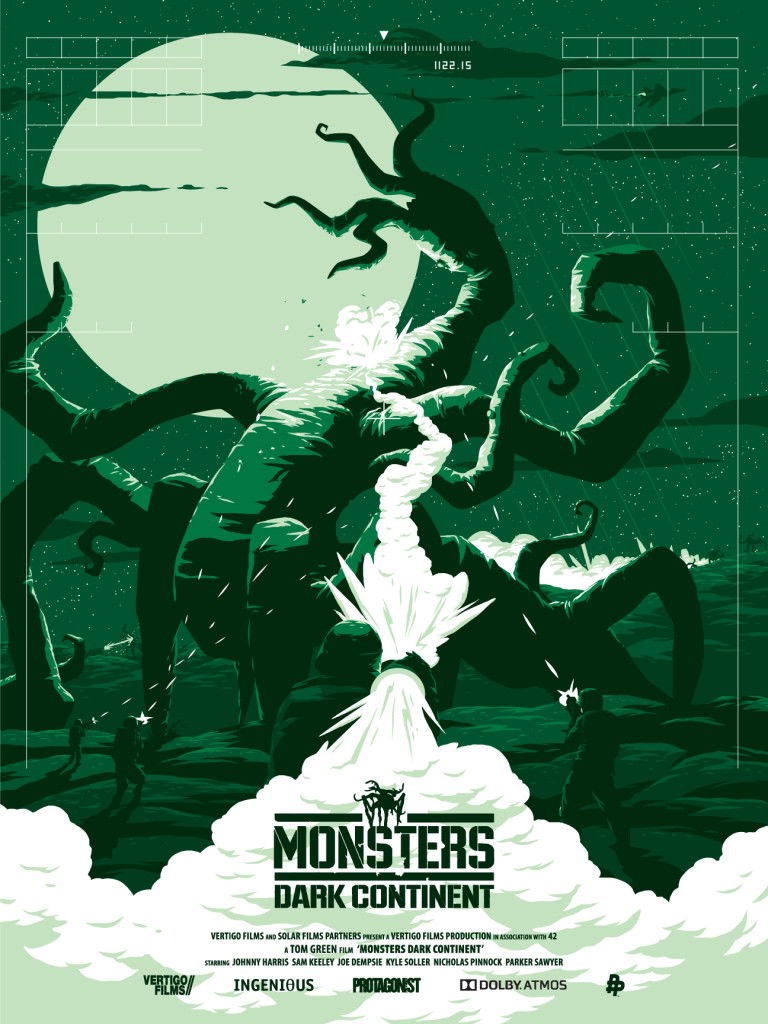 by Florey with night vision, glow in the dark layer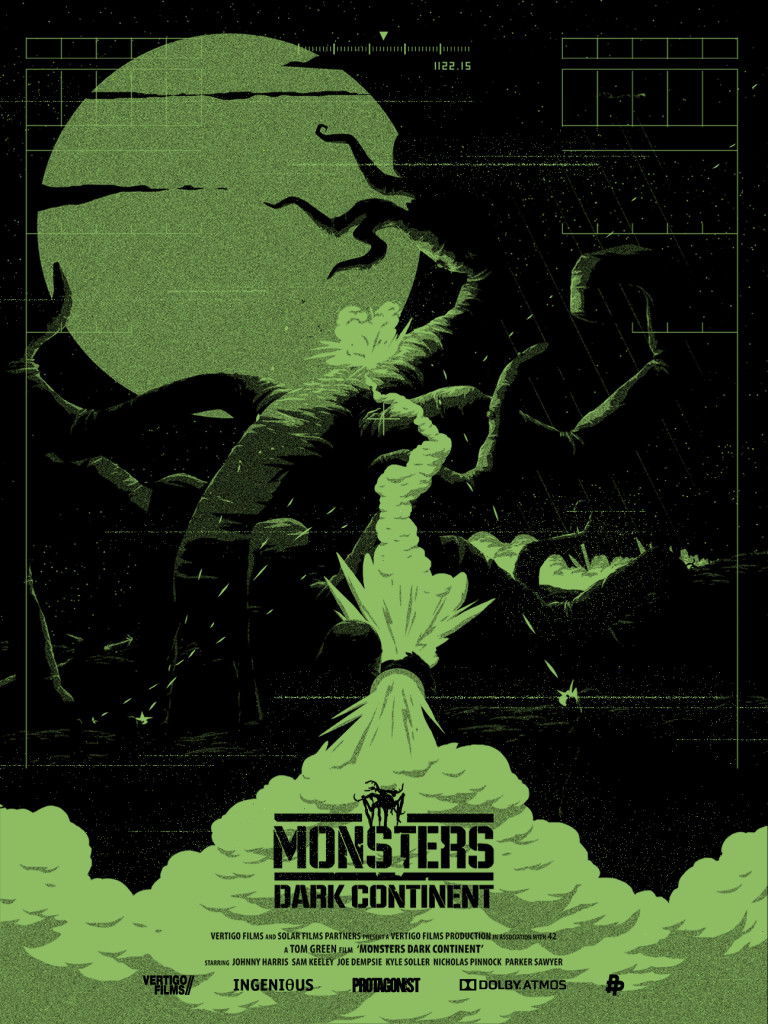 Florey – night vision glow in the dark layer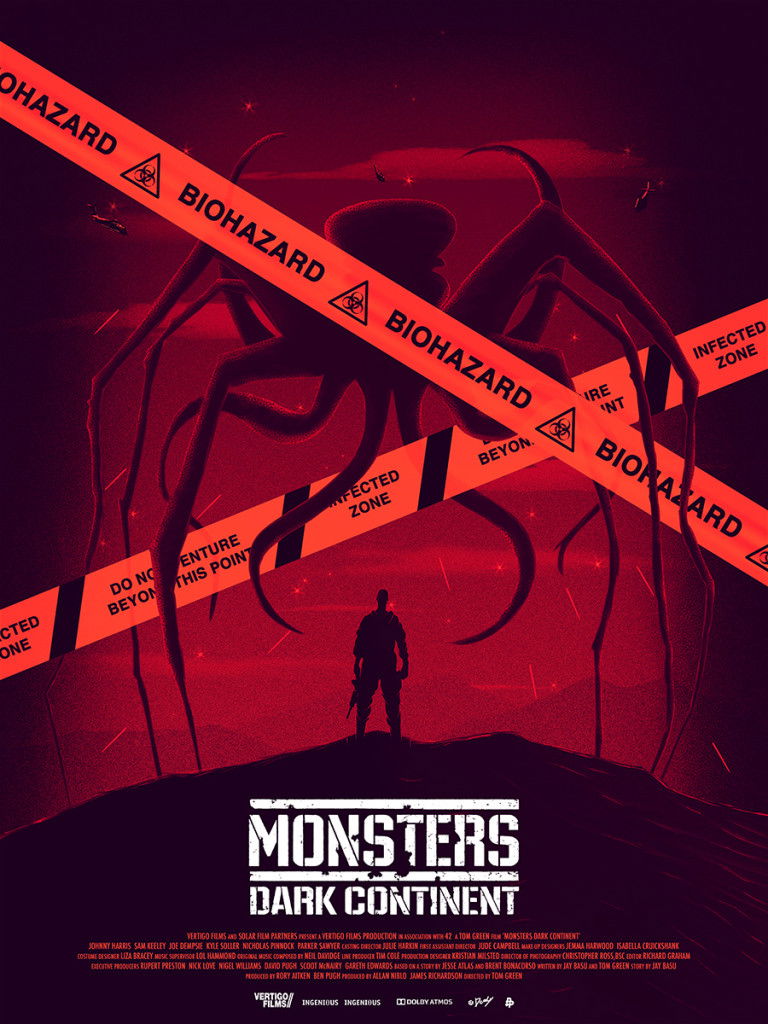 by Doaly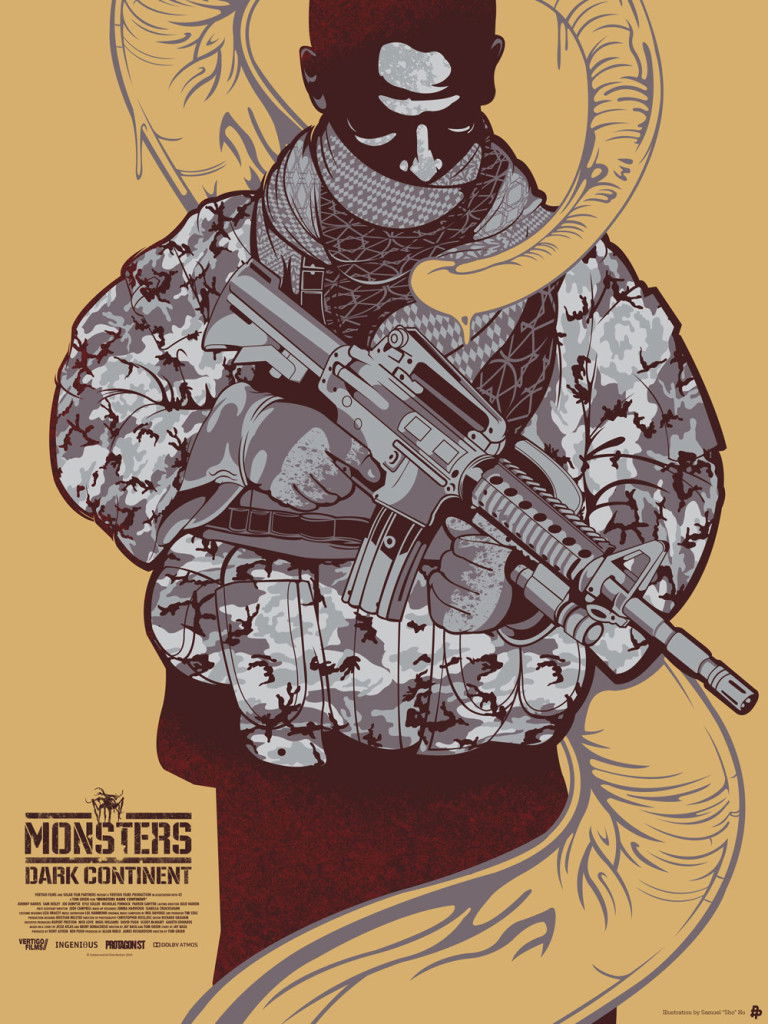 by Sam Ho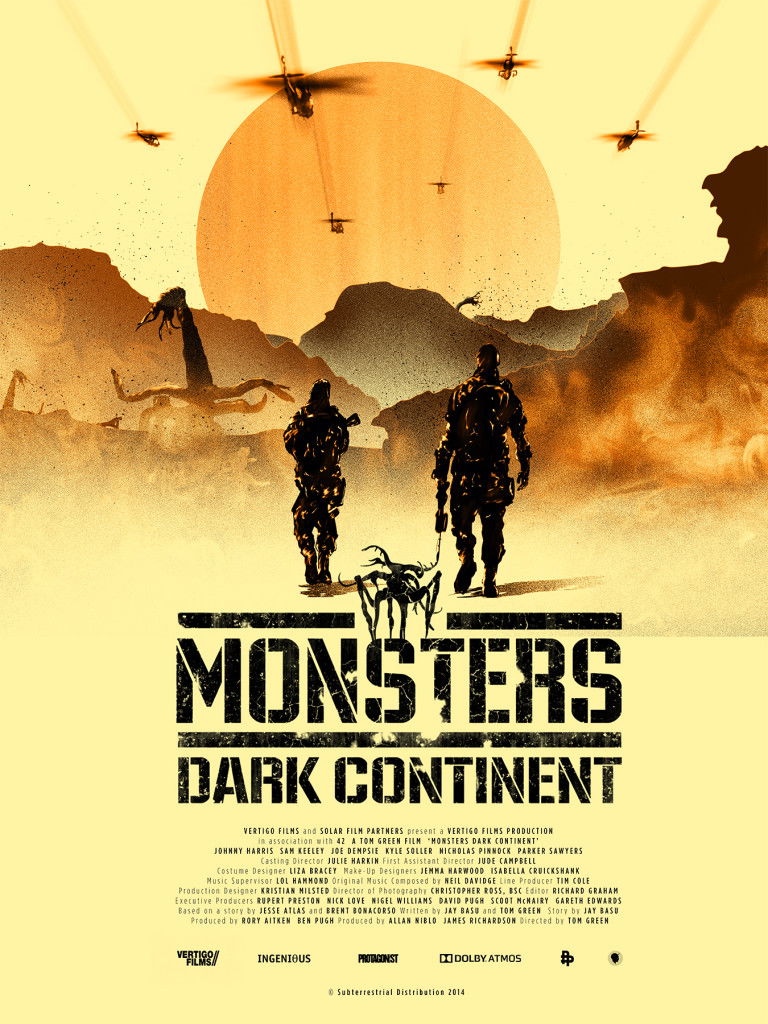 by Luke Butland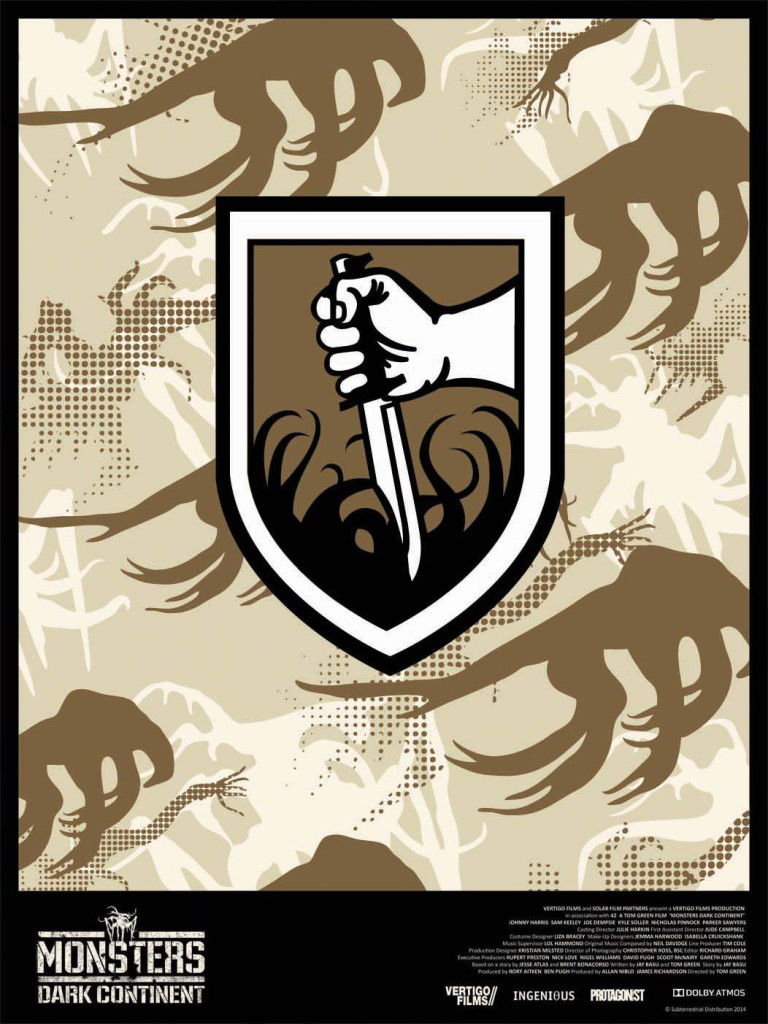 by Rodolfo Reyes – sand variant
Come back tomorrow for PHASE TWO of our "Monsters: Dark Continent" collaboration with Vertigo Films.  You can follow the film on TWITTER and FACEBOOK for updates right up until the release date on May 1st, 2015.