When you think of Upper Deck you probably think of their collectible sports cards.  What you MAY not know, it that aside from cards and sports memorabilia, they also have a section of their website called The Upper Deck Gallery.   The Upper Deck Gallery showcases premium prints that feature all original artworks of fan favorite comic and movie characters offering limited edition print runs and incredible illustrations from today's top-tier artist.  Today we are pleased to share our first official collaboration with The Upper Deck Gallery.  These posters were done by Poster Posse Pro The Dark Inker/ aka Stephen Sampson.  Here is the official notice from THE UPPER DECK GALLERY page.

Sampson brings Marvel's iconic monsters to life in August's newest fine art limited edition print! Fireclaw and Hi-Vo have landed in the Big Apple and are wreaking havoc in Manhattan. This design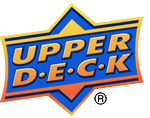 features two of the powerful creations of the young Inhuman, Kei Kawade, aka Kid Kaiju. Kei possesses the ability to summon the monsters he draws in his notebook, and uses this power to bring Fireclaw and Hi-Vo to defeat the Leviathan Mother!
The edition run of 250 shows the chaos the monsters have caused in the city during daylight hours, but the variant run brings this illustration to life with a darkened city skyline, vibrant pops of color, and an intense atmosphere. Sampson was excited to combine the design elements of Fireclaw and Hi-Vo with the iconic city skyline: "With this composition, I felt that having the Manhattan shoreline in view would give me a great opportunity to get some cool reflections in the water, especially for the night time variant."
Monsters Unleashed truly captures the feel of classic monsters raiding through New York City from films and comics. Reserve your print today before the smoke clears and these limited editions are gone for good!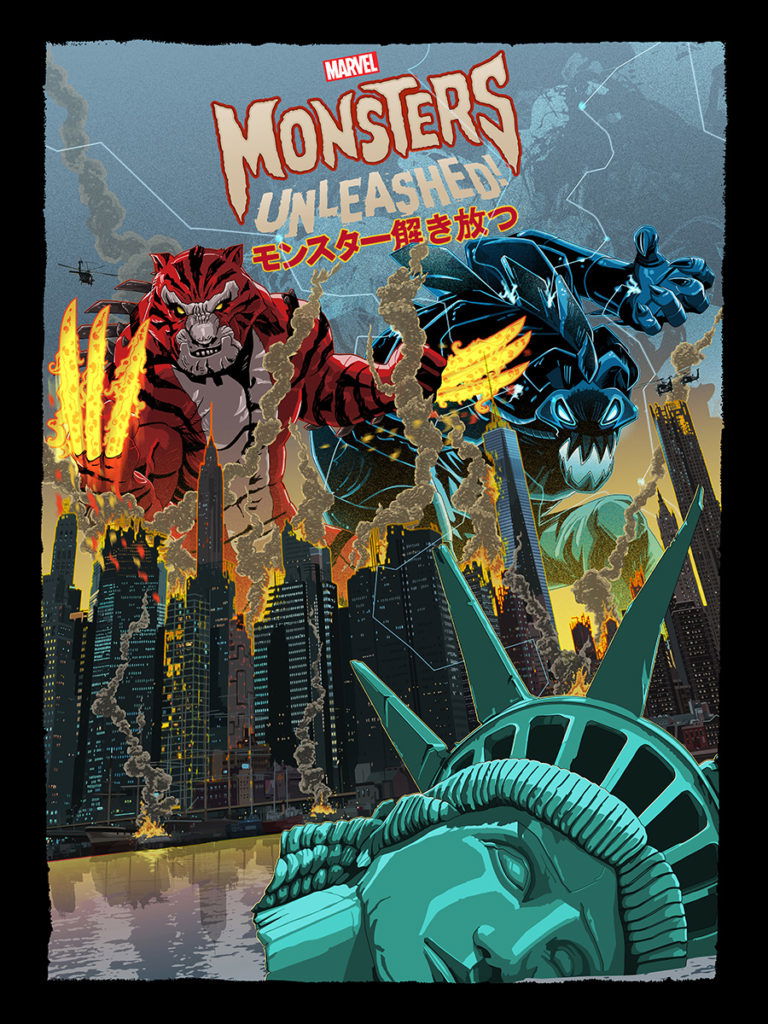 "MONSTERS UNLEASHED" by The Dark Inker
Regular Edition: 250
$59.99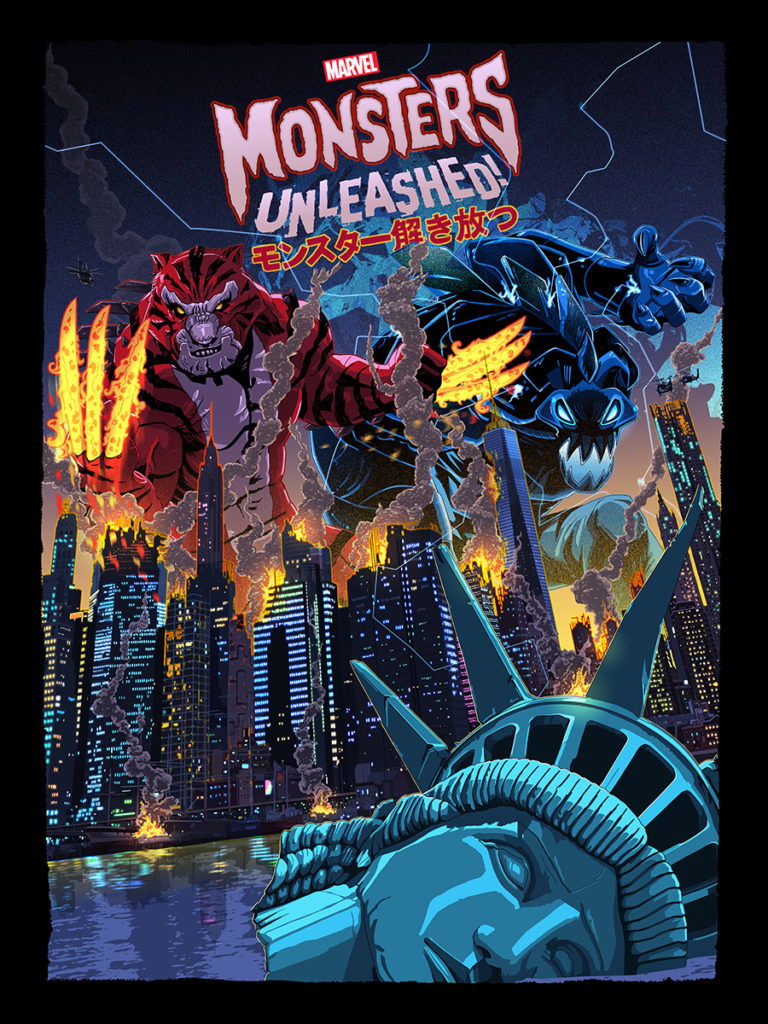 "MONSTERS UNLEASHED" by The Dark Inker
Variant Edition: 100
$89.99
All posters are printed on heavy premium paper and are individually hand numbered. Each print includes an original Certificate of Authenticity (COA).