"Those who foretold it are dead…those who can stop it are in grave danger…"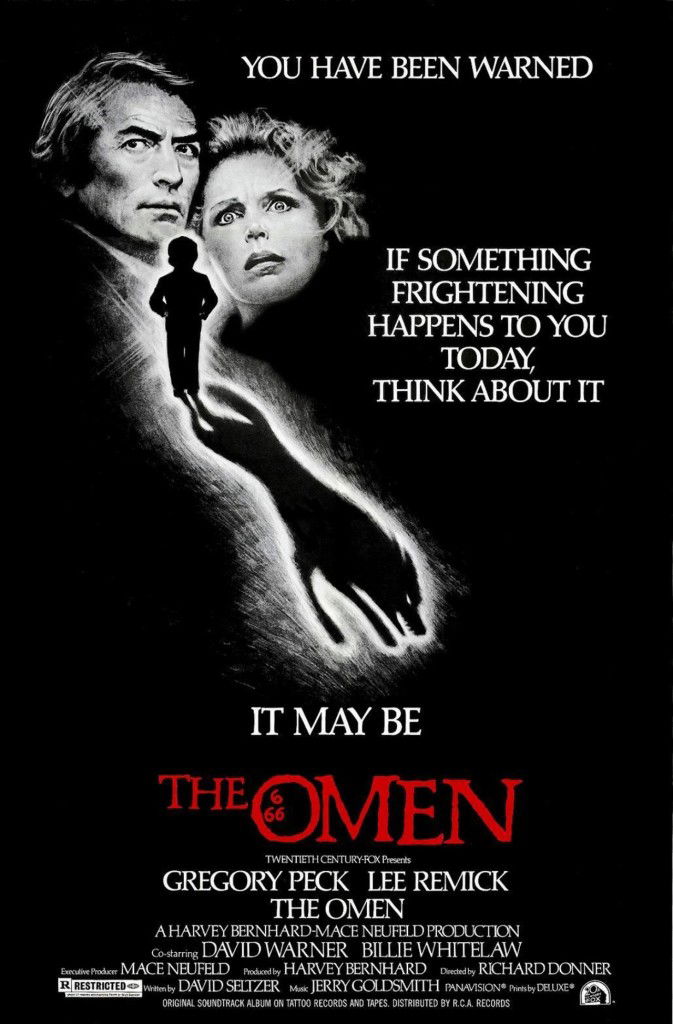 (Original Tom Jung poster)
Since 1976, "The Omen" has been a legendary supernatural-horror flick that has terrorized people all over the globe.  Directed by Richard Donner and starring Gregory Peck, Lee Remick and Harvey Spencer Stephens as young "Damien", the film was scored by Jerry Goldsmith and received a theatrical release poster by none other than Tom Jung.
When his child is stillborn, an American diplomat (Academy Award® Winner Gregory Peck*) is convinced to exchange the dead baby for a living one, in order to spare his wife's feelings. But as the child grows, a series of gruesome "accidental" murders begins to occur, and the horrifying identity of the child becomes clear in this timeless, bone-chilling thriller set to Jerry Goldsmith's Oscar®-Winning Original Score.
U.K. artist, Andy Fairhurst has just finished a private commission for this film and it taps right into the creepy-factor of the film and even has a disturbing glow in the dark layer.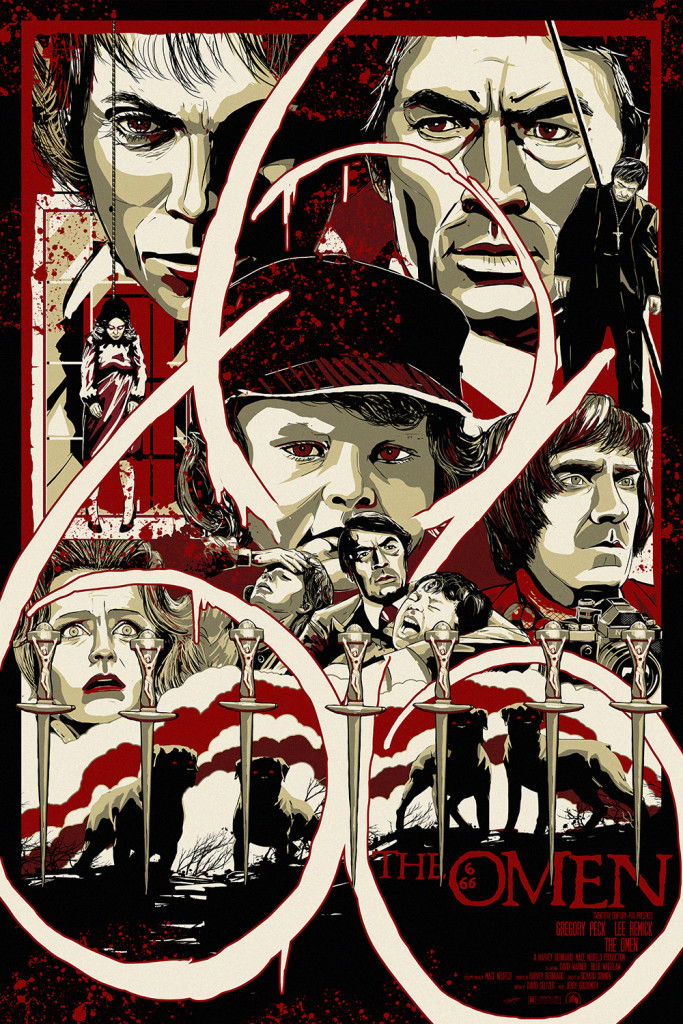 "The Omen" by Andy Fairhurst
Private Commission
Artist Proof Edition of 10
6 color screenprint
24″ X 36″
FREE WORLDWIDE SHIPPING!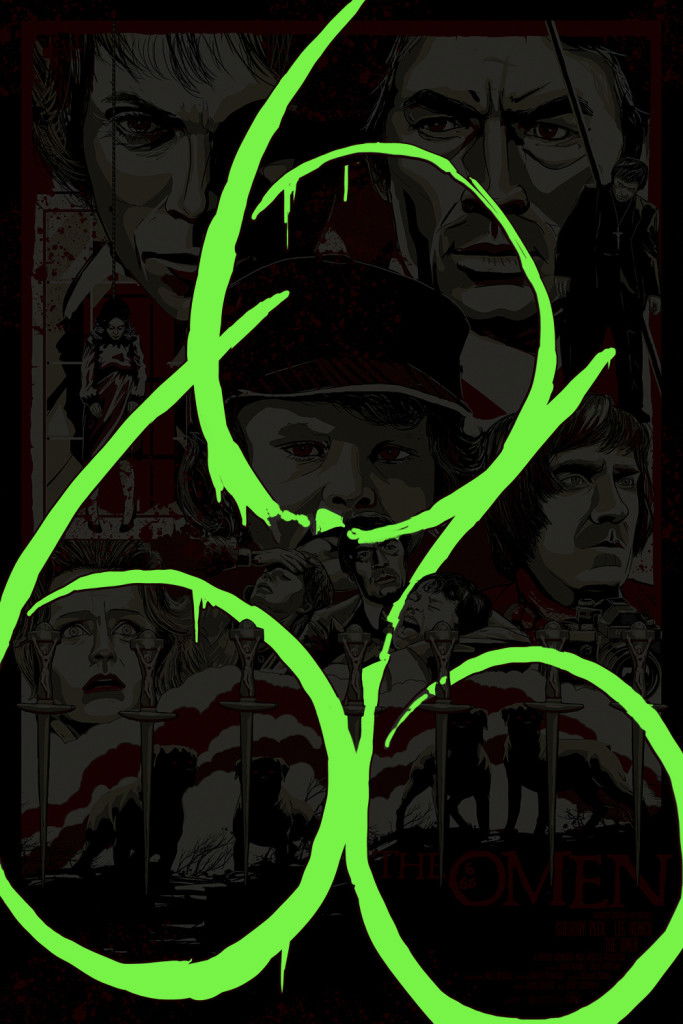 Follow Andy on TWITTER for updates on new projects and head on over to his BEHANCE PAGE to see the rest of his impressive portfolio.