Orlando Arocena is one of those artists whose work you instantly recognize as his and it continuously boggles your mind when you look at it.  He has worked with the New York Auto show, been the featured artist on Adobe Illustrator's splash page, done work with countless magazines and some of the biggest studios in the film industry.  Like us, Adobe Create is a huge fan of what he does and they took some time to interview the vector madman.  Here is part of that interview along with some images of unseen Star Wars art that is finally making its way to daylight.
Orlando remembers his first exposure to Star Wars, in 1977. "It was one of the first movies I saw in a theater, when I was about five years old. My older brother took me to the movies, and when we got there it was Star Wars—and I was excited about that," he recalls. "He left me there with two large popcorns and two large Cokes, and he was like, 'Don't move from here. I have a hot date, and then I'll come back for you.' So unfortunately he missed out, but I think I saw Star Wars about four times that day."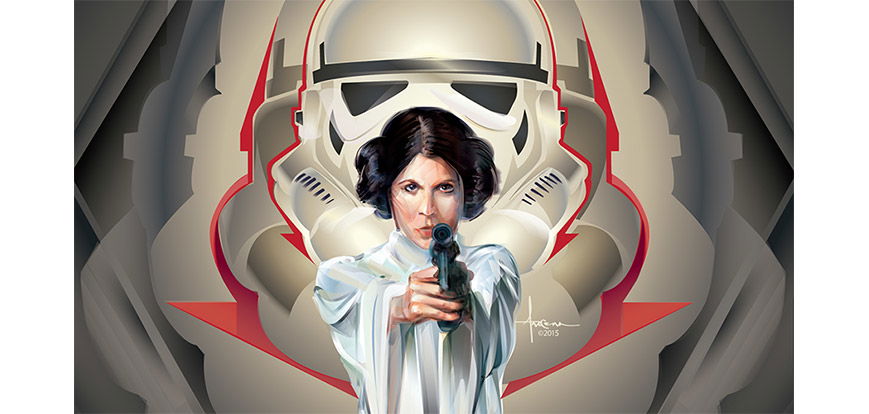 In advance of a major Star Wars–themed art exhibit, at the Hero Festival in Marseille, France (November 7 and 8, with a second showing December 3 through 15), Orlando shared some of his popular Star Wars tribute images with us, as well as giving us a first look at some new Star Wars work.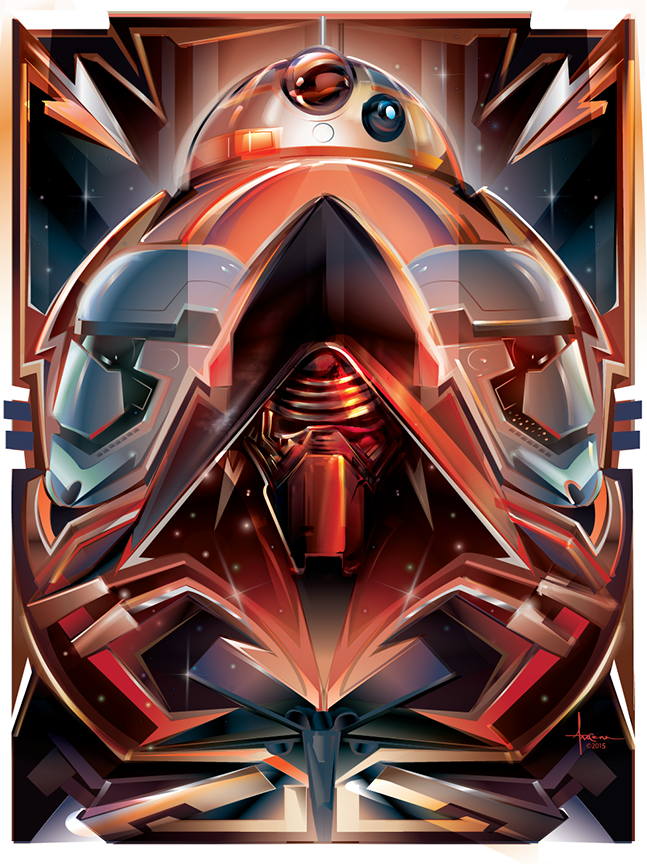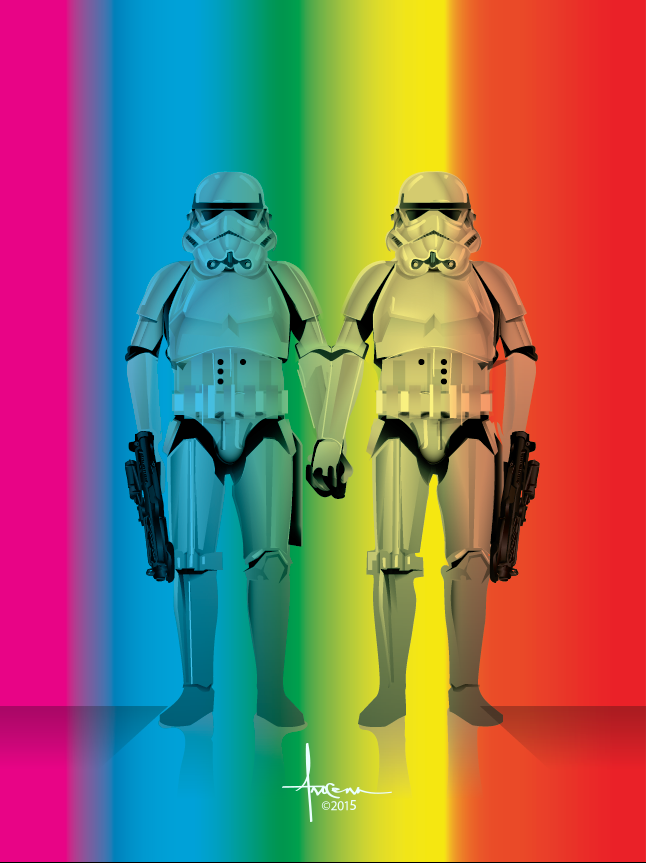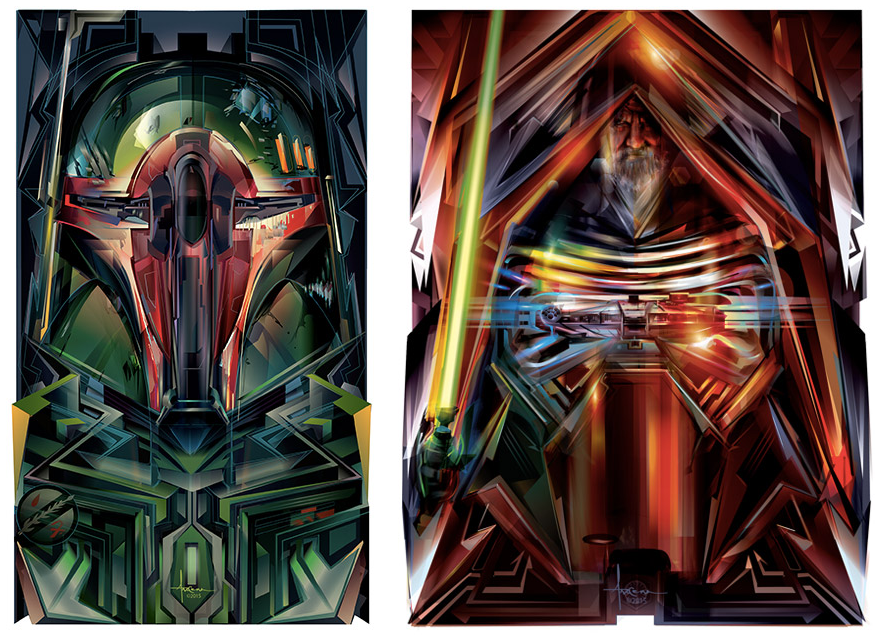 The exhibit—which includes work by Orlando and dozens of artists from around the world—is a joint production of Le Café Pixel Gallery, the Poster Posse, Acme Archives, and Lucas Film, as well as the city of Marseille and others, as excitement about the upcoming release of Star Wars: The Force Awakens builds.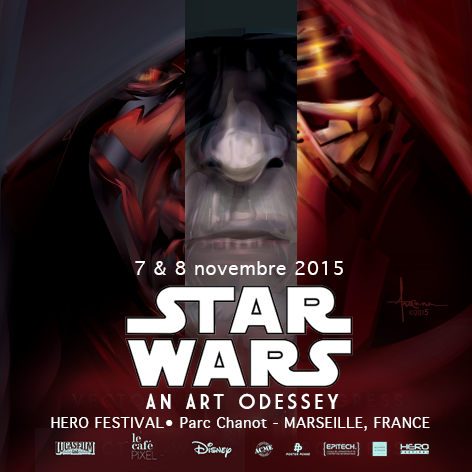 Orlando is currently in Marseille, France attending Hero Festival and will be meeting fans, signing prints, doing panels and of course, drinking WAY too much with Sébastien and the crew from Le Cafe' Pixel.  You can see more new Star Wars art and read the rest of Adobe Create's interview with Orlando HERE.  If you want to stay up to date with everything going on in Orlando's universe you should check out the following links: