"In a country, not so far away…."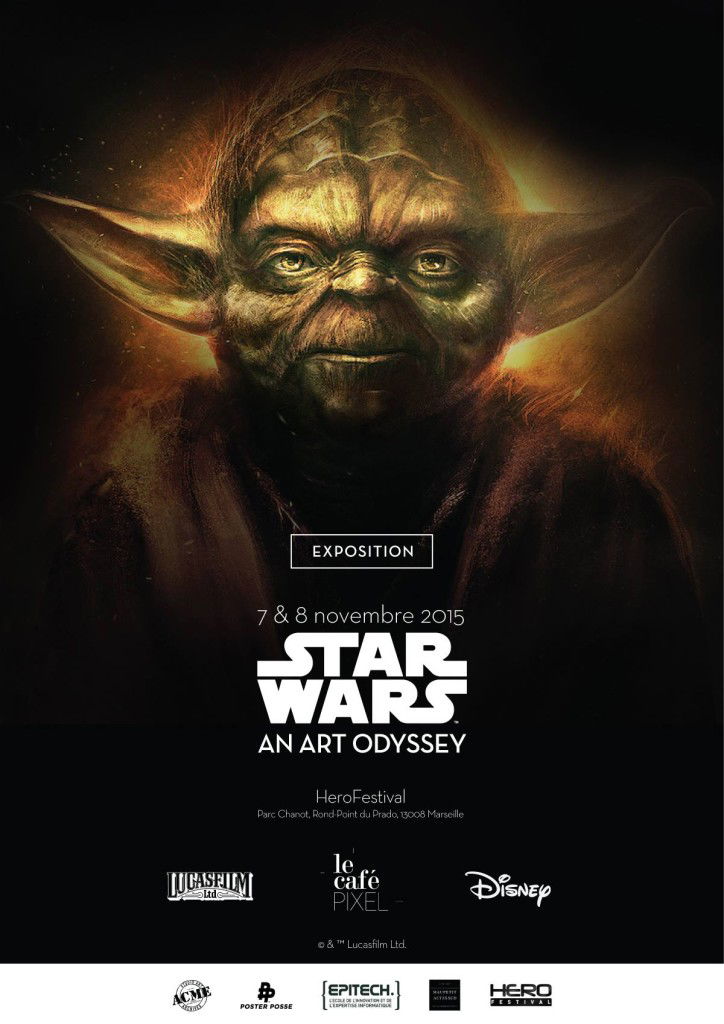 Yesterday, Hero Festival released the first poster celebrating "Star Wars: An Art Odyssey" which will be featured prominently at their event in Marseille, France.  "Star Wars: An Art Odyssey" is a fantastic, officially licensed collaboration between Le Café Pixel Gallery, Acme Archives, Lucasfilm and the Poster Posse and will feature all new art based off the expansive Star Wars Universe.  The art will be previewed at "Star Wars Village" at Hero Festival on November 7th and 8th and then move to an official exhibit at Le Café Pixel Gallery.
Here is the official announcement from France yesterday:
Le Café Pixel's Gallery is proud to team up with Lucasfilm, ACME Archives and the Poster Posse to bring you an exclusive and official Star Wars exhibit in France. In exclusive premiere, it will be possible to discover one preview of the exhibition during the Hero Festival, which take place in Marseille at Parc Chanot 7th and 8th November. An exclusive opportunity to discover or rediscover the universe of the saga while waiting for the revelation of this major exhibition.

The poster features the stunning art of Posse member John Aslarona.  Stay tuned, more info on this event is coming! #swartodc