#hate2wait
Covid-19 has REEEEEEALLY put a damper on pop culture.  Conventions have been cancelled, movie theaters are closed, films are being pushed back… it's all adding up to a lot of desperate fans dying for their next "film fix."  Today we are launching our latest Passion Project titled, "#hate2wait."  This project is geared towards all the films we are holding our breath to see.  Here is the first batch which will be followed, tomorrow, by a second offering and then a special offering on Friday from the Poster Posse Proteges!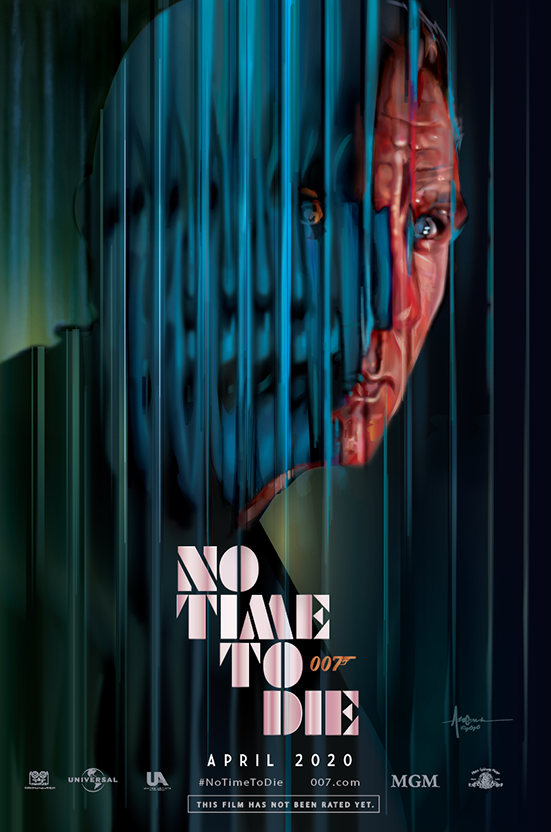 Art by Poster Posse Pro Orlando Arocena
We've been HUGE fans of all things 007 since our youth when we would go to a drive in to watch Sean Connery up on the massive screen.  "No Time To Die" is the 25th Bond film and will be Daniel Craig's last outing as the infamous spy and we can't WAIT to watch it on the big screen!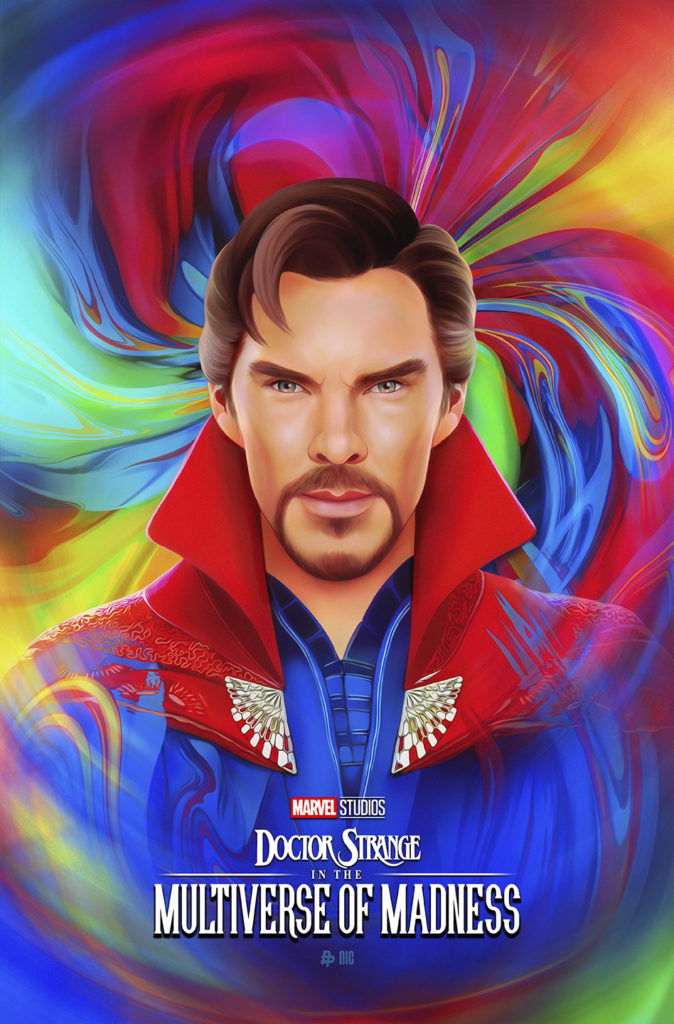 Art by Poster Posse Pro Nicky Barkla
Avengers: Endgame was absolutely incredible and "Doctor Strange in the Multiverse of Madness" will pick up after that battle and be the crossover to both of the upcoming Disney Plus shows, Wanda Vision and Loki.  We can't WAIT to see what the Master of the Mystic Arts and Wanda Maximoff have in store for us.  (Scarlett Witch is supposed to play a HUGE part in this film.)  Yes we all have to wait till March 25, 2022 but we are already counting the days till this one takes us to unknown sectors of the Marvel Universe.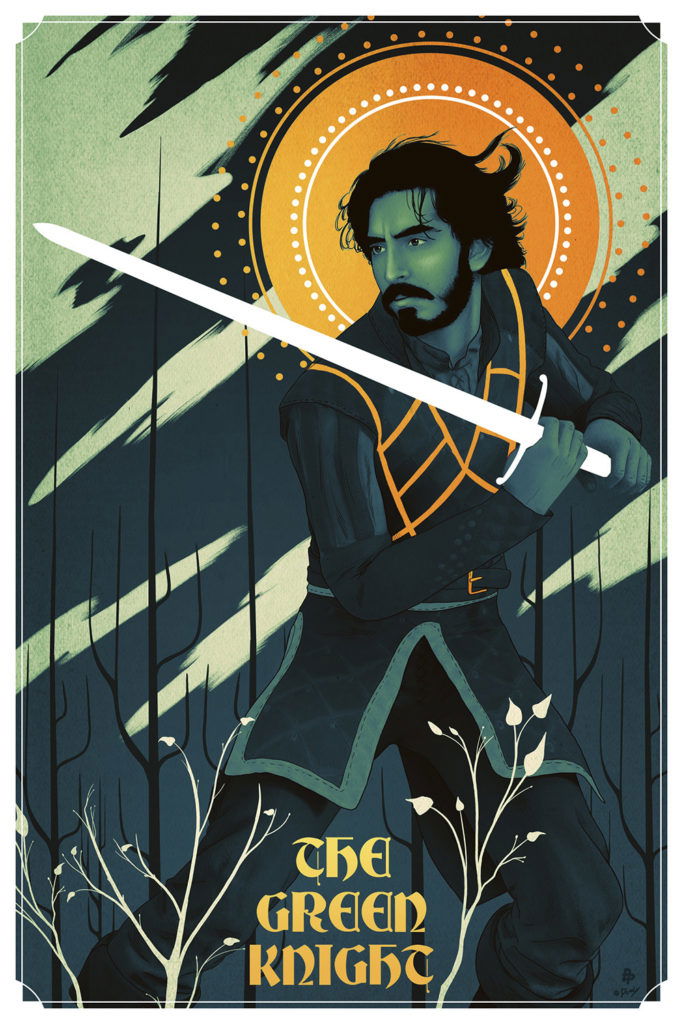 Art by Poster Posse Pro Doaly
A24 is one of our favorite studios, you know, the folks behind The Lighthouse, The VVitch, Midsommar and on and on and on.  The next film to scratch our medieval itch is written and directed by David Lowery and starring Dev Patel, Alicia Vikander and Joel Edgerton.  Here is what A24 has to say about "The Green Knight."
An epic fantasy adventure based on the timeless Arthurian legend, The Green Knight tells the story of Sir Gawain (Dev Patel), King Arthur's reckless and headstrong nephew, who embarks on a daring quest to confront the eponymous Green Knight, a gigantic emerald-skinned stranger and tester of men. Gawain contends with ghosts, giants, thieves, and schemers in what becomes a deeper journey to define his character and prove his worth in the eyes of his family and kingdom by facing the ultimate challenger. From visionary filmmaker David Lowery comes a fresh and bold spin on a classic tale from the knights of the round table.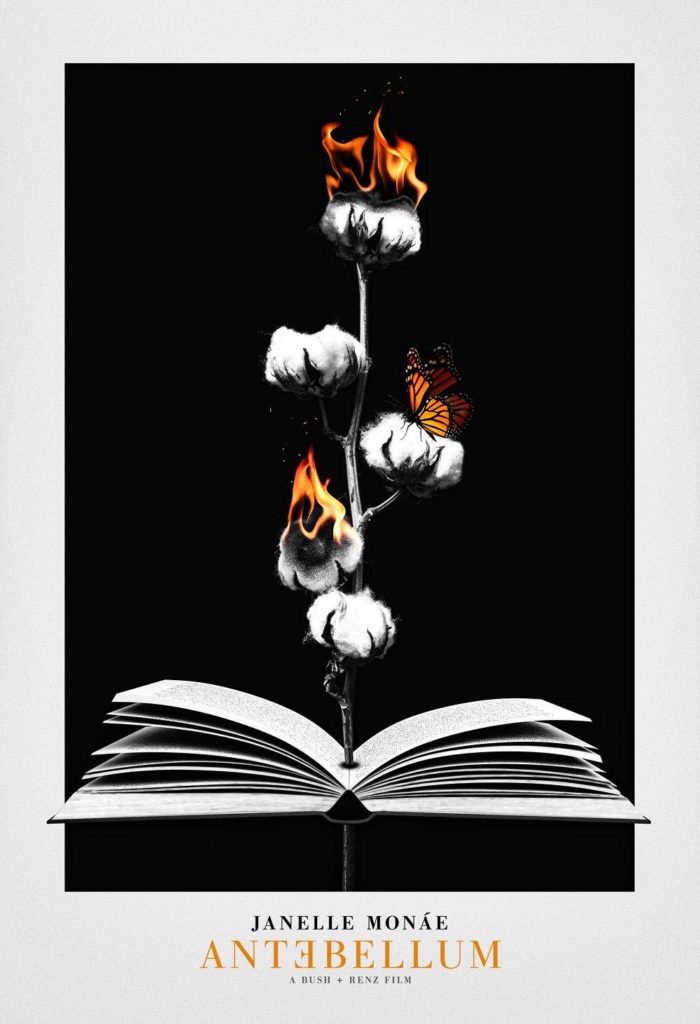 Art by Poster Posse Pro SG Posters
So "Antebellum" comes to us from the producer of "Get Out" and "Us" and has a release date of August 21st but DON'T be surprised if that changes. (Stupid Covid!)  This horror film stars: Janelle Monáe, Marque Richardson II, Eric Lange, Jack Huston, Kiersey Clemons, Tongayi Chirisa, Gabourey Sidibe, Rob Aramayo, Lily Cowles, and Jena Malone.
Successful author Veronica Henley (Janelle Monáe) finds herself trapped in a horrifying reality and must uncover the mind-bending mystery before it's too late. ANTEBELLUM is a terrifying new thriller from the producer of the acclaimed films GET OUT and US, and groundbreaking directors Gerard Bush and Christoper Renz (Bush+Renz) – an exciting new voice in filmmaking.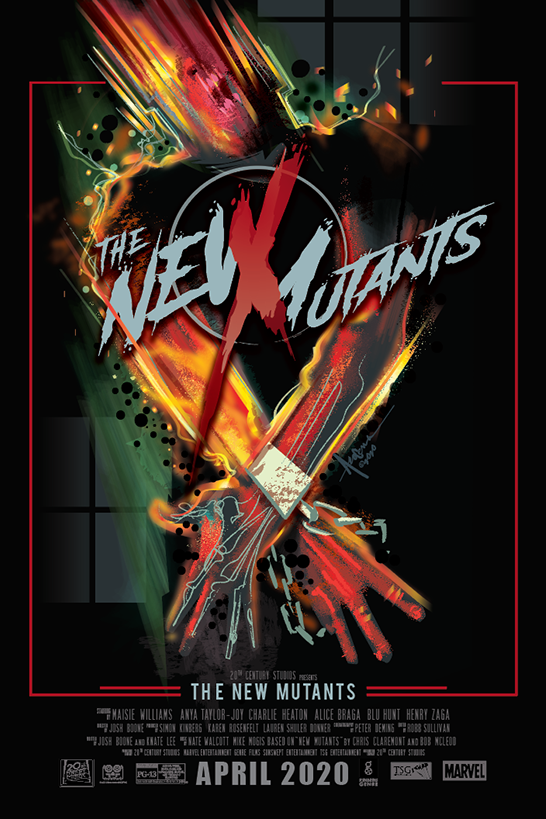 Art by Poster Posse Pro Orlando Arocena
We've been waiting for this one for some time but APPARENTLY, the wait could almost be over.  20th Century Fox's "The New Mutants" stars: Maisie Williams, Anya Taylor-Joy, Charlie Heaton, Alice Braga, Blu Hunt, Henry Zaga in "an original horror thriller set in an isolated hospital where a group of young mutants is being held for psychiatric monitoring. When strange occurrences begin to take place, both their new mutant abilities and their friendships will be tested as they battle to try and make it out alive."  Check out their Comic Con At Home panel July 23 at 2pm PST when some are speculating that this film MAY be coming to Disney Plus this September.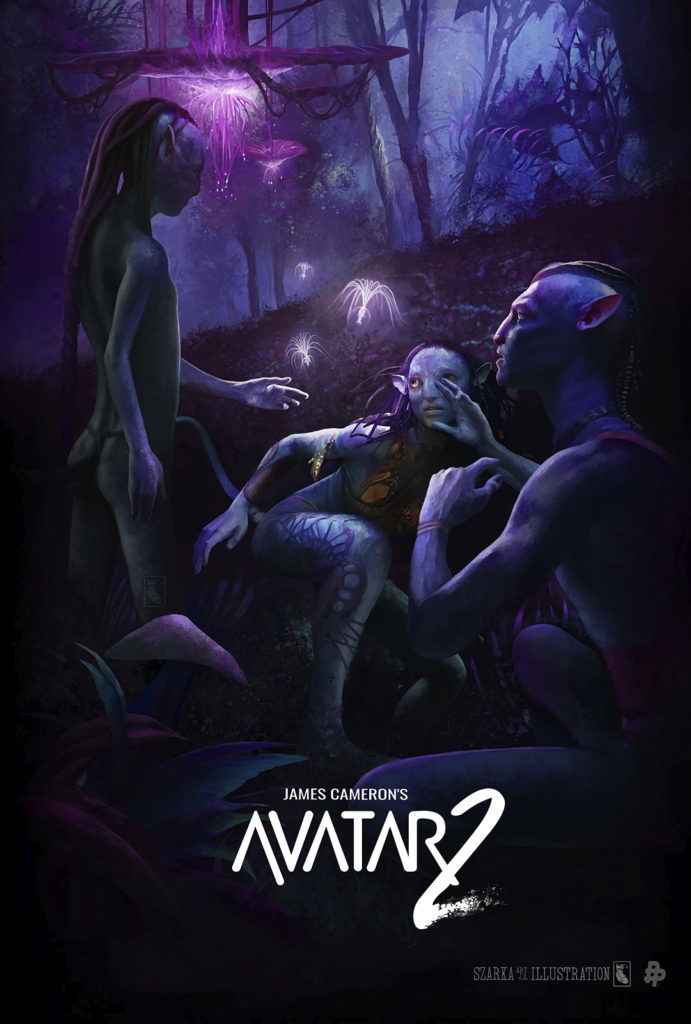 Art by Poster Posse Pro Attila Szarka
We can't WAIT to see what the Na'Vi have been up to on Pandora since we last saw them in James Cameron's 2009 smash sci-fi hit, "Avatar."  Rumor has it that "Avatar 2" will be titled, "The Way of the Water" and is "scheduled" to be released to December 17th 2021.  Only time will tell but we are EAGERLY awaiting more info on this one.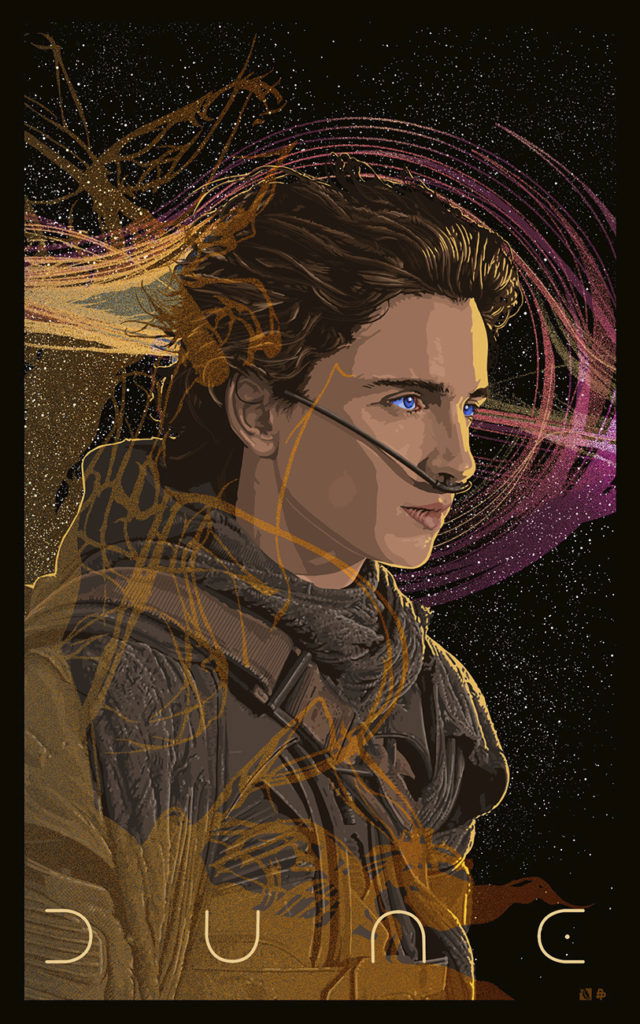 Art by Poster Posse Pro The Dark Inker
Based on the incredible sci-fi tale by Frank Herbert, director Denis Villeneuve is set to bring his vision to the big screen this December. (FINGERS CROSSED!!!)  The film is PACKED with A-List talent including: Timothée Chalamet, Rebecca Ferguson, Oscar Isaac, Josh Brolin, Stellan Skarsgård, Zendaya, Jason Momoa, Charlotte Rampling, Javier Bardem, Dave Bautista, Stephen McKinley Henderson, Chang Chen, and Sharon Duncan-Brewster!
"A mythic and emotionally charged hero's journey, "Dune" tells the story of Paul Atreides, a brilliant and gifted young man born into a great destiny beyond his understanding, must travel to the most dangerous planet in the universe to ensure the future of his family and his people. As malevolent forces explode into conflict over the planet's exclusive supply of the most precious resource in existence, a commodity capable of unlocking humanity's greatest potential-only those who can conquer their fear will survive."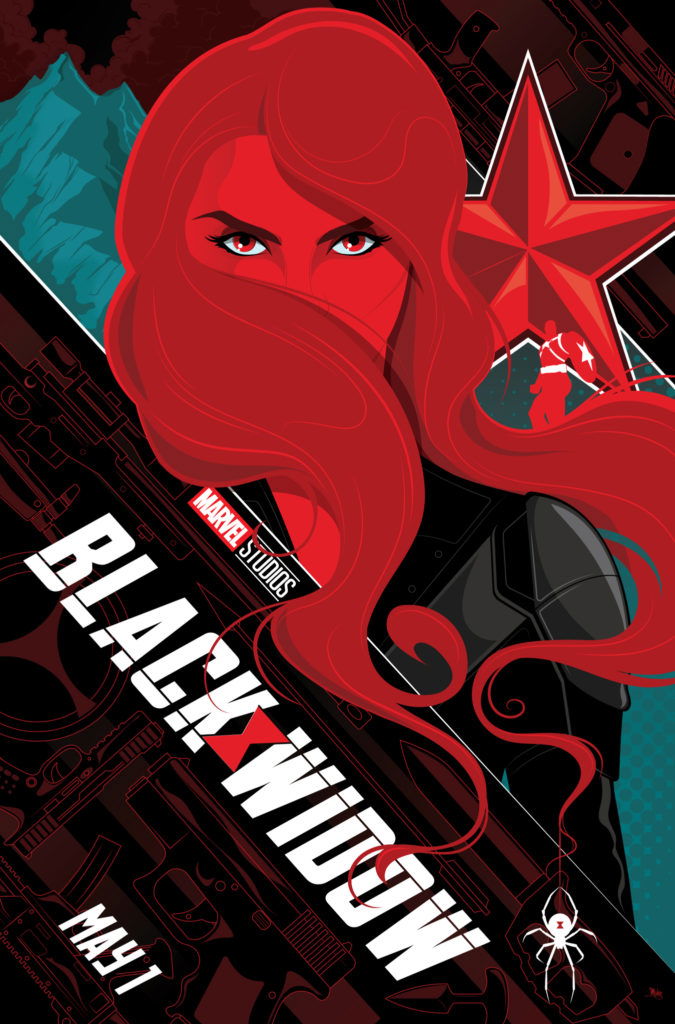 Art by Poster Posse Pro Mike Mahle
We don't know about you but it has been FAR too long since our last Marvel Movie!  Let's face it, the loss of Natasha Romanoff in "Avengers: Endgame" was a bitter pill to swallow.  That being said, her stand alone film, "Black Widow" will take us back to her days as an assassin and give us a look at her Russian family.
In Marvel Studios' action-packed spy thriller "Black Widow," Natasha Romanoff aka Black Widow confronts the darker parts of her ledger when a dangerous conspiracy with ties to her past arises.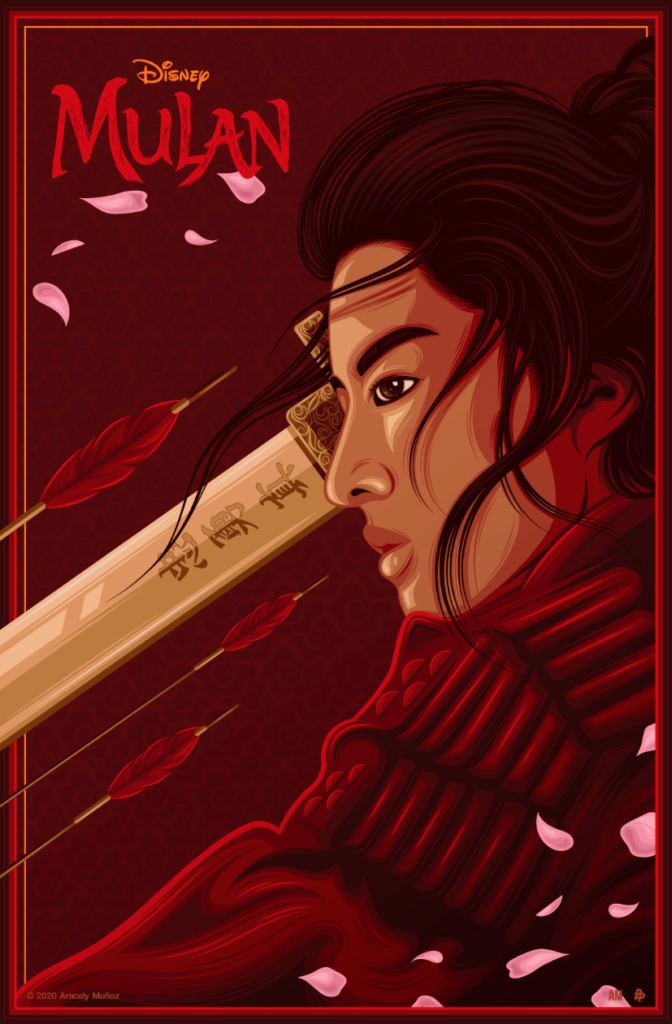 Art by Poster Posse Pro Aracely Munoz
Disney's live action film, "Mulan" was supposed to come out in March of this year…. but we all know how THAT worked out.  It is pretty certain that this one will also make it's debut in 2021 but only time will tell.
When the Emperor of China issues a decree that one man per family must serve in the Imperial Army to defend the country from Northern invaders, Hua Mulan, the eldest daughter of an honored warrior, steps in to take the place of her ailing father. Masquerading as a man, Hua Jun, she is tested every step of the way and must harness her inner-strength and embrace her true potential. It is an epic journey that will transform her into an honored warrior and earn her the respect of a grateful nation…and a proud father. "Mulan" features a celebrated international cast that includes: Yifei Liu as Mulan; Donnie Yen as Commander Tung; Jason Scott Lee as Böri Khan; Yoson An as Cheng Honghui; with Gong Li as Xianniang and Jet Li as the Emperor. The film is directed by Niki Caro from a screenplay by Rick Jaffa & Amanda Silver and Elizabeth Martin & Lauren Hynek based on the narrative poem "The Ballad of Mulan."
As always, thank you to all the members of the Posse who took the time to creatively help us as we all wait for these films to grace the silver screen, (or TV, whatever it takes to get them sooner than later!)  Come back tomorrow for more #hate2wait.