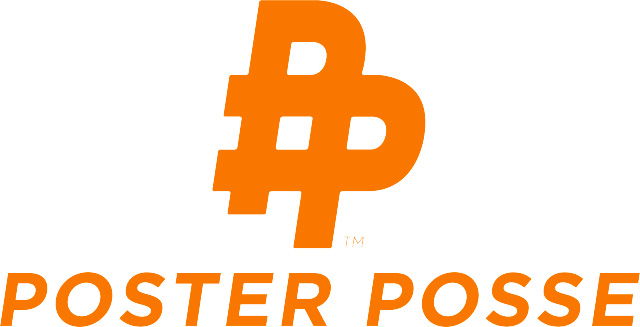 The Poster Posse is a collective of international artists who amass their significant talents into online tribute projects for some of pop cultures biggest properties.  It all started with our very first outing, "World War Z."  At the time there were 8 artists, whom I've given the moniker of "The original 8″, who turned in art that was then purchased by Paramount  and used as part of a massive marketing campaign for the film.
Since then we have done projects for: Star Trek Into Darkness, Pacific Rim, 47 Ronin, Captain America: The Winter Soldier, X-Men Days of Future Past, Godzilla, Transformers: Age of Extinction, Guardians of the Galaxy, a 75th Anniversary tribute to Batman and Interstellar.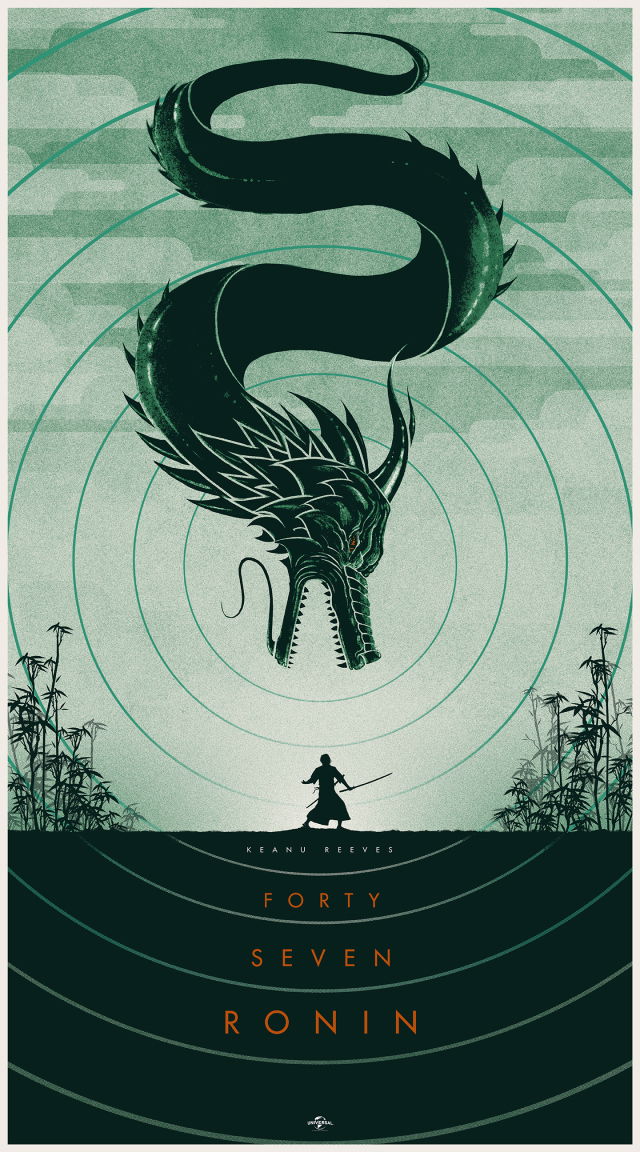 47 Ronin by Matt Ferguson – AVAILABLE TO PURCHASE HERE
Over the past year, we have been fortunate to officially work with Fox, Universal, Marvel, Vertigo, Disney, Warner Bros. and Legendary.  We've also garnered the favorable attention of Directors, Screen Writers and Actors from the projects we have done.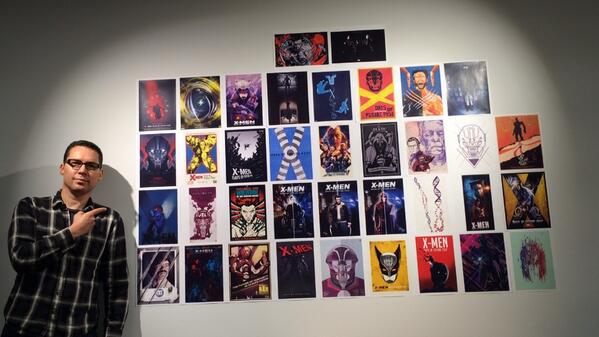 Bryan Singer standing in front of all our prints which he printed and posted up in his editing room
This website will be a one-stop-shop for everything associated with the Poster Posse.  Our group has grown substantially since we first began and we have a lot to share with you.  The website will give you profiles on each of the members, news about upcoming art, new collaborations and gallery shows and of course, exclusive reveals.
We have heard our fans loud and clear and we will also have an OFFICIAL STORE where you can purchase art from group members.  We hope that you subscribe to this site, follow us on TWITTER and share our work with your friends.  Stay tuned because you never know when the next Poster Posse Project, ( AKA – PPP) will launch.
HUGE thanks goes out to U.K. artist,  Poster Posse member, Doaly, who created this website.